Fuji X-Pro1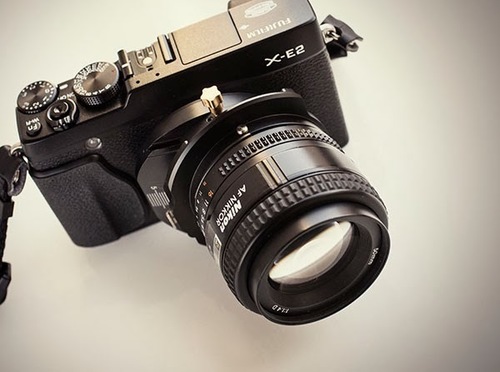 One of my favorite lenses for still life photography is the Nikon 85mm tilt-shift macro. I like working my lenses with wide open apertures, but at close distances where the depth of field is at it narrowest I often lose too much detail in the subject. Stopping the lens down increases the depth of field for to include more in focus, but it also destroys the totally out of focus bokeh of a wide open aperture. The tilt shift lens allows me to selectively include more areas in focus while still maintaining a wide open aperture and good bokeh. I often do a lot of spontaneous still life photos at home where I have a soft window light, but I keep my Nikon tilt-shift at the studio. On ebay I found a tilt-shift adapter made by Kipon to fit the Fuji X cameras. Kipon makes a several models for adapting a variety of lens types. I was interested in the Nikon to Fuji X series, which I wanted to use with 50mm and 35mm Nikon D lenses, and a 60mm Nikon macro giving me effective focal lengths of 75mm, 50mm, and 90mm on my Fuji X-E2. The adapter also comes in a Nikon G mount which adds aperture control……
Some­where along the line, I decided that the ideal every­day Fuji kit for me was either the X-E1 or X-E2, the Fuji­non 18mm f/2 XF R, the Fuji­non 35mm f/1.4 XF R, and the Fuji­non XF 18–55 f/2.8–4 R LM OIS. I was prompted to blog about this lens after I did Google search after Google search look­ing for opin­ions and exam­ples of real-world exam­ples of the lens's bokeh at 55mm. Obvi­ously, the 60mm macro is going to have 'bet­ter' bokeh with it's faster aper­ture and slight focal length edge, but I wanted to quan­tify things a lit­tle more. If I were going to travel some­where, I would take one of the two lenses and leave the other at home, so for me it mattered–was the 18–55 good enough at 55mm to func­tion as a por­trait lens as well as being a ver­sa­tile, com­pact, do-everything lens?….
See more pictures on markschuelerphoto.com
Beautiful as Trinidad is, it would be missing the point simply to visit and the see the 'sights', nothing in particular has been packaged as an attraction, not in the typical tourist sense of the word anyway. The true magic of the place is the atmosphere, the people, the laid-back lifestyle and the fantastically intriguing sample of humanity on offer…..
See more pictures on handcarryonly.com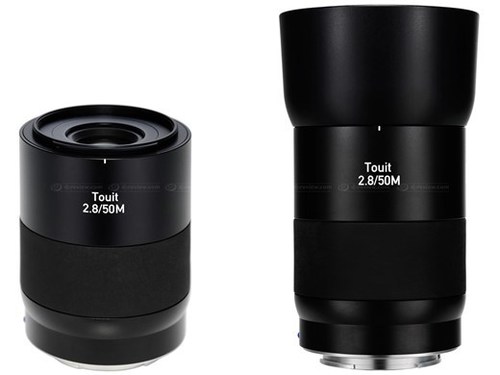 Zeiss has announced an addition to its Touit family of lenses, in the shape of a 50mm F2.8 Macro. The Touit 2.8/50M is designed for mirrorless cameras with APS-C sensors, and will come in Sony E and Fujifilm X mounts; with an aperture ring on the latter. With an angle of view equivalent to 75mm on full frame, it offers 1:1 magnification for close-up shooting.  Like the other Touit lenses it includes autofocus, but no image stabilisation. It will go on sale in March 2014 with a recommended price of EUR 755 (excl. VAT.) or US$ 999 (excl. VAT)….
See on www.dpreview.com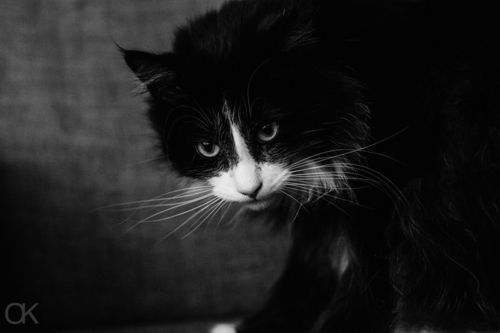 I will keep this article short and sweet. For one simple reason, to me, this lens is perfect. I've only had it for a few hours and already, I have fallen in love. Like many others, I have been waiting for an 85mm equivalent on Fuji's X System and just couldn't wait to get my hands on this highly anticipated XF 56mm f/1.2 lens. What Fuji delivered however, is beyond what I could have asked for. I am in awe of this lens and I urge everyone to go out and try it when it's available. From Street and Weddings to Visual Essays, and everything in between, I truly believe that everyone will get fantastic results from this lens. If you haven't already, you need to see Patrick Laroque's work with this lens. Truly exceptional. I leave you with just a few samples shots for now… Plenty more to come….
See on www.kammah.ca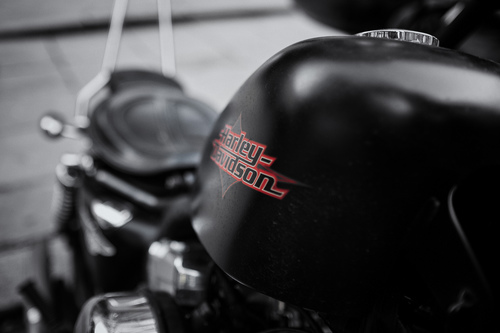 Admittedly, most cameras seem to have an X in their name these days ;-) . I further admit that I can't see the point in owning multiple Fuji X cameras. I can see myself wanting two FF cameras to shoot events, but otherwise I'm glad I sold my X-Pro1. Cameras like that ought to be used, not sit on the shelf. Equally though, I've been through a period of not enjoying shooting so much with my Fuji X cameras. It's fair to say I recognise the issue that Steve Huff described in his review of the X-E2 around image flatness, though I do not attribute it to the x-trans sensor like him, but rather to the metering/exposure defaults in the cameras. They suit some conditions but not others (notably really contrasty light) when the meter seems to go crazy (but you can still get decent exposures manually). That said, in favourable conditions the results from the x-trans sensor are stunning. I bought a X-E2 back in October last year and I was initially very impressed with the camera and its results. It was a big improvement in focus speed over the X-E1 in good light. The wifi (which I've rapidly come to the conclusion is an essential for new cameras) is excellent and easy to use, particularly when out and about. It had improved high ISO image quality over the X-E1 and X-Pro1. But it wasn't so great in the mirk of dark winter (primarily because of the auto iso implementation – it was fine in manual), nor the extreme contrast when the sun emerged. In fairness, my poor photography abilities must take some of the credit, but there's no doubt that I had some issues with image quality…….
See more pictures on sgoldswoblog.com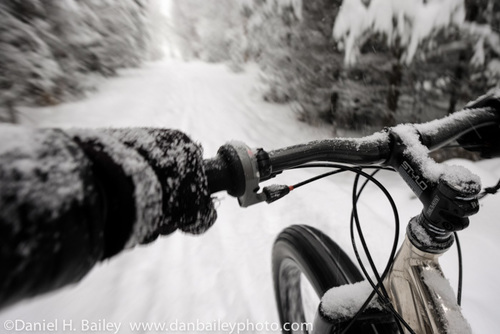 Overall Thoughts
I love the image quality that the Fuji X cameras offer and I love the the classic design and the high performance functionality that they're capable of. I won't speculate whether the new Fujifilm X-T1 will be anyone's DSLR replacement camera, but will say that it's a well thought out, refined offering that addresses the exact concerns of an action, outdoor, adventure, travel photographer like myself. With fast AF tracking, a high frame rate and a compact, weather sealed body that looks, feels and reminds me of my first camera, while packing in modern electronics that match the needs of current industry trends, the  X-T1 is an extremely solid offering that will get the job done, and that should have very broad appeal. In other words, this is the X Camera that I've been dreaming of. It's the camera that I've wanted ever since I laid my eyes on the X10, because I want quality, powerful features and style. The X-T1 has all those. If you've read my blog before, you know that I try to approach every subject with the same mentality, regardless of what camera I'm using. I've shot quite a bit of action with the X20 and X-E1. Where they do ok, the X-T1 will shine…….
See on danbaileyphoto.com
Beauty and the beast. The Fujinon 14mm f/2.8 encapsulates everything that is good and bad about the Fuji X-Pro1 system. The lens is a solidly constructed, masterful piece of optics, so well corrected that it doesn't rely on computing power to eliminate distortion. It maxes at f/4 to f/5.6, the range where most rangefinder (and most SLR prime) lenses are wide open and challenged. The mechanical design is mostly elegant. Unlike with a Leica, where you bolt on a distorted accessory finder that may have a level in one orientation only – leaving you to DxO Optics Viewpoint for verticals – the Fuji lets you watch the action and align it on a gridded electronic viewfinder (EVF) (you can, of course, see a gridded distorted wide-angle optical viewfinder (OVF), too…).
Renowned photographer Luca Bracali likes to travel light – and he finds X-series cameras perfectly suited to his nomadic lifestyle.
Based in the tiny city of Pistoia in Tuscany, Luca Bracali is a man with a mission and international reach. Now aged 48, he's spent the last 25 years of his life shooting, filming and documenting our planet in all its glory, and often works up to 15 hours a day. His obsession with travel is so consuming that it extends to his family: when his youngest daughter was ten years old she'd already visited 30 countries, accompanying her father as he captured images of every sort of creature from lions on the savannah to bears in the American wilderness. Taking his first black & white photo at just six years old, Luca has always been creative, bursting with ideas since he was a child – but a gift of a 50mm F1.2 lens from a photography professor got him hooked. After high school, Luca started work as a photojournalist following car and motorcycle events. "My first assignment was a motocross race," he laughs, "and I still remember the words of my director who told me: 'Luca – not so bad, but to get a good picture out of your roll we need to stitch together two frames: one for the front wheels, the other one for the back wheels…"
See on fujifilmblog.wordpress.com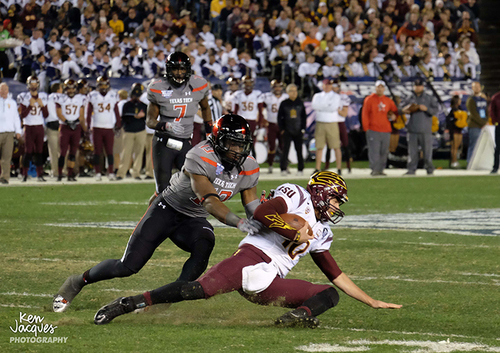 Any time a new system comes along there are always 3 groups of photographers. The first group will say it is not suitable for Professional work and probably never be. The second group will have a wait and see attitude looking at what be with the new technology.  The the last group will be the early adopters such as myself. I have always been this way. I remember switching to digital, one of the first in San Diego and trying with all of my ability to bring my client base along with me. Then after some months more and more were coming along with me. The same holds true with this, except for one fact the clients are all ready on board. I do not have to convince anybody that this is a great thing.I just find it REALLY interesting watching photographers divide into these camps and stake their territory. I have been reading the blogs now for about 6 months, fascinated by the division and by the passion this new movement has brought about. As I was sharing this with some on one of the blogs they mentioned that I couldn't cover my 2 bowl games that I have each year. Well, you look at the results. I think this was one of my better years with the bowl games…….
See on studio1231.wordpress.com