Fuji X-Pro1
I had a great day on Monday. I visited a photography show here in the UK and came out with what I had hoped; a Fuji X-T1 and a play with the forthcoming 10-24mm lens. Firstly, the X-T1. I had a quick play at the Fuji stand and if I'm honest, I wasn't so sure about it at first. However, after a few minutes, I was already starting to get into it. I noticed the directional buttons aren't quite as easy to find as on the X-Pro1 without actively looking for them. Also, compared to the X-Pro1, it's a button-fest. The X-T1 has lots, and lots of buttons. Where I thought it might replace my X-Pro1, I'm now planning to run them side by side for a while and possible for good. I have a Leica and I adore it. It has a very simple layout and produces great images. The X-Pro1 has very similar ethics. However the X-T1 is an out-and-out miniature DSLR in my opinion, and this is a great thing. It will suit my event photography extremely well, whereas the X-Pro1 struggles to keep up. Other benefits include…….
See on www.getdpi.com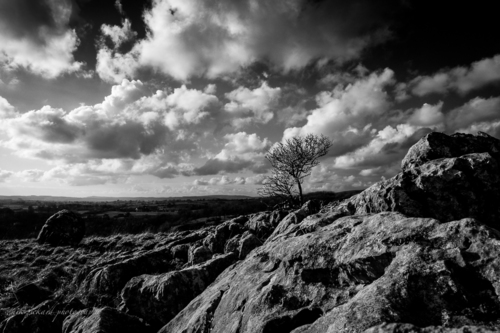 Had a fantastic weekend up in the dales with a friend putting my new Fuji XT1 through its landscape paces and checking the area out for one of my up and coming landscape walking tutorial days. We had a great time in-between a few showers. I think we were pretty lucky over all, weather wise. The first day we walked around Ingleton's surrounds and the second day we did the famous waterfall walk. The XT1 coped very well with some pretty awkward lighting conditions and it was good to know that its pro standard weather sealing would and did keep out the rain and also the spray from the waterfalls. Here are a few photos from the weekend. Anyone interested in coming on the landscape tutorial day should get in touch quickly as places are filling up…….
See more pictures on www.lightgazer.com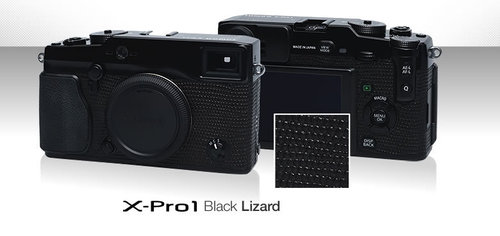 Personalise your camera by choosing from one of the fantastic customised Signature colours and textures. Whether you already own a camera or are looking to purchase one today, simply select a style to suit your personality and we'll get your tailor-made camera to you in a flash…..

See on shop.fujifilm.co.uk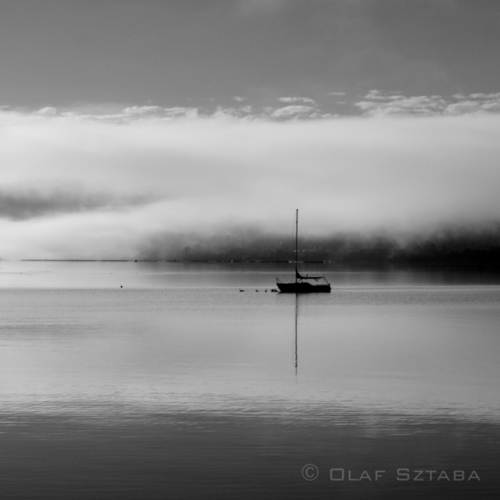 We have already started shooting with this gear. This weekend we are leaving for Vancouver Island, first on the list of great destinations planned for this month. Hopefully the weather will cooperate since many of you know March can be quite a wet month in Vancouver. Stay tuned for full reviews of the X-T1, XF 10-24mm F4 R OIS and bitingly sharp XF 56mm R F1.2. In the meantime, here are our first images shot with the Fuji X-T1 and the XF 10-24mm F4 R OIS. All B&Ws, processed in Iridient Developer & NIK Silver Pro…..
See on olafphotoblog.com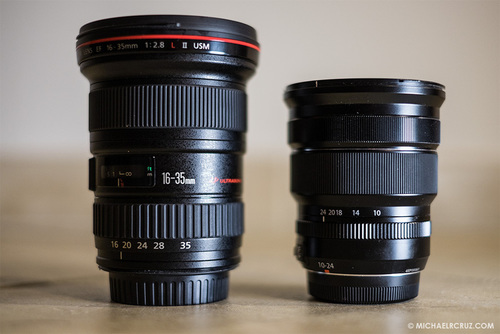 Since the beginning of my journey in photography I have always been interested in Ultra Wide Angle (UWA) lenses and I have used different ones, Canon 10-22mm, Sigma 10-20mm, Sigma 8-16mm, Tokina 11-16mm and Canon 16-35mm. If you look at most of my work, you will hardly see any tightly composed shots except for some portraiture work. I always like wide and sweeping view. I think, it's more of a personal preference and also depends on what you shoot. Here in Dubai, you wont have a problem using a wide angle lens, in fact if you want to take a good composition of the Burj Khalifa, the wider the lens the better. So with my fascination with wide angle lenses, I was really excited the first time I have learned about the Fujinon 10-24mm f4.0 OIS. In fact I was more excited with this lens than the venerable 56mm f1.2. Simply because 60% of my work are taken by a wide angle lens and I know that this lens is going to be my workhorse……

See on michaelrcruz.com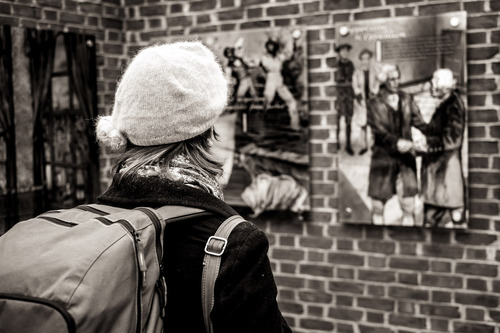 Let me start by saying that some of this was written yesterday and some of it today. Eh…who cares…. I had to get my Dreamcatcher stuff posted first because of such high public demand. Just kidding but not really. These images sell more than anything else from my artsy fartsy collection. These were all made with the XP1 and the 35mm 1.4. It's a chore for me because I don't like the 50mm FOV but yet with the XP1….it's very natural. I use the OVF 90% of the time and the screen the rest and of course somewhere in my demented mathematical equation, the EVF works in. So there's much talk about the new kid on the block. Oh yeah…it's all over the net and all over the world. The Fuji XT1 is going to break records. I don't know which records but I'm told big stuff…wait and see. Well….here in Northeast Philly on Montour Street, in the back room that's converted to an office but nobody works in it just me and it ain't work if you love it but anyway…..here…the XT1 will never make an entrance. It's shunned and not allowed to make a presence. Andre' the XP1 and Ding the XE1 have decided that …we doin' need no stinking camera with a center mounted evf that looks like a SLR from the days long gone but they ain't long gone cause many still like that form but here …. we don't! …..

See on streetshooter.net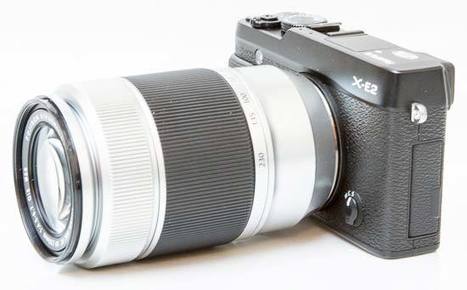 The Fujifilm XC 50-230mm F4.5-6.7 OIS is a lightweight, affordable telephoto zoom lens for the X-system. The Fujifilm XC 50-230mm F4.5-6.7 OIS offers an angle-of-view similar to that of a 76-350m lens in a 35mm system. It features an iris diaphragm with seven rounded blades, optical image stabilisation, a high-precision stepping motor, silent operation for video recording, and an optical formula that comprises 13 all-glass elements in 10 groups including 1 aspherical element and 1 ED element. Available in black or silver, the Fujifilm XC 50-230mm F4.5-6.7 OIS lens costs £379 / $399 in the UK / USA respectively……
See on www.photographyblog.com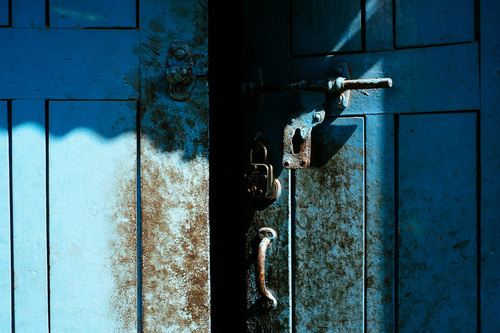 This post is simply about collection of doors that attracts my interest during our recent travel photography trip. They came with various characteristic. Some with stricking colors, while other with seasoned feature. It can be just a simple doors like what we can see in our hometown. Doors with padlock are common in Nepal especially when visiting Bhaktapur & Patan. I haven't done any research about the doors role against local community here in Nepal but I suspect it must be related to Buddhism practice. The way they paint the doors with striking colors, amazingly detailed hand carved woods tells us how important the doors are related into their life. Only the windows and doors are mainly painted or decorated while the other part of the house or building left seasoned. From photographic viewpoint, it is very easy to photograph the doors or windows. There is no need to deal with people so you don't think about your life and death of asking people to photograph them. You can do it even with your phone's camera. No special technique and if you like me, no need to carry any lighting equipment to get this done. Often time when travelling, I will pack as minimal as I could so that I don't clutter my mind of taking care of my gears in my bag while moving around. The less the better……

See on shukurjahar.wordpress.com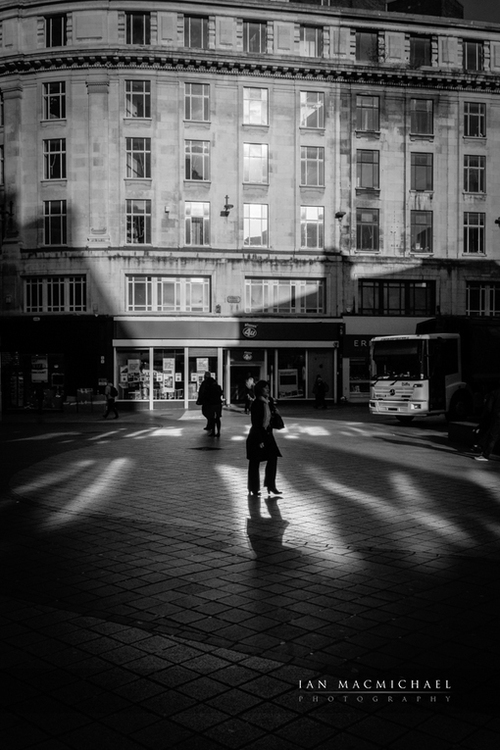 This week, I spent an hour or so around Liverpool City centre along with my Fuji X Pro 1 with the 18-55mm lens. Now, I'm a sucker for all things VSCO make and have had their film presets from pretty much when they first started with them. I was pleased to receive an email from them announcing that they had released Pack 05 with some classic mainstream films emulations. One of the main attractions for me was the inclusion of Kodak 400CN, one of my favorite films (currently in my Nikon FM2!) and a part of the Totally Rad Replichrome set. I have used the Replichrome emulation (and my version of it)  a lot recently, especially on weddings where we have used the Fuji X100s and the X Pro 1. Anyway, here are some images from the "photowalk" all edited with VSCO Pack 05 for Lightroom with a couple of my own tweaks added here and there, but not too many….
See on www.ianmacmichael.co.uk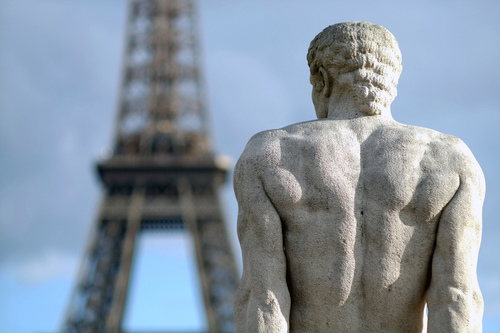 I was in Paris for work and we finalized our meetings around 3pm. That left a few hours of great light on a gorgeous day in France. I grabbed my Fujifilm X-Pro 1, a 8mm, 35mm and 85mm lens a got moving with a few colleagues…….

See on danielincandela.com