Fuji X-Pro1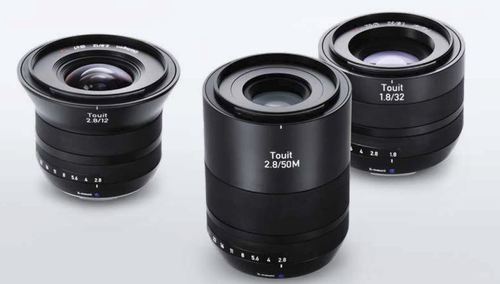 The firmware upgrade to version 1.03 contains the following improvements:
Supports higher camera autofocus speeds
Addition of compatibility with the 'Phase Detection AF' function

See on lenses.zeiss.com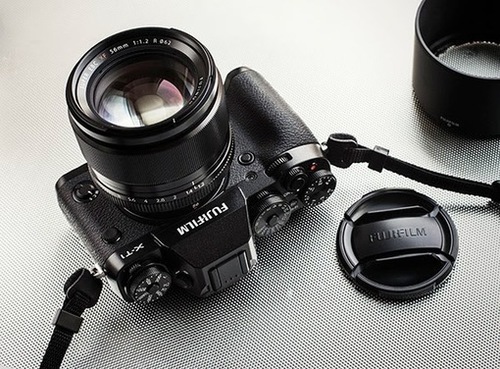 Conclusion:
In terms of both its optical quality and quick, silent auto focus this is probably the best lens in the entire XF optical line up, and that is saying a lot because the Fuji lens line up is quite impressive. Rarely do you see a lens perform this well at a maximum working aperture of f/1.2. On top of all that, and unlike other full frame counterparts of this focal length, the XF 56mm is comfortable to hold and does not seem to dwarf even the small X-E2. If this lens is a sample of what is to come with future pro lenses in the Fuji lens lineup, I say: bring them on and the sooner the better……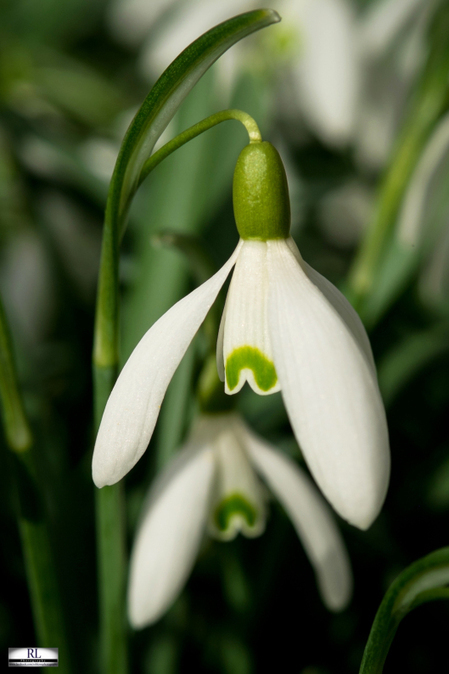 With a decent macro lens, there's a lot to be found that's worth shooting if you just lay on the ground and look. My shutter finger is getting itchier the further we get into the year with the ever intensifying anticipation of the coming of Spring (and all of the really good stuff that it brings with it) and it's getting more difficult to stop myself shooting just anything and everything – however, here are a few shots that I grabbed the other day during breaks in the heavy cloud cover, from a Scottish garden. Enjoy……

See on roblowephoto.wordpress.com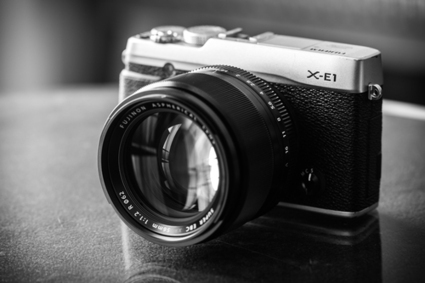 Conclusion
Fuji just keeps knocking them out of the ballpark and this stunning prime is no different.  The build, the feel, and the optical quality of the Fuji 56mm 1.2 R are simply top notch.  You toss in the fact that it's under $1000!!!  Unbelievable!  If you want a super fast 85mm equivalent prime…don't think twice about this beast!  If you don't know what chromatic aberrations are, don't worry about buying new gear just yet, you have things to learn first grasshopper…….
See on sebimagery.com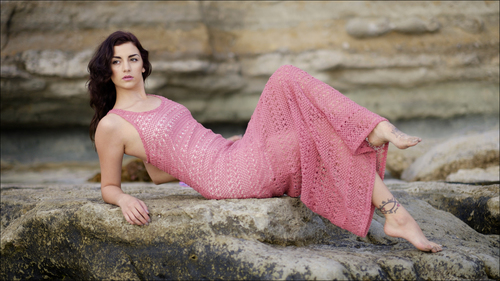 The X-T1 and 56mm performed superbly. The camera was responsive and the EVF was easy to use even in bright sunlight. AF was fast and accurate – I dropped the AF box down one size, and positioned it over the eyes for each shot. DOF was razor thin, so care had to be taken not to focus and recompose, as this introduced the possibility of a mis-focused shot. With such wide apertures in daylight, I has to use a 4 stop ND filter to keep the shutter speeds in range. The lens reminds me of my Canon 85mm f/1.2L – another portrait specialist – it has that smooth bokeh and wonderful contrast – it just makes people look gorgeous! But let's not forget that the Fuji 56mm is less than half the cost of the Canon 85mm! I'll say it here, now that I've used the camera and lens combo in anger – they are going to get a lot of use in the studio and in location shooting…….
See on f-sunny.com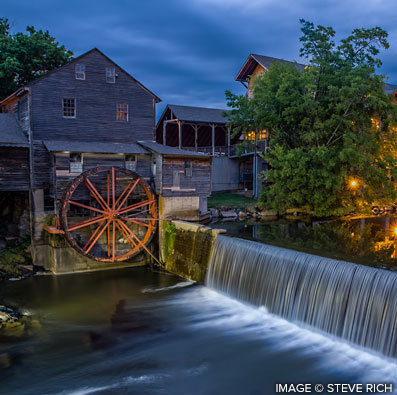 Special Offer for ePHOTOzine Readers!
As a partner of ePHOTOzine, onOne Software is pleased to give you a free copy of the all-new Perfect Effects 8 Premium Edition ($99.95 value), for a limited time only! With hundreds of powerful effects, one-click presets, and adjustable filters, Perfect Effects 8 makes it easy to bring out the best in your images……..
Get the NEW Perfect Effects 8 Premium Edition for FREE
($99.95 value) Limited Time Offer
See on www.ononesoftware.com
Its official, I dub the FUJINON 56mm F1.2 king of the hill and knight thy lens as one official BOKEH MONSTER! 85mm equivalent (after taking the 1.5 crop factor into account on the APSC sensor sized FUJI X series) is the stock standard focal length when it comes to portrait photography, hence there will be many dusting of their microscopes examining prints and pixel peeping to see if this lens sings our tune. 85mm has always been my favourite, I shot an entire Euro trip with the single Canon 85mm F1.2 in my kit . If this does not illustrate my passion for this field of view I do not know what will. The announcement of the 85mm focal length with a juicy aperture of F1.2 made this one hot tamales and object of desire world wide. I have been itching, tossing and turning for nights awaiting its arrival and finally it has landed on our shores! Lets consider the price, although it is currently the most expensive prime in the FUJINON lens range, there really is not a lot to complain about when you examine how much glass you get for your coin. Looking at the competition in both the Canon and Nikon camps, a lens of this calibre will easily set you back 2.5x the price of the FUJINON. However, with low cost (relatively speaking) comes the anxiety of performance. Luckily the recent prime lens releases (14mm f2.8, 24mm f1.4) from FUJINON have been singing a tune sweeter than the high notes a alter boy hits during mass. We can only pray for history to repeat itself with the new release of the 56mm…..
See more pictures on www.bokeh-monster.com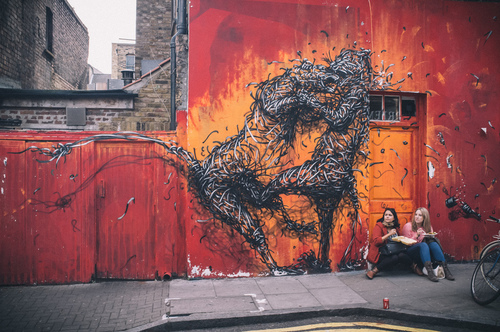 The past weekend I was in London to see Zack Arias and David Hobby talk about their Fujifilm cameras and how they use them, it was a great talk that was followed by lots of beer, but one thing at the talk really interested me and that was the street photography part of Zack's talk. In particular his techniques and tricks for getting street photos, ways of taking shots of people without realising and that you will get caught one time or another but realistically people aren't going to go berserk. So the next day with my Fuji X100 in hand and hangover in my head I headed out to the streets of London, I started with a walk along south bank where I got to find my feet with it, and before long I was employing some of Zack's tricks and tips. Once I had got a bit more comfortable doing this I started to do some street portraiture where I would ask people to pose for me, this is a great confidence booster and a great way to improve your photography, very quick portraits on the fly with available light, really good fun, and a lot less people say no that you would think…..
See more pictures on www.colinnichollsphotography.com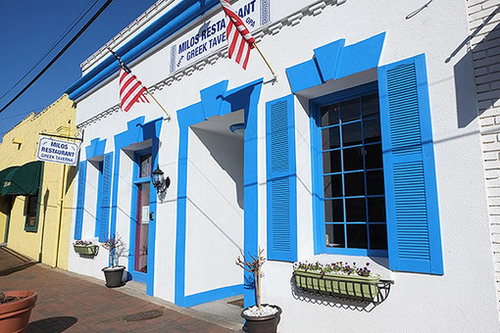 We've just published our review for the Fujinon XC 16-50mm f/3.5-5.6 OIS, the kit lens paired with the Fujifilm X-M1 and X-A1, and we were thoroughly impressed with the results from this lightweight and well-built wide-to-medium-tele zoom lens. Despite the "kit lens" connotation, this Fujinon lens is another one to break the traditional mold of a mediocre optic. With excellent sharpness, even wide-open, as well as minimal CA, and low vignetting and distortion, the Fujinon XC 16-50mm is a very solid performer that produces excellent images. It feels solid, despite its all-plastic construction, and well-balanced on Fuji's lightweight mirrorless cameras. A fairly straightforward lens, it does feature 3 aspherical elements and 1 ED element like it's more expensive sibling, the XF 18-55mm f/2.8-4 lens, as well as Fuji's EBC coatings for reduced flare and ghosting. Plus, it has built-in Optical Image Stabilization to help with those slower shutter speed shots. It's an all-around great choice for Fuji shooters looking for a high-quality and affordable everyday lens for things like landscapes, travel and portraiture…….
See more pictures on www.imaging-resource.com
I had a great day on Monday. I visited a photography show here in the UK and came out with what I had hoped; a Fuji X-T1 and a play with the forthcoming 10-24mm lens. Firstly, the X-T1. I had a quick play at the Fuji stand and if I'm honest, I wasn't so sure about it at first. However, after a few minutes, I was already starting to get into it. I noticed the directional buttons aren't quite as easy to find as on the X-Pro1 without actively looking for them. Also, compared to the X-Pro1, it's a button-fest. The X-T1 has lots, and lots of buttons. Where I thought it might replace my X-Pro1, I'm now planning to run them side by side for a while and possible for good. I have a Leica and I adore it. It has a very simple layout and produces great images. The X-Pro1 has very similar ethics. However the X-T1 is an out-and-out miniature DSLR in my opinion, and this is a great thing. It will suit my event photography extremely well, whereas the X-Pro1 struggles to keep up. Other benefits include…….
See on www.getdpi.com