Fuji X-Pro1
The new Fuji XF23mmF1.4 R with a focal length of 35 mm (equivalent full frame format) and a field of view of 63° comes closest to the visual sensitivity of the human eye of all Fuji lenses. This universal focal length enjoys great popularity among many photographers. That's why the popular Fuji X100S and almost all smartphones carry a similar focal length. In addition, the XF23 comes with a sensational aperture of f/1.4, promising wonderful compositions of sharpness and depth of field. Therefore, many fans have waited for this Fuji lens for a long time and created a great publicity hype. The price, that Fujifilm calls for the XF23, currently (end of 2013) sets a new record at 900 €. The wider XF14mmF2.8 R comes slightly lower at 800 €. All other Fuji lenses are around 400-650 €. The question arises whether this price is justified for the XF23. As a basis for my comparison I have used Fuji's standard zoom (XF18-55mmF2.8 -4 R LM OIS, 620 € street price) and the XF35mmF1.4 R (550 € street price ). The latter also comes with a maximum aperture of f/1.4……….
Source: www.martin-doppelbauer.de
Fujifilm XF 18-135mm f/3.5-5.6 R LM OIS WR Verdict:
It would be churlish to compare the sharpness delivered by this lens to Fujifilm's prime lenses, as they don't have as many compromises to deal with. Even so, as far as superzoom lenses go, this optic delivers sharp, contrasty images and tons of convenience, thanks to the 7.1x zoom range, optical stabiliser and weather resistance. Those looking for a walk-around lens for their Fuji X-series camera should still be smitten with this lens, even if it is a touch expensive when compared to similar offerings from other camera manufacturers.
Fujifilm XF 18-135mm f/3.5-5.6 R LM OIS WR Pros:
Decent sharpness
Robust build
Lightweight
Retro design with manual aperture ring
Low CA
Low distortion
Weather resistant construction
Fujifilm XF 18-135mm f/3.5-5.6 R LM OIS WR Cons:
Possibly a touch expensive when compared to similar lenses from other camera manufacturers
Falloff in performance towards the edges of the frame at either end of the zoom range
Source: www.ephotozine.com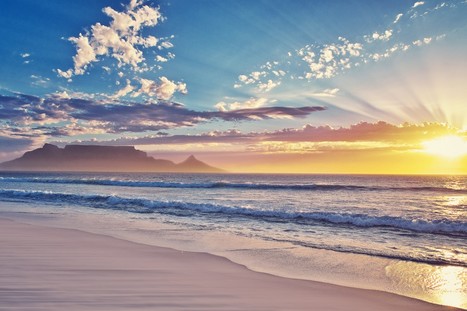 Als ich heute morgen auf der Fujifilm x-Magazin Seite schaute und das Titelbild der aktuellen Ausgabe sah (Ausgabe 6), war mit einmal ein seeeeehr breites Grinsen in meinem Gesicht. Ich hatte vor längerem einige meiner Bilder für die "Bilder von Lesern" Seite an die Herausgeber geschickt. Nicht nur das sie dann auch eins in Ausgabe 4 veröffentlichten, sie fragten mich auch ob ich Interesse an der Veröffentlichung eines Interviews mit mir hätte. Großes Interesse hatten sie an meinen Landschaftsaufnahmen. Lange überlegen musste ich dann nicht und viel schreiben brauche ich hier auch nicht. Und an dieser Stelle kann ich das ja auch gleich mitteilen: Mit dem nächsten Update der Fujifilm x-photographer Website, was wohl Anfang-Mitte August sein wird, werde ich auch als eben solcher geführt………
Source: www.qimago.de
Meinen Glückwunsch zum Fuji X-Photographer und vielen Dank für deine freundliche Erwähnung Mehrdad :)
I thought I would share some of my experiences with using the X-T1 for 12 days in Iceland. I come from a full frame Nikon background and all the big heavy f/2.8 lenses, etc. I always shot in raw, adjusted in Capture NX and never used live view. The X-T1 has changed the way I work. I'll outline some of the things I liked and disliked about the X-T1 and point out a few mistakes I made on the way. Hopefully this will be of interest to new X-T1 owners…….
Source: photomadd.com
At last count I had visited Iceland a total of three times, the first I was an amature photographer and went with a Nikon D60 + 18-105 lens, the second I had got better and went with a D90 +24/50/135 lenses, the last time was after I fell for Fuji and went with 2 XE1's; 8mm, 18mm, 35mm, 60mm and 50-230mm lenses. I've blogged about my time in Iceland before but have decided to put this post together to keep it all in one place and show you some photography of this awesome place! One thing that keeps me coming back to Iceland is the quick changing nature of the weather and the raw unspoilt landscapes that greet you around every bend, as this was my third time out I was very much ready for what would be in store and some very good ideas of places I wanted to visit. All the photos here were shot on 2 Fuji XE-1's the size and weight of these cameras make them great for travel and the image quality is just incredible, at no point did I feel the need for anything more that the gear I had and would be happy to travel anywhere in the world with just this small bag of gear…….
Source: www.colinnichollsphotography.com
These days my zoom range is the "general purpose" 24-70mm (Olympus M.Zuiko 12-40mm F2.8 Pro), not too wide and not too long but more or less suitable for a wide range of subjects. In my 35mm days that was the Canon EF 24-70mm F2.8L. I shot for about a year with that as my only zoom lens and when I needed something wider I would rent or borrow the EF16-35 F2.8L. Both of these lenses were useful but had issues with focus accuracy and sharpness. I hear-tell Canon has released a new version of the 16-35 (it's now a 16-35mm F4 with image stabilisation). I've personally used the latest version of the 24-70mm F2.8L MKII (awesome but expensive!). If you want to make images with a little something special then you need to go wider than that general purpose zoom. You need a wide angle prime lens or a wide angle zoom. I've previously used the excellent XF 14mm F2.8 but stuck at one focal length in that range can be limiting sometimes. I was particularly interested in the XF10-24mm Fuji lens because of an upcoming assignment which will require me to take a series of wide angle shots and combine various elements into one composite image……
Source: leighmiller.zenfolio.com
I haven't blogged for a while now, but loads of things happened in the last couple of months. Couple of photo shoots, weddings, holiday, new website and a new camera… What, new camera? Oh, yeah. I finally said good bye to my Canon kit and got an X-T1 with a 56mm lens to accompany my X-Pro1 and X100s. Wasn't an easy decision, but time will tell. So far I'm loving it, but because I have plenty of editing to do, I haven't spent huge amount of time with it. My lovely wife and I spent a week in Tokyo in the middle of July and it was amazing. It wasn't hard to fall in love with the city and the people in it. The following images are just a little preview from our trip. All photos were taken with the Fuji X100s and the new X-T1……
Source: www.gaborimages.com
This last May, I was lucky enough to spend my honeymoon in Italy. I couldn't go on a trip of this scale without some serious photography (luckily my wife already knew this) so I put a lot of thought into what gear I wanted to bring. I've been enjoying my Fuji X-T1 lately and, although the last trip I did of this length was with my full-frame Canon gear, this time I wanted to bring a much lighter kit. So what gear did I bring to Italy? The problem is, I'm a lazy photographer and changing lenses is sometimes a deterrent from shooting. In addition, my instincts from my African photo safaris mean I'm nervous unless I have backups. So even though I feel like I packed light, it's all relative and some of my more hardcore street photographer friends will raise an eyebrow at my kit. I decided to bring two Fuji X-T1s (one mine, one rented from LensProToGo), each with a lens attached. I then brought a couple of other lenses to fill out my range…
Source: www.daveburnsphoto.com
The X range of cameras has received a huge amount of critical acclaim and their fair share of criticism too. There are an awful lot of both professional and enthusiast photographers out there making some wonderful images with the Fuji line up, across a wide range of disciplines. One group of photographers that I think the Fuji line up makes particular sense for are wedding photographers. I've been using Fuji X-cameras as secondary cameras at weddings for about a year now and have found them to be very useful as an addition to my regular Canon 5d3 setup. Inspired by Kevin Mullins excellent wedding reportage work, I'd used both the Fuji X-Pro and Fuji X-100s, with mixed success. To be honest, while I loved using them as a backup and in some of the quieter moments of the day, I didn't feel that I could completely convert to them from my DSLR's…….
Source: www.albionrow.com
This is not a contest to see which lens is best. They are both exceptional at what they do, but do have differences that make them suitable for different tasks when shooting portraits. For this very reason, for my Nikon system I keep both the Nikon 85mm f/1.4 and the Nikon 105mm macro lenses for photographing beauty and portraits. I do comparison shoot-out like this with new equipment so I can gain experiential knowledge I can apply to later shoots. It helps me decide quickly what lens I need in any given situation. For most portrait situations it isn't going to make much of a difference, but when you need a distracting background thrown completely you'll be wishing you had the f/1.2 aperture of the Fuji 56mm, and when you try to move in for a tighter composition with the model's face you will appreciate the macro capabilities of the Zeiss Touit 50mm allowing you to get as close as 1:1…..