Fuji X-Pro1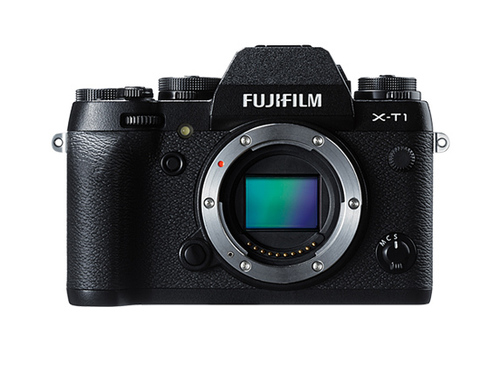 As I have already blogged about, this week is London Camera Exchange's Photo Weekwhereby each day they will have different suppliers and offers in both of their stores each day. They will have representation form various suppliers over the week and today was Fuji at their Lincoln High Street store. I went in on the off chance of getting a good offer but unfortunately funds are rather tight at the moment and unless I was given a phenomenally amazing offer I wasn't likely to purchase anything. They were offering free Fuji protection filters for all lenses and LCE were slightly flexible with the price too. My second reason for visiting was to have a chat with the Fuji rep to see what he was allowed to tell me and what he wasn't. As he works for Fuji I wasn't expecting a whole lot of information as there will be many things he couldn't tell me. So what did I find out? ……..

See on ottokite.wordpress.com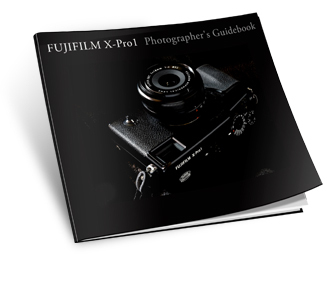 An official guidebook for the premium interchangeable lens camera, FUJIFILM X-Pro1. The Photographer's Guidebook is intended to help users enjoy photography even more with tips on how to use each of the various functions.
The Guidebook includes….
An interview of photographer Mr.Yoichi Sone and a gallery of his works from Macao.
Instructions on how to use the attached RAW file converter……
See on offers.fujifilm.com.au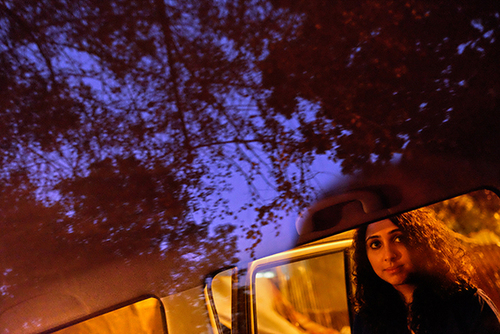 Conclusion
There is absolutely no doubt that the Fujinon 23mm f/1.4 is a stunning piece of optics. It does sound a little repetitive to say this—almost every Fuji XF lens we've tested has had us searching for new adjectives. But in a growing lineup of excellent lenses, the 23mm seems to be one of the very best. At a price of nearly Rs. 70,000, one may say that the lens is expensive. After all, that's the cost of an X100S camera. If you haven't bought into the system yet and 35mm is the only field of view you see, it may be a tough choice. You can either get the X100S or pay double the amount of money to get this lens along with an X-E2/X-T1. But the extra investment is well worth it, considering the faster aperture, greater depth control, better low light capability and far better sharpness. Apart from the rather inexplicable move to leave out weather sealing, this lens is a winner.
Final Ratings
Features:
Fast f/1.4 aperture, marked aperture ring
18/20
Performance:
Some chromatic aberration, very sharp
33/35
Build Quality:
Solid, metal barrel, not weather sealed
23/25
Ergonomics:
Balances well on the X-T1, awkward hood
13/15
Warranty & Support:
Two-year warranty, limited service centres
3/5
OVERALL: 90%
Value For Money: 3.5/5
See on betterphotography.in
It has been over two years since I switched over from Canon DSLR to the Fuji X-Pro1 and I haven't looked back. I've traveled all over the world with this camera. I road from Paris to Lausanne with her slung around my back. I've shot photos for commercial clients and for publications. This little camera has more than met my expectations as a professional use camera. My initial review of the X-pro1 on PINP, I gave a lot of insight on what I liked about the camera and some things that needed improvement, such as focus speed and shutter lag. However, after 2 years and a few firmware updates, a few of these issues have been fixed. Shutter lag and auto-focus speed has improved. It might not have improved enough for some, but for me it was enough to keep it at my side………
See on theradavist.com
Yesterday I went on a motorcycle ride with my outlaw biker brothers (and fellow photographers) out of NYC and into Long Island. I brought along my trusty Fujifilm Xpro1 looking forward to shooting some portraits during the ride. I wanted to shoot pretty wide open to get a blur going on the background, but it was mid-day and quite bright so f4.0 was about as open as I could go. I also wanted to show off the bikes, so I would be further back then my normal portrait shooting distance, thus increasing detail in the blur. The background would have to be considered and thought out as importantly as the subjects. As a matter of fact, I can't emphasize enough a good background! I like to treat my photographs in three layers, a foreground (in this case the front of the bike), the middle layer (the subject) and the background. I place the emphasis in portraiture on the middle and the background; they are certainly the most critical of the composition, and finding a good foreground being a bonus……
See on suspectphotography.com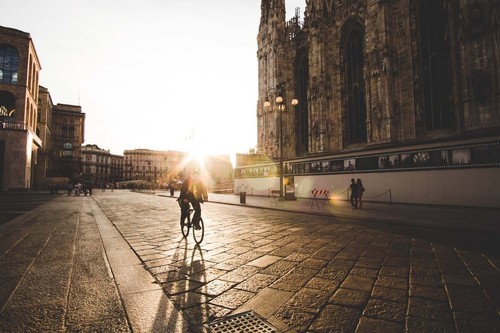 Can the new Rokinon 12mm f/2.0 NCS CS compete with the Zeiss Touit 12mm f/2.8? Here are my thoughts on this unique lens. A few months ago I showed readers how to pick a lens for milky way photography. In the conclusion of the guide, there was one particular type of lens that stands out above all the rest: the fast wide angle. Rokinon has been a particularly popular manufacturer for photographers interested in astrophotography because their lenses often outperform many of the more expensive offerings from Canon or Nikon at a much lower price. The lenses from Rokinon eschew the typical modern norm of autofocus or image stabilization, instead focusing solely on the optical performance. You can find the same lenses under other brand names too: the original manufacturer is Samyang and their lenses are available under the names Rokinon, Bower, Walimex and a few others……
See on www.lonelyspeck.com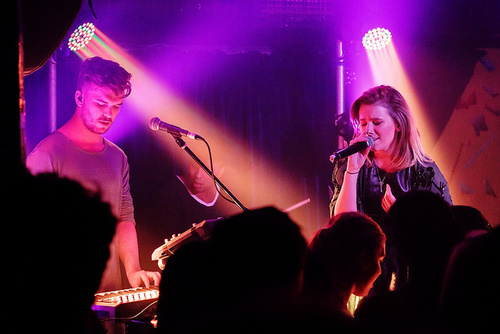 Great show tonight by the young Kiwi band Broods – very impressed with them, I can see why they're touring with Ellie Goulding at the moment (and she's a fan, too). Be proud of them, New Zealand!  They're going to get very big, very fast…..
See on robertcatto.com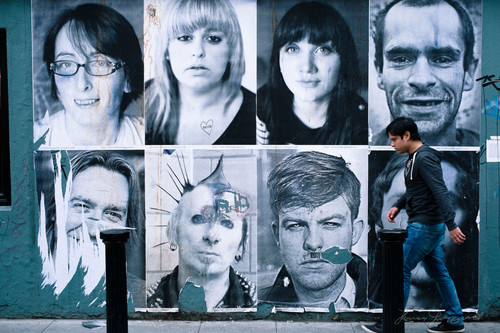 Replichrome is a set of film emulation presets for Lightroom and Adobe Camera Raw developed by Totally Rad. Recently Totally Rad launched the second set in the Replichrome series, Replichrome II. The first set was designed to emulate print film, so as you can imagine the second set is designed to emulate slide film. Replichrome II includes presets for Fuji™, Agfa™ and Kodak™ slide films. It is important to understand, that despite being a set of presets for Lightroom, this is a true emulation tool. By making use of Lightroom's ability to use custom colour profiles, Totally Rad has used scanned film to profile individual film stocks and then combined them with profiles for various digital cameras to create a close emulation of various types of film. It is this use of the colour profiles that separate Replichrome from other Lightroom presets. The other major company to use this technique is VSCO film. People often complain about the cost of these presets, but there is a substantial amount of work involved in profiling various film stocks, not to mention the cost of the equipment involved to do this properly…..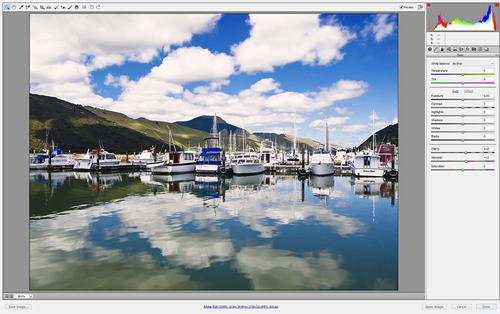 For Fuji users:
Fujifilm Tele Conversion Lens TCL-X100 support.
Fixed issue with Fujifilm X-T1 raw images appearing too bright at high ISO settings when using Dynamic Range 200% and 400%. Unfortunately, this fix may affect the appearance of existing images captured with this combination of settings.
See on www.dpreview.com
Wow. Big news. Still can't believe that I actually did it. A few weeks ago I sold my entire Nikon DSLR equipment and have switched to the Fuji X system. After 20 years of being a loyal Nikon customer I finally decided to take a step into the future. Over the years, I had amassed a collection of lenses, flashes and small tools such as remotes, batteries etc.. Nikon had never let me down. As a matter of fact, I simply loved my Nikon D800. It is an amazing camera with probably the best possible image quality out there in the market. But it was time to move on and I am actually very happy that I switched to the Fuji x system. In this post I want to share a few thoughts about making such a drastic switch. The Fuji X system belongs to the category of the mirrorless cameras. They are significantly smaller and lighter than modern DSLRs. These cameras used to suck in the past because they either didn't have a viewfinder or it didn't really work…….
See on sftwins.com