Fuji X-Pro1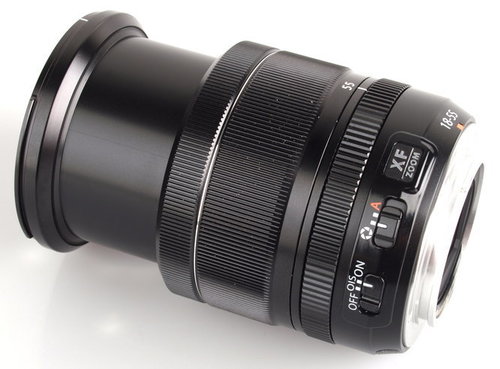 Value for money
This lens currently retails for around £480, which seems reasonable enough for a premium zoom lens with a brighter than normal f/2.8-4 maximum aperture. Around £100 has been slashed off the price since launch and it seems to have levelled out at this price point. As there are currently no third party manufacturers producing zoom lenses for Fuji X-series cameras, Fujifilm has a monopoly on lenses for the system.
Fujifilm Fujinon XF 18-55mm f/2.8-4 R LM OIS Verdict
Overall, this lens is a solid performer, producing images with excellent sharpness, especially in the centre of the image area. Great build quality and handling characteristics accompany the decent optical performance, which in turn makes the £480 asking price seem quite reasonable.
Fujifilm Fujinon XF 18-55mm f/2.8-4 OIS Pros
Excellent sharpness in the centre throughout the zoom range
Good build quality
Low distortion
Quick to focus
Effective optical stabiliser
Fujifilm Fujinon XF 18-55mm f/2.8-4 OIS Cons
Not as sharp towards the edges of the frame
CA levels a little high at 35mm

See on www.ephotozine.com
On Monday the 23rd, Fujifilm released the firmware 3.00 for the X-Pro1 / X-E1 models. A couple of days later, they withdrew the firmware because it had been causing malfunctions in the movie mode. They restored it soon after, and the new version 3.01 works like a charm. There are several interesting updates, not least of which is the enhanced autofocus, but the feature that interests me the most is the new focus peaking function for manual focusing. A feature seen only on the X100s and X20 so far, Fujifilm is now implementing it on the X-Pro1 and X-E1 as well. It is a really great update and others brands should take note. Fujifilm has always been generous with firmware updates and this is probably the best example.
I've always considered the Fuji X-Pro1 an alternative to Leica, even though its sensor is smaller (APS-C vs Full Frame). The retro / rangefinder design, the quality of the build, the quality of the lenses and the attention to detail makes it extremely desirable to professionals. This is, I suppose, why among the official Fujifilm accessories for the camera, you will find a Leica M mount adapter with signal contacts, a function button and menu settings with different functions. A coincidence? I don't think so. Unfortunately, I didn't have this wonderful adapter but a simpler one by Quenox…..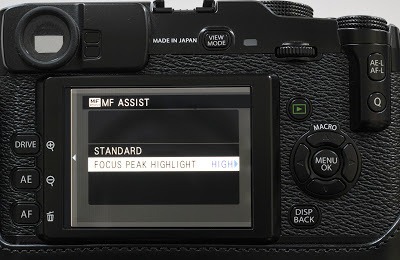 Last week, finally, Fuji implemented a long awaited focus peaking (FP) function with their latest FW update. I consider this and the previous update in June (to use Selector button to move AF point) as the most important, at least for me.  I have and using various old legacy lenses on a regular basis and those two functions are absolutely critical to achieve the best possible results, especially with fast lenses (f/1.8 or faster) when DOF is really thin and/or main focus point is not in the center of the frame. Once I installed all required updates (including 3.01:) I quickly realized that I can't use FP! I just couldn't clearly see FP highlights in the EVF without magnification! Yes, it was clear on LCD and at 3x mag in EVF, but not at default EVF settings. Then I recalled that several months ago, well before FP implementation,  one of the fellow photographers (mark-vdi) suggested to change jpeg setting to increase visibility of what was called "shimmering" effect in a standard manual focus mode. Since I don't care about jpegs I went to Shooting Menu (red icons) # 2 and changed parameters as following: Sharpness=+2, Noise Reduction=-2. I also increased EVF brightness to +1 ( go to Set Up (blue icons) #2, LCD Brightness +1). But you have to do it while looking through the EVF otherwise you will increase LCD brightness instead. Checked again and voilá I could clear see highlights! Now I was ready for the field test…..
See on vkphotoblog.blogspot.ca
Loving the finger grip and Swiss Arca plate for the Fuji X-pro… at last a plate that works and has access to the battery and memory cards !!! Ever since the early days of being a photographer I have liked having my camera on a tripod.   Shooting Landscapes or portraits I have always found that having a stable camera is just of great advantage…..
See on www.davepiper.org.uk
Le barrage écluse du Coudray Montceaux créé en 1964 donnait des signes de fatigue. Après 3 ans de très gros travaux, une nouvelle écluse a vu le jour. Les très fort contrastes de lumière et de couleurs étaient propices à des photos noir et blanc avec option filtre rouge, toutes ces photos ont été faites avec un Fuji X-pro1 et le remarquable objectif XF 14mm 2,8. Comme sur mes autres albums, les photos n'ont pas été retouchées, seul quelques recadrages ont été faits.
See on www.loeil2fred.com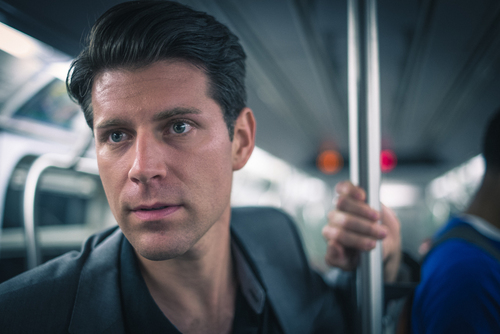 Often times in the summer I find myself needing a recharge creatively. It's hot outside, business is usually slower, and a cold beverage by the pool seems to be the only thing on my mind. So I have to look for a way to shake things up. This year, I decided to spend a week in one of my favorite places with two very good friends. So I jumped on a plane and headed for the Big Apple. A week immersed in the energy that is New York was going to be just what the doctor ordered. Now if you know me at all, you know that I cannot travel without finding a way to include photography on the trip. I had some ideas of what I wanted to shoot this time so I called New York actor Craig Maravich. I had the pleasure of working with Craig a few months ago on the promotional photography for The Arkansas Repertory Theater's production of Arthur Miller's "Death of a Salesman." Thankfully, Craig was just as excited about working with me again as I was with him. So we set it up. After a few days with my friends, wandering the city with nothing but a Fujifilm X-Pro 1 in my hands, I was becoming very inspired about what I wanted to do with Craig's shoot. I really wanted to showcase his unique ability to create characters on the spot, but to do so while capturing him in his city. I was hoping that using the X-Pro 1 would allow me the freedom to do this without causing the normal ruckus that comes with showing up in public spaces with a large DSLR (a Nikon D800 in my case).  Thursday came and I met Craig at my friend and mentor Peter Hurley's studio in Chelsea. The only wardrobe instructions I had given Craig were to show up with a few changes that would represent how he would spend a day in the city. He arrived dressed very casually cool, a look that I liked. We began with some warmup shooting using with the X-Pro 1 and some nice window light.  After a few moments I asked to see what other wardrobe choices Craig had brought. It was then that he revealed a custom made Hugo Boss suit. Instant inspiration…..
See on johndavidpittman.com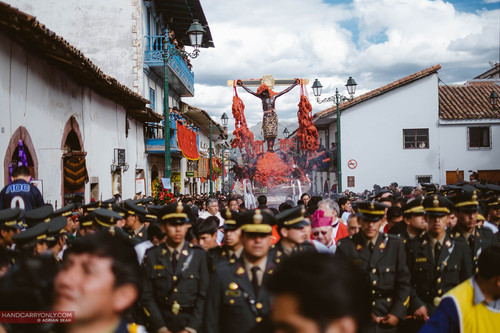 Cusco, Capital of the Inca
It is difficult to imagine Cusco in the time of the Incas, despite the city being literally covered with the remnants of their empire. The thriving capital of the Incas when the Spanish conquistadors arrived in 1533, Cusco subsequently fell to the invaders, who in an attempt to crush the seat of power and convert the masses, destroyed many of the Inca palaces and temples, building churches and a new city from the remaining foundations, often using forced labour from the conquered. The result is a spanish city with a distinctive Inca influence and definitely one of the most beautiful cities in South America.
Santa Semana
A city with a definite love of festivities and pomp, in the 3 weeks that we were there, we witnessed 4 processions and parades. All of them were grand affairs, involving hundreds of people and lasting at least half a day. We were fortunate to be there for Santa Semana, or Holy Week. Monday kicked off with an enormous procession of Señor de los Temblores, or, Lord of the Tremors……

See more pictures on handcarryonly.com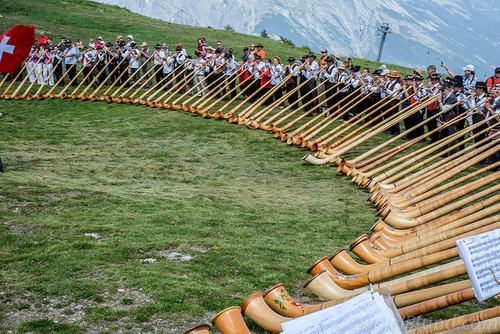 Last week-end I went to Haute-Nendaz for the 12th international alphorn festival (12e festival international de cor des Alpes in french), as the weather was getting really hot here in Geneva (over 30 degrees). Unfortunately, it was just as hot up there in the mountains, except for Sunday when a little breeze set in. I took my trusty Fujifilm X-Pro1 with the 18mm and 35mm prime lenses. I really love my Fuji: it's so light and yet delivers such beautiful image quality. I also congratulate Fuji for listening to their customers, and constantly improving the firmware of the X-Pro 1 camera. I had just upgraded to version 3 of the firmware, and I absolutely love the focus peaking. Thank you so much Fuji ! The week-end festivities were similar to last year's. On Saturday the 48 contestants had to qualify themselves for the final that took place on Sunday at the top of Haute-Nendaz at Tracouet…..
See more pictures on blog.danielpfund.com
… Fuji X-Pro1 with 14mm lens
See more pictures on stephenip.com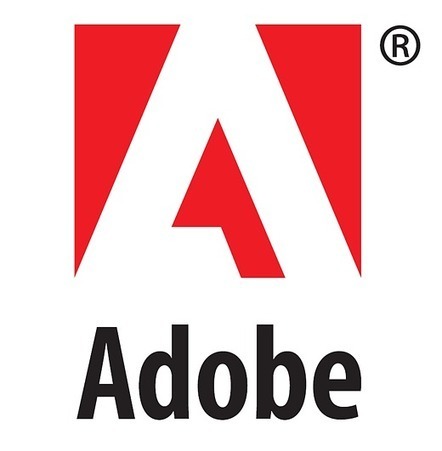 Adobe has announced the latest 'release candidates' of Adobe Camera Raw and Photoshop Lightroom, adding support for ten cameras – including preliminary support for the Canon EOS 70D and Sony RX100 II. The release candidates of Adobe Camera Raw v8.2 and Lightroom 5.2 also fix some bugs introduced in the previous versions. ACR v8.2 acts only as a camera and lens profile update for users of Photoshop CS6. Both are available to download from the Adobe Labs site, with the usual reliability caveats about release candidates. A release candidate of DNG converter 8.2 is also available….
See on www.dpreview.com