Fuji X-Pro1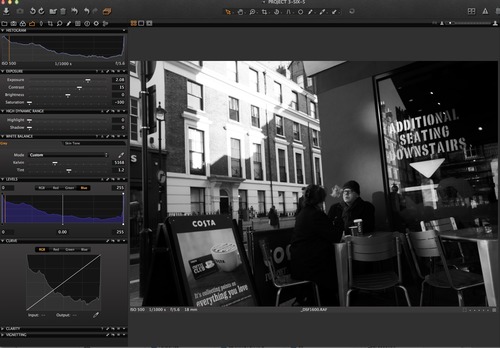 So as day 50 feels like an achievement I thought I would use a couple of photos I took today and discuss my process, from taking the photo to uploading it on my blog! I am by no means an accomplished street photographer having only done it since I started this blog, but I thought some people may like an insight into the way I work my images. I will start by posting today's two images as they were SOOC (straight out of camera) with no adjustments at all. So here they are!
As you can see from the movement between the two images I saw my subject from across the street and approached. I snapped the first shot and incorrectly guessed my range, I could have been closer, the 18mm lens does give you a lot of space, I think sometimes the 35mm would yield me more shots as you can stay further away. As I rounded the corner I fired off another shot. Here I will highlight a mistake, I failed to change my shutter speed from my previous shots in my rush to capture this. This is why they are so dark, although I will say that this high speed shutter helped as I was walking and shooting from the hip. I now shoot all my street photography with the X-Pro1 set to manual focus, effectively setting a focus trap, its usually between 3-4ft. I have found this distance gives the greatest results, especially if I can get my f-stop around 5.6. Another bonus of the X-Pro1 great photos from the ISO range enabling faster shutters and better f-stops. After I was a safe distance from the subject I had a look at the spoils on my screen, I knew instantly i had some images for today's post. At first glance they may not seem great, especially the first one, but i could see something in there I could pull out! This is where the Fuji X-Pro1 file quality really helps. You need the right tools for the job and I always use Capture One Pro, it has its frustrations and yes it does crash a lot but its worth your patience. The process engine is superior to that of Adobe Lightroom in my opinion. I have worked for the last 6/7 years retouching and assisting on the sets of huge advertising campaigns and have never seen or heard of anyone using LR, Capture One would appear to be the industry standard alongside Apple and Eizo products. So from here I get my RAW files into Capture One and begin to see where they want to go and how far I can push and pull them. I would usually process out a file really flat and neutrally balanced and I always disable sharpening too as find it damages the file quality. I will share with you the settings I applied to the shots, I took them in the direction I wanted to go, nothing complicated at all, just exposure adjustment, contrast and desaturation. Keeping it simple seems to work for me! ….
See on roughly365.wordpress.com
DiCAPac WP-S3 Waterproof case for Mirrorless Camera

See on asylumphoto.tumblr.com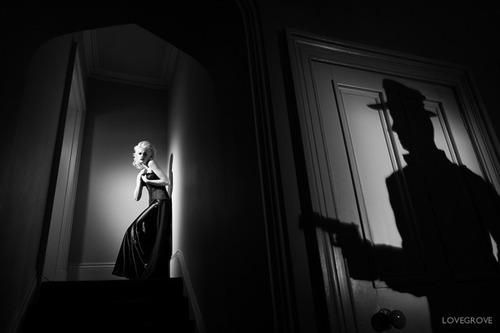 The pictures in this post were shot on my recent 'Film Noir' workshop in Northampton. I've been researching the genre for some 4 months and I was generally unimpressed by the lack of great reference images on Google. It was upon this discovery that I knew I was onto something. The Wikipedia entry for Film noir is "…a cinematic term used primarily to describe stylish Hollywood crime dramas, particularly those that emphasise cynical attitudes and sexual motivations." Hollywood's classical Film Noir period is generally regarded as extending from the early 1940s to the late 1950s however it often depicted scenes from just after the great depression of 1929 – 1933. I've been shooting with a classic Hollywood style since I completed my lighting director training at the BBC way back in 1992. But is has only been since 2008 that I've integrated this style of photography into my lighting and portraiture workshops. The vintage style has been the trigger for this resurgence of interest. I'm not a fan of vintage with Instagram looks or altered colours, however I do predict that pure monochrome Hollywood style portraits like those crafted by Studio Harcourt in Paris will be a future product genre to line the pockets of professional studio based photographers. I'm often asked what makes a portrait 'Hollywood' in style? My answer is the light sources and lighting in general. Vintage Hollywood also needs appropriate hair, make up and fashion styling to complete the look. There is a new genre opportunity that takes classic Hollywood lighting and fuses it with modern fashion styles like the exciting emerging SteamPunk movement. What makes this Hollywood lighting special is the use of traditional spotlights with fresnel lenses and barn doors. These luminaries produce crisp hard light that is controllable using a flood/ spot system and by shaping of the barn doors. That sums up pretty much everything you can't do with studio flash without expensive fresnel adaptors.
The great news with fresnel lensed lighting is it has come of age and is now more convenient and better value than ever before. Arri, 150, 300 and 650 fresnel spotlights cost less than Nikon or Canon Speedlights and even the powerful daylight balanced units from Lupolux are a comparable price, pound for Lumen. The Lupolux spotlights use HMI or LED sources, are cool running, can work off batteries or inverters and produce enough light to use sensible shutter speeds for hand held shooting. This innovation is exciting for stills photographers because we can tap into the kind of lighting that was the reserve of film crews with mega budgets. The numbers in the Lupolux range of lights refer to their equivalent power when compared to tungsten spotlights. All the Lupolux units emit a cool pure daylight balanced light of between 5200k and 5600k depending upon the light. The Lowel and the Arris are warm tungsten balanced lights of 2950k and 3100k respectively and are used primarily after dark when tungsten room lighting becomes the principal light source of the set.

Shoot essentials
Model/ actress: Chloe-Jasmine Whichello
Makeup and hair: Claudia Lucia Spoto
Styling: Chloe-Jasmine Whichello, Lisa Keating and Damien Lovegrove
Location: Pipwell Hall, Northamptonshire
Camera kit: Fujifilm X-Pro1 with 18-55mm OIS f/2.8-4 zoom and 35mm f/1.4 lenses.
Filters: Tiffen Black Pro Mist ¼ on all pictures.
Lights: Arri 150 and Arri 300 junior spotlights. A Lowel iD battery light with lithium power supply. Lupolux DayLED 650 and 1000 spotlights. Lupolux HMI 800 and 1200 Spotlights. …..
See more pictures on www.prophotonut.com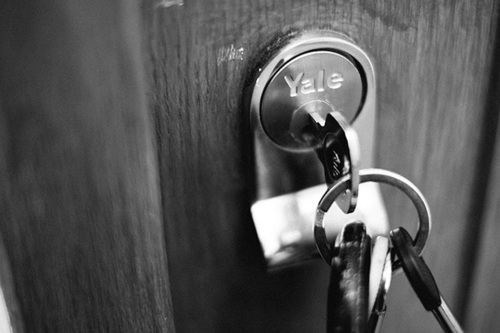 I've had the Fujifilm X-Pro 1 about a week now, so far I'm very pleased with it, battery life isn't great but apart from that this camera is blinding. The main lens I'm using (35mm 1.4 Fujinon) is sharper than my L series lenses and the pics have a great feel to them, it is almost worth noting that the high ISO performance of this little camera is astounding. This camera was bought to replace my old film Nikon FM2 with a 50mm f/1.2 lens which took truly fantastic pictures, this is coming close to that and I no longer have to sit for hours scanning negatives in. The images below are just a few grabs from the past week…..
See on tombarnesphoto.com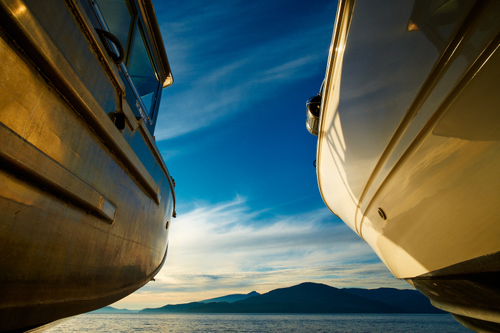 Thank you for all the kind words and comments we received following our last publication "Just Get It." Many of you asked for more samples. All images taken with the Fuji X-Pro1 and the Fujinon XF 14mm F2.8. Processed in Capture One 7 and Lightroom 4.
See on olafphotoblog.com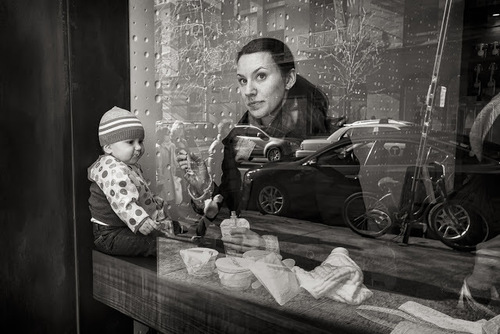 Wow, was it ever cold in New York on Sunday! The wind chill was brutal, but I was itching to try some focus tests and I was blown away by the results. But first some clarification. Hyperfocal distance is the closest distance that a lens will be in focus and still be able to keep focus at infinity reasonably sharp. Zone focusing requires that the lens have distance indications on its barrel for each appropriate aperture setting, thus allowing the photographer to set the range of distances within which any objects will appear reasonably in focus. When I shot film in my Leica M6 I often used zone focusing, but rarely  the hyperfocal distance. With a very wide angle lens, such as the 14mm, I'm shooting to create a perception of great depth, I don't really care that objects in the far distance are out of focus. But when I shoot street, and especially when shooting from the hip, sometimes the autofocus on the camera either doesn't understand what I want to be in focus (it's often an object or person at one side of the frame, while the focus point for the sensor is set for the center of the frame) or the autofocus lag (even at 1/10th second) misses the shot. The first case scenario happens more than I'd like, the second case much less often – so much less that it's not even worth considering.
When I decided to run this test I wanted to err on the side of caution, so I opted to shoot part of the afternoon in autofocus, just to make sure I'd get some good shots to show for my afternoon of braving the cold. The zone focus shots were taken at f8 (less than that would have narrowed the depth of field unacceptable for the test) and 1/250th second, which put my exposures in the high ISO range – not a problem for the X-Pro1 processor. Here's a calculator to play with to discover acceptable in-focus distances. Remember that this calculation has nothing to do with the quality of the lens, the parameters that affect the calculation are the lens focal length, the aperture setting, and the distances involved. All the rest is pure physics and math. If I set my 14mm lens at f8 and the focus at a distance of 4 feet, my nearest acceptable in-focus distance will be a tiny bit over 2 feet away and the farthest will be 243.5 feet. If I set the focus point for 1/2 foot closer, 3.5 feet, that range drops from 1.9 feet to 24.9 feet. So to achieve a difference of about 1/10 foot closer, I'd have to loose about 220 feet in distance. Given the way I shoot, in close, I'd go for the closest possible I can get and still bet some reasonable distance focus. Even at a focus point of 3 feet I can get an acceptable image from 1.75 feet to almost 10 feet. That last zone is probably the best for me. That's why I love using very wide angle lenses. I would suggest to anyone that they play with this calculator to get a feel for how the calculations work, so that out in the field there is a lot less guessing. If you happen to be a math wizard, you might want to make note of these formulae and when your out in the field do your own calculations (while I take the pictures)….
See on genelowinger.blogspot.de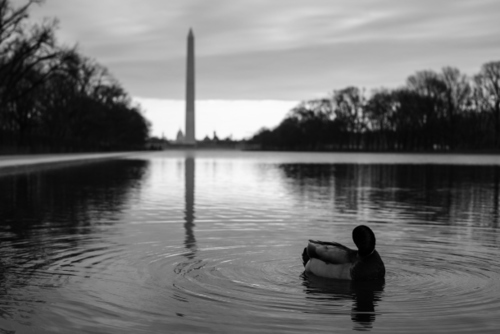 It's not something I'm used to doing. But every now and then, it's good to get out of your comfort zone. Most of my photography so far has been rooted in travel. I've taken quite a few pictures in the DMV, but the majority of them have been urban landscapes near tourist spots. I took my new Fuji out with my 5D recently to the Lincoln Memorial. Both performed splendidly, but there was something special about the look of my Fuji photos, even the ones that weren't necessarily  the best of the shoot. I can't wait to take my new camera with me on a trip overseas. Although the X-Pro1 is not pocket size, it's a lot easier to carry around with than a dSLR. Even after I buy new lenses, I can still carry the whole kit around in a small bag. It also makes me want to take pictures of the most mundane things in my neighborhood that I hadn't bothered to look twice at before. I've started to look around more. I'm not a street photographer by nature, but I can see myself moving further in that direction. It's different. Usually I like to take my time composing shots and exerting as much control as possible. On the streets you have to react quickly and you have very little control over anything. It's not just about shooting in the streets…especially not walls and windows. It's about shooting anywhere in public, anywhere that gives a sense of what life might be like in that time and place. One of the best places for that is any city's public transport system. But for those used to framing photos without people in them, this can all be quite a challenge sometimes. Getting shots of people is tougher than you might think. First and foremost, you need to know your camera – using it should be second nature, as if it was a part of your body. Luckily, the X-Pro1 helps with that. It's only big draw back is the clumsy focal point selection system. Framing shots and getting them in focus can be difficult when you need to move fast. I need to work on my stealth, so I can do my thing without coming off as a weirdo. I don't know whether to smile more, or focus on discretion. The key to taking pictures of people publicly is doing so smoothly. Whether your shooting faces or silhouettes, you need to be like a shadow in the corner. Ideally, you don't want your subject to notice until it's too late. But stealth isn't the only challenge. Movement can also stand between the shooter and the shot he seeks.You can be walking down the street and notice the perfect shot in your peripheral; by the time you get your camera up and fram your shot, it's either too later or you've blown your cover. Other times, your subject is moving in a way that makes it difficult to get the shot. Every now and then you have no control over your motion, like when you're in a moving vehicle. Timing becomes crucial. One of the funnest things about shooting in the streets is the unexpected result. Any shot that conveys the feeling of the moment is usually a keeper (at least in the eyes of the photographer). Not all memorable shots are perfectly framed or well focused. A close up candid of an old wrinkly face is nice, but sometimes a more abstract shot can be just as powerful, especially when it tells a story… no matter how vague……..
See more pictures on blog.karimhaddad.com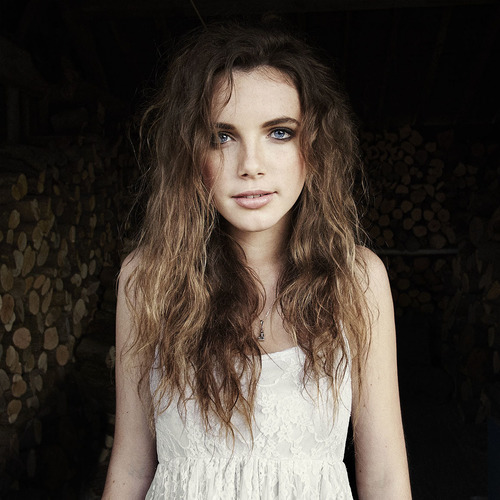 Yesterday I was up before the sun to shoot a music video for a young folk singer/songwriter 'Issy Ferris'. I serendipitously heard her song 'My Treasure' on youtube and knew instantly I HAD to make a music video for it. A lot of emails and production later I found myself on-set at dawn in the beautiful Warwickshire countryside ready to film and photograph this young rising star. I kept the Fuji X-Pro1 in my pocket throughout the day and recorded what was happening on my set! I hope you like the photos as much as I enjoyed the experience. Now this image has impressed me, not only because Issy is stunning and the light is beautiful but because the file is seriously impressive. This single picture has given me massive confidence in the Fuji X-Pro1. The file is of high enough quality to deliver to a client, with a size of 47.5mb processed with Capture One, its not the biggest but for a small camera it certainly is good. The sharpness in the eyes is great, recently I have been struggling with focus roaming the streets, but here with ample daylight and a bit of time its lovely and sharp and didn't struggle to find focus. I chose not to use the Fuji for the press shots on this shoot but now I know I could with confidence should I need to. If I was doing a head shot session or some portraits the X-Pro1 would be the perfect kit, light, portable and very capable as long as you are able!! This backstage portrait was shot with a 18mm lens, I adjusted the perspective slightly in Photoshop to combat the wide angle. I can't wait to shoot some portraits with the 35mm Fujinon lens, it's on the shopping list! Would I swap my Canon Kit for the X-Pro1 kit?? NO….  I find the X-Pro1 to be the perfect camera to have in your kit as a backup/2nd/3rd/4th? camera or for situations you need subtlety.  There are definitely situations where the X-Pro1 is an advantage. I will be shooting my sister's wedding in 2 weeks solely on the Fuji so keep an eye out for that post, I believe in that situation it will be the perfect camera for me to capture some magic moments. Now lets have a look at my behind the scenes images. I must comment on how professional Issy was for a 16 year old. Even running through mud barefoot on a freezing February day! ……
See more pictures on roughly365.wordpress.com

This is an official guidebook for the premium interchangeable lens camera, FUJIFILM X-Pro1. It is intended to help users enjoy photography even more with tips on how to use each of the various functions. It also includes an interview of photographer Mr.Yoichi Sone on the spectaculars of X-Pro1 and a gallery of his works from Macao. The guidebook will also provide users with instructions on how to use the attached RAW file converter, RAW FILE CONVERTER EX powered by SILKYPIX®.
See on fujifilm-x.com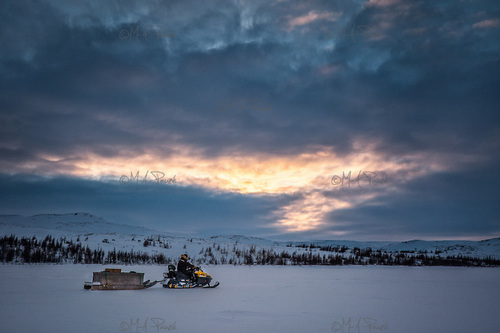 Life in Nunavik also see Qallunaat, "white people", coming for specialty jobs, teachers and nurses. If most do it for one or two years, some stay much longer. Ann, a teacher, has been living up North for the last 25 years. Over the years, she learned her way on the land.
On a snowmobile fishing trip, she is using, with her life partner Andy, inuit fishing technics. One dig a hole in the ice, cover the hole with his head and parka hood and fishes with a line tied to a small wooden stick. When the fisherman sees fishes near is line, he starts to jiggle and if a fish bites, he pulls it out.
Contrary to inuits, qallunats have to buy a provincial and a special territorial inuit fishing permits since the James Bay Convention.
A photo Gallery done in the arctic with the Fuji X-Pro1
See on marcpauze.photoshelter.com