Fuji X-Pro1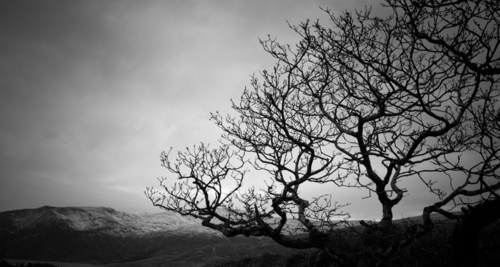 Well it is here, Adobe have released version 5 of their brilliant Photoshop Lightroom photo management and editing software.
I have been using Lightroom from the initial beta and have watched it grow from strength to strength. Just over a year ago I celebrated the release of Lightroom 4 which brought with it considerable improvement in image quality, especially when it comes down to image noise.
Lightroom 5 brings a strong focus on the photographer's workflow and some of the new tools really are brilliant, I suspect even less time in Photoshop as a result of the 'advanced healing brush' alone.
It is now possible to paint out larger areas of an image for correction but the big bonus is the fact you can be much more accurate. For example in this image I had to use a large circle to remove a bird yet the new brush means I can create a smaller circle and heal only the pixels necessary.
The vertical straightening tool is particularly intelligent in auto mode. This image was taken at the bottom of a waterfall at a slightly skewed angle to ensure all of the fall is in the shot. Lightroom was able to bring the wall forward to correct the vertical perspective…..
See on www.flixelpix.com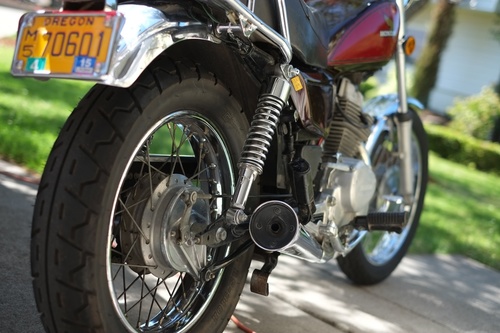 Curious about how the Fuji X series camera actually stores in the RAW (RAF) file, and how Fuji's DR mode affects the RAW file, I decided to dig into the RAW file a bit to see what I could discover. My tests here were produced using my FujiFilm XE-1, but the results should be identical to the other Fuji X cameras including the X-Pro1, X100, and X100s. The measured values and histograms were produced using RawDigger….
An important observation here is that even though stops of light are logarithmic (one stop is a doubling of light) the CMOS sensor measure light in a linear fashion and the RAW file records those values in a linear value scale. The effect is that tones in the upper-most stop of light can be described by nearly 1500 different variations, whereas tones in the lowest measured stop of light can only be described by two possible values – on or off. Because there are so many variations in the upper stops of light they can be described as "creamy" with smooth transitions from one color to another, whereas colors deep in the shadows with few variations can be describe as "crunchy."….
See on www.adrielhenderson.com
A couple of weeks ago I posted my impressions of the Zeiss 32mm Touit lens for NEX cameras, based on a copy loaned to me by Zeiss, USA. Now that we have our own copies I can be, shall we say, a bit more aggressive in examining the lens. Not to mention getting an opportunity to continue my string of aggressively bad pun titles (which Drew absolutely hates). But, hey, don't blame me. I didn't pick the name. I just do what has to be done. I have yet begun to pun. Anyway, given that a lens with electronic autofocus and aperture control was something new in the Zeiss consumer lineup, Aaron and I couldn't wait to take a look inside and see how things were put together. Once we got a look inside, we found there was more Touit than we expected (don't say I didn't warn you). The lens is put together solidly in typical Zeiss fashion….
See more pictures on www.lensrentals.com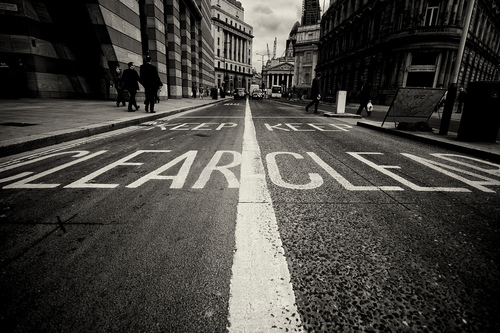 An appalling pun and my final conclusion is probably a little more balanced with respect to the subject of this post, the Zeiss Touit 12mm. Its equivalent focal length is 18mm, which is very wide indeed. High level, this is a very good lens and if you like 18mm equivalent you should consider buying it for your Fuji X camera. I haven't tried the NEX version (having sold all my NEX gear) but I would be willing to bet it looks good in a similar manner on the 16mp sensors and not so good on the NEX-7. Those who have seen my previous post will realise I was very happy with the results from the 32mm. I wasn't sure about my initial results with the 12mm but it's grown on me significantly. Readers hopefully realise that I'm a WA lens addict and I love to play with perspectives. None of the shots here are corrected for perspective/keystone issues and I'm happy with that (though I might not be for a different subject)! ….
….
The only reason this lens doesn't deserve superlatives left and right is the existence of the Fuji 14mm. If the Fuji didn't exist or was a little bit more average, the 12mm would be a must buy lens, as it is it's a very good lens that's not as good primarily because of variations in sharpness in the corners. However there is no question in my mind that a person wanting the widest lens available shouldn't hesitate in buying the Zeiss instead of the Fuji 14.
See more pictures on sgoldswoblog.wordpress.com

No Fuji X100s, X-E1 oder X-Pro1 support! :-( – only Fuji X10
Microsoft has announced a Raw compatibility update for Windows Vista, 7 and 8, adding support for 22 cameras. This includes the previous generation of Canon Rebel cameras, along with the Pentax K-01, Sony RX100 and the Fujifilm X10. It also adds support for the Canon EOS 6D and Nikon D600, along with 'richer' support for images shot in AdobeRGB. Windows 8 users can find the update using the Windows Update system (Update KB2836187), while Vista and Windows 7 customers will need to visit the Microsoft Download Center.
Details:
The release has richer support for images shot in the AdobeRGB color space for all supported cameras. Support was added for 22 additional cameras:
Canon: EOS 650D, EOS1100D, EOS 6D, EOS Kiss X5, EOS Kiss X6i, EOS Rebel T4i, PowerShot SX50 HD
Fujifilm: X10
Nikon: 1 V2, D600, D5200
Olympus: E-600, PEN E-PL1s, PEN-P3
Panasonic: Lumix DMX-FZ40, Lumix DMX-G2, Lumix DMX-GX1
Pentax: K-01
Samsung: EX2F
Sony: Alpha NEX-F3, Alpha SLT-A37, Cyber-shot DSC-RX100
See on www.dpreview.com
Custom settings can be an extension of the film simulations, adding another layer to your jpgs, or they can be set up to give you the best preview of your RAW files, enabling you to make better exposure decisions. I show you how to set them up, use them effectively and some of my favourite settings for your Fuji X cameras….
See on www.youtube.com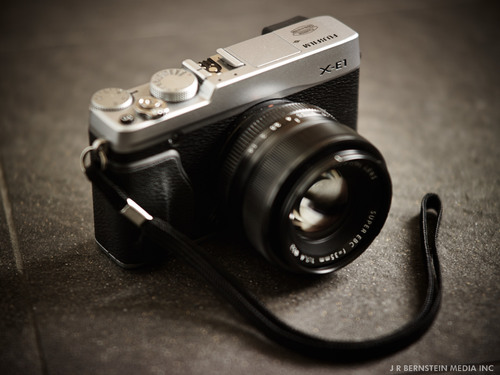 If you have read my Fujifilm X-Pro1 review (which, by now, you should have), you'll know that I was very impressed. So going into this review, and knowing what I knew of the camera, I was somewhat sceptical of the X-E1 living up to my demands. (SPOILER ALERT!) Sadly, I have to confess that my fears were not completely unfounded. In short, the X-E1 is not the camera for me. I'd rather just pony-up the extra $400 to get the X-Pro1. To me, the X-E1 is missing of bit of the magic that the X-Pro1 has. While a little quirky, the X-Pro1 is a splendid camera to use.  The saving-grace of the X-Pro1 is its brilliant hybrid viewfinder. It makes every other minor quibble…well, minor.  But, without the hybrid viewfinder, I found the overall experience of the X-E1 less to my liking……
Conclusion
While I might not love the X-E1 like I do the X-Pro1, it's hard not to at least like it. After all, it performs like a champ, uses the same great range of Fujinon XF lenses as the X-Pro1, is small and light-weight, and looks like a million bucks! For some people, I think the X-E1 is probably the perfect compromise  It has most of the same professional features as the X-Pro1, but is a smaller, lighter, more consumer-friendly package, and would certainly be a welcome gift by any photo enthusiast…..

See more pictures on www.jrbernstein.com


This weekend we fled to the country, trying to escape another dreary, drizzle/cloud fest. Don't get me started… I sometimes feel this blog is becoming some sort of weather watch (!). I brought the X-Pro1 and X100 with me but spent most of my time shooting the Pro with the Fujinon 55–200mm zoom. In fact it pretty much stayed glued to the camera. This is still the same pre-production unit Fujifilm sent me a few weeks ago, but I feel perfectly confident in its abilities to provide great image quality so I'm not at all concerned about using it. No stories today, no semi-poetics… Just four sequences, each one comprised of five images. Four sequences to illustrate four moments. All shot with the 55–200 zoom…..
See more great pictures on patrick-laroque.squarespace.com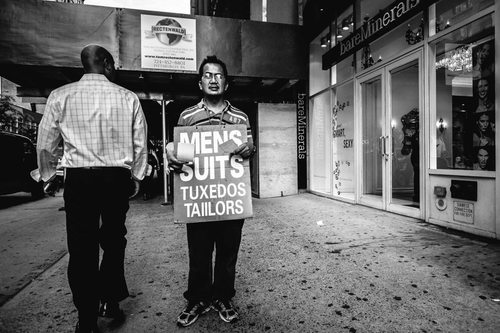 A week ago at this time, I was on a train heading to New York. I was going on business and unfortunately, I was only staying for two days. Despite being off Sunday through Tuesday, I had to rush back for a Saturday shift that none of my colleagues were willing or able to pick up. I would have loved to stay in NYC for a few more days. Although I've been recently trying my hand at street photography, I wouldn't call myself a street photographer. I prefer landscapes and other subjects. Perhaps a big part of that is the city that I've done most of my urban photography in – Washington, DC. Anyone who knows me well will tell you that after 20+ years, I've had enough of this place. I'm long overdue for a change and hope to end up in a 'new' and colorful city very soon. The next chapter of my life likely won't be played out in New York City. But being on the streets there with my Fuji X-Pro1 – even if only for a few rushed hours – was a real pleasure. I could see myself indulging in street photography everyday if I lived there. A marvelous stage with a plethora of various characters. I must go back soon…..
See more pictures on blog.karimhaddad.com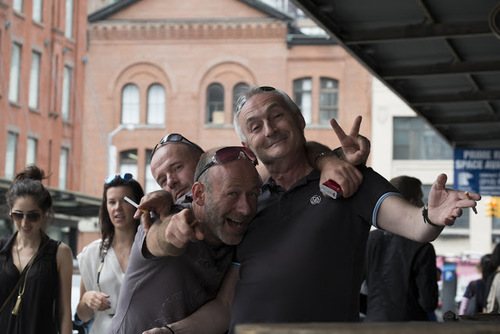 I don't usually talk about equipment stuff or technical settings on this blog, but today will be an exception. I'm off to a bluegrass festival on Sunday to meet up with some old friends from Nashville who will be performing. One of the reasons I splurged on the new Fujinon zoom lens is to be able to shoot concert and festival performances, so this is the first opportunity to put this puppy to the test in a real life situation. I spent the afternoon today in the Chelsea district an the High Line of Manhattan to test out various functions and settings, and to get comfortable with using the EVF. Most importantly to see how sharp the IQ is at the full zoom distance, and to see just how many stops the Optical Image Stabilization will buy for me. I've got a bit more learning to do with using the EVF and the image stabilization, but I'm really pleased with the results I got today. I examined all the images at 100% and was quite surprised to see that I can easily hand hold the camera at 1/60th second. In some cases down to 1/30th second, and in one example below even to 1/15th second (although in a real life situation I wouldn't go slower than 1/60th second).
All the images below were shot RAW and turned into jpegs in Lightroom with no other processing, so there's some noise in the images shot at faster shutter speeds. I'll be posting some of the individual shots in the next few days after I process them for noise and do my usual b/w conversions….
See on genelowinger.blogspot.com