Fuji X-Pro1
See on Scoop.it – Fuji X-Pro1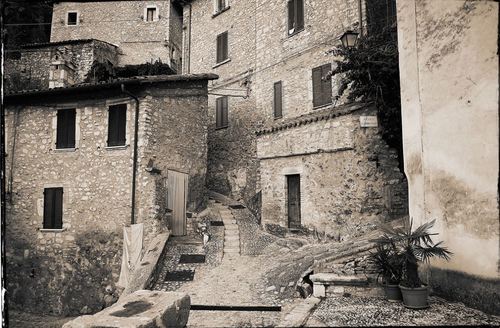 Various Shots With X-Pro1. No words, only X-Pro1 shots.

See on 500px.com
See on Scoop.it – Fuji X-Pro1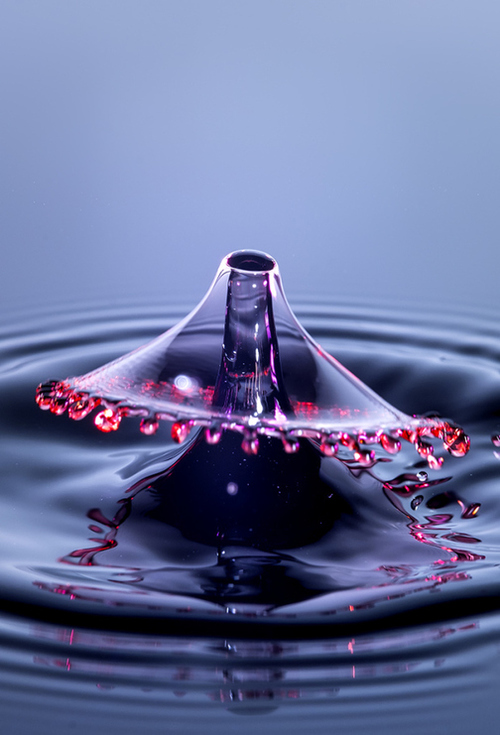 Macro photography is hard work. There are so many technical issues to overcome that you have to be a very patient person with the correct camera equipment. Now, add in the complexity of HIGH SPEED WATER DROP COLLISIONS to the mix and you are faced with one of the more complex camera and photographic setups and skills necessary to capture great images. Most people think that water drop photography is purely luck or done with high speed computer controls. While this statement is partially true, you still have to overcome the normal issues associated with macro photography in the 1:1 image ration realm. By this I mean that a penny photographed is the same size as if laid on the camera sensor, hence 1:1!
See on Scoop.it – Fuji X-Pro1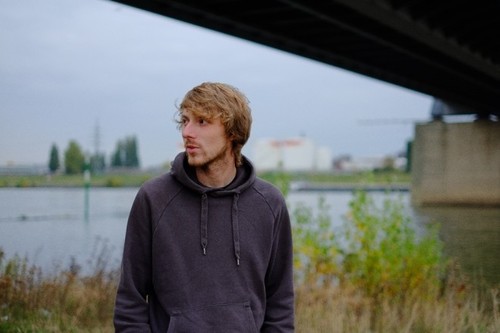 Was geht in Sachen RAW Entwicklung im November 2012, und hat sich mit dem Release der Lightroom Version 4.2 in der "Wasserfarben Effekt Affäre " was getan? Das erfahrt ihr auf sachlicher Ebene, und ohne Vernachlässigung wesentlicher künstlerischer Aspekte im folgenden Artikel! Grundlegend, dreht sich dieser Post um die RAW-Entwicklung von X-Trans Sensor basierten Kameras, wie der Fuji X-Pro 1 bzw. XE(die Bilder sind mit der X-Pro 1 und dem Fujinon 35/f1.4 enstanden) und lässt sich deshalb nicht auf Kameras mit einer klassischen Bayer-Matrix übertragen. Ein gewisses Grundwissen setze ich mal vorraus, wenn etwas unklar sein sollte fragt ruhig via Kommentarfunktion. Berücksichtigt wird hierbei das finale Ergebnis, das in diesem Fall in Sachen Colorit, Dynamik, Gradation, Korn und Schärfe(auch Bokeh) möglichst nah an eine beliebige Filmcharakteristik(z.B. Velvia, Provia, Portra 160 NC) angepasst werden soll. Dabei zeige ich einfach mal verschiedene Varianten, und wie man zum gewünschten Ergebnis kommen kann.
Google Translater (ENG)
http://translate.google.com/translate?sl=auto&tl=en&js=n&prev=_t&hl=de&ie=UTF-8&layout=2&eotf=1&u=http%3A%2F%2Fwww.janfervers.com%2F2012%2F10%2F22%2Fraw-prozess-teil-i%2F&act=url

See on www.janfervers.com
See on Scoop.it – Fuji X-Pro1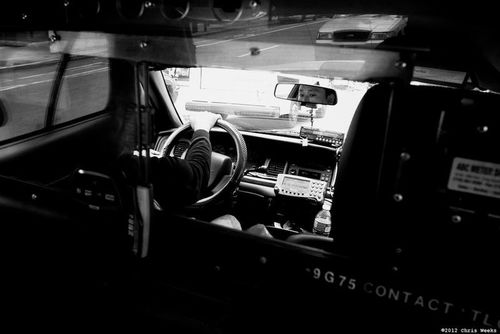 Let's see … I know I'm many months late with my impressions of the Fuji X-Pro 1. I'm sure there were "reviews" before the camera was even released. Even if there weren't I'm sure there were thoughts – probably numbering in the thousands – on forum sites. Quite honestly, I didn't read any of them. Then again, I never really do. How is the experience of a retired engineer or a forum-whore-turned-blogger going to help me? They're not. I got the chance to play with the X100 when I was in Berlin last summer. Loved how quiet it was. I wasn't, however, so happy with its AF focusing ability. It hunted like the old Nikon AF stuff I shot back in the day with D-series lenses. It wasn't quite the same but it hunted. In daylight it seemed fine but I wanted more than fine. I compared – at the time – everything AF to the way my Canons performed. Now, since I'm shooting Nikon digital, I compare everything to that. And that's pretty spectacular. Interestingly I was having "issues" with my digital rangefinder, the venerable yet outdated M9. There was a time when the M9 was my ambient light body as an accoutrement to the Canons I was using. For some reason the SD cards would lock up. I'd get that annoying red "writing light" more than I cared to see it. Anyone that knows me knows it wasn't because I was reaching the end of the buffer either. It's one thing to happen when you're shooting for yourself but I also shot that camera system for clients, too. If it weren't for clients, I wouldn't be able to make as many personal photographs. Each is important yet when someone's paying you to shoot your equipment must work 100% of the time.
With the M9 that wasn't exactly the case. I'm not an M9 hater. I'm not a Leica hater. I just think they've done boneheaded marketing moves but I still like the company. I mean … I was one of the original beta-testers of the M9 when it was the P864. I know I've made almost as many frames with that camera system as anyone on the planet. That folder has in excess of 100,000 photos in it. Personal street, stuff I shot at the request of engineers on the original design … and work stuff. The M9's that went through my hands saw everything from street photos all over the world to Metalica to The Prince and Princess' visit to California last year. Speaking of which I was overjoyed that the M9 worked flawlessly on that assignment……
See on Scoop.it – Fuji X-Pro1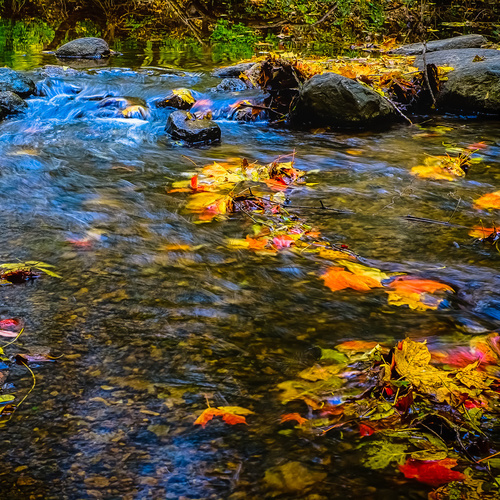 Well the new Fuji firmware updates have been installed and we are a click-in away. Some areas of the USA have just some beautiful areas to capture the Fall colors. Central Indiana is not one of them! Especially this year we have had the drought and extreme heat. So when the colors started to arrive I was not sure what we would have. Well we had about 4 days of golden and brown color. Fortunately we had perfect weather to go view the beauty. Recently I have had two things slow me down. One is back problems and the other is a camera that demands my time. Anyone know which camera that is? I just can not move around as much anymore, which means I do get more blurry images. So I started using a Benro travel tripod for most everything I shoot with the X-Pro1. Including my portrait sessions. For the price the tripod can't be beat. Its aluminum. I just can not see an advantage to carbon for the price. So again, I am shooting all these images in Vivid film JPEG. Looking at the images below I have been shooting exposure bracketing and post processing in NIK software suite of HDR and Color Efex Pro for final output. I do live in Lightroom and NIK software. However one of the companies that has recently peaked my interest is On One Software with their new 7 suite. I may have to give that a try once it arrives at the end of this month. Another item I am interested in is the Samyang 8mm wide angle. For the price the web reviews sound very promising. So maybe you will see my review of these coming products in my X-Pro1 imaging. Now on to the images.

See on atokarzphoto.zenfolio.com
See on Scoop.it – Fuji X-Pro1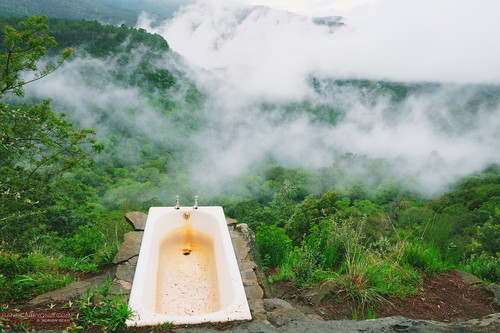 Supposed named after one of the three peaks overlooking the village, that when viewed from a certain angle, resembled a Hog's Back, or from a certain Captain Hogg, commander of nearby Fort Michel near TorDoone. In any case, apart from a morning hike to the Madonna and Child Falls through the stunning ancient forest littered with moss covered boulders and ferns, it pretty much rained the whole time we were there. Visibility was barely ten metres at times, as the mountain village of Hogsback was shrouded in cloud. Whilst the novelty of running around 'breathing in cloud' entertained us for a bit, the damp and the grey soon got old and we spent the time curled up beside the fire watching the resident pooch entertain himself with a soggy pine cone. It wasn't until a 1000 km drive and 48 hours later in Clarens that we finally outrun the rain clouds, to be greeted for the first time in days by glorious sunshine and blue skies….

See on handcarryonly.com
See on Scoop.it – Fuji X-Pro1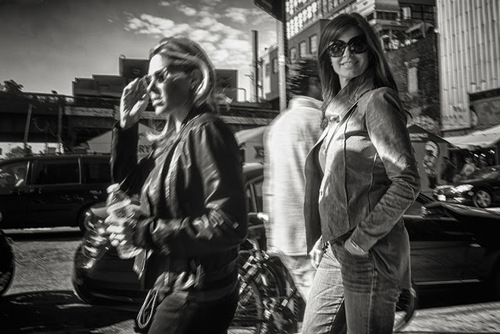 I always enjoyed the New York Halloween parade on Sixth Avenue in Greenwich Village. I made a resolution this year to go again and photograph the creative costumery. Even though the XP1 is wonderful in low light, at ISO 6400 there won't be enough light to get great shots, so I sprung for the Fuji EF20 flash. It's a neat little package, not a very high guide number – I think 20 at ISO 100 – but it will be fine for my close up shooting style. Flash photography doesn't come naturally or intuitively to me. I really have to think about everything I'm doing, and it requires special settings on the camera. I've played with the flash around my house, but there's nothing like a live field test, so I took the camera and flash out on the streets of New York with me this afternoon. The sun was bright and the sky a brilliant blue, which gave me an excellent opportunity to do some fill-flash shooting. I walked around the Chelsea/Meatpacking district of Manhattan – near the lower end of the Highline on Tenth Avenue. I sat on a wood bench under an overhang, and as people walked by I tried to get a flash shot of them in the shadows with the bright sun in the background. I was moderately successful, as I said – flash photography doesn't come naturally to me. I had a conversation with this gentleman who introduced himself to me as an attorney, not a photographer – even though he was carrying a Nikon DSLR and was out for the day to shoot. He took a photo of me, and reciprocated by being very patient while I tried several different settings for the flash. The shot was with the 35mm lens set at f8. The only post processing was in Lightroom to crop a little, fix the white and black clipping, and adjust the clarity ever so slightly. The flash was off camera, tethered with a dedicated sync cable. I like being able to make the light come in a bit from the side, rather than directly forward just above the lens. My only problem with that is that I have to always hold the flash in my left hand, and I haven't yet figured out how to make the light come in from the right. In any case, I think the flash and camera did an admirable job in balancing the light between the very bright blue sky and the details on his face. The sync speed of the XP1 is 1/160th second, which I think is a little slow, so sometimes moving things got a little blurred. I'm sure part of that had to do with my lack of experience using the combo, but that's what practice is for. The spot I chose to sit in was a constant parade of very interesting people, lots of very pretty and stylishly dressed women. A few actually gave me a present of a beautiful smile. Converting flash photos to b/w is a bit more complicated than my usual processing. It's going to take some investigation.

See on genelowinger.blogspot.fr
Dull frame lines make it almost impossible to use the OVF outdoors during the day with mount adapters But I found a way to change this. I apologize if I'm the last one to figure this out but here is a little tutorial on how you can trick the camera to brighten them if you didn't already know how. This isn't written in the manual as far as I know.
See on Youtube
See on Scoop.it – Fuji X-Pro1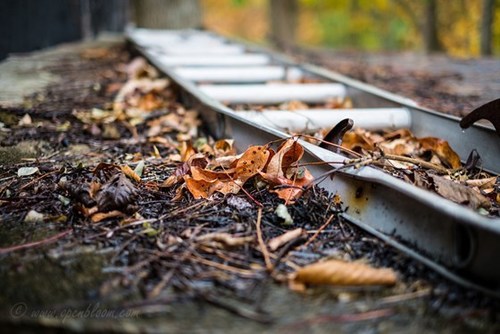 Here's a few samples from my new Fuji X-Pro1
These are more of less point and shoot snapshots. I'm still learning the camera (menus, buttons, how shallow the DOF is at various apertures, etc). Shot with the 35mm f/1.4. RAW, not JPG. I've heard about the less than perfect Adobe raw conversions for Fuji's x-trans sensor and for now, I think I'll keep using raw because adjusting white balance and so on is much easier. I will experiment with JPG though because of the wonderful Fuji film simulations like Velvia and others.
Jon Meiers Fine Art WebSite:
http://jon-meier.artistwebsites.com/

See on forums.dpreview.com