Fuji X-Pro1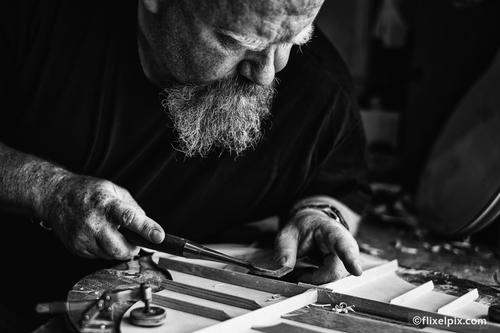 Learning to play guitar is road travelled by many but mastered by only a select few. It is an enduring journey where an obsession with the fine detail is the only route to success. Like mastering playing the guitar the actual construction of an acoustic guitar is an art form in its own right. Unlike playing the instrument few learn how to make a guitar and fewer still master the craft. Avalon Guitars in Newtownards is home to some of the finest guitar luthiers in the world, this bold statement isn't mine but the endorsement of a number of the world's best guitar players. I have been visiting the Avalon guitar factory for over twenty years and the same faces remain, masters of the fine detail they are the unseen artists behind many of the best guitarists and singer songwriters…..
Camera wise I started jumping between the X-Pro1 with 35mm lens and the X-E1 equipped with the 60mm macro. I was shooting wide open (f/1.4 and f/2.4 respectively) in an attempt to create focal points to each image. I was shooting RAW and converting each image to mono to draw out the detail of the woodgrain.
See more black & white pictures on www.flixelpix.com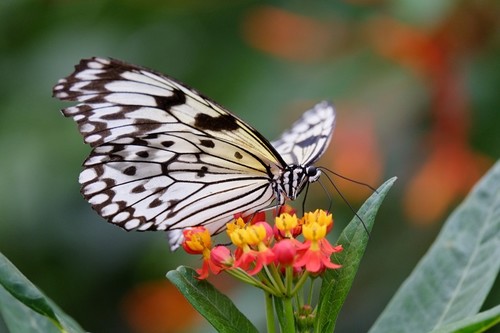 The Fujinon XF 55-200mm F3.5-4.8 R LM OIS is the first telephoto zoom for Fujifilm's X system cameras, and offers an 83-300mm equivalent angle of view. It has built-in optical image stabilization with 4.5 stops claimed benefit, and uses linear stepper motors for silent autofocus. The lens features an (unmarked) aperture control ring, and offers high quality all-metal barrel construction. We're working on expanding our previously-published content on this lens, but for now, click the links below to view our gallery of real-world samples taken in a range of different environments……
See more pictures on www.dpreview.com

---
Fujifilm Fujinon XF55-200mm F3.5-4.8
Do you love my work and want to support me? If you're planning on buying camera gear, you can check out above-noted links. Prices remain the same for you, but a small percentage of your purchase value is valued back to me. Thank you!
---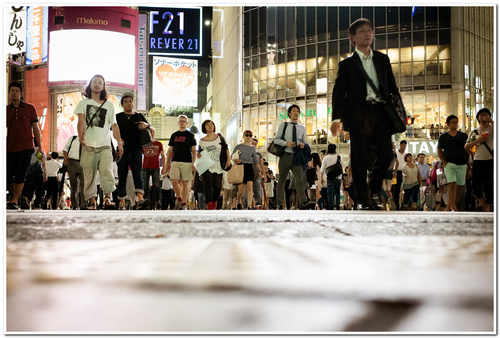 Yesterday I had the pleasure of using the XF23mm F1.4 lens for a day.
I've had a pretty eventful week.  Last Saturday I photographed a wedding in Rome, then I was privileged to be invited out to Tokyo by Fujifilm for some R&D meetings, presentations and the chance to shoot with the XF23mm F1.4 for the first time. I'm going to blog more about the trip itself and my time with the very good people at Fuji next week.  In the meantime, here are some images I shot with the XF23mm F1.4 yesterday whilst in Tokyo. The images aren't in a particular order, but they end with a snapshot of my kids running towards me when I got home….. (they were interested in the presents I'd bought them I think). In due course, I'll do a more concise overview of the XF23mm F1.4 itself but my opinion is not going to be anything other than – this is a FANTASTIC lens and a great addition to the X-Series mount lenses that Fuji have created. For me, 35mm is my perfect focal length and the 23mm lens on the X-Pro1, X-E1 or X-M1 works out at exactly 35mm.  I love the extra stop of light available over the equivalent focal length in the X100S.  The lowlight performance of this lens is smashing.  Absolutely smashing. The bokeh, especially in low light is just beautiful and the feel of the lens is great.  Combined with the focus peaking on the X-Pro1 and X-M1 I think this a great lens for street shooting and I'll definitely be using  it extensively for my wedding photography work. The images in this collection were shot on a combination of the X-Pro1 and the X-M1. I have to say Tokyo is one of the most amazing places I've visited.  The people, especially, are genuinely so kind and hospitable.  It's a place I hope to visit and explore further in the future. I only had a day, so a lot of these images are snapshots to a certain extent but I did try and get a range of shots to demonstrate the lens including verticals and macro close up images…..
See more pictures on www.kevinmullinsphotography.co.uk

---
Fujifilm Fujinon XF 23mm F1.4
Do you love my work and want to support me? If you're planning on buying camera gear, you can check out above-noted links. Prices remain the same for you, but a small percentage of your purchase value is valued back to me. Thank you!
---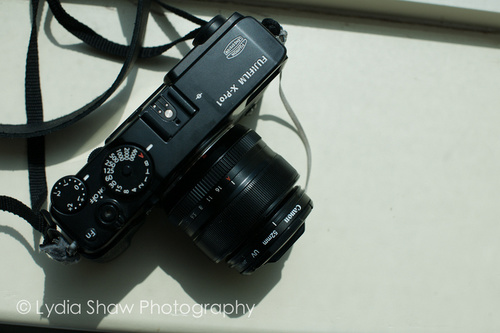 A little bit of Fuji X-Pro 1 love…despite some of its shortcomings…
This post is a long time coming! I've been promising to write down my thoughts on this camera, and had initially planned to provide critique during my 6 week trip to Vietnam, but I was having a hard enough time keeping up-to-date with my travel posts, so opted to leave my overall camera comments to the end. So…here it is :) There are plenty of technical posts on the web if you're interested in the specifics, and I've added some links at the end for you. I'm going to be giving you my thoughts based on how this camera actually performed for me, and what I do and don't like about it. I bought the body and the 35mm 1.4 lens, and at this time this is the only lens I own. I don't have a flash. You get one battery as standard, and I highly recommend buying a second battery straight away as the live displays chew through the power pretty quickly. The lens come with a lens hood, which I actually haven't used to date. I also purchased the leather case as I knew I needed extra weather protection for the camera in Vietnam (rain!)…..

My Verdict
A great camera for travelling with when you need a break from the SLR world, and are looking for a more compact solution. Travelling with only one lens was a little limiting at times, and another lens or two, or a zoom could be a good addition to the kit. Overall I'm thrilled with this camera. It looks great…it feels great…and it delivers amazing image quality. There's certainly a learning curve as it's not a SLR, but that's what's great about it. I'm definitely going to continue with pushing its boundaries to see how far it can go, although I'm not sure if I can go SLR-free as I still very much need quick focus and fast setting adjustments for the work I do. Perhaps if I become a street photographer! I don't think you'd be disappointed if you owned this camera…..
See on www.lydiashawphotography.com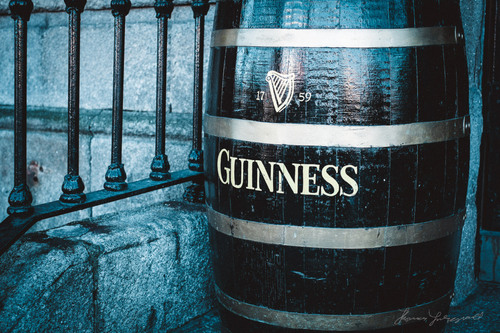 Up till now, when to comes to serious and accurate film simulation presets for Adobe's Lightroom and Camera Raw, for the longest time there has really only been one choice. That choice was Visual Supply company, commonly known as VSCO. Its range of film presets are superb, and accurately match a range of common print, and more recently, instant and slide film stocks. But now there is a new player in the film simulation market. It's a new product from an established name in the photo processing world. The company is Totally Rad, and they have been making actions and plug-ins for Photoshop for many years. Their new product is called "Replichrome" and it is the result of nearly three years worth of work. They carefully profiled cameras and film by shooting negative and scanning it, and then using that to create colour profiles for various digital cameras so that it matches the scanned negative. The result they argue, is an incredibly accurate simulation of traditional print film for digital photography. So what's it like in reality? I've been playing with it over the weekend and I have to say, it certainly seems accurate. It's been a while since I've shot film, and I can't definitively judge how close it is to actually shooting film. to do that I would have to actually go out and shoot the same scene on negative and digital and compare the processed results to the film. But it feels right. It looks like film, and as far as your audience is concerned, at the end of the day that's all that matters……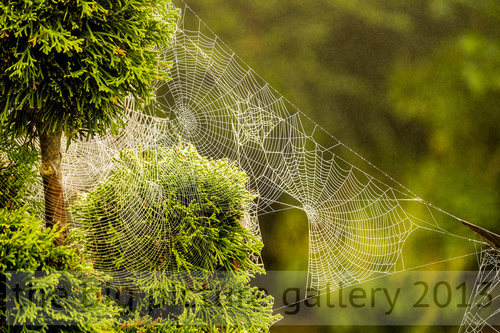 Woke up to find a blanket of fog covering the valley this morning, and a garden covered in dew laden cobwebs. The spiders are so busy I am always amazed to see just how much work goes into a cobweb. The faintest breath of wind and the webs sway, making focus difficult. I shot these pictures this morning using the Fuji 55-200 which offers me better control over background detail as well as precise subject framing. The sun was breaking through but the light was still nice and diffused, I like shooting cobwebs contre jour as you get a nice rimlight on the dew….
See more pictures on www.thebigpicturegallery.com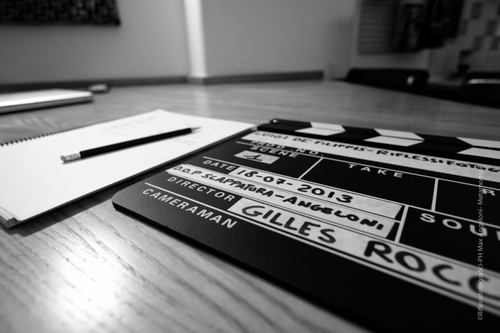 The shooting of the last film produced by Riflessifotografici in collaboration with Luigi De Filippis has just been completed. The work of director Gilles Rocca, together with the protagonist Miriam Galanti, was a good opportunity to test the new Zeiss Touit lenses coupled with the Fuji X-PRO1. The Zeiss optics will be subject of an in-depth review in October and published at the magazine "Reflex and Photography".  Afterwards riflessifotografici.com will publish a comparison between the Fujinon and the Zeiss Touit lenses…..
See more pictures on www.riflessifotografici.com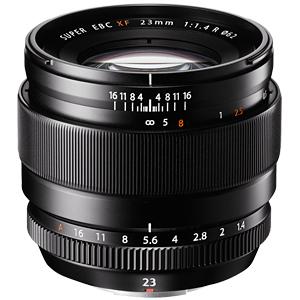 A premium wide-angle lens designed to maximize the performance of the Fujifilm X-Trans CMOS sensor for the highest picture quality
FUJIFILM Corporation (President: Shigehiro Nakajima) is proud to announce the launch of the FUJINON XF23mmF1.4 R lens for Fujifilm compact system cameras. FUJINON XF lenses represent the pinnacle of Fujifilm's optical design technology, with top quality all-glass construction which includes an aspherical lens element. Their fast maximum apertures increase versatility for low-light photography and create scenes with a beautiful bokeh effect, while Fujifilm's HT-EBC coating reduces reflections over a wider range of wavelengths, thereby controlling flare and ghosting. These advanced optical engineering techniques combine to deliver full-frame sensor resolution and noise level performance in the highly detailed APS-C sized X-Trans CMOS sensor in Fujifilm X-mount cameras. With a focal length equivalent to 35mm in the 35mm format, the FUJINON XF23mmF1.4 R is suitable for a wide range of applications including portraits and landscapes as well as more general photography. The fast maximum aperture of f/1.4 allows you to shoot hand-held in low light conditions, where zoom lenses would introduce camera shake, plus it creates beautiful bokeh for artistic images.
Dedicated lens design for use with Fujifilm X-Trans CMOS sensors
The new lens design provides enhanced resolving power with high contrast to draw the maximum performance out of the highly descriptive X-Trans CMOS sensor. The fast f/1.4 aperture allows the user to create images with beautiful bokeh and helps reduce blurring in low light conditions. Lens distortion has been reduced to the absolute minimum using only optical rather than digital correction, thereby delivering the highest possible picture quality. The rounded seven-blade diaphragm ensures smooth bokeh even when shooting portraits or product shots at a medium aperture to maintain reasonable depth-of-field. All lens elements are treated with Fujifilm's multilayer HT-EBC (High Transmittance Electron Beam Coating) which delivers enhanced durability and ensures an even spread of light across the sensor.
Ideal focal length for day to day shooting
The versatile focal length equivalent to 35mm in the 35mm format means you can enjoy both a wide-angle and telephoto approach by using your own feet to adjust the distance or angle with the subject matter.
Distance indicator suitable for quick shots
The FUJINON XF23mmF1.4 R features a camera-to-subject distance indicator and a depth-of-field scale on the barrel. Both are useful when manually pre-focusing to capture a fast moving subject, or minimize the shutter lag to capture a fleeting moment. The minimum working distance of around 28cm also makes this lens ideal for close-up shots.
High speed autofocus
The lens uses an internal focusing system for high speed autofocus. The focusing lens group consists of three cemented lens elements and one aspheric lens element to keep weight down while the built-in high-torque DC coreless motor delivers ultra-fast AF performance.
Compact size and premium design
The FUJINON XF23mmF1.4 R weighs 300g and measures just 63mm in length making it the most compact and lightweight lens of its class. Metal parts are used for the focus and aperture rings, which are designed to give just the right amount of torque and feel in use. The large front element gives the premium look of a fast lens, reminiscent of classic lenses from the past.
The FUJINON XF23mm F1.4 R will be available in October 2013 for $899.95.
See on www.fujifilm.com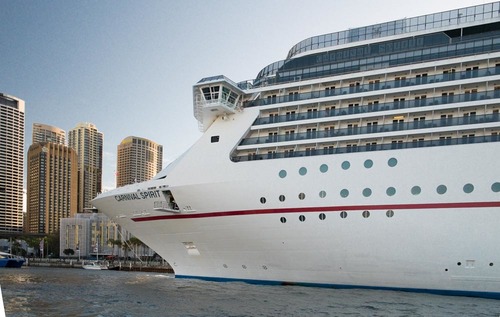 Is the Fuji X Pro1 the next Leica?  A recent trip to Australia with the camera and 18-55 lens left me very impressed, and makes me wonder.  It's the first time I have ever gotten consistently professional results from any camera this size that wasn't a Leica. At the same time, the X Pro1 delivered images under conditions where the Leica would not have worked at all, and it did so with far greater usability.  It makes me wonder what a rangefinder really is or should be. When it appeared the Leica was a revolutionary concept – a camera that could return quality images from a small indestructible package that would work anywhere, under any conditions. Leica became the Rolex of the camera world – a rugged professional tool that everyone wanted……
See on jerobison.blogspot.fr
Kathmandu is a strange mix of Hindu and Buddhist culture. With only a few days to explore my friend Jon and I are sticking around Kathmandu. Our hotel is right across the road from Boudhanath – one of the holiest Buddhist sites in Kathmandu, Nepal. It's also the most photographed spot in the country,  so how do you photograph it in a way completely different than (a) you've done before or (b) like no one else has done? For me, it was trying to look through the obvious and observe what was happening. One of the first things you notice are the masses of people circumnavigating the stupa. I wanted to capture that movement. In fact almost every image of Boudhanath this trip has been about movement. I think it is because there seem to be people everywhere.  I set up my tripod in one of the corners and shot with a slow shutter speed and used the Multiple Exposure feature of the X-Pro1 to show the crowds and the movement….
See on www.thedigitaltrekker.com