Fuji X-Pro1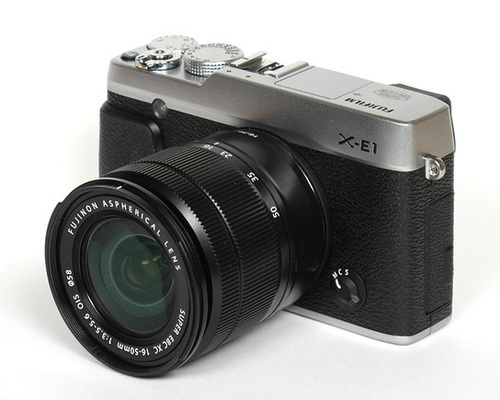 Verdict
The Fujinon XC 16-50mm f/3.5-5.6 OIS is a fairly good standard zoom lens but it doesn't really stand out due to a number of weaknesses. In terms of resolution, the quality is generally high in the image center and decent in the outer image field. The lens relies heavily on auto-correction with respect to its native distortion characteristic which is nothing short of extreme at 16mm. Since most users will never notice this, this is probably an acceptable compromise (albeit a lossy one). The original vignetting is rather heavy at large apertures but also corrected behind the scenes. Lateral CAs are an issue at 16mm at large aperture settings especially in the image corners. Technically there isn't really much to complain about the build quality but you have to live with an all-plastic construction. On the up side, this means a very low weight. Size-wise it is a comparatively big lens though. The AF is reasonably fast and near-silent. We are not yet sure what to think of Fuji's optical image stabilizer. While it surely gives some extra potential, we aren't overly convinced whether Fuji has already mastered all the associated complexities. The field images felt somewhat more consistent with deactivated IS – which reminds us of the other two OIS lenses that we handled so far. If we had to choose between the Fujinon XC 16-50mm f/3.5-5.6 OIS and it's in-house cousin, we would place our bets on the the XR 18-55mm f/2.8-4 OIS. Regarding the sum of its qualities, the XC 16-50mm f/3.5-5.6 OIS is just too expensive in comparison – at least when purchased separately. These extra 2mm at the wide end are an interesting value prop for landscape photographers though and when relying on the provided image auto-correction the results can be quite attractive.
Optical Quality: 2.5 / 5
Mechanical Quality: 2.5 / 5
Price / Performance: 2.5 / 5
See on www.photozone.de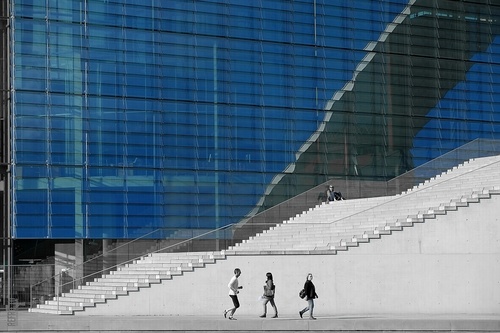 Berlin really is a fascination of it's own. I first fell in love with this city during a 5-day-stay back in 2010, when I visited microsoft's tech ed conference. sadly I had little time during daylight to explore this city, so I promised myself to return soon. during our ski holidays in 2011 we got to know a couple from berlin and stayed in contact since then, which opened up the window for a 3 day visit of my wife after easter in the year after – an opportunity I missed due to a scheduling conflict :( so we had to come back this year in early summer and enjoyed rain and sun both together. returning to already known places (alex, main station, government district, ..) went along with exploring new sites (tempelhof airfield, pergamon museum, kreuzberg-district, "oberbaum"-bridge, boat trip on the river spree, berlin wall)…….
See on www.refro.at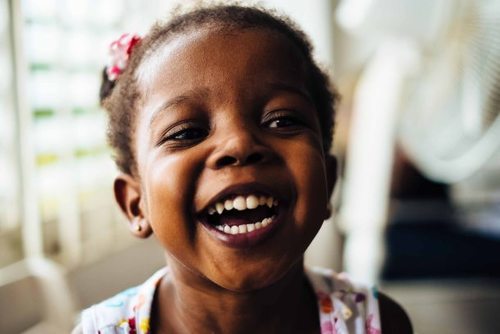 I just recently came back from my first overseas assignment since moving to Miami (not counting Lebanon). Our patch extends across the southern US into the Caribbean, so I expect this first trip to be the first of many. We started off in the Dominican Republic for a few days to begin telling the story of how desperate people are to leave the island. In the last year there has been a huge spike in the number of migrants from Haiti and Dominican Republic risking their lives to reach Puerto Rico. Many of them pay thousands of dollars to take off from the northern coast. The sleepy fishing town of Nagua has earned itself a reputation as a launching point for smugglers. Yolas. That's what they call the flimsy vessels that transport desperate migrants to Puerto Rico through the treacherous waters of the Mona Passage. They're usually a bit bigger than the ones pictured here, but not often by much. The journey can take anywhere between 10 hours and three days……
See on blog.karimhaddad.com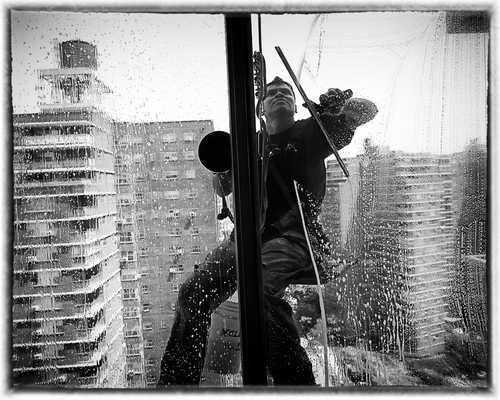 The Fujifilm Xpro 1 is a superb camera and many photographers are singing its praise while making great images from this unique and high quality digital rangefinder. There are a few pieces of gear that can really enhance the Xpro1 and this post is dedicated them. After using the camera for a year and a half and having a load of friends also indulge in the Xpro1 I built this list with authority. Some of it can apply to the XE1 and XE2 and some can't, I'll let you know so all Fujifilm X system shooters can benefit from these suggestions. So here we go, the 9 essentials…..
See on suspectphotography.com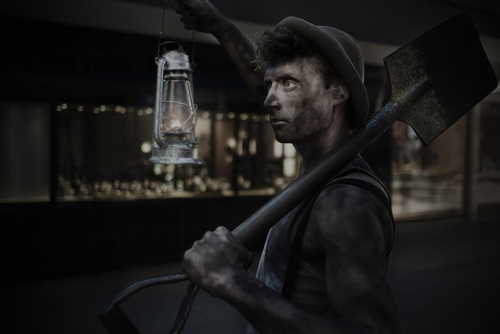 Thanks to the friendly team at FujiFilm New Zealand I was lucky to spend the weekend with the new Fujinon 23mm F1.4 lens, which will hit shelves Monday morning, the same day my grace period expires and my copy gets recalled. The 35mm equivalent focal length of the new 23mm lens has been a favourite in the street photography realm for many years and is a must have prime for many, evident by the versatile and incredibly popular X100 and X100s cameras with the same fixed focal length. Up until now my favorite focal length from the Fuji camp has been the 35mm (52.5mm equivalent), it has been solely responsible for 90% of the street portraiture I have been pursuing. But it does have one downside: I feel the standard field of view (50mm) is not very good at sucking in and including the entire scene. Longer focal lengths compress and minimise the background reducing spacial awareness, which often add to the overall story. Ideal for creating clean and isolated portraits but lacking scale and placement can reduce the overall visual impact. This is where the new lens comes into play, filling the gap perfectly and becoming a formidable artistic weapon in the ever growing FujiFilm line up…….
See more pictures on www.bokeh-monster.com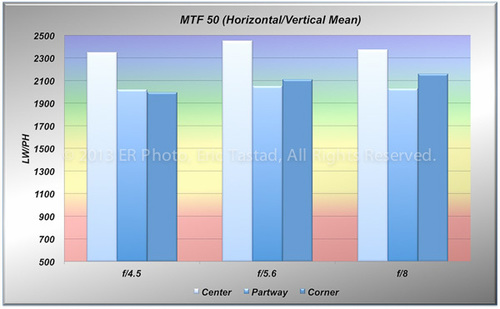 Fuji has been releasing been on a roll with lenses, but how does their cheapest lens on their cheapest camera perform? My first impression of this lens was that it looked nice, but was cheaply made. The barrel is all plastic, including the mount. The zoom mechanism is a little tight turning and the lens extends way out. However, there is an included hood, and the kit actually came with a body cap and rear lens cap (cheap push on type), which is better than most inexpensive kits today. The zoom range is an impressive 16-50mm, where the slightly wider view is a nice improvement over most kit lenses. The plastic makes the kit lens very light weight, weighing in at only 195g it uses a pretty advanced lens design with 3 aspheric elements, 1 low dispersion element, with 12 total elements in 10 groups. It has an average for class magnification of 0.15 at a minimum focus distance of 0.3 m. It uses 7 rounded blades for the aperture. Considering the price of X-A1 camera with this kit lens, how good could the lens possibly be? Lets find out……
See on erphotoreview.com
Given that the official Fuji hood for the 23mm is rather on the large (and conspicuous) side! I've been looking at replacing it with a more low-key lens hood – more in keeping with the retro styling of the camera. I've been testing a metal 62mm screw-fit hood today. This looks far more in keeping with the original design aesthetic, and simply screws in to the 62mm thread that the lens has available for filters/hoods etc. I've matched the hood depth to the hood depth of the shallowest section of the Fuji hood – so as to avoid any vignetting. Very happy with the results so far – no only does it look better (IMHO) but the IQ hasn't suffered in tests to date, and there's been zero vignetting……
See on www.dpreview.com
You may have seen in a previous post I had a chance to play with a pre-release Fuji 23mm 1.4 lens and I sheared my initial impressions there. Today I got my hands on the first sample of this lens to ship here in New Zealand. Rather then load you up the post with lots of internet sized jpegs Ive got a couple of RAWs here so you can make up your own mind on the lens. They are nothing artistic but I tried to get objects across the frame in the stopped down sample. The results I obtained from this sample basically mirrored what I had seen in the early sample we received. Wide open I have found not to be as great as other glowing reviews Ive read on this aspect. Maybe Ive just spent too much time with the Sony RX1 shooting wide open but I find the Fuji a bit mushy wide open. Bokeh looks pretty good though. Here is a RAW sample that you can download and try for yourself…….
See on blog.proimagenz.com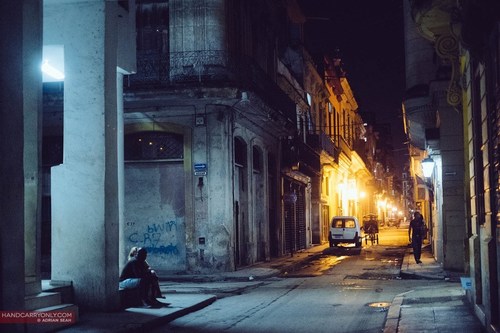 When the light fades in Havana and the mercury drops a notch, Havana takes on a distinctly different character. The streets, normally so full of people and scorching hot, are now largely empty. The flicker from the television sets in the houses cast a bluish glow on the threadbare curtains on the windows, like a strange deep sea jellyfish. Some streets remain brightly lit, whilst yet many others are now cast into shadow, with dim streetlights spaced well apart. The potholes and puddles in the streets have now disappeared into the darkness, until you inadvertently step into one. The chatter from houses either side of the streets tell of families gathered round dinner tables, television sets and domino games. Brief bouts of laughter punctuate the otherwise still night. The fragrant smell of cigar smoke can also be smelt coming from the windows and balconies of the houses. In the darkness, I still hear bicitaxi (bicycle taxis) riders touting their services, always promising a 'special price'. Although dark and run down, the streets do not have a threatening air about them, more like someone turned off the lights on Daytime Havana and the volume down to a whisper. Like an unruly child asleep. I love the shadows cast by the disparate light sources at night in the streets of Havana. The already heavily textured walls and buildings of the city take on a new layer of mystery and suspense. Characters casting long shadows on the uneven ground dart and disappear around corners into the pools of darkness, adding to the drama of the scene. In each city that I visit, I make it a point to experience both the daytime atmosphere as well as the 'night life' and Havana has certainly not disappointed with her offerings…..
See more pictures on handcarryonly.com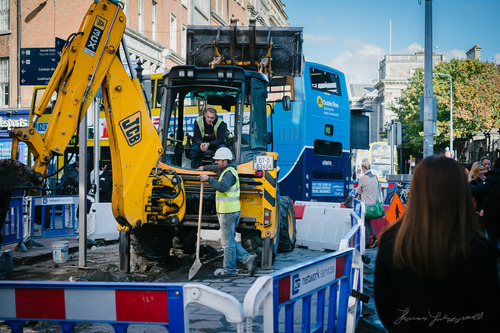 If you're an owner of one of Fuji's X-Trans cameras and you use Lightroom, you are either perfectly happy with the way the software handles the raw files or mildly frustrated at the way the Lightroom doesn't seem to quite achieve the full potential of the X-Trans sensor. Unfortunately this has become a charged issue for some people, which is unfortunate, because I think that has prevented this issue form being properly resolved. I'm not trying to be controversial here, I'm just trying to help people. So if you don't have an issue, then great, you can stop reading now! On the other hand, if you are a bit frustrated then I share your pain, and hopefully this will help. There's something odd about how Lightroom processes X-Trans files. Despite a previous fix for the issue of smearing it still exists, and while it is not too bad at default settings, the files are a little soft, and the patterning becomes very apparent when you sharpen the files. There is also some weird thing going on where high contrast edges have a halo around them almost like it was embossed. I think this is what is causing the weird pattern like smearing when you turn up the sharpening. The other odd thing that I've found is that if you turn the sharpening off in Lightroom all together, the images look much softer than they do in other software when you do the same thing and turn sharpening off. It's not just an over all Lightroom thing either though, as raw files from other manufacturers don't show as big a difference when sharpening is disabled…..