Fuji X-Pro1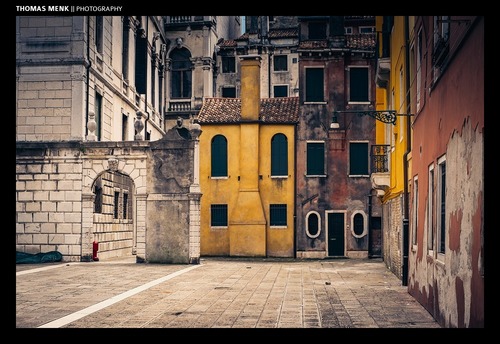 Fuji X-Pro1 samples with 35mm and 18-55mm.
See more pictures on www.tomen.de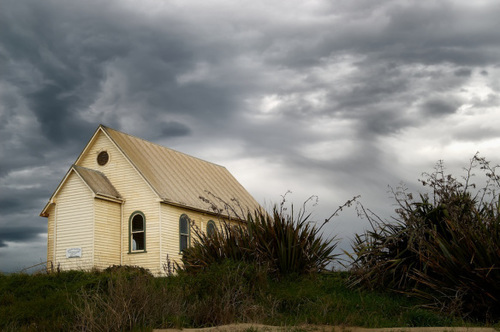 I see some people are lamenting what they see as the X-Trans sensor's lack of pixels and / or non full frame-ness ("I'm not getting one till they're full frame – harumph!" etc.). Not quite the same thing, but with DP Review's very recent X100s review, there's all that "These files suck" stuff going on in the comments too.* Hmm…
There's no denying it. In terms of actual photographic activity, as in, producing something you can hold in your hands or hang on a wall, pixel count is the single most important thing in digital photography.** Without enough pixels, you simply can't make a good print. End of story. How many pixels are enough? Well, it depends on how large you want to print, expected viewing distances, etc. The question here is, for typical uses, do the X-Trans sensors have large enough pixel counts? ….
I thought I'd add a another post with a few more shots from my Cuba trip including some from Varadero and Vinales. I'll start with a few more from Havana…
See more pictures on thepictorial.com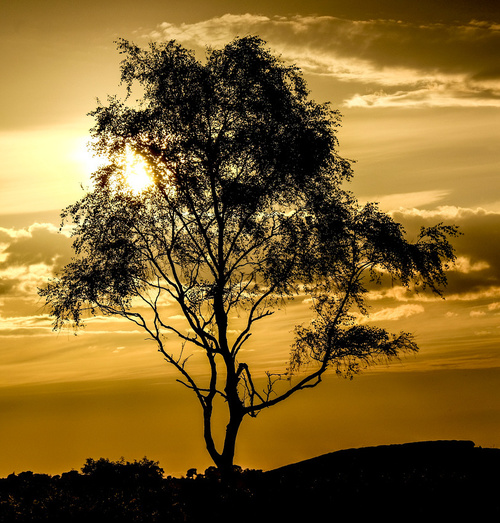 Having been busy over the last couple of weeks, with the gallery, rock climbing, and a small operation. It was nice to get out into the field to shot some images. It also coincided with new firmaware update v3, so I was keen to try it out in proper coditions. Turned out to be a cracking summer evening, a rarity these days in England, but the last couple of weeks have reminded me of how our summers used to be. So first thoughts on the firmware improvements, lenses seem to focus a tiny bit quicker the 14mm locks itself onto any point you choose without hesitation. So I shot all these frames in MF wchich activates the focus peaking. I don't have any issues with the chocie of focus peaking colour, even shooting into bright sunlight I could still see the highlighted details quite clearly. One area I have always had trouble with focus is sky as there is usually no contrast point handy. Nailed every time with the new update, clearly see the edges highlighted in the high clouds. Overall I am deeply impressed by Fuji commitment to improving this remarkable little camera. Although I have heard v3 is being updated as the video function on the camera has a problem since the introduction of the new firmware. I don't shoot video so no problem for me. Anyway some images from the other night….
See on www.thebigpicturegallery.com
…
Die Fertigungsqualität der Voigtländer sind traditionell ganz hervorragend! Das Nokton fühlt sich beim ersten anfassen sehr schön und wertig an. Der Fokus läuft satt und weich und die Blende hat sehr angenehm einrastende satte klicks. Bei der Blende handelt es sich um halbe Blendenstufensprünge, ausser von f1.5 nach 2.0. Das Nokton soll Optisch dem alten 50er entsprechen. Vergleiche habe ich hier leider nicht, weil ich das alte Nokton 50mm nicht habe. Voigtländer hat an der Haptik/Äußerem, dem Objektivbajonett (jetzt Leica M) und an der Naheinstellgrenze (0,7m) Veränderungen vorgenommen. Haptisch ist das Voigtländer wirklich ein Traum. Es macht viel Spass die Optik zu benutzen. Der Fokusring ist wunderbar zu bedienen, nicht zu hart und nicht zu weich. Mit einer 90° Drehung hat man den Fokusbereich von 0,7m bis ∞ durch. Die Blende hat saubere deutliche Einraster bei vollen und halben Blendenstufen (ausser von 1.5 zu 2.0). Optisch ist zu sagen, dass bei Blende 1.5 es schon schwer ist zu fokussieren aber die Lupenfunktion der x-pro hilft hier sehr gut. Mit der FW 3.0 hat ja die x-pro nun auch das Fokuspeaking. Ich gebe zu das ich damit nicht so gut klar komme und das fokussieren über die Lupe bevorzuge. Ich weiß aber von anderen Benutzern die das Focuspeaking als eine gute und hilfreiche Ergänzung sehen….
See on www.qimago.de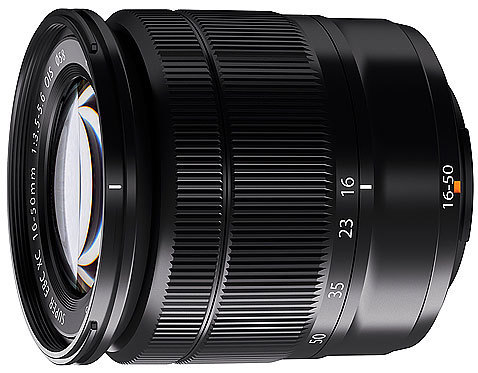 Neben seiner Premium-Linie "XF" (Eselsbrücke: "finest") hat Fujifilm kürzlich auch eine preiswertere Objektivlinie "XC" (Eselsbrücke: "compact") vorgestellt. Während zum Beispiel das XF 2,8-4/18-55 mm R LM OIS 599 Euro kostet, werden für das XC 3,5-5,6/16-50 mm OIS "nur" 399 Euro verlangt – im Kit mit der X-M1 gibt's die XC-Variante gar für nur 120 Euro Aufpreis (jeweils UVP). Möglich wurde das – neben der geringeren Lichtstärke – durch Verzicht auf Metall und Konstruktionsaufwand: Fassung und Bajonett sind aus Kunststoff und statt je zweier erledigt nun je nur eine Linse im Objektiv die automatische Scharfstellung und Bildstabilisierung, und einen Blendenring gibt es auch nicht (die Blendeneinstellung übernimmt ggfs. ein Funktionsrad der Kamera).
Wobei laut Fujifilm auch die XC-Variante besser sein soll als vergleichbare Preiswert-Kit-Objektive anderer Hersteller. Der Autofokus soll dank Schrittmotors und der geringeren bewegten Massen besonders schnell und leise sein. Wobei mir in der Praxis keine signifikanten Unterschiede zwischen beiden Varianten aufgefallen sind. Ich habe aber weder gefilmt noch Sportaufnahmen gemacht.
Fujifilm hat die Kunststoffverarbeitung offensichtlich gut im Griff. Auch im direkten Vergleich bzw. beim Objektivwechsel von XC zu XF und vice versa löst das XC 3,5-5,6/16-50 mm OIS keinen "Plastikschock" aus. XF ist schwerer, und hat einen Blendenring, aber bei Ansetzen und Bedienung des XC kommt keine Plastik-Wackeligkeit auf. Ich empfand das so: das XC setzt man an, und denkt sich nichts dabei (auch nichts Negatives), beim XF freut man sich über die Solidität und das Gewicht, mit dem es in der Hand liegt, und über den satt laufenden Blendenring…..
See on www.photoscala.de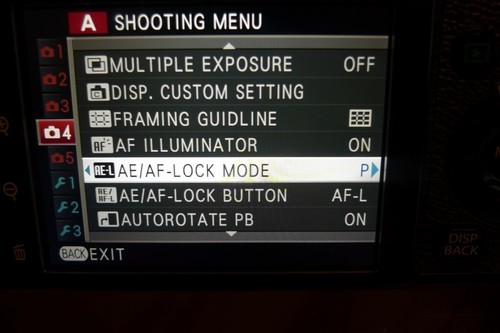 What is back button focus and why should you care?
I switched to using the back button (AE-L AF-L) to focus my camera a few months ago and can honestly say i could never go back to the traditional way of auto focusing using your shutter button. It will take a little getting used to at first, but if you stick with it, i can promise you will feel the same way i do. So what is it exactly? In the traditional way of auto focusing your camera, you would half press the shutter, which engages the auto focus system, get the camera to lock focus, and then take the picture by pressing the shutter button all the way down. Ok i am not undermining your intelligence by stating the obvious here, but i wanted to set a baseline for our discussion. With back button focus, you essentially disassociate the function of auto focusing your camera from the function of taking the actual image. You use two buttons instead of one which on the surface may seem quite odd and less efficient but works wonders once you get used to it. Things look even peachier (yes i said peachier) with the X-Pro-1 because the genius minds over at Fuji, know their ergonomics, and placed the buttons in a fantastic place. We will get to that in a minute, first lets continue exploring the idea of back button focus. Here is why you should care about this, and possibly give it a try….
See on paulsamolukphotography.com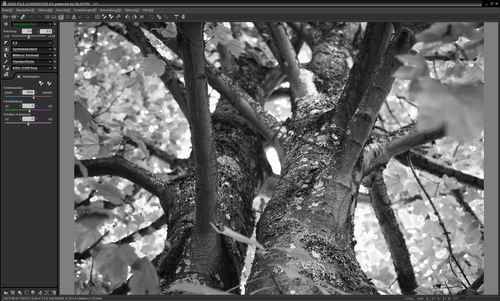 The firmware update Ver.3.2.17.0 incorporates the following issues:
Image quality is improved for models in which "X-Trans CMOS sensor" or "X-Trans CMOS Ⅱ sensor" is incorporated.
Applicable models for the raw file converter are added as follows

FUJIFILM X-M1 / X100S / X20
FinePix F900EXR / HS50EXR / SL1000
See on www.fujifilm.com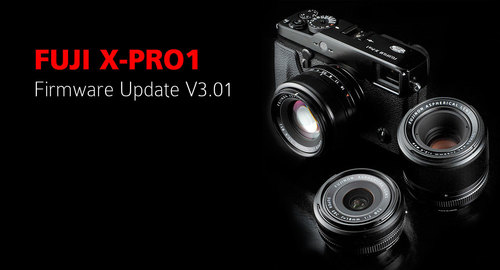 Thank you very much for using FUJIFILM X-Pro1. The phenomenon that a movie could not be recorded properly in some cases has found in the firmware version 3.00. We deeply apologize for your inconvenience which this may cause. Please upgrade your camera with firmware version 3.01 before you use it.
See on www.fujifilm.com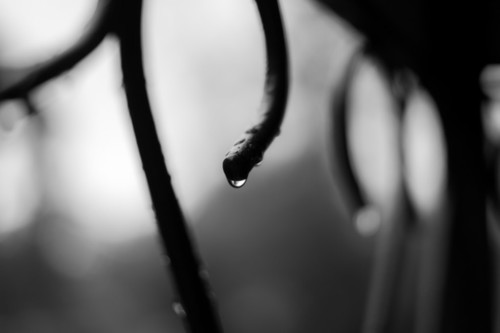 As great as the X-Pro1 is in colour, i think it is even better as a black and white camera. It is the first digital camera i've had that makes me visualize the final image in monochrome before i even take the shot. It adds another creative dimension to my photography which i never really explored in the past. Do you use a lot of B&W with your Fuji X camera system? What are your thoughts on the Leica Monochrom system, would you ever consider getting a black and white only camera?

See more pictures on paulsamolukphotography.com