Fuji X-Pro1
I grew up surrounded by the flatness that is the prairies, which although beautiful in their own right, ever since we moved to a city just outside of the Rocky's I've been pining to see the view from atop a mountain. Yesterday my buddy Jeremy and I set out to finally conquer that need and hike up to the summit of Mt. Yamnuska. With my backpack filled with snacks and water, and my beloved X-Pro1 clipped to my chest strap, we set off on our 4.5hr hike. And that was the last photo that my X-Pro1 would take on this trip. Why? Because it took a dive off a cliff. Yep, I realized that from this point on we would be doing a lot of scrambling over rock areas and decided that the X-Pro1 dangling off my chest strap wasn't going to be a good idea. At that point I un-clipped my chest strap, and well, the camera slipped right through my fingers and landed on a pile of scree right by the cliff edge. For those of you who don't know what scree is, it's a whole bunch of small loose rock, a.k.a. slippery and dangerous. So, rather than risk my life to save a camera, I just sat there with what I am sure was a ridiculous look on my face as I watched it slowly start to slide off the side of the mountain. It then fell through the air and bounced off a huge boulder, then continued it's plunge onto another ledge. Jeremy, being that sweet fella that he is (and much more experienced scrambler) offered to go down and retrieve my beloved camera for me…..
See on nathanelson.com
The Fujifilm XF 55-200mm f/3.5~4.8 R LM OIS is a decent performer.  It is sharp, the OIS is effective and it balances nicely on an X-Pro1 body (but not so much on the X-E1).  For stationary subjects, AF is good (but not great), and given the current state of continuous AF on the X-Pro1 and X-E1, I won't be using it for any of my action work (wildlife and sports). I have been on the fence as to whether I would keep this lens – not because it is bad, in fact, it is quite good.  I initially purchased my X-Pro1 system because of the high quality, fast and small prime lenses – I am not a fan of variable aperture zoom lenses.  But for now, I will keep this lens as it is the only way to go beyond 60mm with the "X" system and still have auto focus – plus optically, it delivers the goods.So for now, I will be holding onto it.  For me, it is a compromise but if you don't mind variable aperture zooms, then you will probably like this lens a lot…..
See on roel.me

---
Fujifilm Fujinon XF55-200mm F3.5-4.8
Do you love my work and want to support me? If you're planning on buying camera gear, you can check out above-noted links. Prices remain the same for you, but a small percentage of your purchase value is valued back to me. Thank you!
---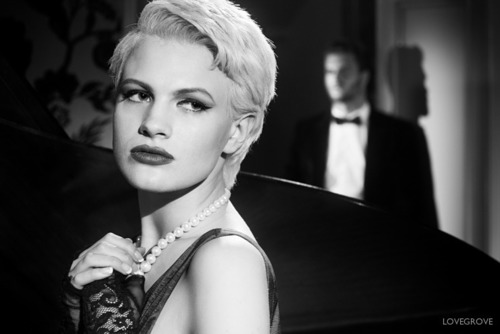 Here is the result of my summer project. My quest to revitalise the Hollywood look started exactly 5 years ago today back in 2008 with this very popular Prophotonut post. Now I'm glad to say that everyone is at it and the Hollywood look has finally been reborn. The look needs Fresnel lens lights for authenticity. But wow, what style! Five years ago LED Fresnel spotlights weren't even dreamed of. Now they have largely replaced the fairly recently developed HMI units from Lupolux and Hedler. LED is the future and it's here right now. Here are 40 of the many Hollywood portraits from my latest sets complete with their exif data, and lighting notes. Enjoy…
See more pictures on www.prophotonut.com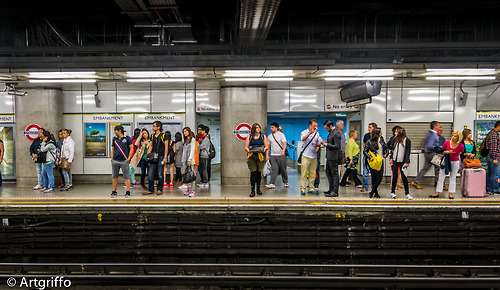 I've posted a number of images on my google+ and artgriffo.tumblr.com blog already. So here are a few recently taken on a photo walk about with my club pals. All images are taken with the Fuji X-E1 and 18-55mm/2.8-4 lens and to my eyes I cannot fault it. I set the camera mainly to 400 iso on aperture priority and set about looking for abstract and street photos. I was particularly pleased with the Monument tube station image (800iso) where the camera proved quite capable of getting the detail from the darker areas and at the same time handling the brighter lights of the station. All the images have been edited in LR4, where I have reduce the highlights and increase the shadow brightness. (a Serge Ramelli tip!) I have enhanced a little colour to taste as it was an overcast day, and with the architecture shot I have used a preset from Trey Ratcliff as a starter and then made some subtle changes to it. Overall I can't think of a single item of this camera that I would want changed. It focuses fast enough for me, its sharp, has a very easy menu to use. The lens is superb (18-55mm/2.8-4) and an absolute joy to use. This setup just makes me want to get out more and shoot ….
See on onecameraonelens.tumblr.com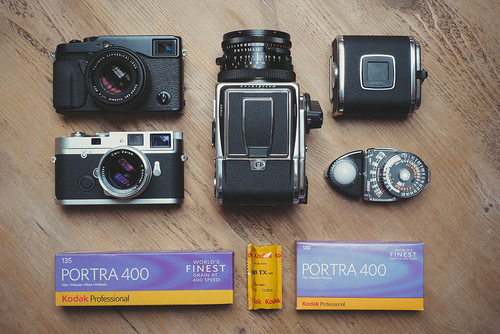 Vernon Trent
Amateurs worry about equipment, professionals worry about money, masters worry about light… I just make pictures.
When I first started getting into photography, I shot a Canon Rebel. I eagerly waited for the golden hour at the end of each day, spending my time exploring the Irish countryside shooting little details in nature that were drenched in yellow directional light. I couldn't get over how pretty and exciting everything seemed to me during that time of the day. I didn't worry about any of the above and was completely content with my photography. For the last time. After a few months, shooting during the golden hour alone didn't satisfy me anymore. I started spending hours on post-processing my images to give them a certain handwriting that, together with my shooting style, would help me achieve a more cohesive look. A little further down the road I changed systems and bought a Nikon full frame camera due to technical problems with my Canon. When I switched I didn't think about anything but addressing the auto focus issues I had…..
See on www.johnnypatience.com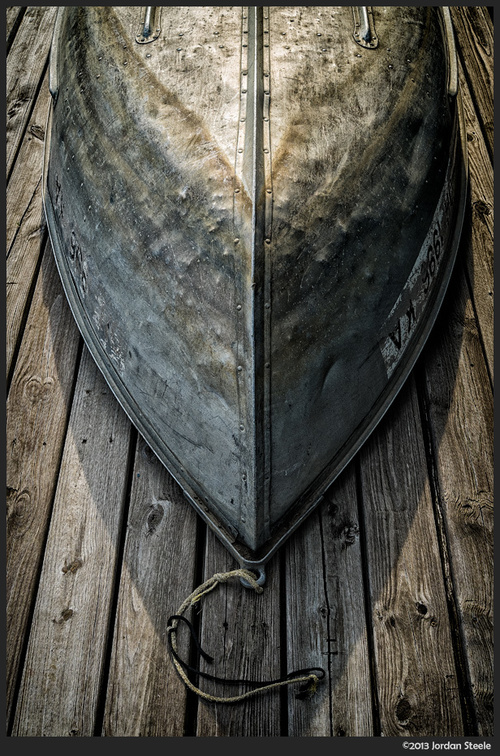 ….
Overall, the Fujinon XF 27mm f/2.8 is a pleasant lens to use and a great option when you want the smallest possible package for your Fuji X camera.  It pairs especially well with the tiny X-M1, creating a very portable package capable of very good image quality. The 27mm f/2.8 is sharp at most any aperture, and while the edges are a little softer than the center, they are plenty sharp enough for most any use.  This little pancake controls chromatic aberrations and fringing extremely well, and I feel that overall image quality is quite good, though bokeh is rather unremarkable. Ultimately, if you want a very small lens with very good image quality in a nice all-purpose focal length, the XF 27mm f/2.8 will fit the bill quite nicely.  I was left wanting for a few things, however.  For the $450 asking price, I would have much rather seen a faster aperture, as an f/2.8 prime lens isn't exactly a speed demon.  I would have much preferred this to be an f/2.0 or even f/2.4 lens given the price.  I also lament the loss of the aperture ring on the lens, though I somewhat understand its removal due to the limited space on the lens barrel.  I also ran into the lens' minimum focus distance fairly regularly. I think for most users, the 35mm f/1.4 is a more useful lens, given the two full stops faster aperture, better bokeh and aperture ring, but if you prefer a little wider view and need the smallest lens you can get for the Fuji X system, then the 27mm is your lens……
See on admiringlight.com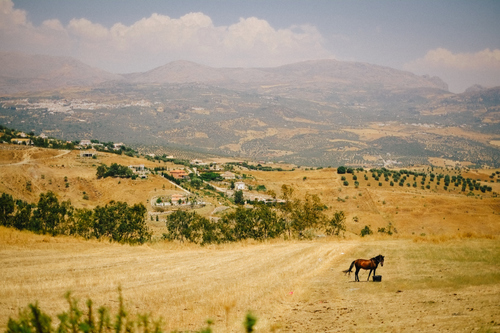 As I promised in my Streets of Andalusia post, I am posting some landscape shots today. This is NOT my photographic territory, so please bear with me on this one. What I did find, is that Even though I only had simple prime glass with set focal lenghts I found both the X-Pro1 and in particular the x100s quite good cameras for landscape photos. Again, around dusk, the X-Trans sensor with its High ISO capabilities does NOT disappoint. So there you have it. Some landscape shots taken mainly around the Lake Vinuela area…..
See more pictures on jonasraskphotography.com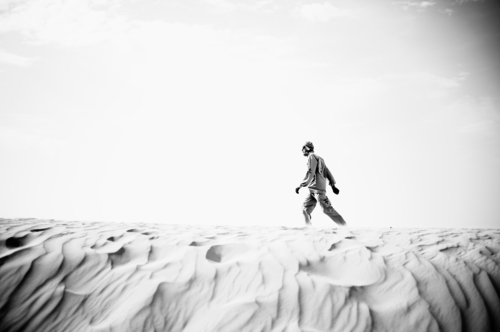 Fuji X-Pro1 black & white shots in Tunesia by Moritz Winkler
See more pictures on nighlines.tumblr.com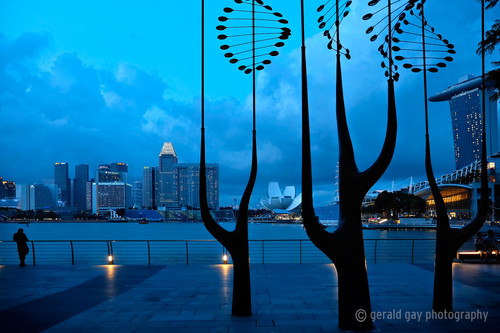 For a travel kit these 3 lenses plus the 18 and 35 (as an extended kit) makes this Fuji combo the ideal lightweight and versatile (20mm – 300mm FF equivalent) bag available. Looking back, if only all my trips had been with such a light bag (XP1 & XE1 bodies) the enjoyment and output might have been much greater….
See more pictures on 500px.com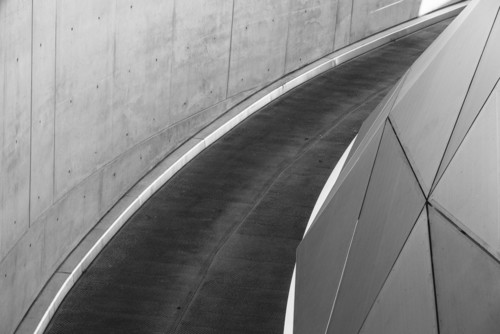 This time I will post in English. Please forgive me if the sentence construction I use sounds a bit rough or something. It´s because of the lack of routine in the last few years. If you want to shoot modern architecture in Munich, you have to go to the "BMW-Welt" (BMW-World). Located not far from the Olympic Park, you can take a beautiful walk through the park. By the way you can visit the Olympic Stadium, or the BMW-Museum. The BMW-World opened on October 17, 2007 and so far more than 10 million people visited the building. For me it was another opportunity to test one of my FUJINON lenses – the XF 18-55mmF2.8-4 R LM OIS. Lately I tend to use my other Fuji-lenses more often. The main reason for that may be because I love the shallow focus I can get with the XF 35mm and XF 60mm. The XF 18-55 has a variable aperture from 2.8 to 4 so if you shoot on the long end of the lens, you may not be able to emphasize one part of the image over another in the amount you want it to do. But hey – this is what we call high level moaning! Aperture 4 is not bad at all. Some kit-lenses of this range got apertures from 3.5 to 5.6 so this lens is far away from being a kit-lens! It´s more like a excellent all round lens. So lets do a quick comparison to a lens I often use with my Nikon gear – the Nikkor 24-70 2.8. Yeah – F2.8 all the way through the zoom range is great – but…the Nikkor weighs 900 gram and is a really big lens. The lens hood is twice the size as the hole Fuji lens! On the wide end the Fuji is also aperture 2.8 and the results are…yes, lets talk about a comparison of a full frame lens and a APS-C size lens! No pixel peeping or something of that stuff. Just a quick look at how the lens performs in real life shooting…..
See more pictures on www.cleareye-photography.com