Fuji X-Pro1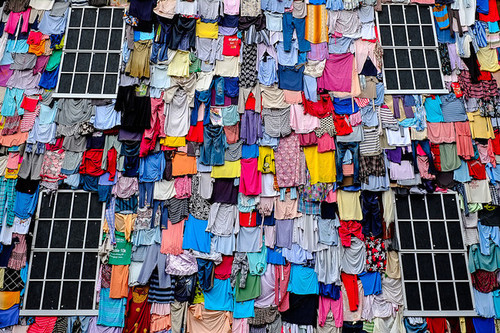 This is an in-depth review of the Fuji X-Pro1, a highly anticipated mirrorless interchangeable-lens camera. Built on the success of the Fuji X100 and aimed at pros and photo enthusiasts that need a lightweight camera alternative to a DSLR with amazing image quality, the Fuji X-Pro1 is the first mirrorless interchangeable-lens camera from Fuji. Along with the X-Pro1, Fuji simultaneously introduced three prime lenses – Fujinon 18mm f/2.0 XF R, Fujinon 35mm f/1.4 XF R and Fujinon 60mm f/2.4 XF Macro, all specifically designed to be used for the new Fuji X mount. In this Fuji X-Pro1 review, I will not only provide detailed information about the camera, but will also try to answer the many questions that we have gotten so far on the camera from our readers, along with comparisons to Nikon and Canon DSLRs. I had an opportunity to work closely with the Fuji X-Pro1 on two separate occasions – once when the camera initially came out back in 2012 and again in the summer of 2013, after the latest 3.01 firmware update was released. I had a number of complaints about the X-Pro1 in my original review, because the camera was full of bugs and autofocus problems. The latest firmware 3.01 addressed many of those concerns, so I am simply revisiting the same review and re-evaluating the camera based on my latest findings…..
Quite detailed Review about Fuji´s X-pro1 – Thx Nasim for sharing :-)
See on photographylife.com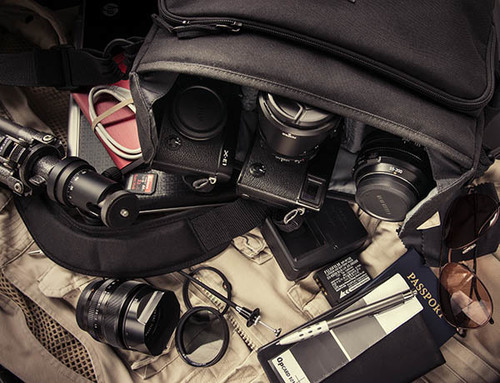 Like many of you, I have been speculating on what my travel gadget bag would look like if I decided to take only a Fuji X-series with me. Makes sense to speculate as the Fuji X system continues to expand to a point where it can be as compete as many pro DSLR systems that have been around for a long time. Nice thing about the Fuji X is how small it is in comparison. By the end of this year the super-wide angle zoom should be available along with the 23mm f/1.4 and a Zeiss macro so we will have a lot of equipment options available to us. Up until now, I have often taken a Fuji X-Pro1 along with me on trips, but only as a backup camera to a complete Nikon system. I would use the Fuji on those occasions where I wanted to walk around casually and not be encumbered with too much stuff.  A few of my friends along with many readers of this blog have mentioned looking forward to travelling with just a light weight Fuji system instead of a heavy DSLR. That is what started me thinking about what such a system would look like for me…..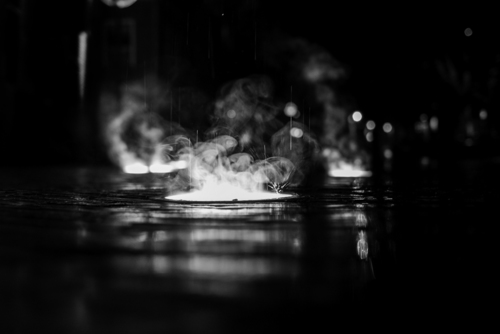 Some pictures from my x-pro1
See more black & white pictures on paulremmelts.tumblr.com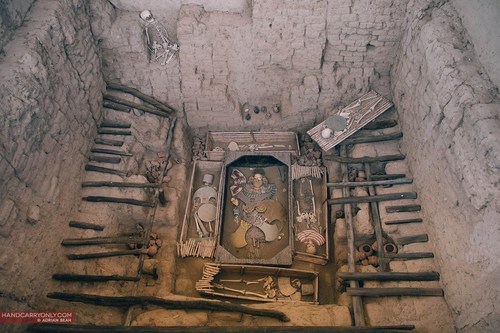 Chiclayo and Trujillo in Northern Peru was a blur of ancient civilisations, pyramids and royal tombs. Contrary to popular knowledge, Peru was not only about the Inca civilisation, there was a whole string of prior civilisations that left their own indelible mark on the history and culture of present day Peru. Amongst the long string of people who have lived in Peru since ancient times, the Chavin, Paracas, Moche, Nazca, Tiahuanaco, Wari and Chimu people all came and went before the arrival of the Inca. Northern Peru is strewn with the remnants of their once great civilisations. Pyramids worn down into sandy lumps, impossibly elaborate royal tombs of ancient rulers like the Tomb of the Lord of Sipan, ancient temples and whole cities bear witness to the ingenuity of the ancient peoples. They also offer an insight into the lives, technology, beliefs and superstitions of these peoples. At some point, I lost track of what was built by the Moche and what was built by the Chimu, or the characteristics of Wari pottery as it all blended into one great big historical slurry for me. What was absolutely fascinating to me however, was the fact that many of the ancient civilisations, many separated by vast geographical distances and sometimes hundreds or thousands of years, have in their building of monuments representing their gods and beliefs, resulted in pyramids of one form or another….
See more pictures on handcarryonly.com
Due to an unfortunate accident on our trip to the Oregon Coast, my X-Pro1 was out of commission and I ended up shooting primarily with the X100. Luckily, I packed a step up ring that let me use my 10 stop ND filter on the X100 for some long exposure images. Here are a few of my favorites from our trip…..
See on stephenip.com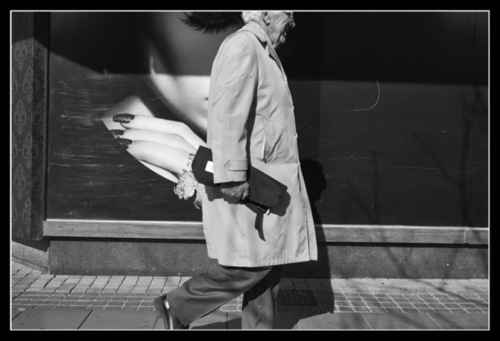 These days I get asked a lot, it would seem, what camera to buy for travel or street photography. The conversation usually goes something like this:
Tell me, Tony, what camera should I buy? I want something light and portable, that I can put in my pocket. Easy, I reply. Use your Galaxy/iPhone/HTC/Windows Phone. I do. At that point their seriousphotographer genes rebel and protest. But I want a viewfinder. I like viewfinders. I need a viewfinder. And I want quality. I want to be able to make an exhibition/competitionwinning print. At that point I put away my BIGBOYSTOY gorilla suit, race for the nearest phone box and change into my silver lycra Captain Mirrorless uniform. (Swirls cape dramatically and returns to conversation…)
An APS-C sensor OK? Yes.
But portable? Yes.
How portable? I want it to fit in my pocket.
Easy, I reply. Use your Galaxy/iPhone/HTC/Windows Phone. I do.
Well…it doesn't have to be that small. I want a real camera. With a viewfinder…..
See on www.thistonybridge.com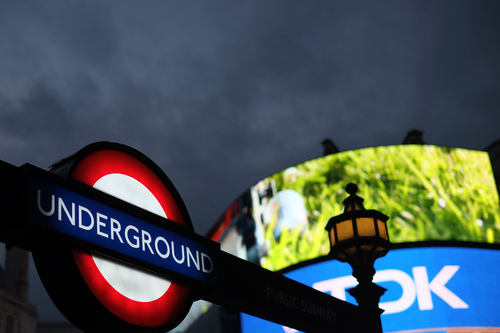 I had good timing in buying a camera. It's allowed me to experiment in two quite opposite locations; Los Angeles and now London. London offers oodles of charming, unpredictable sun light and ever changing weather. I'm here for work shooting a video. Part of this assignment requires b-roll capture of the city. How lucky that I have to be in these wonderful locations. Of course I'll bring my own camera… Enjoy some of my shots as I explored London and all of its intricacies. All of these were shot with a Fujifilm X-Pro 1 and a 35mm lens….
See more pictures on danielincandela.com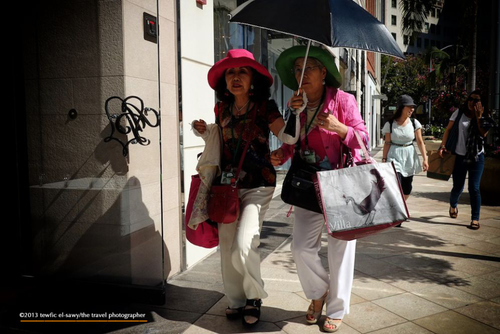 This is gallery of photographs made with the Fuji X Pro-1 and a Fujinon 18mm, and all were shot from the hip (except one). I wanted to be as unobtrusive as possible, and shooting from the hip allowed me to capture candid expressions I may not have been able to otherwise. Rodeo Drive of Beverly Hills, California is a 4 block stretch of road north of Wilshire Boulevard and south of S. Santa Monica Boulevard, known for its luxury-goods stores. The street is home to some of the most sought-after stores, and is the target of Japanese tourists arriving by the busload every day…..
See more pictures on thestreetleica.wordpress.com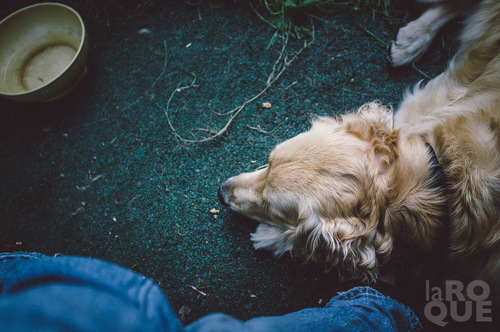 In the small world of film emulation there's an 800 pound gorilla standing in the corner: VSCO. I've never been shy about my use of VSCO Film on this blog and most of you probably know I've had an ongoing relationship with these guys for the past year or so, getting a chance at times to test some of their upcoming products. Here's the thing: I really like what they do and I happen to think they do it extremely well. A success borne of quality IMHO. They're also involved with the photographic community in ways that go beyond purely mercantile considerations which is all to their honor. When I received an email about the new Replichrome film emulation product from the folks at Totally Rad, I admit my initial reaction was… Meh. Yet-another-film-emulation-preset-package taking on VSCO. The fact that their PR email was rather aggressive in directly attacking them didn't exactly make me feel warm and fuzzy either: I prefer products to focus on their own strengths and individuality. But then this probably highlights how entrenched VSCO has become in this sector. Still, given the complimentary download they'd sent me I felt it was only fair to try it out. So I did….
See more pictures on www.laroquephoto.com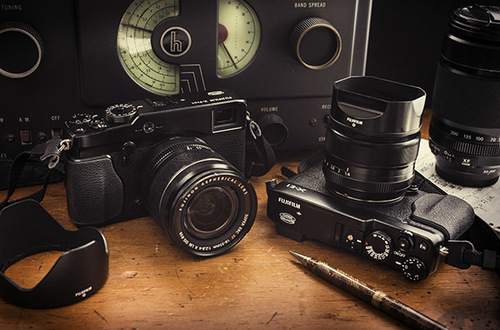 I have been using the Fuji X-Pro1 since it first came out, and have to say I am more than pleased with the the way this camera works, not to mention the excellent quality of its images. When if first came out, the X-Pro1 drew some criticism for is slow focus. In the interim, Fuji has remained faithful to the brand and has continually issued firmware updates that have improved the speed of auto-focus along with adding sophisticated focus peaking for improved manual focus. In addition to consistently introducing new lenses, both primes and zooms, to support this system, Fuji has also introduced new models that can also use the same set of accessories. While the X-Pro1 remains the more expensive flagship model, there are now three other models below it that use the same lenses. The bottom two models, the X-A1, and new X-M1 are specifically aimed at entry level users, but the X-E1,which is the model just below the X-Pro1 shares many of the features of its bigger brother but lacks its hybrid viewfinder. Because these cameras are essentially the same inside I am not going to present comparative images from them. The results would be the same. Instead, I will concentrate on the different features of each camera to see why someone would want one over the other. Of course another interesting consideration would be to own both….