Fuji X-Pro1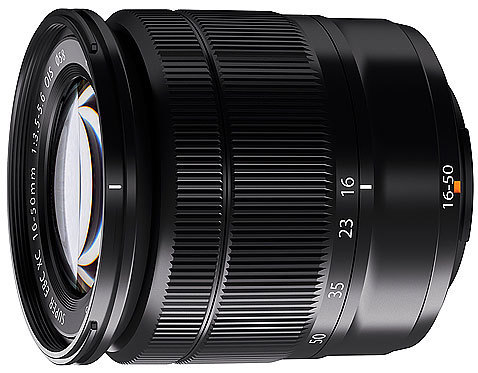 Neben seiner Premium-Linie "XF" (Eselsbrücke: "finest") hat Fujifilm kürzlich auch eine preiswertere Objektivlinie "XC" (Eselsbrücke: "compact") vorgestellt. Während zum Beispiel das XF 2,8-4/18-55 mm R LM OIS 599 Euro kostet, werden für das XC 3,5-5,6/16-50 mm OIS "nur" 399 Euro verlangt – im Kit mit der X-M1 gibt's die XC-Variante gar für nur 120 Euro Aufpreis (jeweils UVP). Möglich wurde das – neben der geringeren Lichtstärke – durch Verzicht auf Metall und Konstruktionsaufwand: Fassung und Bajonett sind aus Kunststoff und statt je zweier erledigt nun je nur eine Linse im Objektiv die automatische Scharfstellung und Bildstabilisierung, und einen Blendenring gibt es auch nicht (die Blendeneinstellung übernimmt ggfs. ein Funktionsrad der Kamera).
Wobei laut Fujifilm auch die XC-Variante besser sein soll als vergleichbare Preiswert-Kit-Objektive anderer Hersteller. Der Autofokus soll dank Schrittmotors und der geringeren bewegten Massen besonders schnell und leise sein. Wobei mir in der Praxis keine signifikanten Unterschiede zwischen beiden Varianten aufgefallen sind. Ich habe aber weder gefilmt noch Sportaufnahmen gemacht.
Fujifilm hat die Kunststoffverarbeitung offensichtlich gut im Griff. Auch im direkten Vergleich bzw. beim Objektivwechsel von XC zu XF und vice versa löst das XC 3,5-5,6/16-50 mm OIS keinen "Plastikschock" aus. XF ist schwerer, und hat einen Blendenring, aber bei Ansetzen und Bedienung des XC kommt keine Plastik-Wackeligkeit auf. Ich empfand das so: das XC setzt man an, und denkt sich nichts dabei (auch nichts Negatives), beim XF freut man sich über die Solidität und das Gewicht, mit dem es in der Hand liegt, und über den satt laufenden Blendenring…..
See on www.photoscala.de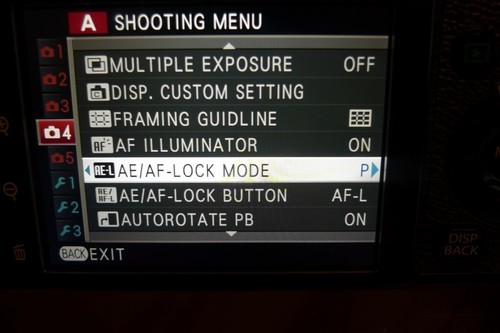 What is back button focus and why should you care?
I switched to using the back button (AE-L AF-L) to focus my camera a few months ago and can honestly say i could never go back to the traditional way of auto focusing using your shutter button. It will take a little getting used to at first, but if you stick with it, i can promise you will feel the same way i do. So what is it exactly? In the traditional way of auto focusing your camera, you would half press the shutter, which engages the auto focus system, get the camera to lock focus, and then take the picture by pressing the shutter button all the way down. Ok i am not undermining your intelligence by stating the obvious here, but i wanted to set a baseline for our discussion. With back button focus, you essentially disassociate the function of auto focusing your camera from the function of taking the actual image. You use two buttons instead of one which on the surface may seem quite odd and less efficient but works wonders once you get used to it. Things look even peachier (yes i said peachier) with the X-Pro-1 because the genius minds over at Fuji, know their ergonomics, and placed the buttons in a fantastic place. We will get to that in a minute, first lets continue exploring the idea of back button focus. Here is why you should care about this, and possibly give it a try….
See on paulsamolukphotography.com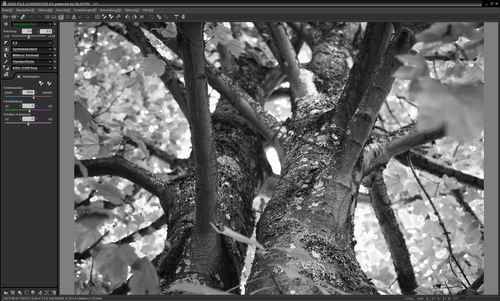 The firmware update Ver.3.2.17.0 incorporates the following issues:
Image quality is improved for models in which "X-Trans CMOS sensor" or "X-Trans CMOS Ⅱ sensor" is incorporated.
Applicable models for the raw file converter are added as follows

FUJIFILM X-M1 / X100S / X20
FinePix F900EXR / HS50EXR / SL1000
See on www.fujifilm.com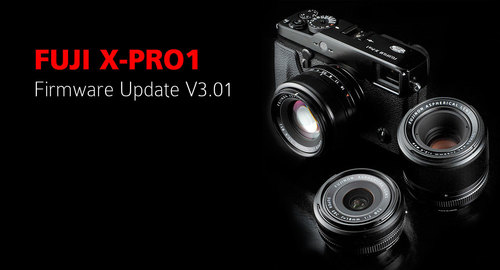 Thank you very much for using FUJIFILM X-Pro1. The phenomenon that a movie could not be recorded properly in some cases has found in the firmware version 3.00. We deeply apologize for your inconvenience which this may cause. Please upgrade your camera with firmware version 3.01 before you use it.
See on www.fujifilm.com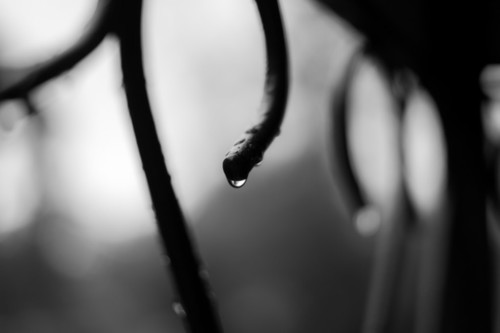 As great as the X-Pro1 is in colour, i think it is even better as a black and white camera. It is the first digital camera i've had that makes me visualize the final image in monochrome before i even take the shot. It adds another creative dimension to my photography which i never really explored in the past. Do you use a lot of B&W with your Fuji X camera system? What are your thoughts on the Leica Monochrom system, would you ever consider getting a black and white only camera?

See more pictures on paulsamolukphotography.com
Hola! Here I am again with another blog posting about my travels to a place I would call a street photography Mecca, Havana Cuba! This trip consisted of 10 days solo travel within Cuba comprising 2 in Varadero, 4 in Havana, 2 in Vinales, and finally 2 more in Havana. The birth of this trip came from the desire to do a Photography workshop in Cuba back in 2011. I signed up for a guide-led workshop which subsequently fell through due to too many attendants pulling out. A year later I was still wishing I could go, but timing and funds were making things difficult, so I decided to save money, and do it to fit my own schedule. At the beginning of 2013 I booked a return flight to Varadero for the 12th of April. Ten days alone in Cuba… I went 8 days without internet access of any kind. 10 days without talking to anyone I'd met before the 12th of April, but meeting new friends every day. 10 days of experiencing new culture, getting to grips with Spanish, and shooting pictures as much as I wanted. Yup this was a wonderful trip and a refreshing change! Whilst I feel the pictures I took could have been better with a knowledgeable guide, the experience gained was way better for going along. Cuba seemed very safe to me, and I look forward to going back again for more images and experience. Cuba is the biggest island in the Caribbean by quite a margin, and there's lots more to see yet…
See more pictures on thepictorial.com
Problems with the video function in X-Pro1 firmware V3.00
Latest news from FUJIFILM:
Thank you very much for using FUJIFILM X-Pro1.
We are very sorry that we have found a malfunction on the movie function in the upgraded firmware version 3.00 posted on 23 Jul 2013. We are improving the firmware and we will post it again once we complete the improvement. We deeply apologize for your inconvenience which this may cause.
<Notice>Please contact your local support center if you have already upgraded your X-Pro1 with the version 3.00.
Firmware update is currently not available!
See on www.fujifilm.com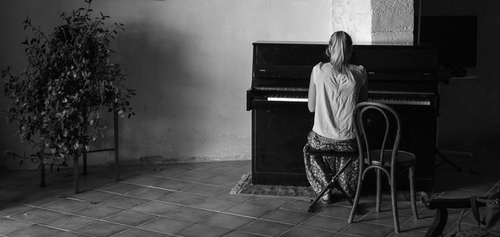 Fuji released version 3.0 of the Xpro1 firmware and,  as promised, it provides the much awaited focus peak highlight feature. I have been looking forward to this release as I wanted a more effective way of using my manual focus Leica and Voigtländer glass. If you have read my previous post on the 28mm Ultron, you will know that what I want is something that will tell me where the plane of focus is without having to use  the 3x/10x magnification mode.
On the Voigtländer there is less than 1/4 of a turn to go from 0.7mm, the closest focusing distance, to infinity. Slight movements of the focus ring can significantly move the plane of focus, so focus peaking needs to be obvious and accurate if it is to help. The Fujinon 35mm is a little different as its throw is dependent to a degree on how quickly you rotate the ring. Did I get what I wanted ? …its not fair to make complete judgment without more time using the feature, so below are my first impressions in a somewhat controlled environment. Over the next couple of days I will post a more detailed view and conclusion, but for now here are my first thoughts. By default the Funjinon lenses focus wide open. For manual focusing this is quite important as it gives the finest control over the placement of the focus plane, assuming there is little or no focus shift when stopped down or what there is is masked by DOF. The Voigtländer 35mm Color Skopar has to be manually stopped down, as there is no electronic connection to the camera body. For this first look I tended to focus at the aperture I would be shooting at, simply because opening up, focusing and then stopping down before you take a photo is akin to throwing your left leg over your right shoulder before you take a photograph. Its fine if you are shooting architecture from a tripod for instance but….
See on wideanglecafe.wordpress.com
Since my earliest adventures in photography and post work, I have been drawn to the "pastel look" – a light, airy style with soft colors, glowy brightness, and subdued contrasts. Achieving this with my digital images required a lot of time and patience, and as I discovered, it was a rather difficult look to get right. When I first discovered film, I found there was a similar trend among film photographers (specifically in the wedding industry) towards a pastel color palette. If you peruse the Internet for film wedding photography, you'll find that a bright pastel look is a common theme – and to achieve it, you'll see a combination that repeats over and over: Contax 645 with the Zeiss 80mm f/2.0, Fujifilm Pro 400H, and scanning and processing by a reputable pro photo lab. While similar effects are had using other cameras and films, the results of this particular combination have become almost an almost instantly recognizable look. Many of the world's top wedding photographers, such as Jose Villa or Elizabeth Messina, have made this look very popular…..
See on www.rebeccalily.com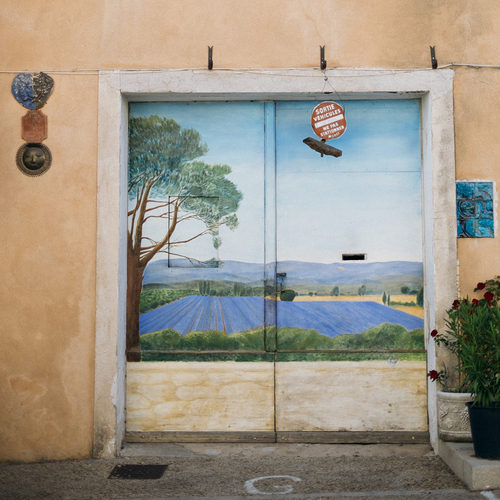 My wife Rebecca and I went to Provence, France in May to celebrate our first wedding anniversary. We took an overnight ferry, the Oscar Wilde, from Rosslare, Ireland to Cherbourg, France. The ferry crossing was followed by a great road trip through the whole country to get down to Provence in south of France. We had a wonderful time.

Between the two of us we had brought eight cameras, only two of them being digital. I brought my Fuji X-Pro1, Leica MP and Hasselblad. While my Hasselblad is my favorite camera of all times (see my images shot with it here), I also enjoyed shooting my Leica MP and Rebecca's Contax 645. The camera I ended up using most was the little Fuji X-Pro1.

I had the X-Pro1 with me everywhere and every day to capture moments and stories to remember for our travel blog. I really loved it. It's so discreet, unobtrusive and the image quality and color rendition are simply stunning. I made one LR4 preset for color and one for black and white when I first got the X-Pro1. I am still using these two presets on every single image.

All images below were taken with the Fuji X-Pro1 and the Fujinon 35mm 1.4 lens…..
See more pictures on www.johnnypatience.com