Fuji X-Pro1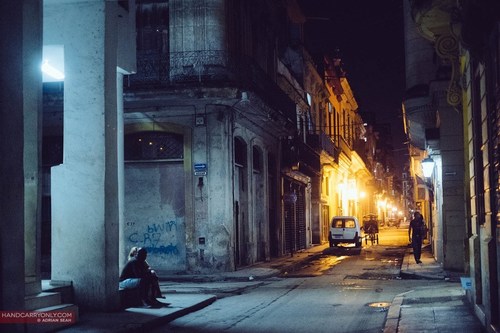 When the light fades in Havana and the mercury drops a notch, Havana takes on a distinctly different character. The streets, normally so full of people and scorching hot, are now largely empty. The flicker from the television sets in the houses cast a bluish glow on the threadbare curtains on the windows, like a strange deep sea jellyfish. Some streets remain brightly lit, whilst yet many others are now cast into shadow, with dim streetlights spaced well apart. The potholes and puddles in the streets have now disappeared into the darkness, until you inadvertently step into one. The chatter from houses either side of the streets tell of families gathered round dinner tables, television sets and domino games. Brief bouts of laughter punctuate the otherwise still night. The fragrant smell of cigar smoke can also be smelt coming from the windows and balconies of the houses. In the darkness, I still hear bicitaxi (bicycle taxis) riders touting their services, always promising a 'special price'. Although dark and run down, the streets do not have a threatening air about them, more like someone turned off the lights on Daytime Havana and the volume down to a whisper. Like an unruly child asleep. I love the shadows cast by the disparate light sources at night in the streets of Havana. The already heavily textured walls and buildings of the city take on a new layer of mystery and suspense. Characters casting long shadows on the uneven ground dart and disappear around corners into the pools of darkness, adding to the drama of the scene. In each city that I visit, I make it a point to experience both the daytime atmosphere as well as the 'night life' and Havana has certainly not disappointed with her offerings…..
See more pictures on handcarryonly.com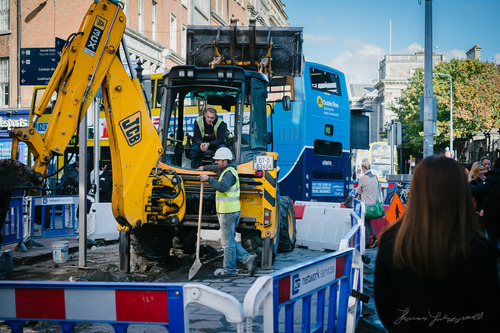 If you're an owner of one of Fuji's X-Trans cameras and you use Lightroom, you are either perfectly happy with the way the software handles the raw files or mildly frustrated at the way the Lightroom doesn't seem to quite achieve the full potential of the X-Trans sensor. Unfortunately this has become a charged issue for some people, which is unfortunate, because I think that has prevented this issue form being properly resolved. I'm not trying to be controversial here, I'm just trying to help people. So if you don't have an issue, then great, you can stop reading now! On the other hand, if you are a bit frustrated then I share your pain, and hopefully this will help. There's something odd about how Lightroom processes X-Trans files. Despite a previous fix for the issue of smearing it still exists, and while it is not too bad at default settings, the files are a little soft, and the patterning becomes very apparent when you sharpen the files. There is also some weird thing going on where high contrast edges have a halo around them almost like it was embossed. I think this is what is causing the weird pattern like smearing when you turn up the sharpening. The other odd thing that I've found is that if you turn the sharpening off in Lightroom all together, the images look much softer than they do in other software when you do the same thing and turn sharpening off. It's not just an over all Lightroom thing either though, as raw files from other manufacturers don't show as big a difference when sharpening is disabled…..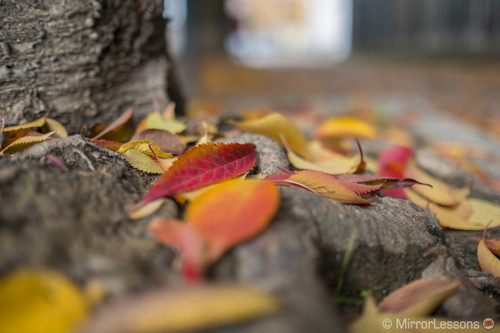 We photographers love fast apertures. We are like kids at Christmas, yearning to see just how blurry and 'bokehlicious' the background can get. And not that there's anything wrong with that, as a famous comedian once said. A fast aperture lens is always nice to use. And if it is a wide fast aperture lens, even better. I find these lenses way more fascinating than telephoto or portrait lenses because of the focal length factor. With a wide lens, the mix of vastitude and shallow depth of field gives more punch to your photographs and brings them closer to the much-desired full-frame look. Now that I've gone mirrorless, the only lens I really miss from my full-frame gear is the 24mm f/1.4 by Nikon, the best lens I've ever used. Though my time with it was brief (I sold much of my Nikon gear six months later), it was love at first sight. The Fujinon XF 23mm f/1.4 reminds me of it, even though it doesn't have the same equivalent focal length. Another case of love at first sight, perhaps? The very words 'fast aperture lens' generally imply a high quality build and premium glass. The new XF 23mm f/1.4 (35mm equivalent on full frame format) is no exception. From the first pictures I took with the X-Pro1, I suddenly recognised the same look I'd seen with the XF 35mm 1.4 which I used on several occasions when I reviewed the camera. Wonderful bokeh, great sharpness and overall excellent lens performance. Let's have a further look then, shall we? …..
See more pictures on www.bestmirrorlesscamerareviews.com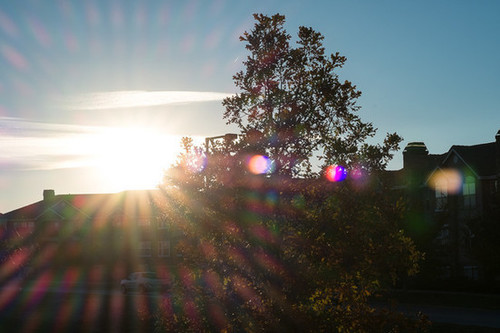 I love Fuji X-series cameras – they have exceptionally good image quality, superb handling and they are just a lot of fun to shoot with. I have completed reviewing all Fuji X cameras that I have had during the last few months, including the X-Pro1, X-E1, X-M1 and the X100S. In short, an amazing array of cameras from Fuji. One issue that I overlooked while reviewing the cameras though, was the spotted ghosting issue caused by the X-Trans sensor in rare situations, as demonstrated below (shot with the Fuji 60mm f/2.4 Macro lens). Since I am currently working on reviewing all Fuji X lenses, I had to go through each lens to test things like optical performance, chromatic aberrations, vignetting, distortion and flare / ghosting. During my flare / ghosting test, which involves photographing a scene with the sun in the frame at different apertures, I noticed a very interesting phenomenon – each lens that I used would produce spotted ghosts that looked very defined in a straight square pattern, in addition to the lens ghosts that we normally see from lenses. At first, I thought it was a lens issue. But then as I tested one lens after another, whether it was a native Fuji or a Zeiss lens, every single one of them showed the same pattern. After a couple of lenses, I realized that these patterns are not from optical characteristics of the X lenses or the types of coatings used in them, but rather internal reflections involving the X-Trans sensor……
See on photographylife.com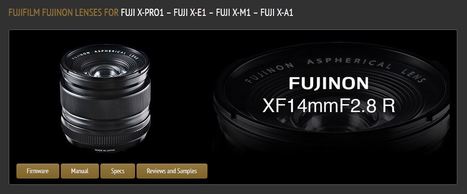 Firmware, Manuals, Specs, Reviews and Samples
Overview of all Fuji XF and XC lenses ……
See on www.tomen.de

Fujifilm has been producing lenses for decades now. The are m42 screw-mount lenses to be found, medium-format lenses on their fixed-lens 120/220 film rangefinder cameras, not to mention broadcast and cinema lenses. In this article, we will focus on Fujifilm's current digital compact camera system with APS-C sized sensors and discuss the most common Fujifilm lens abbreviations you can come across while looking for a new lens to put on a Fujifilm X-E1 or other camera. I will also mention some of the common abbreviations found on other Fujinon lenses, too……
See on photographylife.com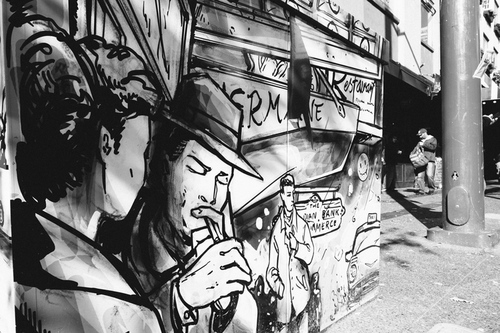 Since 2005 I have used a Canon EF 16-35 2.8L USM as my only wide angle lens. I have been very happy with this lens, using it on a 20D, 5D, 5D Mark II and now on the 5D Mark III. The 16-35 is a good performer and very versatile. So why even consider other options. Well first of all; Who wouldn't want a new lens if it performs better and fits into a kit and budget. The lens makers have released plenty of options since 2005 with a list too long to mention here. I have rented the EF 35 1.4L and EF 24 1.4L II a few times and have been happy with these as well but not found enough reason to permanently add them to my kit. Adding to the mix I started shooting the APS-C format Fujifilm X-Pro1 about 18 months ago and have been very pleased having the option to travel lighter and still maintain great image quality. The question now, as I am sure many other photographers are asking them selves, do I build on the Fuji system or should I mainly stick with my full frame SLR option when it comes to wide angle lenses? The Fuji XF 14mm 2.8 R came out in the beginning of the year and many positive reviews have rolled in since. About a week ago I had a chance to try it out and I also took the Zeiss Distagon 12mm 2.8 T* out for a quick spin. Please note this is not a pixel peeping analyses but just a quick take……
See on mfoto.ca

---
Fujifilm Fujinon XF 14mm F2.8
Do you love my work and want to support me? If you're planning on buying camera gear, you can check out above-noted links. Prices remain the same for you, but a small percentage of your purchase value is valued back to me. Thank you!
---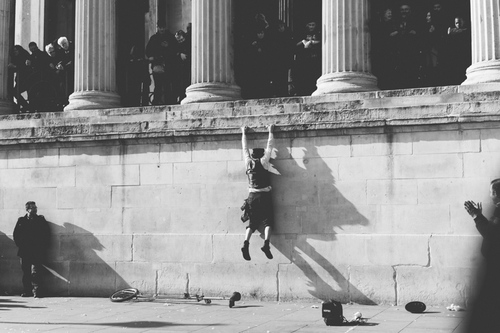 X-PLR | LONDON was shot with the combination of the x-pro 1 + 35mm and the x100s
See more pictures on vopoku.com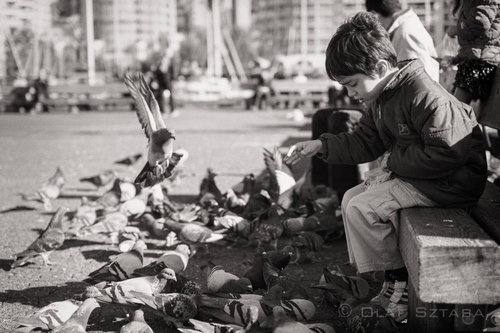 Our last write up, "The Photographer's Camera," has met with a great response. Thank you all for your comments and thoughts. No, we are not switching to Nikon or Sony. The purpose of this article was to share our thoughts about the industry and compliment companies that push the envelope. Some of you interpreted my article as a restart of a "full frame vs. APS-C" argument. Let me clarify. I don't think it is necessary for Fuji to go full frame at all. The current Fuji X-series line-up is excellent. The whole hysteria around full frame is way overblown if you take a look at how people use their cameras or even look at prints (how many people actually print their photos?). For our work, Fuji X-Pro1, Fuji X-E1 and X100s are more than adequate. Most importantly, the "feel" of those cameras and how they engage a photographer and let him/her focus on key elements is much more important to me than discussion about full frame or not. After all, the Fuji X100s is the camera that I breathe in my daily photographic life. This leads to the subject of design and philosophy. When I said, "the ball is in your court" when referring to Fuji, I meant please don't stop innovating and improving/simplifying your products, especially the high-end of your line-up. I do believe that Fuji with their X-series strikes a chord because photographers like me have had enough of do-it-all, heavy and non-engaging cameras……
See on olafphotoblog.com
I'm using a Fuji X-pro 1 mirrorless camera for almost a year and I LOVE it. And I HATE it. But then again… I LOVE it!!! When this camera was released back in 2012, I must admit, I fell for looks of it. That was my firs impression not knowing how it performs. Loved that rangefinder style, compact size and OVF/EVF combo. So… these were my thoughts before I even read some reviews or seen some image samples. I've done my research and Zack, David and Bert (among many others) were convincing enough to decide to purchase one for myself. First of all, I bought mine at B&H photo (great service, very satisfied with them since I'm living in Bosnia – I've got a package just a four days after purchase). After first ten minutes of looking at the camera and touching it, playing with OVF… (that was the thing I was eagerly awaited for the most – that OVF… but I'll get there), I realized that lens hood that was provided with a lens I bought (35mm f1.4 Fujinon lens), even if it doesn't look so bad on a lens has a terrible hood cap (with that kind of lens hood it was impossible to use a lens cap since shape of lens hood attached is square). That lens hood cap was falling off  without any force engaged to it. It was falling off while carrying camera around, putting it in a bag, or if you succeeded to put it in a bag while cap still on a hood it will fall off for sure when you grab your camera out of  the bag. Next day – I bought a metal lens hood with a cap on ebay for a few bucks. I think, having a small lens hood on every lens will provide you some extra protection against accidental direct hit in a crowd or in narrow spaces. Next thing I did was to order that great looking (and even better feeling) Lance strap……..
See on igormotl.com