Fuji X-Pro1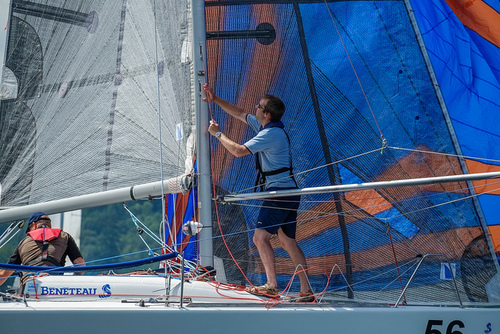 A selection of action sailing shots taken with (mostly) the X-Pro1 with the XF 55-200mm lens.
See more pictures on www.flickr.com

---
Fujifilm Fujinon XF55-200mm F3.5-4.8
Do you love my work and want to support me? If you're planning on buying camera gear, you can check out above-noted links. Prices remain the same for you, but a small percentage of your purchase value is valued back to me. Thank you!
---
Before I go any further, this is not going to be a real scientific study, that is not the type of person I am.  Just looking for a good RAW developer to help me get the most out of my photography……
In conclusion, I am most impressed with the Iridient Developer's results.  The fine detail really pops out.  And it's user experience is very satisfactory.  Just a wonderful set of tools.   Capture One has the nicest color to me, an excellent set of tools (especially the adjustment brush).  But there are a few issues, as in too many steps for certain procedures.  Aperture again comes out well in the test, but I feel the former tow are better.  Adobe is like an old friend and works out good enough, until compared with the others.  The interfacing on the last two, makes them for me non contenders.
See on gambofoto.blogspot.nl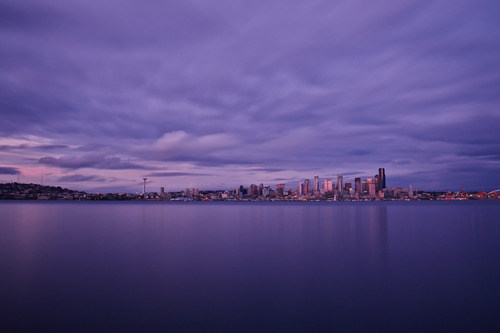 It's been a while since I wrote a technical article on photography but I've been doing so much RAW processing with the Fuji X-E1 recently that I felt compelled to share some of my experiences. Basically, this past week I've been experimenting with RAW converters and had some interesting findings which may be of use. I'll give an example photo below, processed in both Lightroom and Capture One, and then explain a little about how I've modified my workflow to have these two apps play together nicely. First, I'll provide a bit of context and say that I adore Lightroom. I recently upgraded to Lightroom 5 (mostly for the selective editing) and until this article, had been performing 95%+ of my editing with Lightroom. I have Photoshop too but since Lightroom has just kept getting better and better, I've ended up using it using LR5 for almost everything from workflow to post processing. I also print a fair amount and love it's integration with Blurb….
See on lawrenceripsher.com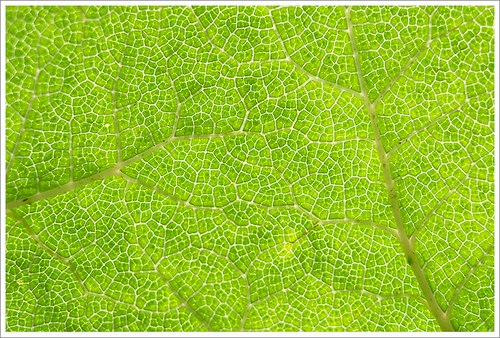 I'm not a "flower" guy. Really not. If I love mountain, nature, trees, green fields, I really don't care about the flowers. Ok, it's here and there, bringing an interesting touch of color, but that's it. I've never been either a "macro" guy. Simply because it's not the kind of photos I like to take. So you can imagine my disappointment when I had to visit an "arboretum". "Being dragged into" is more close from what happened. Anyway. If I had to go, better take a camera with me, which was the x-pro 1 with the 35mm and the 18mm. Traveling light, not really motivated and you probably know what I'm talking about. If you don't like the place where you are, you'll find most of the scenes boring, and you won't even consider pulling your cam out of its bag. It's with this kind of thoughts that I arrived in a quite nice and neat park, showing a billion of varieties of trees, vegetables, flowers, plants, grass, bonsais, etc, etc. It's when the first comment about how nice was the [insert a Latin-botanic plant name here] came, that I started to play with the x-pro just to keep my hands away from some innocent leaf. I realized that The macro mode was never switched on before, and that "flowers" would be an interesting motionless subject to give it a try (Did I already mention that I'm really NOT a "macro" guy ?). First, switching to macro mode will automatically activated the EVF. I'm not that used to the EVF and I've learned at the same time how to cope with the slight lag you can have during movement. Hopefully, the wind was quite low that day and the flowers were barely dancing. But the EVF gives also the interesting possibility to reduce drastically the size of the AF spot (AF button + wheel). This helps a lot, and is probably something I'll try in other situations…..
See more pictures on www.403error.org
It's now been a month since I bought the Fuji X-E1. In that time, I've taken 4 quick weekend road trips lasting 24 hours each. The destinations were Eastern Washington (Palouse), the Olympic National Park, the Oregon coast and Mt Rainier National Park. I feel v fortunate that all are within 4 hrs of driving from where I live in Seattle. Since that time, my trusty Olympus OM-D has stayed at home while I've familiarized myself with the Fuji and the two lens I bought (35mm + 18-55mm). The above 10 shots are my favourites so far. It's been a long time since I've had a more productive time photographically speaking – especially while not being on vacation. I could write much more about the Fuji but my quick summary is that for the types of things I like to capture, I think it's hands down the best balance between size and image quality on the market today. It's also the most fun and sensible camera I've used from a controls and ergonomic perspective (save for a few film cameras). Anyway, that brings this series of weekend trips to a close – I'm now looking forward to summer! …
See more pictures on lawrenceripsher.com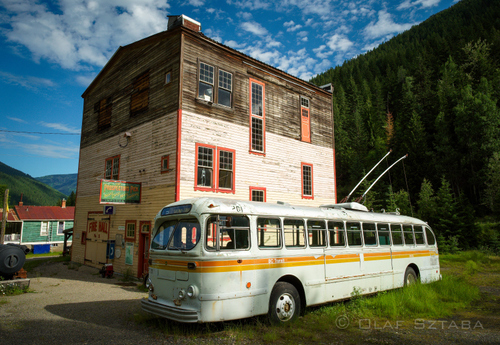 Hidden in the mountains of the West Kootenays in British Columbia lies the Valley of the Ghosts – a once rough but vibrant cluster of prosperous settlements – which has now mostly vanished. Kasia and I recently travelled to this forgotten area to search and photograph what is left of this magnificent piece of history. Over the next few weeks we will publish numerous photographs along with bits of information about this place. We went there equipped with two favourite cameras, Fuji X-Pro1 with XF 14, 35 & 60mm lenses and Fuji X100s. We have a lot of material we will show you soon but here are some hints of what is to come.
All images were processed with Iridient Developer 2.1 and Lightroom 4. Iridient Developer is new software, which supports the X-Trans files really well (the best demosaic so far?). We will share more about this in the upcoming posts.
See more pictures on olafphotoblog.com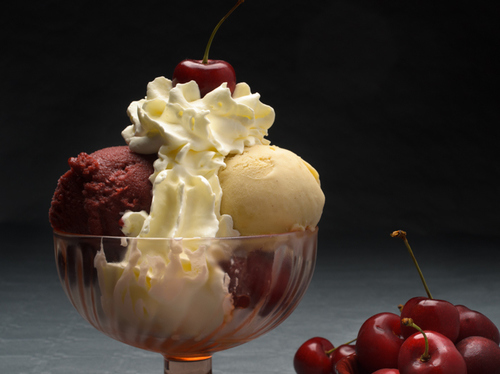 A friend of mine recently launched an Artisan Ice Cream company and it is really taking off for him at the moment. No doubt the hot weather helps, but the real attractions are the way the ice cream is made, from scratch with full cream jersey milk and 100% natural ingredients, and the flavours: Thyme and Honey, Ras Al Hanout, Vervain to mention just three. I then there are the chocolate and ginger ice cream cakes, man they are to die for. He is putting together his website and advertising and asked me to take product shots. We planned out two mornings for shooting at the Scaramouche parlour as it was not practical to shoot in my small studio. Ice cream has two problems. The first is from a photographic perspective it is not visually exciting. To avoid bland images you need to use lighting that emphasises shape and texture while adding some styling that does not detract from the core product. The second is that it melts, and in 30+ degrees it melts fast. So you don't have much time to mess about with lighting. I decided on a simple one light set up as shown below. The soft box creates a large light source relative to the size of the product and so minimises specular highlights. By putting it slightly behind and above the product I can get enough direction on the light to pick out  the texture of the ice cream. The reflectors allow me fill in shadows as required……
See on wideanglecafe.wordpress.com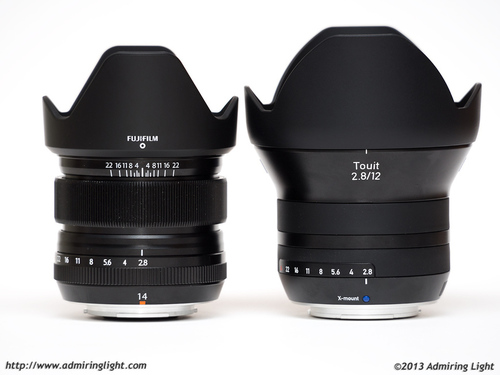 With the release of Zeiss lenses for Fuji and Sony's NEX, many owners of Fuji's X system have been wondering whether the new Zeiss Touit 12mm f/2.8 Distagon is worth the nearly $400 price premium over Fuji's already outstanding 14mm f/2.8.  I reviewed the 14mm f/2.8 last month, and I've found it to be one of the very best ultra-wide lenses for any system, and the very best ultra-wide I had used to date.  However, if there's one company that is known for outstanding wide-angle design, it's Zeiss.  Their 21mm f/2.8 for full frame cameras (originally for the Contax/Yashica mount, later re-released for Canon and Nikon) is widely considered the best wide-angle lens ever made.  Their recent 15mm f/2.8 is also extremely highly regarded.
I have the Touit 12mm in hand for a week for review.  In addition to that full review, I wanted to pit the Zeiss 12mm against Fuji's 14mm.  Obviously, if you have a preference in focal length, that will likely be more important than some of the optical differences here…if you really need the wider field of view offered by the Zeiss, then that should be your route.  I personally find, for a prime lens, the slightly longer focal length of the 14 is slightly more usable day-to-day, but when you need the width, you need the width….
See on admiringlight.com
This lens currently retails for around £570, which seems a little steep for a telephoto zoom with a variable maximum aperture. The price has dropped slightly since launch, and may continue to do so. As there are currently no third party manufacturers producing zoom lenses for Fuji X-series cameras, Fujifilm has a monopoly on lenses for the system.
Fujifilm Fujinon XF 55-200mm f/3.5-4.8 R LM OIS Verdict
Zoom lenses like this are a welcome addition to the Fujifilm X-series line-up, providing greater flexibility and convenience than the prime lenses released with the X-Pro1 provide. The performance of this lens is by no means poor, but for the asking price of nearly £600, you'd be forgiven for expecting a little more. Still this lens is more than capable of producing decent quality images and the image stabilisation system works extremely well.
Fujifilm Fujinon XF 55-200mm f/3.5-4.8 R LM OIS Pros
Excellent performance at 55mm
Low distortion
Good build quality
Very effective optical stabilisation
Fast linear focusing motor
Fujifilm Fujinon XF 55-200mm f/3.5-4.8 R LM OIS Cons
Drop off in sharpness as lens is zoomed towards telephoto
May be a little pricey when compared to equivalent lenses for other systems
FEATURES
4 / 5
HANDLING
4.5 / 5
PERFORMANCE
3.5 / 5
VALUE FOR MONEY
3.5 / 5
OVERALL
4 / 5
See on www.ephotozine.com

---
Fujifilm Fujinon XF55-200mm F3.5-4.8
Do you love my work and want to support me? If you're planning on buying camera gear, you can check out above-noted links. Prices remain the same for you, but a small percentage of your purchase value is valued back to me. Thank you!
---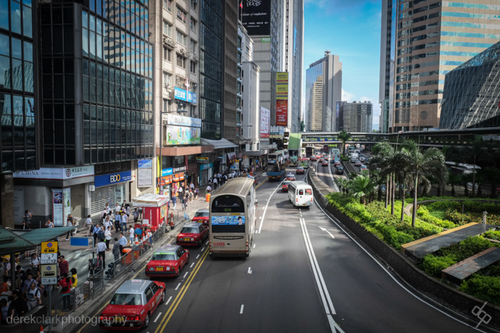 It's been five years since we were last in Hong Kong and it's great to be back. We have a ten day stop over here (although two days will be spent in Macau), then it's off to the Philippines to shoot the project for the NGO, which will appear on the Kage Collective site later in the year. I shot these with either the Fuji X100 or the X-E1 with the 18-55mm f2.8-f4 (more on this lens on a later post). At this point the X-Pro1 was still in the bag. Hong Kong is an amazing city with stunning archetecture and design. It's a living, breathing, pulsating metropolis, a great place to be and an even better place for photography. I don't think I've felt more at ease or safe,  even in the two cities where I shoot street the most in Scotland. Everyone should come to Hong Kong at least once in their life…..

See more pictures on www.derekclarkphotography.com