Fuji X-Pro1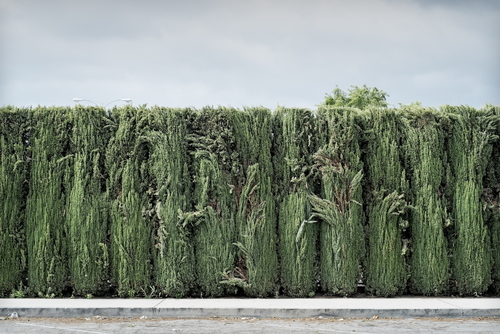 I'm starting a collection of "Outtakes." These are images that I like, but don't seem to fit an existing portfolio. I don't want them to go unnoticed, though. Fuji X-pro1.
See on jeffseltzerphotography.com
Zeiss hat uns die Möglichkeit gegeben, die neuen Zeiss Touit Objektive für Fuji X und Sony NEX live auszuprobieren. Die gezeigten Motive wurden uns im Rahmen eines Fotospaziergangs durch München präsentiert, alle Bilder sind OOC JPEGs aus einer Fuji X-Pro 1. Zu einigen Bildern habe ich unbearbeitete 100% Crops angehängt.
Eventuelle Fehlbelichtungen und gestalterische Mängel sind bitte mir anzulasten und nicht den Objektiven ;)
Vom Handling und der Wertigkeit der Objektive sind es richtige Sahnestückchen, die auf jeden Fall ihre Fan-Gemeinde finden werden!
See more pictures on www.systemkamera-forum.de
Trinity College, founded in 1592, is the sole constituent college of the University of Dublin in Ireland. It is one of the seven ancient universities of Britain and Ireland, as well as Ireland's oldest university. The College's Library is the largest library in Ireland. The main chamber of the old library, the Long Room which you can see in the photographs, was built between 1712 and 1732 and houses the library's oldest books. By the 1850′s the room needed to be expanded as the shelves were filled, and so the roof was raised to accommodate an upper gallery. My wife Rebecca and I had planned to visit this library for a long time, but were never able to make time for it when we went to Dublin. Last week we were finally able to go and take pictures at Trinity College. I shot my Hasselblad outside and then switched to the X-Pro1 inside the library. Rebecca shot this entirely on film with her Contax 645 and I am very excited to see her results as soon as we get the scans back. All the shots below were taken with the Fuji X-Pro1 and the Fujinon 35mm 1.4 lens…..
See on www.johnnypatience.com
At some point Fuji is going to disappoint me. They'll have to let me down, I just know they will. Everything follows this basic, unforgiving law of averages right? But at the risk of coming off as some sort of fanboi, that day hasn't come and I'm again forced to swoon over an upcoming X-series product: the Fujinon XF 55–200mm F3.5–4.8 R LM OIS. This lens isn't out yet but Fujifilm Canada sent me a pre-production unit to test — with all the caveats this involves. A telephoto is the one thing I've been missing most on this system so I was eager to try it out. I had to install a new firmware version in order for the camera to recognize it but everything went without a hitch. I was warned by Billy (Luong, of the Fuji Guys) that there were still improvements being made (the zoom itself is way too stiff but this won't be in the final version), and Tokyo has put an embargo on any full size images until everything has been ironed out. But I'll tell you this: if this is the level of image quality in the pre-production unit… Man, we're in for a serious treat. The contrast, sharpness and highlight rendition is right up there with the 35mm f/1.4. My initial feeling is that it even surpasses it. The OIS feels like a Steady-Cam; Manual focussing follows in the footsteps of the 14mm and 18–55mm and keeps me eating my own words about fly by wire. And when mounted on my X-Pro1 the entire kit feels like it's at least half the weight of my old Nikon 70–200 2.8 on its own. I can't wait to shoot portraits with this lens but for now, a few images from my backyard (moments after the lens got here and a few after dinner) just to give you an idea of what it looks like wide open — which of course will vary based on focal length. Make sure you hover over the lightbox images to get the exif data. One more detail: minimum focussing distance seems to be a little over 3 feet, a bit more on the long end. Enabling macro mode on the camera doesn't seem to do anything.
See more picures on www.laroquephoto.com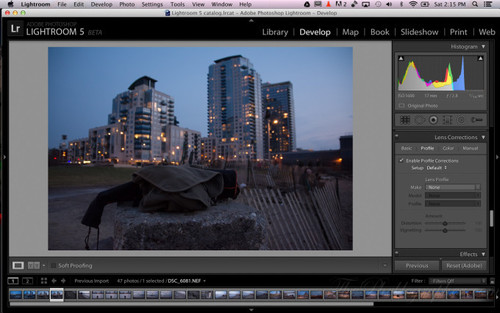 With today's announcement of Adobe Photoshop CC and the previous announcement of Adobe Lightroom 5 Beta, we have a very good idea of who each product is tailored to. However, many people don't know if they need Photoshop or Lightroom–and many by default just end up purchasing Photoshop. But if you're trying to figure out which one is for you, here's a quick guide that won't get too technical.
For those just stepping into the world of photography, you'll very quickly get blinded by the term, "I'll Photoshop it." While the program allows for lots of work to be done on an image, keep in mind just that–the emphasis is on one image. That is generally good for:
A retoucher working very heavily on a set of images but focusing on one at a time.
A wedding photographer needing to fully edit 200 images before shipping them off to the couple
Commercial photographers working to ensure that their client has the best image they possibly can deliver
Working with images where you'll need to insert text and all.
Remember though, if you're shooting loads of images, culling through those picture and editing each is going to be a tedious process that will eventually eat away at your computer's RAM……
See on www.thephoblographer.com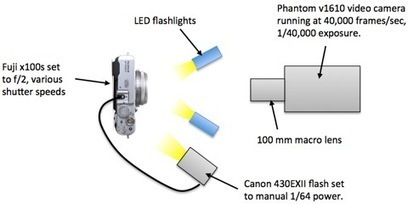 After reading the great reviews of the Fuji x100s, I decided to take the leap and buy one. I've been getting more interested in street photography lately, and this camera seemed like a good fit. Plus, its supposed to sync at all shutter speeds, which is great for flash photography outside in bright sun. David Hobby and Zack Arias both have nice in-depth reviews.
But, things are rarely perfect. It turns out that the x100s can't sync at f/2 unless you're at around 1/1000 or slower on the shutter. Nice but, still, I was curious why that is. So I decided to run some tests to figure it out.
Phantom to the rescue
I used a high-speed video camera to watch the action of the shutter in relation to when the flash was fired. The setup is shown in the sketch below. The x100s sat on a table looking into the lens of a Phantom v1610 high-speed video camera, which was set to record at 40,000 frames/sec. A Cannon 430EXII flash was connected to the x100s via an OCF cord. The flash was set to manual, and aimed such that a little of its light could be seen in the video. The main purpose of the flash was just to add a timing mark to the video. Most of the light for the Phantom came from two LED flashlights (it has a really sensitive sensor). I know, a real strobist would have done a better job on the lighting, but I didn't have a lot of time to play with it.
The video camera was set to trigger when the flash fired. So, when the shutter release was pressed on the Fuji, the flash fired, and the Phantom recorded the Fuji shutter motion. I made several recordings at various shutter speeds on the Fuji, all at f/2, no ND filter active. ……
See on www.khousen.com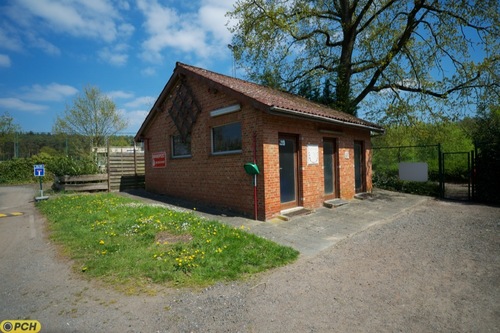 We just got hands on some high-res sample images taken with the new Zeiss Touit 12 mm and Touit 32 mm.
See more pictures on dunkelkammer.co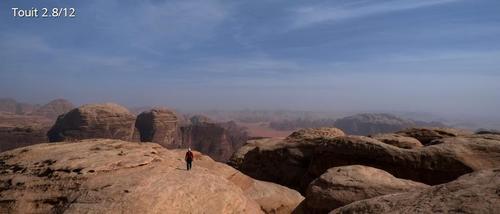 Zeiss has announced more detail on two mirrorless camera lenses for Sony NEX and Fujifilm X-mount cameras. These two lenses are Zeiss Touit 12mm f/2.8 and Zeiss Touit 32mm f/1.8, the first two lenses in the new series Zeiss Touit. This two lenses will officially announced and available for pre-order in early May, 2013. (7.May 2013)

Zeiss Touit Prices:
The price for Zeiss 2.8/12 is USD $1,250 or €1.099,-
The price for Zeiss 1.8/32 is USD $900 or €799,-

See more pictures ….

See more pictures on www.cameraegg.org

While it may have taken around three years to do so, Adobe is finally giving a sneak-peek at some high-end photo-editing software for the iPad. The app previewed – which seemed to be quite in the beta stages – would be something along the lines of an iPad equivalent of Lightroom, obviously a bit limited with editing, due to horsepower constraints. Tom Hogarty, product manager for Lightroom, previewed an early prototype of the application on Scott Kelby's The Grid.
There's no promise as to when the app will ship or how it will fit into their current RAW image workflow right now, but for now, I'm sure many – myself included – are happy to see a working prototype. Below is a list spelled out by CNET as to some details Hogarty laid out.
The ability to edit photos taken in raw photo formats, including Lightroom develop-module parameters like exposure, clarity, shadows, highlights, and white balance. • Cloud-synchronized editing so that changes made on a tablet arrive on the same photo on the PC. • The ability to zoom all the way to 100 percent for checking photo focus and details.
Another quote worth noting is in reference to his own, personal desire to be able to sort, flag, and/or reject photos within the app. To this, he said "I spend couple hours computing on the train," he said "I'd love to be able to sort and select images."
Adobe seems to be stepping up their game more and more, especially since the rise of Creative Cloud and seeing their actually working on apps for organizing and editing RAW images on-the-go is another step in the right direction. One possibility I can think of as to how Adobe can minimize CPU strain on mobile devices (which in turn drains the battery faster) is to utilize a feature they're implementing into Lightroom 5, which is "Smart Previews." From our news article on the Lightroom 5 beta:
This feature creates smaller, lossy .DNG images of your full-sized RAW files on your computer, keeping them as previews in a cache of sort.
If they were to include this ability in the application, you could edit a smaller, iPad optimized .DNG and once the photos are uploaded to your computer, the .xmp information could be transferred over to the full-sized image. It's a rather obvious solution, albeit one which Hogarty didn't quite hit on. It will be interesting to see what features make it and what features are specialized for the mobile workflow. It's worth noting the images shared within this article are of the prototype meaning little to no UI design is implemented, which is why it looks much more complicated than we can expect the final product to be whenever it does go live.
See on twoeight.co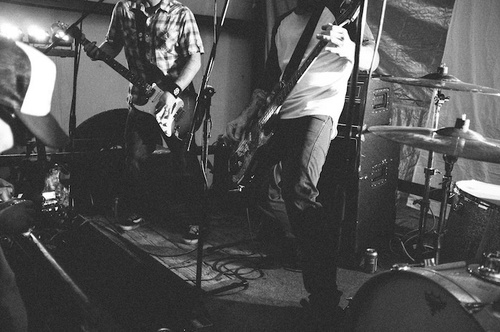 We've updated VSCO Film 02 for LR 4 and ACR 7 to include Custom Camera Profiles for Fujifilm professional cameras, including the X100S, X-Pro1, X-E1, the X100 and the X10. If you are an owner of VSCO Film 02 for LR 4 or ACR 7, this update is FREE. Login to your vsco.co account and re-download the Film 02 pack. If you don't own VSCO Film 02, it is 15% off till end of day Friday, May 3rd, 2013. Additionally, as an owner of VSCO Film 01, Film 03 and or VSCO Keys, you are eligible to receive an additional 25% off with your VSCO Loyalty Discount. We've also updated the Film 01 and 03 for LR4 and ACR 7 to include support for Fujifilm's outstanding X100S. Login to your vsco.co account and re-download and install the respective pack. For more details on how to update your existing VSCO Film pack with the new Fuji Profiles, check out this article in FAQ. Provided below are a collection of spectacular sample images by Jonathan Percy, a photographer and producer based out of New York. Jonathan is currently an Executive Interactive Producer at the advertising agency BBDO & shares his personal imagery on his blog. All of Jonathan's images below were processed with VSCO Film 02, utlizing the Fujifilm Custom Camera Profiles.
See on vsco.co