Fuji X-Pro1

Think Tank  just released a new camera bag collection scaled to fit today's smaller mirrorless cameras, the Mirrorless Mover™. The Mirrorless Mover collection offers you the same top quality materials and craftsmanship for which Think Tank is renowned.
Four sizes of bags offer a range of options; from the smallest case, the Mirrorless Mover 5, designed for one small body and lens, on up to the largest Mirrorless Mover 30i, which will accommodate a larger body, lenses, accessories and an iPad.
Gear Profiles
The Mirrorless Mover 5 fits one small size mirrorless body with a small telephoto or pancake lens attached. It is sized for the Canon EOS-M, Leica D-Lux, Nikon 1 series, Olympus E-PM2, E-PL5, EP-3, Panasonic GF3, Sony NEX-C3, or similar sized bodies.
The Mirrorless Mover 10 fits one medium size mirrorless body plus one to two lenses and additional accessories. It is sized for the Leica V-Lux, Olympus OM-D E-M5, Panasonic
G3, GF5, GH2, Samsung NX5, NX11, NX210, Sony NEX-5, NEX-6, NEX-7, or similar sized/smaller bodies.
The Mirrorless Mover 20 fits one medium size mirrorless body plus two to three lenses and additional accessories. It is sized for the Fuji X-E1, Leica V-Lux, Olympus OM-D E-M5, Panasonic G3, GF5, GH2, Samsung NX5, NX11, NX210, Sony NEX-5, NEX-6, NEX-7, or similar sized/smaller bodies.
The Mirrorless Mover 30i fits one medium to large size mirrorless body plus two to four lenses, iPad, and additional accessories or a small-size DSLR and one to three small telephoto lenses or primes. It is sized for the Fuji X-Pro 1, Leica M9, Panasonic GH3 or similar sized/smaller bodies. Small DSLRs: Canon Rebel, Nikon D3200/D5200, Sony SLT-A55/A37 or similar sized bodies.
Key Features
Designed specifically for mirrorless systems.
High quality YKK zippers and secondary magnetic closure
Multipurpose divider with smart phone slot and two SD card slots (excluding smallest size).
Dedicated iPad pocket (Mirrorless Mover 30i).
Easily accessible front organizer pocket.
Stretchable side pockets fit accessories.
Padded non-slip flexible shoulder strap (Mirrorless Mover 30i).
Poly-ballistic fabric ensures durability.
Seam-sealed rain cover included in front pocket.
Internal mesh pocket on lid for batteries or other accessories.
Materials
Exterior: All fabric exterior treated with a DWR coating while fabric underside is coated with PU for superior water resistance, YKK® RC zippers, 1680D ballistic polyester, 600D brushed polyester, Ultra-stretch pocket, antique nickel plated metal hardware, 3-ply bonded nylon thread.
See on jkrumpblog.wordpress.com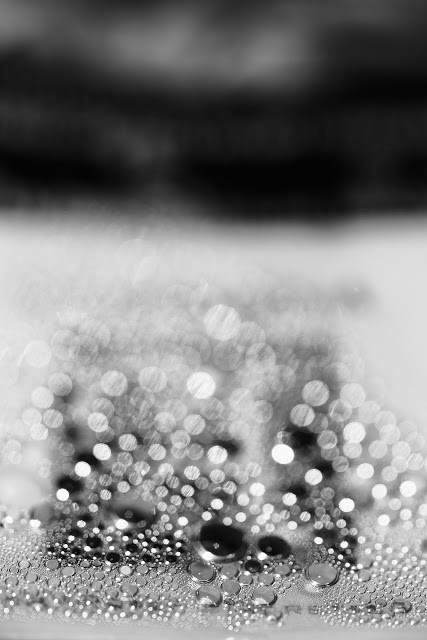 Random Pictures From The Fuji X-Pro1 – Keith Low
See on www.keithlowphoto.com
Since a few month I use a Fuji XPRO1 (before I used a Leica) and I opended this folio – Romain
I like his style and b&w conversion. Thx for sharing your work Romain :-)
See more pictures on www.diaryandmemories.com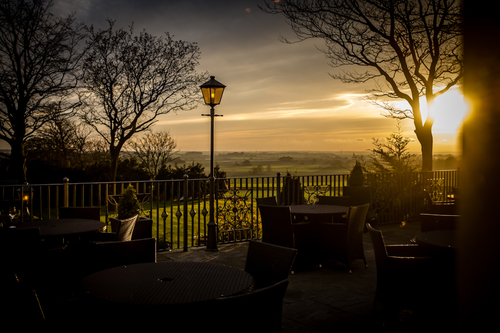 Late last year, I was fortunate to get hold of a Fuji X Pro 1 from Fuji UK for a week and write a review based on my experiences with it. The review was in 2 parts and you can read Part 1 here and Part 2 here. I was so impressed, I fell in love with it, well, not love, but you know what I mean..hopefully! Being so busy in the following weeks, I finally settled down to buy one and heard news of the imminent arrival of the X100s. I decided to hang fire on the X Pro and wait for the X100s. As soon as I could afford it, I sent off for one. After my time with the X Pro 1, it was fairly easy to "get into" using it. However, I simply wasn't expecting or prepared for what I was about to discover. I used it around the house for the first couple of days and just couldn't put it down. I ran the battery flat several times as it was seemingly attached to me! We had a wedding coming up and I decided I loved the X100s so much, I would take it along and see if I could use it confidently in the pressured environment of a full day wedding shoot. Normally, I use a Nikon D3s and mainly a 24-70 2.8 which I l.o.v.e! However, it is heavy, obvious and, well, just big! So my thoughts were…would I be confident to use the X100s over the Nikon? Would it suit our documentary style of photography? What would the reaction of the couple and guests be? Would I feel "less" professional? Would it help with my "tennis/ photographers elbow"??? Anyone other photographers suffer with that? Mine is agony and using the X100s is a blessed relief…..
So, here are my answers, then some images with all the settings for all those who want to pixel peep. As soon as I started shooting the groom prep images, it was hard to stop. it just felt so natural, so "right" and it really did make me feel less obvious. It certainly suits our style of photography, being almost exclusive documentary. The couple didn't really notice it to be honest and it was other guests and "uncle Bobs" who seemed the most interested. In fact, one guest asked me"that's a bit of a comedown isn't it? Not a pro's camera is it?" I just laughed it off and said something about paintbrushes and paper and being able to paint….
I couldn't care less really what people may think or say, as long as the clients trust us to produce emotional and creative documentary wedding photography then a camera is just a tool for me to do that, and the Fuji X100s is a pretty good tool. Is it perfect? Well, have you ever got that "perfect" shot? Is that your fault or the camera's? Oh yea, it will certainly help relieve the pain in the elbow, though I'm not sure it will part of a prescription on the NHS any time soon…imagine that!!  It is a joy to use. I can't help but agree with the reviews by Zack Arias and Bert Stephani…this is the best camera I have used. It's small, feels right, looks right, produces stunning images and feels like an extension of my eye/ mind/ heart/ soul. It's the best, in my opinion, not because of one outright performance factor, but because of the sum of the parts. It really just gets out of the way and allows you to shoot. I had a short street photography trip a couple of days after it arrived and you can see the results on my personal project site A Simple Mind. So much has been the impact so that it has made me think about what my gear bag may contain in the next couple of years. At the moment, I can honestly see us covering complete weddings with a couple of these and maybe an X Pro 1, which I could get for less than the price of, say, a new Nikon D4. The summer is going to go a long way to help making that decision as I use it more and more at weddings…as I'm writing this down, I'm finding it hard to believe I'm saying these things, but there you go. Sometimes, one just knows when something is right, and, for me, the X100s is simply that, right. We'll see what happens over the coming weeks and months…..
See more pictures on ianmacmichaelphotography.blogspot.co.uk
Con una cobertura diagonal de 99º  y una focal equivalente al paso universal de tan sólo 18 mm, este nueva óptica Carl Zeiss Touit Distagon T* 12 mm f/2,8 corona por el momento la cumbre angular – rectilinear – del mundo CSC, o lo que es lo mismo, ofrece el ángulo de toma más amplio disponible para cámaras compactas de óptica intercambiable, bajo una perspectiva corregida evitando las fuertes deformaciones típicas de los "ojo de pez". Idóneo obviamente para los amantes de la arquitectura, las perspectivas dinámicas y tomas ultra angulares, la capacidad de "sorprender" que tiene este objetivo con su vasto ángulo de toma es sencillamente, increíble. Ya desde las primeras tomas, una marcada perspectiva se adueña de todas nuestras composiciones, si bien es difícil en un principio amoldarse a este "nuevo punto de vista" la altísima corrección geométrica que implementa – imaginamos una labor en tándem con el firmware de cámara – hacen adictivo su uso en todo tipo de escenas. Remarcable, como ya adelantamos hace unos días en nuestra prueba de laboratorio, la calidad aportada desde sus primeros valores de luminosidad, incluso a f/2,8 obtendremos una máxima definición en el centro de la imagen, con una pérdida muy baja en los bordes y esquinas, algo complicado de conseguir si atendemos a su naturaleza ultra angular.
Visualizando archivos Raw, respecto a la nitidez, aprovechamos para recordar la importancia que tiene en este proceso el revelador usado, en aras de unificar criterio, todas las tomas del presente artículo son conversiones directas – sin edición del original – del Raw propietario de Fujifilm (RAF) a JPG de máxima calidad mediante Lightroom 4.4……
See on www.dslrmagazine.com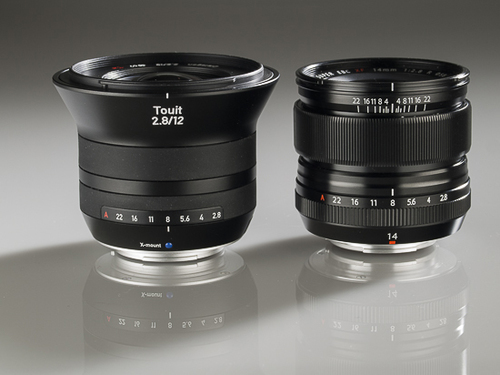 El planteamiento de estos Touit, en versiones Planar T* 32 mm f/1,8 y Distagon T* 12 mm f/2,8 –equivalentes respectivamente a 48 mm y 18 mm de focal en ángulo de cobertura– es en más de un aspecto, atrevido, y especialmente en lo que se refiere a la montura X, ya que Fujifilm ofrece para sus cámaras una línea muy completa de ópticas de también muy alta calidad, que incluye las referencias Fujinon 35 mm f/1,4 y 14 mm f/2,8 (con equivalencias de 52,5 mm y 21 mm respectivamente). A notar que aunque la nueva serie de objetivos Carl Zeiss recibe el nombre genérico de "Touit" por el de lo simpáticos loros tropicales, conservan la clasificación tradicional adicional de "Planar" y "Distagon", y por supuesto la de "T*" por los multirevestimientos antirreflejos. No lo es tanto para el caso de las Sony NEX, para las que en este momento, como ópticas "prime" podría citarse únicamente al Carl Zeiss Sonnar T* 24 mm f/1,8 ZA (equivalente a un 36 mm). Para esta montura, las nuevas focales con equivalencias de 18 mm y 48 mm parecen aportaciones muy interesantes, sobre todo si se tiene en cuenta que Carl Zeiss es la que aporta de forma nativa ópticas "prime" para Sony. Ahora bien, sin indagamos un poco más en los Touit para la montura X de Fujifilm, encontraremos datos adicionales dignos de consideración. El primero es que –en focales cortas– cada milímetro cuenta, y puede haber más diferencia de cobertura de la que pueda suponerse entre los 52,5 mm y 21 mm equivalentes de los Fujinon y los 48 mm y –especialmente– los 18 mm equivalentes de los Touit. Para ello, nada más práctico que las imágenes comparativas que ofrecemos, tomadas bajo condiciones de control muy estrictas…..
See on www.dslrmagazine.com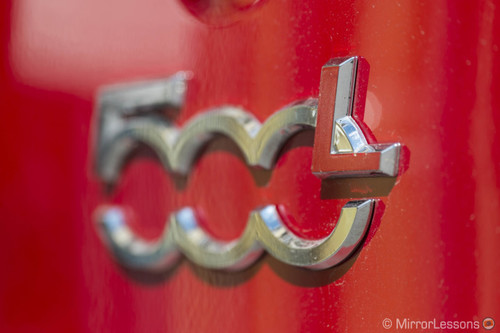 I was given a mere ten minutes to try it, as other people were waiting in line to test it as well, and it was the only sample available. Also, the lens was a prototype, very close to the final version. In that brief time, I used it on an X-Pro 1 and took a couple of pictures around the block. The lens is not too heavy and I find it well balanced with the X-Pro 1 in terms of both weight and ergonomics. The zoom ring wasn't as smooth as others I've tried, but it could be related to the sample I used. Also, the aperture ring, as with other XF lenses, is a little bit too soft and you can inadvertently change the aperture. Since I had such a short window of time, I concentrated on bringing home some interesting shots. I wanted to try the zoom at its fastest apertures but I didn't realize that I had accidentally changed it to 5.6 the whole time I was out with the lens. Anyway, the blame's on me! This lens is the first telephoto lens for the X system and Fuji seems to have made it right: the quality is there. It is very sharp, with a nice bokeh that seems to be more pleasant to the eye than traditional telephoto zoom lenses without the constant aperture like this one. The lens is stabilized and while I didn't try it much, I took a few shot at less than 1/100s and it responded very well. The minimal focus distance is more than acceptable for this type of lens, but don't expect close macro performance here. It is indeed an interesting lens for those interested in chasing animals in the park or for portraits. Its non-constant aperture won't make it ideal in low-light performance. As for the autofocus, the X-Pro 1 handed to me had the latest firmware on it that support this new lens, and that is suppose to enhance the autofocus on the X-Pro 1 as well. Again, 10 minutes isn't enough to judge a lens, but it seems that it possesses the normal Fuji autofocus speed found in the X-pro line, so nothing terribly fast…..
See more on www.bestmirrorlesscamerareviews.com
Dr. Michael Pollmann, Progamm Manager Consumer Lenses at ZEISS, about the optical design of the new Touit lens family.
See video on www.youtube.com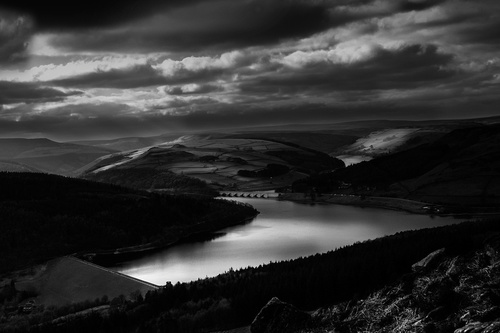 I was out climbing at Bamford Edge last weekend, and witnessed the most fantastic light over the landscape. The sun was behind some quite dramatic clouds. Every so often part of the hills would be lit almost with a giant spotlight. I shot several frames but wasn't happy, and then out came the flashlight again and lit the scene below. A black and white conversion created all the atmoshere I wanted. I have printed this as a 30 x 20 and the quality of the file from the xp1 is fantastic, the subtle rendering of the midtones above the bridge in the middle of the image is fantastic and shows every little nuance. God the Fuji X pro is a delightful machine.
See on www.thebigpicturegallery.com


By now you have probably heard about Adobe's decision to stop development of Adobe Creative Suite (which includes such software as Photoshop and Illustrator) and move to a completely different subscription-only model. In short, Adobe does not want to sell packaged versions of its software anymore and wants you to instead pay for select software packages or the whole Creative Suite on a monthly basis. For example, today you can purchase Adobe Photoshop CS6 for $599 and own the software, which means that you can install it on your computer and use it whenever you want without limitations. With the new Adobe pricing strategy, you will no longer be able to purchase Photoshop that way – you will have to get a $20 per month subscription for using Photoshop alone (or $50 for the whole Creative Suite). There will be no other option. Software will be delivered over the Internet and once you get it installed, it will make occasional requests over the Internet to Adobe.com to verify your subscription level. Creative Cloud will work the same way that CS6 works today, except it will require an active subscription. When traveling without any Internet connectivity, the software will work for a limited amount of time (something like 30 days) before ceasing to work and requiring you to connect to the Internet.Our readers might be wondering what we at Photography Life think about Adobe's new pricing policy, so here is my personal take. I think this is by far the most arrogant and selfish decision on behalf of Adobe. While I actively use Photoshop, Illustrator and Lightroom software for my work, I am already considering alternatives at this point. Not because I find the pricing to be too high, but because I think what Adobe is doing is simply wrong. Read on to find out why.
…..
What Adobe should have done, is give its customer two options – a boxed version with an upgrade path, essentially continuing the Creative Suite line, and a choice to go to the cloud. People that would benefit from collaboration and other benefits of the cloud would choose a subscription model, while everyone else would stay happy with their "owned" copies of the software.
See on photographylife.com