Fuji X-Pro1
Fujifilm is committed to the entire X-Series line of advanced digital cameras and FUJINON XF lens, and is issuing an updated XF lens roadmap following the initial XF lens roadmap released in June 2012.
With 10 FUJINON XF lenses and the new three X-Mount lenses that Carl Zeiss announced in September 2012, there will soon be 13 high-performance lenses available for the X-Mount system to meet the needs of every photographer and support a wide range of photography from  ultra-wide-angle at 10-24mm(15-36mm*1) to super-telephoto of 55-200mm (83-300mm*1.)

End 2013
In late 2013, Fujifilm will deliver the pancake XF27mm (41mm*1) F2.8 high performance single focal length lens. Fujifilm will then launch the super wide zoom XF10mm-24mm (15-36mm*1) F4 lens with optical image stabilization and the single focal length XF23mm (35mm*1) F1.4 lens.

Early 2014
In early 2014, FUJINON will launch its premier prime portrait lens, the XF56mm (84mm*1) F1.2R.
See on www.dpreview.com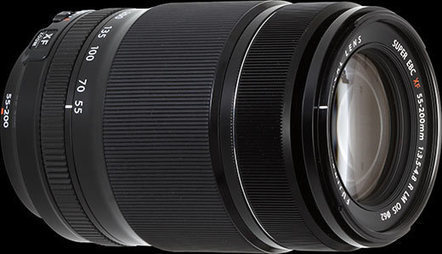 Over the past few years, the digital camera market has been transformed by the arrival of mirrorless system cameras. Freed from film-era design constraints, these can provide image quality to match SLRs in a much more portable form factor. Entry-level models provide compact-camera like handling and simplicity, while high-end cameras such as the Sony NEX-7, Olympus OM-D E-M5 and Fujifilm X-E1 are able to offer a full set of enthusiast-friendly manual controls in smaller, more discreet systems, and with relatively few compromises. However to persuade buyers to forsake their SLRs, the camera companies also need to offer lens lines that will cover their needs. While most manufacturers have attacked the mirrorless market from the bottom up, Fujifilm's approach has been the opposite, starting with unashamedly top-end X-Pro1 followed up by the more enthusiast-oriented X-E1. The company's lens line reflects this – instead of starting out with entry-level kit zooms, it took the decidedly unusual step of launching with three fixed-focal length primes. The first zoom appeared with the X-E1, but the XF 18-55mm F2.8-4.5 R LM OIS is no ordinary 'kit' lens, offering premium optics and a faster maximum aperture.
The XF 55-200mm F3.5-4.8 R LM OIS telephoto zoom follows in the same vein – according to Fujifilm the aim is to provide premium optical quality and construction alongside class-leading image stabilization. Like the 18-55mm it features a relatively fast maximum aperture, gathering half a stop more light than most similar zooms for SLRs, and it uses a pair of linear stepper motors for near-silent autofocus. As with the other XF lenses, it also offers all-metal barrel construction and an on-lens aperture control ring. The overall picture is of a decidedly premium lens, that's quite unlike the inexpensive 55-200mm F4-5.6 telezooms for APS-C SLRs.
Headline features55-200mm focal length (83-300mm equivalent)Relatively fast F3.5-4.8 maximum apertureOptical image stabilization; 4.5 stops claimed benefitAperture ring on lensX mount for Fujifilm X system mirrorless cameras

See on www.dpreview.com
The Fuji Guys give you a quick look at the current Fujinon XF Lenses including the new Fujifilm Fujinon XF55-200mm (83-300mm) F3.5-F4.8 R LM OIS
See on www.youtube.com
The Fuji Guys Billy (@fujiguys) gives you a hands on preview of the brand new Fujifilm Fujinon XF55-200mm (83-300mm) F3.5-F4.8 R LM OIS Telephoto Zoom Lens for the X-Series Camera System.
See on www.youtube.com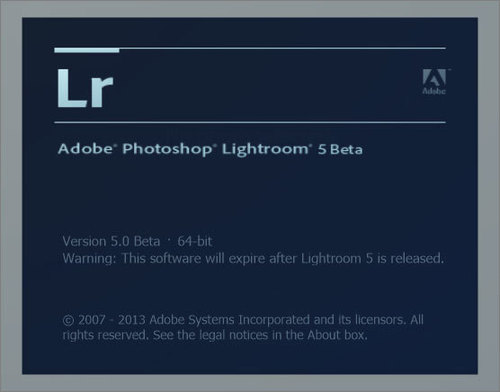 A little more than a year ago, Adobe released its most recent major update to Photoshop Lightroom — the company's flagship photography workflow application — after a two-month open beta program. Today, the company takes the wraps off a beta release of the followup, continuing a tradition of public beta that stretches right back to Lightroom's formative days. The latest Lightroom 5 betabrings several interesting new features, including a radial gradient tool, a more advanced healing brush and a clever automatic perspective correction tool. But for our money, the feature which stands out is support for offline image editing, or what Adobe calls Smart Previews.
If you're one of the many photographers who take advantage of Adobe's license terms allowing use of a desktop and laptop on the same Lightroom license, chances are you've hit a certain dilemma. You're out in the field with the laptop, yet you want to browse your existing catalog and perhaps tweak a few photos — but you've not brought the catalog's contents with you. The laptop drive doesn't have enough storage space for all your photos, and you didn't think you'd need to carry your bulky external drives with you. Or perhaps you're not even using external drives — maybe your catalog is shared across the network from your desktop machine. Either way, you don't have access to the files you need. That's the problem Smart Previews aims to solve. Lightroom 5 public beta can automatically generate reduced-resolution copies of your images on external drives and network shares, suitable for the smaller storage space available on your laptop. And it will let you edit these images just as if the files were online. Of course, some edits won't be meaningful on reduced-res previews. For example, you'll likely want to forgo tools like noise reduction and sharpening, where information at the pixel level is key. However, for many tools such as cropping, tweaking color and so on, that reduced-resolution file will still be enough to get the job done, or at least to get you in the ballpark while an editing idea is fresh in your mind. The clever bit happens when the offline media comes back online — go back into the images, and your edits are applied to the originals automatically. This is very clever stuff, and something we have a feeling many photographers will welcome with open arms…..
See on www.imaging-resource.com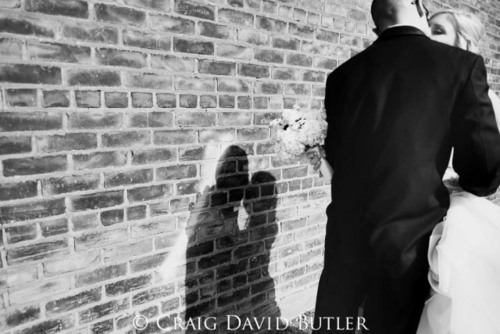 I noticed that I have been using more and more the Fujifilm Xpro-1 at weddings. It was fast becoming my go to camera for Black & White photos and detail shots. I have enjoyed the camera not only for its lightweight and rangefinder profile but also for its image quality. With a 400% Dynamic range option and a huge amount of latitude on the highlight and shadow tones I found very fast the detail it could record was much better than the Canon's I had been using. The noise or grain in low light is very similar to that of film that I had really missed at high ASA (of film). I know many people have talked about whether the camera would be suitable for wedding work with regard to image quality and speed. So below are a few of my findings with this awesome little camera: Quality – The Xpro-1 has incredibly sharp images straight out of the camera. I typically shot every image in raw with a JPG. I have found that the JPGs are awesome and very little tweaking is ever required from the Raw images. The sharp image quality is primarily due to the lack of the low pass filter. The low pass filter helps eliminate moire' from a patterned array of pixels in traditional SLR cameras such as most Canon's and Nikon's. Fuji has a new pattern array which helps eliminate this patterning and ultimately the evidence of moire. Next, in wide apertures such as 1.4 there is no evidence of chromatic aberration (hugely evident in most of Canon's lenses). While it is a 1.5 crop / APS-C sensor the print and image quality is very close if not better than my 5D Mark III. Color – I have used several cameras over the years from Kodak's, Nikon's, Olympus, Fuji's and Canon's. Each were very good in many respects. The Fuji Xpro-1 is the first to nail color almost dead on every time. The image quality is very film like with respect to color and dynamic range, in my opinion. Electronic Viewfinder – One of the features I have loved in this camera is the electronic viewfinder. If you are unfamiliar with this feature it is a small digital display of the image in the viewfinder rather than a pentaprism or reflected image you get from standard SLR cameras both film and digital. Why I love this is it displays the images you will be capturing prior to actually capturing it. The reason why I love this so much is when the image is captured it looks like what I was looking at through the viewfinder. Why I love this so much is I no longer have to look at the image on the back of the camera to check, not that I did that much but it has made the use of the camera much more analogue or film camera like feeling. Speed – As many of you know I am focused on the emotional moments during a wedding day and speed is of the essence as these moments happen so quickly and then are gone. The Xpro-1′s focus speed is much slower than my Canon's and therefore I typically am reaching for the 5DIII for the moments in between. If you have a few moments the Fuji works amazingly well.

See more pictures on cdbsi.net

Well, yes, they technically are, in the sense that they are not reflex cameras. But I have to confess, it bothers me every time I hear or read about them and they are referred to as 'mirror-less.'* Why? Well, it seems to me that currently the term 'mirror-less' has come to mean, by and large, micro four thirds cameras (aka M43, M4/3, etc.). The X-Series cameras as a whole are certainly not this. As far as the X-Pro1, X100s, and X-E1 go, not only are their sensors larger, but also decidedly different. The X20 also sits in the decidedly different camp. Further, in a wider sense, mirror-less could mean any camera that is not a reflex camera, and this would include point and shoots. The X-Series cameras are certainly not this either, with the exception of the XF1 of course.
http://www.fujifilm.com/products/digital_cameras/x/

So, I find the term misleading. Not only for the above mentioned points, but also because the X-series cameras, in particular the top four (X-Pro1, X100s, X-E1 & X20), are quite different in operation from M3/4 mirror-less cameras (let's exclude for a moment the XF1 and X-S1). Most notably they all have built in viewfinders and, with the exception of the X-E1, they all have an optical option. As well as this, they are also all far more "manual film camera-like" than any of the M4/3 offerings. Basically, their whole gestalt is different. In fact, to be more linguistically accurate, they actually have a gestalt. I feel the same applies to Leica digital M series cameras. Not many people refer to these as mirror-less, but some do. I suspect it seems really wrong for many to conflate M4/3 cameras and Leica digital Ms with this term, and for me it seems no less wrong with the Fujifilm cameras in question.

So, what term to use instead? That indeed is the question. Perhaps something like "rangefinder-like cameras" or "rangefinder style cameras." They all seem a bit awkward though. Personally, I'm all for following the Leica tradition here. Just as we talk about "Leica Ms," "digital Ms," "digital Leia M cameras," etc., why can't we just refer to these cameras as "Fujifilm X-Series cameras," or more simply, "X Cameras," "X-Series cameras," "Fuji Xs," etc.? Surely, these cameras are unique enough, distinct enough and, not the least, stylish enough to have not only their own class but their own class defining name. There is a kind of zeitgeist here, and as I mentioned above, their sum is more than their parts – they have a gestalt.**
Typed with a little help from Radiohead (this song incidentally, is about exactly the same age as the second hand camera I am awaiting delivery of this morning)
* my computer and my education insist that 'mirrorless' is wrong and that 'mirror-less' is correct
** having said all that, I do think Fujifilm muddies the water somewhat with the inclusion of the XF1 and X-S1 in the X-Series. These cameras don't really seem to belong here. Not only are they externally / operationally different, they don't even really share the internal defining features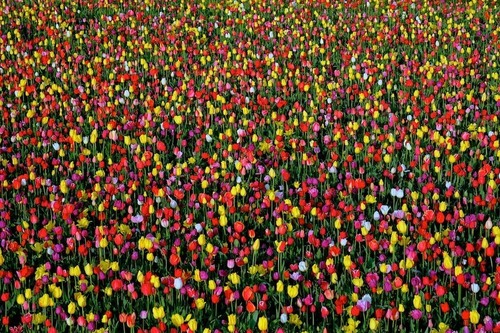 Every spring the Wooden Shoe Tulip Farm in Woodburn, OR holds a festival where visitors can come and enjoy the beauty of their tulip farm. I thought it would be fun to go and have a look this year (my first visit ever and totally not the last!). What I saw was beyond mind blowing. The colors, man. THE COLORS! What a sight. I brought along my Fujifilm X-Pro1 and really wanted to capture the vibrance of the tulips. Hope you enjoy!
See on vanearlphotography.com
Infos
Ca va faire une semaine et demi je que suis à Tokyo. Voici quelques images prises avec le Fuji Xpro 1.  Au début je transportais le D4 avec un 24 1,4, un 50 1,4 et un 85 1,8. Maintenant il reste dans ma chambre et mon épaule me remercie chaque soir.J'ai fait les images cette après midi. Pour donner une idée à ceux qui connaissent Tokyo. Départ pour le Tokyo Metropolitan Government Building, passage par le 45 ème étage des 2 tours (gratuit). Ensuite départ pour Ikebukuro avec la Yamanote line pour rejoindre la tour Sunshine et son observatoire au 60 ème étage (685 Yen).
Technique
Les photos sont prises avec le Fuji Xpro1, avec le 35 mm 1,4 et le 18mm 2. Elles sont passées dans Lightroom pour le noir et blanc. Ajustement des niveaux, courbes, clarté,… Exportation pour le web.
See more pictures on www.nicolaslambert.be
I have had two M42 screw mount Super-Takumars (55mm F1.8 and 135mm F3.5) for a few weeks now. I almost immediately felt home with 55mm Super-Takumar but my initial feels with 135mm one were quite mixed ones. It felt too long for manual focusing with X-Pro1 which do not have any kind of focus peaking to help focusing. I usually use 3x focus magnification to check the proper focus (10x magnification is way too wobbly). Fortunately, i am usually able to get nice focus straight in without using any focus magnification. Now that I have little bit more experience with the 135mm I think it is usable with X-Pro1 but you have to accept increased amount of non-keepers as compared shorter focal length manual focus lenses. I can use it even wide open (f/3.5) indoors in quite dim light and get at least some good and reasonably sharp shots. Not bad. Outdoors it works very nicely with apertures 8-11 or so (of course wide open is nice for bokeh and blur too).
See on jonnenaarala.wordpress.com