Fuji X-Pro1


An intimate portrait of northern India captured on a Fuji x pro 1 at 6fps because it helped to capture India's chaotic and bustling atmosphere. So much of what you see while travelling in India is astonishing and often quite bizarre. This is only because it's being seen from a western perspective; the locals don't see it in the same way at all, because it's life as they know it. The aim of the video was to play on the sense of the 'unexpected' by slipping in short flashes of surreal footage: quirky objects and actions so the viewer is momentarily confused with what is real and what is fake….
See on vimeo.com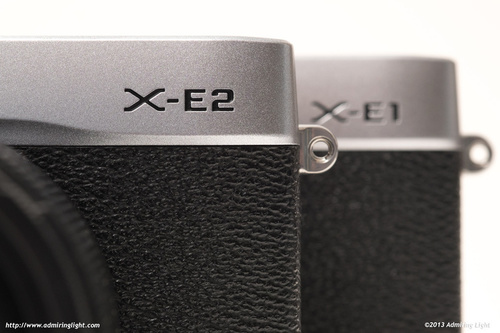 To get an idea of the performance increase with the X-E2 vs the X-E1, I shot high-speed burst mode using RAW to fill the image buffer and then timed the release.  Since the X-E2 uses 14-bit RAW files and the X-E1 uses 12-bit RAW files, the X-E2 files are larger, but the X-E1 can handle a few more photos in burst mode before filling.  The X-E2′s RAWs are 30% larger (32.2MB vs 24.9MB) than the X-E1s, while the X-E1 can shoot 11 frames  vs the X-E2′s 8 frames before filling the buffer…  Total write size in the buffer is approximately the same, though the X-E1 is writing 6% more data…if write speeds are equal, we'd expect a 6% performance improvement on the X-E2. The third column in the table below are extrapolated times based on this difference.  I think both share an approximately 280MB buffer. I also tested three different SD cards.  First, a SanDisk Ultra, "Class 10″ 15MB/sec card; Second, a SanDisk Extreme UHS-1, 45MB/sec card; Finally, a PNY Elite Pro UHS-1, 90MB/sec card.
Here are the results:
SD Card
X-E1
X-E2
X-E2 (+6%)
SanDisk Ultra 30MB
55.6s
47.3s
46.5s
SanDisk Extreme 45MB
27.5s
9.3s
9.9s
PNY Elite Pro 90 MB
22.9s
7.2s
7.7s
Times required to clear image buffer after high-speed RAW image burst
See on admiringlight.com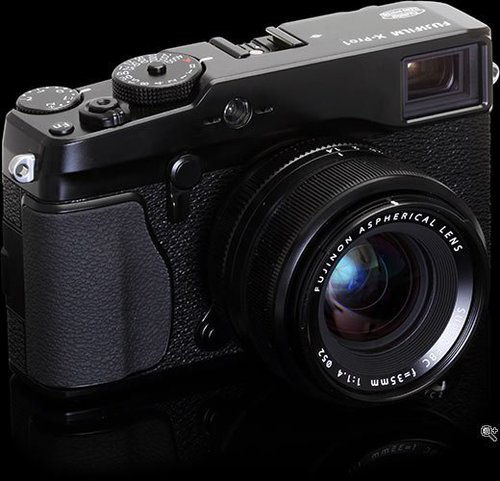 I know this is quite late to write the review on X-Pro1. But I had a lot of enquiries since i owned one. Rather than replying  every time people asking about it, why not i put in my blog so it can benefit everybody.  First of all, I just want you to know that I'm not really into gears. Before having the X-Pro1, I only owned Nikon D60 (new) & D90 (2nd hand) with 18-55mm kitlens & 35mm F1.8. Besides of that, i'm a fan of film camera too, so i had a TLR Yashica 635 and SLR Minolta SRT101 with 58mm Rokkor Lens…..
If I could change a thing on X-Pro1, What is it?
Personally, I would like to change the front lever to its original function in film camera as timer. The switching between EVF & OVF can be programmed in LCD/Eye sensor button. The mechanical timer is good (do you remember the sound of the mechanical timer?, thats "retro" if you could understand me) , but not really reliable for long time run (my minolta has this kind of timer, it still working after about 30 years in the market). However, digital timer will do just fine too. But I'm sure people will love the long forgotten "mechanical timer"……

See on shukurjahar.wordpress.com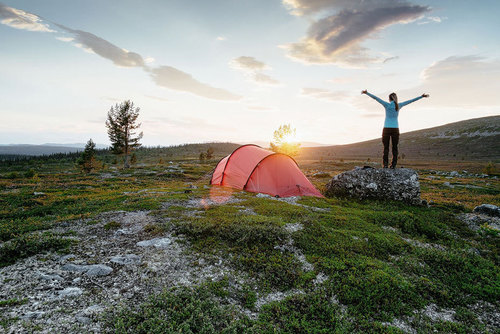 Als wäre es gestern gewesen. Wenn ich mir die Bilder von unserem Fjäll Äventyr anschaue, bin ich in Gedanken wieder dort. Im Reich der Rentiere stapfe ich durch feuchtes Moos – auf dem Rücken schweres Gepäck und an meiner Seite Anna, die zum ersten Mal mit mir hier unterwegs ist. Was vor vielen Wochen noch in Schweden begann, ist nun endlich fertig geworden: der Text über unsere Tour von Foskros nach Tänndalen. Draußen hält der schwedische Nieselregel seit Stunden an. Es ist die Art von Regen, bei der man sich beim Wandern ständig fragt, ob man den Regenponcho auspacken soll oder nicht. Jetzt sitze ich im Warmen und habe den zweiten Saunagang hinter mir.Der Sommer hat sich hier in Westschweden seit Tagen verabschiedet. Das Thermometer klettert kaum über zehn Grad. Doch wer im August zum Wandern nach Schweden ins Fjäll fährt, der tut das nicht wegen der Sonnenstunden. Anna und ich haben es uns im Ferienhaus meiner Eltern gemütlich gemacht und genießen entspannte Tage nach unserer neuntägigen Tour. Neun Tage, in denen wir das spätsommerliche Fjäll unterschiedlicher wohl kaum erleben konnten. Stürmisch-kalt blies uns der Wind auf den Hochebenen entgegen. Fast märchenhaft und idyllisch erlebten wir die Laub- und Nadelwälder. Regen und Sonne wechselten sich ab…..
See on www.joelwagner.de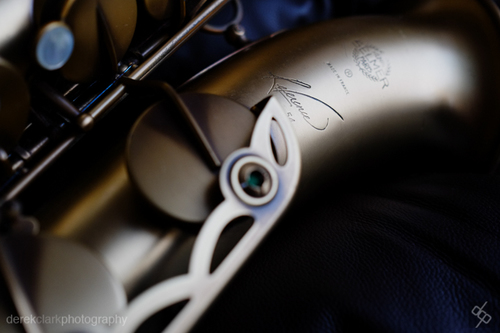 … the 23mm feels perfect in your hands, especially on the X-Pro. But the quality of this lens is just stunning and Fuji has done a fantastic job in producing a lens that is more than the sum of it's parts. The 35mm f1.4 has always had the edge over the other X Series lenses, but the 23mm has a look that is just as special and I can't wait to use it on a real shoot. I'm a documentary photographer and this is a lens to tell stories. You get a great perspective with an old school 35mm, just the right amount of foreground to background without a load of distortion. It's also a lens that you can move in close and still get a great look without peoples faces getting all bent out of shape. The 18mm f2 can be a little wide for my liking, but this new 23mm foots the bill. So the 23mm f1.4 has been worth the wait. The 56mm f1.2 should be out early 2014 and if it's in the same league as the 23mm it will be stunning. I shoot with two bodies a lot and the 23mm on the X-Pro1 and 56mm on the X-E1 will be a great partnership. I'll have more photos from the 23mm in the next few days on this blog as well as Twitter and Facebook. I'll also shoot some street photography and post them on 35mmStreet. I'll leave you with the horn, or rather, two horns. My Selmer Tenor and Yanagisawa curved soprano, two amazing saxophones. If you've got the horn and still not satisfied, take a look at Project Jazz on this here site……
See more pictures on www.derekclarkphotography.com
For those of you that know my photography, you know I don't take a lot of pictures of people. But, I do take personal images, especially of my beautiful older daughter. Before I sold-off my Canon gear, my "go to" portrait lenses were the 85L or even the 135L. Those were amazing lenses, especially on a full frame 5D. But, shooting with them was not an intimate experience – I felt detached from my subject, not part of the action. I was far away using a big, intimidating tool. One of the things I love about the X-Pro1 is that it's small, unobtrusive, and non-intimidating. It lets me get close to my daughter and be more spontaneous with the images I make. And, that's why I like using the Optical Viewfinder (OVF) so much. It keeps me close and lets me frame images in a more natural way. I can see not only what's in the frame, but what's not in the frame – I feel part of what's happening. I see my daughter with my own eyes – not through an electronic interpretation of her. It's not artificial. It feels intimate and real. The OVF is definitely more difficult to use when it comes to nailing the focus point, particularly when I shoot wide open. But, it didn't take long before I became comfortable with the process. For me, the OVF is the only reason for me to stick with the X-Pro1…..
See more pictures on jeffseltzerphotography.com
The old barn is only a stone's throw from where I live. This morning we woke up to hoar frost and the trees and fields were covered in a thick layer of frost. I have used the old barn as a back drop for several photo shoots over the years so I was disappointed to find it almost completely caved in on itself this morning. Once I am sure a beautiful structure sitting there at the foot of the hills with a great view of the valley. I was ill prepared to shoot this morning as I had driven off without gloves and my toque. With finger numb I came away with a few frames. All images are captured with the Fujifilm X-Pro1 with the XF 35 1.4R lens….
See more pictures on mfoto.ca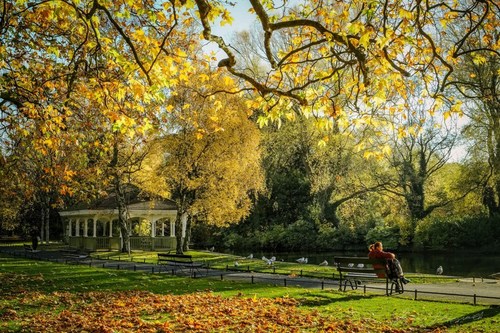 We've been blessed with some spectacular colour this Autumn here in Ireland. Apparently, according to the news, the weather conditions were just right that the colour of the trees here rivalled that of those in New England. Certainly where I live the colours have been amazing. I've been keeping a good photographic document of the progress of my favourite season as it affected one of my favourite parks in the city, and I'm working on making this into a book. However, as the final days of fall give way to winter, the foliage has one last gasp of spectacular colour, and I did my best to capture its grandeur. The following photos were all captured with my little Fuji XE-1 and the 18-55mm lens. I've been pretty skeptical of this lens in the past, but as I've recently discovered, processing your images in Iridient Developer (or Capture one or Photo Ninja apparently) can have a pretty big effect, I decided to give the lens another chance. I was not disappointed, and I'm completely re-evaluating my opinion of it. Technicalities aside, the Fuji's ability to capture colour and the vibrance, made it a perfect choice to chronicle the beauty of the Autumn leaves . I've tweaked these a bit in both Iridient Developer and then further in Lightroom, but I haven't altered the spirit of the images…..
See more pictures on blog.thomasfitzgeraldphotography.com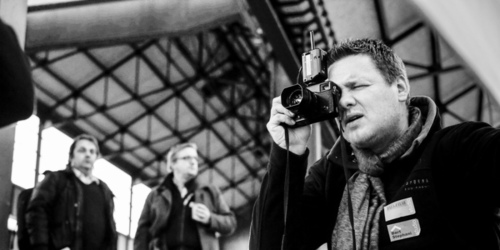 My name is Bert Stephani and I'm a professional photographer from Belgium. That's a tiny country in the middle of Europe famous for it's beer, chocolate and for inventing fries. The French stole the fries from us, but it should actually be "Belgian fries". As a photographer I specialize in not being specialized. But I'm always interested in people, so most of my work is centered around portraiture and reportage/documentary. I'm a story teller and feel equally at home telling the stories of private, commercial, editorial or corporate clients. I also get a lot of satisfaction out of sharing my knowledge with other photographers through blogging, workshops and lectures. My family is my biggest joy and inspiration. My lovely wife Stacy keeps my feet firmly on the ground and I deeply respect her ability to live with someone with a chaotic creative brain. My three kids Kobe (10), Maya (9) and Noa (6) mean the world to me and teach me valuable lessons every day on how to stay amazed. Most of my spare time is spent with my family. I enjoy being out in nature, travel, read and sharing a great meal with friends…..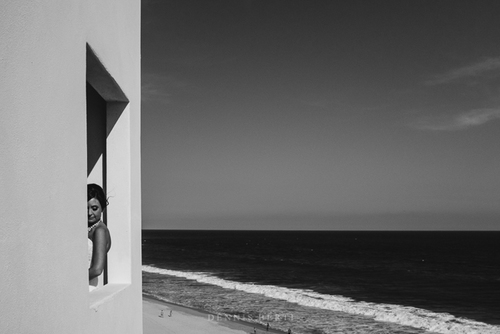 People ask me which are my goals as a wedding photographer? Or what am I expecting from the photographs i take? Everyone has a different approach talking about the direction of their own jobs or the way they just work with their clients. Well, in my case my highest priority is to make my brides very happy. Because is also what makes me happy. First of all is to exceeded their expectations when they gave me the huge responsibility to shoot one of the most important days on their life, they are trusting me. Plus the fact they choose me between many other great photographers, I can't ask for more. but there is also  the deep pleasure to take pictures just for to take it. The joy to click the shutter and feeling very good about it, grateful to have one of the best job in the world. But I really believe this happiness/pleasure/joy could be shared with other friends photographers too. Shooting a wedding for me is always a pleasure and I'm always excited, but in a raw world this is just a job (a great job). What about when a colleague ask you for some help or just for kindness to share an experience with him without any compensation? Until today I did it a few times and I will do it again, because feels nice to create something without commitments and overall doing what i love most: Photography! There is not nothing better than shoot just for fun, having the time to experiment new stuffs, techniques, ideas etc, or in my case trying the new camera: the Fujifilm x100s….
See more great images on dennisberti.com