Fuji X-Pro1
FUJIFILM Corporation is pleased to announce that two new dedicated X-Mount system Macro Extension Tubes; the MCEX-11 and MCEX-16, will be available from the middle of December 2014. Macro extension tubes are inserted between the lens and the camera body and increase the distance between the lens elements and the sensor enabling users to focus on subjects much closer to the camera.
1) Two types (11mm, 16mm) will be available.
You can choose from the two types of tubes depending on the level of magnification you require.
2) Electronic contacts allow you to shoot with AF and AE using the tube.
Electronic connections automatically pass information between Fujinon X-Mount lenses and Fujifilm X-series camera bodies so you can still use autofocus and control the aperture while using the tubes.
3) Designed exclusively for the XF lenses and X-series cameras
The mount rings of both tubes are made of high-grade solid metal and are precisely manufactured to suit the XF lenses and the X-series interchangeable cameras perfectly.
4) Maximum Magnification of the Macro Extension Tube
The table below details the Working Distance (distance from the top of the lens barrel to the subject) and the Shortest Shooting Distance (distance from the image sensor to the subject) of each of the current Fujinon X Mount lenses with and without the tubes attached. Some tubes do not work with some lenses. These are indicated below by the grey boxes. The shooting distance and shooting magnification change according to the position of the focusing lens group. The table shows reference values for when the focusing lens group is in the position to shoot the closest object……..
Source: www.fujifilm.com
Fujifilm has announced two macro extension tubes for its X-series interchangeable lens cameras, the MCEX-11 and MCEX-16. Compatible with Fuji's XF and XC lenses, they offer full AE function and are designed to 'seamlessly blend into the original look and feel of the X-series'. The MCEX-11 and MCEX-16 will be available in mid-December for $99.95. Also making its debut is Fuji's PC Tethered Shooting Software HS-V5 for Windows v1.0. It provides two operation modes, Camera Mode and PC Mode for making exposure adjustments either on the camera or connected computer. Macro tubes and tethering software may appeal to a smaller portion of Fujifilm's X-series owners, but their introduction signals a continued commitment from Fujifilm to build a viable system for serious photographers. Fujifilm has also given a December 18 release date for X-T1 firmware promised at Photokina. The firmware v3.0 brings features such as 1/32000sec electronic shutter, 'Classic Chrome' film simulation mode and direct AF area selection to both original black and newer silver X-T1 models. The Fujifilm X-E2 also gets a December 18 firmware v3.0, adding Classic Chrome, interval timer shooting and WLAN remote control with use of the Camera Remote app. The Fujifilm X-E1 and X-Pro1 (also available December 18) are provided firmware updates adding AF+MF control for all X-mount lenses, and the X30's update (available now) improves the autofocus lock function……
Source: www.dpreview.com
Thomas Menk defines himself as a fine art photographer, a designer, a philosopher, a composer, a father, a learner and a human being. He is undoubtedly all of those, but he's also an official Fujifilm X-Photographer and the curator of a growing and popular collection of links to blog posts and web pages about the Fuji X series of cameras. Based on my interaction with him, he seems to me a soft-spoken, humble gentleman that is not going to be changed by his popularity. If you read his answers, I am sure you will agree with me.
F Stop Lounge: Tell us a bit about you and your photography.
Thomas Menk: I am an entrepreneur with different sectors of activity and companies. Photography was and is my passion since more than 20 years. Through various exhibitions in galleries and in my own gallery my photography work became a lucrative sideline in recent years, so now I need a new hobby :) My focus is in landscape and travel photography. However, I also love street photography – but without people ;-) As a landscape and nature photographer, I think that people even disturb the peace and harmony of the composition. Nevertheless, I find it very nice to find places in towns without people and hold them. Sometimes quite a challenge. Photography is a nice balance to my other activities and I love the luxury of not having to earn my living with this…….
Read more on: www.fstoplounge.com
…. following my previous post about underwater housing and photography I don't want to repeat myself about things like: how to prepare your camera for the first time, few little tricks that might help, camera settings etc. Also, certain features that apply to DiCaPac WP-S3 and WP-S10 are shared, but I rather talk about actual feeling I got from using it with Fujifilm cameras systems. For my initial test I used Fuji X-Pro1 and X-T1. Both cameras performed well, but my personal selection falls towards Fuji X-T1…..
Source: www.capturemyimage.net
This was my third trip to Iceland. My intent was to take some pics, reflect, and submit to some geographic OCD. My first trip to Iceland included eight glorious days driving the Ring Road. Three years later I returned with my family so they could experience this beautiful country and landscape. They got to experience a lot of the south coast along with the usual Geysir > Gullfoss > Þingvellir circuit. New to me on this family trip was a visit to the Snæfellsnes. So on my map of Iceland I had completed the big circle and several peninsulas, but there was one major region left unseen: The Westfjords. And it bothered me that to have a whole region unexplored. I flew from Boston arriving midnight at Keflavik, walked over to the Airport Hotel and grabbed a room for the night. After a good night's sleep and an Icelandic breakfast of breads, meats, cheeses, muesli and yogurt, I walked back to the airport to and picked up my rental car. My destination was Ísafjörður, far to the north…….
Westfjords Day 1: Keflavik to Ísafjörður
Westfjords Day 2: Ísafjörður and Villages
Wesfjords Day 3: Ísafjörður to Látrabjarg
Source: photo.stjeanm.com
Lightroom 5.7 is now available as a final release on Adobe.com and through the update mechanism in Lightroom 5. This release provides support for additional camera raw file support, new lens profiles as well as a couple of reported bugs.
Features
Updates to Synced Collections:
Synced collections now show a more prominent share button at the top of the Toolbar. This allows you to quickly share your synced collection with friends, family, and clients using Lightroom web (http://lightroom.adobe.com).
Comments and likes left on Lightroom web now sync to the Lightroom desktop catalog. Comments and Likes will be shown in the "Comment" panel for the synced collections.
Images with comments and likes will display a badge icon, indicating that there are comments.  A colored badge  indicates that there are unread comments.
Integrated utility to import images from Apple Aperture and Apple iPhoto libraries into Lightroom:
New Camera Support in Lightroom 5.7
Canon EOS 7D Mark II
Canon PowerShot G7 X
Canon PowerShot SX60 HS
Casio EX-100PRO
Fujifilm X30
Fujifilm X100T
Fujifilm X-T1 Graphite Silver…….
Source: blogs.adobe.com
ACR inkl. "Classic Chrome" film setting for X100T and X-T1 GS
A recent phone call from a client for a rush photoshoot led to a great opportunity to use the lighting skills I learned many years ago at the BBC. All I knew was we had the Bristol Museum available for 2 hours and we needed a couple of wow shots for an event campaign. I suggested a few models and together with designer Molly Mishy May, we worked out the plan. Vicki was to do Victoria's hair at my studio ahead of the shoot to save time on set and while I rigged lights she was to work with Donatella. It was a great plan and it worked perfectly. You have to start with the end in mind. As soon as I was on set with my clients I established the fact they wanted one shot with portrait orientation for a poster and leaflet campaign with space at the top and on the left for text and one landscape orientated shot for body copy. Both shots needed to show the museum as a classic building suitable to hold functions. The models were to be in dramatic poses as if playing roles in a performance rather than just looking pretty……….
Source: www.prophotonut.com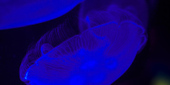 We are happy to announce the first release candidate for the upcoming darktable 1.6. In case you are wondering about the versioning scheme: we use odd numbers as development versions and even numbers for stable releases. This means the release candidate, tagged as "darktable-1.5.1″, is an unstable development version – the final stable version will bear the tag "darktable-1.6.0″. Grab the tarballs from the github release page:
https://github.com/darktable-org/darktable/releases/tag/release-1.5.1
Concerning Pascal's Unstable PPA: only Ubuntu 14.04 (LTS) is supported, and there will be no support for future non-LTS releases. Of course the stable PPA will still serve all active Ubuntu versions starting at the most recent LTS. And here are the preliminary release candidate release notes:
New features:
initial support for x-trans sensors
input colour gamut mapping
slideshow
better basecurve tool to create basecurves from raw/jpg pairs
soft boundaries in sliders (right click and type 8 in exposure compensation for example0
support huge images (> 32 bit pixel index)
pwstorage libsecret
new defringe image operation
automatic levels
big exr export speedup (multicore support)
color conversion speedup (openmp for lcms2 case)
tiff read/write rewritten, works on 32-bit float now
embedded icc profile support for png/tiff (read/write) ……
Source: www.darktable.org
I have fond memories of shooting with a Sigma 10-20mm and 10mm fisheye a few years ago on DSLR's. Super wide angle lenses are great fun and sometimes it's the things they say you shouldn't do with a wide angle that turn out to be the most interesting and fun. I got that familiar, but at the same time forgotten tingle of excitement when I attached the Fuji 10-24mm f4 lens to the X-T1, similar to how a piece of music takes you back to a memory tucked away in the back of your mind. A super wide angle lens is an epic way to see the world! In full frame speak, this would be a 15-36mm, so it can be a decent documentary lens, especially in tight spaces. It could be used for street photography too, but it's a bit too big compared to the 23mm f1.4 or 18mm f2. But if landscape or architecture work is your thing, then this is the lens for you. I haven't managed to get anywhere near the sea since having the 10-24mm, but I'm sure it would produce epic seascapes………
Source: www.derekclarkphotography.com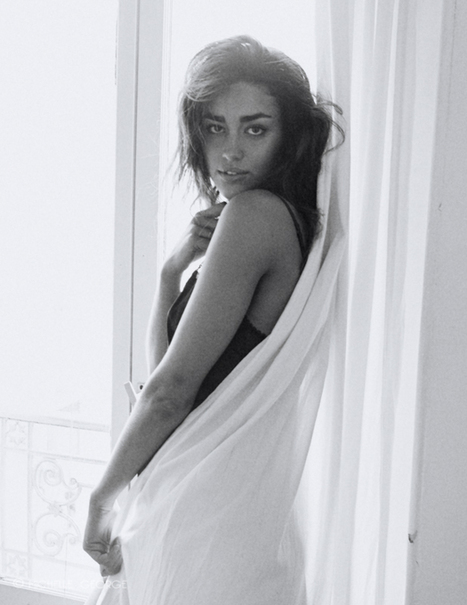 I've just got back from vacation trip to Paris, this time it was for pleasure, not work…though after seeing Peter Lindberg's current exhibition at the Gagosian gallery I felt an overwhelming need to take some pictures. So I contacted my friend and model Gina Woitke who happens to live in Paris with a view to combining street photography and portraiture. All I had on this trip was my Fuji X e1 with its 18-55 mm kit lens so we decided to keep it very raw. Stripped back, no make up, no styling and no retouching. All Post production is done in Adobe Lightroom with a view to give it a filmic look……..
Source: michellegeorgephotography.com