Fuji X-Pro1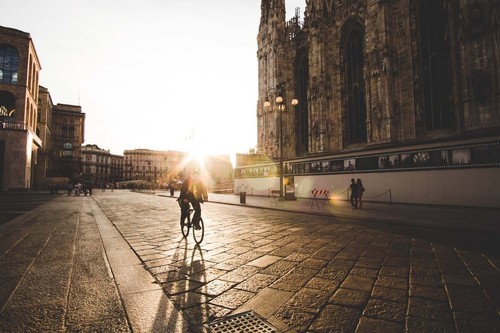 Can the new Rokinon 12mm f/2.0 NCS CS compete with the Zeiss Touit 12mm f/2.8? Here are my thoughts on this unique lens. A few months ago I showed readers how to pick a lens for milky way photography. In the conclusion of the guide, there was one particular type of lens that stands out above all the rest: the fast wide angle. Rokinon has been a particularly popular manufacturer for photographers interested in astrophotography because their lenses often outperform many of the more expensive offerings from Canon or Nikon at a much lower price. The lenses from Rokinon eschew the typical modern norm of autofocus or image stabilization, instead focusing solely on the optical performance. You can find the same lenses under other brand names too: the original manufacturer is Samyang and their lenses are available under the names Rokinon, Bower, Walimex and a few others……
See on www.lonelyspeck.com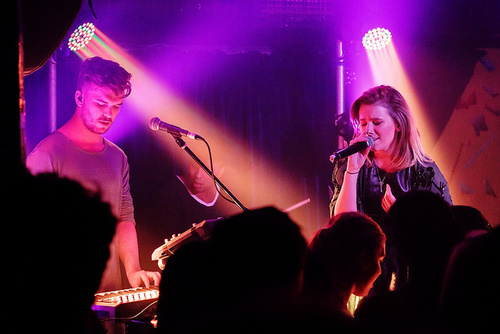 Great show tonight by the young Kiwi band Broods – very impressed with them, I can see why they're touring with Ellie Goulding at the moment (and she's a fan, too). Be proud of them, New Zealand!  They're going to get very big, very fast…..
See on robertcatto.com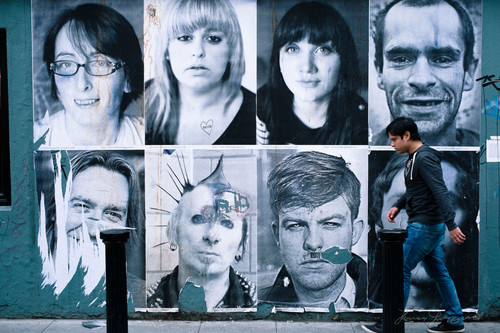 Replichrome is a set of film emulation presets for Lightroom and Adobe Camera Raw developed by Totally Rad. Recently Totally Rad launched the second set in the Replichrome series, Replichrome II. The first set was designed to emulate print film, so as you can imagine the second set is designed to emulate slide film. Replichrome II includes presets for Fuji™, Agfa™ and Kodak™ slide films. It is important to understand, that despite being a set of presets for Lightroom, this is a true emulation tool. By making use of Lightroom's ability to use custom colour profiles, Totally Rad has used scanned film to profile individual film stocks and then combined them with profiles for various digital cameras to create a close emulation of various types of film. It is this use of the colour profiles that separate Replichrome from other Lightroom presets. The other major company to use this technique is VSCO film. People often complain about the cost of these presets, but there is a substantial amount of work involved in profiling various film stocks, not to mention the cost of the equipment involved to do this properly…..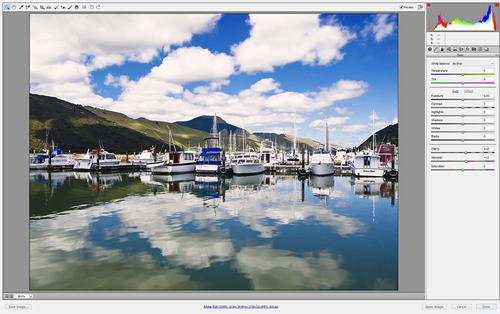 For Fuji users:
Fujifilm Tele Conversion Lens TCL-X100 support.
Fixed issue with Fujifilm X-T1 raw images appearing too bright at high ISO settings when using Dynamic Range 200% and 400%. Unfortunately, this fix may affect the appearance of existing images captured with this combination of settings.
See on www.dpreview.com
Wow. Big news. Still can't believe that I actually did it. A few weeks ago I sold my entire Nikon DSLR equipment and have switched to the Fuji X system. After 20 years of being a loyal Nikon customer I finally decided to take a step into the future. Over the years, I had amassed a collection of lenses, flashes and small tools such as remotes, batteries etc.. Nikon had never let me down. As a matter of fact, I simply loved my Nikon D800. It is an amazing camera with probably the best possible image quality out there in the market. But it was time to move on and I am actually very happy that I switched to the Fuji x system. In this post I want to share a few thoughts about making such a drastic switch. The Fuji X system belongs to the category of the mirrorless cameras. They are significantly smaller and lighter than modern DSLRs. These cameras used to suck in the past because they either didn't have a viewfinder or it didn't really work…….
See on sftwins.com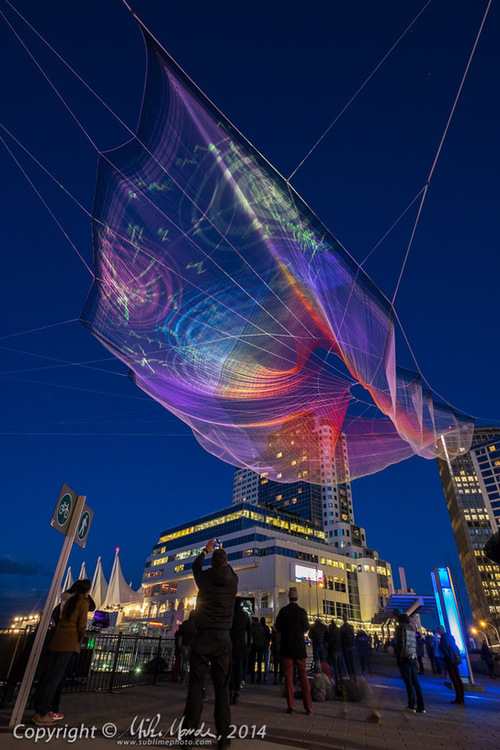 We finally received a small shipment of the new ultra-wide-angle Fujifilm 10-24mm zoom lenses and I have also received my own personal one. By and large, I am very impressed with this new zoom which is equivalent to a 15-36mm zoom on a full-frame camera. It stays at a fixed f/4 throughout its zoom range and also has an amazingly effective OIS unit – the Optical Image Stabilizer. I did a series of shots at 10mm in near darkness with a 0.8 second exposure, so nearly a full second. Of the ten photos, two were unusably blurred, three were a bit blurry but would still make decent 8×12 inch prints I'd say, but five were actually tack sharp, looking almost like they were shot on a tripod. That is the advantage of having an effective stabilizer on an ultra-wide lens! I have also done a handful of shots at 1 second at around 17mm focal length and while the hit rate is a little worse, even that is doable if you try hard. Examples of both are in the above linked gallery. However there can be a disadvantage to OIS…….
See on mikemander.blogspot.de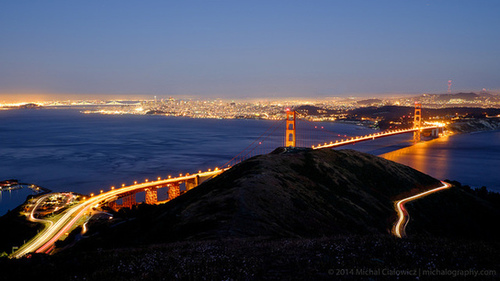 The Fuji X-series of cameras have been some of the most discussed and reviewed cameras of the last two years. Fuji appear to have created a very successful formula that excites both amateur a professional photographers alike: good image quality in a small, reasonably-priced package that has intuitive manual controls. Combine this with a great lens lineup and a solid history of adding features via firmware updates, and one can see why they have become so popular. It's no secret that I shoot primarily with Nikon gear, but I'm certainly not the type to become attached to a particular brand when a better tool for the job exists. Since my Nikon setup is rather large and ungainly to travel with, I decided to give the Fuji X-E2 a try to see if it has what I need in a travel camera. Before we begin, a quick note: I tested the X-E2 with the recently-released 2.0 firmware update which added significant electronic viewfinder (EVF) and autofocus (AF) improvements. Additionally, this is not intended to be an exhaustive review, but more of a short collection of my thoughts about the camera……..
See on www.michalography.com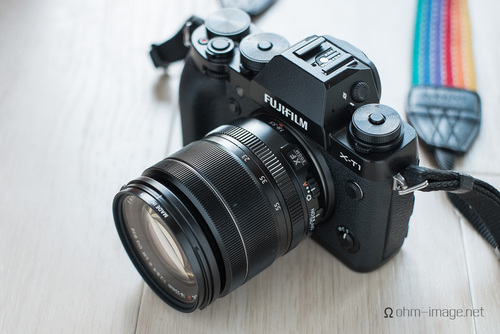 Generally, I cover events with a couple of trusty F-mount Nikkor Ai/S lenses. But last week I had a wine event that needed a bit more class than a Speedbooster. And, let's be honest, the EVFs can get fiddly in the dark, especially when mated to fully manual lenses. OIS would come in handy. Despite first mounting the 18-55 to the X-Pro 1, I ended up keeping it on the X-T1 because — and please don't judge me here — it looks like an SLR lens. The X-Pro 1 is orphaned by current XF designs. Yes, you read that correctly. AF performance wasn't a deciding factor. Neither was sharpness. Looks did it for me. But back to the review. To complement it, I brought the tiny Leica Tele-Elmarit 2,8/90 (thin), which could cram itself twice inside the 18-55 and have room left over. In other words, the 18-55 isn't a small lens. It's just not too big. The event was an industry event. Hi-Resolution audio was the keynote, and bigwigs from a number of awesome companies were there. Portable awesomeness. Home awesomeness. Headphone awesomeness. It was all there. And I got to spend a bit of time at the booths listening to it all. My favourite? Hands down, the Chord Hugo. But let's get back to the lens……..
See on ohm-image.net

Ever notice that when the future is mentioned the biggest interest is what lenses are coming next. And, that when the X-Pro 2 did not appear, it has been "naturally" assumed this must mean a FF or at least an FF X-100 equivalent. While it is pleasant recreation to visualize the next new lens announcement from Fujifilm, at the same time, the idea of a FF camera from Fujifilm has spawned endless debate. There is even some acrimony in a few individuals for the X-Trans sensor being APS-C size in the first place. Frankly, it has occurred to me that these folks may well be "barking up the wrong tree". (Non-native English users may highlight and wiki as needed). The Fujifilm-Panasonic organic sensor project is continually glossed over in various threads as some tangential new gimmick of little consequence. I suspect this a strategic error of a high order. Furthermore, my feeling is Fujifilm's "maybe in two to three years" answer about whether they will have a FF camera is just another example of polite Japanese manners. That just like an earlier answer about FF camera possibilities: It is not to be taken literally. In both cases their answers merely let people hear what they want to hear. What is it they do mean? Probably some coy thought along the lines of, 'To be to honest about it, we have something different up our sleeve'. If this is true, that something different is the organic sensor project: Their polite answer merely indicates the sensor project is at least 24 months to completion. After all, saying "no FF camera for at least two to three years"  is not really saying much, now is it?…….
… older article but interesting thoughts
See on www.fujix-forum.com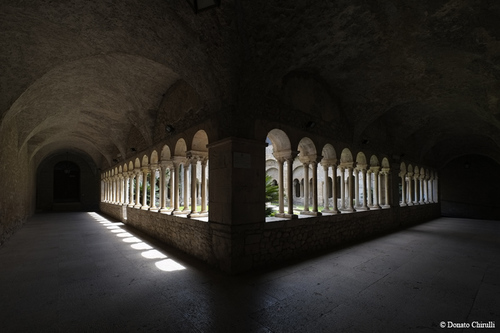 I must admit I was waiting to test this new Fuji zoom lens for several reasons. The most important being the fact that it covers a focal range that wasn't covered by the Fuji lenses lineup, with the exception of the XF 14mm F2.8 (you can read the review Here). In my opinion a lens like this is absolutely indispensable for architecture, reportage, interior design, landscape and street photography. Enthusiasts or Professionals it doesn't matter, you need a lens like this. I would also say that if I had to chose one lens only, this would probably be a lens like this or a 24-70mm, that however is not present in Fuji's lineup. The latter is the usual general purpose lens, while the 10-24 (15-36mm equivalent) allow to cover some specific use but can also be somehow considered a general purpose lens. Given the quality of the 14mm lens there were all the reasons to expect great results from this new zoom lens so as soon as I could put my hands on it I decided to test it out to know what this lens ic capable of…..
See on www.riflessifotografici.com