Fuji X-Pro1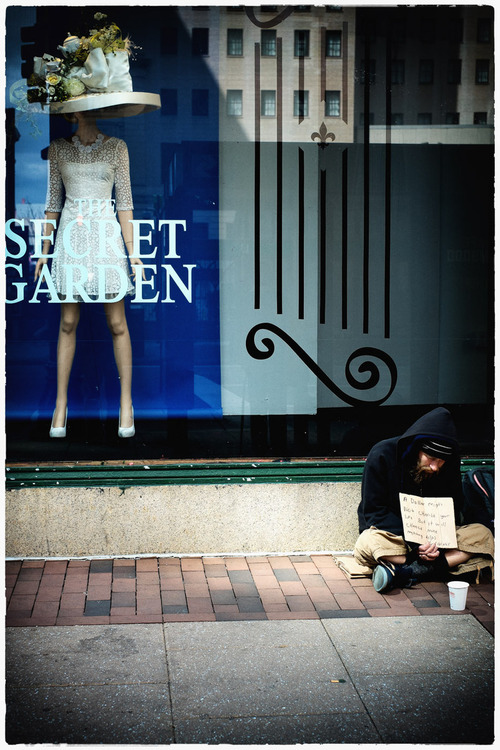 Well, at the last minute I switched bags from the TurnStyle 5 to the Retrospective 5. It just is a little easier to swap cameras from the Retrospective 5. I don't need any Enter & Exit Bag Procedure Intrusions. On the street I adjusted the dividers a little and now everything just works great. So, Andre' has the 23mm on and Garry has the 50mm on and the extra pocket holds the EF-X20 Flash & the 18mm. I'll never use all this stuff out on the street but….if I don't use both cameras, one will go and I know it. So, I need to learn again to depend on using 2 cameras. Besides, what better way to change lenses eh? It was very convenient to swap cameras when I felt like changing Field of Views. It's not hard to take, that I'll say…….
See on streetshooter.net
…. of course many users are questioning what would become of the APS-C line since Fuji has invested a lot of money into it up until now. Well, as several photographers have pointed out, there are many systems that have both APS-C and full frame line-ups, so it wouldn't really be anything new. Would it make sense? Well, it depends on the point of view from which you analyse the move. The current Fuji X line is certainly a great example of high quality found in compact and light gear. Not as much as the MFT system but wherever the MFT system has some advantages, Fuji has others. The most recent products to come out and the current lens road map clearly show that Fujifilm is building a complete APS-C system that can easily satisfy most of our needs as photographers (both amateur and professional). So why start over with a new system? Isn't APS-C the best compromise in terms of keeping cameras and lenses small enough without risking a loss in image quality? Isn't it also the best way to keep costs reasonable …….

Now, this is all just speculation. I am in no way suggesting that it's something Fujifilm has to do or that we need a full frame camera in order to produce images that compete with the DSLRs, but if Fujifilm have their eye on cornering the mirrorless market, having a complete system in both APS-C and full frame formats does make some sense. Canon and Nikon have been operating in a similar fashion for quite some time now with their DSLRs. There will always be folks who balk at the notion of using a smartphone as their primary cameras (I do), but the reality is "Consumer" cameras are dying fast. The high end is where the money will continue to be for some time yet, and if that high end can be served by Fujifilm, I won't complain. Fujifilm could simply continue to iterate on the system they've got, but recent history has shown that outside of Japan, mirrorless cameras aren't gaining ground like anyone would expect. The addition of "full frame" with the other marketing bullet points will draw more eyeballs towards Fujifilm and the mirrorless market in general. If you're happy with APS-C, you're already in really good shape for lens selection. There's a lot to choose from, and there's no chance Fujifilm will abandon the format anytime soon. If you're waiting for a a complete, compact, full frame system, it's possible you'll have it in a little over years after the X-Pro2 is released, provided it is in fact full frame. Fujifilm have already shown they can do it….
See on Fuji vs. Fuji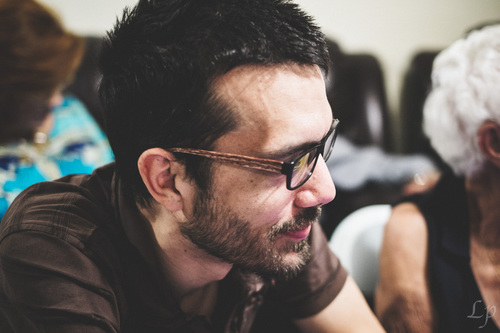 So the rumor mill is out and a possible Fuji X-Pro 2 is on the horizon for early or mid 2015. As Bob Dylan would say, "the times are changing." The Nikon D600 and Canon 6D came to fruition as affordable full frame cameras, well, not really affordable as $2,000 USD is not cheap by any means but within range of many more I suppose. Then we had the folks at Sony pumping out all sorts of full frame goodness in various shapes and forms and then there is Fujifilm X-Series with brave new sensor technology stirring the full frame pot (5DMK2, D700) and reaching in. The "reaching in" is arguable and I'm sure Dr. Boyer would say I'm way out of touch with sensor reality, but nonetheless, there seems to be a group of photographers that prefers the X-Trans sensor…….
See on ledesmaphotography.com
Après la prise en main de l'exquis Fujinon 23mm 1.4 R (équiv. 35mm), voici venue celle du Fujinon XF 14mm 2.8 R (équiv. 21mm). Au départ, je ne voyais pas l'intérêt d'avoir deux « grands angles », puis mon ami Cédric s'en est mêlé… Les deux objectifs sont très différents. Le 23mm est très polyvalent mais n'est pas un vrai grand angle et il peut s'avérer un peu juste dans certaines situations. Le 14mm, lui, en est un. Large, très LARGE (mais pas trop). En ouvrant la boîte, je m'attendais à du gros et lourd caillou. Seulement 234g sur la balance contre 300g pour le 23mm (l'ouverture f/1.4 du 23mm joue aussi sur la taille et le poids du joujou)…….
See on blog.k-pture.com
Murmurings that Fujifilm will be one of the next companies to introduce a full-frame mirrorless camera aren't new. The X200 is supposedly going to be full-frame and Fuji's executives themselves confirmed that they "would like to challenge" the full-frame market when they spoke to DPReview at CP+. Pilling on to all this talk is a new piece of info sent to Fuji Rumors that seems to indicate the X200 isn't the only camera Fuji might be packing a full-frame sensor into. According to the tipster — who is a new source, so extra salt on this one — the X-Pro2 is also going to be a full-frame camera. The source was also kind enough to fill in some details, explaining that none of the current Fuji lenses will work with the full-frame model, and so Fuji will be releasing 3-5 new FF Fujinon lenses at the same time to make sure early adopters have some glass to play with in addition to Leica lenses via a detachable mount……..
See on petapixel.com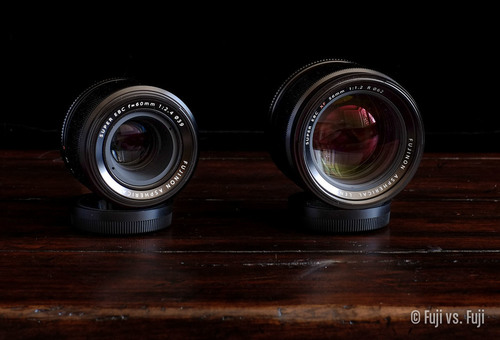 While these lenses are fairly close in focal length, they are clearly built for different purposes. I've been waiting for a portrait lens for almost a year now, ever since I sold my Nikon 85mm ƒ/1.4 AF-D. The FUJINON XF 56mm ƒ/1.2 fills that void admirably aside from the true focal length difference, and is actually usable out to the edges of the frame unlike the Nikon. Finally I can get back to portrait work. The FUJINON XF 60mm ƒ/2.4 Macro seems built for carefully considered images and precise focusing. It was always sort of a stop gap for Fujifilm shooters wanting a flattering portrait lens, and it still is the prime to beat for most flattering focal length in my view. It's a very good lens and does what it does well, but it's not a dedicated portrait lens, nor was it ever intended to be. I always figured I'd borrow a 60mm ƒ/2.4 for this comparison, but with the support of my awesome readers, I was able to afford to buy one, and I'm happy to have it. Not only so I can continue testing and adding to articles like these, but macro work is something I haven't had a chance to do much of and the 60mm ƒ/2.4 is a great starting point. I can also see myself packing it instead of the 56mm ƒ/1.2 for landscape shooting since it's so much lighter and very sharp edge to edge. 39mm filters aren't exactly expensive either…….
See on www.fujivsfuji.com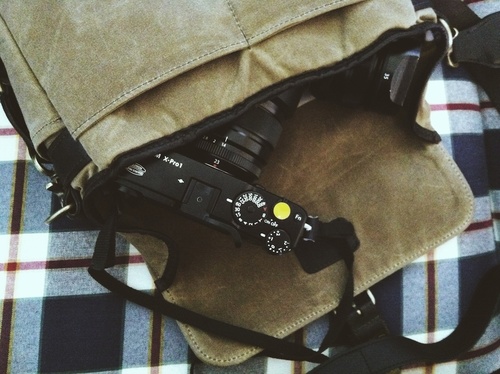 Is the Fuji X-Pro1 a camera suitable for wedding photojournalism photography?
I don't like talking about equipment. As you surely know, in good photography the camera itself has really low importance. However I would like to talk about a camera who have brought to me (again and more) the joy to take images. Put it together an excellent lens lineup and you have the Fujifilm X Series. Briefly, I found this camera to be a joy of use thanks to the light weight, the silent and smooth operation and the ability to completely make me invisible, and this is a very important aspect for wedding photojournalism. The AF operation is good enough for capturing everything happens in a wedding day, from running kids to the first dance with low light. The only disappoint is the slow buffer operation that makes this camera not so good for those photographers who like "spray and pray". This flaw was finally an advantage for me, I improved my way of shooting, letting me concentrate more to achieve the best image for that moment…..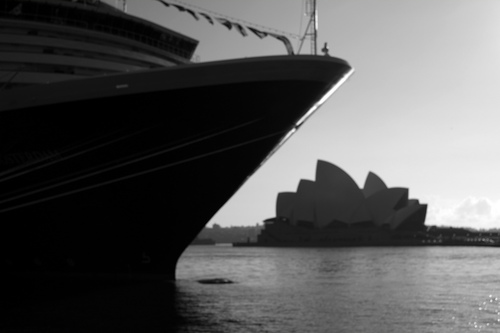 In all my travels, Sydney has been the toughest opponent when it comes to jet lag. It will lull you to sleep, then dump cold water on you at 2am. This time I played it differently. You can't fall asleep if you don't stop moving. I landed in Sydney from LAX at 7am. I grabbed my camera and walked around a very quiet city, and for some reason, I chose to only shoot in black and white. I guess I wanted to see the city in a new way. There is something special about a city just waking up……
See on danielincandela.com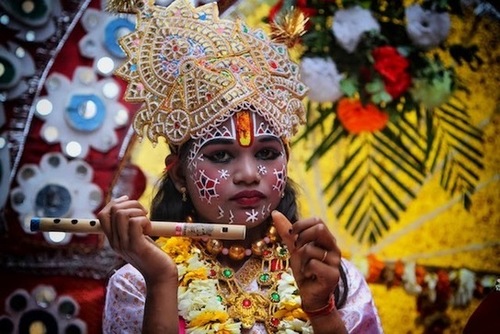 On my return from The Sacred Cities Photo Expedition-Workshop last week, a handful of readers asked me these questions:
1. Why wasn't I more thrilled with photographing the Holi festivities in Vrindavan and Mathura?
2. Why haven't I used the Fuji X-Pro1 more often (only an estimated 10% of the time)?
Well, I certainly was excited to photograph Holi, particularly as the pink/fuschia, yellow and neon green powders being thrown in the air, smeared on people's clothes and faces made for compelling color (and possibly monochrome) photography. However, something was missing….and I knew that that something would be missing much before traveling to India. The large majority of my photo expeditions are event-specific; whether it's to photograph the mind-blowing annual death commemoration of Sufi saint Moin'uddin Chisti in Ajmer, the bloody rituals of Velichapadus in Kerala or large Ngaben (cremations) in Bali. These events are usually religious and spiritual, and masses of people attend them to express their devotion and faith…….