Fuji X-Pro1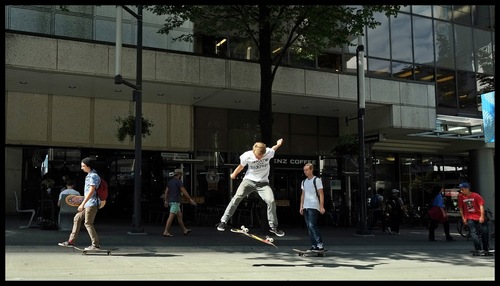 It seemed unlikely a few years ago that Fujifilm would join Leica in the world of digital ILC (interchangeable lens camera) rangefinders. Many manufacturers have dabbled in rangefinders in the past, but since the 1980′s, most have decided to leave it to Leica to rule as king in this category and move on to SLRs, point and shoots.and other mixed categories. In recent years, many manufacturers have decided to create rangefinder-ish cameras with electronic viewfinders (EVF) in the ILC market, but many still prefer having a real optical viewfinder (OVF). That's why many offer the ability to mount an external OVF via the flash hotshoe; although there's no ability to see any exposure info, no focus, or parallax correction. Fuji's move into the digital rangefinder market has had such an impact, we forget that this system is still pretty new. Fuji's first digital ILC rangefinder camera was the X-Pro 1 back in March of 2012. This X-mount system doesn't feel like it's just over a year old, with 4 camera bodies, 8 lenses (3 more on its way), and lots of after-market support. Like any new system, the X-Pro 1 had some issues when it first came out, but most weren't too critical…but some were. Leica had 60 years to refine and define their M-mount cameras and lenses, so I think Fuji has done pretty well for 18 months. Much of the improvements were a matter of firmware updates and not hardware changes, as the X series cameras and lenses are pretty solid. Fuji's latest firmware update 3.0 for the flagship X-Pro 1 is suppose to be one the most significant updates thus far, and I had the pleasure of testing it out with the super awesome 14mm F/2.8 lens, as well as the 18mm F/2. Let's see how this camera and lenses performed…..
See on www.bigheadtaco.com
These bad boys did not let me down once! No focus problems, or anything. Not only did I get a lot of great shots with these, my shoulders and arms were just fine when I got home after the wedding reception. Earlier on my body would be a mess after shooting for a couple of hours with a Canon 1ds mark III, but now I could run around shooting and not feel a thing. I love the dual strap (cheap Q double strap from ebay) and u bought some new connecters, more in Black Rapid style, because the plates that comes with the Q strap are way to massive for the X-Pro1.
Fun fact/observation:
I thought that I got a lot of attention from the guests, when shooting with a huge Canon camera and a 70-200mm f2.8 lens, but no! – Try walking around with two of these beauties and you will see what attention is. Before when guest were asking and talking to me about my gear, they were like: "Oh, yeah… I got a Canon as well" (note: I had a Canon 1ds mark III, not some Rebel). Now guests were like: "What is that camera?! IT IS SO COOL!" Here I am thinking a black X-Pro1 is a stealthy camera…. it's not! ….
See more pictures on louwit.blogspot.dk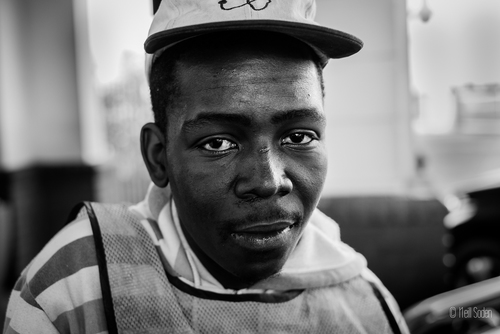 Don't get this camera if you're not going to use it for what it's designed for. And don't think it's not capable of doing what it's not designed to do. But with a bit of irritation and work arounds. However, it is light and easy to pack for any travel or street photography, it will give you the images you think you need a big DLSR for, and the image quality will make you pixel peep. I just love this camera, and can't state it enough. This camera and most of Fuji's cameras have been reviewed to death. This model has also been out for over a year, but I am going to add to it nonetheless. When I show it to people, their first response is always that they can get a DLSR for cheaper. Yes, it's more expensive than the entry to medium range of DLSR and a lot of them think that DSLR has better image quality and looks more professional…..
See more pictures on www.neillsoden.co.za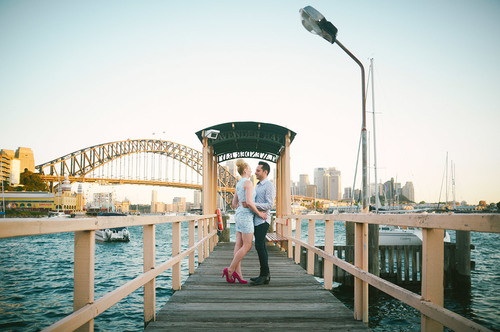 What a beautiful day it was to shoot Kel and Mil's engagement at Luna Park, Sydney. The weather forecaster said there will be 90% chance of rain. Well it turned out, the rain stayed away and the gods gave us beautiful blue skies and sunny weather! I couldn't have asked for a better day. Kel and Mil are such a fun couple to shoot. We headed for Luna Park, Sydney because I felt it reflected their fun and colorful personalities. I won't say much what they have plans on their wedding day but I for one cannot wait to shoot it. It will be something different and creatively challenging. The shoot was also the first time I decided to use the Fuji Xpro 1 (with 35mm 1.4 and 18-55) and X100 cameras. I won't go into technical details since you can just google these but these 2 cameras performed really well. The AF system which I feared would be to slow actually performed quite admirably – even when I was shooting towards the sun for the awesome sun flare look. It's still by no means a speed freak and won't replace my Canon DSLR for weddings but I won't hesitate to use these on engagement shoots again. Nice and small, great tack sharp lenses (even wide open) and gorgeous color rendition make this a perfect camera where you can slow down and concentrate on shooting…..
See more pictures on www.corralphotography.com.au
While Obama continues to play politics with his Russian and Syrian counterparts in hopes of ridding the world of Assad's chemical weapons, Syrians are getting killed with conventional weapons everyday. There seems to be no end in sight to a bloody civil war that has claimed the lives of over 100,000 people, and made refugees out of at least 2 million more. Most of them came to Lebanon. The UN has registered over 720,000 Syrian refugees here, but the government here says there are over 1 million who have fled the violence back home. Many of them now live in overcrowded urban areas where they are viewed with suspicion and scorn by some of the locals. These pictures were all taken in one of these areas. I had my X-Pro 1 on me but was not able to use it as much as I would have liked. The images here don't even begin to show how difficult life in Sabra must be. It's a place that exemplifies some of Lebanon's biggest problems and how they keep getting more complex with time…..
Thx Karim for sharing the situation in Lebanon and your pictures!
See more pictures on blog.karimhaddad.com
It's been six months since I purchased the X-Pro1. During that time, it has been with me to San Diego, the Sequoia and Kings Canyon National Parks, San Francisco, the Oregon Coast, and numerous beaches throughout Southern California. It has handled the windy, sandy, and wet conditions I photograph in and even survived (thus far) a three foot drop that landed it in a puddle of water at Cape Perpetua. (Unfortunately, my XF 14mm lens didn't fare so well.) Having put the X-Pro1 through its paces, I figured this was a good time to share my thoughts on using it for landscape photography…..
See more pictures on stephenip.com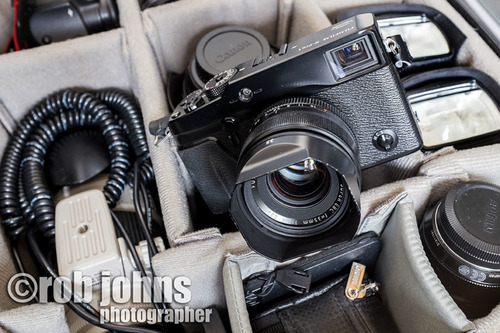 Great imaging quality is one thing but it's certainly not the complete picture. When things go wrong, especially when you're a professional photographer, it's essential to have the support from the manufacturer to get your gear repaired and returned to you as soon as possible. In the past, I've had great customer service from Canon and at the other extreme I've had absolutely lousy customer service from Nikon, you can read about it here. It's no surprise then that I ditched Nikon as soon as possible and switched over to Canon. So what can you expect from Fujifilm? Well, the good news is that they have in place what promises to be a 5 star service for all X-Pro1 owners, not just for professionals, and they make no distinction whether you bought the camera new or used, as long as you have the original purchase receipt, you're good…..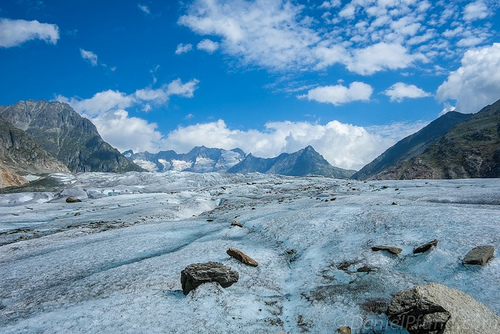 I had the chance to spend a couple of days in the Riederalp region, home to the Aletsch Glacier, next to Bettmeralp (see map at bottom). For me, this is one of the most beautiful region in Switzerland. On the first day, we took the train from Geneva to Sierre and had a great lunch there before heading to Brigue. We then took another train for just a small ride to Morel, where we took the cable car to Riederalp. The views riding up to Riederalp are already breath-taking. Rideralp is one of the few no-cars mountain resorts in Switzerland. Finally from there, we walked about 30 minutes to reach our final destination: the Villa Cassel. Villa Cassel is a big mansion built between 1900-1902 by an english banker, Sir Ernest Cassel, which now belongs to Pronatura, a non-profit organisation working to protect the environment…..
See more pictures on blog.danielpfund.com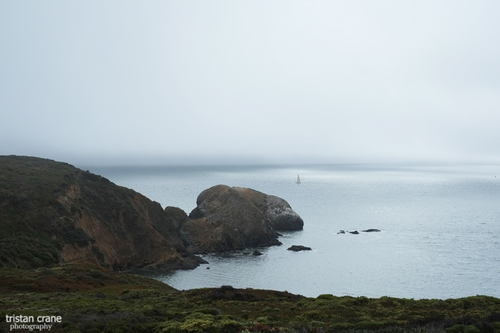 As I told a client last week "Bay Area weather is always an unknown. It might be sunny, or foggy, or both at the same time." This was the case on a Sunday; we hiked out to the Point Bonita Lighthouse and spent some much needed time sitting on the beach watching seals play in the surf. All photos shot with the Fuji X-Pro1, 35 mm 1.4…..
See more pictures on www.tristancrane.com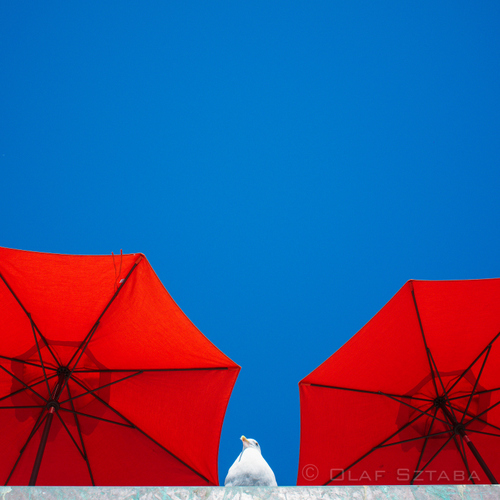 When Fuji introduced the X-Trans Sensor there was great excitement in the photographic community. The APS-C sensor that could challenge full format cameras was something that hadn't been done before. Indeed, the JPEGs from Fuji X-Trans cameras have been spectacular. For the RAW shooters, however, it wasn't all roses. The RAW saga with the X-Trans Sensor started when Adobe issued its support for the sensor (I didn't mention Silkypix since nobody wanted to learn this unintuitive software). Anticipation and excitement turned into a spate of cries and accusations. What happened to the details that are supposed to be present in the files of an aliasing-filter-free camera with a revolutionary sensor? They were simply not there for many. Then there was Capture One. Along with the support came a sigh of relief, as the files from C1 show a much better rendition of tiny things. All pixel peepers went berserk with 100%, 200% and __% comparisons between different RAW processors. As usual with the Internet, everyone saw something different but in general the majority crowned the C1 as the best bet for the X-Trans sensor files treatment. Then, almost out of the blue came a little known software, Iridient Developer. I have to admit that my early reaction was sceptical. If Adobe couldn't do it, why would they do it? One weekend I decided to download a trial version of Iridient Developer and take a look. From the first I liked the simple, logical layout. I processed a few files and exported them to Lightroom. Then when nobody was watching I indulged myself in an orgy of pixel peeping. What a party it was! First on my agenda were some photos of dusty old trucks. The difference was clear. I could see every imperfection on the hood and tire marks I hadn't seen before. In fact, the details I saw approached the details on the D800 files. Unbelievable! Grinning happily, I went back to the Iridient Developer site and bought the full version. More processing followed and after a few days of comparing the files with the C1 and Lightroom, my conclusion was in: This is the best processing software for X-Trans Sensor files if you are looking for razor-sharp details!….
See more pictures on olafphotoblog.com