Fuji X-Pro1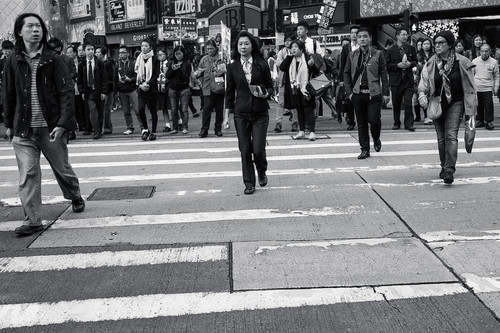 A last test I wanted to do with the Fujifilm X-E2 I had on loan from Fujifilm Middle East, was a Street Photography shoot. Spending 36 hrs in Hong Kong earlier this week, was perfect to see how documenting the streets with the new camera, compares with the Fuji X-E1 !  Fujifilm Middle East also lend me the tiny 27mm 2.8 pancake lens; a great companion for my street photography needs. All images below were shot with this very sharp prime lens. I've written on this blog several times, that Hong Kong is a Street Photography paradise; after New York it is clearly my preferred place to document daily life on the street!….
See on bjornmoerman.blogspot.de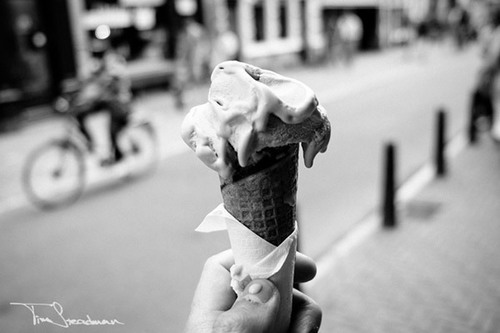 This past July, my wife and I and our 5 month old son took a canal cruise in Amsterdam. Armed with a Fuji X-Pro 1, 18-55mm lens, and a couple shoulders worth of baby and associated paraphernalia, we found our dock, waited in the shade, and boarded a large, flat, and disrespectfully orange canal cruiser. Passing the friendly yet dispirited looking skipper, I noticed how crowded the boat was. The only available seats were under glass. Damn! The glass which protects tourists from the notoriously unpredictable weather of Amsterdam was stubbornly blocking any breeze that was desperately needed on that muggy July day. It was also doubling as a seriously neglected 1″ thick Chinese knock-off Tiffenesque quality lens filter.  We sat down. Annoying thoughts began to surface… Maybe the glass will add a trendy patina to the photos?… Man it is hot… We paid to sit in a floating greenhouse… I turned around. Look at those lucky people in the back with their hair flowing in sync with the cool Netherlandic breeze… Good thing this is a Hop on Hop off boat…
See more pictures on timsteadmantravel.squarespace.com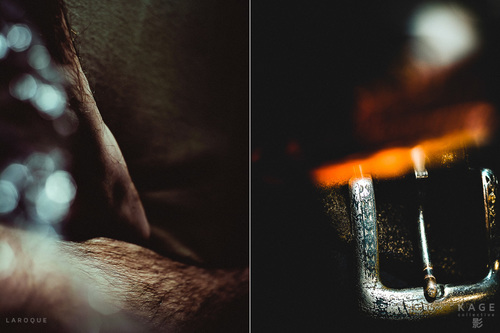 He's thinking of Saul Leiter in a New York blizzard, of dripping shadows brushed across a fedora & women sprawled in their apartments, pale hearts dissolving in the twilight.
He drinks light like liquor & he paints & he paints
& vapours burn his face & stretch his mind.
He sees atrocities in the deep, the white magic of dark corners;
& he sees beauty.
He speaks in nude technicolor echoes
calling mad horses with a long black tongue;
inside/outside, it's all the same —
All a moving canvas,
stilled within a captured frame.
Text and photography by Patrick La Roque
See more pictures on www.kagecollective.com
It's been two years since I fell down the Fuji rabbit hole. It's been a wonderful (and public) experience, and I probably get asked more questions about Fuji than anything else. So today we're taking a small side trip from lighting and heading into mirrorless. Apologies to the uninterested. I'l be back soon. But for those considering a foray into Fuji, I hope you'll find this helpful. Long story short, they have changed nearly everything about my photography. I travel much lighter, am more likely to have a camera on me and end up shooting lots more photos as a result. I just edited out my 2013 faves, and was not surprised to find that 18 out of 22 of them were shot with an X-Series camera. I have no hesitation taking them on paying jobs, and have never been disappointed by them in that respect. My Nikons have fallen to a state of only occasional use. Like my friend Zack Arias, I am far more likely to bounce between the Fujis and the Phase. (With the former getting far more use than the latter.) One of my favorite things about them (other than the leaf shutter on the 100′s) is the consistency of the chip across the platform of different cameras. What chip a Fuji sports is a function of when it was made, not how much it costs……
See on strobist.blogspot.de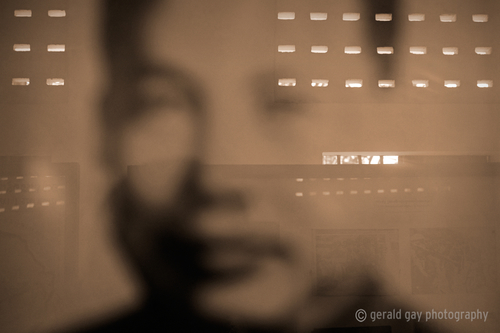 S-21 Tuol Sleng Genocide Museum was one of 150 execution centres spread across Cambodia. The site is a former high school which was used as the notorious Security Prison 21 by the Khmer Rouge regime from its rise to power in 1975 to its fall in 1979. All photographs taken with Fuji X-Pro 1 & X-E1 with 14mm, 35mm & 18-55mm lenses.
See more pictures on 500px.com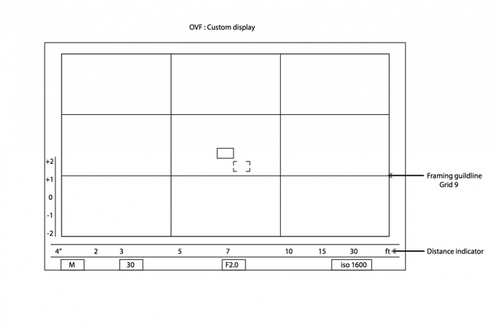 I shoot fujifilm exclusively; I use two X-Pro 1's and a X100s for my wedding work and travels. This set up works for me, however there was a learning curve involved, as the concept of these X-Cameras were different from the D-SLR's that I was used to. The biggest challenge I faced was learning how these cameras acquired focus, I spent hours online seeking relevant information and even more time applying what I read and testing things out. YES, they actually do focus, they just do it differently to my old D700 and a friend's 5D2 I had right next to it for comparison. As a result of the information I gathered and my personal experience over the last 8 months, I decided to put this article together and I hope that fellow X-Photographers out there and those considering buying one of these cameras might find it useful. Like Zack Arias, I believe that the Optical Viewfinder is a big deal on these cameras. The hybrid viewfinder is innovative and each mode serves a purpose, i.e for close ups where the Electronic Viewfinder is the better option. Nevertheless, I find myself using the Optical Viewfinder 90% of the time, I truly love it. The focus on this article will be focusing with these cameras (X-Pro 1 & X100s) with the Optical Viewfinder…….
See on vopoku.com
It was Sue's birthday. She gathered us in a big house in Llanberis in North Wales and gave us our orders. We were to climb Mount Snowdon. It was to be her final peak to climb in her list of modestly sized UK mountains to climb before thirty. My fingers crossed for the weather, I picked up my ever-so-light X100, put on my mighty-fine Brasher boots (thanks again mum!) and made sure that at least one of us was stocked up with Kendal Mint Cake. The only problem, I was labouring under a titanic hangover combined with a horribly early morning. Last night's twin celebration of Sue's birthday and the birth of my best friend's first baby left me completely shattered. Or as the Welsh would say, 'Wedi blino!'….

See on petetakespictures.com
I've just returned from spending a few weeks in Vietnam and Thailand during which I gave my Fuji X-pro1 quite a workout. It performed perfectly, even in the middle of a rainstorm. Luckily, we had clear weather for our days in Ha Long Bay. Most of these images were shot with the Fujinon 18-55mm lens, which I picked up as a carry around lens for this trip, and while it's perfect for vacation snapshots and casual shooting, it still doesn't beat our the 35mm 1.4 for image quality and sharpness. They've now released a 23mm prime that looks fantastic, but costs nearly $900….
See more pictures on www.tristancrane.com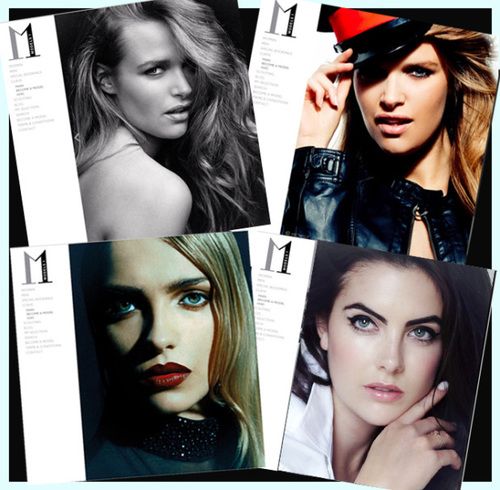 Recently the Fuji X pro 1 and I have been working with the fantastic girls at Models 1 curve .  As the fuller figure becomes increasingly more popular in the fashion industry with Vogue and Elle frequently using curvier models on their covers, Debenhams finally introducing plus size mannequins and H & M launching their summer plus size campaign it's no wonder these girls are so popular. It's only a matter of time before they are  each gracing the billboard of  some major campaign…
One of the drawbacks of pancake lenses is that they tend to be slower than conventional designs. However, with a maximum aperture of f/2.8, this lens is fast enough to suit most photographers and its the compact size and light weight make it ideal for situations like travelling and hiking. It is also relatively inconspicuous, which is excellent for street photography. This lens is better suited to still photography than video because its DC coreless AF motor isn't totally silent. However AF speed was fast on the X-E2 camera the lens was tested on……
See on www.photoreview.com.au