Fuji X-Pro1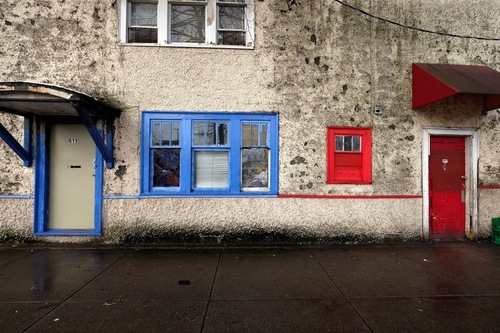 Conclusion:
When Fujifilm first announced the X-T1, I was busy reviewing the X-E2. I had it for almost 2 months, and I got to really know the camera. I looked at the specs of the X-T1, and thought it wasn't such a big deal. Since most of the inner workings of the X-T1 and X-E2 were similar, why pay the extra $400 for weather-sealing, a larger EVF, and articulating LCD screen? It's the same sensor, same processor, same operating system. I liked the balanced look of the X-T1 (looks a lot like the Contax RTS), but would it be worth the extra cost? At the time, I thought no, not for me. However after reviewing the camera, I've changed my mind, with a few reservations. The $400 price difference isn't just about specific features, but the overall ergonomics and function of the camera. When you shoot with it, the camera just works. It feels good in the hand, it shoots quickly, the EVF and LCD is very powerful and functional, the build quality is excellent, and the design is just beautiful. I think the camera would be just as special without weather-sealing, and with better working buttons (especially the rear 4-way control dial), perhaps it would be even more beloved by owners of previous X-series bodies…..
See on www.bigheadtaco.com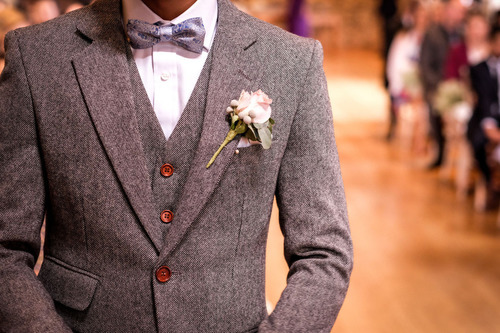 Following my earlier blog article, here's a more in-depth post with my thoughts on the new Fujifilm X-T1 after several weeks of use. All the wedding photography in this post has been made using the Fuji X-T1 and 56mm 1.2 R Fujinon lens, producing JPEGs then processed in Lightroom.  I'd like to make it very clear that I have absolutely no interest in talking about every little technical aspect of this camera because let's be honest, there are a plethora of those online already – they're also pretty dull! I'm afraid I won't be talking about how many frames per second of continuous shooting you could achieve or the finest details about it's much mentioned viewfinder (suffice to say it is very nice). What I will discuss amongst other things however is the Fuji's ability to perform in real-life situations and whether it can actually be a main camera in a professional wedding photographer's kit bag, possibly replacing a high-end digital SLR. That's certainly the main question on my mind and I'm positive I'm not the only one thinking this…….
See on www.allisterfreeman.co.uk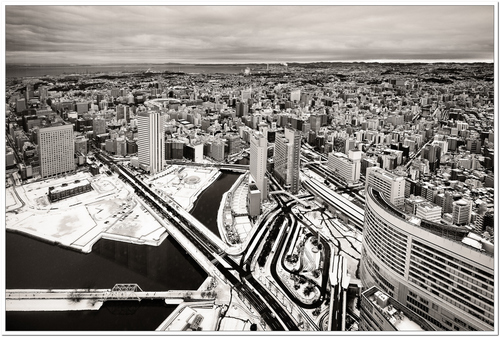 A small selection of recent images taken with the amazing Fuji XF10-24mm F4 R OIS.
See more pictures on www.the-owl.co.uk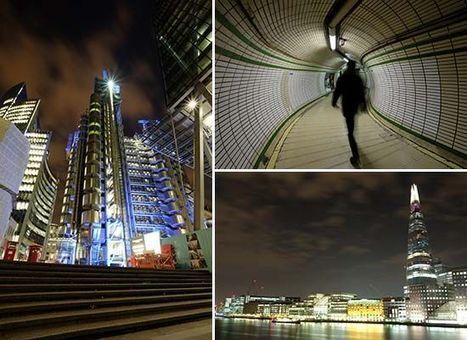 Ahead of our full review, here are 54 full-size sample images taken with the new Fujifilm XF 10-24mm F4 R OIS lens mounted on an X-T1 body. The Fujifilm XF 10-24mm F4 R OIS is a new ultra wide-angle lens for the X-system, offering a field of view equivalent to 15-36mm in 35mm terms. As well as offering a constant aperture of f/4, it also features optical image stabilisation and an aperture ring. A gallery of 54 sample images taken with the Fujifilm XF 10-24mm F4 R OIS lens…….

See on www.photographyblog.com
Another trip, another opportunity. Rumour had it that the backstreets of China are not safe, and when I questioned why and what made them so, I received no real answer, just hearsay. So I figured with nothing to lose, expect for maybe a camera and lens, I had the perfect adventure planned. You may remember the last trip I took to Asia's streets, where the resulting images were far too reserved and not true to my intimate style. So amped up on oolong tea, and camera in hand, I was ready to step into the ring for round two. It can be tricky communicating why you want to make a strangers street portrait, even when you speak the language, but when all you have is an award winning smile and sign language there are many shots which unfortunately will slip away. Although on the street I was warmly welcomed by those wanting to practice their English, as soon as the camera came out they were singing a very different tune. Thankfully, I could not understand the angry yells and possible cussing which followed me down the street when I just went for it, but that is not to say that everyone was adverse to the idea. Some welcomed the camera and had a good giggle while I taught them posing 101 and performed my dance……

See on www.bokeh-monster.com
Fujifilm 56mm f1.2 verdict
The Fujifilm 56mm f1.2 is an easy lens to recommend, most obviously because it's the only game in town if you're after a short and very bright telephoto with AF for the X-system. But that's not to say Fujifilm has rested on its laurels and exploited a captive audience. The 56mm delivers the same great quality Fuji X owners have come to enjoy and expect from the company's prime lenses and is sure to become an essential part of many kits. Indeed it could drive many photographers to the X system who may have previously been on the fence – certainly it makes the X system much more appealing to portrait and wedding photographers than before. With an effective focal length of 84mm, the lens delivers classic portrait coverage, but is also useful for taking a closer look at details. The f1.2 focal ratio may 'only' be equivalent to about f1.8 in terms of depth of field on a full-frame system, but can still easily isolate a subject against a creamy out-of-focus background. And in terms of exposure, f1.2 is f1.2 on any system, allowing the lens to be used in dim conditions without forcing the use of higher ISOs. But it's not just about shooting close subjects with a shallow depth of field – point the 56mm at a distant landscape, natural or urban, and you'll enjoy crisp details across the frame even at large apertures. It'll also play well with the XT1′s superb continuous autofocusing, allowing you to successfully capture shots of subjects moving towards or away from you – so long as you're using the nine central AF areas………
See on cameralabs.com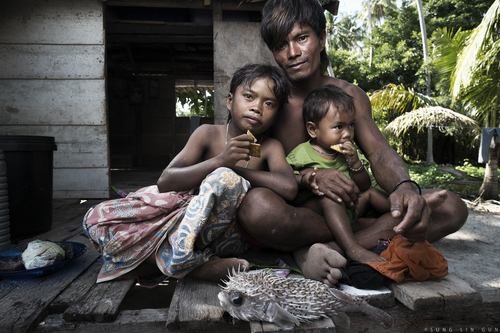 The orang laut (literally sea people in the Malay language) are nomadic tribes who live all around the east coast of Borneo, straddling Philippines, Malaysia and Indonesia. Some fare better than others, some have gone ashore and assimilated into land-life. But this group that I met have no nationality, and thus for better or for worse, have to live at sea their whole lives, on boats or on stilt houses around small islands. No running water, no electricity. These set are taken on Miaka island. It's one of the nicer looking islands, with actual fruit-bearing coconut trees. There was a nice shady area where kids went to escape the punishing midday sun. So I took the opportunity to make friends and take a few portraits…….

See on sunglingun.com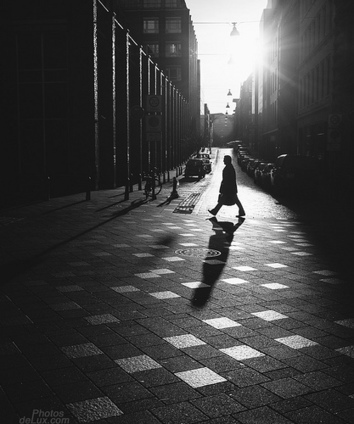 It's now 3 years ago when my camera shop called and told me that they just got a Fuji X100 in and that I could buy it. 30 minutes later I was holding that camera beauty in my hands. I surprised myself a bit by buying a camera that I had never held in my hands and did not read any usability reviews about before I bought it. On top of that I was pretty sure that I would never buy another camera without a full frame sensor since I switched to a Canon 5D / 5D MK II long before. But the Canon's were simply too heavy to always have them with me. I recall a photo tour to Paris where my giant back pack full of DSLR bodies and premium lenses completely wore me out. Towards the end of that trip I was down to one camera body with my 35mm f1.4 lens and the rest of the gear locked up in the hotel room. To go "back" to an APS-C size sensor in order to greatly reduce the bulk of gear I had to lug around with me was all of a sudden very appealing. And a camera that had and optical and electronic viewfinder plus the aperture ring, shutter time and exposure compensation on dedicated wheels and in locations where I used to have them in my trusted analog cameras made the X100 worth a purchase without trying before buying. The X100 was supposed to be my every day casual shooting camera. I still had the big DSLR rig for "serious" jobs. I took my first photos with the Fuji and loved the image quality and color out of camera so much, that I even threw my principle of "never to photograph anything else but RAW again" over board and set the X100 to JPG only……..
See more pictures on fujixfiles.blogspot.de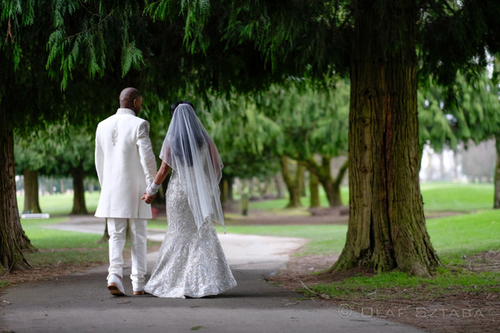 While we view ourselves as landscape and fine art photographers, we don't shy from other areas of photography. Quite the contrary! While photographing landscapes we usually travel to less popular locations, enjoy the serenity of the mornings and take our time to focus on the scene. As a result the majority of our work is being done in isolation. While we cherish those moments, sometimes we want to challenge ourselves with different genres of photography. One of them is wedding photography. While wedding photographers sometimes receive a bad rap from their peers, we hold many wedding photographers in high regard. It is a very demanding business, which requires the highest skills, especially in composition and lighting. The part that attracts us the most is the interaction with people and seeing their reactions and emotions. So to take a break from our usual work, Kasia and I occasionally photograph a wedding. Recently, we had the chance to photograph a stunning ceremony with the X-T1, X-Pro1, X100S and XF 35mm F1.4 and the latest 56mm F1.2 lens. In fact we took nearly 70% of all images during the day with the XF 56mm F1.2. After reviewing our material, we both agreed that this is the best, sharpest X-series lens from Fuji ever, and one of the best we have ever shot with. But see for yourself. All the images are JPEGs straight from the camera. Notice the beautiful skin tones, bohen and colour rendition. For the father's portrait we used Westcott IceLight. All images below, except the groom getting dressed (X-Pro1 & XF 35mm F1.4), were taken with the Fujifilm X-T1 and XF 56mm F1.2………
See on olafphotoblog.com