Fuji X-Pro1
Often I hear photographers and reviewers remarking that a certain lens is not sharp in the corners. But is it really not sharp?  Or maybe what you are seeing is the result of a curved field lens being tested against a flat subject.  I wrote about curved field lenses versus flat field lenses with some illustrations on the difference here..  If you are interested, please follow the link and read it.Here is a practical example of what I mean.  The image above was made using the highly touted Fujifilm 23mm f/1.4 XF lens.  The lens is very sharp, even wide open and contains an aspherical element.  I used it to demonstrate that, looking at the image above, one may wrongly conclude that the lens is not sharp in the corners……
Source: www.thewanderinglensman.com
I can still remember the day I heard the news about the coming Fujifilm X-Pro1. It's four years ago but it's still a clear memory. I could see that all I had wished for in a digital camera was in the X-Pro1. I just knew I had to have it and I wanted to be the first. My love affair with the digital Fujifilm cameras started already with the X100 in 2011. I had been looking for the perfect digital camera for almost ten years and tried a lot of different brands and models but none of them came close to my demands. I wanted a camera that would perform the image quality and handling of a professional but with the size of almost a compact camera. When the date for the release of the X-Pro1 came up I contacted my professional camera dealer ProCenter in Stockholm and told them, I need to have the first X-Pro1 that you get! I called them every day and demanded to know, when will you have the camera! So I got the first sample and I'm convinced it was the first in Sweden………
Source: fujifilm-x.com
Twenty months ago I bought a Fujifilm X-Pro 1 camera. I was so impressed by it that I also bought an X-T1. Since then I've hardly used the X-Pro 1, which was relegated to the status of backup camera / second body. When I started out in photography I read repeatedly that you should always have a backup body, in case your main one stops working. That could be the worst advice I've ever read. I can understand why pros need second bodies (it would be foolish to go on a commercial shoot without a backup of some sort) – but not only have I never had a camera go wrong, I always end up using one camera all the time, and the other one just doesn't get used. The way digital cameras depreciate, that's just wasted money. I did have the idea that I could use the X-T1 and X-Pro 1 in conjunction, each with a different lens, and just switch when needed. But the cameras operate so differently that it's hard to move from one to the other. Plus, the extra body adds weight and I prefer to travel as light as possible. I thought about selling the X-Pro 1 body, but even before the X-Pro 2 was released the resale value wasn't very high………
Source: www.andrewsgibson.com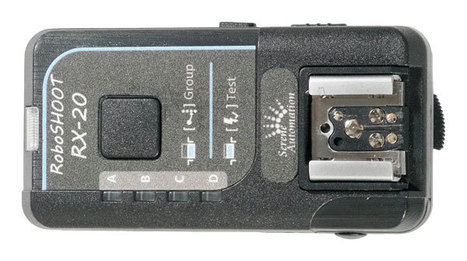 These days, there are a whole lot of different remote TTL flash setups on the market. Every once in a while, though, we see a product which is just a little bit different, and that certainly looks to be true of the RoboSHOOT TTL trigger for Fuji X-series cameras. In fact, we've already revealed one unique attribute of the RoboSHOOT in our opening paragraph: As of right now, it's your only option for wireless TTL flash on the X-series. There are a fair few other remote flash systems out there for Fuji shooters, but they all require manual flash control. Perhaps even more impressively, though, one variant of the RoboSHOOT is also cross-brand compatible…….
Source: www.imaging-resource.com
Fujifilm has been a niche player for many years, producing professional quality cameras and lenses, many with unique designs such as the ranges of medium format film rangefinder cameras. Now it seems they are on a bit of a roll with their digital range, with a steadily increasing arsenal of fine cameras and lenses. This new 100-400mm extends that range to wildlife, sports and other long range applications, so let's see how it performs and handles in practice. The new Fujinon lens is reasonably compact for its focal length range, equivalent to 152-609mm in 35mm-format terms. This is an amazing range on APS-C format and gives us a very powerful telephoto zoom, that nonetheless balances very well using the Fujifilm X-Pro2 body supplied for this review. From the front of the lens moving back to the camera body, we first have the very substantial bayonet fit lens hood, very deep and highly effective. It clicks into place easily and firmly and has a catch that has to be depressed to remove it. There is also a window provided to allow access to rotating filters such as polarisers. This is better than a removable cover, as found on some other marques, as there is no piece of plastic to lose. The filter thread is 77mm………
Source: www.ephotozine.com
Hey my friends and readers,
for the next 4-5 weeks I'm traveling through New Zealand and Australia for work and holidays. During this time, I will stop curating news and articles about Fuji relevant stories on www.tomen.de and www.scoop.it/fuji-x-pro1. Sorry for that but it would become difficult for me to organized.
I wish you all the best and I promise to deliver in addition all interesting articles after my journey :-)
Best wishes
Thomas
The Fujifilm 90mm f/2 lens is the one that many portrait photographers have been waiting for, 135mm in 35mm full-frame terms equivalent, and a serious f/2 version at that. This lens is one of the big hitters for me in the Fujifilm range.  A lens that could well draw in a whole new range of photographers to Fujifilm cameras, and that is studio portrait photographers.  The is the 50-140 f/2.8 lens currently that covers the range, but there is nothing like a good large aperture prime portrait lens. I was able to borrow this lens for a little while, and I've had it for around 4 weeks now and used it in a variety of scenarios.  This isn't a loan from Fujifilm so don't think I'm under any obligation to say nice things, not that I ever was, or did, which is probably why I'm not as much in favour as I once was there!  I've always been up front and honest about something when I thought it wasn't right.  I hope that has come through in my various reviews and write-ups…..
Source: photomadd.com
Fujifilm Canada reached out asking if i would like to try the new telephoto lens; the XF 100-400 f4.5- f5.6.  Considering that i cut my photographic teeth on a telephoto lens and have been missing extended reach since switching to Fujifilm several years ago i was quite eager to try it out. A couple of days later the courier delivered a small box to my home.  At first i thought that it may have been something else i had ordered but the return address stated Fujiflm Canada.  It has to be the 100-400! I cut the box open and inside was what looked like brand new lens.  It was smaller than i expected and much lighter!  This was starting off on the right foot!  I spent years standing behind a Nikkor 500mm f4 VR.  In comparison this lens is a total lightweight which i was thinking might be very hand-holdable, if the image stabilization were up to snuff! The hood supplied with the lens is of high quality and great design.  It is sufficiently large enough, attaches in reverse position to keep size down, and has a sliding window to access polarizing filters while the hood is in place.  It connects to the lens with a designed locking tab………
Source: roninphoto.blogspot.de
I started using the X series in August 2011. The attack and capture of Gaddafi's barracks in Tripoli, Libya drove the fall of the dictator. I was using an X100 and unfortunately, to protect myself during a rocket firing, I threw myself among the stones broke the LCD. It would have been the same with any another camera, but the need for me to switch from DSLR to Mirrorless was obvious from this day. The files were already substantial at the time despite the sensor size. I did not wait long then I became the first Fujifilm French Ambassador in January 2012. A year after I won a "Visa d'or" award of photojournalism for my work in the Photo festival of Perpignan and several pages published in the Figaro Magazine……….
Source: fujifilm-x.com
Long time Canon shooter who added an XT1 and several lenses over the past 2 years. My latest addition is the Fujinon 100-400 and the 1.4 extender and I'd thought others might find it helpful to hear of my experience and thoughts. Received the lens and extender last week and had the opportunity to put it through it's paces this past weekend. I should note that I have experience with long lenses as I currently own the Canon 300mmf4L (non-IS) and 400f5.6L along with both the Canon 1.4 and 2x extenders. In the past I also owned Canon's first version of their 100-400 but did not shoot with it often as I was never pleased with the AF speed or IQ. I do shoot wildlife in Florida (mostly shore birds) and birds in flight (BIF) along with airshows, bike races and trains. I've always been drawn to long lenses as I like to extract subjects and compress distances and I appreciate the subject isolation that can be achieved with long glass and proper technique…………..
Source: www.dpreview.com