Photographer
I'm glad to announce I've been invited to join forces with the amazing group of photographers who contribute to Origami Collective. For those of you who don't know it already, Origami is a Collective founded by Jorge Ledesma focused on Street, Travel, and Documentary photography. Its composed of various Official Fujifilm X Photographers and other Fuji X users from the globe. Feel free to visit the site at http://www.origamicollective.com, my profile page, and peruse the essays that have been published so far. Expect my first one pretty soon. I'm both proud and humbled I was invited. Thanks to Jorge and the rest of the collective for thinking of me. Couldn't ask for a better company to share with you all my stories…….
Source: www.rafagarciaphoto.com

---
Fuji X-Pro1
Do you love my work and want to support me? If you're planning on buying camera gear, you can check out above-noted links. Prices remain the same for you, but a small percentage of your purchase value is valued back to me. Thank you!
---
From today on, the Regional Government of Andalusia organizes the Photography Exhibit [TRÁNSITOS] during the European Mobility Week. #SEM14 #EMW14. I'm part of it with other Spanish photographers: Aitor Lara, Fernando Alda, Jesús León, Remedios Álvarez, Rafaela Rodríguez and Antonio Pérez.This exhibit is a journey through new urban models oriented to sustainable city development. A model where urban infrastructures are thought to make people's (and not car's) life easier. A high-quality functional user-oriented urban landscape. Really glad to be part of it with my series "Pasajeros" (Passengers/Transient). The passenger car of a train, the subway station, a cycle path or the street itself are characters in its own right in the pics, as much as the passengers in transit or waiting. Great company here and a wonderful opportunity to show my work in big sized prints (100x70cm). I'm most grateful for taking part of this…….
Source: www.rafagarciaphoto.com
Once upon a time many years ago Santa delivered me a camera as a Christmas present. The family holiday was excitedly snapped. But then I was devastated as the plastic camera melted in the sun on the back window shelf of the old Cortina. Not to be deterred, I saved and saved until I could buy an SLR in a Customs seized goods auction. I was hooked. I soon discovered recording events for the school newspaper was an excellent way to avoid participating in them. As a keen outdoors enthusiast I choose to pursue a career in conservation, training as a wildlife ranger.  I took many photos to record my journeys to some of New Zealand's outstanding wild places and my work with our endangered wildlife like Kakapo, Takahe and Black Robin. It was a life I will forever feel privileged to have experienced…….
Source: www.fujifilm.co.nz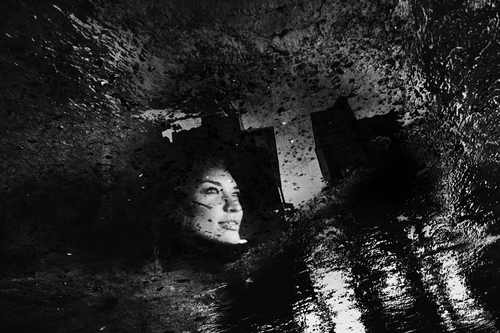 Photographer Tomasz Lazar finds that the Fujifilm X100S is the best choice for his brand of street photography. Tomasz Lazar is a photographer from Poland and a graduate of the West Pomeranian University of Technology. His black & white documentary images of street culture have won numerous accolades, including placing in the Sony World Photography Awards and the International Photography Awards. "I also took second place in 'People in the News' category of the 2012 World Press Photo contest and received Picture of the Year at BZ WBK Press Foto 2012," he tells X Magazine……

See on fujifilmblog.wordpress.com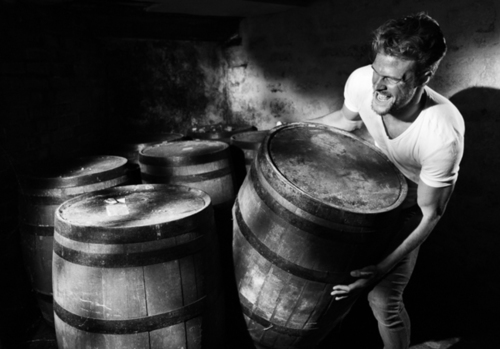 The Fujifilm X-Photographers website showcases the work of 215 different professional photographers from 44 different countries – all using Fujifilm X cameras for their craft. We have very recently added another twelve new photographers, including the following four from the UK:
Damien Lovegrove – X-Pro1 and X100
Nick Mellor – X-Pro1 and X-E2
Patrick Stubbs – X-Pro1
Nick Palliser – X-Pro1 and X100S
See on fujifilmblog.wordpress.com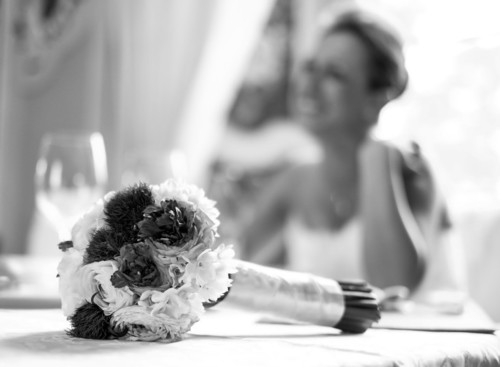 We don't often have guest posters on our website, but in the case of Italian X-Photographer Max De Martino, we decided to make an exception. Below we have translated his original article about his experience using the new Fujifilm X-T1 for wedding photography. The fact that he is the first photographer in the world to have used the X-T1 at a wedding and published the results makes the article all the more interesting! While you'll find the entire translation here, you can head over to his website to see the full collection of X-T1 images from the wedding. You can also see a video slideshow of the images on YouTube, and don't forget to follow him on Twitter and Facebook! ….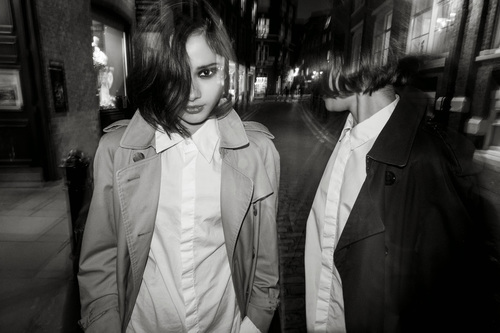 lex Lambrechts is running a fantastic Fujifilm X-Series Fashion / Street workshop this weekend in London. Alex is offering this at the astounding price of £65 to Fujfiilm X-Series owners.  It isn't exclusively for Fujifilm owners, as there will be Fuji gear to try to there.  The price for people wanting to attend with their non-Fuji gear is £85. It's a great opportunity to learn from a fantastic fashion photographer, who brings his own unique style to the fashion shoot, verging on the street photography style of shooting. Alex has a great deal of experience shooting with the Fujifilm X-Series cameras, so get yourself to London as you're sure to pick up some great tips for both using your gear and help in getting great images…….
See on photomadd.com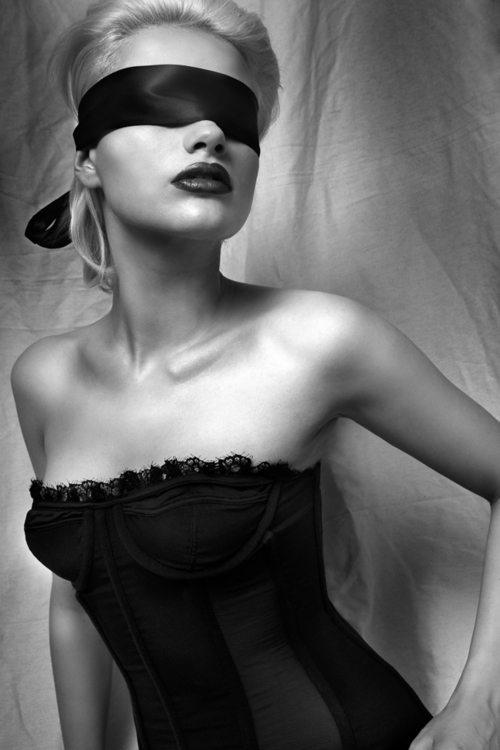 Who Is Dave Kai Piper?

Professional photographer, re-toucher, educator, organizer, Fuji X-Photographer, teacher and one very busy guy. I had the good fortune and pleasure of interviewing the man behind Ideas And Images and got a little insight into what it takes to run and sustain a successful photography business, how he creates the images you see here and much more, read on for all the details!

How would you describe your style?
You promised these questions would be easy! I guess for some people this is a really easy question, but I do struggle with this one. At the moment if someone was to log on to my website they would see a mix of headshots, landscapes, music photography and fashion. During 2013, I started to shoot much more with deeper depth and single lighting, I guess styles change, I feel 2014 will be my beauty year………..
See on www.slrlounge.com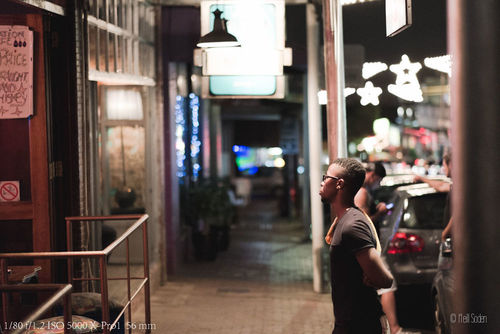 I have not had too much time to post about the X-T1 and even less time to play with the new 56mm, but last night I was out and took the 56mm with me and used it on my trusty X-Pro1. As always, walking anywhere in Jo'burg can feel a little dodgy at times, but Melville has quite a vibe and a very busy nightlife on Thursdays. Which made for a nice opportunity to steal some shots…..
See more pictures on www.neillsoden.co.za

---
Fujifilm Fujinon XF 56mm F1.2
Do you love my work and want to support me? If you're planning on buying camera gear, you can check out above-noted links. Prices remain the same for you, but a small percentage of your purchase value is valued back to me. Thank you!
---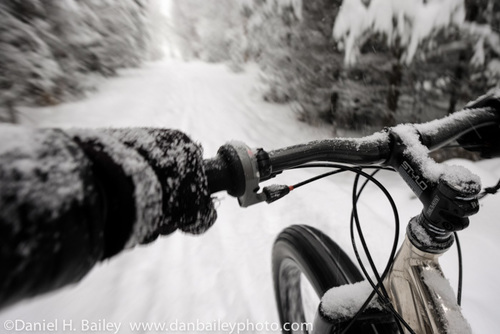 Overall Thoughts
I love the image quality that the Fuji X cameras offer and I love the the classic design and the high performance functionality that they're capable of. I won't speculate whether the new Fujifilm X-T1 will be anyone's DSLR replacement camera, but will say that it's a well thought out, refined offering that addresses the exact concerns of an action, outdoor, adventure, travel photographer like myself. With fast AF tracking, a high frame rate and a compact, weather sealed body that looks, feels and reminds me of my first camera, while packing in modern electronics that match the needs of current industry trends, the  X-T1 is an extremely solid offering that will get the job done, and that should have very broad appeal. In other words, this is the X Camera that I've been dreaming of. It's the camera that I've wanted ever since I laid my eyes on the X10, because I want quality, powerful features and style. The X-T1 has all those. If you've read my blog before, you know that I try to approach every subject with the same mentality, regardless of what camera I'm using. I've shot quite a bit of action with the X20 and X-E1. Where they do ok, the X-T1 will shine…….
See on danbaileyphoto.com