Photographer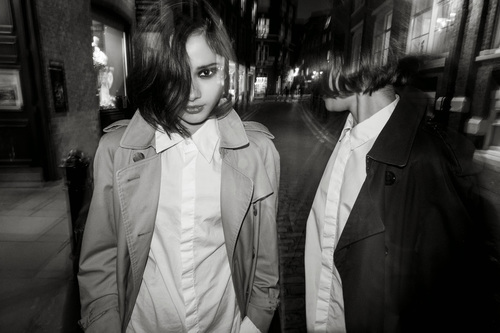 lex Lambrechts is running a fantastic Fujifilm X-Series Fashion / Street workshop this weekend in London. Alex is offering this at the astounding price of £65 to Fujfiilm X-Series owners.  It isn't exclusively for Fujifilm owners, as there will be Fuji gear to try to there.  The price for people wanting to attend with their non-Fuji gear is £85. It's a great opportunity to learn from a fantastic fashion photographer, who brings his own unique style to the fashion shoot, verging on the street photography style of shooting. Alex has a great deal of experience shooting with the Fujifilm X-Series cameras, so get yourself to London as you're sure to pick up some great tips for both using your gear and help in getting great images…….
See on photomadd.com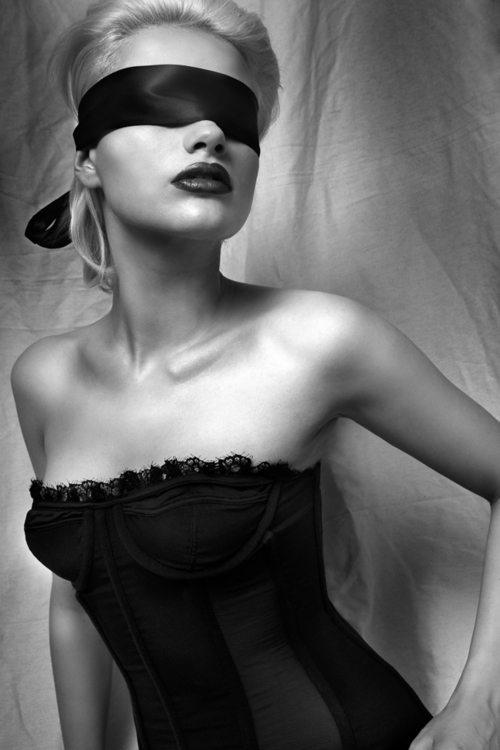 Who Is Dave Kai Piper?

Professional photographer, re-toucher, educator, organizer, Fuji X-Photographer, teacher and one very busy guy. I had the good fortune and pleasure of interviewing the man behind Ideas And Images and got a little insight into what it takes to run and sustain a successful photography business, how he creates the images you see here and much more, read on for all the details!

How would you describe your style?
You promised these questions would be easy! I guess for some people this is a really easy question, but I do struggle with this one. At the moment if someone was to log on to my website they would see a mix of headshots, landscapes, music photography and fashion. During 2013, I started to shoot much more with deeper depth and single lighting, I guess styles change, I feel 2014 will be my beauty year………..
See on www.slrlounge.com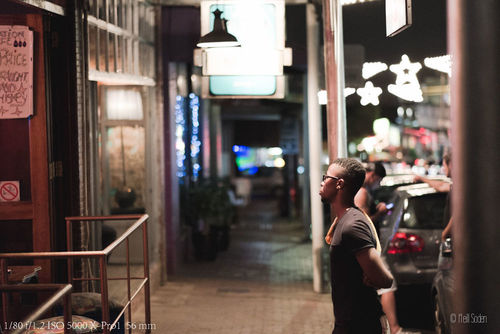 I have not had too much time to post about the X-T1 and even less time to play with the new 56mm, but last night I was out and took the 56mm with me and used it on my trusty X-Pro1. As always, walking anywhere in Jo'burg can feel a little dodgy at times, but Melville has quite a vibe and a very busy nightlife on Thursdays. Which made for a nice opportunity to steal some shots…..
See more pictures on www.neillsoden.co.za

---
Fujifilm Fujinon XF 56mm F1.2
Do you love my work and want to support me? If you're planning on buying camera gear, you can check out above-noted links. Prices remain the same for you, but a small percentage of your purchase value is valued back to me. Thank you!
---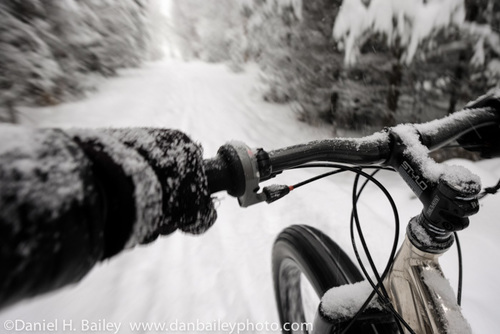 Overall Thoughts
I love the image quality that the Fuji X cameras offer and I love the the classic design and the high performance functionality that they're capable of. I won't speculate whether the new Fujifilm X-T1 will be anyone's DSLR replacement camera, but will say that it's a well thought out, refined offering that addresses the exact concerns of an action, outdoor, adventure, travel photographer like myself. With fast AF tracking, a high frame rate and a compact, weather sealed body that looks, feels and reminds me of my first camera, while packing in modern electronics that match the needs of current industry trends, the  X-T1 is an extremely solid offering that will get the job done, and that should have very broad appeal. In other words, this is the X Camera that I've been dreaming of. It's the camera that I've wanted ever since I laid my eyes on the X10, because I want quality, powerful features and style. The X-T1 has all those. If you've read my blog before, you know that I try to approach every subject with the same mentality, regardless of what camera I'm using. I've shot quite a bit of action with the X20 and X-E1. Where they do ok, the X-T1 will shine…….
See on danbaileyphoto.com
Renowned photographer Luca Bracali likes to travel light – and he finds X-series cameras perfectly suited to his nomadic lifestyle.
Based in the tiny city of Pistoia in Tuscany, Luca Bracali is a man with a mission and international reach. Now aged 48, he's spent the last 25 years of his life shooting, filming and documenting our planet in all its glory, and often works up to 15 hours a day. His obsession with travel is so consuming that it extends to his family: when his youngest daughter was ten years old she'd already visited 30 countries, accompanying her father as he captured images of every sort of creature from lions on the savannah to bears in the American wilderness. Taking his first black & white photo at just six years old, Luca has always been creative, bursting with ideas since he was a child – but a gift of a 50mm F1.2 lens from a photography professor got him hooked. After high school, Luca started work as a photojournalist following car and motorcycle events. "My first assignment was a motocross race," he laughs, "and I still remember the words of my director who told me: 'Luca – not so bad, but to get a good picture out of your roll we need to stitch together two frames: one for the front wheels, the other one for the back wheels…"
See on fujifilmblog.wordpress.com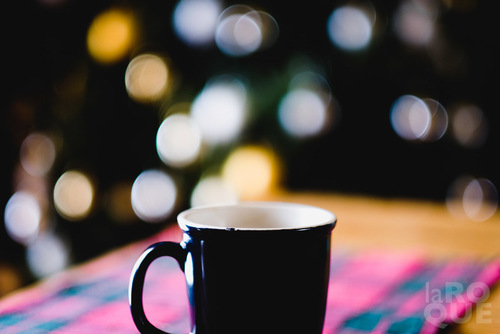 When the phone rang a few weeks before Christmas with an offer to do a project with Fujifilm's eagerly anticipated XF 56mm f/1.2 R, I couldn't pass up the opportunity — even if it did mean working in a much different way to what I'm used to. My post earlier this week about stepping out of our comfort zone was in fact greatly inspired by this recent experience. I can't speak about it yet or show any of the resulting images but I should be able to do so in the next couple of weeks. What I can share however are my other images with this outstanding new lens: it stayed glued to my X-Pro1 for the entire holidays. Some of you may recall I did a six part series when I returned last year called The Holiday Diaries. So I thought I'd do something similar, although less single-minded, a series of short essays all shot with this lens. I think it'll be a more interesting way of showing what this new optic can achieve. I'll be posting the first installment later this week, with subsequent "episodes" every two days until it's done. Now, I know a lot of you are probably eager to learn everything there is to learn about this new addition to the XF lineup, so I'm going to do a very short write-up. I'm not calling it a review because 1) as far as IQ is concerned there are only so many ways to say "wow" while remaining credible and 2) I was using a pre-production unit exhibiting a few of the issues these models usually carry, so I can't talk about the actual feel of the final product (but this is par for the course and I've never seen any of these issues make their way into any shipping version — I'm not worried). I'll do a follow-up once I get my hands on the finished product……
See more great pictures on www.laroquephoto.com

---
Fujifilm Fujinon XF 56mm F1.2
Do you love my work and want to support me? If you're planning on buying camera gear, you can check out above-noted links. Prices remain the same for you, but a small percentage of your purchase value is valued back to me. Thank you!
---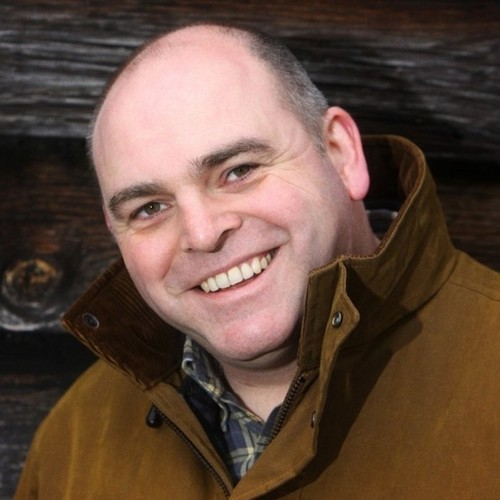 Hi I'm Damien Lovegrove, a portrait photographer, writer and trainer based at a converted barn and farmhouse in Somerset UK. I have a passion for beautiful photography and I will go to great lengths to create wonderful light. I don't leave things to chance in my work and I love directing the moment. I suppose I'm the antithesis of a documentary or reportage photographer. I like to take control. I started making pictures professionally when I joined the BBC as a cameraman in 1984 at the age of 19. I've had many careers since then, all of them photography related.
What's your rig?
I have owned all kinds of camera and spent more years of my life shooting on film than digital. I went digital in 2001 and In recent years I've had a Hasselblad H2 and a Phase One P25+ back with five prime lenses among countless DSLR kits. Now I'm in love with the Fujifilm X-Pro 1. It doesn't get between me and my subject in quite the same way as an SLR does and this helps me capture the connection that I want in my work. The lenses are first class too……..
See on ledesmaphotography.com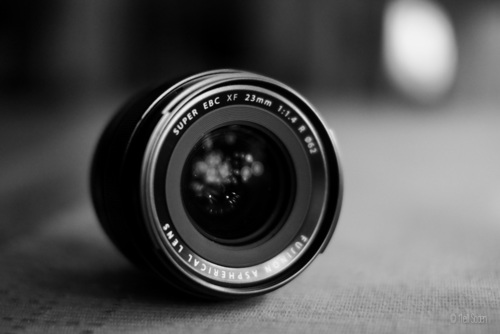 The 23mm is a really good lens, the build and image quality is outstanding. I would say that if you have the X100 or X100S in addition to another Fuji, you don't really need this lens, and the price difference is small. That said, that beautiful f/1.4 can be really handy at times. The aperture ring is much better than on the 35mm. It feels better, more expensive and it is a lot harder to accidently bump. The manual focus is nice, you have to pull the focus ring back to enable it and it gives you all the focus scale you need. The only thing is that the camera (X-E2) stays in manual focus while the ring is pulled back, and it caught me out once or twice.  It is heavier than the 35mm and a bit bulkier. I could not find any faults with the images I got out of this lens. X-E2 review coming soon……
See more pictures on www.neillsoden.co.za

---
Fujifilm Fujinon XF 23mm F1.4
Do you love my work and want to support me? If you're planning on buying camera gear, you can check out above-noted links. Prices remain the same for you, but a small percentage of your purchase value is valued back to me. Thank you!
---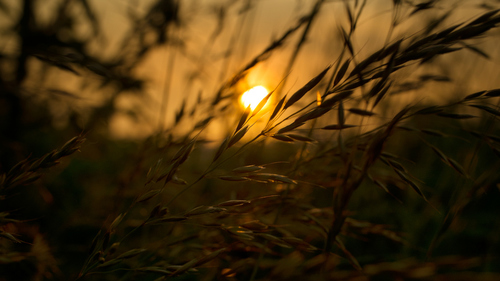 I have tried to include as much as I can can from locations such as Marrakech, London, Washington DC, New York, Bristol, Virginia, Birmingham among many other places. As many you know, I totally love my X-Pro 1.  The 35mm, 18mm, 60mm and 18-55mm lenses in this gallery and I look forward to testing out the new 55-200mm as soon as I can. We love using the CSC Tripod (Keith) from 3 Legged thing and the Lee Filter Seven 5 CSC size Filter kit…..

See more pictures on www.davepiper.org.uk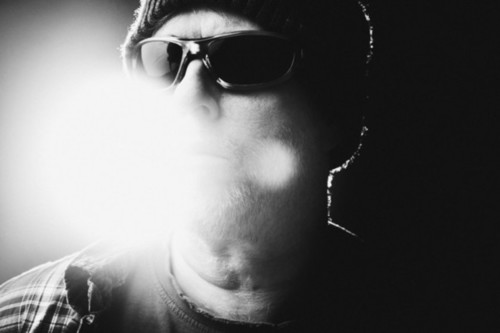 Who are you and what's your profession?
My name is Patrick La Roque and I'm a commercial, portrait and documentary photographer based in Montreal, Canada — Although we actually live in a little town called Otterburn Park, about 30 minutes away. We have three young kids: a boy and two little girls. Keeps us busy… I switched to photography as a full-time gig about 7 years ago. Before that I was a musician, I worked in post, multimedia, I was a partner in a production company… Left it all behind to pursue a craft that quite suddenly gobbled me up after years of simply being a hobby. I realized one morning that I didn't want to be doing anything else and moved on. No regrets.
What's your rig?
I shoot an X-Pro1 and X100. The X100 is essentially my 35mm lens, with the X-Pro1 being my main workhorse. I use XF lenses exclusively and jump between the 35, 14, 60 or the two zooms depending on the job or the shot I'm looking for. I also have an F-Mount adapter that I mainly use with an old, original Lensbaby when I'm feeling experimental; I still love that thing. Lately I've started shooting with a Nikkor 50mm f2 as well, a lens I received as a gift…….
See on ledesmaphotography.com