Photographer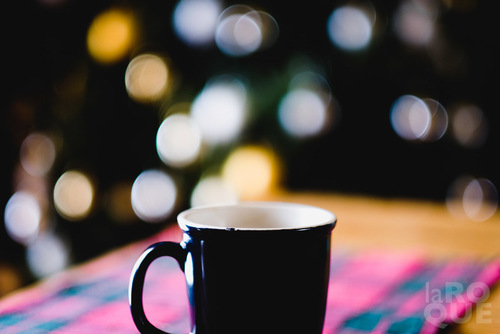 When the phone rang a few weeks before Christmas with an offer to do a project with Fujifilm's eagerly anticipated XF 56mm f/1.2 R, I couldn't pass up the opportunity — even if it did mean working in a much different way to what I'm used to. My post earlier this week about stepping out of our comfort zone was in fact greatly inspired by this recent experience. I can't speak about it yet or show any of the resulting images but I should be able to do so in the next couple of weeks. What I can share however are my other images with this outstanding new lens: it stayed glued to my X-Pro1 for the entire holidays. Some of you may recall I did a six part series when I returned last year called The Holiday Diaries. So I thought I'd do something similar, although less single-minded, a series of short essays all shot with this lens. I think it'll be a more interesting way of showing what this new optic can achieve. I'll be posting the first installment later this week, with subsequent "episodes" every two days until it's done. Now, I know a lot of you are probably eager to learn everything there is to learn about this new addition to the XF lineup, so I'm going to do a very short write-up. I'm not calling it a review because 1) as far as IQ is concerned there are only so many ways to say "wow" while remaining credible and 2) I was using a pre-production unit exhibiting a few of the issues these models usually carry, so I can't talk about the actual feel of the final product (but this is par for the course and I've never seen any of these issues make their way into any shipping version — I'm not worried). I'll do a follow-up once I get my hands on the finished product……
See more great pictures on www.laroquephoto.com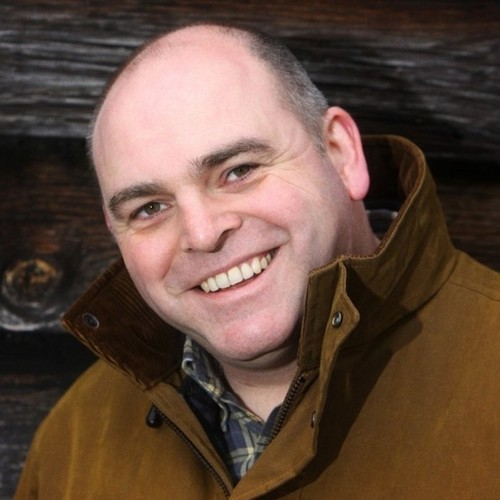 Hi I'm Damien Lovegrove, a portrait photographer, writer and trainer based at a converted barn and farmhouse in Somerset UK. I have a passion for beautiful photography and I will go to great lengths to create wonderful light. I don't leave things to chance in my work and I love directing the moment. I suppose I'm the antithesis of a documentary or reportage photographer. I like to take control. I started making pictures professionally when I joined the BBC as a cameraman in 1984 at the age of 19. I've had many careers since then, all of them photography related.
What's your rig?
I have owned all kinds of camera and spent more years of my life shooting on film than digital. I went digital in 2001 and In recent years I've had a Hasselblad H2 and a Phase One P25+ back with five prime lenses among countless DSLR kits. Now I'm in love with the Fujifilm X-Pro 1. It doesn't get between me and my subject in quite the same way as an SLR does and this helps me capture the connection that I want in my work. The lenses are first class too……..
See on ledesmaphotography.com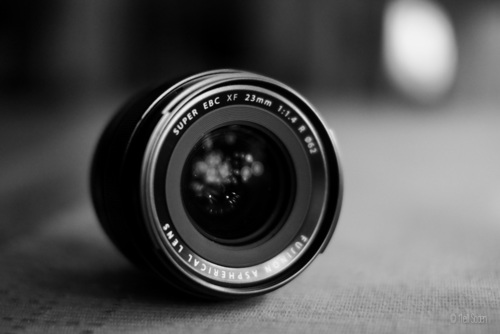 The 23mm is a really good lens, the build and image quality is outstanding. I would say that if you have the X100 or X100S in addition to another Fuji, you don't really need this lens, and the price difference is small. That said, that beautiful f/1.4 can be really handy at times. The aperture ring is much better than on the 35mm. It feels better, more expensive and it is a lot harder to accidently bump. The manual focus is nice, you have to pull the focus ring back to enable it and it gives you all the focus scale you need. The only thing is that the camera (X-E2) stays in manual focus while the ring is pulled back, and it caught me out once or twice.  It is heavier than the 35mm and a bit bulkier. I could not find any faults with the images I got out of this lens. X-E2 review coming soon……
See more pictures on www.neillsoden.co.za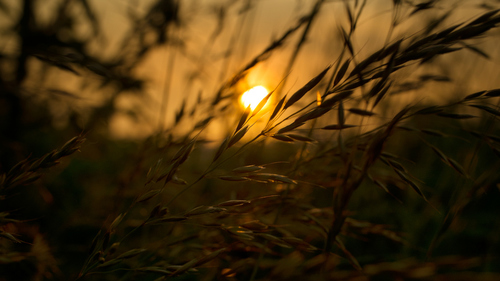 I have tried to include as much as I can can from locations such as Marrakech, London, Washington DC, New York, Bristol, Virginia, Birmingham among many other places. As many you know, I totally love my X-Pro 1.  The 35mm, 18mm, 60mm and 18-55mm lenses in this gallery and I look forward to testing out the new 55-200mm as soon as I can. We love using the CSC Tripod (Keith) from 3 Legged thing and the Lee Filter Seven 5 CSC size Filter kit…..

See more pictures on www.davepiper.org.uk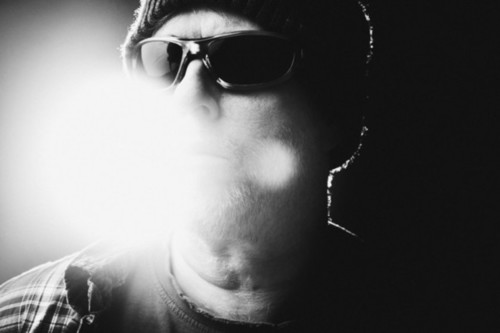 Who are you and what's your profession?
My name is Patrick La Roque and I'm a commercial, portrait and documentary photographer based in Montreal, Canada — Although we actually live in a little town called Otterburn Park, about 30 minutes away. We have three young kids: a boy and two little girls. Keeps us busy… I switched to photography as a full-time gig about 7 years ago. Before that I was a musician, I worked in post, multimedia, I was a partner in a production company… Left it all behind to pursue a craft that quite suddenly gobbled me up after years of simply being a hobby. I realized one morning that I didn't want to be doing anything else and moved on. No regrets.
What's your rig?
I shoot an X-Pro1 and X100. The X100 is essentially my 35mm lens, with the X-Pro1 being my main workhorse. I use XF lenses exclusively and jump between the 35, 14, 60 or the two zooms depending on the job or the shot I'm looking for. I also have an F-Mount adapter that I mainly use with an old, original Lensbaby when I'm feeling experimental; I still love that thing. Lately I've started shooting with a Nikkor 50mm f2 as well, a lens I received as a gift…….
See on ledesmaphotography.com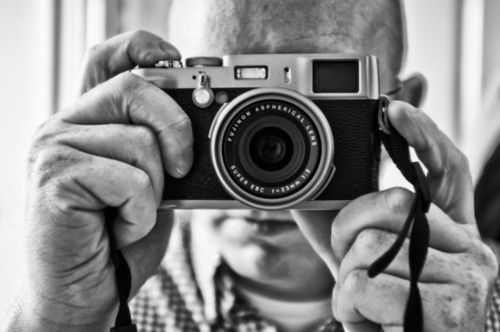 Who are you and what's your profession?

I am an educator by profession and teach film and animation to the next generation of budding filmmakers. Photography is a hobby that is not only a great way to relax but really works well alongside this area of education.

What's your rig?

I am a Fujifilm X fan, I love them. A few years ago I started to notice how often I left my DSLR at home because of the size and weight. It is hard enough to trek the Mourne Mountains and you aim to travel as light as possible. The Fujifilm X range has come on leaps and bounds since my first X100 back in 2011. I am mainly shooting with the X100s and the new X-E2. Lens wise I tend to stick to 14mm, 23mm, 35mm and 60mm. The image quality is superb and you can effortlessly carry them around everywhere. I actually only bring out a digital slr for music photography where I need the reach…..
See on ledesmaphotography.com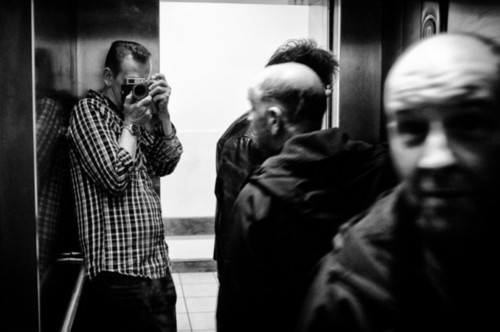 My name is Derek Clark and I'm a documentary photographer in Scotland UK, where I live with my wife and our two kids. I'm a member of The Kage Collective, an international group of photographers focused on visual storytelling and documentary work and in 2012 I was awarded UK Professional Photographer Of The Year in the News Category for a photo from a story shot in Italy called Running Into Darkness. Most recently I have been shooting a story on orphanages in the Philippines, which will be forever etched in my memory and work that I would like to continue in some way. I also have a passion for black and white street photography and have a dedicated street blog at 35mmStreet.com. When I'm not being a photographer, I'm usually playing tenor saxophone, something I've been doing for almost 30 years. I also have a thing for analog and VA synthesizers……
See on ledesmaphotography.com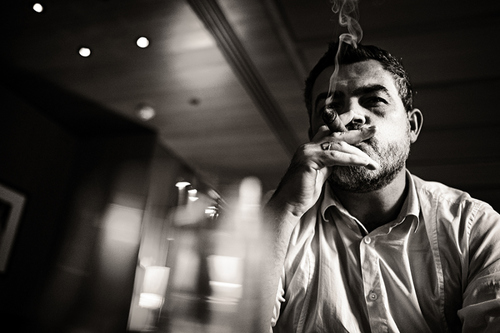 My name is Kevin Mullins. I'm a professional documentary style wedding photographer based in Wiltshire, England. I'm originally from Wales, but settled in our little market town around seven years ago with my wife. We now have two little people running around, and a Whippet, that seems to spend all its time asleep and avoiding running around. I've been a full time wedding photographer for five years or so and have always been an avid fan, and shooter, of candid images. Images that are not staged, or contrived, not girp-and-grin or set up portraits. Rather, I want my images to tell a story – each and every one of them to have a narrative within the bigger picture of the wedding day. Outside of running my business, and my family, I'm a huge Rugby Union fan (I'm Welsh by birth) and spend as much time watching and playing as I can muster. I also like great cigars and good Scotch Whiskey…..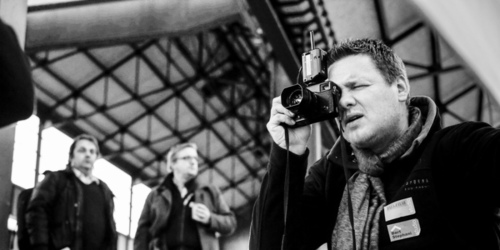 My name is Bert Stephani and I'm a professional photographer from Belgium. That's a tiny country in the middle of Europe famous for it's beer, chocolate and for inventing fries. The French stole the fries from us, but it should actually be "Belgian fries". As a photographer I specialize in not being specialized. But I'm always interested in people, so most of my work is centered around portraiture and reportage/documentary. I'm a story teller and feel equally at home telling the stories of private, commercial, editorial or corporate clients. I also get a lot of satisfaction out of sharing my knowledge with other photographers through blogging, workshops and lectures. My family is my biggest joy and inspiration. My lovely wife Stacy keeps my feet firmly on the ground and I deeply respect her ability to live with someone with a chaotic creative brain. My three kids Kobe (10), Maya (9) and Noa (6) mean the world to me and teach me valuable lessons every day on how to stay amazed. Most of my spare time is spent with my family. I enjoy being out in nature, travel, read and sharing a great meal with friends…..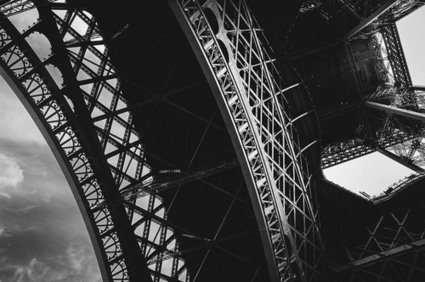 You can't imagine how long I've been working on this… But it's finally here: today I'm launching my first eBook entitled 1EYE, ROAMING.
If you're a longtime reader of this blog you'll recognize the topic since it's based on the Lutetia – Travels in France with the X100 series. Why return to those images? Because I needed to; because they've since become much more important than I originally thought and because I needed something more permanent. I have other projects in mind but this had to be the first step…..
….also included is a special chapter called Case Studies where I offer a glimpse into the processing of the images as well as reflexions on some of the moments that were captured. Seven examples in all. The book is in PDF format and I can tell you it looks fantastic on an iPad Air. Very happy with it…..
My recommendation – a street photographer in France – great work Patrick!
See on www.laroquephoto.com