Photographer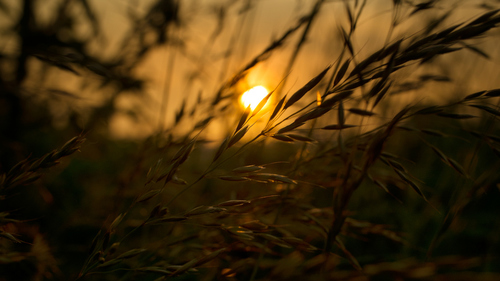 I have tried to include as much as I can can from locations such as Marrakech, London, Washington DC, New York, Bristol, Virginia, Birmingham among many other places. As many you know, I totally love my X-Pro 1.  The 35mm, 18mm, 60mm and 18-55mm lenses in this gallery and I look forward to testing out the new 55-200mm as soon as I can. We love using the CSC Tripod (Keith) from 3 Legged thing and the Lee Filter Seven 5 CSC size Filter kit…..

See more pictures on www.davepiper.org.uk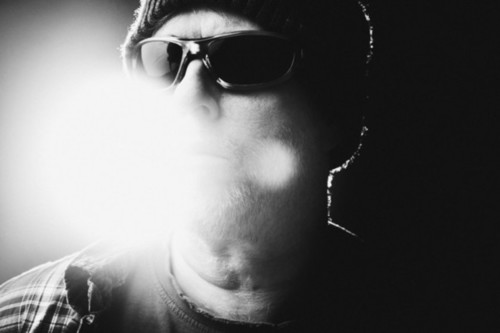 Who are you and what's your profession?
My name is Patrick La Roque and I'm a commercial, portrait and documentary photographer based in Montreal, Canada — Although we actually live in a little town called Otterburn Park, about 30 minutes away. We have three young kids: a boy and two little girls. Keeps us busy… I switched to photography as a full-time gig about 7 years ago. Before that I was a musician, I worked in post, multimedia, I was a partner in a production company… Left it all behind to pursue a craft that quite suddenly gobbled me up after years of simply being a hobby. I realized one morning that I didn't want to be doing anything else and moved on. No regrets.
What's your rig?
I shoot an X-Pro1 and X100. The X100 is essentially my 35mm lens, with the X-Pro1 being my main workhorse. I use XF lenses exclusively and jump between the 35, 14, 60 or the two zooms depending on the job or the shot I'm looking for. I also have an F-Mount adapter that I mainly use with an old, original Lensbaby when I'm feeling experimental; I still love that thing. Lately I've started shooting with a Nikkor 50mm f2 as well, a lens I received as a gift…….
See on ledesmaphotography.com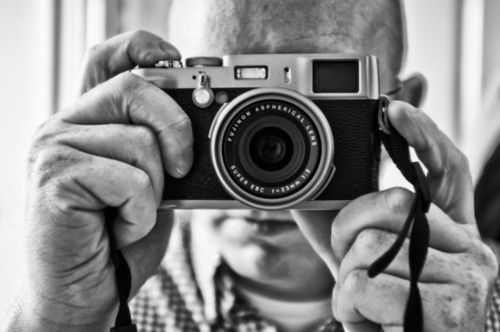 Who are you and what's your profession?

I am an educator by profession and teach film and animation to the next generation of budding filmmakers. Photography is a hobby that is not only a great way to relax but really works well alongside this area of education.

What's your rig?

I am a Fujifilm X fan, I love them. A few years ago I started to notice how often I left my DSLR at home because of the size and weight. It is hard enough to trek the Mourne Mountains and you aim to travel as light as possible. The Fujifilm X range has come on leaps and bounds since my first X100 back in 2011. I am mainly shooting with the X100s and the new X-E2. Lens wise I tend to stick to 14mm, 23mm, 35mm and 60mm. The image quality is superb and you can effortlessly carry them around everywhere. I actually only bring out a digital slr for music photography where I need the reach…..
See on ledesmaphotography.com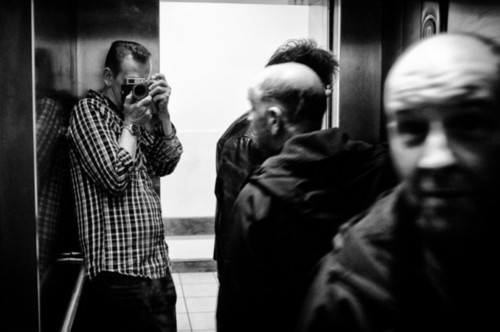 My name is Derek Clark and I'm a documentary photographer in Scotland UK, where I live with my wife and our two kids. I'm a member of The Kage Collective, an international group of photographers focused on visual storytelling and documentary work and in 2012 I was awarded UK Professional Photographer Of The Year in the News Category for a photo from a story shot in Italy called Running Into Darkness. Most recently I have been shooting a story on orphanages in the Philippines, which will be forever etched in my memory and work that I would like to continue in some way. I also have a passion for black and white street photography and have a dedicated street blog at 35mmStreet.com. When I'm not being a photographer, I'm usually playing tenor saxophone, something I've been doing for almost 30 years. I also have a thing for analog and VA synthesizers……
See on ledesmaphotography.com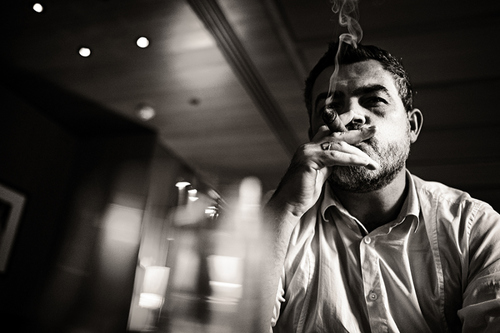 My name is Kevin Mullins. I'm a professional documentary style wedding photographer based in Wiltshire, England. I'm originally from Wales, but settled in our little market town around seven years ago with my wife. We now have two little people running around, and a Whippet, that seems to spend all its time asleep and avoiding running around. I've been a full time wedding photographer for five years or so and have always been an avid fan, and shooter, of candid images. Images that are not staged, or contrived, not girp-and-grin or set up portraits. Rather, I want my images to tell a story – each and every one of them to have a narrative within the bigger picture of the wedding day. Outside of running my business, and my family, I'm a huge Rugby Union fan (I'm Welsh by birth) and spend as much time watching and playing as I can muster. I also like great cigars and good Scotch Whiskey…..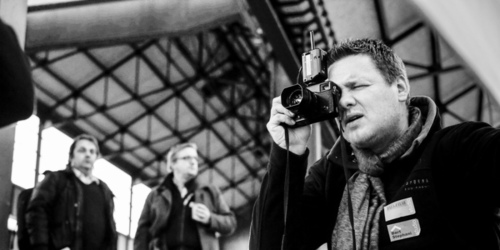 My name is Bert Stephani and I'm a professional photographer from Belgium. That's a tiny country in the middle of Europe famous for it's beer, chocolate and for inventing fries. The French stole the fries from us, but it should actually be "Belgian fries". As a photographer I specialize in not being specialized. But I'm always interested in people, so most of my work is centered around portraiture and reportage/documentary. I'm a story teller and feel equally at home telling the stories of private, commercial, editorial or corporate clients. I also get a lot of satisfaction out of sharing my knowledge with other photographers through blogging, workshops and lectures. My family is my biggest joy and inspiration. My lovely wife Stacy keeps my feet firmly on the ground and I deeply respect her ability to live with someone with a chaotic creative brain. My three kids Kobe (10), Maya (9) and Noa (6) mean the world to me and teach me valuable lessons every day on how to stay amazed. Most of my spare time is spent with my family. I enjoy being out in nature, travel, read and sharing a great meal with friends…..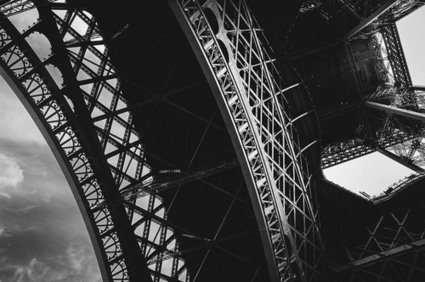 You can't imagine how long I've been working on this… But it's finally here: today I'm launching my first eBook entitled 1EYE, ROAMING.
If you're a longtime reader of this blog you'll recognize the topic since it's based on the Lutetia – Travels in France with the X100 series. Why return to those images? Because I needed to; because they've since become much more important than I originally thought and because I needed something more permanent. I have other projects in mind but this had to be the first step…..
….also included is a special chapter called Case Studies where I offer a glimpse into the processing of the images as well as reflexions on some of the moments that were captured. Seven examples in all. The book is in PDF format and I can tell you it looks fantastic on an iPad Air. Very happy with it…..
My recommendation – a street photographer in France – great work Patrick!
See on www.laroquephoto.com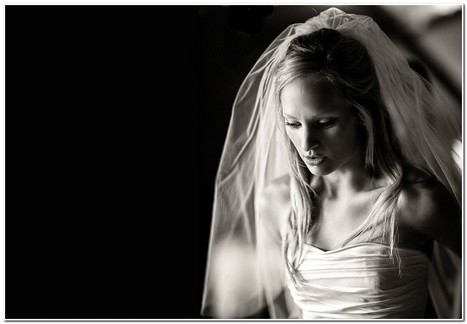 Fokal – How did Kevin Mullins become a wedding photographer ? What's your background ? Self-taught or did you enroll in a school ? Did you have another job before and if so, What triggered the wish to switch to full time photographer ?

I spent most of my "working" life working in Web Design and online marketing.  It wasn't until around 2007 or so that I got interested in taking photographs for myself (though I always loved looking at documentary images in the press and books). I am totally self-taught.  I did a little bit of second shooting with a kind photographer called Steve Causen way back when, but other than that I've been flying by myself.  In a way I think it's helped as I'm not blinkered by formal methods or rules.  Some would say that's a bad thing but for more photojournalistic approach I think it has helped. My wife and I moved to "the country" from London and I found myself leaving the house at 5am and returning at 9pm each day.  Something had to change so I thought I'd give wedding photography a go…….
See on fokal.fr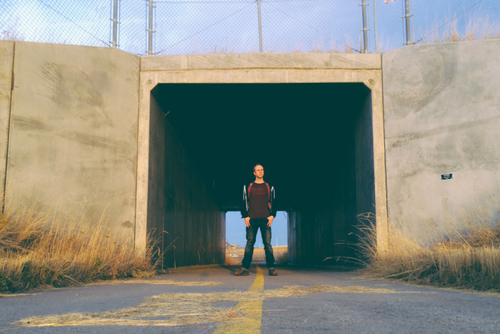 Who are you and what's your profession?

I'm Riley and my profession is being a photographer & a gentleman. While photography is a large part of my professional life I also do side work managing social media for organizations as well as a writing creative. I married my dream girl in 2011 and we live in Southern Alberta with our year old cockapoo Ruby. My hobby, shockingly, is also photography. But it is just for me then. And that is what I typically share on my social media, tumblr, blog and the like. In the spring I was invited by famed FujiGuy, Billy, into the stable of Fujifilm X-Photographers. With this I am given the opportunity to try out knew Fuji products before they hit the streets and give my input to Fuji on how to make their products better. And by better I of course mean exactly how I want them to be. I like anything made of leather, wood, fine brass or a mixture of all three…..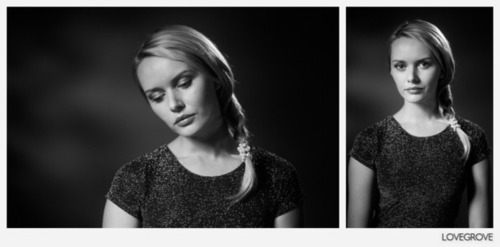 Earlier this week I ran three seminars of three hours each entitled from Concept To Print.  Many years ago, way back in the dying years of the last century, a photographer called Stu Williamson wrote a book with the same title and I borrowed it for this three hour workshop. My aim was to share the simplicity of  creating beautiful images using continuous lighting and a 6ft stretch of hotel wall. I used just one hard light for the bulk of my shooting demonstration and went onto a multi light set up as the session evolved. After the shoot I downloaded the images into Lightroom and tweaked them prior to printing on my aged and slow ink jet printer. Here are a few of the images I shot….
See more pictures on www.prophotonut.com