Photographer
See on Scoop.it – Fuji X-Pro1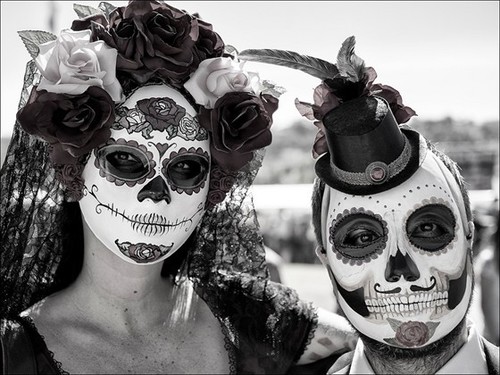 The Mexican Day of the Dead – Dia de los Muertos is a festive and celebrative time. It is a holiday with a complex history and fusion of old traditions. This view of death started with Meso–American cultures such as the Olmecs more than 3,000 years ago. Meso–Americans believed that during this time of the year, the boundaries that separate the living and the dead weaken and that the deceased could visit the living. Many immigrants, especially the Oaxacan community, have brought these traditions with them. Non-Mexicans are learning that Dia de los Muertos is a celebration of life and death that speaks to everyone who has lost somebody.
My local festival is held at the Catholic Mission in Oceanside, and is very well attended – with tributes to the deceased, traditional dancing, mexican food, and many people dressed as skeletons and sugar skulls …..
For the people shots, I used EF-X20 fill flash, still with the ND filter fitted, as this kept the shutter speed within range for flash sync. I mostly backed the flash off -1/3Ev to avoid an overtly 'flash' look.
All shots are with the 35mm f/1.4 lens on the X-Pro1.

See on forums.dpreview.com
See on Scoop.it – Fuji X-Pro1

At Photo Plus 2012, the crew over at F-Stoppers and famous headshot photographer Peter Hurley threw a large party. At one point, Peter told me about a prototype constant LED light that he's working on to get the results that he wants. Peter's story sounded like those of many photographers and creatives that were sick of not getting what they want; and so pursued their own route (story of my life, and the creation of this site.) The light I saw is a Pre-Alpha configuration and may have a dimming switch. But this single light was able to illuminate an entire room in Hurley's studio. And holy crap was it beautiful. Here are some sample images shot with the light illuminating subjects like myself, photographer Zack Arias, Eye-Fi creator Ziv Gillat, and more. All images were shot with the Fujifilm X Pro 1 in aperture priority, auto white balance, and with no editing except for sharpening in post. If I were to do professional work with this light, I obviously would have also done manual white balancing and other tweaks in post-production….

See on www.thephoblographer.com
See on Scoop.it – Fuji X-Pro1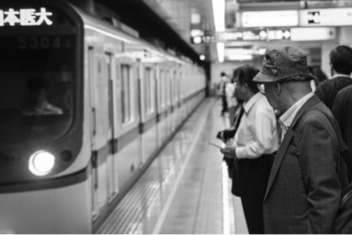 A few hours in Tokyo at the end of a Motorsport assignment at the iconic Mt Fuji Speedway gave me a chance to capture images of a small part of this vibrant city using the FUJIFILM X-Pro1. Those familiar with my Paris blog from earlier this year would already know that I consider the X-Pro1 to be the most versatile camera that I have ever used. With cutting edge sensor technology combined with class leading lens quality all in a beautifully built retro styled body, the X-Pro 1 is simply brilliant. The X-Pro1 has made me even more enthusiastic about my photography by enabling me to capture images in conditions that would cause other cameras to struggle. From an intersection of Neon covered buildings at night to a dimly lit underground train station the high ISO capabilities of the X-Pro 1 made it easy to capture unique images with the freedom of using the camera hand held without a tripod. I arrived in Tokyo in the afternoon and set out to explore with the X-Pro1 and the 18mm, 35mm and 60mm lenses.A visit to Tokyo Sky tower, a large spire with a viewing platform on top, was on the list but with a line stretching around the corner and a 2 hour wait a trip to the top would have to wait for next time! The 18mm lens allowed me to capture the tower against the skyline and I was using my favourite Black & White film simulation mode as usual! I always shoot RAW plus Jpeg files so I have the RAW file in colour if I decide to use it later on….

See on www.fujifilm.com.au
See on Scoop.it – Fuji X-Pro1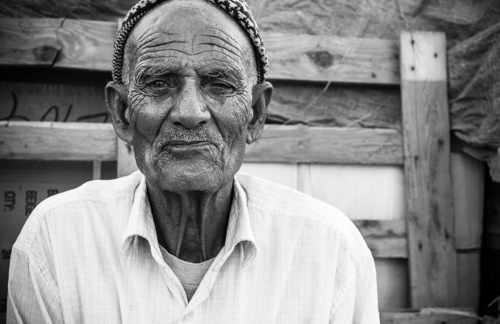 A continuation of my street portrait project, Faces of the Creek. All shot with my trusty (and sharp!) Fuji X-Pro1 and the wonderful 35mm f/1.4 XF.

See on www.stephangeyer.com
See on Scoop.it – Fuji X-Pro1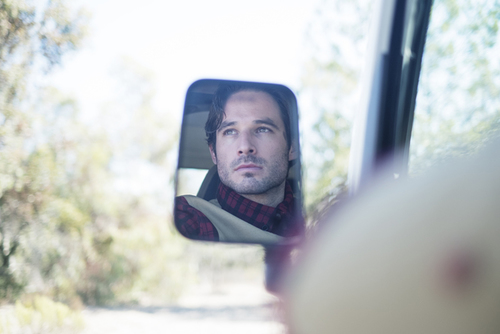 Shoot for Psyberia's Fall 2012 lookbook and on-site assets. This was all shot with a Fujifilm X-Pro1 and 35mm f/1.4 and 18mm f/2 lens. Psyberia is a fashion goods company based in New York.

Client: Psyberia
Location: Lake Miramar, San Diego
Model: Lorenzo Canizales

See on michaelbenito.com
See on Scoop.it – Fuji X-Pro1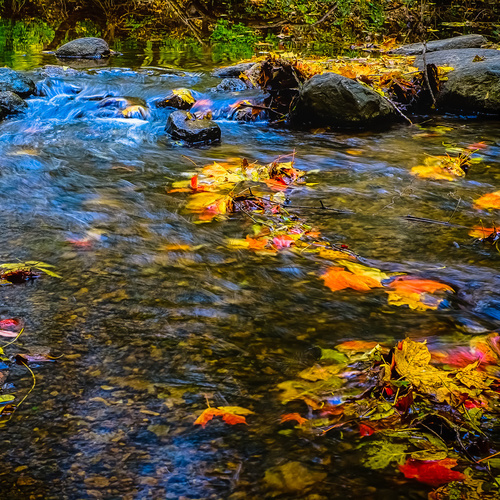 Well the new Fuji firmware updates have been installed and we are a click-in away. Some areas of the USA have just some beautiful areas to capture the Fall colors. Central Indiana is not one of them! Especially this year we have had the drought and extreme heat. So when the colors started to arrive I was not sure what we would have. Well we had about 4 days of golden and brown color. Fortunately we had perfect weather to go view the beauty. Recently I have had two things slow me down. One is back problems and the other is a camera that demands my time. Anyone know which camera that is? I just can not move around as much anymore, which means I do get more blurry images. So I started using a Benro travel tripod for most everything I shoot with the X-Pro1. Including my portrait sessions. For the price the tripod can't be beat. Its aluminum. I just can not see an advantage to carbon for the price. So again, I am shooting all these images in Vivid film JPEG. Looking at the images below I have been shooting exposure bracketing and post processing in NIK software suite of HDR and Color Efex Pro for final output. I do live in Lightroom and NIK software. However one of the companies that has recently peaked my interest is On One Software with their new 7 suite. I may have to give that a try once it arrives at the end of this month. Another item I am interested in is the Samyang 8mm wide angle. For the price the web reviews sound very promising. So maybe you will see my review of these coming products in my X-Pro1 imaging. Now on to the images.

See on atokarzphoto.zenfolio.com
See on Scoop.it – Fuji X-Pro1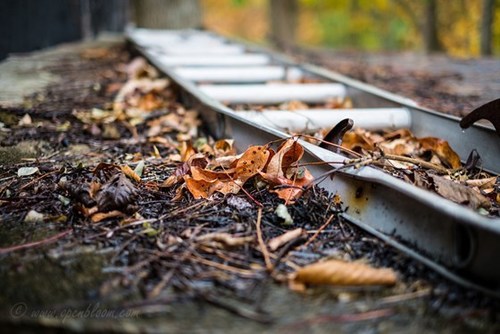 Here's a few samples from my new Fuji X-Pro1
These are more of less point and shoot snapshots. I'm still learning the camera (menus, buttons, how shallow the DOF is at various apertures, etc). Shot with the 35mm f/1.4. RAW, not JPG. I've heard about the less than perfect Adobe raw conversions for Fuji's x-trans sensor and for now, I think I'll keep using raw because adjusting white balance and so on is much easier. I will experiment with JPG though because of the wonderful Fuji film simulations like Velvia and others.
Jon Meiers Fine Art WebSite:
http://jon-meier.artistwebsites.com/

See on forums.dpreview.com
See on Scoop.it – Fuji X-Pro1

I've been wanting to visit Chefchaouen for many years. We've driven past it on a few occasions, but just never had the time to go and visit it properly. Our time in Morocco was different on this visit because with my wife's parents going to Mecca just after we arrived we've had some time to ourselves to go off and visit without having to get back to be fed! My wife wasn't convinced it would be safe to go to Chefchaouen, but after some pestering I persuaded her to go and we set off early morning for the 3 1/2 hour drive through the mountains of central Morocco to get there, travelling between the Moyen Atlas near Meknes to the Rif mountains in the north. The drive alone is stunning and the scenery on a huge scale, with everything from wide-open fertile undulating farmlands to rocky outcrops with winding mountain roads. This is where the 14mm Fuji lens would have been useful if it were available! We arrived at Chefchaouen around lunchtime and as we approached I immediately recognised it nestling on the side of the mountain from the photos I'd already seen. Chefchaouen is well known for the blue streets and buildings, not to mention people wanting to get erm…. 'happy' shall we say! As a consequence you'll be asked more than once if you're after some "hash", but if you politely refuse they don't bother you further and after the same person has asked you a couple of times they seem to give up! I felt a lot safer here than in Fes and didn't hesitate to go out alone in the late afternoon whilst my wife was resting, even down into the real back-streets away from the tourists to where people actually lived. I was never bothered and felt completely safe. The town seems quite daunting at first, but once you get used to it all the little streets lead back on themselves and as long as you've got a reasonable sense of direction you can't really get lost, especially as they mostly lead either up and down, or simply connect the main streets going up and down, unlike many of the other medinas which can just be winding mazes!….

See on www.photomadd.com
See on Scoop.it – Fuji X-Pro1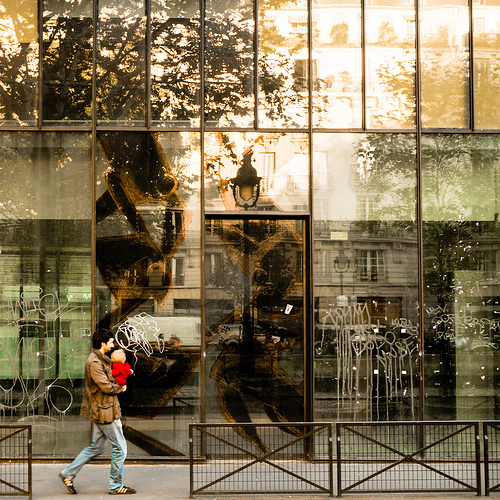 Some new pictures of Paris ans suburbs taken with the x-pro 1.

See on yannbeauson.wordpress.com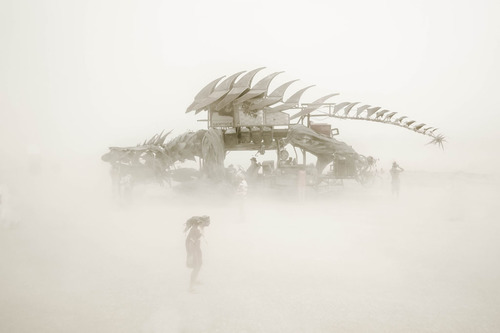 One week in the Nevada desert with 60000 persons, to share arts, love, happyness. But Trying to explain what Burning Man is to someone who has never been to the event is a bit like trying to explain what a particular color looks like to someone who is blind.
See more great pictures on ericbouvet.com