Photographer
For me a huge part of photography and in finding a personal style is in learning how to see. It's something that's not easy and takes some time to figure out.  Earlier I was focused on learning how to use the camera and different lenses,  I was focused on learning different processing styles and I was learning how to edit my photos. Through all the practicing I was also learning how to see. I'm constantly in the process of learning how to see and really learning how 'I' see. Learning how 'I' see is what's most important to me because it's how I believe my personal style will come about. It will be my unique take on the world and the things and people who I photograph. Often I will just go out to shoot and just photograph what catches my eye but there are some moments when I will not take a single picture and just watch people. I'll take some pictures with my eyes and mind to practice, to think about and understand why I noticed something or why I would take a picture of it or what angle and framing I would use to best capture a scene or moment. At times it's just observing to get inspired to even shoot a person in the environment or a detail that speaks to me. The question I continue to ask myself is "Why?". Why take this picture? Why am I attracted to certain people and things? What's my message? Why does it interest me? Even when I go through others photographs I'll ask this question to myself. Why do I like it? Why did they take the photo? Why that angle? I'll ask why with regards to possible camera settings and possible focal lengths. This also really helps me to learn more about myself and also the photographer who took the photo. There are other factors in finding my personal style like the cameras I use, the settings I use, the quality of light I use, and many others but I think that learning how "I" see is at the top of the list. I feel that as I continue to learn, experiment and figure this out that my style will continue to evolve and grow but I also feel that it's such a rewarding experience because it is such a challenge…..
http://www.rinziruizphotography.com/blog/2013/2/art-of-observation
See more pictures on streetzen.tumblr.com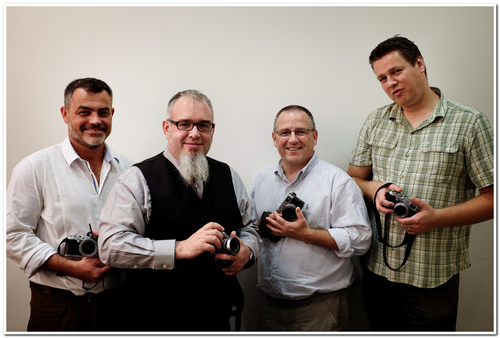 Did I ever tell you I was afraid of flying?  Terrified of it I am.  It's ridiculous but there you go – every one has their phobias and mine is being hurtled at a tin can at 600mph around 37,000 feet in the air. So, imagine my surprise to find that, at the end of August, within the space of nine days I would fly from Spain to the UK, from the UK to Rome (for a wedding – more on that in another post) and then from Rome to Tokyo….and Tokyo to London four days later.  By my calculations that's around sixty five billion miles in the scary tube in the sky but let me tell you something…..every single mile was worth it.  Very much worth it. I'm going to concentrate on my trip to Tokyo, as a guest of Fujifilm in this post. I was absolutely humbled and privileged when I was invited to spend some time in Tokyo with the marketing team, designers, engineers and other members of the X-Series team. I wasn't alone, of course, there was myself and three other X-Photographers meeting up in Tokyo.   Apart from the great team at Fujifilm, I spent time with world renowned photographers Zack Arias, David Hobby and Bert Stephani. The point of the trip was for Fujifilm two fold.  Us (the photographers) were to give a presentation and interviews to press, staff of Fuji and other photographers.  This was then followed by the best part of two days of us being interviewed by the R&D Team, the Marketing Team, the Product Planning team, the Colour Reproduction Team, the Lens Design Team and the Camera Designers. So let me explain further;  Fuji flew us all to Tokyo to give them feedback on the X-Series of cameras;  The X-Pro1, X100/S, X-M1, X-E1 etc…..
See more pictures on www.kevinmullinsphotography.co.uk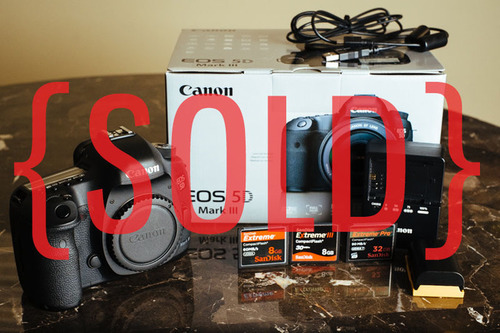 Most of the people who read my blog know I am an official Fuji X-Photographer and I use an X-Pro1 & a X100s. Some people think that I am paid or have an agreement with Fuji to advertise their cameras and write great things about them and use them exclusively. This is not the case. Fuji does not tell me what I can or cannot write about and they have not told me to only use their cameras. I just so happen to really, truly, genuinely love the Fuji X-Series and I let everyone know it. I love them so much in fact that I am moving to only using Fujis for my photography. How & why after the jump. I loved my Canon 5D Mark II & then Mark III but I hated carrying it around especially with a few lenses. It was heavy, awkward and drew attention from people around me. I felt that people were a bit intimidated in front of it too. I wanted something lighter but still with awesome image quality. A few years ago this did not exist to me. There were a few mirrorless interchangeable lens systems on the market but the sensor was either too small or just not that great for what I wanted. A mental roadblock I developed was that I did not want to give up my pro dSLR camera body and lenses because that would make me less of a pro. I wanted to project an image to those around me. "I have a pro camera so I must be a great photographer!" …..
See on www.rileyjoseph.com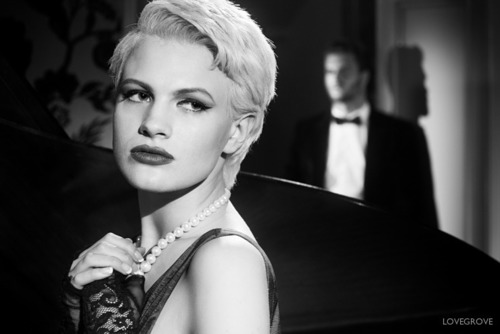 Here is the result of my summer project. My quest to revitalise the Hollywood look started exactly 5 years ago today back in 2008 with this very popular Prophotonut post. Now I'm glad to say that everyone is at it and the Hollywood look has finally been reborn. The look needs Fresnel lens lights for authenticity. But wow, what style! Five years ago LED Fresnel spotlights weren't even dreamed of. Now they have largely replaced the fairly recently developed HMI units from Lupolux and Hedler. LED is the future and it's here right now. Here are 40 of the many Hollywood portraits from my latest sets complete with their exif data, and lighting notes. Enjoy…
See more pictures on www.prophotonut.com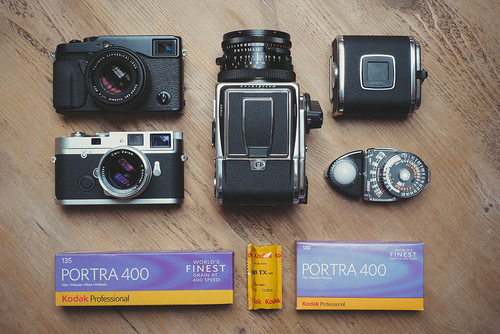 Vernon Trent
Amateurs worry about equipment, professionals worry about money, masters worry about light… I just make pictures.
When I first started getting into photography, I shot a Canon Rebel. I eagerly waited for the golden hour at the end of each day, spending my time exploring the Irish countryside shooting little details in nature that were drenched in yellow directional light. I couldn't get over how pretty and exciting everything seemed to me during that time of the day. I didn't worry about any of the above and was completely content with my photography. For the last time. After a few months, shooting during the golden hour alone didn't satisfy me anymore. I started spending hours on post-processing my images to give them a certain handwriting that, together with my shooting style, would help me achieve a more cohesive look. A little further down the road I changed systems and bought a Nikon full frame camera due to technical problems with my Canon. When I switched I didn't think about anything but addressing the auto focus issues I had…..
See on www.johnnypatience.com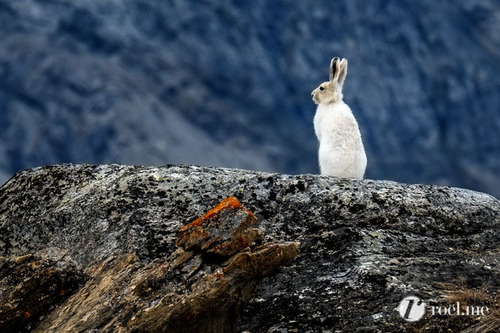 One of my greatest pleasures in life is traveling.  There are so many amazing places on this planet and I want to see as many of them as possible in my lifetime. I frequently get asked, "Where are you going next?" – and my answers often leave people scratching their head.  But one recent response did catch me off guard: "You're going … where?" That is what I got when I told someone I was going to Greenland. "Why the h*ll would you want to go there?", they asked. Why would I?  Read on to find out…
Why Greenland? Just over a year ago, my wife and I were visiting Iceland (one of our most favourite places) and spent some time in a town called Husavík in the northern part of the country.  During our stay, we went on a day trip to Puffin Island with a company called North Sailing which we really enjoyed. After our excursion, I noticed in their brochure that they had a one week sailing tour of Greenland which really piqued my interest.  I had heard from several people that Greenland is a beautiful place, especially Scoresby Sund where this voyage was supposed to take place. After doing a quite a bit of research (plus speaking to the helpful folks at North Sailing), we took the plunge and decided to go to Greenland.  As you will find out, it was a decision I am so glad we made…..
Thx for sharing, Roel – great pictures :-)
See more pictures on roel.me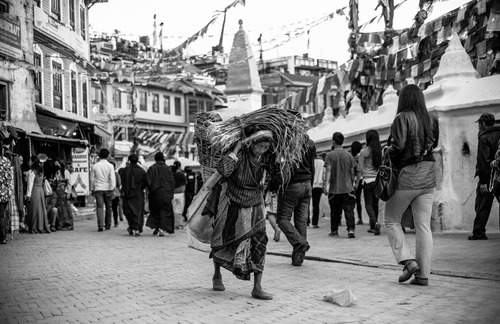 I've been very lazy/slow in processing photos from my trips, but I have decided it is time to get back to the basics. Early April this year, I decided to embark in one of my mountaineering trips, this time to climb Island Peak (6180m) in Nepal. I will be posting photos from the trek and from the summit push in the coming week, but in the meantime, I am posting some of my personal favourite shots of the streets of Thamel, the iconic neighbourhood of Kathmandu. All the photos were taken with my X-Pro1 and either my 35/1.4 or my 18/2.0 Fujinon lenses. The last time I went mountaineering, I took my 5D and 35L lenses – what a difference it makes, not to the extra weight of a DSLR! Anyway, enough of this and on to the photos. I hope you enjoy them as much as I did taking them…..
See more pictures on www.stephangeyer.com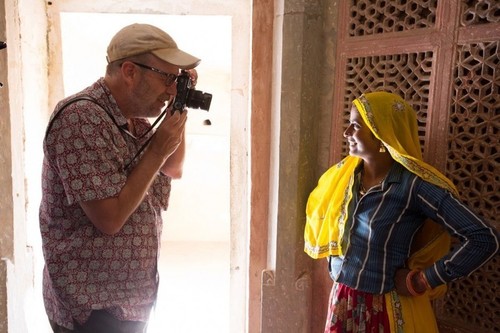 There's a lot of talk these days, both good and bad, about the Fujifilm X Series cameras: the X-Pro1 and the X-E1.  I've been using the X-Pro1 for exactly one year now. Back when I first gave my initial impressions I wasn't sure how I would feel about this camera long term. Well, the jury is out and the verdict is I love it… a lot! So much so, I took it for a month of shooting, an assignment in Africa for The Kilgoris Project then to India for my latest Rajasthan Photo workshop. In Africa I used both my X-Pro1 and my Canon 5D MKIII. Why? Fujifilm just doesn't have the lenses for this little guy to go on Safari. But, then even my 70-200 mm with a 2x converter didn't really deliver on the safari either. The main reason for being in Africa was The Kilgoris Project. I shot this assignment completely with the X-Pro1 and only two lenses: the Fujinon XF35mmF1.4 R and the XF18mmF2 R.  After Africa I went to India to lead my workshop where I shot exclusively the X-Pro1. The main difference in India was I was able to borrow Piet Van den Eynde's new XF14mmF2.8 R and this helped with any frustration I was having not being able to shoot wide enough. Remember, the X-Pro1 and the X-E1 are both cropped APS-C sensors and thus a 18 mm is a 27 mm in a 35mm equivalent. After shooting for a four weeks, two of those weeks with Piet shooting his X-Pro1 and X-E1 and a slew of lenses, I thought it would be a great idea to record Piet and our impressions about the camera, it's lenses and other musings. I also thought you might like to see a gallery of 40 plus images we shot with these camera over the two weeks in India….
Hear the podcast on www.thedigitaltrekker.com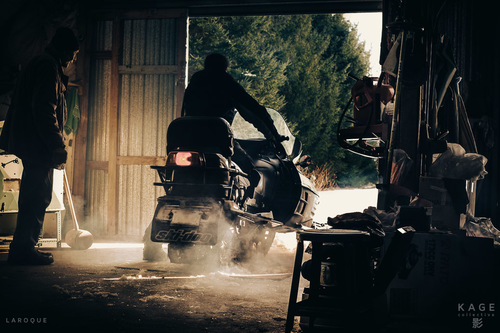 They come to tame the dragon, deep in the heart of its den. I follow them into a half-light I've come to associate with ceremonial spaces; this is a temple to motor oil, dust and gasoline. The machine is massive, built to plow through dense northern trails thick with freshly fallen snow. But today it refuses to budge. Its steel frame shudders in fits and hiccups but the motor won't start; such a capricious old beast. Get the tools out. Sharpen those swords. Screw this, loosen that. I'm circling & lurking as the ritual takes place. It's all very quiet, the silence only broken by muffled questions & puzzlement. There's no banter, just slow, rational work: from one to two, then two to three. Connect the dots. Solve the puzzle. Suddenly, without warning, the Thing roars. Exit the warrior priests…..
See more pictures on www.kagecollective.com