Photographer
See on Scoop.it – Fuji X-Pro1


I've now been using my Fuji X-Pro1 for around six moths professionally. Initially, I was commissioned by Professional Photographer magazine to test and review Fuji's (then) latest addition to their X-Series camera range. I was so taken by the camera, that I got one straight away, along with the three lenses that were initially on offer. I'm a professional wedding photographer by trade and I specifically shoot in a reportage or documentary wedding photography style and the Fuji X-Pro1 seemed like a perfect tool for that job at the time. I already had the Fuji X100 which I also loved, and also used at weddings. However, there was always the nagging feeling that the X100 just wasn't quite up to the mark for professional wedding photography – specifically the inability to change the lenses. I still have my X100, it's battered and bruised and well loved. It's my go-everywhere camera and I don't intend to part with it, but when the Fuji X-Pro1 came along I was very excited by the opportunity that it gave me to compact the equipment I used, make it lighter and allow me to get in closer than ever before whilst still being as unobtrusive as possible. I recently took ownership of a Canon 1DX and whilst that is an amazing camera in it's own right, it won't be replacing my X-Pro1 at weddings. This won't be a full technical review – you can find many of those on the Internet or indeed an more in depth review in my article at Professional Photographer magazine. This is more a findings overview, along with some pictures……
See on www.kevinmullinsphotography.co.uk
See on Scoop.it – Fuji X-Pro1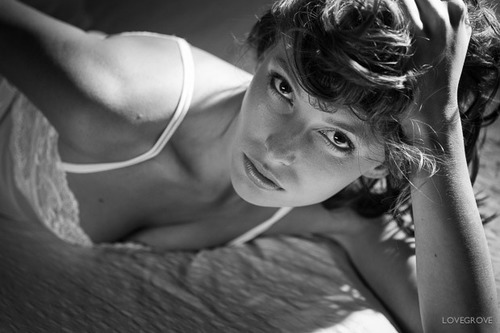 I decided to share far more pictures than normal with this set. More shots mean a weaker selection but I thought it worthwhile sharing my evolution to some of the images plus my choices and the reasons why I chose them. So I apologise if you are on a slow connection but I hope the subtlety between frames isa worthy subject to study. Now these pictures are what I call viewing files. Straight from Lightroom 4.2 without any Photoshop or skin softening. This is the standard I show my clients and then I work further on any that they buy for their album or folio. Prints are usually on art paper from 16 bit tiffs. What you see here is pretty much what I saw in camera on the shoot. I drove my 'cool' new Fiat 500 to Cologne a couple of weeks ago just for the fun of it. My reason for the trip was to spend time at Photokina and to enjoy the delights of Belgium too. I've long been a fan of cities like Antwerp and Brugges and my trip to Cologne gave me good reason to pop in on and spend time with some amazing photographers. I stopped by Luc Peters sensational studio in the heart of Antwerp and was treated to a fabulous dinner in the restaurant opposite. The man is an inspiration on every level. I then had a trip to De Haan to meet up with Tom Museeuw. I met Tom on Twitter and we struck up a relationship straight away. Tom is the master of reflectors and is rightly sponsored by California Sunbounce. Tom also has some Lupolux spotlights so we decided to set up a creative continuous light shoot. Tom mainly shoots children's fashion and shoots more than 30 catalogues each year. You can follow him on twitter as @fotofolio. Boudoir was right out of Tom's comfort zone and I admire that he agreed to give it a go. Tom booked me into the fabulously eccentric guest house Chant d'Oiseaux for a couple of nights and we took over the place on the day in between. I had discussed the possibility of an impromptu shoot in the woods with Tom on the afternoon I arrived (the day before our scheduled shoot) but the sun turned to rain and it became stormy so we soon retreated to the hotel. I was feeling rather despondent at that point but Tom fired me up. The energy and passion of another photographer is such a valuable resource and I must admit the next few pictures are powered by Tom's drive and determination…

See on www.prophotonut.com
See on Scoop.it – Fuji X-Pro1

Photographed with the Fuji X Pro-1/Fujinon XF 18mm in Sapa and Bac Ha in north western Vietnam. Most were shot from the hip. All were made using the X Pro-1 B&W in-camera simulation option.
For my audio-slideshow of the Indigo People with more photographs accompanied with ambient sound, go to Hilltribes In The Mist.

See on thestreetleica.wordpress.com
See on Scoop.it – Fuji X-Pro1


Before we start here's a little bit about the gripes I had with the lens:
Even though the AF and Manual focusing has been greatly improved with the recent Ver 2.00 firmware update it is still extremely hard to focus either manual or with the AF at close range. I found the closest focusing distance to be around 28cm and it only magnified by 0.5x rather than 1x like my old the Canon EF-S 60mm f/2.8 Macro USM Lens which meant I had to crop a lot of my images to create a macro effect. However as a portrait and beauty lens this is exceptional, the overall image quality and sharpness far outdo the 60mm Canon.
Here are some of the shots I took with the lovely Naomi from Milk Management and my thoughts on each.
See on creativelondonphotographer.wordpress.com
See on Scoop.it – Fuji X-Pro1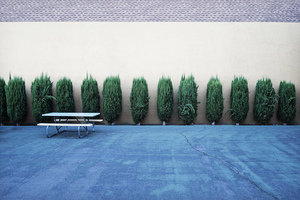 It was a fantastic month of photography, including some travel to New York. It's a joy to travel with my Fuji X-Pro1 and all three primes. To carry the gear, I recently purchased a great new backpack from a fantastic company, Mission Workshop – if you are looking for a stylish, functional backpack, you won't do better. This month, I also re-visited several of my favorite subjects looking for better angles and new compositions. As always, comments and questions welcomed.
One other thing: I've made several prints available for a low cost in my new online store. The prints are available as 6.75″x10″ prints (on 8.5″x11″ paper). The are limited editions (edition of 12), printed on high-quality Museo Silver Rag fine art paper with archival inks. Cost includes shipping.
See on jeffseltzerphotography.com
See on Scoop.it – Fuji X-Pro1

New Zealand Panorama-rama! One feature of many current-model travel camera's is the ability to easily capture panoramic images. In a country like New Zealand, I finally realised the benefit of such an easy to use feature. There's an obvious reason so many films are shot in New Zealand – three-hundred-and-sixty degrees of mind blowing scenery, almost anywhere you stand. A landscape built for panoramic photos. At first, I considered writing an article titled "the entire country of New Zealand in 500 words or less". But then I thought, why not collect some of the panoramic photos I have taken in Aotearoa, and present them in one article? If this New Zealand panorama-rama doesn't make you want to travel to the land of the long white cloud, nothing will. I'm pretty certain it will. In New Zealand, I lived inside a twenty-year old RV (motor home) for about three weeks straight, and travelled all over the South Island. I should mention, I've got a bit of a thing for budget accommodation. Sure, when I last visited UK, I stayed in a 4 star luxury hotel in London. But this certainly wasn't London. It's New Zealand, and for almost a month I traded posh hotels for cosy RV's, and grimey streets for stunning landscapes. I gave up the urban jungle, and got back to nature. Much like my lack of London knowledge (as tactfully pointed out in the comments here), I'm a bit of a novice at landscape photography. But really, how can you go wrong in New Zealand? As with many newer travel cameras, the Fuji X-Pro1 has a really simple-to-use panoramic function. Just stand in one place, hold the shutter down, slowly sweep from left to right, and if you're in New Zealand, you've got yourself one heck of a panoramic photo. Choice, bro. There is just a little bit of camera manual-ness required to get your own pics like these – you don't want a shutter speed too slow, or it will be blurry. You don't want an aperture too large, shallow depth of field makes it more difficult to get a cleanly stitched panorama. Have I lost you? Read the PS below, and all shall become clear. What more can I say about New Zealand? Nothing. These pictures tell you all you need to know. New Zealand is simply incredible, and I really think travelling the South Island was a "journey of a lifetime". But, this week, I'm in London, my favourite city. Only joking! I'm in Kuala Lumpur, Malaysia. I've been using my time in Kuala Lumpur to eat ridiculous meals, and to set up for a journey I am incredibly exited about…
See on www.yomadic.com
See on Scoop.it – Fuji X-Pro1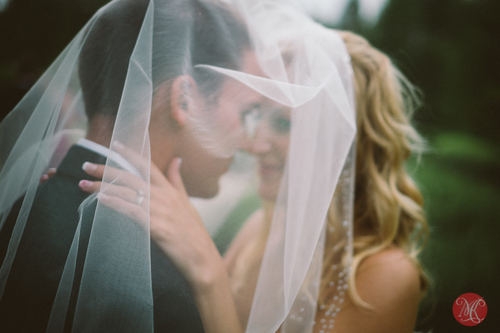 So the big day has arrived for Cheryl and Dan. I was shooting along with Randy Pond Photography. It is so much easier to cover a wedding, knowing that you can completely rely on your friend and partner. This wedding was wonderful. It was held at the Devonian Gardens, west of Edmonton. It's a very popular place for weddings. I used the Fuji X-Pro1 as the main camera and my Canon 5D as a backup…. yes a bit silly maybe, but it worked out great. Fuji can definitely deliver the quality. Here are some images from that beautiful day.
See on www.miksmedia.net
See on Scoop.it – Fuji X-Pro1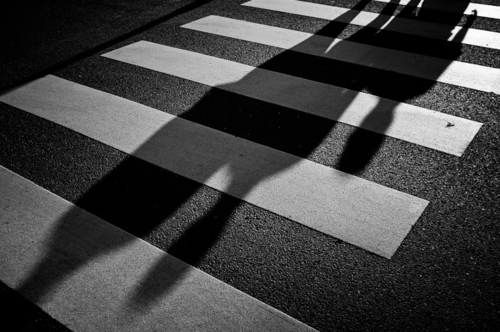 I'm currently in Cologne, Germany speaking at Photokina. Fuji brought me out to speak about the X cameras that I'm so dang in love with. I haven't really hit the floor just yet but I saw a freaking helicopter parked in one corner of the trade show. You know. A helicopter. Might as well. What this trade show needs is more helicopters. I've been on the road for two months and it's been a hell of a good time bouncing around this lovely planet of ours. I've had the pleasure and honor to meet a number of truly passionate and talented people. I've had some soul searching late night talks over bad food and good wine. I've seen some things that have me so inspired to create new work that I'm paralyzed not knowing what I should do first. I flew ATL – DTW – AMS – CGN and my bag went ATL – DTW – ATL. That was awesome….

See on zackarias.com
See on Scoop.it – Fuji X-Pro1

I have, as far as I can remember, always been in love with these moments of the day when the city lights blend in the natural light.It's still magical for me. Even more so in the early mornings when everything is so silent. Daylight is always coming to soon…
I've been shooting with X100 and X pro 1 for a while now, gradually getting rid of my heavier DSLR gear for this lighter set up and being quite happy with the results.
Visit Vicent's Website at: http://www.vincentsoyez.com/
See on vincentsoyez.blogspot.fr
See on Scoop.it – Fuji X-Pro1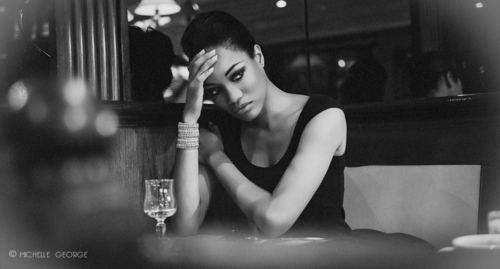 Last week I was shooting a private, commissioned job in Paris. I was over the moon at this opportunity as this would be me and the Fuji X pro 1′s first trip abroad and what better city to consummate our affair than Paris:) I have visited Paris many times, sometimes for work sometimes for pleasure. It was the first city I visited alone at the age of 19 and because of this Paris will always have a special place in my heart. I love It's cobbled streets, the smell of fresh coffee and croissant, the endless treasures found at the local pharmacie and how it manages to retain a village like charm yet posses the excitement and pulse of a major city. Paris will forever inspire me… I took these shots on a impromptu moment whilst having lunch with a friend. This is a tribute to my love of french cinema….