Photographer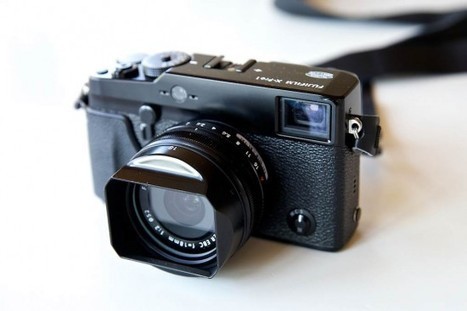 Wrestling with whether to keep one expensive camera or buy a different one doesn't rate on the scale of real problems, but I've been torn recently about whether or not to keep my Fuji X-Pro1. I've finally decided to sell it, and here's why. The bottom line is that I just don't like using it very much. The autofocus is frustratingly unpredictable, even with the latest firmware updates, and to me the camera feels unresponsive and a bit of a struggle. It's a testament to the quality of the Fuji X-Pro1 that it's been a hard choice, and it's a testament to its quirks and frustrations that it had to go. The image quality it delivers when everything clicks is undeniable, but if you don't enjoy using the camera and feel you're missing shots, then even capturing great ones some of the time doesn't help much in the end. I appreciate its retro design, the simplicity of its layout and the lack of extra bells and whistles, but I draw the line at dodgy focusing and an all-round laggy feeling. It came to a head in a well-lit cafe in Taos with my daughter. She was sitting across the table from me and had her back to a window about ten feet behind her. I lifted the camera to photograph her, and I got the red box of uncertainty as I tried to focus. I moved focus slightly, got it again, and then I tried an area of greater contrast, and then the lens went back and forth a couple of times, before it finally focussed for me. But by that time, whatever fleeting expression I'd wanted to capture had gone, and I didn't want to take the photograph any more. I wanted to throw the camera on the floor. This wasn't an isolated incident, either. If you find yourself talking to your camera with a slightly incredulous "Oh, come on. Really?" tone to your voice, then things aren't going well. Online you can compare specs and sample files till the cows come home, but it's very hard to get a sense of how a particular camera handles for you. Even people who shoot similar subjects to you might do so in a slightly different way, or be more proficient at certain techniques, or not even notice some things that will annoy you immensely. I rented the X-Pro1 before I bought it, and its clear strengths are beguiling. To the point where I enthusiastically overlooked some of its weaknesses. Just walking around taking photographs of things, this camera performs brilliantly, and looks great doing it. But walking around taking photos is only a small part of what I need a camera to be good at. When I photograph events, editorial projects, or children, I need the autofocus to be fast and reliable. I knew this, and hoped the X-Pro1 would work like that for me. It doesn't – at least, it doesn't do that enough of the time for me. At a couple of the events I've shot where I used it in addition to my DSLR, there were several times when the folks I'd asked to photograph had to stand there for an extra long time as their natural smiles turned forced while I waited for the X-Pro1 to sort itself out. Which isn't to say that others can't and won't do great work with this camera – Kevin Mulllins is doing excellent documentary wedding work with it, for example. But if it's not working for me in those circumstances, and I can't trust it to deliver if people are paying me, then it had better be a fun walk around camera for the amount it costs. Which again, for me, it wasn't, because of the way that I like to walk around. When I shoot casually at home – family shots of whatever we're up to – I'm after passing moments when my daughter's looking a particular way, or reacting to something's that's just been said (I'm not going to pose her and ask her to hold still). Some of the time I can be deliberate and patient: set things up and wait for the moment – which works with this camera – but some of the time I can't, and I've missed that shot forever. (It's worth pointing out of course, that you can be deliberate and patient with a faster camera if you want to, but you can't be fast with a slower camera.)……
See more on www.clearingthevision.com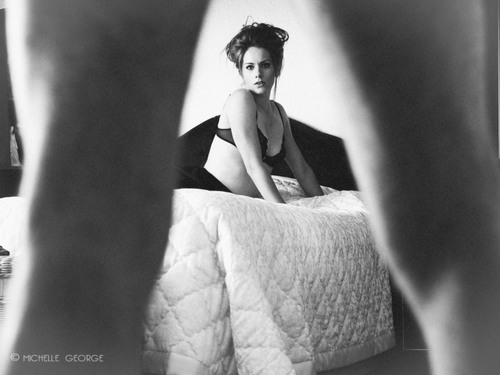 In continuing to honor my love of cinema and the X pro 1 and to also take advantage of my Parents being away on holiday:) I decided to shoot on location at their home in Epping Forest (which by the way has gorgeous natural light). I wanted to shoot something that looked like stills from a movie rather than a fashion editorial piece.
I will now let the pictures write the following 1000 words…
All shots taken using the Fuji X pro 1 with the 35 mm lens, albeit the black and white close up where I used the 60mm lens (possible my favorite, though still needs slight more improvement on the auto focus). A special shout out to models Jake Doughty and Sky Seraphin who had literally just met 30 mins prior to shooting so I think an applaud goes out to them for pulling off the chemistry on set…..
See more pictures on creativelondonphotographer.wordpress.com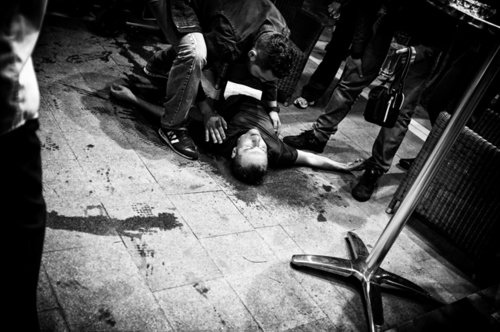 I'm proud to announce the launch of The Kage Collective (pronounced Kaji), a project I'm involved in with fellow photographers Patrick LaRoque (Canada), Paul Pride (England, UK) and Robert Catto (Australia), with me (Derek Clark Scotland, UK).
As you will see from the Kage Collective website, we are a group of international photographers shooting documentary projects about a wide variety of subjects. The one common thread that runs through the project and the thing that not only brought us together, but also binds us, is that we shoot with the Fujifilm X series cameras. At the moment the X100, X-Pro1 and X-E1 are the models being used by the collective, but I'm sure other models will become available to us, and of course we can't wait to get our hands on the new XF lenses as they come available. Kage Collective has been simmering away in the background for a few months, taking shape and getting refined ready for todays launch. It's been difficult not to let it slip a few times, especially on Twitter. I'm excited and thrilled to be a part of this collective and couldn't wish for a better group of photographers to collaborate with. To say we're on the same wavelength would be an understatement! So please take a look at the brand new Kage Collective website (built by our very own Patrick LaRoque) and have a look at our launch stories. The site will be updated regularly and will definitely give us all a bit of pressure to go out with our Fuji X cameras and document life as we see it!
See more on www.derekclarkphotography.com
See on Scoop.it – Fuji X-Pro1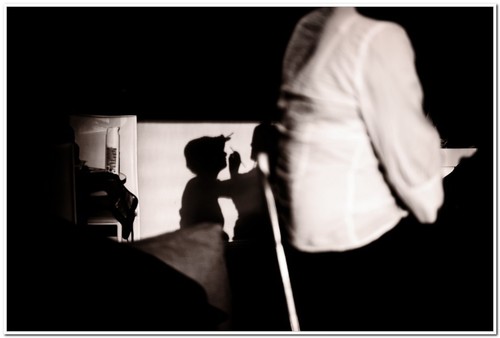 A week or so back I shot another wedding predominately with my [amazon_link id="B006UV6YMQ" target="_blank" container="" container_class="" ]Fuji X-Pro1[/amazon_link] system. I've just got to the editing stage and wanted to pop up a couple of images that struck me and explain why; The first image was shot with the 60mm macro lens. I love this lens, and in fact, I think it produces the best optically out of the three prime lenses available. It's pin sharp and in macro mode it produces incredibly clear close up images. I've been taking it along to weddings with me for a while and have used it occasionally but rarely in anger. Focusing of this lens is relatively slow (which makes sense considering it's a macro lens) but I wanted to use it in this situation as I was quite a distance away from the bride during the preparation photography. I've shot this in JPG and and decreased the exposure compensation to remove most of the clutter in the background (there was bright streaming light on the brides face from a window at the front). I shot a whole sequence of wedding preparation photographs using the lens and I remain immensely satisfied with this lens. The second image was shot on the 35mm lens. Again, I've used the exposure compensation to a certain extent to affect the structure of the image. I've cleaned up a few more elements in the background to make the image stronger still (I think). I'll be sharing a lot more images from this wedding when I blog it later in the month but in the meantime the [amazon_link id="B006UV6YMQ" target="_blank" container="" container_class="" ]Fuji X-Pro1[/amazon_link] remains a reliable workhorse for me as a wedding photographer. I've yet to see the [amazon_link id="B0092MD5ZE" target="_blank" container="" container_class="" ]X-E1[/amazon_link] but the reviews so far are also very impressive.
See on Scoop.it – Fuji X-Pro1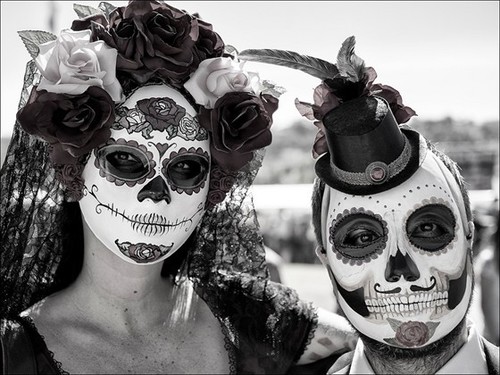 The Mexican Day of the Dead – Dia de los Muertos is a festive and celebrative time. It is a holiday with a complex history and fusion of old traditions. This view of death started with Meso–American cultures such as the Olmecs more than 3,000 years ago. Meso–Americans believed that during this time of the year, the boundaries that separate the living and the dead weaken and that the deceased could visit the living. Many immigrants, especially the Oaxacan community, have brought these traditions with them. Non-Mexicans are learning that Dia de los Muertos is a celebration of life and death that speaks to everyone who has lost somebody.
My local festival is held at the Catholic Mission in Oceanside, and is very well attended – with tributes to the deceased, traditional dancing, mexican food, and many people dressed as skeletons and sugar skulls …..
For the people shots, I used EF-X20 fill flash, still with the ND filter fitted, as this kept the shutter speed within range for flash sync. I mostly backed the flash off -1/3Ev to avoid an overtly 'flash' look.
All shots are with the 35mm f/1.4 lens on the X-Pro1.

See on forums.dpreview.com
See on Scoop.it – Fuji X-Pro1

At Photo Plus 2012, the crew over at F-Stoppers and famous headshot photographer Peter Hurley threw a large party. At one point, Peter told me about a prototype constant LED light that he's working on to get the results that he wants. Peter's story sounded like those of many photographers and creatives that were sick of not getting what they want; and so pursued their own route (story of my life, and the creation of this site.) The light I saw is a Pre-Alpha configuration and may have a dimming switch. But this single light was able to illuminate an entire room in Hurley's studio. And holy crap was it beautiful. Here are some sample images shot with the light illuminating subjects like myself, photographer Zack Arias, Eye-Fi creator Ziv Gillat, and more. All images were shot with the Fujifilm X Pro 1 in aperture priority, auto white balance, and with no editing except for sharpening in post. If I were to do professional work with this light, I obviously would have also done manual white balancing and other tweaks in post-production….

See on www.thephoblographer.com
See on Scoop.it – Fuji X-Pro1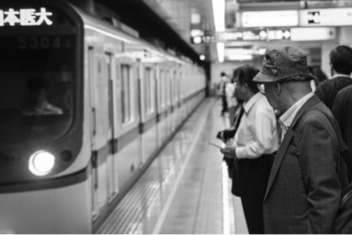 A few hours in Tokyo at the end of a Motorsport assignment at the iconic Mt Fuji Speedway gave me a chance to capture images of a small part of this vibrant city using the FUJIFILM X-Pro1. Those familiar with my Paris blog from earlier this year would already know that I consider the X-Pro1 to be the most versatile camera that I have ever used. With cutting edge sensor technology combined with class leading lens quality all in a beautifully built retro styled body, the X-Pro 1 is simply brilliant. The X-Pro1 has made me even more enthusiastic about my photography by enabling me to capture images in conditions that would cause other cameras to struggle. From an intersection of Neon covered buildings at night to a dimly lit underground train station the high ISO capabilities of the X-Pro 1 made it easy to capture unique images with the freedom of using the camera hand held without a tripod. I arrived in Tokyo in the afternoon and set out to explore with the X-Pro1 and the 18mm, 35mm and 60mm lenses.A visit to Tokyo Sky tower, a large spire with a viewing platform on top, was on the list but with a line stretching around the corner and a 2 hour wait a trip to the top would have to wait for next time! The 18mm lens allowed me to capture the tower against the skyline and I was using my favourite Black & White film simulation mode as usual! I always shoot RAW plus Jpeg files so I have the RAW file in colour if I decide to use it later on….

See on www.fujifilm.com.au
See on Scoop.it – Fuji X-Pro1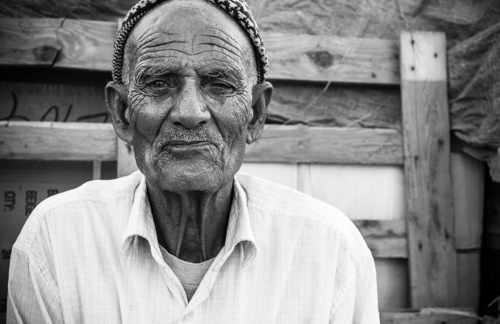 A continuation of my street portrait project, Faces of the Creek. All shot with my trusty (and sharp!) Fuji X-Pro1 and the wonderful 35mm f/1.4 XF.

See on www.stephangeyer.com
See on Scoop.it – Fuji X-Pro1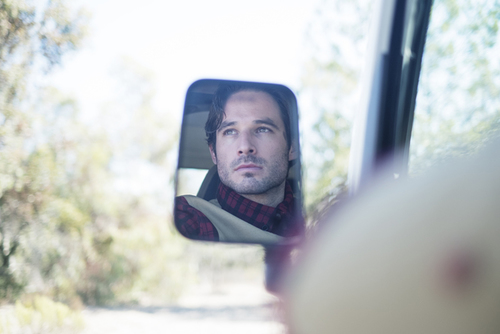 Shoot for Psyberia's Fall 2012 lookbook and on-site assets. This was all shot with a Fujifilm X-Pro1 and 35mm f/1.4 and 18mm f/2 lens. Psyberia is a fashion goods company based in New York.

Client: Psyberia
Location: Lake Miramar, San Diego
Model: Lorenzo Canizales

See on michaelbenito.com
See on Scoop.it – Fuji X-Pro1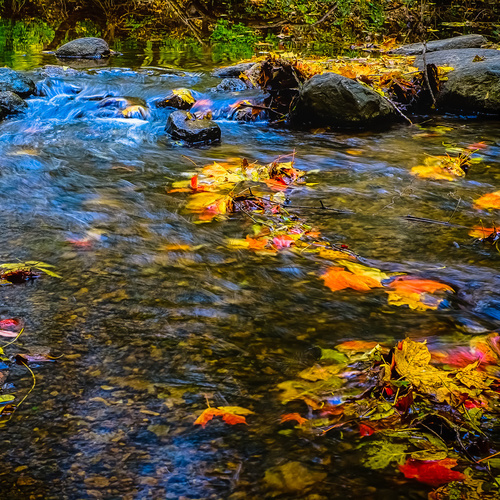 Well the new Fuji firmware updates have been installed and we are a click-in away. Some areas of the USA have just some beautiful areas to capture the Fall colors. Central Indiana is not one of them! Especially this year we have had the drought and extreme heat. So when the colors started to arrive I was not sure what we would have. Well we had about 4 days of golden and brown color. Fortunately we had perfect weather to go view the beauty. Recently I have had two things slow me down. One is back problems and the other is a camera that demands my time. Anyone know which camera that is? I just can not move around as much anymore, which means I do get more blurry images. So I started using a Benro travel tripod for most everything I shoot with the X-Pro1. Including my portrait sessions. For the price the tripod can't be beat. Its aluminum. I just can not see an advantage to carbon for the price. So again, I am shooting all these images in Vivid film JPEG. Looking at the images below I have been shooting exposure bracketing and post processing in NIK software suite of HDR and Color Efex Pro for final output. I do live in Lightroom and NIK software. However one of the companies that has recently peaked my interest is On One Software with their new 7 suite. I may have to give that a try once it arrives at the end of this month. Another item I am interested in is the Samyang 8mm wide angle. For the price the web reviews sound very promising. So maybe you will see my review of these coming products in my X-Pro1 imaging. Now on to the images.

See on atokarzphoto.zenfolio.com