Reviews
See on Scoop.it – Fuji X-Pro1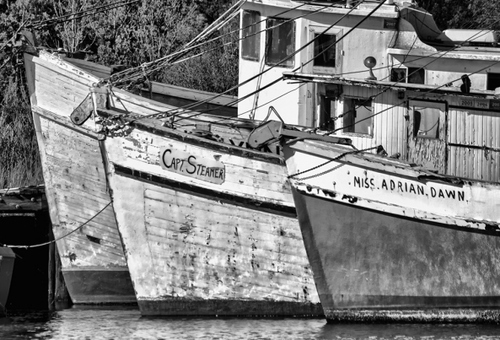 These three old shrimp boats were in the boat graveyard in Georgetown, SC. The trouble is that they are just too far away to capture with any of the Fuji Lenses. I have several other 3rd party lenses like the CV 12mm and 75mm f/1.8 but even the latter is just not long enough. A friend dropped by my gallery last month and gave me a bunch of old Canon FD/FX lenses and one of them was the Soligor MC C/D 70-300mm f/3.8 FD Lens. This is a big lens, about 10 inches long closed and 13 inches zoomed out to 300mm. It is a push pull design and surprisingly, clean of dust for a lens so old! It is an amazingly smooth and sharp lens and a real pleasure to use.
One of the problems with the Fuji is that there are currently no long lenses out there. Normally, this doesn't bother me too much but once in a while I need the reach! I am always keeping my eyes open for longer lenses hence the CV 75mm f/1.8 and the Soligor 70-300. I also have a Canon 70-200 on the way from Roberts Camera which cost me $49.00. I had to spend the day in Georgetown today so I decided to bring this lens along and give it a try! This lens was designed to be the Canon L glass killer back in the day of FD/FX lenses. It is amazingly sharp. Now that the X Pro 1 2.0 firmware is here manual focusing is EASY and SHARP! When in focus the details just jump out at you. I had a FD/FX to Fuji adapter on hand and after fussing with it and discovering that you had to adjust the position of the aperture lever inside the lens then mount the adapter I was in business! As I said, focus is amazingly easy. The glass is sharp and the combo works very good. If you can find this lens out there in net land grab it, but I have NEVER seen one and searching online does not even turn them up!

See on markhilliardatelier.wordpress.com
See on Scoop.it – Fuji X-Pro1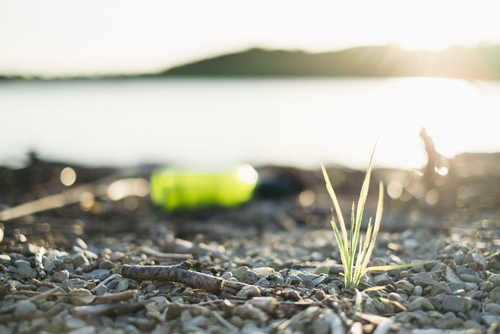 I got my X-Pro1 about a week ago and the camera grows on me quickly. If you switch over from a DSLR I suggest you give it time. Don't expect this to be some sort of DSLR replacement, it's not. It's not a rangefinder either and not a point-and-shoot. Try to approach the X-Pro1 with a clean mindset and you will be amazed. Especially if you like to shoot film with a slower pace and more awareness. The image quality of the Fuji X-Pro1 is seriously mind blowing and outperforms most cameras I have used so far, including my D700. The dynamic range is better than film, highlights roll off beautifully and smooth and the colors are stunning straight out of camera. I love the compact size, the build quality, the quiet shutter that sounds like a shutter and not like a machine gun. It's discreet and not show-off-y which I love as well. The quality of the Fujinon 35mm 1.4 lens (which is the equivalent of a 50mm ƒ/2.0 full frame) is stunning. It's tack sharp wide open.
This camera is a gem and I cannot remember being so excited about anything new I have tried, seen or read about for years. The only thing that I don't like is the fact that I have to take it out of the OEM leather case every single time I want to either download the images from the memory card or replace the battery. But I have the same problem with the X10 and got used to it by now…
Johnny Patience, an Irish photographer, is represented by http://www.bondshots.com/

See on www.johnnypatience.com
See on Scoop.it – Fuji X-Pro1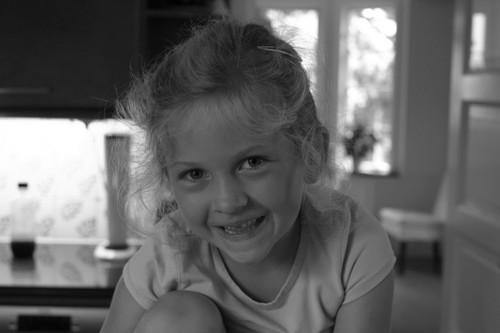 So I looked at the Leica X1. – Still too expensive. Then, a miracle! The release of the Fujifilm X100. So I started saving. Then, while saving up for the X100, more cameras captured my attention. During a year, I think i changed my mind on which camera to get, about 5-6 times. Now we're in the first quarter of 2012. Olympus announces the OM-D. I am 100% sure this is the camera I'll get. Great specs, great IQ, excellent lenses and very compact. A couple of months later, I got to try it in my camera store. I wouldn't say it was a let-down, because the AF was so fast and 5 axis-IS worked really well, but i felt it was a bit small in my hands. To sum it up, I went for the best possible IQ in a compact camera and chose the Fujifilm X-Pro1 with the XF 35mm f/1.4 R lens….

See on www.stevehuffphoto.com
See on Scoop.it – Fuji X-Pro1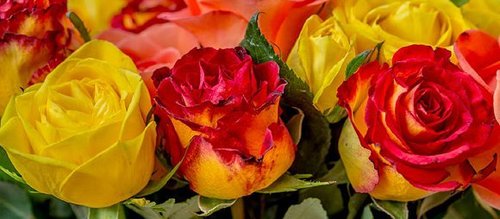 I have been given the Fujifilm X-Pro1 to play with. And Play I have. It is a very interesting camera and very different from what I am used to, it is a bold design that is hard to ignore as it is very different from other digital cameras available. It is retro styled and reminiscent of the rangefinder cameras we grew up with. It is a mirrorless cameras which has a 16.3 megapixels APS-C CMOS sensor, with interchangeable lenses. Okay, fair enough but why?…..
John is a professional photographer and holds a diploma in film and video technology. John have been teaching photography for four years at a Tertiary institution and now working with DPC as a teacher and assist with development of specialist course materials.
See on Scoop.it – Fuji X-Pro1

Hey everyone, I have a new three way comparison for all of you today. At one point, I had all three of these Fuji X series mirrorless cameras together. After shooting with them all for some time, I started to think to myself, "wouldn't it be cool to write up some sort of comparison between the three?" Yes, they are completely different cameras in completely different classes but who hasn't thought of how they actually compared with one another? You have the X100, which is the camera that many believe basically put Fuji on the map in the mirrorless world. Then, you have the X10, which is the camera that in my opinion rocked the high end compact world. Lastly, you have the X-Pro1, which is the camera that really put Fuji in a new league in terms of the mirrorless world. What are their similarities? Their differences? Do these cameras even have the same signature look? Well, just for heck of it, I thought I'd make this fun comparison between the three X series mirrorless cameras, and see what I come up with…
See on findingrange.com
See on Scoop.it – Fuji X-Pro1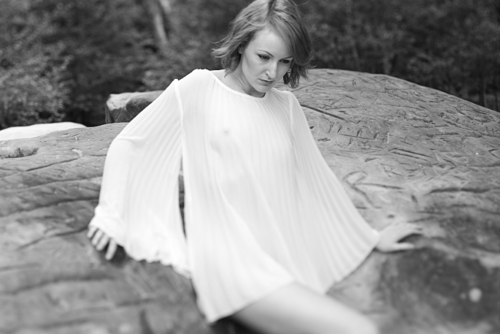 I've had the Fuji X-Pro1 since April 2012 and like anything it takes a while to really get to know it. So for this reason I wanted to add some further thoughts to my first blog post, the review of the X-Pro1. I have been impressed with the image quality of this camera from day 1, in fact beyond impressed, blown away sometimes. The resolution and detail that the sensor can record is really something else. Low light (high ISO) capability is really great. I just had this image printed at 18×12 inches as a digital c-type print on lustre paper. The shot was taken at ISO 1000 and you cannot see a spec of noise in the final print. The detail level is also great, you can see every leaf. The image was taken with the 18mm Fuji XF lens at f/2.5….

See on andrewnewson.co.uk
See on Scoop.it – Fuji X-Pro1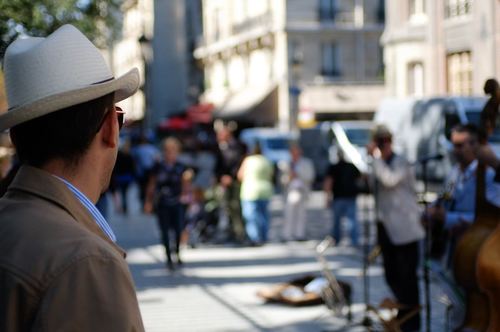 Just a quick review of a day with the fuji xpro1 with a leica like lens for street photography. I've tested it during two day , I've shot around 400 pictures.How to focus? In general the first question about the focusing. With the Xpro1 you have 3 ways to focus : The main screen : you can focus with the main screen, the resolution is high enough to focus precisely, the refresh rate is good even in low light. If you are really closed (less than 1.5m) to your subject and you want a very precise focus you have to use the magnification. The magnification (x10) it's easily accessible by a dial. It zoom on the center of the frame only, I've to admit that x10 is too much with a 35mm (50mm in FF). In street photography with 50mm (FF) you are rarely closely than 1.5 meter so you rarely use the magnification….

See on 500px.com
See on Scoop.it – Fuji X-Pro1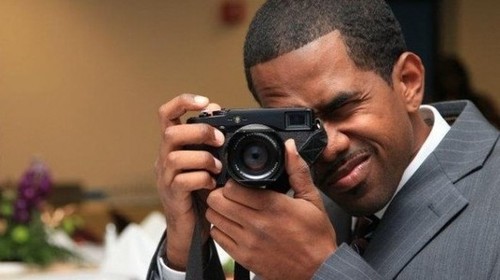 With the recent rumors about a new firmware update and lenses that will speed up focusing and boost performance, as well as the addition of a few new X series cameras coming to the Fuji line-up, I have begun to find it difficult to justify keeping more than one DSLR camera body. As it stands I own two Canon's. A 5DMKII and, as a back up, the 7D. The decision to rid myself of the 7D would be an easy one if I didn't depend on the video function on the both of these Canon bodies. If I only shot stills it would be a no-brainer. The 7D would be on Ebay!

See on cyclopediacreativemedia.com
See on Scoop.it – Fuji X-Pro1

Nikon has made a number of 28mm lenses over the years. The most illustrious is undoubtedly the 28mm f/1.4 AF-D. In the past I usually avoided the 28mm focal length in favor of the 24mm and 20mm lenses. When the 17-35mm Super Wide Zoom came out in the mid nineties, it quickly came to be my "go to" wide angle lens.
…
When I began trying out my Nikkor lenses with the Fuji X Pro 1, this was one lens, that I had not anticipated becoming one of my favorites. The focal length with APS-C sized sensor, gives a cropped field of view of around a 42mm equivalent. Kind of ho hum area. However it has been a joy shooting with it. All of the things that I liked about it before seem almost better now with the Fuji's sensor. Funny how some of the lenses I had great expectations which were not fulfilled and then others surprised me in good ways…
See on Scoop.it – Fuji X-Pro1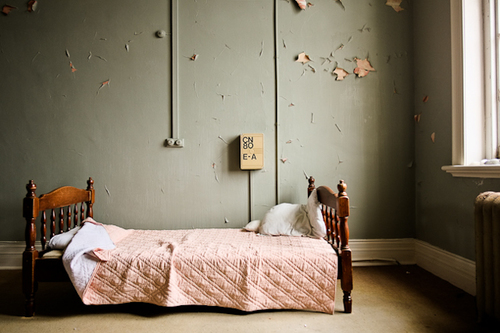 Fuji XPro1. A lot has been said online about this remarkable and opinion polarising camera. I will cut to the chase right now – if you're looking for the best travel camera available in 2012, this is it. My opinion is considered and well thought out. I've traveled, mostly overland, and photographed twenty-five countries since 2010.
I've shot and traveled with many different camera's, but the Fuji XPro1 outshines them all. Hands down. So much so, that I recently sold my Nikon DSLR system. My travel camera kit now consists solely of the Fuji XPro1, with just a single lens. This is easily the best travel camera combo I have ever had the pleasure to use.
Photos shot in an abandoned building in New Zealand with the Fuji X-Pro-1 and 18mm lens.
See on www.yomadic.com