Reviews
See on Scoop.it – Fuji X-Pro1


Pros:
solid and high quality casing,
very good resolution in the frame centre,good resolution on the edge of the frame,
excellent correction of chromatic aberration,
slight spherical aberration,
good coma correction,
negligible astigmatism,
moderate vignetting,
good transmission.
Cons:
noticeable distortion,
unreliable autofocus,
work against bright light could have been better.
Out of three lenses, launched along the Fujifilm X-Pro1, the 2.4/60 model has the best pros to cons ratio. Does it mean it is the best? It would be difficult to answer such a question unambiguously. Usually 60-150 mm macro lenses fare very well in our tests, often breaking resolution records or at least coming close to it. The Fujinon 2.4/60 doesn't break any records despite its long list of advantages but it must be emphasized that the quality of images, provided by that lens, is still very good. Perhaps the fact that from the very beginning the lens was designed not as a typical macro device but as a compromise between a classic macro photographic instrument and a portrait lens is the reason. Compromises and emphasis on versatility result in gains in one area and unavoidable losses in the other.
Objectively we must admit that the losses of the Fujinon 2.4/60 are not very important so this lens is a quite successful compromise. Its biggest slip-up seems to be the autofocus but we hope that with the new firmware and new bodies, appearing in that system, the problems with setting the focus will go away and be forgotten.
See on www.lenstip.com
See on Scoop.it – Fuji X-Pro1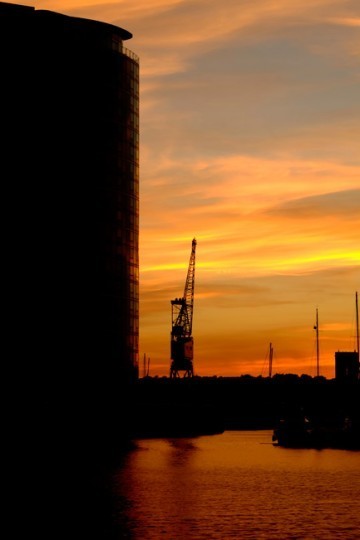 Hold on to your hats, this is the most extensive test ever posted on MyFinePix. We invited Ray Forthergill to test the Fujifilm X-Pro1 along with a trio of lenses and test it he most certainly did. Over to you, Ray…
Firstly, may I say this is a long review, so if you want the main results but miss the finer points go straight to the end for the summary. On first unpacking the X-Pro 1 and the current available three FX lenses the initial impression on looking at and feeling the products is one of quality. All metal construction of both camera and lenses with what looks like leather around the body of the camera's face and back. It's not heavy even with the largest 60mm macro lens attached and weighs less and is smaller than my S100fs. A front rubberised grip for your right hand also helps with the tactile feeling of this camera. Surface buttons and dials feel solid and are well placed around the body and are of good size and well marked in a way that does not look as if it will wear off over time. Having come from mainly bridge style cameras and DSLRs I was awaiting this arrival with some trepidation, as I knew this camera would challenge me , though whether in a good or bad way was yet to be seen. The trepidation was two fold. First the body had an optical straight through old style view finder reminiscent of my parent's Kodak box brownie. I realised that could present problems with framing but I'll get to that later. Second, there were two dials. One on top that had shutter speeds an 'A' on it as well as a couple of positions for custom settings and bulb etc. In all a pretty busy little dial. I have never had to use a dial like that before and wondered if it would slow down the way I normally work. The second dial at the back of the camera below the top one was a command style type I'm used to. The fn button was on the top right of the top dial, normally a pretty useless button for me on most cameras but came in useful later.
The Lenses again are very well made with proper aperture rings with a light but positive click positioning system you could feel without looking at and metal lens hoods of which one was round and quite deep for the 60mm lens and two that had squared off front ends which made them look quite stylish and blended with the style of camera body……
See on www.myfinepix.co.uk
See on Scoop.it – Fuji X-Pro1

It has been exactly 1 week since I received an Fujifilm X-Pro1 camera. Thanks to the luck of the draw and a twitter contest held by Photographer Chase Jarvis and the ASMP (American Society of Media Photographers) I was picked to win the Fujifilm X-Pro1 camera and a 35 ƒ1.4 lens. Since it arrived it has more or less sat around waiting for me to take it for a spin and today was it's lucky day. I didn't want to post another review of the X-Pro1 since there are already a ton of them online. Photographers Danny Bligh and Patrick La Roque have posted their reviews/POV of the X-Pro1 and are good reads if you are interested in learning more about the camera. I did however want to give some 1st impressions of the camera from my own point-of-view. Until now I have been shooting Nikon cameras and glass. I recently added a Fuji X100 to my lineup as my "everyday life" camera. If I was working I had my Nikon gear, if I was going to the park with my family I took the Fuji. This has been a perfect plan and gave me defined boundaries for what to use when. Then the X-Pro1 came along and muddled it all up. For months I have read about other photographers switching from great Nikon gear (like the D700) to the X-Pro1 and I was blown away. Really?? That seems like a pretty big change to me. The D700 is a FANTASTIC camera and seeing a smaller "different" camera taking its place did not compute. I get it now. The X-Pro1 is that good. Personally I won't be switching or getting rid of my Nikon gear, but depending on the type of shoot I would be doing the X-Pro1 may very well be the camera of choice. It is a bit slower in the frames-per-second dept but I don't tend to shoot events the need high FPS. The Nikon focuses faster, but the X-Pro1 is pretty snappy, especially after the recent firmware update that was released for it. In either case, I don't believe that it would be much of a factor for what I shoot. The main thing that stands out to me is that It feels SO natural to use. In less then and hour I was already used to the controls on the back of the camera without having to take it away from my face to see the buttons. Its VERY light and comfortable to use. In a way if feels a lot like a D700, just all wrapped up in a different body. The quality of the images have been very good as well. I have not tested it in extreme low light yet, but it does seem to do well in the lighting situations I have thrown at it. At the moment I am shooting in Jpeg since Aperture 3 does not support the X-Pro1 RAW files, but the resulting images right out of camera have been excellent. So there you go. I still have a lot more to shoot with this camera before I can form an exact opinion, but so far I have falling in love with this little camera and look forward to the images I can make with it.
See on photonate.com
See on Scoop.it – Fuji X-Pro1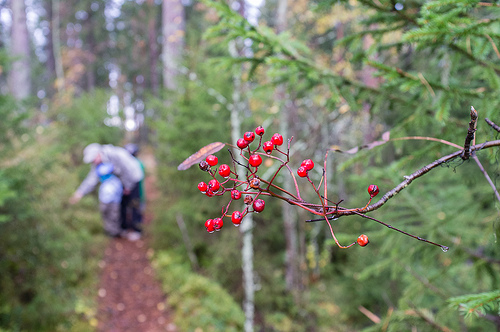 Back to my blog once again! This time it will contain mainly photo-related stuff but of course I have lots of photos about my family, so I am a "family photographer".
My cameras at the moment are Fuji's. I have both X-Pro1 and X100. I have tried to learn to use X-Pro1 lately a lot and it really has a deeper learning curve that I initially thought of. I have always lots of hassling with the camera adjustments and I do not have a constant way to shoot with it at the moment. Every time I grab my X100 I feel like I am home.
I really love how solid feeling X100 has. Much better than X-Pro1 I think. Feels better in my hands. I think this is a bigger question than many people admit. How the camera feels.
Another big thing is the physical size. X100 is quite nicely pocketable or at least it needs a very small camera bag. If I go to a trek into the woods for example I usually take X100 with me because it is so handy to carry with you. I feel so even if X-Pro1 is small camera compared to those bulky dSLRs. I had earlier Canon 5D Mk II which was not very comfortable camera to carry around.
See on jonnenaarala.wordpress.com
See on Scoop.it – Fuji X-Pro1

As basically everyone knows by now, 2 months ago I sold my Nikon D700 and most of my lenses (including my beloved 50mm 1.4) in exchange for the Fuji X-Pro1 and their 35mm 1.4 lens. So since I've been shooting exclusively with it for 2 months now, I thought today would be a good time to update you on my thoughts and opinions of this camera. I'll dive right in. This camera takes better photos than my D700 did. In most cases it takes much better photos than my D700. They're brighter and sharper. There's also basically no vignetting to speak of even at f1.4, which is something I really appreciate. But notice how I said in most cases it takes better photos? The only case where it doesn't take what I would call a "superior" photo would be in super low/horrendous light situations, like rock concerts. The reason I say this is because my D700 was my workhorse. Give that camera any lighting situation, and you would get something usable out of it. I'm not ready to say that's also the case with the X-Pro1. The problem with this isn't its low light performance though, the problem is with its focusing. No, I'm not going to go where so many others have gone before. I'm not going to say this camera focuses too slow, because it doesn't. In most of what we all shoot day to day, how fast of focusing do we honestly need? 99% of my needs are met with the X-Pro1's speed. But let me get back on track – the Fuji X-Pro1 can still hunt for focus sometimes and in a few really rare cases it will still almost refuse to focus on the thing you're pointing it at. This is even after the firmware 2.0 update. That update did do a lot of amazing things performance wise though – really noticeable differences in my opinion. Especially in manual focusing and lens autofocus speed and smoothness. Let me say this – my D700 focused almost perfectly for me. In any light it would hit on the thing I pointed it at – and the simple truth is that the same can't be said for the X-Pro1. I'll be honest and tell you that I recently photographed a blues band in a (really) poorly lit place and I took along (and used) my wife's Nikon D7000 and 50mm 1.8 lens for the entire set. Is that saying a lot about the X-Pro1's downfall? Not really – because I didn't get this camera to shoot concerts. I got it to shoot my life, and when shooting my life, I can't imagine there being a better camera for me. I can take it everywhere and the photos I shoot with it look better than any camera that I've owned before. If I was going to (continue) to shoot live shows for a living I'd have something else, but even if I did, I would still use the X-Pro1 to take with me everywhere and shoot life around me. That's probably the strongest statement to make, is that with so many options out there for gear, I choose the X-Pro1. After 2 months of shooting, I still have to sum it up with this: I love my X-Pro1. Is it perfect? No. Is any camera? But it photographs my life (to my eye) better than anything else has – and that's good enough for me. It has to be about what works for you, and why. That's my philosophy. Note: My personal favorite sets of images I've shot with it so far are here and probably here.
See on dannybligh.tumblr.com
See on Scoop.it – Fuji X-Pro1

At the beginning I must mention that FujiFilm X-Pro1 is not Video Camera or not even DSLR as you already know but it definitely hold huge capability and functionality to record High Quality High Definition video same as the main functionality which is Photography. I should admit that I have fallen in love with X-Pro1 not because of the video option! It's not also about retro look only, It's all about wonderful size camera to do a great photography in street and other spaces as well as video which this post is all about my experience in shooting video with X-Pro1 and various lenses. I even tried Leica Summicron 50mm with M-Adaptor which I have borrowed from my friend UAE photographer Ammar Al Attar. The video below shot and captured just for the test purpose and to be shared with audience who interested to see how XPro does in video mode. The challenge was for me to shoot within 10meter around one location, with various lenses. Mostly steady by monopod and some handheld. ( It wasn't good idea since it was windy evening!)
Let me start about where I have enjoyed for most! I loved the smooth focusing ring, Of course Leica focus turn to be magic as expected. However Fuji Lenses were great lenses I ever used so far! Of course There was challenges as well. Based on experience I had with High End DSLR's like 5D Mark2 and Mark3 as well 7D I believe Fuji Cameras require more improvement to get more manual control over the video capability. It shouldn't be difficult task for them after all. Hope they read and watch the video and the post I'm sharing. After watching this video, I'm going to list the Pros and Cons as I have found so far! …
Pros
I love the range finder concept to do focusing as well in video. It shows you the virtual metering which you can set focus point without having third party focus ring marker for smoother and correct focus.
LCD and Viewfinder both works same in Photo Mode
Exposure control is more handy than DSLR's
Auto Focus work just fine ( I guess in firmware 2.0 there is huge improvement )
Focusing ring is very smooth
Fast recording, Fast Saving on Memory Card
Full HD 10920 1080P 24fps ( this got Cons too!)
File recorded as H.264 works just fine with Final Cut Pro X
Cons
Main weakness is Shutter and ISO control. Basically Not much to do with them by Video mode.
Lack of Anti-Aliasing filter. Same and even stronger moire issue than Canon 5D Mark2 and 7D
Tripod head will not allow you to change battry or memory in case you need to change them in middle of shooting without detaching the head fully from tripod
After pressing record you can't change any setting (Shutter, ISO, Exposure). Changes will only apply on next record time.
Image Stabilization is missing on Camera and Lenses which produce shaky shots ( Huge requirement for most users)
As I mentioned in Pros, I would like to see other recording format such as 25fps, 30fps, 50fps, 60fps or if possible to even have more frame per second!
Why not independent video recording button?
See on hassankiyany.com
See on Scoop.it – Fuji X-Pro1

Since the release of firmware 2.0 for the Fujifilm X Pro 1; I've been hitting the streets of NYC and testing the revamped autofocus. Fujifilm claims the autofocus to be significantly faster than before; and those statements are indeed true. Not long ago, I put it against my Olympus OMD EM5, and the X Pro 1 is still slower. I found it to be a tad faster than my 5D Mk II in certain situations but still slower in others. I used to shoot street photography with my 5D Mk II and I did work with it that I was very proud of. This post is an update to my findings from the full review of the Fujifilm X Pro 1: testing it for candid shooting not only in the streets of New York City and Brooklyn, but also at an event. I used the 35mm f1.4 (also well reviewed) which received a firmware update as well..
See on www.thephoblographer.com
See on Scoop.it – Fuji X-Pro1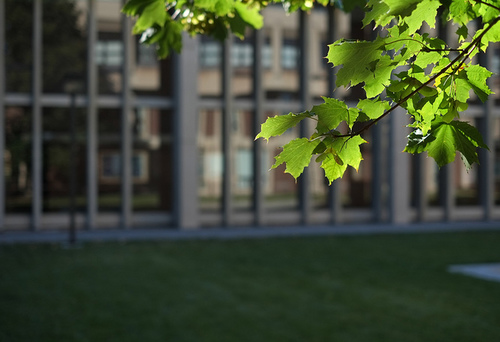 …
This past spring, when Fuji announced the X-Pro 1 – their interchangeable lens version of the X100 – I was super excited. Once I had it in hand I wasn't so sure. Sure, it takes amazing photos, perhaps even better than the X100, but it's significantly bigger and clunkier. I also found that the ability to change lenses became a distraction. On our trip to Belgium I found myself switching lenses over and over and over. If I'd had the X100 with me I wouldn't have worried about "which lens was best for the scene" and would have simply focused on taking the best photo with the only lens available. The X-Pro 1 hasn't gotten much use lately at all. When we go on an adventure, I just find the X100 more convenient to bring with me because of it's size (it fits PERFECTLY in the hip bag I use while biking). That said, I've made a (Jewish) New Year's resolution to start carrying my camera with me everywhere again, and I've decided to use the X-Pro 1 as that "take-everywhere camera," at least for now. I'm only going to have one lens for it at any given moment, forcing me to make the best compositions that I can with that one lens. Here are a few shots from the last couple of days I've had it with me. I think you'll agree, it takes some purty pictures
….

See on acuriousendeavor.com
See on Scoop.it – Fuji X-Pro1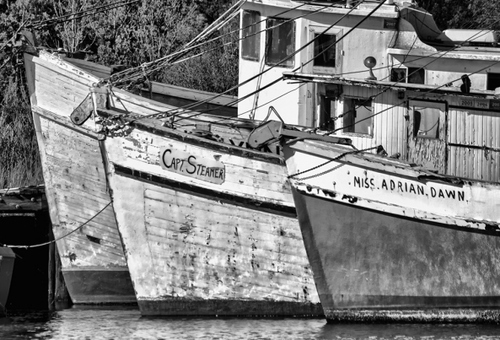 These three old shrimp boats were in the boat graveyard in Georgetown, SC. The trouble is that they are just too far away to capture with any of the Fuji Lenses. I have several other 3rd party lenses like the CV 12mm and 75mm f/1.8 but even the latter is just not long enough. A friend dropped by my gallery last month and gave me a bunch of old Canon FD/FX lenses and one of them was the Soligor MC C/D 70-300mm f/3.8 FD Lens. This is a big lens, about 10 inches long closed and 13 inches zoomed out to 300mm. It is a push pull design and surprisingly, clean of dust for a lens so old! It is an amazingly smooth and sharp lens and a real pleasure to use.
One of the problems with the Fuji is that there are currently no long lenses out there. Normally, this doesn't bother me too much but once in a while I need the reach! I am always keeping my eyes open for longer lenses hence the CV 75mm f/1.8 and the Soligor 70-300. I also have a Canon 70-200 on the way from Roberts Camera which cost me $49.00. I had to spend the day in Georgetown today so I decided to bring this lens along and give it a try! This lens was designed to be the Canon L glass killer back in the day of FD/FX lenses. It is amazingly sharp. Now that the X Pro 1 2.0 firmware is here manual focusing is EASY and SHARP! When in focus the details just jump out at you. I had a FD/FX to Fuji adapter on hand and after fussing with it and discovering that you had to adjust the position of the aperture lever inside the lens then mount the adapter I was in business! As I said, focus is amazingly easy. The glass is sharp and the combo works very good. If you can find this lens out there in net land grab it, but I have NEVER seen one and searching online does not even turn them up!

See on markhilliardatelier.wordpress.com
See on Scoop.it – Fuji X-Pro1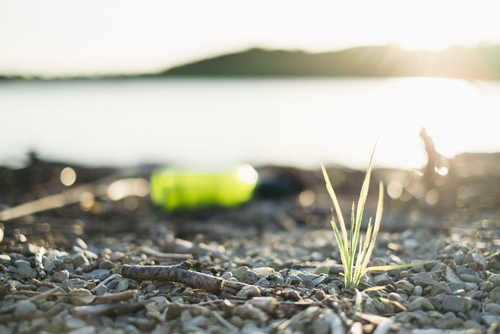 I got my X-Pro1 about a week ago and the camera grows on me quickly. If you switch over from a DSLR I suggest you give it time. Don't expect this to be some sort of DSLR replacement, it's not. It's not a rangefinder either and not a point-and-shoot. Try to approach the X-Pro1 with a clean mindset and you will be amazed. Especially if you like to shoot film with a slower pace and more awareness. The image quality of the Fuji X-Pro1 is seriously mind blowing and outperforms most cameras I have used so far, including my D700. The dynamic range is better than film, highlights roll off beautifully and smooth and the colors are stunning straight out of camera. I love the compact size, the build quality, the quiet shutter that sounds like a shutter and not like a machine gun. It's discreet and not show-off-y which I love as well. The quality of the Fujinon 35mm 1.4 lens (which is the equivalent of a 50mm ƒ/2.0 full frame) is stunning. It's tack sharp wide open.
This camera is a gem and I cannot remember being so excited about anything new I have tried, seen or read about for years. The only thing that I don't like is the fact that I have to take it out of the OEM leather case every single time I want to either download the images from the memory card or replace the battery. But I have the same problem with the X10 and got used to it by now…
Johnny Patience, an Irish photographer, is represented by http://www.bondshots.com/
See on www.johnnypatience.com