Reviews
See on Scoop.it – Fuji X-Pro1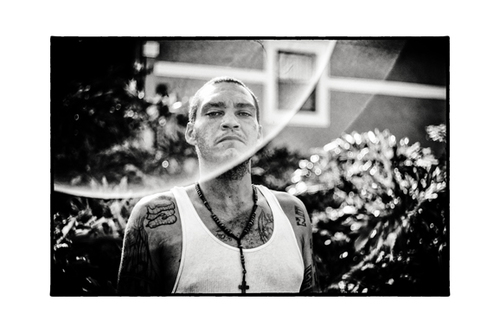 If you study the history of design, one thing will become abundantly clear: design trends tend to make a circle. Apple gets it's design inspiration from 1960′s brAun, and camera manufacturers get their inspiration from the analog cameras. One of the first digital cameras with a retro look is the Panasonic LC1, but I believe that the market was not ripe enough for it, it was bad timing. Olympus struck the heart with the original Pen EP-1 and the retro craze has been on since then. Rangefinder lookalikes are back, with no small thanks to the Fuji X100, with some adopters claiming "They couldn't resist!".

See on thef8blog.com
See on Scoop.it – Fuji X-Pro1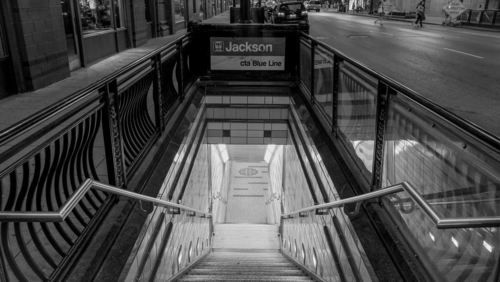 The Fuji X Pro mirrorless camera system has been a dream to shoot with. Below are all jpegs from the camera using the 18mm, the 35mm, and the 60mm lenses during a variety of shoots around my hometown of Chicago. The night shots were done at a variety of ISO up to 3200 with outstanding results. I did add a vignette and do a little cropping in Lightroom, but no other file processing was done. The sparkling color and smooth contrast values are all crafted inside the camera using the many menu options. Note the stunning dynamic range processing on the B&W – shot all in the AUTO dynamic range mode.
To watch my Real Life Review of this camera, please go to http://vimeo.com/crockett/xpro

See on www.willcrockett.com
See on Scoop.it – Fuji X-Pro1

Plenty of other people and websites have reviewed this camera, but it was Zack Arias's post about it which pushed me over the edge on making the purchase. I've been looking for a good travel/backpacking/street photography camera for a while. Much as I love the 5d Mk 2 and 3, carrying around that and a couple of lenses can be hell on your back after a while. I needed something I can throw into a bag to carry around, and I wanted a less intimidating camera for photographing people on the street.
So, I've been shooting with the X-Pro1 for a month or so now, and my love affair with this camera has only begun. Fuji recently announced their upcoming lens roadmap and the future looks bright. Currently I only have the 35mm 1.4 lens, but am already planning to expand my kit for this camera and plan to start using it at weddings…..
Tristan Crane is a San Francisco based wedding, portrait, and lifestyle photographer

See on www.tristancrane.com
See on Scoop.it – Fuji X-Pro1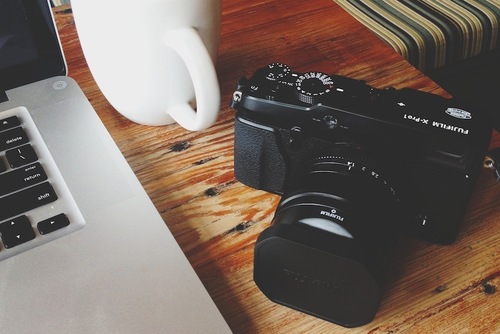 I wanted to share some initial thoughts and opinions after a few days of observing and using the X-Pro1. As some of you know I've replaced my big DSRL with this new camera. So what do I think of it after the first few days with it? How does it stack up against my full framed Nikon D700? Does it focus too slow? (one of the main things you'll read about it) – and basically – do I like it? Read on to find out!….

See on dannybligh.tumblr.com
See on Scoop.it – Fuji X-Pro1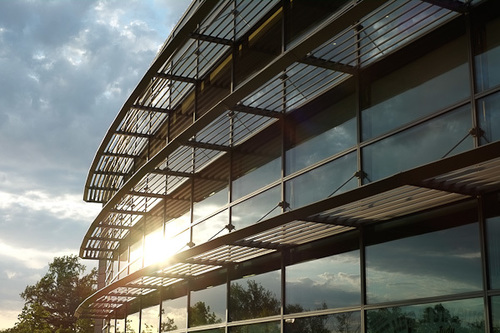 A comprehensive review of the Fuji 35mm f/1.4 lens for the Fuji X-Pro1. How does this fast standard prime perform?
If you're going to buy a single lens or starting lens for the Fuji X-Pro1, make it the Fujinon 35mm f/1.4. Yes, this lens is just that good. Between it's low light abilities, superlative optical performance, close-focusing, and small size, it's literally a do-it-all kind of lens if the focal length fits your shooting. Aside from its slightly slower AF speed compared to the Fuji 18mm f/2, the Fuji 35mm f/1.4 is almost a flawless lens, and even then the AF speed is more of a function of the contrast detection AF system employed by the Fuji X-Pro1.
See also Todd Owyoungs review of the Fuji 18mm f/2 Wide Angle XF Lens: http://www.ishootshows.com/2012/07/16/review-fuji-18mm-f2-wide-angle-xf-lens/
See on www.ishootshows.com
See on Scoop.it – Fuji X-Pro1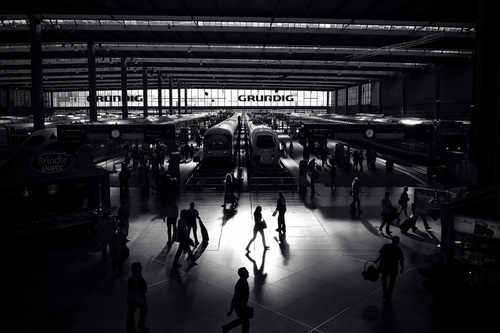 Schwarz, elegant & zierlicher als die alte. Trotzdem kein Leichtgewicht. So liegt sie hier vor mir, meine neue Begleiterin: die Fuji X-Pro1. Seit ein paar Wochen ist sie nun fast täglich in meiner Tasche. Und das ist mein erster Eindruck. Vorab: Leute, das ist ein Erfahrungsbericht – kein Techniktest. Ich fotografiere keine Charts (ok, nicht mehr), messe keine Linienpaare & kümmere mich auch nen Dreck um Vignettierung – die kommt bei mir ohnehin meist später dazu. Mich interessiert vielmehr, ob ich das gute Stück gerne benutze und welche Ergebnisse ich wie damit erziele. Und das ganze aus der Perspektive eines leidlich begabten Amateurs. Und bitte entschuldigt auch die erneut äußerst durchschnittlichen Produktfotos. Ich kann das einfach nicht.
Google translation (english): http://translate.google.de/translate?sl=auto&tl=en&js=n&prev=_t&hl=de&ie=UTF-8&layout=2&eotf=1&u=http%3A%2F%2Fleichtscharf.de%2Fin-eigener-sache%2Ffuji-x-pro1-meine-neue-ein-erster-eindruck%2F

See on leichtscharf.de
See on Scoop.it – Fuji X-Pro1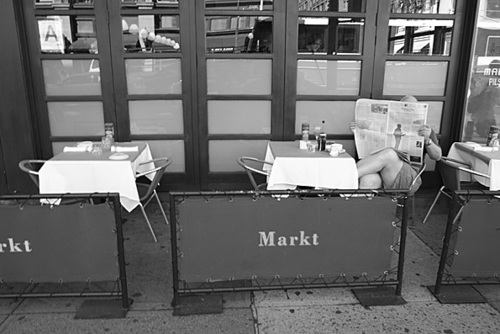 So, to answer the question posed at the top of this article: The Fujifilm X-Pro 1 certainly gives the Leica M9 a run for its money. I compared images I shot a couple of years ago with the Leica M9 with those shot at similar ISOs with the X-Pro 1 and the X-Pro 1 was, to my eye, the clear winner depsite its smaller sensor. On the other hand, while the Leica M9 lacks the X-Pro 1′s AF capabilities, it has no discernable lag time while the X-Pro 1 has some lag time under bright sunlight (otherwise it's fine). The M9′s brightview viewfinder's focusing system, once mastered, is outstanding, but doesn't provide as much information as the X-Pro 1. The M9′s optical viewfinder is brighter than the X-Pro 1 and its coverage is better, but the X-Pro 1 has one of the highest-resolution EVFs available so if you're in the pro-EVF camp, that's a big advantage. Exposure controls are comparable on both cameras and size and weight are similar. Want video? The Fujifilm offers 1080p HD video. The Leica M9 has none. Overall, finally, Leica has serious, if imperfect, competition.

See on www.adorama.com
See on Scoop.it – Fuji X-Pro1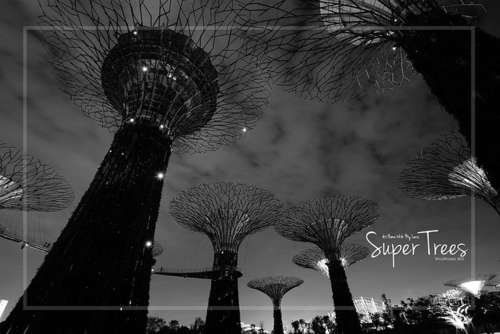 Let me be straight. I love my Fujifilm X100. Despite the fact that people think that I am shallow, I will normally look to the innards and how I use the tools effectively. Seriously nothing beats the direct controls afforded by cameras of yesteryears. Aperture ring on the camera barrel, shutter speed dial on the right edge of the camera top plate. Left hand changes aperture and right hand changes shutter speed and controls the shutter. Quick, fast, accurate and to the point. I would say the form or in this case the dials, dictates how the camera looks like. Good old retro look won't get things done quickly through buttons alone or in some cases it comes with dials. Aperture rings and dials together are the better deal.

See on wilzworkz.wordpress.com
See on Scoop.it – Fuji X-Pro1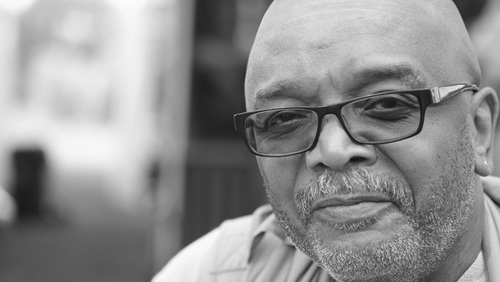 Let me tell you, it was a joy to shoot with. I loved its light weight body and it was a lot of fun to shoot with primes again. The clarity of the resulting images is fantastic and their art modes are really impressive. For example, back in my film days, I loved Fuji's Velvia film. I've played with some actions and filters in Photoshop that claim to recreate the feeling of Velvia but they always fell short. Since this is a camera from the same company, I had high hopes for their Velvia emulation, and it didn't disappoint. A lot of cameras today have black and white or monochrome modes but they are, at best, lacking. The X-Pro1 has several monochrome modes with different color filters. It's been a while since I was able to appreciate a deep red filter shooting black and white!

See on domaschuk.com