Reviews
After shooting weddings exclusively with the Fujifilm X-Pro 1 and X100S cameras for about 19 months, here are my thoughts and findings on the Fujifilm X-Series for Wedding Photography. Now this is not a technical review but rather a general conversation with my good friend and fellow Wedding Photographer, Jonathan Ellis which segued into a discussion on my experience shooting weddings with the Fujifilm X-Series cameras. I decided to hit the record button on my phone and here is a transcript of some of the topics we discussed. I don't even think this is a format for writing reviews, but I hope it works out OK and the topics discussed provides an insight for anybody out there considering the Fujifilm X-Series for Wedding Photography, be it exclusively or to supplement their existing DSLR systems.
What to expect:
Well my name is Vincent, but commonly known as V ; so whenever V appears before a body of text, that was me talking/responding to Jonathan's questions. For consistency sake and laziness on my part, Jonathan will be J in this article. Jonathan asks the questions and I respond ; I share my experience on the Fujifilm X-Series for Wedding Photography, my likes and dislikes, the strength and weakness of the system as a whole, the things to improve on and my conclusion…….
Source: vopoku.com

---
Fuji X100S
Do you love my work and want to support me? If you're planning on buying camera gear, you can check out above-noted links. Prices remain the same for you, but a small percentage of your purchase value is valued back to me. Thank you!
---
I've had my Fuji X-Pro1 for just about a year now so thought it would be a good time to review the past 12 months of living with it and jot down the highs and lows of life with the Fuji X-Pro1. Having made a decision to swap over from an all prime DSLR full frame kit, the X-Pro1 was a shoe in as a change. I did consider the XE1 initially, but as soon as I cradled the X-Pro1 in my arms I was sold. I was in search of something smaller, lighter, just as capable for image quality and the Fuji X-Pro1 fitted all of those criteria. Added to that was the customer service that Fuji was fast building a reputation for, continuing to take good care of its past client base through firmware updates for its camera bodies and lenses, long after they'd been superseded. Using the X-Pro1 you don't just buy into a camera system, you kind of buy into a whole eco-system, care included……
Source: daveyoungfotografia.co.uk

---
Fuji X-Pro1
Do you love my work and want to support me? If you're planning on buying camera gear, you can check out above-noted links. Prices remain the same for you, but a small percentage of your purchase value is valued back to me. Thank you!
---
It all started in July 2013 when I bought a Fuji X100s. Apart from being a gorgeous camera, it has amazing image quality and portability. I've been babbling on about it on these pages for a while. For what I shoot, when I shoot, it does a fantastic job. I recently printed the final image from this post on fine art paper at 13″ x 19″ and it is gorgeous! So I was reviewing the pictures I'd taken through the last 6 months of the 2013, and I realized that I hardly touched the D800E. It was a rapidly depreciating asset that I almost never used. With the addition of the teleconverters for the X100s, The only thing I needed the Nikon for was long lens work or super wide angle stuff. I also came to realize that 36MP is overkill for my needs. I decided to take to leap and sell the Nikon and most of the glass. Because of my experience with the little Fuji, I wanted to replace it with a small, light CSC that could go super wide and long to cover what I needed the Nikon for, but in a smaller package. I was going to stay with Fuji because I now knew it and was comfortable with the processing workflow, which is a very important consideration. I also want a viewfinder. I will always want a viewfinder. Always. So, given the extensive range of interchangeable compact cameras they do, how do I decide…….
Source: jasonpitcher.com

---
Fuji X100S
Do you love my work and want to support me? If you're planning on buying camera gear, you can check out above-noted links. Prices remain the same for you, but a small percentage of your purchase value is valued back to me. Thank you!
---
With so much love, I bought this camera twice. I sold it twice. The first time I sold this camera, I thought I was better than that. Then I realised, I wasn't. It's the second time I sold it, I'm in love with someone else now. So, this is to tribute my love towards Fujifilm X-Pro1. The camera is brilliant. It's quite big for a snap camera, but it's not as heavy. It's got great controls, but it's not really a one-hand controllable camera. It has a great optical viewfinder, but I stopped using it almost straight after I got this camera. It has awesome dial controls, but they're a little too easy to turn and number of times you have to check if the EV dial hasn't been moved. Or if you're using manual shutter speed, you have to check you are still in that same speed……
Source: lukelee.photography
I recently treated myself to a new camera. I'm not a camera geek. There are a lot of people who spend a lot of time poring over specs, comparing sample images and reading gossip blogs—the current incarnation of the same people who spent enormous amounts of time reading reviews in Amateur Photographer or the British Journal of Photography. Tools become cults and fetishes too quickly: programmers spend an enormous amount of time arguing the intricacies of Python vs Java vs C or Vim vs Emacs (vs Sublime vs nano vs Eclipse vs TextMate). I've spent far too much time listening to writers who spend more time deliberating between Microsoft Word, Ulysees, Scrivener and Writer Pro (for some people, writing about writing tools seems to be the only thing they seem to do with their writing tools). And photographers have a similar problem of extreme tool fetishism…….
Source: tommorris.org
So after using Leica digital M system since it became available with first M8 model and raving about it any chance I had (see my previous post here on that subject), I woke up one day and had a "brain fart": why am I paying every few years for a rangefinder digital body so much money only to sell it 3 years after for a fraction of purchase cost (pure reality of shooting digital with any system. Basically using a computer with a lens mount. Not much, not less…)? Problem IS that Leica digital rangefinder looses value percentage wise far more than some other digital cameras, as they are overpriced to begin with (I have no idea what is going on but just check out the used prices on the net on year old M240s…) Lenses are a different story: Leica glass IS an investment. You can not go wrong with good (and desirable) Leica M lens. Over the years I acquired all lenses that I needed to complete the system. But, amount of money invested became crazy high… After all I am professional photographer, not wealthy collector. I got tired of dropping a big bag of cash every 3 years for a new Leica M body… Something had to change! ……
Source: fotografiainc.zenfolio.com
It has been over two years since I switched over from Canon DSLR to the Fuji X-Pro1 and I haven't looked back. I've traveled all over the world with this camera. I road from Paris to Lausanne with her slung around my back. I've shot photos for commercial clients and for publications. This little camera has more than met my expectations as a professional use camera. My initial review of the X-pro1 on PINP, I gave a lot of insight on what I liked about the camera and some things that needed improvement, such as focus speed and shutter lag. However, after 2 years and a few firmware updates, a few of these issues have been fixed. Shutter lag and auto-focus speed has improved. It might not have improved enough for some, but for me it was enough to keep it at my side………
See on theradavist.com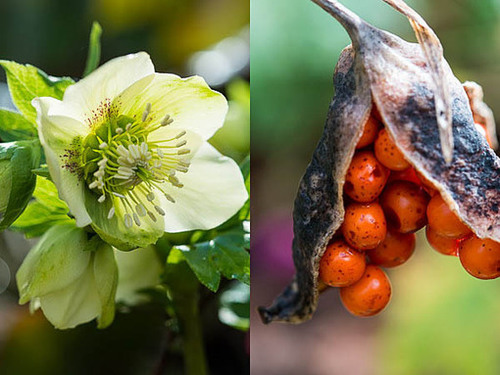 I have found what I have been looking for! I have had Canon G6, G7, G9 G10, G11 and G1x, I've had Fuji x100, Canon S90, Sony RX100, Ive had Olympus Pen EP1, I've had Coolpixs, I've had Iphone 5 (!) and I've had Holgas and Lomo… My work kit is a Canon 6d and 5d2 but I can't settle on a 'carry round camera' (snap camera, spare camera, party camera, travel camera etc etc)….until now! I LOVE the Fuji X-Pro 1. Before you say it, I know its much much more than a 'snappy' camera, its a whole system, capable of top quality results. But I love it because its small, light and easy to carry, it has a range of lenses available, and it is extremely well made…. it feels 'heavy' (in a good way!), its metal and it looks beautiful. It harks back to the Rangefinder cameras of the past, and looks (a bit) like an old Leica……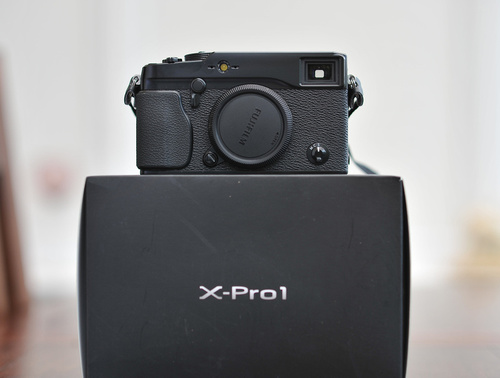 CONCLUSION
The Fujifilm X Pro-1 is pleasure to use. It gives a lightweight, yet high quality photo alternative to a heavy DSLR yet gives little to one in terms of picture quality. Menu and operation quirks aside, the camera has a great sensor and together with the excellent lenses, produces great out of the camera JPG's with little editing required. I love using it. DEFINITELY RECOMMENDED! Here are some wedding photos using the X Pro-1……
See on www.ssvphotography.co.uk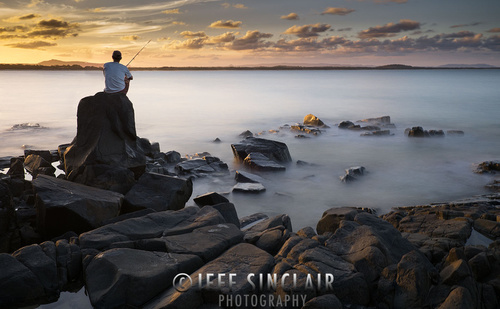 In my post on Emotional Portraits I mentioned that I used a Fujifilm X-Pro1 camera to take the photos at a family gathering. In this post I go further by explaining why I like this camera and why it also drives me crazy. This is a "gear" rather than technique review so skip if you are more interested in the ends rather than the means. The choice of camera for the family event was dictated by considerations for the people (i wanted a discrete camera with a fast lens) and considerations for the output ( I wanted good skin tones and low noise images). The XPro could delivers on both these points. If I had added another technical consideration – fast focusing in low light – it would have been a different story. Let's discuss these points in some detail…..