Reviews
With so much love, I bought this camera twice. I sold it twice. The first time I sold this camera, I thought I was better than that. Then I realised, I wasn't. It's the second time I sold it, I'm in love with someone else now. So, this is to tribute my love towards Fujifilm X-Pro1. The camera is brilliant. It's quite big for a snap camera, but it's not as heavy. It's got great controls, but it's not really a one-hand controllable camera. It has a great optical viewfinder, but I stopped using it almost straight after I got this camera. It has awesome dial controls, but they're a little too easy to turn and number of times you have to check if the EV dial hasn't been moved. Or if you're using manual shutter speed, you have to check you are still in that same speed……
Source: lukelee.photography
I recently treated myself to a new camera. I'm not a camera geek. There are a lot of people who spend a lot of time poring over specs, comparing sample images and reading gossip blogs—the current incarnation of the same people who spent enormous amounts of time reading reviews in Amateur Photographer or the British Journal of Photography. Tools become cults and fetishes too quickly: programmers spend an enormous amount of time arguing the intricacies of Python vs Java vs C or Vim vs Emacs (vs Sublime vs nano vs Eclipse vs TextMate). I've spent far too much time listening to writers who spend more time deliberating between Microsoft Word, Ulysees, Scrivener and Writer Pro (for some people, writing about writing tools seems to be the only thing they seem to do with their writing tools). And photographers have a similar problem of extreme tool fetishism…….
Source: tommorris.org
So after using Leica digital M system since it became available with first M8 model and raving about it any chance I had (see my previous post here on that subject), I woke up one day and had a "brain fart": why am I paying every few years for a rangefinder digital body so much money only to sell it 3 years after for a fraction of purchase cost (pure reality of shooting digital with any system. Basically using a computer with a lens mount. Not much, not less…)? Problem IS that Leica digital rangefinder looses value percentage wise far more than some other digital cameras, as they are overpriced to begin with (I have no idea what is going on but just check out the used prices on the net on year old M240s…) Lenses are a different story: Leica glass IS an investment. You can not go wrong with good (and desirable) Leica M lens. Over the years I acquired all lenses that I needed to complete the system. But, amount of money invested became crazy high… After all I am professional photographer, not wealthy collector. I got tired of dropping a big bag of cash every 3 years for a new Leica M body… Something had to change! ……
Source: fotografiainc.zenfolio.com
It has been over two years since I switched over from Canon DSLR to the Fuji X-Pro1 and I haven't looked back. I've traveled all over the world with this camera. I road from Paris to Lausanne with her slung around my back. I've shot photos for commercial clients and for publications. This little camera has more than met my expectations as a professional use camera. My initial review of the X-pro1 on PINP, I gave a lot of insight on what I liked about the camera and some things that needed improvement, such as focus speed and shutter lag. However, after 2 years and a few firmware updates, a few of these issues have been fixed. Shutter lag and auto-focus speed has improved. It might not have improved enough for some, but for me it was enough to keep it at my side………
See on theradavist.com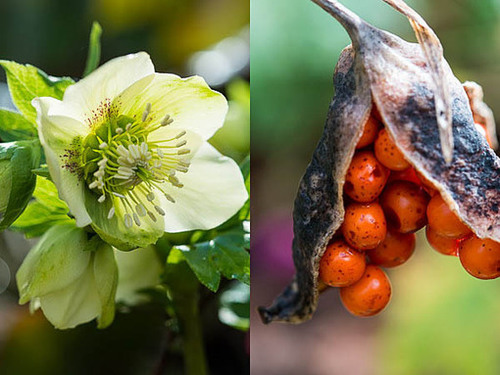 I have found what I have been looking for! I have had Canon G6, G7, G9 G10, G11 and G1x, I've had Fuji x100, Canon S90, Sony RX100, Ive had Olympus Pen EP1, I've had Coolpixs, I've had Iphone 5 (!) and I've had Holgas and Lomo… My work kit is a Canon 6d and 5d2 but I can't settle on a 'carry round camera' (snap camera, spare camera, party camera, travel camera etc etc)….until now! I LOVE the Fuji X-Pro 1. Before you say it, I know its much much more than a 'snappy' camera, its a whole system, capable of top quality results. But I love it because its small, light and easy to carry, it has a range of lenses available, and it is extremely well made…. it feels 'heavy' (in a good way!), its metal and it looks beautiful. It harks back to the Rangefinder cameras of the past, and looks (a bit) like an old Leica……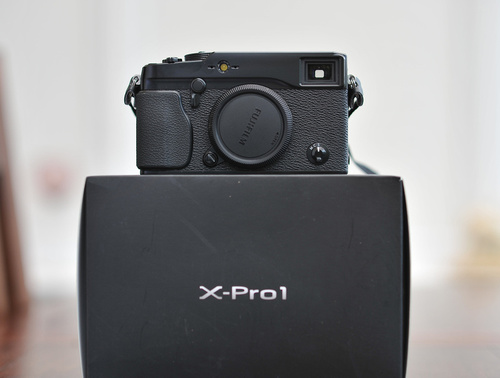 CONCLUSION
The Fujifilm X Pro-1 is pleasure to use. It gives a lightweight, yet high quality photo alternative to a heavy DSLR yet gives little to one in terms of picture quality. Menu and operation quirks aside, the camera has a great sensor and together with the excellent lenses, produces great out of the camera JPG's with little editing required. I love using it. DEFINITELY RECOMMENDED! Here are some wedding photos using the X Pro-1……
See on www.ssvphotography.co.uk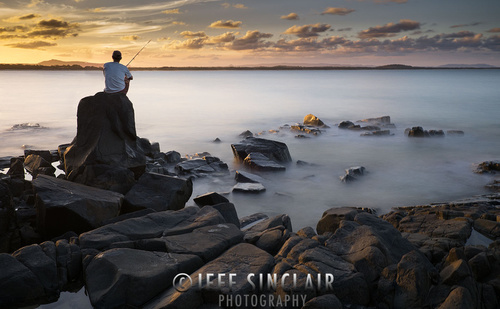 In my post on Emotional Portraits I mentioned that I used a Fujifilm X-Pro1 camera to take the photos at a family gathering. In this post I go further by explaining why I like this camera and why it also drives me crazy. This is a "gear" rather than technique review so skip if you are more interested in the ends rather than the means. The choice of camera for the family event was dictated by considerations for the people (i wanted a discrete camera with a fast lens) and considerations for the output ( I wanted good skin tones and low noise images). The XPro could delivers on both these points. If I had added another technical consideration – fast focusing in low light – it would have been a different story. Let's discuss these points in some detail…..
Fuji's X-Pro 1 offers a retro homage to another era―namely the era of the Leica rangefinder, with the overall dimensions, handling, form factor, and style of shooting as an M camera (though the Fuji is not a proper rangefinder) … but with a truly state-of-the art bit of engineering in the form of its X-Trans sensor (you can read my early thoughts about the camera in detail here). Much like Nikon's new retro-inspired Df, the XP1 has created a lot of polarization in the photographic community. Search around the web and you'll find some folks regaling their readers with tales of how magnificent the file output is (it certainly can be) and how they can live with the camera's well-reported quirks. Others lambaste it for its slow overall operational speed, and are less than convinced about the quality of the X-Trans files…..
This is the second of a series of articles on the Fuji XPRO. The first was addressing what I like the most of the camera. Here we will have a look of what I consider the short comings.. The "Pro" is not a camera to produce instant results. Its few weaknesses appear after continued use. Its undoubted ergonomics are misleading. The dials are, apparently, where they should be… almost. I say "apparently" and this is the Fuji's catch. Almost everything seems to be where it belongs but the "almost" makes all the difference. It may take some time (in my case quite a bit) to gain control over the camera's features for professional use.
The hardness of the dials. The speed dial falls under your right thumb area, but when you wish to turn it without separating your eye from the viewfinder you meet a resistance that makes handling difficult. It has a safety switch at its center to prevent the wheel from moving accidentally, and this causes the wheel to be resistant. Learning to push the button, turn the wheel without looking and keeping your eye on the viewfinder is a real feat…….
So this is a first for me, I've never done a gear review before so let's all try and survive this together.  :)  FujiFilm Canada was gracious enough to send me out a copy of the X PRO 1 as well as the 18, 35 & 60 mm lenses. I'm obviously not going to nerd out completely and do high ISO comparisons and pictures of test charts… Heck, I'd have to go get a tripod for that.   I'm just going to talk about my experience with this camera that FujiFilm Canada was generous enough to lend me. As others including Zach Arias and David Hobby have said there is something about these new Fuji cameras.  They're not the fastest cameras in the world.  They don't have the most megapixels.  And they don't have the best high ISO (although it's pretty damn good!)  But they do have one thing… soul. The minute I picked this camera up it just felt right.  The fact that it's a fraction of the size of my Nikons probably helped but it was more than that.  It's hard to describe but it was very close to the feeling I had when I picked up my old Pentax K1000 for the very first time.  it just feels good in the hands…..