Reviews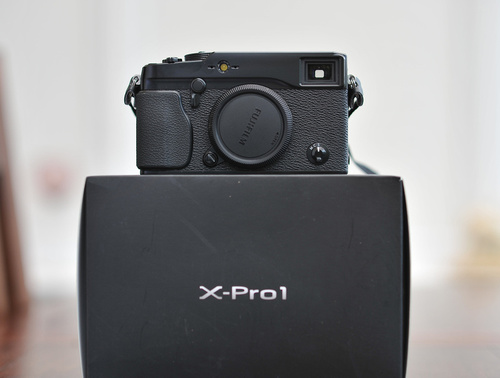 CONCLUSION
The Fujifilm X Pro-1 is pleasure to use. It gives a lightweight, yet high quality photo alternative to a heavy DSLR yet gives little to one in terms of picture quality. Menu and operation quirks aside, the camera has a great sensor and together with the excellent lenses, produces great out of the camera JPG's with little editing required. I love using it. DEFINITELY RECOMMENDED! Here are some wedding photos using the X Pro-1……
See on www.ssvphotography.co.uk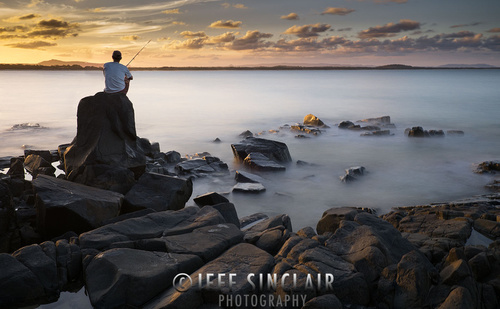 In my post on Emotional Portraits I mentioned that I used a Fujifilm X-Pro1 camera to take the photos at a family gathering. In this post I go further by explaining why I like this camera and why it also drives me crazy. This is a "gear" rather than technique review so skip if you are more interested in the ends rather than the means. The choice of camera for the family event was dictated by considerations for the people (i wanted a discrete camera with a fast lens) and considerations for the output ( I wanted good skin tones and low noise images). The XPro could delivers on both these points. If I had added another technical consideration – fast focusing in low light – it would have been a different story. Let's discuss these points in some detail…..
Fuji's X-Pro 1 offers a retro homage to another era―namely the era of the Leica rangefinder, with the overall dimensions, handling, form factor, and style of shooting as an M camera (though the Fuji is not a proper rangefinder) … but with a truly state-of-the art bit of engineering in the form of its X-Trans sensor (you can read my early thoughts about the camera in detail here). Much like Nikon's new retro-inspired Df, the XP1 has created a lot of polarization in the photographic community. Search around the web and you'll find some folks regaling their readers with tales of how magnificent the file output is (it certainly can be) and how they can live with the camera's well-reported quirks. Others lambaste it for its slow overall operational speed, and are less than convinced about the quality of the X-Trans files…..
This is the second of a series of articles on the Fuji XPRO. The first was addressing what I like the most of the camera. Here we will have a look of what I consider the short comings.. The "Pro" is not a camera to produce instant results. Its few weaknesses appear after continued use. Its undoubted ergonomics are misleading. The dials are, apparently, where they should be… almost. I say "apparently" and this is the Fuji's catch. Almost everything seems to be where it belongs but the "almost" makes all the difference. It may take some time (in my case quite a bit) to gain control over the camera's features for professional use.
The hardness of the dials. The speed dial falls under your right thumb area, but when you wish to turn it without separating your eye from the viewfinder you meet a resistance that makes handling difficult. It has a safety switch at its center to prevent the wheel from moving accidentally, and this causes the wheel to be resistant. Learning to push the button, turn the wheel without looking and keeping your eye on the viewfinder is a real feat…….
So this is a first for me, I've never done a gear review before so let's all try and survive this together.  :)  FujiFilm Canada was gracious enough to send me out a copy of the X PRO 1 as well as the 18, 35 & 60 mm lenses. I'm obviously not going to nerd out completely and do high ISO comparisons and pictures of test charts… Heck, I'd have to go get a tripod for that.   I'm just going to talk about my experience with this camera that FujiFilm Canada was generous enough to lend me. As others including Zach Arias and David Hobby have said there is something about these new Fuji cameras.  They're not the fastest cameras in the world.  They don't have the most megapixels.  And they don't have the best high ISO (although it's pretty damn good!)  But they do have one thing… soul. The minute I picked this camera up it just felt right.  The fact that it's a fraction of the size of my Nikons probably helped but it was more than that.  It's hard to describe but it was very close to the feeling I had when I picked up my old Pentax K1000 for the very first time.  it just feels good in the hands…..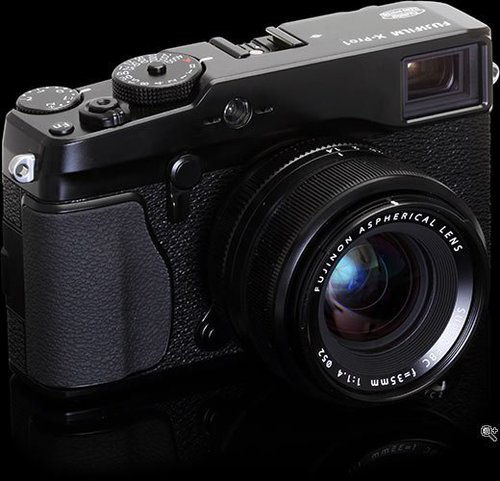 I know this is quite late to write the review on X-Pro1. But I had a lot of enquiries since i owned one. Rather than replying  every time people asking about it, why not i put in my blog so it can benefit everybody.  First of all, I just want you to know that I'm not really into gears. Before having the X-Pro1, I only owned Nikon D60 (new) & D90 (2nd hand) with 18-55mm kitlens & 35mm F1.8. Besides of that, i'm a fan of film camera too, so i had a TLR Yashica 635 and SLR Minolta SRT101 with 58mm Rokkor Lens…..
If I could change a thing on X-Pro1, What is it?
Personally, I would like to change the front lever to its original function in film camera as timer. The switching between EVF & OVF can be programmed in LCD/Eye sensor button. The mechanical timer is good (do you remember the sound of the mechanical timer?, thats "retro" if you could understand me) , but not really reliable for long time run (my minolta has this kind of timer, it still working after about 30 years in the market). However, digital timer will do just fine too. But I'm sure people will love the long forgotten "mechanical timer"……

See on shukurjahar.wordpress.com
Summary

The Fuji XF 35mm f/1.4 R is a very impressive lens in Fuji's current X-mount lenses. Being the first to launch with the X-Pro1, it does have a couple of annoyances like aperture chatter, loose aperture ring and an awkward, easy to lose rubber lens cap. However, it makes up for those flaws optically, being a fast f/1.4 lens with excellent sharpness, as demonstrated in the "Optical Features" and "Lens Comparisons" pages of this review. Thanks to Fuji's smart lens corrections capabilities, the lens performance is boosted to incredible levels, where the sharpness at f/1.4 is about the same as when stopped down to f/5.6 in the center. So if you shoot in JPEG format, or shoot in RAW and use post-processing software like Lightroom (which automatically applies lens corrections to all Fuji RAW files), you will be amazed by the results from this lens. The 35mm focal length is ideal for APS-C sensors, because it provides an equivalent angle of view as a 50mm lens on a full-frame camera. Such "standard" or "normal" focal length is suitable for many genres of photography such as street, travel, event and nature. And having a fast f/1.4 aperture, it is also suitable for low-light photography and even astrophotography. As such, I would recommend the Fuji XF 35mm f/1.4 to be among the first lenses to be considered, if you are planning to purchase a Fuji X-series camera…..
See on photographylife.com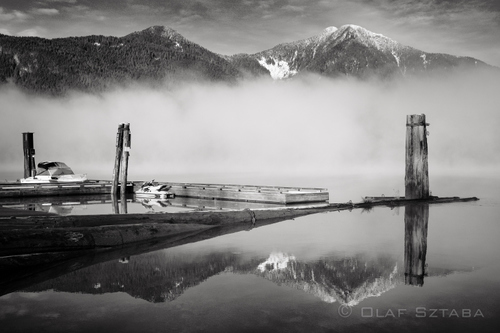 …. the latest addition to the X-series line-up is the XF 23 mm F1.4. The first thing that struck us about this lens was its size. It is even larger than a wide-angle XF 14 mm. When attached to the Fuji X-Pro1 it feels bulky but solid. Its build quality is superb with all-metal mounts and a high-grade barrel. The focus ring is nice and smooth. The only let down is a plastic hood, which feels cheap. One of the most important features of this lens is the traditional aperture ring on the lens barrel. This attribute allows a photographer to have a special connection with the lens when shooting. It not only enriches the photographic experience but let's you indulge in the process of image creation. Kudos to Fuji for going this route! While physical attributes may or may not appeal, image quality is something everyone wants and this lens delivers! Attached to our Fuji X-Pro1, this lens produces razor sharp, three-dimensional imagery. We have been shooting with the best professional-grade glass from Canon (L) and Nikon (ED). We are familiar with Zeiss and Leica lenses. But this Fuji lens is among the best. If you own the Fuji XF 35 mm F1.4 you already know the potential of this lens in the right hands. Like other Fuji X-series lenses, it is corrected for distortion. The resolution is great at 1.4, gets very strong at 2.0, and becomes heavenly between 5.6 and 11. For me personally, the 23 mm focal length is a sweet spot. If I were to choose one focal length to shoot with, that would be it. Not only does it allow you to capture beautiful landscapes and work on documentary photography and streetscapes but you can go ahead and take some creative portraits with it…….
See more pictures on olafphotoblog.com

---
Fujifilm Fujinon XF 23mm F1.4
Do you love my work and want to support me? If you're planning on buying camera gear, you can check out above-noted links. Prices remain the same for you, but a small percentage of your purchase value is valued back to me. Thank you!
---
I'm using a Fuji X-pro 1 mirrorless camera for almost a year and I LOVE it. And I HATE it. But then again… I LOVE it!!! When this camera was released back in 2012, I must admit, I fell for looks of it. That was my firs impression not knowing how it performs. Loved that rangefinder style, compact size and OVF/EVF combo. So… these were my thoughts before I even read some reviews or seen some image samples. I've done my research and Zack, David and Bert (among many others) were convincing enough to decide to purchase one for myself. First of all, I bought mine at B&H photo (great service, very satisfied with them since I'm living in Bosnia – I've got a package just a four days after purchase). After first ten minutes of looking at the camera and touching it, playing with OVF… (that was the thing I was eagerly awaited for the most – that OVF… but I'll get there), I realized that lens hood that was provided with a lens I bought (35mm f1.4 Fujinon lens), even if it doesn't look so bad on a lens has a terrible hood cap (with that kind of lens hood it was impossible to use a lens cap since shape of lens hood attached is square). That lens hood cap was falling off  without any force engaged to it. It was falling off while carrying camera around, putting it in a bag, or if you succeeded to put it in a bag while cap still on a hood it will fall off for sure when you grab your camera out of  the bag. Next day – I bought a metal lens hood with a cap on ebay for a few bucks. I think, having a small lens hood on every lens will provide you some extra protection against accidental direct hit in a crowd or in narrow spaces. Next thing I did was to order that great looking (and even better feeling) Lance strap……..
See on igormotl.com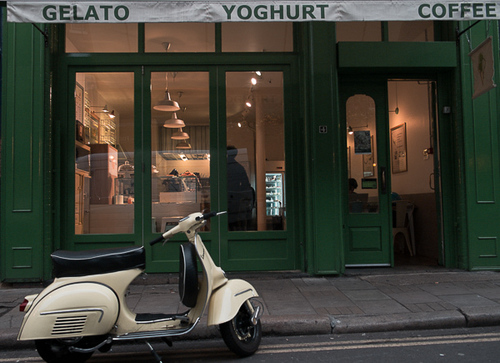 I have taken the plunge and bought a second hand Fuji X Pro 1. Why? A number of reasons. I needed a smaller camera system for some trips that could produce high quality commercial images but without the weight and bulk of my DSLR system. I had also had a chance to use the X Pro and it's sibling the X100sa nd both had blown me away both in terms of usability and in the 'filmic' quality of the images the sensor and lenses produce. I also hold my hands up and unashamedly admit to being seduced by the beautiful retro styling and the superb build quality of the Fuji's. I have some workshop ideas for the camera too, so there were commercial considerations in my mind also. As I bought second hand I didn't have a choice of lenses. The kit I bought came with the 35mm f1.4 prime (which I would have chosen even if I was buying new) and the 18-55mm zoom lens which I probably wouldn't have gone for, rather erring towards a set of primes. However, the zoom is by no means a 'kit lens', this is a full on, high quality piece of glass which is solidly made and performs incredibly well. So I may well hold on to it. Only time will tell…….
See on www.dougchinnery.com