Reviews
See on Scoop.it – Fuji X-Pro1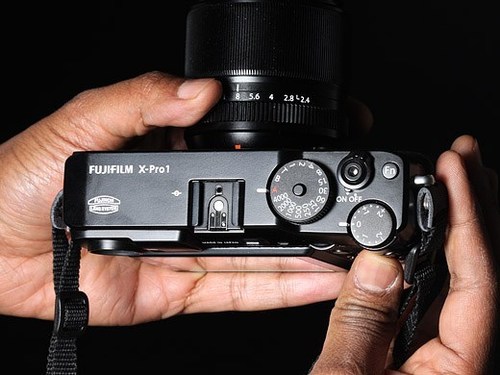 The X-Pro1 is an extremely satisfying camera to operate. The body is well-balanced in use with any of its three XF prime lenses, and at 450g is surprisingly light in hand. While it may lack the made-to-last-a-lifetime build quality of an M9 – which weighs in at 600g – the X-Pro1's top and bottom metal plate construction (with engraved markings) certainly conveys the sense of a premium product. Primary shooting controls are all within easy reach of your shooting hand. And pressing any of the X-Pro1's well-proportioned buttons elicits a firm positive tactile response, leaving no doubt that you have engaged the control point.

See on www.dpreview.com
See on Scoop.it – Fuji X-Pro1
A hands-on look from a Leica User at the new Fujifilm X-Pro1 digital rangefinder camera, which has interchangeable lenses and a new 16-megapixel X-Trans APS-C CMOS sensor.
See on www.youtube.com
See on Scoop.it – Fuji X-Pro1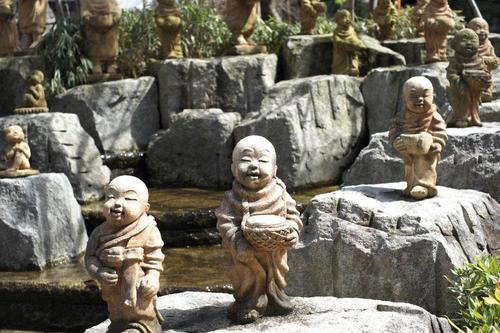 I'm a photographer living in Kyoto, Japan. I shoot model portfolios, dance events, weddings, album covers, posters, CD jackets, stock, editorial, fine art, brochures, web pages, leaflets and more. I have been using a Canon 5D Mark II full frame DSLR with L lenses for most of my work. I also have a Panasonic GF1 Micro Four Thirds cameras that I keep on me at all times…

See on www.ofriceandzen.org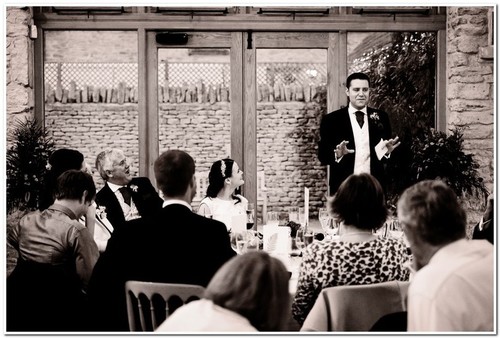 As mentioned in the previous initial thoughts to the X-Pro1 I am in the process of looking at the Fuji X-Pro1 Wedding Photography options and viability at the moment. This post will be very brief as I have literately just downloaded the cards from yesterdays wedding and wanted to put together some very early initial thoughts before putting the more formal article together in a week or so for the magazine. Obviously, as this was a new camera I used it very sparingly throughout the day and ensured the main part of the coverage was covered with my tried and trusted equipment. I took perhaps 60-70 exposures using the Fuji X-Pro 1 throughout the day.
See on Scoop.it – Fuji X-Pro1

Yesterday was my first attempt at taking the new Fujifilm X-Pro 1 on an engagement shoot.. and I loved it! I wasn't sure how I was going to feel about taking the camera into the wedding and engagement world.. especially since I switched to shooting only film quite a few months ago. I met up with a wonderful couple in New York City.. and shot this camera anywhere and everywhere I could.
"I really tried to test it in dramatically different lighting conditions.. and was excited to see that the camera held its own! I really did what I wanted it to do in the field.. and that's what is important to me. I want to know that regardless of the situation.. I am able to perform my job at the highest level possible."
See on www.michaelcaliblog.com
See on Scoop.it – Fuji X-Pro1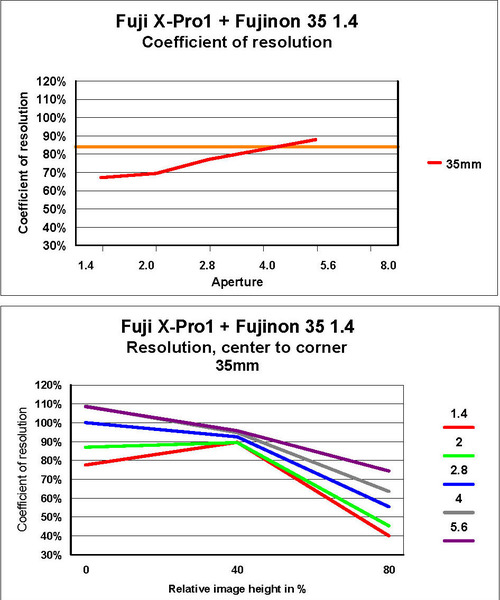 Laboratory tests performed by Anders Uschold Digital Technik, Germany.
Fujinon F1.4 XF35mm R
Total resolution is moderate and improved gradually by dimming. 3-4 step dimming is recommended for relatively uniform resolution across the frame. In the center resolution is very good from f/2.0.
Fujinon 60mm F2.4 R XF Macro
Excellent resolution from maximum aperture. No dimming necessary to achieve better resolution. The resolution decreases slightly towards the edges, but this is generally all the stops, and barely visible.

See on translate.google.de
See on Scoop.it – Fuji X-Pro1


2011 était sans conteste une année photographique pour Fujifilm. Sortir coup sur coup deux boîtiers Premium, le X100 et X10 était un pari osé largement remporté par la marque. Ces deux boîtiers ont réussi non seulement à répondre à un…
See on www.tomsguide.fr
See on Scoop.it – Fuji X-Pro1

Digital Cameras – Fujifilm X-Pro1 Test Images
In an effort to get data from the Imaging-Resource.com Lab up quickly, we created First Shots to give the experienced reader a look at what the camera can do right after we capture the images.
The table below shows selected representative images from our test shot series. You can see the full set of shots, including exposure information extracted from the EXIF file headers, on the Thumbnail index page.

See on www.imaging-resource.com
See on Scoop.it – Fuji X-Pro1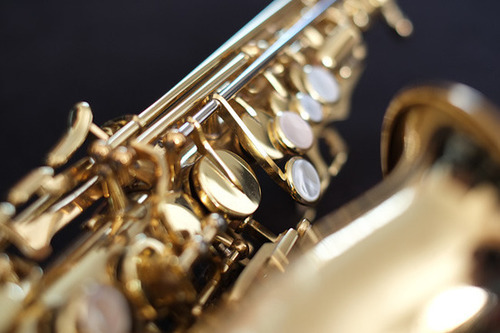 The X-Pro1 arrived a few days ago with the 35mm f1.4 and 18mm f2. I haven't ordered the 60mm f2.4 at this point, but I might add it later as the buzz on the net states that it's very sharp. I'll review the lenses in a separate post as this one will be long enough with just the camera. I would also like to use each lens exclusively for a few days, to get a real feel for them individually.