Reviews
See on Scoop.it – Fuji X-Pro1

I am primarily an architectural photographer. I shoot off a tripod almost all the time. I shoot RAW 100% of the time. I have worked with models, done some fashion stuff, I do landscapes on a regular basis…but Architecture is my thing. I have lugged my gigantic 5dMKII rig through many crazy adventures, but I have been looking for a rig I can take when I want to lighten the load a bit…
via dpreview.com
See on forums.dpreview.com
See on Scoop.it – Fuji X-Pro1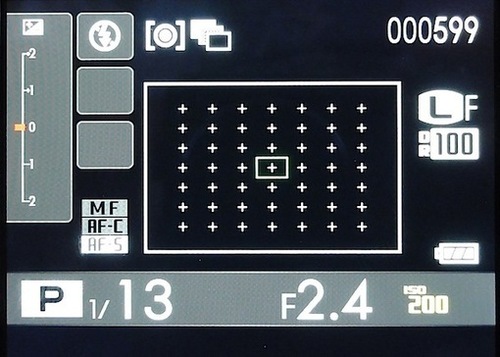 The menu list is enormous but straightforward. Fortunately, once you have set the normal parameters like image size, file format, etc you can drive the camera quite easily with the external controls. What did make the camera sing and dance in my all too brief stewardship was the arsenal of lenses supplied with it. The camera itself is not overly large nor heavy, nor were the the three review lenses: each was a delight to snap on and start shooting with. However, missing was a zoom. If I correctly understood the company's brief at the launch there will be a zoom for the camera 'in the near future', but as to how the hybrid finder view will be implemented is not yet known.
See on Scoop.it – Fuji X-Pro1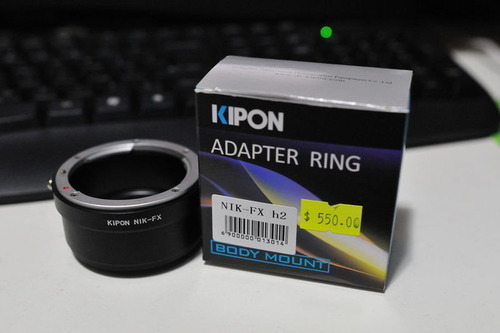 DCHome.net
Nice shots with the Kipon Adapter Ring and following lenses:
Samples with
XF35mm/f1.4
ZF35mm/f2
AIS35mm/f1.4 and
AF35mm/f2
See on www.dchome.net
See on Scoop.it – Fuji X-Pro1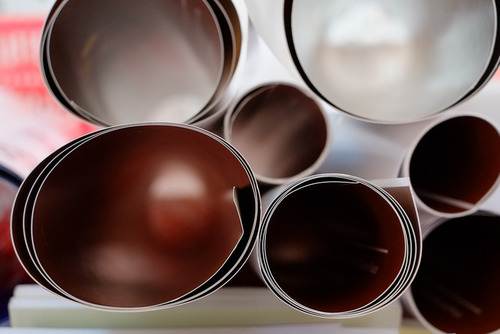 Love Hate Relationship.
Hate is a strong word. It really is more like irritations. Since we are talking about first impressions let me say the first time I picked this camera up was in the camera store and it felt wonderful. Just heavy and solid enough to feel like real quality and not a toy or a cheap point-n-shoot. The X-Pro 1 is being touted as a "professional" camera, not sure what a means. It certainly can be used in most professional environments. There is not a flash on this camera, but there is a hot shoe and a PC sync port. This camera's big advantage is it's ability to handle low light. This is what everyone is talking about and it is worth all the chatter. It is amazing. Below you will see several images shot a various ISO from ISO 400 to 25600.
See on www.thedigitaltrekker.com
See on Scoop.it – Fuji X-Pro1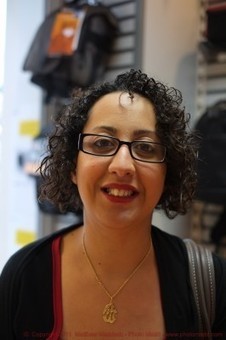 The X-Pro 1 JPEG has been very slightly corrected for white balance for a more accurate comparison, but other than that, both images are untouched JPEGs straight from the camera. Despite the extra 8Mpx from the NEX-7, the difference in detail between the two cameras is pretty negligible. The NEX-7 OOC JPEG looks slightly sharper than the X-Pro 1 JPEG, but my feeling is that is due to a higher default sharpness level in the NEX-7 JPEG processing engine rather than a better raw image. Lightroom 4 doesn't have a RAW converter for the X-Pro 1 yet, but once it does I'll be able to get a better idea.
See on www.photomadd.com
See on Scoop.it – Fuji X-Pro1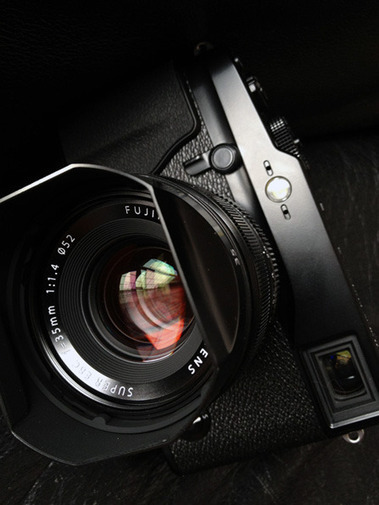 Let me move on to my first impressions. Keep in mind I have only been shooting with the camera today. I have only worked with JPEGs so far, waiting for Lightroom RAW support. First off, the battery was already charged which was nice. I could start shooting right away. As soon as I got the battery in the camera Earth Hour started. I figured, great, this will be the ultimate AF test. So without having much of a clue how to use the camera, my first hour was spent in a candle lit room. Yes, it was a bit frustrating but I kept my cool and actually was surprised to have the the camera lock in AF using the assist light. It wasn't great but it wasn't all bad either. …
See on mfoto.ca
See on Scoop.it – Fuji X-Pro1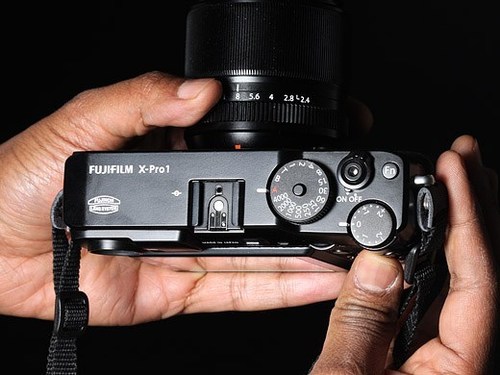 The X-Pro1 is an extremely satisfying camera to operate. The body is well-balanced in use with any of its three XF prime lenses, and at 450g is surprisingly light in hand. While it may lack the made-to-last-a-lifetime build quality of an M9 – which weighs in at 600g – the X-Pro1's top and bottom metal plate construction (with engraved markings) certainly conveys the sense of a premium product. Primary shooting controls are all within easy reach of your shooting hand. And pressing any of the X-Pro1's well-proportioned buttons elicits a firm positive tactile response, leaving no doubt that you have engaged the control point.
See on www.dpreview.com
See on Scoop.it – Fuji X-Pro1
A hands-on look from a Leica User at the new Fujifilm X-Pro1 digital rangefinder camera, which has interchangeable lenses and a new 16-megapixel X-Trans APS-C CMOS sensor.
See on www.youtube.com
See on Scoop.it – Fuji X-Pro1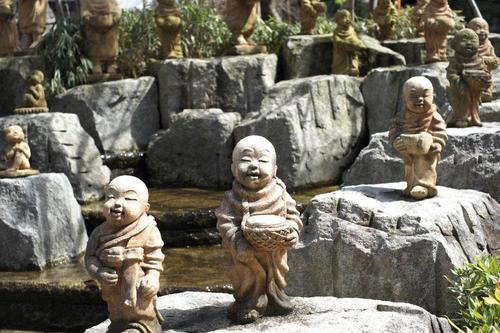 I'm a photographer living in Kyoto, Japan. I shoot model portfolios, dance events, weddings, album covers, posters, CD jackets, stock, editorial, fine art, brochures, web pages, leaflets and more. I have been using a Canon 5D Mark II full frame DSLR with L lenses for most of my work. I also have a Panasonic GF1 Micro Four Thirds cameras that I keep on me at all times…
See on www.ofriceandzen.org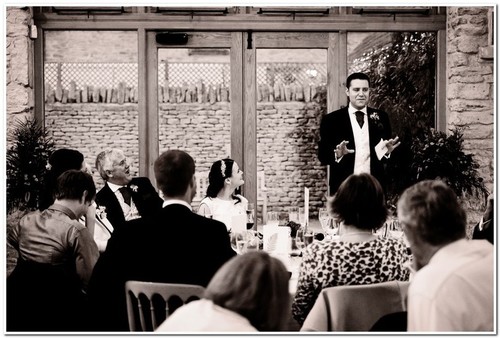 As mentioned in the previous initial thoughts to the X-Pro1 I am in the process of looking at the Fuji X-Pro1 Wedding Photography options and viability at the moment. This post will be very brief as I have literately just downloaded the cards from yesterdays wedding and wanted to put together some very early initial thoughts before putting the more formal article together in a week or so for the magazine. Obviously, as this was a new camera I used it very sparingly throughout the day and ensured the main part of the coverage was covered with my tried and trusted equipment. I took perhaps 60-70 exposures using the Fuji X-Pro 1 throughout the day.