Reviews
So this is a first for me, I've never done a gear review before so let's all try and survive this together.  :)  FujiFilm Canada was gracious enough to send me out a copy of the X PRO 1 as well as the 18, 35 & 60 mm lenses. I'm obviously not going to nerd out completely and do high ISO comparisons and pictures of test charts… Heck, I'd have to go get a tripod for that.   I'm just going to talk about my experience with this camera that FujiFilm Canada was generous enough to lend me. As others including Zach Arias and David Hobby have said there is something about these new Fuji cameras.  They're not the fastest cameras in the world.  They don't have the most megapixels.  And they don't have the best high ISO (although it's pretty damn good!)  But they do have one thing… soul. The minute I picked this camera up it just felt right.  The fact that it's a fraction of the size of my Nikons probably helped but it was more than that.  It's hard to describe but it was very close to the feeling I had when I picked up my old Pentax K1000 for the very first time.  it just feels good in the hands…..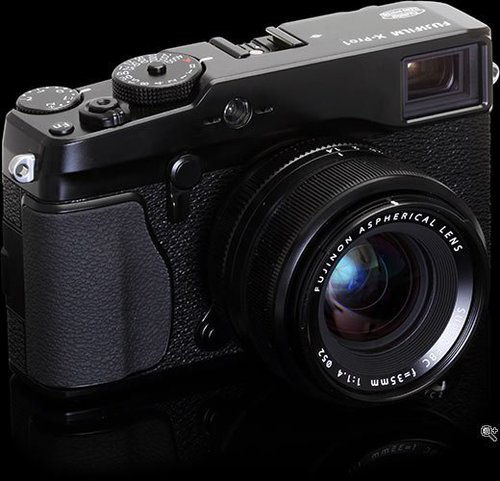 I know this is quite late to write the review on X-Pro1. But I had a lot of enquiries since i owned one. Rather than replying  every time people asking about it, why not i put in my blog so it can benefit everybody.  First of all, I just want you to know that I'm not really into gears. Before having the X-Pro1, I only owned Nikon D60 (new) & D90 (2nd hand) with 18-55mm kitlens & 35mm F1.8. Besides of that, i'm a fan of film camera too, so i had a TLR Yashica 635 and SLR Minolta SRT101 with 58mm Rokkor Lens…..
If I could change a thing on X-Pro1, What is it?
Personally, I would like to change the front lever to its original function in film camera as timer. The switching between EVF & OVF can be programmed in LCD/Eye sensor button. The mechanical timer is good (do you remember the sound of the mechanical timer?, thats "retro" if you could understand me) , but not really reliable for long time run (my minolta has this kind of timer, it still working after about 30 years in the market). However, digital timer will do just fine too. But I'm sure people will love the long forgotten "mechanical timer"……

See on shukurjahar.wordpress.com
Summary

The Fuji XF 35mm f/1.4 R is a very impressive lens in Fuji's current X-mount lenses. Being the first to launch with the X-Pro1, it does have a couple of annoyances like aperture chatter, loose aperture ring and an awkward, easy to lose rubber lens cap. However, it makes up for those flaws optically, being a fast f/1.4 lens with excellent sharpness, as demonstrated in the "Optical Features" and "Lens Comparisons" pages of this review. Thanks to Fuji's smart lens corrections capabilities, the lens performance is boosted to incredible levels, where the sharpness at f/1.4 is about the same as when stopped down to f/5.6 in the center. So if you shoot in JPEG format, or shoot in RAW and use post-processing software like Lightroom (which automatically applies lens corrections to all Fuji RAW files), you will be amazed by the results from this lens. The 35mm focal length is ideal for APS-C sensors, because it provides an equivalent angle of view as a 50mm lens on a full-frame camera. Such "standard" or "normal" focal length is suitable for many genres of photography such as street, travel, event and nature. And having a fast f/1.4 aperture, it is also suitable for low-light photography and even astrophotography. As such, I would recommend the Fuji XF 35mm f/1.4 to be among the first lenses to be considered, if you are planning to purchase a Fuji X-series camera…..
See on photographylife.com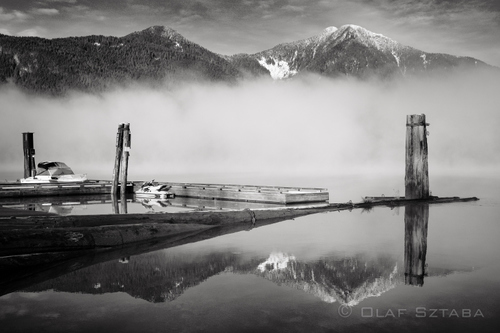 …. the latest addition to the X-series line-up is the XF 23 mm F1.4. The first thing that struck us about this lens was its size. It is even larger than a wide-angle XF 14 mm. When attached to the Fuji X-Pro1 it feels bulky but solid. Its build quality is superb with all-metal mounts and a high-grade barrel. The focus ring is nice and smooth. The only let down is a plastic hood, which feels cheap. One of the most important features of this lens is the traditional aperture ring on the lens barrel. This attribute allows a photographer to have a special connection with the lens when shooting. It not only enriches the photographic experience but let's you indulge in the process of image creation. Kudos to Fuji for going this route! While physical attributes may or may not appeal, image quality is something everyone wants and this lens delivers! Attached to our Fuji X-Pro1, this lens produces razor sharp, three-dimensional imagery. We have been shooting with the best professional-grade glass from Canon (L) and Nikon (ED). We are familiar with Zeiss and Leica lenses. But this Fuji lens is among the best. If you own the Fuji XF 35 mm F1.4 you already know the potential of this lens in the right hands. Like other Fuji X-series lenses, it is corrected for distortion. The resolution is great at 1.4, gets very strong at 2.0, and becomes heavenly between 5.6 and 11. For me personally, the 23 mm focal length is a sweet spot. If I were to choose one focal length to shoot with, that would be it. Not only does it allow you to capture beautiful landscapes and work on documentary photography and streetscapes but you can go ahead and take some creative portraits with it…….
See more pictures on olafphotoblog.com

---
Fujifilm Fujinon XF 23mm F1.4
Do you love my work and want to support me? If you're planning on buying camera gear, you can check out above-noted links. Prices remain the same for you, but a small percentage of your purchase value is valued back to me. Thank you!
---
I'm using a Fuji X-pro 1 mirrorless camera for almost a year and I LOVE it. And I HATE it. But then again… I LOVE it!!! When this camera was released back in 2012, I must admit, I fell for looks of it. That was my firs impression not knowing how it performs. Loved that rangefinder style, compact size and OVF/EVF combo. So… these were my thoughts before I even read some reviews or seen some image samples. I've done my research and Zack, David and Bert (among many others) were convincing enough to decide to purchase one for myself. First of all, I bought mine at B&H photo (great service, very satisfied with them since I'm living in Bosnia – I've got a package just a four days after purchase). After first ten minutes of looking at the camera and touching it, playing with OVF… (that was the thing I was eagerly awaited for the most – that OVF… but I'll get there), I realized that lens hood that was provided with a lens I bought (35mm f1.4 Fujinon lens), even if it doesn't look so bad on a lens has a terrible hood cap (with that kind of lens hood it was impossible to use a lens cap since shape of lens hood attached is square). That lens hood cap was falling off  without any force engaged to it. It was falling off while carrying camera around, putting it in a bag, or if you succeeded to put it in a bag while cap still on a hood it will fall off for sure when you grab your camera out of  the bag. Next day – I bought a metal lens hood with a cap on ebay for a few bucks. I think, having a small lens hood on every lens will provide you some extra protection against accidental direct hit in a crowd or in narrow spaces. Next thing I did was to order that great looking (and even better feeling) Lance strap……..
See on igormotl.com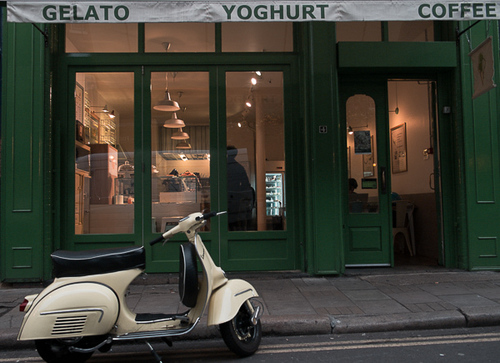 I have taken the plunge and bought a second hand Fuji X Pro 1. Why? A number of reasons. I needed a smaller camera system for some trips that could produce high quality commercial images but without the weight and bulk of my DSLR system. I had also had a chance to use the X Pro and it's sibling the X100sa nd both had blown me away both in terms of usability and in the 'filmic' quality of the images the sensor and lenses produce. I also hold my hands up and unashamedly admit to being seduced by the beautiful retro styling and the superb build quality of the Fuji's. I have some workshop ideas for the camera too, so there were commercial considerations in my mind also. As I bought second hand I didn't have a choice of lenses. The kit I bought came with the 35mm f1.4 prime (which I would have chosen even if I was buying new) and the 18-55mm zoom lens which I probably wouldn't have gone for, rather erring towards a set of primes. However, the zoom is by no means a 'kit lens', this is a full on, high quality piece of glass which is solidly made and performs incredibly well. So I may well hold on to it. Only time will tell…….
See on www.dougchinnery.com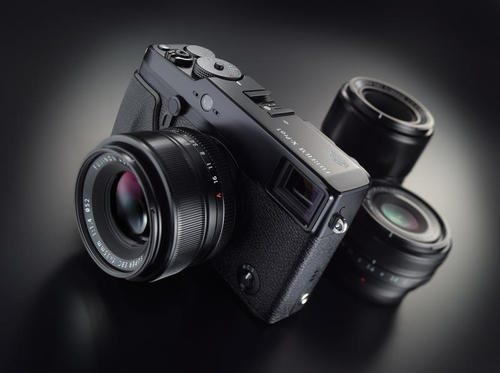 As you may know, I'm not one to recommend a product unless I own the product myself and can attest to its worthiness to make my list of recommendations, and that holds true for any product whether it's an inexpensive filter or a multi-thousand dollar camera system. In fact, until now, I have not recommended a camera system outside of Canon's lineup simply because I haven't found one worthy of recommendation. That changed when I got my hands on Fuji's X-Pro1 camera system and began putting it through its paces. To start, this is not your typical pro camera–it's not a bulky SLR or a point-and-shoot, but rather a mirrorless, hybrid rangefinder system. In fact the closest thing I can relate this camera system to is the Leica M9 digital rangefinder. The Leica M series rangefinders have been in a league of their own for years, however, that has now changed with the birth of the Fuji X-Pro1. I know that by saying that, I'm making a very large claim to fame for the X-Pro1 but in this review, I intend to show you why Leica now has some competition–in fact, with a price point of $1,200 compared to Leica's $7,900, it's some serious competition! Fuji initially introduced the FinePix X100 which was a large-sensor compact with a cool retro style, very much mimicking the Leica bodies with its manual control knobs and sleek, sturdy build. Underneath that sleek, sturdy build, however, was an array or modern technologies aimed at producing pro-grade image quality. It was no surprise then when less than a year later Fuji announced the X-Pro1 with its interchangeable lens system–the first mirrorless camera system aimed specifically at professional photographers…..
See on www.paulkomarek.com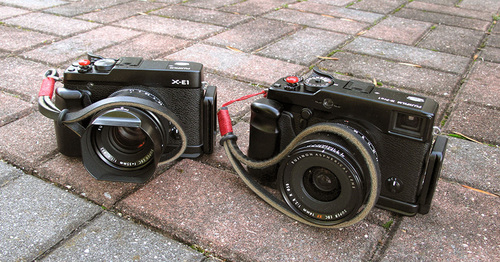 I've been getting a lot of questions about the Fuji X cameras I've been using.  I thought it might be useful to share my thoughts on why I went with Fuji and have both the X-Pro 1 and X-E1 along with the X100. I was getting tired of lugging 40 lbs of gear in a backpack.  I was intrigued by the "mirrorless" revolution and started to investigate what was out there.  The Sony left me cold, feeling more like an electronic device rather than a camera. The Olympus is a micro 4/3 sensor and I wanted at least APS C.  I wanted the bokeh and performance that a bigger sensor would provide.  That said, the new Olympus is getting rave reviews for its performance. I think Michael Reichman said it best in his recent review, "MFT used to mean some compromises when it came to image quality, but those days are past. Only the most neurotic pixel peeper will find anything to kvetch about with files from the Olympus E-M1 and its contemporaries." After much research, I settled on the retro looking X100, a dedicated 23mm interchangable lens camera. I admit, I fell for its retro looks and unique and highly regarded dual optical/EVF viewfinder.  It has its quirks such as slow focus speed, however, when I opened the first file of a family that asked me to photograph them for a Christmas card, I was ASTOUNDED!   The color, tones and sharpness of the images were truly breathtaking….. 
See on johnbarclayphotography.com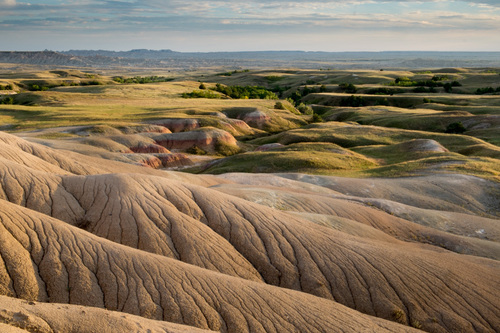 During our Badlands workshop, I've been shooting primarily with the Fuji X Pro 1 and the 14mm, 18-55mm, 60mm (macro), and 55-200mm lenses. Although, I must say that I still felt the pull to grab the D800 on many occasions (gallery coming soon!). Now, the X Pro 1 is not a D800 and I wouldn't take the X Pro 1 (yet) into weather conditions where I would have no problem grabbing the D800, and of course, there's the beefier build, 11 stop bracketing range, and multiple exposures available on the D800. In general, I was completely blown away by the X Pro 1 system, which weighs in at about 7 lbs in a shoulder bag. Let's see….hmmmmm……35 lb backpack…..7 lb shoulder bag…….35 lb backpack…….7 lb shoulder bag……..7 lb shoulder bag! Actually, I was thinking of taking the X Pro 1 system and my D800 and a couple of lenses to Cuba. That has been pared down to taking only the X Pro 1 system. Although, the screen was a bit grainy in low light, the images were not. The sharpness is remarkable and the file size is 91.4MB at 16bit! I NEVER used AWB, until using the X Pro 1. On this camera AWB (Auto White Balance) works great! So…….Ease of operation – check. Light weight- check. Short learning curve – check. Quality of lenses – check. File Quality – check +! Ergonomics? Ergonomics?? ………
See on tonysweet.com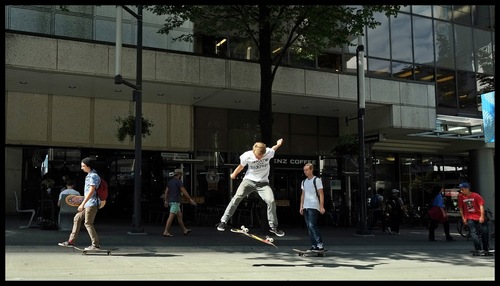 It seemed unlikely a few years ago that Fujifilm would join Leica in the world of digital ILC (interchangeable lens camera) rangefinders. Many manufacturers have dabbled in rangefinders in the past, but since the 1980's, most have decided to leave it to Leica to rule as king in this category and move on to SLRs, point and shoots.and other mixed categories. In recent years, many manufacturers have decided to create rangefinder-ish cameras with electronic viewfinders (EVF) in the ILC market, but many still prefer having a real optical viewfinder (OVF). That's why many offer the ability to mount an external OVF via the flash hotshoe; although there's no ability to see any exposure info, no focus, or parallax correction. Fuji's move into the digital rangefinder market has had such an impact, we forget that this system is still pretty new. Fuji's first digital ILC rangefinder camera was the X-Pro 1 back in March of 2012. This X-mount system doesn't feel like it's just over a year old, with 4 camera bodies, 8 lenses (3 more on its way), and lots of after-market support. Like any new system, the X-Pro 1 had some issues when it first came out, but most weren't too critical…but some were. Leica had 60 years to refine and define their M-mount cameras and lenses, so I think Fuji has done pretty well for 18 months. Much of the improvements were a matter of firmware updates and not hardware changes, as the X series cameras and lenses are pretty solid. Fuji's latest firmware update 3.0 for the flagship X-Pro 1 is suppose to be one the most significant updates thus far, and I had the pleasure of testing it out with the super awesome 14mm F/2.8 lens, as well as the 18mm F/2. Let's see how this camera and lenses performed…..
See on www.bigheadtaco.com