Reviews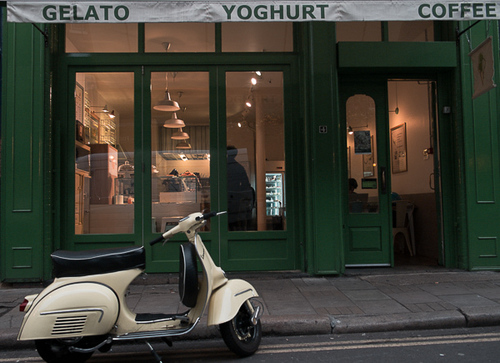 I have taken the plunge and bought a second hand Fuji X Pro 1. Why? A number of reasons. I needed a smaller camera system for some trips that could produce high quality commercial images but without the weight and bulk of my DSLR system. I had also had a chance to use the X Pro and it's sibling the X100sa nd both had blown me away both in terms of usability and in the 'filmic' quality of the images the sensor and lenses produce. I also hold my hands up and unashamedly admit to being seduced by the beautiful retro styling and the superb build quality of the Fuji's. I have some workshop ideas for the camera too, so there were commercial considerations in my mind also. As I bought second hand I didn't have a choice of lenses. The kit I bought came with the 35mm f1.4 prime (which I would have chosen even if I was buying new) and the 18-55mm zoom lens which I probably wouldn't have gone for, rather erring towards a set of primes. However, the zoom is by no means a 'kit lens', this is a full on, high quality piece of glass which is solidly made and performs incredibly well. So I may well hold on to it. Only time will tell…….
See on www.dougchinnery.com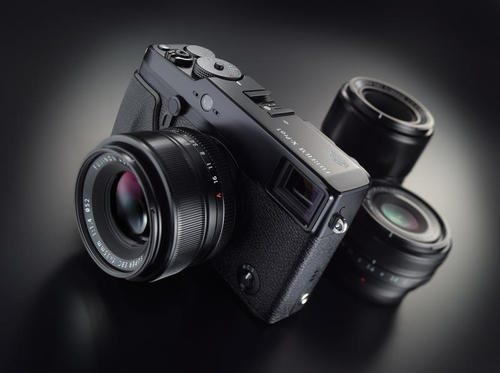 As you may know, I'm not one to recommend a product unless I own the product myself and can attest to its worthiness to make my list of recommendations, and that holds true for any product whether it's an inexpensive filter or a multi-thousand dollar camera system. In fact, until now, I have not recommended a camera system outside of Canon's lineup simply because I haven't found one worthy of recommendation. That changed when I got my hands on Fuji's X-Pro1 camera system and began putting it through its paces. To start, this is not your typical pro camera–it's not a bulky SLR or a point-and-shoot, but rather a mirrorless, hybrid rangefinder system. In fact the closest thing I can relate this camera system to is the Leica M9 digital rangefinder. The Leica M series rangefinders have been in a league of their own for years, however, that has now changed with the birth of the Fuji X-Pro1. I know that by saying that, I'm making a very large claim to fame for the X-Pro1 but in this review, I intend to show you why Leica now has some competition–in fact, with a price point of $1,200 compared to Leica's $7,900, it's some serious competition! Fuji initially introduced the FinePix X100 which was a large-sensor compact with a cool retro style, very much mimicking the Leica bodies with its manual control knobs and sleek, sturdy build. Underneath that sleek, sturdy build, however, was an array or modern technologies aimed at producing pro-grade image quality. It was no surprise then when less than a year later Fuji announced the X-Pro1 with its interchangeable lens system–the first mirrorless camera system aimed specifically at professional photographers…..
See on www.paulkomarek.com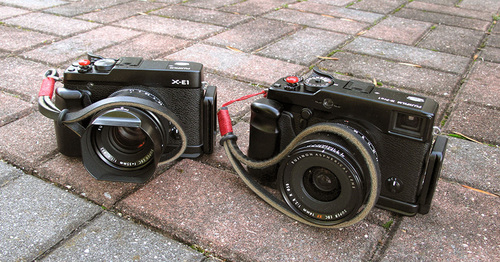 I've been getting a lot of questions about the Fuji X cameras I've been using.  I thought it might be useful to share my thoughts on why I went with Fuji and have both the X-Pro 1 and X-E1 along with the X100. I was getting tired of lugging 40 lbs of gear in a backpack.  I was intrigued by the "mirrorless" revolution and started to investigate what was out there.  The Sony left me cold, feeling more like an electronic device rather than a camera. The Olympus is a micro 4/3 sensor and I wanted at least APS C.  I wanted the bokeh and performance that a bigger sensor would provide.  That said, the new Olympus is getting rave reviews for its performance. I think Michael Reichman said it best in his recent review, "MFT used to mean some compromises when it came to image quality, but those days are past. Only the most neurotic pixel peeper will find anything to kvetch about with files from the Olympus E-M1 and its contemporaries." After much research, I settled on the retro looking X100, a dedicated 23mm interchangable lens camera. I admit, I fell for its retro looks and unique and highly regarded dual optical/EVF viewfinder.  It has its quirks such as slow focus speed, however, when I opened the first file of a family that asked me to photograph them for a Christmas card, I was ASTOUNDED!   The color, tones and sharpness of the images were truly breathtaking….. 
See on johnbarclayphotography.com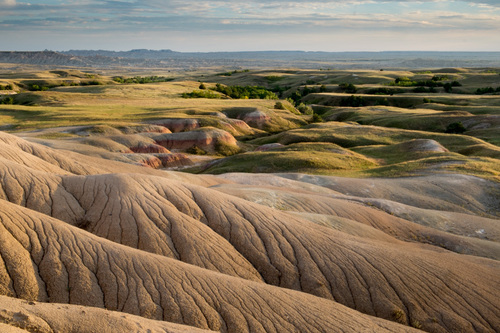 During our Badlands workshop, I've been shooting primarily with the Fuji X Pro 1 and the 14mm, 18-55mm, 60mm (macro), and 55-200mm lenses. Although, I must say that I still felt the pull to grab the D800 on many occasions (gallery coming soon!). Now, the X Pro 1 is not a D800 and I wouldn't take the X Pro 1 (yet) into weather conditions where I would have no problem grabbing the D800, and of course, there's the beefier build, 11 stop bracketing range, and multiple exposures available on the D800. In general, I was completely blown away by the X Pro 1 system, which weighs in at about 7 lbs in a shoulder bag. Let's see….hmmmmm……35 lb backpack…..7 lb shoulder bag…….35 lb backpack…….7 lb shoulder bag……..7 lb shoulder bag! Actually, I was thinking of taking the X Pro 1 system and my D800 and a couple of lenses to Cuba. That has been pared down to taking only the X Pro 1 system. Although, the screen was a bit grainy in low light, the images were not. The sharpness is remarkable and the file size is 91.4MB at 16bit! I NEVER used AWB, until using the X Pro 1. On this camera AWB (Auto White Balance) works great! So…….Ease of operation – check. Light weight- check. Short learning curve – check. Quality of lenses – check. File Quality – check +! Ergonomics? Ergonomics?? ………
See on tonysweet.com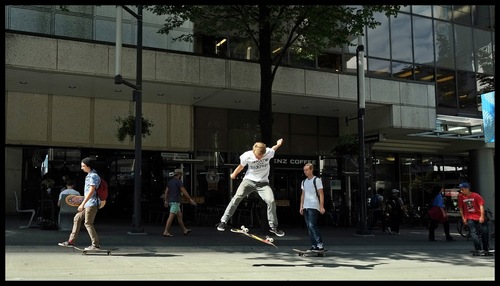 It seemed unlikely a few years ago that Fujifilm would join Leica in the world of digital ILC (interchangeable lens camera) rangefinders. Many manufacturers have dabbled in rangefinders in the past, but since the 1980's, most have decided to leave it to Leica to rule as king in this category and move on to SLRs, point and shoots.and other mixed categories. In recent years, many manufacturers have decided to create rangefinder-ish cameras with electronic viewfinders (EVF) in the ILC market, but many still prefer having a real optical viewfinder (OVF). That's why many offer the ability to mount an external OVF via the flash hotshoe; although there's no ability to see any exposure info, no focus, or parallax correction. Fuji's move into the digital rangefinder market has had such an impact, we forget that this system is still pretty new. Fuji's first digital ILC rangefinder camera was the X-Pro 1 back in March of 2012. This X-mount system doesn't feel like it's just over a year old, with 4 camera bodies, 8 lenses (3 more on its way), and lots of after-market support. Like any new system, the X-Pro 1 had some issues when it first came out, but most weren't too critical…but some were. Leica had 60 years to refine and define their M-mount cameras and lenses, so I think Fuji has done pretty well for 18 months. Much of the improvements were a matter of firmware updates and not hardware changes, as the X series cameras and lenses are pretty solid. Fuji's latest firmware update 3.0 for the flagship X-Pro 1 is suppose to be one the most significant updates thus far, and I had the pleasure of testing it out with the super awesome 14mm F/2.8 lens, as well as the 18mm F/2. Let's see how this camera and lenses performed…..
See on www.bigheadtaco.com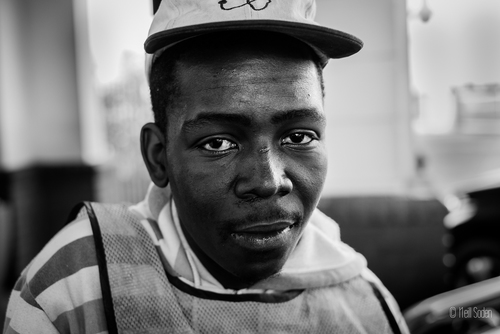 Don't get this camera if you're not going to use it for what it's designed for. And don't think it's not capable of doing what it's not designed to do. But with a bit of irritation and work arounds. However, it is light and easy to pack for any travel or street photography, it will give you the images you think you need a big DLSR for, and the image quality will make you pixel peep. I just love this camera, and can't state it enough. This camera and most of Fuji's cameras have been reviewed to death. This model has also been out for over a year, but I am going to add to it nonetheless. When I show it to people, their first response is always that they can get a DLSR for cheaper. Yes, it's more expensive than the entry to medium range of DLSR and a lot of them think that DSLR has better image quality and looks more professional…..
See more pictures on www.neillsoden.co.za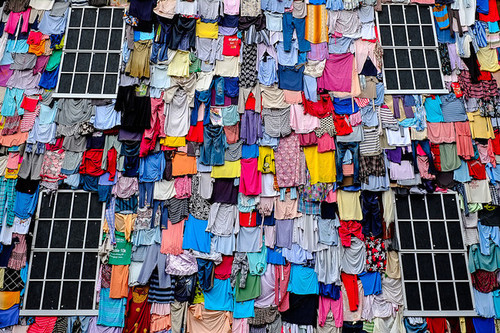 This is an in-depth review of the Fuji X-Pro1, a highly anticipated mirrorless interchangeable-lens camera. Built on the success of the Fuji X100 and aimed at pros and photo enthusiasts that need a lightweight camera alternative to a DSLR with amazing image quality, the Fuji X-Pro1 is the first mirrorless interchangeable-lens camera from Fuji. Along with the X-Pro1, Fuji simultaneously introduced three prime lenses – Fujinon 18mm f/2.0 XF R, Fujinon 35mm f/1.4 XF R and Fujinon 60mm f/2.4 XF Macro, all specifically designed to be used for the new Fuji X mount. In this Fuji X-Pro1 review, I will not only provide detailed information about the camera, but will also try to answer the many questions that we have gotten so far on the camera from our readers, along with comparisons to Nikon and Canon DSLRs. I had an opportunity to work closely with the Fuji X-Pro1 on two separate occasions – once when the camera initially came out back in 2012 and again in the summer of 2013, after the latest 3.01 firmware update was released. I had a number of complaints about the X-Pro1 in my original review, because the camera was full of bugs and autofocus problems. The latest firmware 3.01 addressed many of those concerns, so I am simply revisiting the same review and re-evaluating the camera based on my latest findings…..
Quite detailed Review about Fuji´s X-pro1 – Thx Nasim for sharing :-)
See on photographylife.com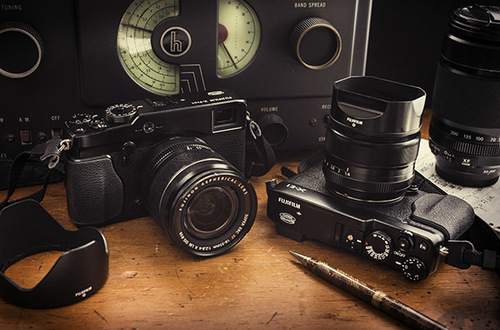 I have been using the Fuji X-Pro1 since it first came out, and have to say I am more than pleased with the the way this camera works, not to mention the excellent quality of its images. When if first came out, the X-Pro1 drew some criticism for is slow focus. In the interim, Fuji has remained faithful to the brand and has continually issued firmware updates that have improved the speed of auto-focus along with adding sophisticated focus peaking for improved manual focus. In addition to consistently introducing new lenses, both primes and zooms, to support this system, Fuji has also introduced new models that can also use the same set of accessories. While the X-Pro1 remains the more expensive flagship model, there are now three other models below it that use the same lenses. The bottom two models, the X-A1, and new X-M1 are specifically aimed at entry level users, but the X-E1,which is the model just below the X-Pro1 shares many of the features of its bigger brother but lacks its hybrid viewfinder. Because these cameras are essentially the same inside I am not going to present comparative images from them. The results would be the same. Instead, I will concentrate on the different features of each camera to see why someone would want one over the other. Of course another interesting consideration would be to own both….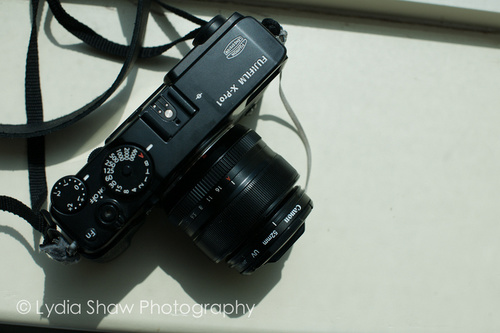 A little bit of Fuji X-Pro 1 love…despite some of its shortcomings…
This post is a long time coming! I've been promising to write down my thoughts on this camera, and had initially planned to provide critique during my 6 week trip to Vietnam, but I was having a hard enough time keeping up-to-date with my travel posts, so opted to leave my overall camera comments to the end. So…here it is :) There are plenty of technical posts on the web if you're interested in the specifics, and I've added some links at the end for you. I'm going to be giving you my thoughts based on how this camera actually performed for me, and what I do and don't like about it. I bought the body and the 35mm 1.4 lens, and at this time this is the only lens I own. I don't have a flash. You get one battery as standard, and I highly recommend buying a second battery straight away as the live displays chew through the power pretty quickly. The lens come with a lens hood, which I actually haven't used to date. I also purchased the leather case as I knew I needed extra weather protection for the camera in Vietnam (rain!)…..

My Verdict
A great camera for travelling with when you need a break from the SLR world, and are looking for a more compact solution. Travelling with only one lens was a little limiting at times, and another lens or two, or a zoom could be a good addition to the kit. Overall I'm thrilled with this camera. It looks great…it feels great…and it delivers amazing image quality. There's certainly a learning curve as it's not a SLR, but that's what's great about it. I'm definitely going to continue with pushing its boundaries to see how far it can go, although I'm not sure if I can go SLR-free as I still very much need quick focus and fast setting adjustments for the work I do. Perhaps if I become a street photographer! I don't think you'd be disappointed if you owned this camera…..
See on www.lydiashawphotography.com
In photography, I'm a firm believer in the mushy lump (i.e., the photographer) behind the camera rather than the fanciness of the kit he is shooting with. Great results can be had by just about camera these days but one of the most common questions I get from you guys is regarding my camera gear and workflow for the photos on Handcarry Only. So, instead of replying to each person by email, I figured I might as well write a post about it.

The days of chunky black cameras

For the longest time, since I first started 'serious' photography (meaning: photography as more than a means to 'prove' my participation in various events and holidays), I had been shooting with a SLR camera. First, the Canon 50E (yes, it shoots film), then the digital Canon 10D, Canon 5D and finally, the Canon 5D mark II. I have always appreciated the vast range of lenses available, the good ergonomics, and most of all, the image quality from these big, black, chunky metal boxes. Nevermind that I would often have red welts on my shoulders from lugging these anchors and their requisite variety of (equally heavy) lenses around whilst travelling. One had to suffer for his art right?

Enter the Fujifilm X-Pro1

When I made the decision to go on sabbatical in 2012 to travel to Africa and South America, I started to think long and hard about my willingness to carry my 5D mark II and L lenses on what would be a backpacking trip, probably one involving numerous journeys in sometimes more than a little dodgy buses and nights in hostel dormitories. Also, the sheer weight of the metal and glass, hauled over long distances by foot, might actually do more than a bit to detract from the enjoyment of the trip. With that in mind, and the then recent release of the Fujifilm X-Pro1, I ended up selling my Canon 5D mark II and getting the Fuji. The X-Pro1 promised a DSLR equivalent image quality, with a minimal weight penalty. The fantastic Fujinon primes that launched with the X-Pro1 sealed the deal. I went ahead and bought all three of the initial prime lenses, the XF 18mm f2, the XF 35mm f1.4 and the XF 60mm f2.4 to go with my new Fujifilm X-Pro1, giving me the full frame equivalent focal lengths of 27mm, 52.5mm and 90mm. I would have loved a 35mm equivalent but as of now (April 2013), the 23mm from Fujifilm has let to be released.
Lens cap? What lens cap?
The X-Pro1 and all 3 lenses fit in a beautiful Billingham Hadley Pro with room to spare (for extra batteries, maps, a water bottle, passport, mobile phone, wallet and various other unidentified crumpled pieces of paper which have lingered in the pockets for far too long. I have dispensed with the fiddly lens caps on the 3 Fuji lenses, using only the lens hoods and B+W UV filters for protection.
Post Production Workflow
For a good number of months since I first got the X-Pro1, I shot in jpeg only as my image editor of choice, Aperture, did not support Fujifilm RAF files. At some point, I got tired of waiting and switched to Adobe Lightroom, which despite initial quality concerns with the RAW conversion, supported the RAF files produced by the X-Pro1. By all accounts, Adobe have since improved the quality of the RAW conversions, although I don't pixel peep enough to notice the difference, but I'll just take the word of the internet tech experts for it. I use VSCO Film presets to treat most of the images, as I like the softer, more organic look it affords the digital images, not quite the same but reminiscent of my days shooting film with my favourite stocks like Fujifilm Reala, Provia 100, Velvia 50, NPH 400, Neopan 1600 and Kodak 100VS and Portra series of films. I usually tweak the settings a bit to taste and level out horizons but generally don't spend too much time post processing the images. I believe in ruthless culling of photos, only the relevant ones that tell the story of the destination or my experiences in the place get online. I hate viewing all 534 of someones vacation photos and try my utmost not to put Handcarry Only readers through the ordeal. Let me know if you'd like to know anything else in the comments below and I'll be glad to share.
See more pictures on handcarryonly.com