Sample Images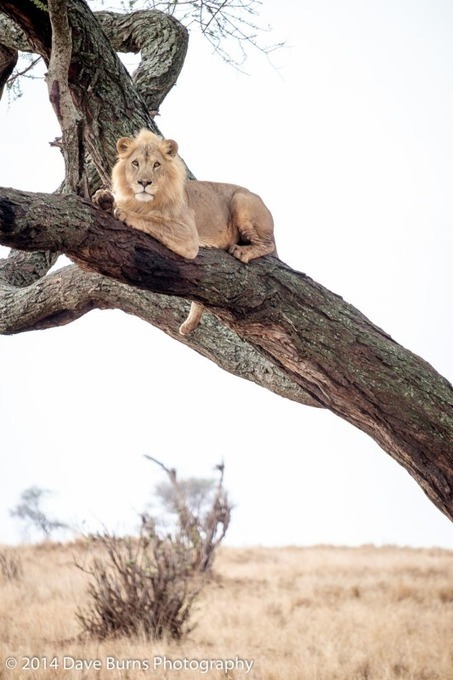 In a recent post, I described the kit I took on the most recent photo tour I led to Africa. The kit included the Fuji X-T1 and in this post, I'm going to talk about my impressions of using that X-T1 in the field, how well it performed, and whether I would bring it again. At the end is a gallery of images I made with the X-T1. When I told some people I was bringing the X-T1 on safari, they shook their heads. While people love their X-T1's, there's general consensus that it's not suitable for sports or wildlife photography – anything with fast action. And for those who follow online forums and Facebook groups and are familiar with the challenges many people face with the X-T1, much of this article will be predictable. That's probably a good thing: ultimately I just want my systems to be better and if Fuji is already aware of their gear's good and bad points, that increases the likelihood that they're already working on improving them. And that's a good thing because I'm biased: I want this gear to work well since it has many great points and ultimately my goal is to change my kit to use gear that is lighter and smaller than my current gear. My standard safari kit for several years has included the Canon 5D Mark III and that is my benchmark for the X-T1. I may not need the X-T1 to measure up to the 5D3 in all areas but there are a few areas of functionality that are critical to successful shooting on safari…….
Source: www.daveburnsphoto.com
Here the elements speak. Art and Matter combined — fiber artist and silversmith. Each one speaking in a voice of passion, precision and intensity; their gestures delicate, precious, attentive and rooted in technical mastery. When the Art of Aubusson tapestry  encounters traditional cutlery… The resulting creations are nothing less than astonishing. This is a world of contrasts, from the soft and quiet whispers of the loom to the fiery depths of the forge. It echoes the surrounding countryside and its dense forests where the sun can rip through the undergrowth in one sharp, blinding fury. Surrounded by tens of coloured balls of twine, Marie-Armelle works patiently, repeating century-old gestures recognized as part of the UNESCO World Heritage. Each and every new piece of Aubusson tapestry destined to grace a knife. From the small room where she toils you can hear the clanging of the hammer falling on the anvil, the old bellows awakening the soul locked inside the metal… This is where David conquers the elements, hours upon hours spent hammering the blades, cutting, sharpening, sanding, polishing… I'd like to invite you here, to spend a few hours or a few days in the heart of La Creuse. To breathe, to smell, to observe and listen. To discover the authenticity of two artisans, two unique savoir-faire's — borne of tradition and modernity……..
Source: www.kagecollective.com
Le salaryman
Au Japon, ou plutôt à Tokyo on s'habille en costume noir pour aller travailler dans son entreprise. Ces hommes ont des horaires assez difficiles, debout très tôt et au lit très tard.
Série
Une série un peu contrastée ( au Japon il y a Moriyama donc ça peu passer ) sur mes rencontres de la journée.
Matériel
Toutes les photos ont été prises avec le Fuji X-Pro 1 comme objectifs j'ai utilisé le 35mm ainsi que le 18mm. Pour ce genre de traitement, un point and shoot ou un smartphone feraient l'affaire.
Traitement
Pas grand chose pour le traitement: simplement assez dur. J'ai amélioré mes images dans lightroom avant d'utiliser SilverEfex pour le passage au noir et blanc.

Source: www.nicolaslambert.be
Thomas Menk defines himself as a fine art photographer, a designer, a philosopher, a composer, a father, a learner and a human being. He is undoubtedly all of those, but he's also an official Fujifilm X-Photographer and the curator of a growing and popular collection of links to blog posts and web pages about the Fuji X series of cameras. Based on my interaction with him, he seems to me a soft-spoken, humble gentleman that is not going to be changed by his popularity. If you read his answers, I am sure you will agree with me.
F Stop Lounge: Tell us a bit about you and your photography.
Thomas Menk: I am an entrepreneur with different sectors of activity and companies. Photography was and is my passion since more than 20 years. Through various exhibitions in galleries and in my own gallery my photography work became a lucrative sideline in recent years, so now I need a new hobby :) My focus is in landscape and travel photography. However, I also love street photography – but without people ;-) As a landscape and nature photographer, I think that people even disturb the peace and harmony of the composition. Nevertheless, I find it very nice to find places in towns without people and hold them. Sometimes quite a challenge. Photography is a nice balance to my other activities and I love the luxury of not having to earn my living with this…….
Read more on: www.fstoplounge.com
This was my third trip to Iceland. My intent was to take some pics, reflect, and submit to some geographic OCD. My first trip to Iceland included eight glorious days driving the Ring Road. Three years later I returned with my family so they could experience this beautiful country and landscape. They got to experience a lot of the south coast along with the usual Geysir > Gullfoss > Þingvellir circuit. New to me on this family trip was a visit to the Snæfellsnes. So on my map of Iceland I had completed the big circle and several peninsulas, but there was one major region left unseen: The Westfjords. And it bothered me that to have a whole region unexplored. I flew from Boston arriving midnight at Keflavik, walked over to the Airport Hotel and grabbed a room for the night. After a good night's sleep and an Icelandic breakfast of breads, meats, cheeses, muesli and yogurt, I walked back to the airport to and picked up my rental car. My destination was Ísafjörður, far to the north…….
Westfjords Day 1: Keflavik to Ísafjörður
Westfjords Day 2: Ísafjörður and Villages
Wesfjords Day 3: Ísafjörður to Látrabjarg
Source: photo.stjeanm.com
A recent phone call from a client for a rush photoshoot led to a great opportunity to use the lighting skills I learned many years ago at the BBC. All I knew was we had the Bristol Museum available for 2 hours and we needed a couple of wow shots for an event campaign. I suggested a few models and together with designer Molly Mishy May, we worked out the plan. Vicki was to do Victoria's hair at my studio ahead of the shoot to save time on set and while I rigged lights she was to work with Donatella. It was a great plan and it worked perfectly. You have to start with the end in mind. As soon as I was on set with my clients I established the fact they wanted one shot with portrait orientation for a poster and leaflet campaign with space at the top and on the left for text and one landscape orientated shot for body copy. Both shots needed to show the museum as a classic building suitable to hold functions. The models were to be in dramatic poses as if playing roles in a performance rather than just looking pretty……….
Source: www.prophotonut.com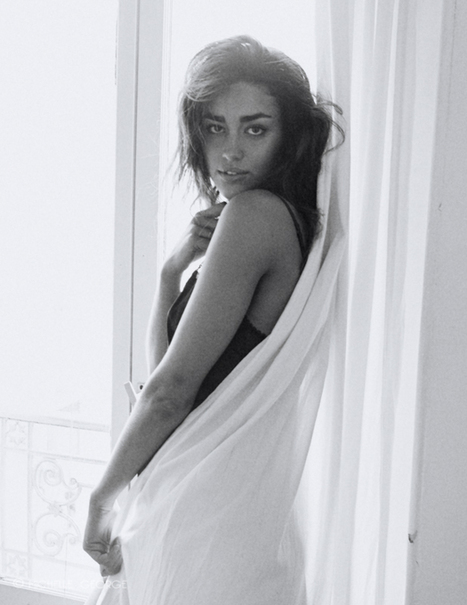 I've just got back from vacation trip to Paris, this time it was for pleasure, not work…though after seeing Peter Lindberg's current exhibition at the Gagosian gallery I felt an overwhelming need to take some pictures. So I contacted my friend and model Gina Woitke who happens to live in Paris with a view to combining street photography and portraiture. All I had on this trip was my Fuji X e1 with its 18-55 mm kit lens so we decided to keep it very raw. Stripped back, no make up, no styling and no retouching. All Post production is done in Adobe Lightroom with a view to give it a filmic look……..
Source: michellegeorgephotography.com
Aufgenommen wurden alle Fotos mit einer Fuji X-T1.Dazu das XC 50-230, XC 18-55, XF 10-24, XF 35 und XF 60.Einige sind JPEG aus der Kamera, einige sind in Lightroom aus RAW's entwickelt.Für mich das ideale System…fotografieren macht wieder Spaß! Wir erreichen unseren Anschlussflug und landen in Evenes dann doch noch pünktlich genug um den Leihwagen knapp vor Geschäftsschluss in Empfang nehmen zu dürfen.Der Weg nach Stamsund ist allerdings nicht – wie von Google berechnet – in 2 Stunden geschafft.3,5 Stunden werden es und wir erreichen unsere Unterkunft um 23:30 – es ist taghell ….
Source: mschaa.exposure.co
Ok, the tittle says it all and the city is still Dublin. When I go for a photo walk I normally use my little X100s, that's is the camera I always have with me. Although it took a little while to get use to it, I was always a 50mm guy, rather than 35mm, but now I love to shoot streets with both focal lengths. What about the 56mm f1.2 lens that I acquired last summer. Well so far I used it for weddings, portraits and product shots, but not during my photo walks. And I love this lens, it's fast, super sharp, still small and doesn't weight a ton. It's probably not people's first choice for street photography, on Fuji's APS-C sensor it translates into 85mm, but needles to say I really enjoyed using it on the streets. The last couple of occasions I headed into the city I limited myself to the Fuji X-T1 with the aforementioned lens attached to it and here are some of the results from this experiment, they are also part of my Streets of Dublin collection. Enjoy. …..
Source: www.gaborimages.com
I am no expert in the politics or issues of my country. Nor am I a pure street photographer. But I do like to tell stories of my country's people and the city I live in with my images. Now, in my city Johannesburg – Jozi or Joburg as locals call it – we have areas where you would avoid going alone, especially with a camera. But there is a number of good things happing all over the city, thanks to some very cool and interesting projects. I took a few other photographers for a little walk in one of these areas, called the Maboneng Precinct. It is safe, has a good vibe and is a great place for food and social……..
Source: www.neillsoden.co.za