Fashion Photography
For some time I'm in possession of a Fuji X-Pro1 camera, a very nice retro look (mirrorless) camera with excellent specifications.
It's not a DSLR, does have the ability to exchange lenses and is less intimidating as for example the Canon 5D MK III. Fujifilm has developed a new sensor for the X series, and these sensors are all real winners. This week I have the Fuji X-Pro1 subjected to a test in the studio to see how the camera behaves there. I must say I am very impressed with both the camera and the quality of the lenses. below are the results of a very nice photo shoot with model Marell Niekolaas
See more pictures on www.fotobouma.nl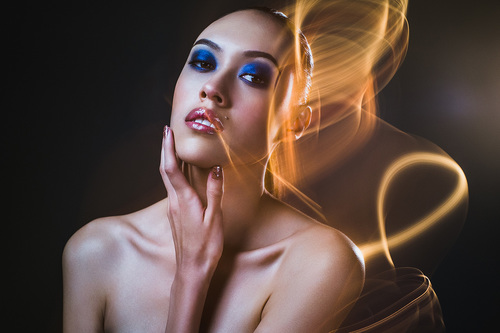 When I bought the Fuji X-Pro1 back in February (2013) I never had any intentions of using it for anything other than a compact walk around camera to be used when I was out with my family, but the question of whether or not I thought it could be used as a working professionals camera was coming at me repeatedly from other photographers, so I decided to give it a test run. Now, there are those of you who are coming here that are more interested in the photos than my thoughts on the X-Pro1, so I'll start off showing those and move onto my thoughts after. All of these images were shot using the Fuji XF 35mm f/1.4 lens, which is a 50mm equivalent when mounted on the X-Pro1. I used mixed lighting sources (flash mixed with constant light) with long exposures (around 2 seconds) to achieve the motion effects. Hair & Makeup by the incredibly talented Mallory McGowan…….
See more great studio pictures on nathanelson.com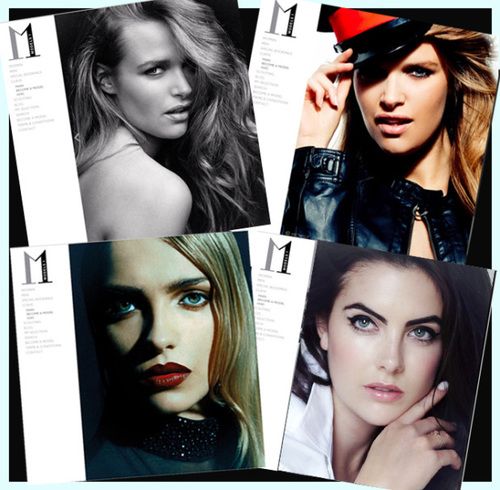 Recently the Fuji X pro 1 and I have been working with the fantastic girls at Models 1 curve .  As the fuller figure becomes increasingly more popular in the fashion industry with Vogue and Elle frequently using curvier models on their covers, Debenhams finally introducing plus size mannequins and H & M launching their summer plus size campaign it's no wonder these girls are so popular. It's only a matter of time before they are  each gracing the billboard of  some major campaign…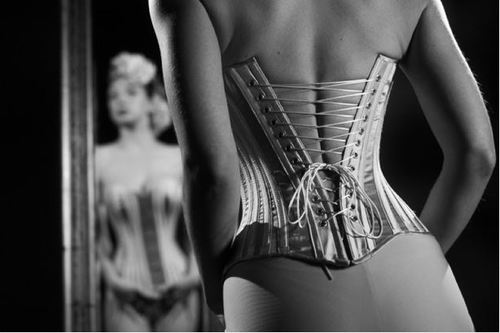 …. when I'm working with the Fujifilm X lenses wide open I use manual focus with the one touch focus lock. I adjust the position of the focus zone using the switches on the back of the camera. I use this system because the lenses are flat field design. That is, the edges of the frame focus at a further distance than the centre of the frame for any given lens focus position making the focus reframe method far less accurate. The great news is, that unlike a dSLR, the peripheral focus zones on the Fuji X cameras are very sensitive and completely useable. One problem though is I have yet to find a way of setting the focus area of the X-E2 to a smaller size. It remains a big rectangle. If you know how I can set a smaller focus zone when I'm using MF mode please leave me a comment. I have no problem with the X-Pro1 so I somehow think that this must be a system bug that will be corrected with a firmware upgrade soon. Fujifilm are very good at providing firmware upgrades on a regular basis……
See more pictures on www.prophotonut.com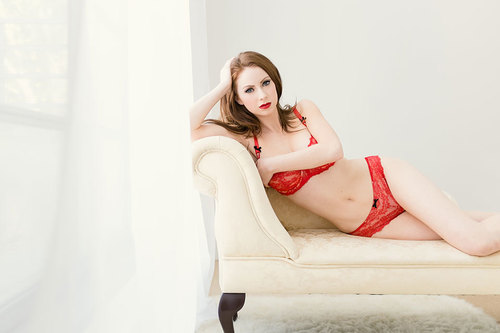 Is the Fuji x100s really a compact camera? You may know already that I have personally fallen in love with the new Fuji X series. The X-Pro1 had become my main body, replacing the Canon 5D Mk II. I said "had become", because the there is a new kid on the block who totally stole my heart. The Fuji x100s arrived on the scene thanks to a kind loan from Fuji and made its big brother look chunky, big and slow. Everything I had to get used to with the X-Pro1 have been fixed or improved in the Fuji x100s.
The question is: would I use the Fuji x100s professionally for our Boudoir Photography?

Fuji x100s: kudos to Fuji
The Fuji x100s is a beautiful camera. What do I think the "s" at the end of its name stand for? "Steroids"? "Super"? "Simply brilliant"? All of those. This camera is the natural extension of my hands and eyes. The Fuji x100s is a tiny camera, unobtrusive yet powerful. Do you remember the "pain points" I underlined while reviewing the X-Pro1? Fuji worked hard on those. The Fuji x100s is free from them. The focus speed is truly impressive. It still struggle under certain circumstances, as while backlighting your subject, but it is from another planet in comparison with the previous one. The other point I noticed that was solved is the lag between the pressing of the buttons. This little camera is quick, and when you press the button, it clicks. Would I use the Fuji x100s professionally for our Boudoir Photography? I am already doing it! ….
See more pictures on fabyandcarlo.com
Here is a gallery of pictures taken by Damien Lovegrove with the fabulous Fujifilm XF 60mm f/2.4 macro prime lens. All the pictures were shot on the Fujifilm X-Pro1 camera……
See more pictures on www.lovegrovephotography.com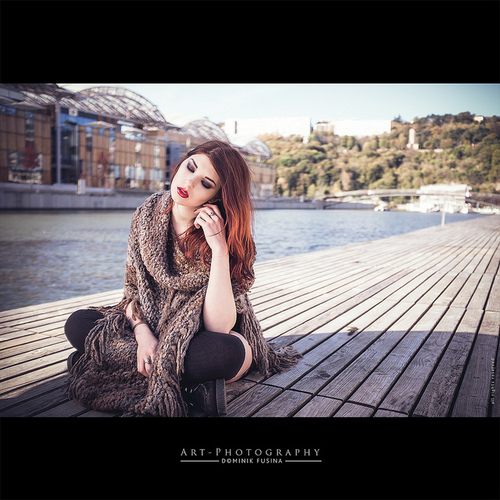 J'aime relever les défis, aussi bien techniques que créatifs. Mercredi dernier, j'ai décidé de réaliser un shooting mode en délaissant de nouveau mon NIKON D3s au détriment de deux petits boitiers, mais pas n'importe lesquels : mon FUJI x-PRO1 et mon x100s. Voici le résultat de cette séance. La FUJI attitude :) Pour celles et ceux qui me suivent sur ma page Fan Facebook (je vous invite d'ailleurs à vous y abonner ! Dediou !), vous vous rappelez probablement d'une séance pin-up réalisée avec Ariana il y a plusieurs mois. J'avais décidé, contre toute attente, de laisser de côté le lourd matos pro pour n'utiliser que le FUJI x100s durant ce shooting Studio. Le résultat avait dépassé de loin mes espérances. Même si j'étais confiant, on a tout de même quelques appréhensions à délaisser du matériel et des habitudes de travail éprouvés pour se risquer dans de nouvelles expérimentations. Peur d'un résultat moyen, de décevoir, de constater a postériori que la qualité n'était pas là et qu'on a gâché toute une magnifique séance. Mais comme certains le savent probablement, je suis un peu fou……
See on photo.fusina.net
…. However when Scot originally turned up he had quiet a bit of facial hair and said he needed to shave but we then decided to keep the facial hair for a few shots to get some edgier portraits with more of a  mean and moody feel too them , less clean cut….  I achieved this  using the FUJINON LENS XF60mmF2.4 R on the Fuji X pro 1 with my  ETC Source Four Junior and various gobo's as the light source…….
This is the last post from my recent trip to Asia. I managed to squeeze in a short 1:1 training session with one of my delegates before I headed off to the airport to fly back home. Here are a few of the gems we shot at a city centre park on the site of an old fort Soon I will be able to work this fabulous camera with just fast primes. The imminent 23mm lens is one I've been waiting for since day 1 and the 56mm f/1.2 due out in February will be immense.
Model: Gabrielle at Basic models Singapore
Make up and styling: Gabrielle
Camera: Fujifilm X-Pro1, 35mm f/1.4 prime lens and 18-55mm & 55-200mm zoom lenses
See on www.prophotonut.com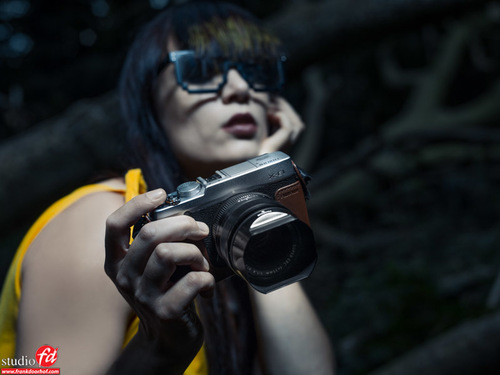 Shooting models during workshops is fun of course, but most of the times in normal work you will be asked to shoot not only the model but also "something else" this can vary from the clothing, hats to …. well actually anything. It's no secret I love vintage cameras and I like the look of the FujiFilm X-E1 so I thought it would be fun to create a series with this camera as the main focus of attention. As mentioned many times on the blog I always believe in giving my clients a lot of different looks to choose from so also in this case we shot with natural light and several different strobe setups. I hope you like the outcome…..
See more pictures on www.frankdoorhof.com