Fashion Photography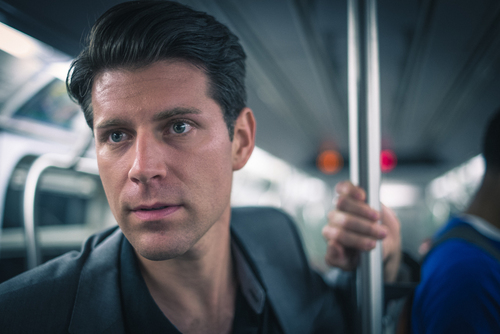 Often times in the summer I find myself needing a recharge creatively. It's hot outside, business is usually slower, and a cold beverage by the pool seems to be the only thing on my mind. So I have to look for a way to shake things up. This year, I decided to spend a week in one of my favorite places with two very good friends. So I jumped on a plane and headed for the Big Apple. A week immersed in the energy that is New York was going to be just what the doctor ordered. Now if you know me at all, you know that I cannot travel without finding a way to include photography on the trip. I had some ideas of what I wanted to shoot this time so I called New York actor Craig Maravich. I had the pleasure of working with Craig a few months ago on the promotional photography for The Arkansas Repertory Theater's production of Arthur Miller's "Death of a Salesman." Thankfully, Craig was just as excited about working with me again as I was with him. So we set it up. After a few days with my friends, wandering the city with nothing but a Fujifilm X-Pro 1 in my hands, I was becoming very inspired about what I wanted to do with Craig's shoot. I really wanted to showcase his unique ability to create characters on the spot, but to do so while capturing him in his city. I was hoping that using the X-Pro 1 would allow me the freedom to do this without causing the normal ruckus that comes with showing up in public spaces with a large DSLR (a Nikon D800 in my case).  Thursday came and I met Craig at my friend and mentor Peter Hurley's studio in Chelsea. The only wardrobe instructions I had given Craig were to show up with a few changes that would represent how he would spend a day in the city. He arrived dressed very casually cool, a look that I liked. We began with some warmup shooting using with the X-Pro 1 and some nice window light.  After a few moments I asked to see what other wardrobe choices Craig had brought. It was then that he revealed a custom made Hugo Boss suit. Instant inspiration…..
See on johndavidpittman.com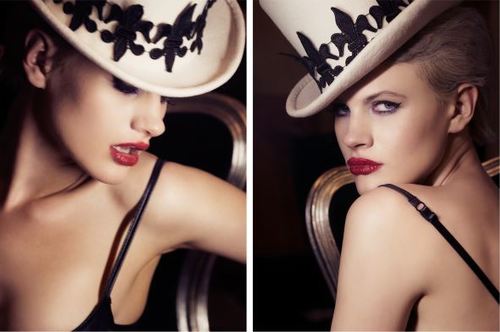 Most people who know me will know how much affinity I have for Fuji Film. Before I loved the X-Pro, I applauded the D800, was inseparable from the Nikon D3x, and was charmed with the Pentax 645. Previous camera champions were the 5D mark 2 or maybe the D700. I love and still use my Nikon D90. (Not so much these day though I have to admit) It is quite apparent that I might be a total geek when it comes to cameras. Not quite the pixel peeping type of geek that goes on forums to debate the sharpness of sensor V's sensor though, for me it is something a little different that makes a camera …. good….   It is not the colour rendition, it is not how fast it auto focuses, or how high the ISO goes. In-fact, I more than likely could not tell you what the mega-pixel count of the X-pro is off the top of my head. It is just not a statistic that is important to me. I could however explain how the sensor of the X-pro is different to a Bayer Sensor, or how that differs over a Foveon Sigma Sensor. I could wax lyrical on why I still love CCD sensors like the one found in the Pentax 645. But to be honest, this is all not related to why I like a camera or not. I could not tell you the frame rate of all of the cameras I have mentioned and I could not tell you which is 'best'. I could not tell you the file sizes or recite the detail spec of the camera like a Star Trek geek could give you chapter and verse of each episode. My love stems from how the camera feels, how it balances, how it empowers me, how it challenges me and ultimately how it helps me do what I want to do. I want a camera that does just what I want and nothing more. I don't NEED Art Filters, or auto-face detection, anti-blink, perfect shot tech messing about with MY photograph. If I was to make a camera I would not even have the option to shoot to JPEG… It would be DNG and that would be the end of that. I would have 3 dials. Shutter Speed, Aperture, ISO and a slot for a battery and a shutter button. What more do you really need ?? Everything else it to make you feel better and something to play with while your not concentrating on your photograph. Before people comment, I have a clear idea that this would not suit everyone. I hear that Nikon are making a system of finger print recognition for the cameras? And no doubt people will find a marketing reason to say why they applaud it. Not for me though….
See on www.davepiper.org.uk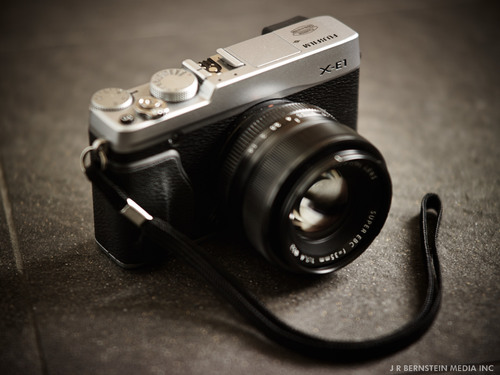 If you have read my Fujifilm X-Pro1 review (which, by now, you should have), you'll know that I was very impressed. So going into this review, and knowing what I knew of the camera, I was somewhat sceptical of the X-E1 living up to my demands. (SPOILER ALERT!) Sadly, I have to confess that my fears were not completely unfounded. In short, the X-E1 is not the camera for me. I'd rather just pony-up the extra $400 to get the X-Pro1. To me, the X-E1 is missing of bit of the magic that the X-Pro1 has. While a little quirky, the X-Pro1 is a splendid camera to use.  The saving-grace of the X-Pro1 is its brilliant hybrid viewfinder. It makes every other minor quibble…well, minor.  But, without the hybrid viewfinder, I found the overall experience of the X-E1 less to my liking……
Conclusion
While I might not love the X-E1 like I do the X-Pro1, it's hard not to at least like it. After all, it performs like a champ, uses the same great range of Fujinon XF lenses as the X-Pro1, is small and light-weight, and looks like a million bucks! For some people, I think the X-E1 is probably the perfect compromise  It has most of the same professional features as the X-Pro1, but is a smaller, lighter, more consumer-friendly package, and would certainly be a welcome gift by any photo enthusiast…..

See more pictures on www.jrbernstein.com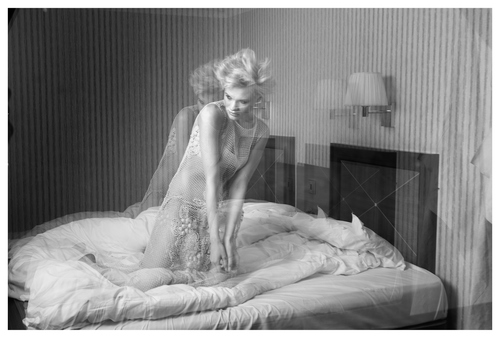 A little blog about shooting Mixed light set ups with the Fuji X-Pro
It seems to be that most people first looked at the Fuji X -Series cameras as street style cameras or reportage cameras.  At least this might of been how they were first marketed.  It was quickly very evident that the camera system was more than capable for much more. A fashion photographers dream is a quick, simple, stripped down camera that packs a punch. Super sharp and super punchy. Shooting natural light is a lot of fun with these cameras as it does let you travel with smaller kit bags and encourages freedom and movement. Being able to use the "photographers eye" to work with natural light can be super rewarding.
For my work, I love to create a mix of the two. As much as I love the lighting styles of people like Joey L and Damien Lovegrove. I am trying to work out what my lighting style still is. Maybe one day I might work it out !! The Fuji works great in the studio, on location and a mix of the two. Which is what I like to to..   Using speed lights, mixing them with naturally created light and additive lighting styles is just so much fun. Playing about with light can be very rewarding. When syncing the X-Pro, you have a number of options. It is great having the back up Sync port for a cable, but I use the Pocketwizard triggers. I do find that keeping the shutter around 1/60th of a second works well compared to the 1/125th that most people would be used to with a DSLR. Also.. when in the studio or using strobe lighting, I tend to go for the 18-55 zoom lens for some reason over the faster primes. I think this is the idea that if I don't need a fast lens  I might as well have the OS lens or the chance to zoom. It would be nice to have the X-Pro shoot using some kind of tethering to Lightroom or Capture one though, maybe some day !! The other thing that would be nice, which I am sure they will change for the next iteration of the X-Pro is to have the screen show the exposure rather than balance the LCD and only leave you to gauge exposure using the +/- meter. Trying to balance out all your tones can be hard, and shooting with colour filter or grad filters is not much fun either. Maybe also a dedicated X- Sync mode would be nice.. Kinda something like Pentax have. I am a big fan of the Pentax shooting modes…..
See more pictures on www.davepiper.org.uk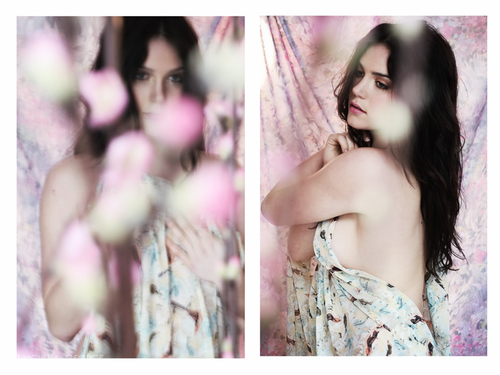 I've been planning to do a spring themed editorial shoot with Ali Tate at Milk Management for a while now, but due to London's current awful weather conditions we have been holding off a little; however last weekend we decided to take a leap of faith and head down to Columbia Road Flower Market  with the Fuji X pro 1 in hand…it took all of 15 mintes to discover that it was just way to cold to either conceive of an on location shoot and get a spring like feel. So using our noodle we decided to purchase a few flowers from the market and head back to the studio…Despite the cold it was still light so I managed to get all the shots using purely natural light from my patio doors with the Fujinon XF 35mm lens open wide at F1.4. See the results below…..
The small island of Fuerteventura is just off the coast of Africa and while it was snowing in the UK we basked in 26º sunshine. This is just the second time I've shot with Carla so I arranged a recce and a practice shoot the day before the workshop. I had done a provisional recce of the island and a shoot with my mate and fellow tutor Martin Hill at the same time in 2012. So we knew it was going to be amazing. This recce with Carla was just to refresh my memory and check that everything was still okay. Together we mapped out our shoot locations, decided on the styling for each zone and planned the lighting set ups…..
See on www.prophotonut.com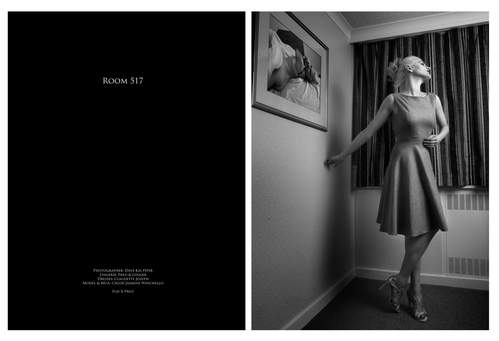 Late Night shoot with the effortlessly stunning Chloe-Jasmine Whichello featuring Lingerie from Fred & Ginger, Dresses are by the lovely Claudette Joseph.
As this was a very unplanned shoot, in fact  zero planning whatsoever,  Chloe-Jasmine found ourselves shooting one evening as I still had the Lingerie with me from a shoot the day before. The Fuji X-Pro always is with me and it was lucky that I also had my Nano Lighting with me also. Totally loved how well it all came out in the end!
We thought we would try something a little 'Newton' ish…
See more pictures on www.davepiper.org.uk
I didn't have a videographer for today's shoot but I captured some clips during the shoot and shot a little intro, just to show you my set up for the shoot. Hope you enjoy !

See on www.youtube.com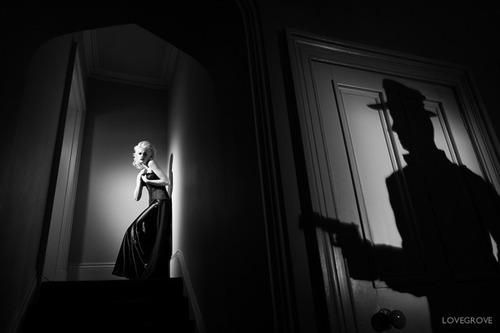 The pictures in this post were shot on my recent 'Film Noir' workshop in Northampton. I've been researching the genre for some 4 months and I was generally unimpressed by the lack of great reference images on Google. It was upon this discovery that I knew I was onto something. The Wikipedia entry for Film noir is "…a cinematic term used primarily to describe stylish Hollywood crime dramas, particularly those that emphasise cynical attitudes and sexual motivations." Hollywood's classical Film Noir period is generally regarded as extending from the early 1940s to the late 1950s however it often depicted scenes from just after the great depression of 1929 – 1933. I've been shooting with a classic Hollywood style since I completed my lighting director training at the BBC way back in 1992. But is has only been since 2008 that I've integrated this style of photography into my lighting and portraiture workshops. The vintage style has been the trigger for this resurgence of interest. I'm not a fan of vintage with Instagram looks or altered colours, however I do predict that pure monochrome Hollywood style portraits like those crafted by Studio Harcourt in Paris will be a future product genre to line the pockets of professional studio based photographers. I'm often asked what makes a portrait 'Hollywood' in style? My answer is the light sources and lighting in general. Vintage Hollywood also needs appropriate hair, make up and fashion styling to complete the look. There is a new genre opportunity that takes classic Hollywood lighting and fuses it with modern fashion styles like the exciting emerging SteamPunk movement. What makes this Hollywood lighting special is the use of traditional spotlights with fresnel lenses and barn doors. These luminaries produce crisp hard light that is controllable using a flood/ spot system and by shaping of the barn doors. That sums up pretty much everything you can't do with studio flash without expensive fresnel adaptors.
The great news with fresnel lensed lighting is it has come of age and is now more convenient and better value than ever before. Arri, 150, 300 and 650 fresnel spotlights cost less than Nikon or Canon Speedlights and even the powerful daylight balanced units from Lupolux are a comparable price, pound for Lumen. The Lupolux spotlights use HMI or LED sources, are cool running, can work off batteries or inverters and produce enough light to use sensible shutter speeds for hand held shooting. This innovation is exciting for stills photographers because we can tap into the kind of lighting that was the reserve of film crews with mega budgets. The numbers in the Lupolux range of lights refer to their equivalent power when compared to tungsten spotlights. All the Lupolux units emit a cool pure daylight balanced light of between 5200k and 5600k depending upon the light. The Lowel and the Arris are warm tungsten balanced lights of 2950k and 3100k respectively and are used primarily after dark when tungsten room lighting becomes the principal light source of the set.

Shoot essentials
Model/ actress: Chloe-Jasmine Whichello
Makeup and hair: Claudia Lucia Spoto
Styling: Chloe-Jasmine Whichello, Lisa Keating and Damien Lovegrove
Location: Pipwell Hall, Northamptonshire
Camera kit: Fujifilm X-Pro1 with 18-55mm OIS f/2.8-4 zoom and 35mm f/1.4 lenses.
Filters: Tiffen Black Pro Mist ¼ on all pictures.
Lights: Arri 150 and Arri 300 junior spotlights. A Lowel iD battery light with lithium power supply. Lupolux DayLED 650 and 1000 spotlights. Lupolux HMI 800 and 1200 Spotlights. …..
See more pictures on www.prophotonut.com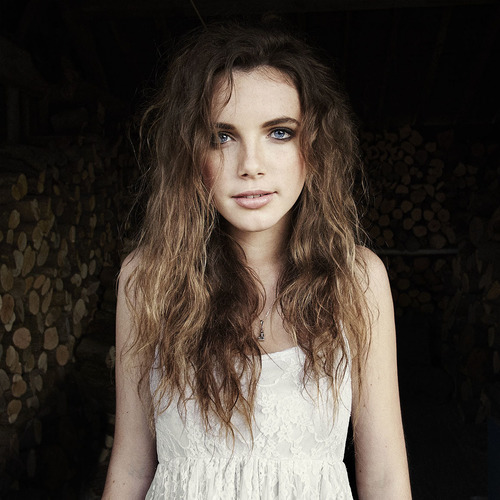 Yesterday I was up before the sun to shoot a music video for a young folk singer/songwriter 'Issy Ferris'. I serendipitously heard her song 'My Treasure' on youtube and knew instantly I HAD to make a music video for it. A lot of emails and production later I found myself on-set at dawn in the beautiful Warwickshire countryside ready to film and photograph this young rising star. I kept the Fuji X-Pro1 in my pocket throughout the day and recorded what was happening on my set! I hope you like the photos as much as I enjoyed the experience. Now this image has impressed me, not only because Issy is stunning and the light is beautiful but because the file is seriously impressive. This single picture has given me massive confidence in the Fuji X-Pro1. The file is of high enough quality to deliver to a client, with a size of 47.5mb processed with Capture One, its not the biggest but for a small camera it certainly is good. The sharpness in the eyes is great, recently I have been struggling with focus roaming the streets, but here with ample daylight and a bit of time its lovely and sharp and didn't struggle to find focus. I chose not to use the Fuji for the press shots on this shoot but now I know I could with confidence should I need to. If I was doing a head shot session or some portraits the X-Pro1 would be the perfect kit, light, portable and very capable as long as you are able!! This backstage portrait was shot with a 18mm lens, I adjusted the perspective slightly in Photoshop to combat the wide angle. I can't wait to shoot some portraits with the 35mm Fujinon lens, it's on the shopping list! Would I swap my Canon Kit for the X-Pro1 kit?? NO….  I find the X-Pro1 to be the perfect camera to have in your kit as a backup/2nd/3rd/4th? camera or for situations you need subtlety.  There are definitely situations where the X-Pro1 is an advantage. I will be shooting my sister's wedding in 2 weeks solely on the Fuji so keep an eye out for that post, I believe in that situation it will be the perfect camera for me to capture some magic moments. Now lets have a look at my behind the scenes images. I must comment on how professional Issy was for a 16 year old. Even running through mud barefoot on a freezing February day! ……
See more pictures on roughly365.wordpress.com