Sample Images
This years house boating trip in the Shuswap presented a few surprises for us. The weather wasn't really all that great and ten minutes into our trip the motor quit on us. We had waited for our boat to get ready for a couple of hours so it was a bit disappointing to just float around out there so quickly after "setting sail". Speaking of setting sail. Well, there are or course no sails on these luxury boats. The house boat features all the amenities and comfort we have at home such as a full size kitchen with stove, fridge, dishwasher and micro wave. Stereo system, flat screen TVs, showers, BBQ and of course a hot tub on the upper deck. Who wants to suffer at sea. As a result of the broken engine the first night we had to be rescued and were pushed to shore near Sicamous. Dinner preparations started immediately. Russ cooked up a delicious salmon and the boys built us an impressive fire. David generously shared his rum and Russ and I took turns on the guitar. A fabulous evening. The guys at Twin Anchors House boats were super about the whole break down and very apologetic. They brought their top of the line replacement boat the next morning. This boat was even better and nicer than the last one and moved swiftly up the lake upon our command. We had a great day on the lake and stopped for a short hike to Margaret Falls…..
See more pictures on mfoto.ca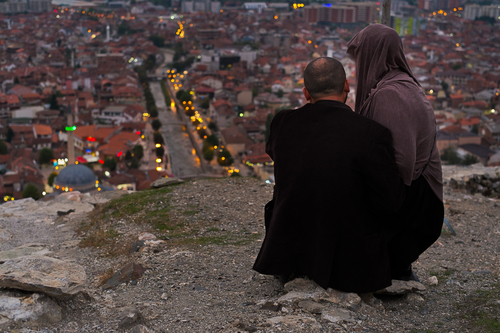 I just came back from a few days in Kosovo and Macedonia and for the first time ever I brought only my Fuji X-E1 and 35mm instead of my Canon arsenal. I was a bit frisky about it at first but it turned out to be a challenging, yet very rewarding, experience …..
Thx for sharing Francois :-)
See on www.francoismarclay.com
We recently went to Venice for a city break armed with both our Fuji X – E1 with the kit 18-55mm lens and our Canon 400D, which was firing through the barrel of a Sigma 70 – 300mm zoom.  Because the Fuji zoom lens is an above average stock lens we had most bases covered with this set up. Back home though and  we decided to give some thought to adding a lens to our kit but the question was what to go for? To help with this decision, I looked through our photos to see how we were shooting and it seems that with the Fuji X-E1 we shoot wide at 18mm, as below,  or on full zoom at 55mm as above. We rarely shot somewhere in between. At 18mm I was either shooting at around f8 to f10 doing cityscapes or I wanted the lowest aperture I could get f2.8, or I was at 55mm zooming in close to get the detail as with the carnival masks shot above. With the Canon we were picking out stuff further afield and getting the detail up close and dirty. Peanut especially enjoys the zoom work and snaffled perhaps our favourite shot of the trip, capturing the two gondoliers chatting below at 190mm. This points us to a number of possible lenses then. First, as we like 18 mm, we could go for the 18mm F2 R and enjoy the lovely possibilities offered by the even lower F2 aperture.  Looking back on our photos and seeing the proportion of our photos shot at this length makes this at first seem a great choice. The camera would be smaller still and even lighter and 70% of our photos would be covered by this lens……..
See more pictures on picturebeast.wordpress.com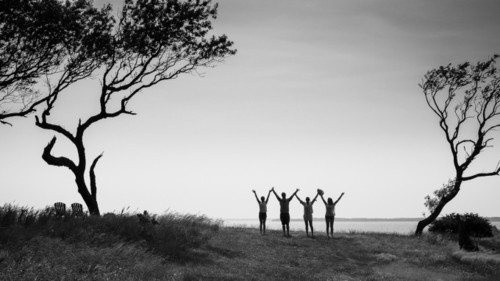 I am a Swedish photographer based in Uppsala, north of Stockholm. This summer I have been lucky enough to travel for 5 weeks to the US, France and the west coast of Sweden thanks to hospitable friends. I would like to share my pictures with you and your readers. They are all taken with the Fuji X-Pro1 and 35mm f/1.4. I recently read your thoughts on the new Fujifilm X-A1 and your take on the X-trans sensor, or the lack thereof. After shooting with the X-Pro1 for little over a year, I dare say I have some experience with the sensor. And I agree with you! In fact, I dislike the way my OOC files turn out. It is not uncommon that the pictures look kind of smeared. Especially soft objects, like leaves or skin, despite being in perfect focus. However, I have always found it to work well as a monochrome camera. I am huge B&W fan. For a long time, I did some "pixel peeping", or at least kind of; 100% zoom to check that I nailed focus etc. I'm not a rich guy, and when I put over 2'000 USD last year on the camera and lens, knowingly sacrificing AF-speed for IQ, I was kind of expecting greatness. At first, I felt a tad disappointed. Now, a year later, I have stopped the intense pixel peeping and focus on the final image…….
See more pictures on www.stevehuffphoto.com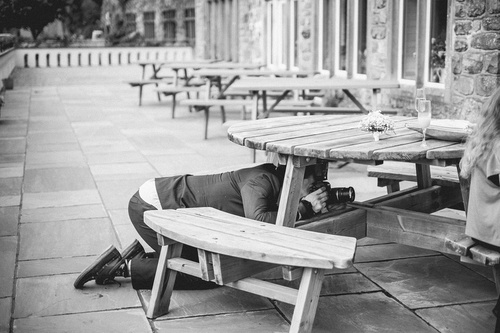 One thing I have always had the back of my mind is shooting a full wedding with an XE1 / Xpro1, fuji haven't quite got there with the lens selection for me to really try this just yet but I can see the future fast approaching [56mm!]. The other day i got the chance to take on a second shooting job at a wedding in monmouth, fuji in hand I set out for some experimentation. I've mentioned second shooting on here before, that is being the second photographer at the wedding, this has several advantages and is great for learning and pushing the bar. Being the primary photographer you have certain commitments, that is a commitment to deliver a service and product that reflects your abilities, this leaves little room for experiments as after all it's someones wedding day. I would never be so bold as to try out a new technique or piece of equipment until I was sure I had enough quality images to complete the assignment. This is where second shooting comes in, there is very little pressure and as such you can experiment and try new techniques, that if they fail or look unimpressive you haven't jeopardised someones wedding photography. I was working along side Richard Walton, a photographer that I have worked with before, as always his energy and creativity shone through which is great to see. With Rich taking the posed shots and main photographs for the day I could try out some new ideas, the main one for this wedding being shooting with the Fuji XE1 exclusively. Ever since I started using the XE1 and 35mm 1.4 lens for wedding photography I have been confident of shooting an entire wedding with it, but also dreading letting go of the reach and comfort of my DSLR thus the reason for usually using them both. But at this wedding it was fuji all the way, and I am really pleased with the results. There were times I wished for more reach, faster focus and an optical viewfinder but being limited to one focal length and travelling light allowed my creativity to come through, I have to move much closer to people to fill the frame and compensate for the slightly sluggish autofocus of the XE1……..
See more pictures on www.colinnichollsphotography.com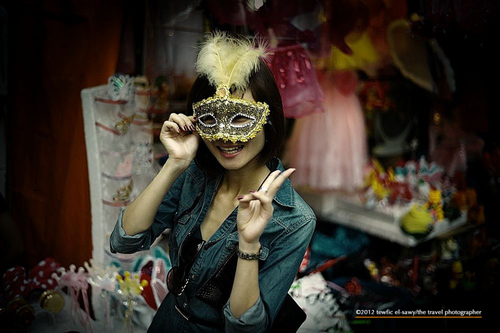 This is gallery of photographs made with a Fuji X Pro-1 and a Fujinon 18mm, and a Leica M9 with a Elmarit 28mm a few days before Hanoi's Tết Trung Thu festival (also known as the Mid-Autumn Festival). Traditionally, the festival celebrated harvest and is held on the 15th day of the eighth month in the Chinese calendar. In recent years, it's an occasion for young women (and men) to walk the streets of Hanoi's Old Quarter to show off new clothes, and to wear over-sized fake eyeglasses, and Minnie Mouse ears or antlers on their heads. The young women parading the street were very keen to be photographed, and seeing my cameras, asked to be photographed…making the 'V' sign and tilting their heads. I was told the 'V' sign denotes positivity, and is widely spread a gesture amongst the Asian youth that says "I feel happy, and life is good." …
See more pictures on thestreetleica.wordpress.com
I work in an Animation and Illustration studio in London. Our building is currently at the start of a big refurbishment project. Our company has been in the building for 17 years and this is the first time it will have been properly updated. I got into the office before anyone else this morning so wondered around with my camera and took some shots to document the changes that are starting to happen. There are all sorts of things piled up, from artist materials to old computers. Some of which to go into storage, the rest waiting to be collected and thrown out or recycled. As furniture gets dismantled and electrical wires ripped out, it all makes for some interesting photos. I hope to document the progress the building work takes….
See more pictures on samburtonphoto.com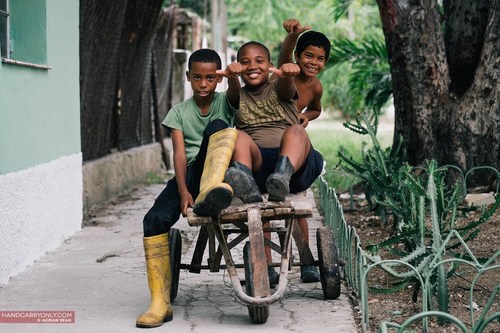 You would think that all the years of international isolation, economic sanctions and general hardship would have exacted a devastating toll on the people on the island of Cuba. That they would be angry, hostile and bitter with Americans and the outside world in general, seen as more or less responsible for making life harder than it already is, severely limited purchasing choices for everyday items and inflated prices.

You could not be further from the truth.

Cubans are an extremely hardy bunch, and a people determined to make the proverbial lemon aid from the over abundance of lemons being hurled at them. The seem to be to be determined to enjoy life, and make do with what they have. In the absence of a proliferation of mobile phones and first world gadgets, the art of conversation is still very much alive in Cuba. Everywhere you look, instead of people intently staring away at their mobile devices, as is common in so much of the rest of the world, people linger, make eye contact, and talk. A lot. Neighbours talking to neighbours, vendors talking to customers, fathers talking to sons, sons talking to uncles, brothers talking to sisters. In short, everyone was talking to everyone else, even to us. Hailing from a country where kids text each other from across the table, I cannot tell you how refreshing this is. Despite our barely functional Spanish language ability, it was still highly fulfilling being a part of so many conversations with so many Cubanos. It shed light on how they live their lives (as best as they can with limited resources), what they thought of the rest of the world (come and see beautiful Cuba!) and their vision of Cuba to come (changes, albeit poco un poco)……
See on handcarryonly.com
Johan is working in his little workshop about 35 years now. His workspace tells the story of the past. He self too is a great storyteller…..
See more pictures on www.paulremmelts.nl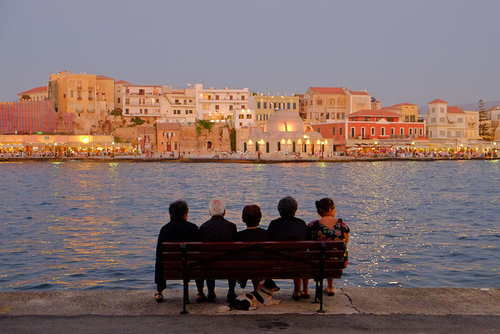 After spending a few weeks on this site reading everyone's experiences of the Fuji X series, it was enough to persuade me to go and buy a Fuji X-E1, instead of a full frame camera that I had been saving for. I've still got a lot to learn but i'm having so much fun in the process. So I thought i'd post a few of my first photos, taken whilst on holiday in Crete along with a few other local shots to try out both lenses (I was lucky enough to pick up the only 55-200mm in stock locally a couple of days before I went on holiday). I'm loving the images this camera produces, especially hand held with high ISO, and how easily the resulting jpegs can be manipulated in post production, a few examples of which can be seen amongst the images below with some 'retro' tones added. And yes, the 2nd from last image really is a high wire artist sat about 20m high (without safety nets) pouring himself a cup of tea…..
See more pictures on www.fujixseries.com