Sample Images
… why this meaningless talk about the believer, the kafir, the obedient, the sinner, the rightly guided, the misdirected, the Muslim, the pious, the infidel, the fire worshipper? All are like beads in a rosary……

Fujifilm X-Pro1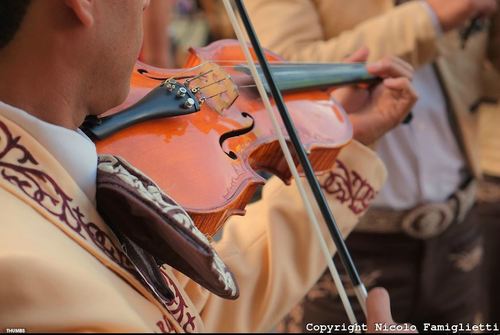 This gallery features color images of Guanajuato, Mexico. Once a small mining town known for boozed-fueled carousing, Guanajuato, Mexico gradually grew to first a villa and then an extremely wealthy city with a cathedral and some 35 churches, many of which were destroyed and never rebuilt following the devastating floods that were once an integral part of the city's history. Today, the city is the bureaucratic center of the state of Guanajuato and a tourist Mecca for visitors from near and far. Street performers, sporting elaborate theatrical make-up and costumes, some homemade and some professionally prepared, and looking to cash in on the tourist dollar, are a common sight in the city's streets. Some of those artists as well as other aspects of a city many consider to be the prettiest in Mexico are featured in this gallery. All images featured in this gallery were captured with the Fujifilm X-E1……
See on eyeniccolo.photoshelter.com
A few months back, I got to travel to one of the most culturally rich countries in the world, India. I was sent there for work, though the purpose was mainly to learn from people I work with in my current role. It was 6 full weeks of work, travel, and the worse part of it – being away from my family. Still, I relished in this rare opportunity as I knew I could go around places during the 6 weeks, get to know more about India, it's culture, it's places, and it's people. I've had a lot of interesting places I got to: Gardens, Temples, more Temples, and even more Temples, that were fascinating in so many different aspects. We got to go around Bangalore, go to Mysore, Shravanabelagola and Belur. We of course wanted to swing by Delhi and take a trip north to see the Taj Majal – but plans didn't push through. Some other time maybe. :) I brought my Fuji X-E1 along with the Fuji 35/1.4 and Zeiss 50/1.7. I could remember a few years back during my trip in Singapore, I was a DSLR user back then, and after bringing it the first day, it was just left in the hotel for the next days as my back and shoulders were already hurting. I never had this experience with the Fuji X. It's really something you can bring wherever, and you'd be able to focus on taking photos instead of thinking about where the next stop is so you can get some rest on your sore back…….
See on mikeangphoto.blogspot.de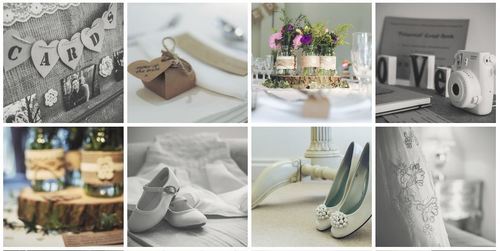 I had the pleasure of meeting Matt and Clare back in January for their engagement shoot at Centre Parcs in Thetford it was a lovely sunny day and their wedding on Thursday, at the picturesque Woodhall Manor near Ipswich was no different. The entire event was held within the grounds of the manor, from the bridal preparations to the last dance, so it was nice not to have to travel to different locations. The rooms looked stunning and the service was held in the beautiful gardens of the estate, Clare had done a fantastic job with the table decorations with a lovely little touch of a Fuji instax for people to take photos, stick them in the guest book and write a little message. Matt and his best man's speeches had everyone laughing and equally moving them. The whole day was a complete success, I had an amazing time and met some great people, so thank you Matt and Clare for asking me to be apart of your special day to capture those special moments……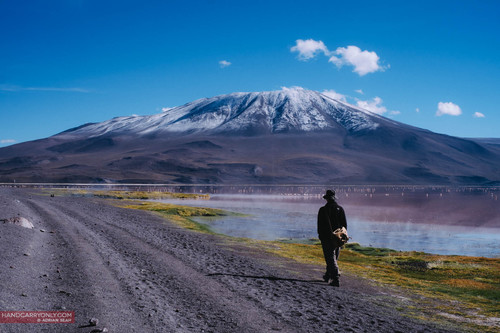 Roughly ten months ago, we embarked on this round the world journey. Backpacks stuffed, camera at the ready, and hearts full of anticipation. I had left my job to take off on this trip, this flight of fancy, travelling Africa and South America, not quite sure of what to expect but certain that the sudden plunge into uncertainty would beat the dreary routine that had been gnawing away at me for a while. I still enjoyed my job, but something was missing, creative batteries needed recharging and a two week break wasn't going to cut it this time. Something a bit more drastic was in order. Something that would jolt me out of my comfort zone, in other words, one for the bucket list. At least, we figured, it would be exciting. And exciting it was, along with awe-inspiring, eye-opening, routine-killing, perspective-changing, adrenaline-pumping, and at times, heart-breaking and tiring, but never boring. Whether it was being offloaded from a bus at midnight in a pitch black town, or being the only outsiders revelling with the locals at a South African township, or driving on a road with more potholes than tarmac, or playing dominos by the side of a road in Cuba, many adjectives could be used to describe our experience but 'boring', certainly wasn't one of them…….
See on handcarryonly.com
Je me demandais si ce Fujinon XF 56mm 1.2 parviendrait à remplacer et prendre le dessus sur le Nikkor 85mm 1.4G que j'aimais tant. La réponse est oui. Le 56mm est le parfait exemple du savoir-faire de Fujifilm en terme d'optiques. Petit, discret, relativement léger, performant et rapide. Le bokeh est magnifique même s'il reste en peu en dessous de celui du 85mm Nikkor. Un must have.


See on blog.k-pture.com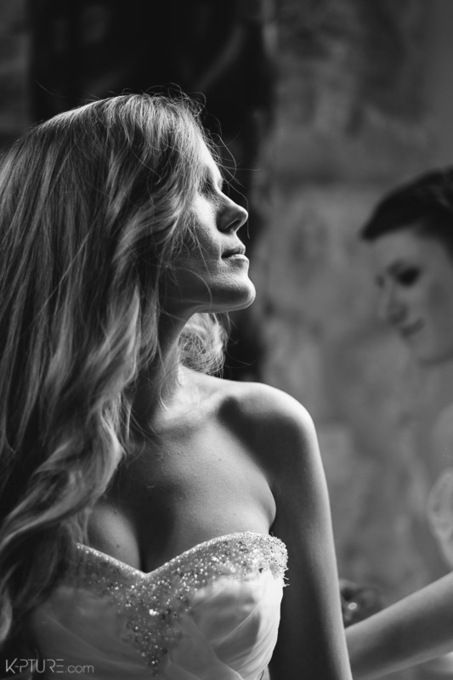 Il y a des couples avec lesquels ont sait que ça va être cool. Voici un aperçu du mariage d'Emilie & Dimitri
Lieu : Château du bois d'Arlon
Photos : K-pture
Matériel : Fuji X-T1 + 14mm 2.8 + 23mm 1.4 + 35mm 1.4 + 56mm 1.2
See on blog.k-pture.com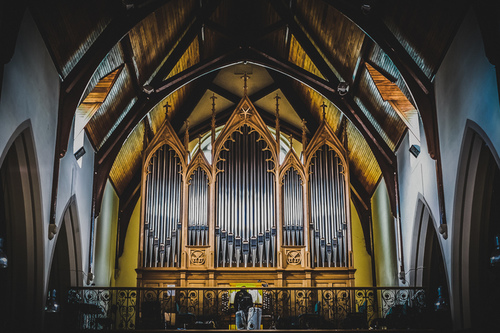 It's been a few months now since I made the choice to go full Fuji when photographing weddings, the choice was one I was thinking about ever since getting my hands on the XE1 and the 35mm lens, after having this along side a Canon 5Dii I was thinking how I would be happy doing a whole wedding using only this lens and camera. Since then I've invested in a full bag of fuji gear which I'm using at every wedding now, its light, small and gives incredible image quality, it also helps me remain inconspicuous when shooting, as I'm a documentary photographer I don't want to be waving massive lenses about attracting loads of attention…..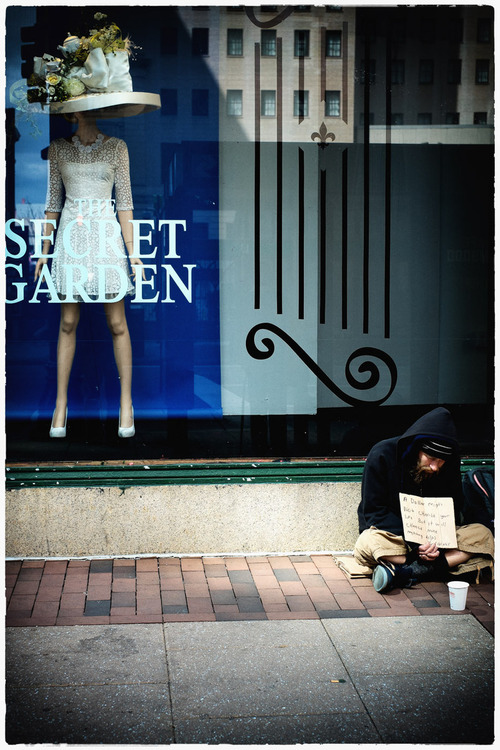 Well, at the last minute I switched bags from the TurnStyle 5 to the Retrospective 5. It just is a little easier to swap cameras from the Retrospective 5. I don't need any Enter & Exit Bag Procedure Intrusions. On the street I adjusted the dividers a little and now everything just works great. So, Andre' has the 23mm on and Garry has the 50mm on and the extra pocket holds the EF-X20 Flash & the 18mm. I'll never use all this stuff out on the street but….if I don't use both cameras, one will go and I know it. So, I need to learn again to depend on using 2 cameras. Besides, what better way to change lenses eh? It was very convenient to swap cameras when I felt like changing Field of Views. It's not hard to take, that I'll say…….
See on streetshooter.net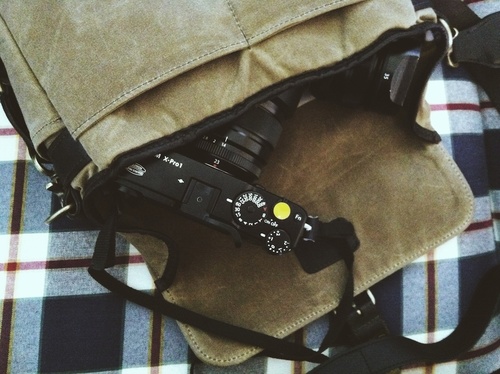 Is the Fuji X-Pro1 a camera suitable for wedding photojournalism photography?
I don't like talking about equipment. As you surely know, in good photography the camera itself has really low importance. However I would like to talk about a camera who have brought to me (again and more) the joy to take images. Put it together an excellent lens lineup and you have the Fujifilm X Series. Briefly, I found this camera to be a joy of use thanks to the light weight, the silent and smooth operation and the ability to completely make me invisible, and this is a very important aspect for wedding photojournalism. The AF operation is good enough for capturing everything happens in a wedding day, from running kids to the first dance with low light. The only disappoint is the slow buffer operation that makes this camera not so good for those photographers who like "spray and pray". This flaw was finally an advantage for me, I improved my way of shooting, letting me concentrate more to achieve the best image for that moment…..