Sample Images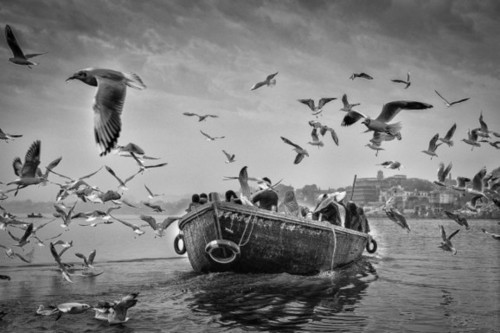 I just came back from a photo trip in Varanasi (Uttar Pradesh, India) and would like to share a few shots of this incredible city. Varanasi (or Banaras) is one of the holiest cities of the Hindu religion. It's mostly known for its Ghats on the banks of the Ganga river. Varanasi is said to be older than history, and frankly speaking it seems true. Going there is like entering another time dimension. It's the dirtiest but also the most beautiful city I've ever seen. To give you an idea of the local mood the nice guy with the skull is an Aghori Kapalik baba, a member of an Hindu sect known to eat pieces of human bodies found in the Ganga. The "fire shot" has been taken at Manikarnika, the most important "open air cremation" Ghat of India. You should however not be afraid by these disturbing aspects of the city; these traditions are part of its magic. Going there is actually quite safe, precautions should of course be taken in terms of health (drinking a glass of Ganga water might not be a good idea), but no particular violence is to be feared……

See on www.stevehuffphoto.com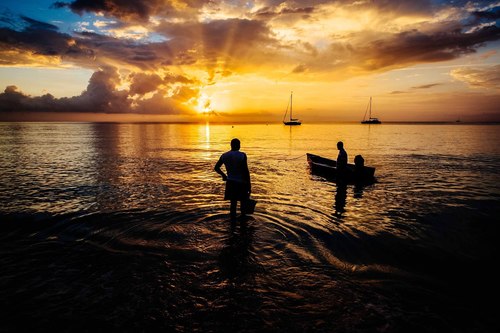 I finally made it out to Jamaica… nearly two months ago!! What can I say? There are plenty of distractions in Miami outside of work that might have played some part in delaying this post. I left on Christmas day to meet a couple friends who were flying in from Baltimore. It was my first (personal) trip to the Caribbean since I moved to Miami. As long as I'm here, I can't complain about all the tropical destinations that are less than three hours away, and I need to do a better job of taking advantage of them. I had been wanting to go to Jamaica for a long time – the beaches and Kingston. Although we were only visiting Montego Bay and Negril on this trip, I still had high expectations. One of the things I was most excited about was my next opportunity to take pictures outside of the US, even if I wasn't able to get a waterproof camera in time. I arrived about an hour before my friends. As soon as I cleared customs at Montego Bay, I went to the bar outside the airport for some Red Stripes and beef patties. I documented that whole experience via my iPhone on Instagram. I was looking forward to doing more of that, but sadly my phone did not survive much longer. It was charging while we were at the hotel getting ready to hit the beach. As we were rushing out I snatched the phone off the table, forgetting to screw in that crucial piece on my waterproof case. About an hour later, as I laid back floating on the water, I pulled the phone out to to take a picture only to notice that the case had been completely flooded with salt water. Not cool… but needless to say, I had brought my X-Pro1 along on the trip……

See on blog.karimhaddad.com
It is always difficult to find even a few moments to post photos and updates when leading a workshop. But we have made it to Pushkar and that means for the participants of the Fujifilm Rajasthan Photo Trek a day of rest. We had two quick days in Delhi exploring my favorite haunts, Nizamuddin and Chandni Chowk in Old Delhi. After that a overnight train trip to Jodhpur, the Blue City of Rajasthan. Our group is diverse in make up – some folks have hardly picked up a camera and others are seasoned photographers. But everyone seems to be hitting it off and finding their groove. I hope by tomorrow or the next day I will be able to post of our participants work, it is quite impressive. The image below shows Piet Van den Eynde leading the group in an impromptu lesson on off-camera lighting. The next image shows the result…….

See on www.thedigitaltrekker.com
I've been exploring astrophotography a bit more with the Fuji X-Pro1 and have been tremendously happy shooting the moon at least.  The next step in the evolution of astrophotography with this camera is to start shooting more deep sky objects.  This is going to require a bit more effort, some tracking tools and some software tricks to make the images that I have in mind. The trick with fainter objects that require telephoto lenses or even telescopes to see is that the earth is rotating pretty fast relative to these faint objects.  Even the moon being close in and shockingly bright (Remember that these images are f/12 aperture equivalent and 1/160 exposure at ISO 200), moves pretty rapidly through your field of view.  Here is a movie of the moon seen through the same setup as the first image.  Now if you imagine a much fainter object that requires much longer exposures (think multiple 30sec exposures equivalent to an hour of imaging time), you are going to need some way to compensate for the rotation of the earth.  More on that in a later post…..
See on prometheus.med.utah.edu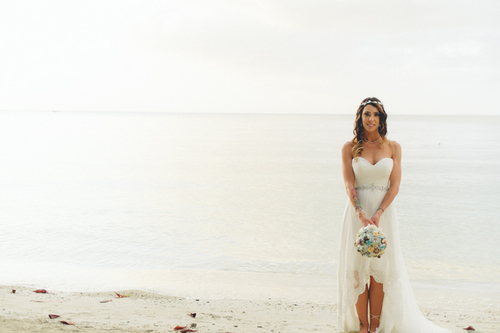 Man, I love an adventure! I have had some incredible experiences in my lifetime, and this is right up there with the best of them. Ashley & Garrett, you guys are the coolest – way beyond anything I could have imagined; still not as cool as Rachel & Jeje though. It was an honour to spend the past week in Jamaica together with you, your kids, and your family & friends – we had fun! It is going to be very difficult to express such an awesome experience and my hope is that these photographs repay your trust and faith in me. This. Is. Just. A. Preview. And YES Ash, I will be your BFF, so long as Garrett is ok with it. Boom!
See more great pictures on vopoku.com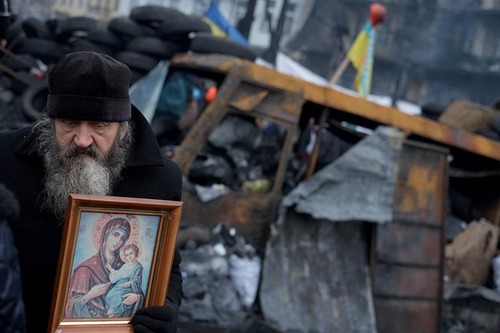 After months of fight in Majdan square, the tiredness is everywhere….
See more pictures on ericbouvet.com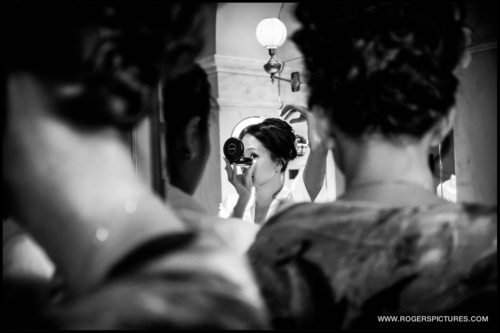 There was a good response after last weeks post giving some examples of how I've used the Fuji X100S mirrorless camera whilst photographing a wedding, so I thought I'd post a few more pictures. Again, these are mainly from the preparation and drinks reception, points in the day when I can take my time to concentrate on the composition and not worry too much about being 'reactionary'. One of the things I love about using this tiny camera is the fast f/2.0 fixed 23mm lens. Because the sensor is smaller than a traditional 35mm DSLR, the equivalent focal length is 35mm, and the images have slightly more depth of field than a f/2.0 lens would have on it's larger cousin. But for a camera this small, the shallow depth of field is still almost unique. I use that feature a lot in my compositions, framing the subject with natural elements, the depth of field drawing the viewers attention to the subject with less distraction…..
See more pictures on www.rogerspictures.com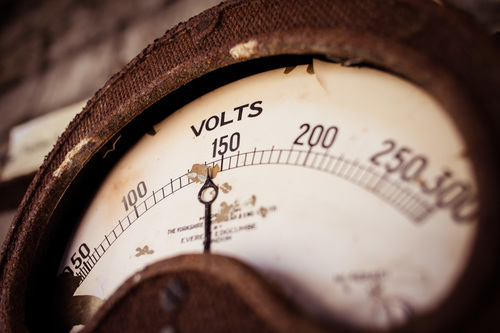 Part of Fuji's original XF lens lineup launched alongside the X-Pro 1, the 18mm pancake prime has a bit of a reputation for being the worst of the bunch. The problem is this reputation really isn't deserved. Sure it's not quite as sharp across the frame as its 35 and 60mm siblings, but it's a very different class of lens. What it offers is a really compact, wide view of the world with a bright f2 maximum aperture and crazy close focusing abilities. It can also produce some surprisingly nice bokeh. I've been shooting the 18mm f2 for several months – in fact it replaced my 18-55mm zoom as I prefer shooting primes and wanted something more compact. So far I've not been disappointed…..
See more pictures on lightpriority.net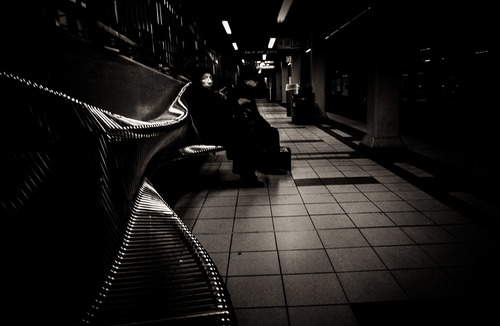 Look, we all know how good and adaptable the XP1 is. That's info known since it's birth. Fuji make an adapter for M Mount lenses that's better and smarter than anything else available. It's got good communication skills with the camera. It's not the smartest thing to have around because even if you tell it that you have a 15mm lens on, it still can't figure out what f/stop the lens is at. That's ok anyway because I always know where my exposure is set, except most times I let the camera choose ISO. The 15mm Heliar is a lens that helps define me. I used a 21mm on my Leica M's for a spell but didn't really crave it. With the XP1 there's a definite affinity that gets me going on that FOV. Sometimes I need to be set free. Well, free within the guidelines established for my work. I guess it's called pushing the envelope. Yeah, yeah, that's what I'm doing…pushing the envelope. Funny thing is, that when I use the 15mm, (22.5mm FOV)….I feel perfectly natural in that space. See, it's about space and how you deal with the boundaries  that the lens imposes on your frame……
See more pictures on streetshooter.net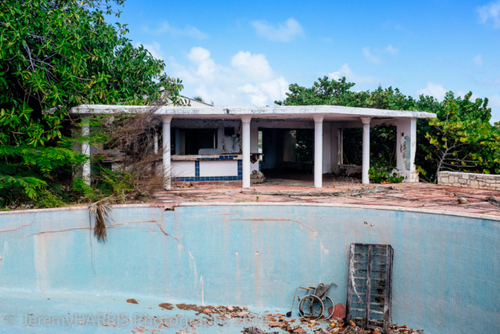 Recently went to Antigua on assignment to shoot the Talisker Whiskey Atlantic Challenge (more on that in another post).  I stayed on the island an extra 5 days to explore, photograph, and relax. Needless to say, it was amazing.  All images created with Fujifilm x100s and X-Pro1……
See more pictures on jeremyharrisphotography.wordpress.com