Sample Images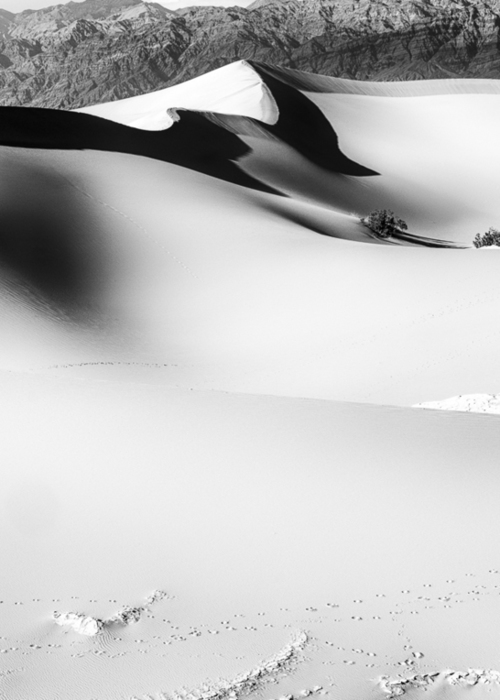 Vor gut zwei Wochen habe ich mich von meinem geliebtem Voigtländer Nokton 50mm f1.5 getrennt und mir anstatt das viel gelobte Fujinon xf 56mm f1.2 gekauft. Die in etwa eine halbe Blende mehr ist natürlich schön, tatsächlich war dies aber nicht der Hauptgrund, weshalb ich wechselte. Ich bin nicht so der Offenblende-Fanatiker. Klar benutze ich gerne große Blendenöffnungen, auch als gestalterisches Mittel, jedoch habe ich meist die Erfahrung gemacht, dass mir die Bildergebnisse bei den Objektiven, die ich so in meiner Laufbahn hatte, bei offener Blende selten zusagten. Ich blende oft ein bis zwei ganze Blendenstufen ab, sodass ich sehr oft bei Blende 2.8 lande. Letztlich war es vor allem der fehlende Autofokus des Voigtländer Objektivs, welcher mich zum Fujinon greifen ließ. Das manuelle Fokussieren macht mir schon viel Spass, aber es gab doch immer wieder mal Momente, wo ich den Autofokus eben doch vermisst hatte. Bis zum Erscheinen des Fujinon 56mm gab es auch keine Autofokusalternativen für ein schönes Portraitglas. Kurz vor meinem Death Valley Trip kam dann das Objektiv bei mir an. Ich hatte gute zwei Wochen Zeit dieses Objektiv in all den Bereichen zu testen, die mich persönlich interessieren (Außer für Street, aber da mag ich so lange Brennweiten eh nicht!). Von Portrait über Landschaft bis hin zu Architektur habe ich es benutzt……..
See on www.qimago.de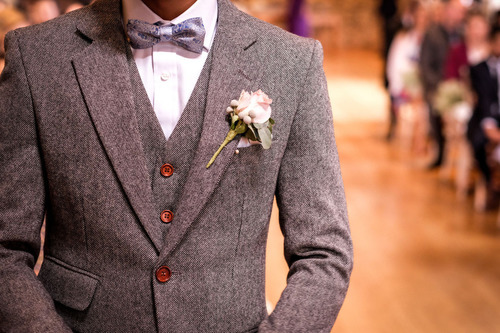 Following my earlier blog article, here's a more in-depth post with my thoughts on the new Fujifilm X-T1 after several weeks of use. All the wedding photography in this post has been made using the Fuji X-T1 and 56mm 1.2 R Fujinon lens, producing JPEGs then processed in Lightroom.  I'd like to make it very clear that I have absolutely no interest in talking about every little technical aspect of this camera because let's be honest, there are a plethora of those online already – they're also pretty dull! I'm afraid I won't be talking about how many frames per second of continuous shooting you could achieve or the finest details about it's much mentioned viewfinder (suffice to say it is very nice). What I will discuss amongst other things however is the Fuji's ability to perform in real-life situations and whether it can actually be a main camera in a professional wedding photographer's kit bag, possibly replacing a high-end digital SLR. That's certainly the main question on my mind and I'm positive I'm not the only one thinking this…….
See on www.allisterfreeman.co.uk
Another trip, another opportunity. Rumour had it that the backstreets of China are not safe, and when I questioned why and what made them so, I received no real answer, just hearsay. So I figured with nothing to lose, expect for maybe a camera and lens, I had the perfect adventure planned. You may remember the last trip I took to Asia's streets, where the resulting images were far too reserved and not true to my intimate style. So amped up on oolong tea, and camera in hand, I was ready to step into the ring for round two. It can be tricky communicating why you want to make a strangers street portrait, even when you speak the language, but when all you have is an award winning smile and sign language there are many shots which unfortunately will slip away. Although on the street I was warmly welcomed by those wanting to practice their English, as soon as the camera came out they were singing a very different tune. Thankfully, I could not understand the angry yells and possible cussing which followed me down the street when I just went for it, but that is not to say that everyone was adverse to the idea. Some welcomed the camera and had a good giggle while I taught them posing 101 and performed my dance……

See on www.bokeh-monster.com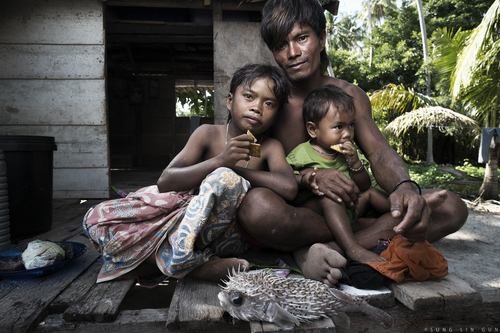 The orang laut (literally sea people in the Malay language) are nomadic tribes who live all around the east coast of Borneo, straddling Philippines, Malaysia and Indonesia. Some fare better than others, some have gone ashore and assimilated into land-life. But this group that I met have no nationality, and thus for better or for worse, have to live at sea their whole lives, on boats or on stilt houses around small islands. No running water, no electricity. These set are taken on Miaka island. It's one of the nicer looking islands, with actual fruit-bearing coconut trees. There was a nice shady area where kids went to escape the punishing midday sun. So I took the opportunity to make friends and take a few portraits…….

See on sunglingun.com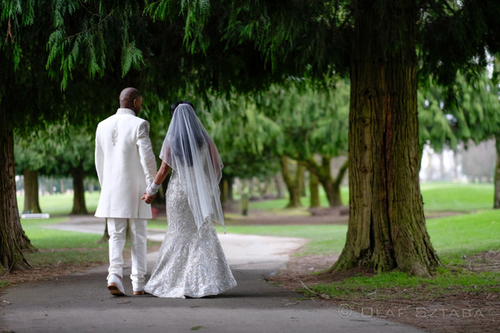 While we view ourselves as landscape and fine art photographers, we don't shy from other areas of photography. Quite the contrary! While photographing landscapes we usually travel to less popular locations, enjoy the serenity of the mornings and take our time to focus on the scene. As a result the majority of our work is being done in isolation. While we cherish those moments, sometimes we want to challenge ourselves with different genres of photography. One of them is wedding photography. While wedding photographers sometimes receive a bad rap from their peers, we hold many wedding photographers in high regard. It is a very demanding business, which requires the highest skills, especially in composition and lighting. The part that attracts us the most is the interaction with people and seeing their reactions and emotions. So to take a break from our usual work, Kasia and I occasionally photograph a wedding. Recently, we had the chance to photograph a stunning ceremony with the X-T1, X-Pro1, X100S and XF 35mm F1.4 and the latest 56mm F1.2 lens. In fact we took nearly 70% of all images during the day with the XF 56mm F1.2. After reviewing our material, we both agreed that this is the best, sharpest X-series lens from Fuji ever, and one of the best we have ever shot with. But see for yourself. All the images are JPEGs straight from the camera. Notice the beautiful skin tones, bohen and colour rendition. For the father's portrait we used Westcott IceLight. All images below, except the groom getting dressed (X-Pro1 & XF 35mm F1.4), were taken with the Fujifilm X-T1 and XF 56mm F1.2………
See on olafphotoblog.com
I've had the XE-2 for about 3 months now. I've put it through its paces, and I find that I pick it up more than my Nikons now. When I first picked it up, I had a D3s and D800 and was looking for something smaller for every-day use. It was perfect. I sold my D3s and picked up a Df hoping for a similar experience. I absolutely love the Df as well, but the XE-2 is just easy. I love the fact that I can take a picture on the XE-2, transfer it to my iPhone, pop it into VSCO or Snapseed, and have an awesome shot ready to toss on Instagram in a minute or two. I have taken more keepers with the XE-2 in the past 3 months than I have with my Nikons. Not to say I don't use the Nikons or that I can't make great images with them. I still carry one of them plus a couple lenses with me wherever I go since I only have the Fuji 35mm f1.4. In the case of this trip, I kept the Df with an 85mm and the D800 with a 35mm on the passenger seat next to the XE-2. I just didn't use them as much. So here are my favourite images from 10 days in Norway, taken with the XE-2……
See on mfergusson.exposure.so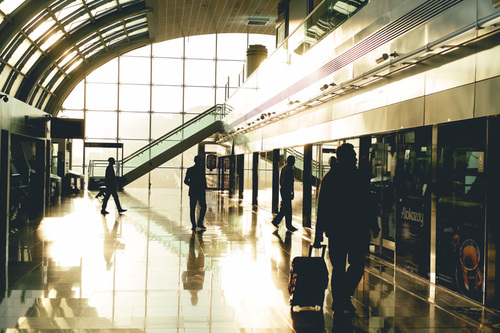 Dubai – the "old Dubai" was interesting.Stories were exchanged & rides along the Dubai creek on ABRAS became an absolute favourite……
See on vopoku.com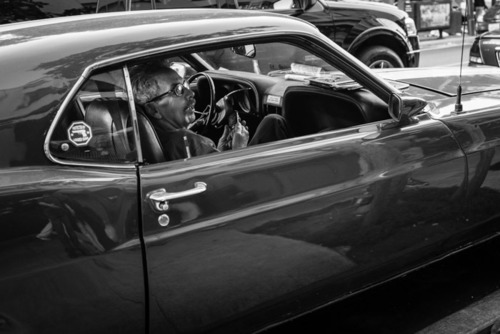 From Haight & Ashbury to Chinatown to North Beach, I truly enjoyed doing street photography in San Francisco last weekend. It was a family vacation, not a photography trip. Although I had my Fuji x100s with me at all times, photography was not the focus of this trip (no pun intended). I still managed to grab a few shots here and there. I'll be back and will most likely lead a photo workshop there in 2015…….
See on valeriejardin.wordpress.com
Street photography.. Hm.. I always wanted to do it, but like many of you I was too afraid of it. I was really nervous to get close to strangers and take a candid shot but the last couple of months things have changed. I'm still not a street shooter/warrior, but I feel more confident and step by step I overcome my fear of street photography. I also realized that people usually don't give a damn about somebody photographing them and most of them don't even notice me. Quite often I chose a spot what I find interesting and I wait for someone to walk into my frame. There is still room to improve, I still have to get closer to my subjects but I feel I'm on the right track and I'm really enjoying this whole new experience.
All images were taken with the Fuji X100s and the X-Pro1 with the 35mm lens.
See on gaborimages.blogspot.de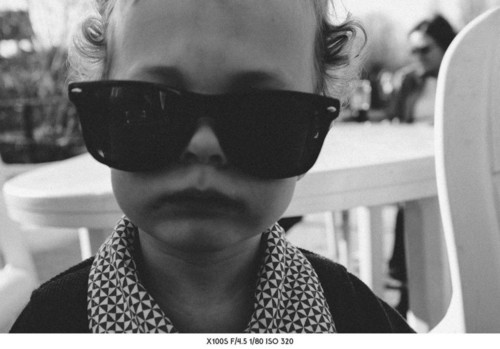 …. and while the X100S was intented for personal work rather than commissioned work I started using the X100s as a substitute for my 35mm 1.4.  At receptions, I'd roam the room with that camera. Silent & inconspicuous (until people notice the strange camera and start a conversation). The main question I would get is "what is the difference?". After 12 hours into the wedding day my answer would be …. the weight. A couple of weeks after I got my X100s the shutter curtain got stuck and I had to send it back to the factory for repairs. A known issue and Fuji handled it swiftly. To fill the void, I started reading up on the XPROI, a major firmware update was just around the corner. How come so many pro photographers like Zack Arias, laRoque, Bert Stephani were able to make this system work. I knew I should probably wait for the X-PRO2 but I wanted to see for myself. So I got me an XPROI paired with my obvious first choice of lens: the XF35 1.4 (50mm equivalent) and a slightly wider XF18 (27mm) to push myself into trying something different. (35mm never was my favorite) I figured I'd sell the body and keep the lenses for an X-PRO2 if I didn't like it. But we never parted. The X-PRO1 was not as sluggish as I thought it would be and it fit so nicely into my hands, much better than the X100s. Even with the EVF and AF slower than the X100s I really started to love this camera and lens. And having some lens options made me start using this camera as a 2nd body……