Sample Images
…. a big part of the job in landscape photography is getting there. That's why the way you pack your gear is crucial. Instead of using a dedicated camera bag, I use an insert that can be placed in any regular backpack or shoulder bag. This particular one is a Horus Bennu HD321022. In this photo, I packed the camera, wide lens, cable release, filter holder assembly, filters, charger and two spare batteries. The filters go in a Cokin plastic case or filter wallet, both available from eBay. As you can see there is plenty of room to spare (and I'd love to fill it with an interchangeable Fuji X system soon ). Using an insert keeps your photography kit discreet and flexible. When it's all packed and folded, it looks like this (note the soda can for size reference)……
See on blog.roycruz.com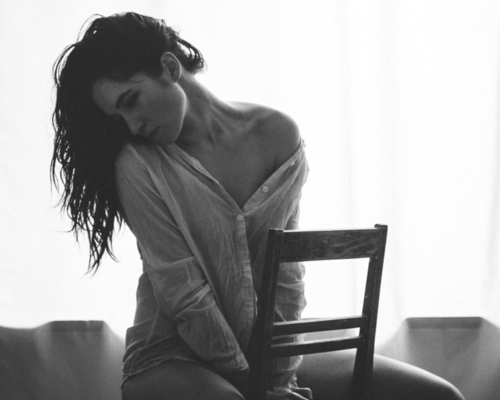 Sharing some new images. And light setups, because everybody loves them, right? I'm not too fond on using strobes when shooting on location. Too much hustle, way too much shit to carry with you. But it is winter, and days are dark, so shooting only with natural light is a bit of stretch. I had a shoot with lovely Iris few weeks ago. I was going for something fashionable and sexy, with kinda laid back, life-style, snapshot feel in the images. There is some nudity, so beware, NSFW after the jump. We started the shoot outdoors. Lighting is simple, one bare speedlight, with 1/2 CTO gel to warm up the light, zoomed to 50mm and shot through tree branches to create some interesting shadows. There are some ambient light mixing in but most of the work is done by the flash. Bare flash and CTO gel create a nice, late afternoon, direct sunlight feel. Shot with Fuji x-pro1 and 60mm macro lens……
See more pictures on timokoponen.blogspot.de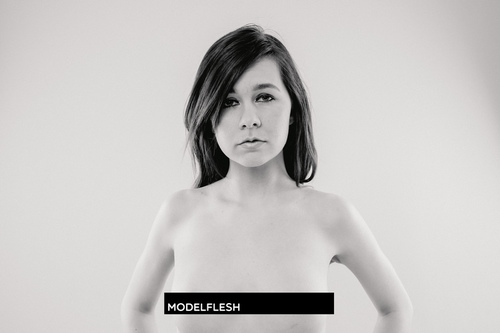 Was invited to spend some time in a studio last week too see how the Fuji X-Pro handled the workload. It was a chance to show the Fuji up against a Nikon D800 which the owner is thinking of changing to a Fuji. And a chance to see if this bad boy can step up to the haters. Used along side a D800 and its owner it did stupid good work, synced with Bowens triggers and a bunch of Nikon Speedlight's it was totally at home. I've called this little set Modelflesh and there probably will be more in this series as it time progresses and allows. Set up was easy the fuji uses flash shoes which can see Nikon triggers so once the metering was done, off we went. Again this was one of those OK impress me moments, and it did straight off the bat. Having dials for ex, shutter and aperture right too had was cool making a adjustments without having to delve into the screen, made you feel more connected to the work……
See on www.suberashi.co.uk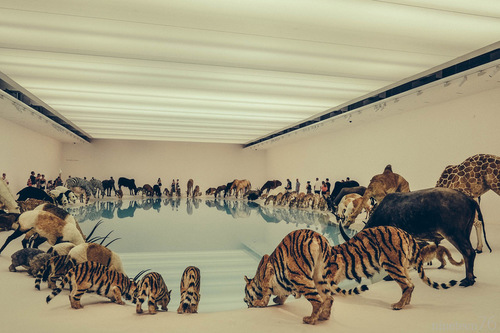 Falling Back to Earth is the work of Cai Guo-Qiang, a contemporary chinese artist. His exhibition in GOMA Brisbane is the largest single installation ever displayed in the gallery. Some of the display were previsously featured in well known galleries and museum such as the Guggenheim museum.
Heritage
99 animals coming together for a drink in a large lake. The lake reminds me of ones found on Frasier Island, with crystal clear water in fine white sand. Despite the obvious fact that some of the animals are predators and others are preys, there is a sence of coming together. Symbolising that we all have a common need in life when stripped of our differences. There is a periodic drip of water from above into the lake, which brings a sense of renewal. Although the environmentalist in us may see that this renewal of water is much slower than the rate of which we tend to consume it…..
See more pictures on nineteen76.cheungs.com.au
Living in Norway, I'm used to all kinds of weather. Rain, snow, tough winds and storms. Sometimes plus 25-30 degrees celcius in the summer, and down to minus 30 degrees celcius in the winter. So – I'm waiting in big anticipation for the upcomping Fujfilm X-T1 with its weather sealed body. My biggest concern is that it seems very small. I like the size of the X-Pro1. But, being weather sealed is a big plus. For now we only know of one weather sealed lens, the 18-135mm zoom, so perhaps I will wait a bit longer than the mid February release. Anyway – who says I have to wait? Today it was minus 18 degrees celcius, snow and wind – and my Fujifilm X-pro1 with the XF14mm f/2.8 and XF 35mm f/1.4 performed flawlessly….
See on lakeviewman.blogspot.de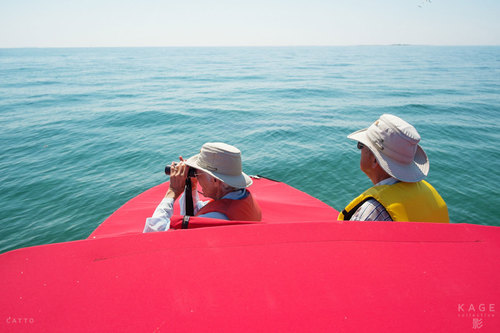 The Limestone Islands in Georgian Bay, near where I grew up in Canada, are an official nature reserve; you need a permit to visit them – unless you're accompanied by someone who's been appointed a steward of the reserve. These are my parents.  They're birdwatchers. They've travelled the world doing this together, for over fifty years, and they've covered the globe from pole to pole – well, the Arctic to the Antarctic – and most stops in between.  Their hats, bags & jackets are dotted with souvenirs of their travels, and their bookshelves bursting with field guides to various countries. Their life list of species they've seen is long, but never full; and even at our cottage, where they spend every summer, there's always the chance of a new species extending its usual range (in 2006, there was a pelican!); and a moral responsibility to document this year's hatch, for long term trending of which species are moving in, or moving out of their familiar territory.  All as volunteers, of course. When I was a child, these expeditions seemed interminable; but now, living on the other side of the world, I miss them.  Picking our way through the reefs to find a spot to land the boat, tossing an anchor over the back, making sure it's got a hook on a rock, then dashing to the front before we clip the shore…….
See on www.kagecollective.com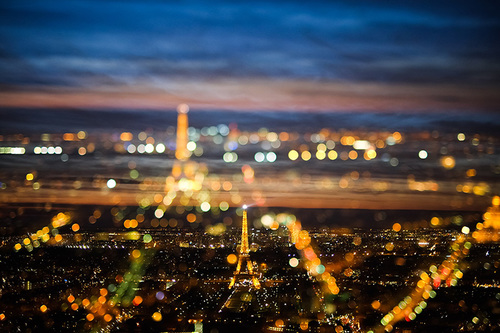 2013 was an interesting year for me! I re-branded, did some travelling & met incredible people. I created X-PLR, documented some cool weddings & made new friends. I held interesting conversations, discovered awesome stories & begun to see the world differently. The Fujifilm X-Pro 1 and X100s became my tools of choice and I discovered the work of some brilliant photographers. Here is a selection of some of my favourite images from last year. Thank You to everyone that was part of my 2013. New York City, Paris, Tuscany, Dubai, Zambia and London were simply awesome to explore. Let's see what 2014 brings……..
See more great pictures on vopoku.com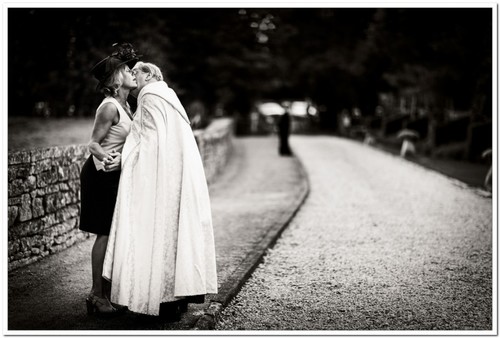 I've recently returned from a convention in London where I spend time catching up with some colleagues in the industry as well as presenting my own classes on Wedding Photojournalism and the Business of Wedding Photography. You can read a little bit more about the awards I picked up in yesterday's blog post. I created several slide shows for the presentations and I will in due course share them all.  For the time being, here is a short show-reel, titles; twenty photos. A short collection of some of my favourite images taken over the last five years. Relax, turn the sound up, press full screen and hopefully, enjoy……
See more pictures on www.kevinmullinsphotography.co.uk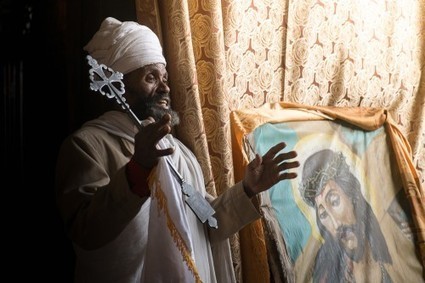 I'm convinced. After a week in Lalibela, Ethiopia, and a safari in Kenya, I'm ready to leave my heavy pro DSLR gear at home more often. I went to Ethiopia with a Fuji XE-1 and a Leica M (240), both with a small kit of lenses (18-55 and 55-200 for the Fuji, and 21mm, 50mm, and 75mm for the Leica), and went mirror-less all week. It wasn't my first time going so light. The last time I went to Italy for a month I brought only the Fuji and 2 lenses, but that trip had less hanging on it, and the conditions were less taxing. Below are my thoughts, in no particular order, after giving these cameras a run for their money. But first, the usual caveat: I like gear. I like the way it feels in my hands when it feels right. I like gear that gets out of the way as much as possible. But I'm OK with constraints, I know there is no perfect camera, and ultimately cameras don't make photographs – photographers do. So don't look for pixel-peeping here. And don't look for me to tell you to get rid of your DLSR gear. For some that might be a great move, for others not so much……
See on davidduchemin.com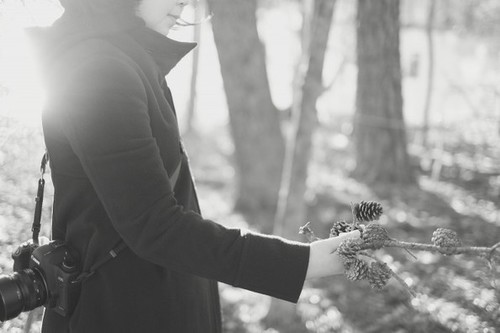 Yesterday YoungDoo and I decided to get out of the house for a bit and figured a cup of coffee was a good enough excuse. Upon arriving at the coffee shop we discovered it packed full of people with no where to sit so we went with plan B, a trip to the lake since it just happened to be such a beautiful, sunny day. The warm yet harsh light of the sun made my images cry in pain as I kept trying my usual tricks, so I decided to push the x-pro1 and see what it could take as I shot into the sunlight. Even when a highlight is totally blown out it handles the light surprisingly well. Those delicate areas right around the blown whites are fairly smooth considering. I did feel the need to shoot/convert to black and white after noticing some chromatic abrasion fringe along my focused edges and the color and tone in general suffered when I pushed exposure too much. The in camera black and white modes proved to be really lovely, of course they only affect the jpg image but still, good enough for my needs at times as RAW is not always a necessity…..
See on fiftyfootshadows.net