Sample Images
Thaipusam is a key Hindu ceremony that is held each year during the full moon in the tenth month of the Hindu calendar – Thai – falling from mid-January to mid-February in the Gregorian calendar. It is mainly observed in countries where there is a significant presence of Tamil community including Malaysia. . It mark as public holiday in Kuala Lumpur, Putrajaya, Kedah, Johor, Negeri Sembilan, Perak,  Penang & Selangor. I've been living in Kota Kinabalu for so many years but never heard of this festival being held around here. All this years, I only know this iconic festival attracts over one million devotees and tens of thousands of tourists at Batu Caves. I was looking for some photographic opportunity during Deepavali last year, when I see the note about Thaipusam at Sri Subramaniam Temple (KM22, Penampang-Papar Road in Lok Kawi). My curiosity about it lead me to ask one of the visitor at the temple, I am lucky enough to know that the person I talked to is one of the temple management team. He said it was actually held every year. Yes, every year here in Kota Kinabalu and I have never seen a picture of this festival that was taken from here……
See more pictures on shukurjahar.wordpress.com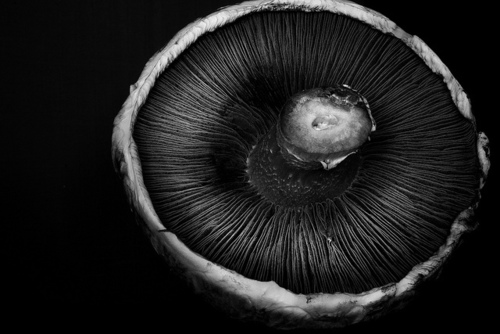 For my girlfriend (who loves mushrooms I must add) I decided to create something "special". So, I thought to myself, why not take some photos of her favourite thing. I don't own studio light or a studio style background, to create the photographs I would have to rely on natural light and a little bit of creativity. My studio was basically a cardboard box, painted black inside and on the flaps to diffuse the natural light a little.  All the light is coming from the window behind. The Fujifilm X-Pro 1 was then tripod mounted and put into Macro mode, sadly I do not own the Fujifilm 60mm macro lens……
See more pictures on srphotoblog.blogspot.de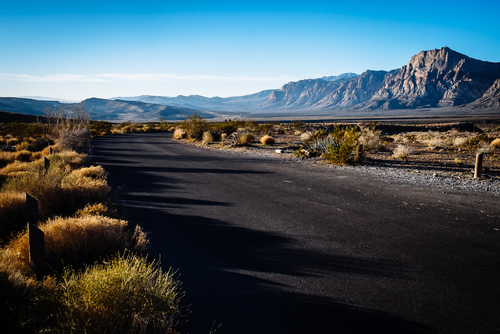 Having read so many positive reviews about the Fujinon XF 23mm, I decided to rent it for a quick weekend trip to Las Vegas. Since we only planned to be there for 24 hours, I knew my opportunities to shoot with the XF 23mm would be limited. Nevertheless, I thought spending a couple days with this highly regarded lens would give me an idea of how using it would compare to shooting with my X100S. Well, after spending the weekend with the XF 23mm, I must say that everything I've read about it is true. Optically, it really is a great lens. From my completely unscientific testing, sharpness, resolution, etc all appear to be excellent. On my X-Pro1, I found the focusing to be a tad slower than the XF 35mm, but not enough to make a difference for the subjects I normally photograph. The one issue I did have with the XF 23mm was that I found myself missing focus quite a bit when shooting at f/1.4. Much more so than with the XF 35mm. Since I didn't have an X-E2 to try this lens with, it's hard to know if the X-Pro1 was the problem. Regardless, I was thoroughly impressed with the lens and the images it produced……
See more pictures on stephenip.com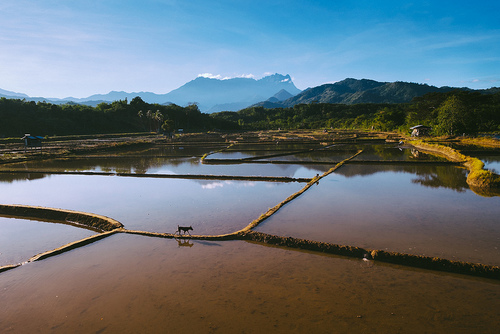 I been sitting here like an hour just to figure out how I'm going to start this post. I wrote few lines, then I discarded it. Then I  start again but lead to another blank page in the end. I hardly describe the beauty of this place just by the use of words. But the scenery, sounds & smells are still fresh in my head. You don't have to agree with me, but when we can remember every details of certain things happened in our past, that was the point we were experiencing a "clear" mind, live in present, not in our past nor the future. In our daily life, we been clutter our mind with thousand of thought, thinking about our future & our past, but not many live in present including me. Anyway, I'll leave that introduction of this post just like this as I can't find the best word to fit that beautiful scenery. Thank you Azman Jumat & Rade for inviting me for this wonderful trip at Kota Belud….
See more pictures on shukurjahar.wordpress.com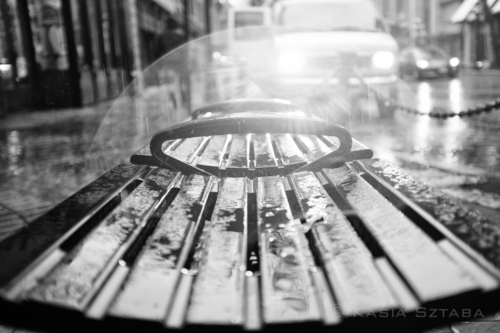 If you live in Vancouver, you have to embrace rain as part of daily life. In fact, the winter months are usually associated with non-stop rain, sometimes for weeks. Such generosity in terms of wet weather could be viewed as a nightmare for a photographer … or it could be a great opportunity to challenge your photographic vision. In fact, Kasia and I promised ourselves that this year we would try to see differently and reach for hard and uncomfortable. As a result, last Saturday while drinking our early morning coffee and looking at the droplets of rain on our window, we decided to have a photographic date with rain. Here are a few images from our rainy rendezvous……
See more pictures on olafphotoblog.com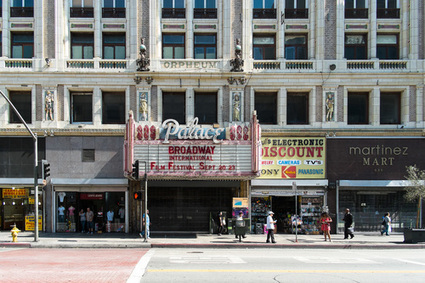 Whenever I am in L.A, I like to take pictures Downtown. The Broadway is one of the oldest streets in L.A and was the main commercial street of Los Angeles, and one of its premier theater districts as well. If you are walking todays Broadway, you can just  imagine how beautiful this part of L.A. has been. Right now it feels pretty fucked up – but there is still the beauty of the old buildings architecture and a very special spirit . For me this part of L.A. was always very inspiring. I have just found out that there is a initiate Bringing back Broadway. I would like to see this part of L.A. back in glance. [FUJI X_PRO1]
See more pictures on nicolestruppert.com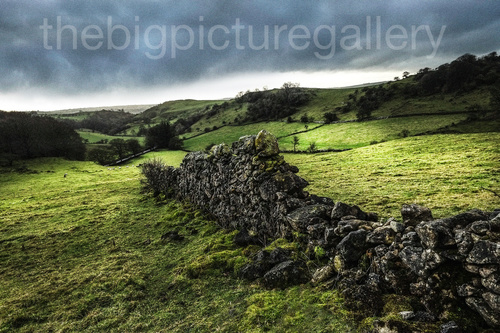 Shooting landscapes in winter is one of the hardest things to do, its usually down to the weather being so changeable. Take yesterday for instance, what started out to be a lovely crisp morning turned sour after lunch. I like shooting in the afternoons, because the quality of light can be so wonderful, plus I hate getting up early doors. I had an idea to go back and shoot at Robin Hoods Stride near Elton, I had been there climbing a few times in the summer, and fell in love with the place, so a trip in winter seemed like a good idea. On the plus side I was driving up through some wonderful dales scenery and had already ticked off some possible locations to shoot. Needless to say the minute I got my gear in the car, the weather started to turn (always the way), still I was commited to getting out, I've had to long a break. On the good side I was also testing out some near gear, a new compact rucksack ideally suited to the X pro gear, and a very nice gitzo carbon fibre tripod. I will be doing a review of these in the weeks to come. So the afternoon went well, I didn't get wet :) and was even treated to a nice rising moon. All images taken on a Fuji X pro 1 using 14mm 55-200mm and a few nd grads and a 10 stop filter…..
See more pictures on www.thebigpicturegallery.com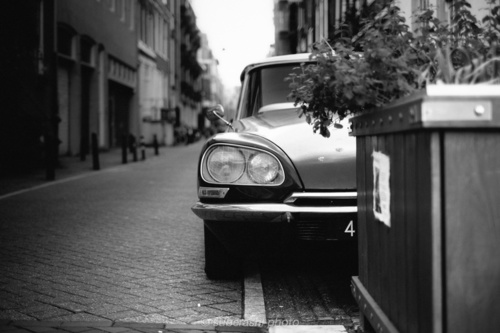 I love Amsterdam thats a fairly well know fact. Great walkable, creative diverse and beautiful place and the perfect spot to test out the Fuji X Pro that I have invested money research and trust into. This isn't a review or tech spec list, you can go look on line for that stuff. I don't have gear envy so tech specs, card tests all that I will leave to others, mainly as I didn't buy the camera to list it's stats and it's the image not the technology that is most key. How did the Fuji engage me? How did it do in conditions I want and need to use it those are the questions and things more key too me. Fitted with the amazing 35mm 1.4 the Fuji shone, I have come from the beast that was the 5d mkii but as amazing a FF camera it was it was never light or discreet. The X Pro looks like a non "pro photographer" camera and thats the trick. Lighter than it looked and on a full day it never felt like it was getting in the way…..
See more pictures on www.suberashi.co.uk
Finally we got a little bit of snow, not enough to go skiing though. But it brightens up the landscape a little bit. Today it was -7 degrees celcius, but the cold wind from the sea made it feel much colder. My "model" for the day was my wife of course. We spent some time outdoors, at Mærrapanna near Fredrikstad. A nice place to go swimming in the summer… in the winter? Well, a cup of hot chocolate always helps…But it's a strange thought that in six months time we will go for a swin here. The sun is visible this south in Norway the whole winter, but it stays pretty low on the horizon. Today sunrise was at 9:02 and sunset was at 15:47. At the darkest day, 21. desember it was rising at 09:12 and setting at 15:17… Still, no reason to complain, go north in Norway and you won't see the sun at all in the winter. The first picture is from the Fujfilm X100s, and the rest is with the Fujifilm X-Pro1 and the XF 14mm lens.
See on lakeviewman.blogspot.de
Wie viele von Euch wissen, arbeite ich als Crewmitglied bei der größten deutschen Fluggesellschaft. Dadurch ergibt sich der Vorteil, dass man Zugang zum Cockpit hat und da wiederum meist die beste Aussicht genießen darf. Die Fenster sind größer, bieten einem einen nahezu 180° Ausblick, und sind so nebenbei oft die saubersten auf dem Flieger. Ich genieße natürlich vor allem die Zeit, in fremden Ländern, Städten und Landschaften auf Erkundung zu gehen. Aber es gibt auch Touren, bei denen man diese aus Zeitgründen einfach nicht erkunden kann oder will. Stichwort Schichtdienst in Kombination mit Jetlag. Das schöne ist dann, dass man über den Wolken fast immer einen wunderschönen Ausblick hat. Besonders an diesen trüben Wintertagen liebe ich immer wieder den Moment, wenn der Flieger abhebt. Oft kommt beim Durchfliegen der Wolkendecke ein Rütteln und Schütteln, bei dem man einfach nur hofft, dass die Ingenieure schon alles richtig gemacht haben am Flugzeug. Das Tageslicht im Flugzeug hat dann gar keine Lust mehr sich zu zeigen. Und dann mit einmal, wenn man die Wolkendecke durchbrochen hat, erwartet einen eine Aussicht, die mir immer wieder den Atem raubt! Klarer Himmel, faszinierende Wolkenformationen und eine Aussicht auf die kleine Erde unter einem. Herrlich! Bilder, wie diese hier unten gezeigten, häufen sich auf meiner Festplatte, und ich bin es dennoch nicht leid, immer und immer wieder diese Schönheit auf dem Kamerasensor einzufangen. Alle hier gezeigten Bilder sind mit entweder mit der Fujifilm x-pro1 oder der x100s entstanden. Vor allem die x100s leistet mir hier hervorragende Dienste, einfach weil Sie so schön klein ist und so immer in meinem Onboard Gepäck ganz leicht zugänglich verstaut werden kann um somit schnell darauf zugreifen zu können……
See on www.qimago.de