Sample Images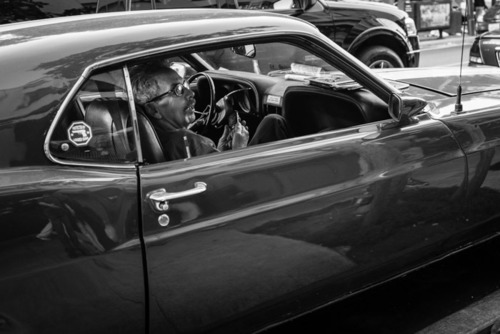 From Haight & Ashbury to Chinatown to North Beach, I truly enjoyed doing street photography in San Francisco last weekend. It was a family vacation, not a photography trip. Although I had my Fuji x100s with me at all times, photography was not the focus of this trip (no pun intended). I still managed to grab a few shots here and there. I'll be back and will most likely lead a photo workshop there in 2015…….
See on valeriejardin.wordpress.com
Street photography.. Hm.. I always wanted to do it, but like many of you I was too afraid of it. I was really nervous to get close to strangers and take a candid shot but the last couple of months things have changed. I'm still not a street shooter/warrior, but I feel more confident and step by step I overcome my fear of street photography. I also realized that people usually don't give a damn about somebody photographing them and most of them don't even notice me. Quite often I chose a spot what I find interesting and I wait for someone to walk into my frame. There is still room to improve, I still have to get closer to my subjects but I feel I'm on the right track and I'm really enjoying this whole new experience.
All images were taken with the Fuji X100s and the X-Pro1 with the 35mm lens.
See on gaborimages.blogspot.de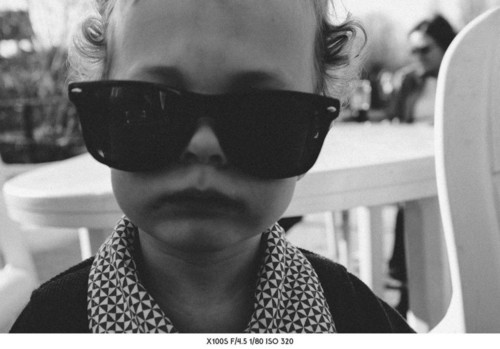 …. and while the X100S was intented for personal work rather than commissioned work I started using the X100s as a substitute for my 35mm 1.4.  At receptions, I'd roam the room with that camera. Silent & inconspicuous (until people notice the strange camera and start a conversation). The main question I would get is "what is the difference?". After 12 hours into the wedding day my answer would be …. the weight. A couple of weeks after I got my X100s the shutter curtain got stuck and I had to send it back to the factory for repairs. A known issue and Fuji handled it swiftly. To fill the void, I started reading up on the XPROI, a major firmware update was just around the corner. How come so many pro photographers like Zack Arias, laRoque, Bert Stephani were able to make this system work. I knew I should probably wait for the X-PRO2 but I wanted to see for myself. So I got me an XPROI paired with my obvious first choice of lens: the XF35 1.4 (50mm equivalent) and a slightly wider XF18 (27mm) to push myself into trying something different. (35mm never was my favorite) I figured I'd sell the body and keep the lenses for an X-PRO2 if I didn't like it. But we never parted. The X-PRO1 was not as sluggish as I thought it would be and it fit so nicely into my hands, much better than the X100s. Even with the EVF and AF slower than the X100s I really started to love this camera and lens. And having some lens options made me start using this camera as a 2nd body……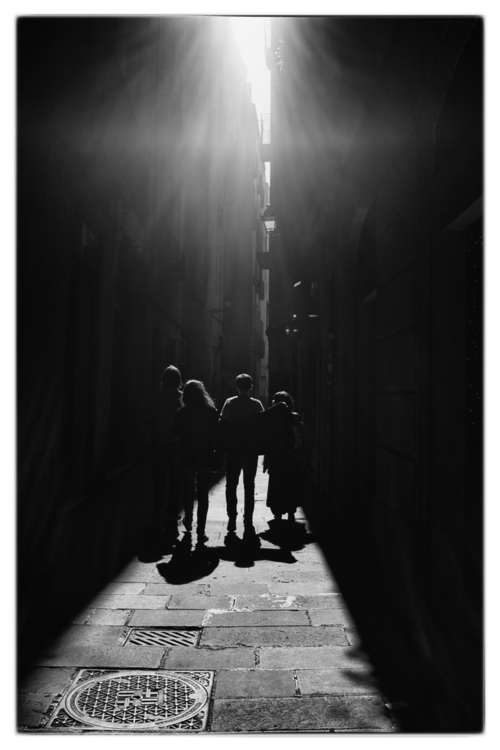 My year has just started from the photography point of view. After my shoulder surgery I am ready to travel again and explore new places. I thought it would be nice to share some insights about the places I travel. I try to give u the best tips for photography spots and other insights. So here is my first review on Barcelona. It was my second visit to Barcelona  – time was pretty tight, cause I spent just the weekend there but I tried to make the best out of it. I don't want to get into details about sightseeing places – I am sure this will be on your list when u travel anyway. I highly recommend the beach area of Barcelona. Best time is in the morning – then the place is not too crowded and there is already much to see. Young and older people are coming together for a chat, to bike, skate or just stroll around. This area is fantastic for street photographers – the light is incredible and a perfect spot to catch some nice shots or just have a drink and enjoy the surrounding. Don't miss to walk around the little streets next to the beach area. This area is incredible beautiful and reminded me a bit of Napoli in Italy…….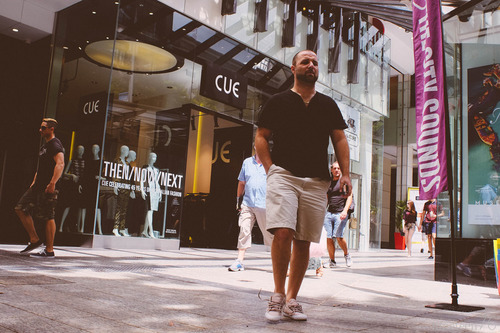 For street photographers, the 35mm focal length is the undisputed go to lens choice. Being wider than the 50mm but still retaining that normal field of view with a sense of peripheral vision. On a cropped sensored APS camera like the Fujifilm X-Pro1, a lens with a focal length of 24mm would provide the effective 35mm perspective. While Fujifilm does have a 23mm f1.4 lens that fit this segment, it took them quite a while to release the lens. And while, yes, the reviews have been great on this lens, and yes I want one, there are other alternatives. As many already know, one of the great things about the current crop of mirrorless cameras is that they are compatible, using the right adaptor, with many legacy lenses. As a Nikon shooter "previously", I already have a Nikkor 24mm f2.8 AI-s in my arsenal…….
See on nineteen76.cheungs.com.au
Schon seit langem wollte ich mir das Death Valley anschauen. Letzte Woche war es endlich soweit. Ich musste beruflich nach Los Angeles und hatte diesmal sogar einen Tag mehr als üblich frei. Ich hatte somit zwei ganze Tage und drei Nächte zur freien Verfügung. Die Fahrt von Los Angeles ins Death Valley dauert in etwa vier bis fünf Stunden. Bei der Fahrt durch das Valley sollte man zumindest weitere zwei bis drei Stunden Fahrtzeit einplanen. Berücksichtigt man die Rückreise, verbringt man wenigstens 13 Stunden im Auto. Aber das, was sich einem bei der Ankunft bietet, entlohnt alle Mühe und ist untertrieben ausgedrückt sehr imposant. Die Weite, die sich aus kilometerlangen Ebenen und hohen Bergen bildet, ist atemberaubend und im fotografischen Bild nur schwer festzuhalten. Hilfe naht: Ich habe sehr oft die sehr geniale Panorama-Aufnahmefunktion der x-series Kameras benutzt…….
See more pictures on www.qimago.de
We finished our Photo-Project Lost Season at the Theme Park Fort Fun and took the remaining time to visit a old mine. Oh man it was so much fun and please enjoy now the below photographs! …..
See on www.wimjansen.de
…. so you may look at my camera settings and think, 'why such high ISO?' well the answer lays in the story of the day. The shoot was almost cancelled due to the guys car breaking down on route form Liverpool to London that morning… They eventually made it but late into the afternoon, as it was winter the sun left the sky around 4pm so we had to work fast. It was not ideal but these things happen and you have to adapt and work it all out quickly. So thank you Fuji and the nice high ISO… I must say the quality is great even though they were shot as the day entered dusk. I shot everything on the Fujinon 35mm f1.4 lens, its nice and fast for the lowlight and you can get that beautiful bokeh from the wide open lens…..
See on roughly365.wordpress.com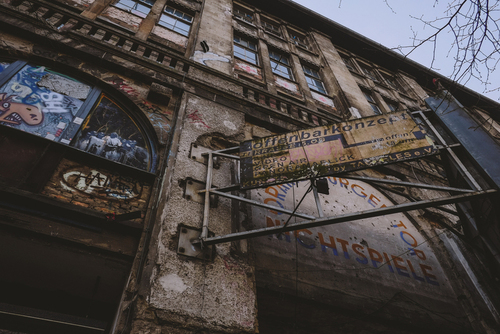 I'd never been to Berlin before, but I'd seen a few films set there. Forefront in my mind was 'Wings of Desire', Wim Wender's atmospheric tale of an angel (literally) falling for a trapeze artist in 1980's Berlin. It stars Bruno Ganz, Nick Cave and Columbo and it's all shot in the most gorgeous black and white. And that's how I thought I was going to shoot Berlin. I mean, this is surely a monochrome city, right? Battle scarred buildings, grim brutalist Eastern-bloc architecture, lowering skies, great concrete walls – one amazing oppressive movie set. That's how my mind imagined it. Turns out I'm an idiot. Berlin is tremendously colourful. I arrived on the train from Schoenfeld airport greeted by some beautiful magic hour light. I figured, "What the hell, let's capture a little colour at least," and set the camera to Pro-Neg Hi colour film simulation. I never left that setting. Whenever I confronted a crumbling ruin of a building, a concrete monolith of a towerblock, it always seemed painted in lovely warm light and splashed with the most vibrant graffiti. 'Poor but sexy' indeed and as splashed with colour as a heaping of ketchuppy Currywurst……

See on petetakespictures.com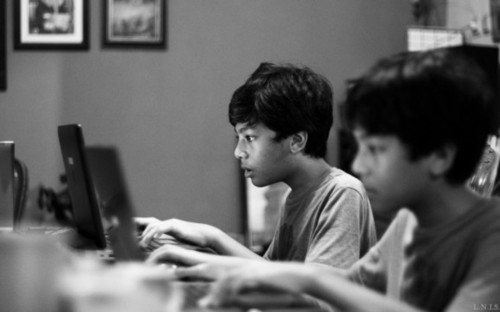 My name is Liandro and I'm from Indonesia. It's been a year now, my journey with the X-Pro1, my very first camera and the one that I decided to start to learn with and I must say, it's a rough, long and windy road. Oh and I bought this camera in Melbourne with a whopping $300 discount by that time so lot of my photos will be around Melbourne. I started out with loving it (since it's my first camera) and the hating it because all the flaws. Luckily though, several weeks after that the firmware update came and voila, the focusing got better a notch and it's enjoyable in some way but still..with the hate feelings lurking just right around the corner. I shot the photo above and many other photos mainly using spot metering. This one with a voigtlander 15mm f/4.5 @f/8 if I'm not mistaken. The spot metering(which later I change to average) sometimes confuses me as a beginner because it gives me a blown out highlights or just a very dark shadows area and it's really a learning curve for me…..

See on www.stevehuffphoto.com