Sample Images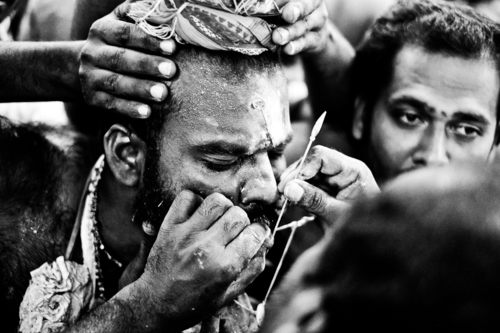 Thanks to a local a local photography forum, Clubsnap, I managed to gather a few tips on shooting the event.
Thaipusam normally starts in the wee hours, stretching all the way to the next evening. The "Golden hour" for photographers will be the first 6 hours. This means shooting at the temple from 12 midnight all the way till 6am in the morning.
Anyone entering the temple are to remove their footwear and leave it on the poach outside. General advice is to wear slippers or something light that you can stuff into your camera bag.
No flash photography as this might distract the devotees who are in a trance. This means bringing a fast lens and a camera with high ISO capabilities.
With all these considerations in mind, I decide to bring my Fujifilm Xpro-1 with a 35mm 1.4, lightweight, fast lens and extremely capable at high ISO settings. The Xpro-1 being small and light, allows me to hand hold the camera over head and under the devotees for a different angle for many of the shots shown below. A heavier camera would have tire me out faster…….
Thaipusam is one of the major religious event in Singapore
See on lucpher.wordpress.com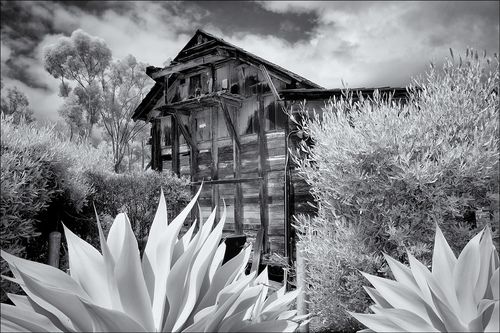 Whilst looking into dark glass (ND Filters) – I came across a number of examples of metering anomalies with the X-Pro1, that suggested to me that this camera was seeing Infrared light, as well as visible light. This was an exciting revelation. A camera that shoots IR out of the box, without requiring permanent internal filter modifications is a great tool for a whole new field of photography. One quick way to find to – buy an IR filter, and try it out. The filter in question is the Hoya R72 – a rather specialist filter designed to block visible light, and allow IR wavelengths above 720 nm to pass through to the sensor……
See on f-sunny.com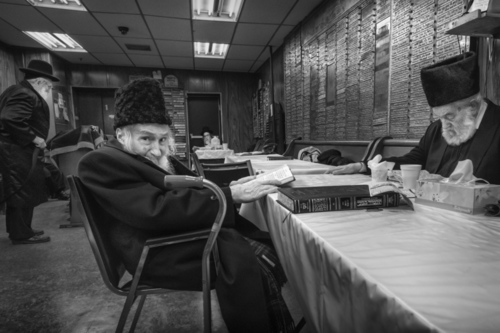 A little more than three years ago, before I restarted my documentary work on the Lower East Side, I took a walk through the neighborhood. I happened to meet this rabbi standing outside the House of Sages on East Broadway. It's one of a number of small synagogues in the neighborhood that occupy one floor in a brownstone building. Many years ago there were many tiny synagogues that coexisted with the larger congregations of the Bialystoker, the Roumanian American, and the Chaim Sofer synagogues. The House of Sages was established as a place of retreat and study for aging/retired rabbis. A few days ago I was in the neighborhood and happened to be at the House of Sages just before the daily late afternoon service began. This same rabbi was kind enough to allow me to come in a take a few photos before the service began…..
See more pictures on genelowinger.blogspot.de
Thaipusam is a key Hindu ceremony that is held each year during the full moon in the tenth month of the Hindu calendar – Thai – falling from mid-January to mid-February in the Gregorian calendar. It is mainly observed in countries where there is a significant presence of Tamil community including Malaysia. . It mark as public holiday in Kuala Lumpur, Putrajaya, Kedah, Johor, Negeri Sembilan, Perak,  Penang & Selangor. I've been living in Kota Kinabalu for so many years but never heard of this festival being held around here. All this years, I only know this iconic festival attracts over one million devotees and tens of thousands of tourists at Batu Caves. I was looking for some photographic opportunity during Deepavali last year, when I see the note about Thaipusam at Sri Subramaniam Temple (KM22, Penampang-Papar Road in Lok Kawi). My curiosity about it lead me to ask one of the visitor at the temple, I am lucky enough to know that the person I talked to is one of the temple management team. He said it was actually held every year. Yes, every year here in Kota Kinabalu and I have never seen a picture of this festival that was taken from here……
See more pictures on shukurjahar.wordpress.com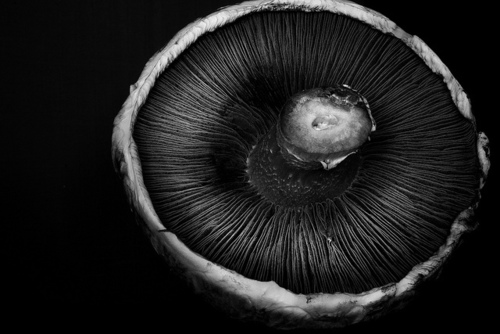 For my girlfriend (who loves mushrooms I must add) I decided to create something "special". So, I thought to myself, why not take some photos of her favourite thing. I don't own studio light or a studio style background, to create the photographs I would have to rely on natural light and a little bit of creativity. My studio was basically a cardboard box, painted black inside and on the flaps to diffuse the natural light a little.  All the light is coming from the window behind. The Fujifilm X-Pro 1 was then tripod mounted and put into Macro mode, sadly I do not own the Fujifilm 60mm macro lens……
See more pictures on srphotoblog.blogspot.de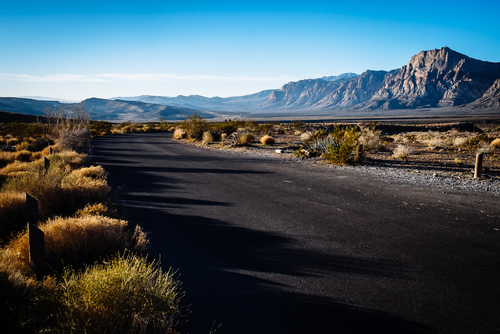 Having read so many positive reviews about the Fujinon XF 23mm, I decided to rent it for a quick weekend trip to Las Vegas. Since we only planned to be there for 24 hours, I knew my opportunities to shoot with the XF 23mm would be limited. Nevertheless, I thought spending a couple days with this highly regarded lens would give me an idea of how using it would compare to shooting with my X100S. Well, after spending the weekend with the XF 23mm, I must say that everything I've read about it is true. Optically, it really is a great lens. From my completely unscientific testing, sharpness, resolution, etc all appear to be excellent. On my X-Pro1, I found the focusing to be a tad slower than the XF 35mm, but not enough to make a difference for the subjects I normally photograph. The one issue I did have with the XF 23mm was that I found myself missing focus quite a bit when shooting at f/1.4. Much more so than with the XF 35mm. Since I didn't have an X-E2 to try this lens with, it's hard to know if the X-Pro1 was the problem. Regardless, I was thoroughly impressed with the lens and the images it produced……
See more pictures on stephenip.com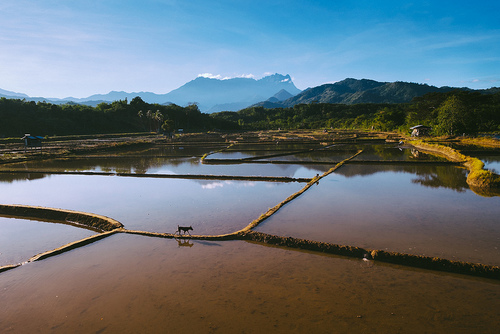 I been sitting here like an hour just to figure out how I'm going to start this post. I wrote few lines, then I discarded it. Then I  start again but lead to another blank page in the end. I hardly describe the beauty of this place just by the use of words. But the scenery, sounds & smells are still fresh in my head. You don't have to agree with me, but when we can remember every details of certain things happened in our past, that was the point we were experiencing a "clear" mind, live in present, not in our past nor the future. In our daily life, we been clutter our mind with thousand of thought, thinking about our future & our past, but not many live in present including me. Anyway, I'll leave that introduction of this post just like this as I can't find the best word to fit that beautiful scenery. Thank you Azman Jumat & Rade for inviting me for this wonderful trip at Kota Belud….
See more pictures on shukurjahar.wordpress.com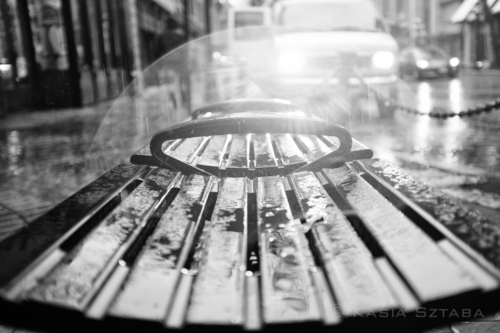 If you live in Vancouver, you have to embrace rain as part of daily life. In fact, the winter months are usually associated with non-stop rain, sometimes for weeks. Such generosity in terms of wet weather could be viewed as a nightmare for a photographer … or it could be a great opportunity to challenge your photographic vision. In fact, Kasia and I promised ourselves that this year we would try to see differently and reach for hard and uncomfortable. As a result, last Saturday while drinking our early morning coffee and looking at the droplets of rain on our window, we decided to have a photographic date with rain. Here are a few images from our rainy rendezvous……
See more pictures on olafphotoblog.com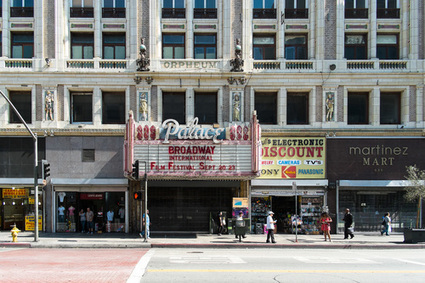 Whenever I am in L.A, I like to take pictures Downtown. The Broadway is one of the oldest streets in L.A and was the main commercial street of Los Angeles, and one of its premier theater districts as well. If you are walking todays Broadway, you can just  imagine how beautiful this part of L.A. has been. Right now it feels pretty fucked up – but there is still the beauty of the old buildings architecture and a very special spirit . For me this part of L.A. was always very inspiring. I have just found out that there is a initiate Bringing back Broadway. I would like to see this part of L.A. back in glance. [FUJI X_PRO1]
See more pictures on nicolestruppert.com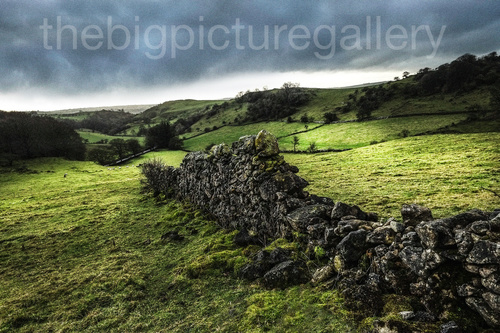 Shooting landscapes in winter is one of the hardest things to do, its usually down to the weather being so changeable. Take yesterday for instance, what started out to be a lovely crisp morning turned sour after lunch. I like shooting in the afternoons, because the quality of light can be so wonderful, plus I hate getting up early doors. I had an idea to go back and shoot at Robin Hoods Stride near Elton, I had been there climbing a few times in the summer, and fell in love with the place, so a trip in winter seemed like a good idea. On the plus side I was driving up through some wonderful dales scenery and had already ticked off some possible locations to shoot. Needless to say the minute I got my gear in the car, the weather started to turn (always the way), still I was commited to getting out, I've had to long a break. On the good side I was also testing out some near gear, a new compact rucksack ideally suited to the X pro gear, and a very nice gitzo carbon fibre tripod. I will be doing a review of these in the weeks to come. So the afternoon went well, I didn't get wet :) and was even treated to a nice rising moon. All images taken on a Fuji X pro 1 using 14mm 55-200mm and a few nd grads and a 10 stop filter…..
See more pictures on www.thebigpicturegallery.com