Sample Images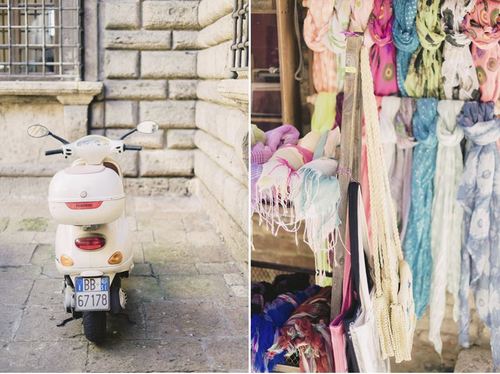 Italy has a way of becoming part of you. I feel that I carry little pieces of it with me everywhere I go, and undoubtedly, I am spoiled forever when it comes to pizza, pasta, and a good latte macchiato. These images were all shot on my trusty little digital, the Fuji X-E1 with the Fujinon 35mm f/1.4 lens. I experimented a bit here with a black and white post process. I was never much of a black and white person, but it grows on me lately. This Sunday Johnny and I leave for a week in Paris, and we plan to shoot a lot of film – both black and white, and color. I can't believe that this little Indiana girl will be photographing the Eiffel Tower soon, and sipping café by the Seine …..
See more pictures on www.poemswithoutwords.com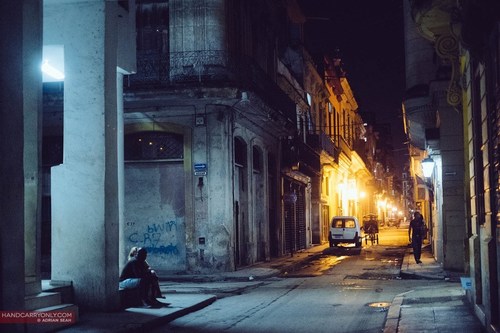 When the light fades in Havana and the mercury drops a notch, Havana takes on a distinctly different character. The streets, normally so full of people and scorching hot, are now largely empty. The flicker from the television sets in the houses cast a bluish glow on the threadbare curtains on the windows, like a strange deep sea jellyfish. Some streets remain brightly lit, whilst yet many others are now cast into shadow, with dim streetlights spaced well apart. The potholes and puddles in the streets have now disappeared into the darkness, until you inadvertently step into one. The chatter from houses either side of the streets tell of families gathered round dinner tables, television sets and domino games. Brief bouts of laughter punctuate the otherwise still night. The fragrant smell of cigar smoke can also be smelt coming from the windows and balconies of the houses. In the darkness, I still hear bicitaxi (bicycle taxis) riders touting their services, always promising a 'special price'. Although dark and run down, the streets do not have a threatening air about them, more like someone turned off the lights on Daytime Havana and the volume down to a whisper. Like an unruly child asleep. I love the shadows cast by the disparate light sources at night in the streets of Havana. The already heavily textured walls and buildings of the city take on a new layer of mystery and suspense. Characters casting long shadows on the uneven ground dart and disappear around corners into the pools of darkness, adding to the drama of the scene. In each city that I visit, I make it a point to experience both the daytime atmosphere as well as the 'night life' and Havana has certainly not disappointed with her offerings…..
See more pictures on handcarryonly.com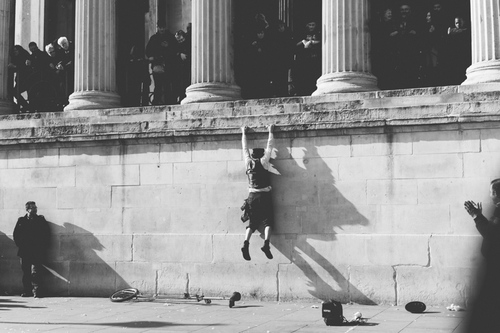 X-PLR | LONDON was shot with the combination of the x-pro 1 + 35mm and the x100s
See more pictures on vopoku.com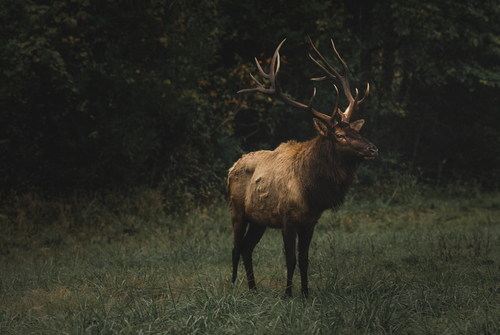 It's 6:30 am in Pocahontas, AR. The sun isn't scheduled to rise for another 45 minutes. My cousin, Keith Futrell, pulls up in his truck. We load my gear and we're off, headed north toward Warm Springs. Twenty minutes later we arrive at Buck Hollow Ranch. It's still too dark to really see anything, but I already know it's going to be a good day. Keith takes me down to the lake house where we meet Tom Baker, the owner of the ranch. His usual unlit cigar already in his mouth, we have our coffee and wait for the sun to barely crack over the horizon. The three of us pile into his truck to begin driving through the 60 miles of road within Buck Hollow Ranch. Like previous features, my goal is to shed light on an interesting person, place, thing or idea. In this instance, I get to talk about all four. Keith is the ranch manager for BHR. The ranch consists of 2,600 acres of wooded and grassy landscape, nestled in the hills of Northeast Arkansas…….
See more pictures on mwaltonstudio.com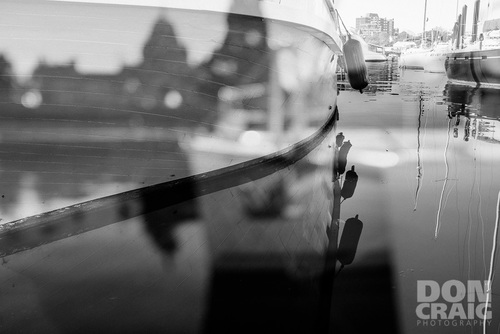 Yesterday, I had the XF23mm lens to use and I made the first group of photos. Today, I had to return it to Fujifilm Canada, so I switched to my X100s to make the images in the second group. Although, I doubt that there is any difference in image quality, I did notice a big difference in working with the XP1, with the XF23mm lens, and the X100s. First of all, I love having the distance scale on the lens barrel of the XF23mm. Yesterday, I adjusted distance and aperture frequently without looking in the viewfinder, just by looking at the lens markings. Nice. Also, I missed the faster shutter speed available with the first camera/lens combo over the X100s. As I was working by shooting my first shot at f/8.0 and in focus and the second shot as wide open as I could, I frequently was shooting at f/4.0 today, when yesterday I was shooting at f/2.0 or 2.8. This resulted in a very big difference in depth of field. To be honest, I don't know if one set of images is better than the other, but it was surprising how different the shooting experience was from the XF23mm to the X100s. OK. Back to making photos……..
See more pictures on doncraigphoto.com
…. However when Scot originally turned up he had quiet a bit of facial hair and said he needed to shave but we then decided to keep the facial hair for a few shots to get some edgier portraits with more of a  mean and moody feel too them , less clean cut….  I achieved this  using the FUJINON LENS XF60mmF2.4 R on the Fuji X pro 1 with my  ETC Source Four Junior and various gobo's as the light source…….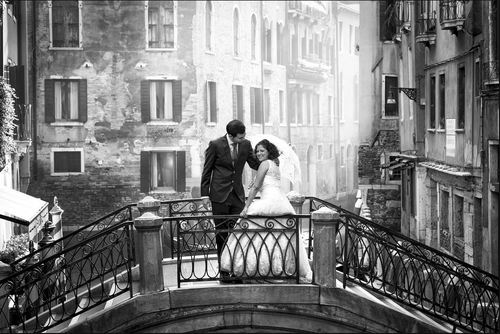 I am getting lots and lots of e mails and questions about my switch from Nikon to Fuji! To be honest it could have been Canon to Fuji, it's a change that needed to be made and the main reason was size and weight, following my fall on Skye last year I have been getting fed up carrying 20-30 Kilos of camera gear around, and also I want to change the way I work, for my future projects. It's strange but if you go back through my blog, I have been having this dilemma for a long time, and way before all the big names in the industry made the switch! I just had to wait to finish a few projects before I could part with my D3s, and I wanted a camera system that has some great lenses! I was thinking Sony a while back but their lenses were just not up to it. When I got an X100 I was so stunned by the images and the lens Quality it was a no brainer! So before I went to Venice I sold all my Nikon Pro gear! I have to be honest here and say the only parts of the system I will miss are the D3s and the Sigma 300mm 2.8! I sold everything DSLR related, tripods and filters etc So am now completely DSLR free and will never buy another…….
See on lighttraveler.co.uk
Street photography. Something which I've seen and heard about but never really gone into, I like the look of it for sure and the fantastic photos it can produce but one thing has always held me back. The fear! The past weekend I was in London to see Zack Arias and David Hobby talk about their Fujifilm cameras and how they use them, it was a great talk that was followed by lots of beer, but one thing at the talk really interested me and that was the street photography part of Zack's talk. In particular his techniques and tricks for getting street photos, ways of taking shots of people without realising and that you will get caught one time or another but realistically people aren't going to go berserk. So the next day with my Fuji X100 in hand and hangover in my head I headed out to the streets of London, I started with a walk along south bank where I got to find my feet with it, and before long I was employing some of Zack's tricks and tips. Once I had got a bit more comfortable doing this I started to do some street portraiture where I would ask people to pose for me, this is a great confidence booster and a great way to improve your photography, very quick portraits on the fly with available light, really good fun, and a lot less people say no that you would think! After this I headed over to Shoreditch and up Brick Lane, this gave some awesome settings in which to photograph and some cool people to shoot, I would recommend going there as its just awesome! Overall I was really happy with my results from the day and I will be sure to use these techniques next time I go street shooting, which is likely to be this weekend when I'm in paris for Be Street festival, more on this on several future blog posts! Settings wise I used only the Fuji X100 and was mainly shooting on shutter priority, this seemed to work for me and the effect I was trying to go for, so thats Aperture set to 'A' mode and auto iso on up to 3200, then if I wanted some blur I could just click to 1/30th then back to 1/125th for a sharp shot, a very quick way of shooting, great for fleeting moments……
See more pictures on www.colinnichollsphotography.com
Rather surprisingly, Karl Shaw leaves his Nikon D3X and various fast glass at home and takes his new love on holiday, the Fuji X-E1
I'm not sure whether it's irony or Sod's law that the one thing that is meant to guarantee a week or two of stress-free rest and recuperation actually causes us so much stress. Sometimes I think a holiday is more trouble than it's worth. From deciding where to go, stepping off the plane onto some heat soaked runway, the logistics and planning that goes into our well earned time away is nothing short of a full blown military campaign. And don't get me started with the 'this time next week' game and the 'I must just delete the spam work emails' while away. Bloody smartphones……
See more pictures on www.photographymonthly.com
It is said that life is a spiral, that at the end of our lives we have travelled around a Great Circle and returned to the place where we began. Sometimes it takes a sense of place, or rather a sense of Displace, to realise this. It was only on Aitutaki, as our guide explained a little of its history, that I fully realised I had been following the migration back to its source, taking the long circle back to Hawaiiki,  following the humpbacks which come here each year on their long journey from the south. But then all our lives are journeys back to Source. The inkling had begun in Rarotonga when my friends had pointed out the seven waka (canoes) which brought Māori to New Zealand had left from Rarotonga. Now it seemed I had gone back one chain link in the journey. Aitutaki floats in the middle of the Pacific, a delicate turquoise shark's tooth of islands and lagoon adrift on a vast purple ocean. I hadn't heard of it before, but everyone I knew who had ever been there spoke in glowing terms. You are going to ABSOLUTELY LOVE IT. Their use of uppercase told me it must be special. I furtively looked at it on Google Maps, read a few brochures and promptly looked away before preconception could poison me. It would only be when I had my feet on the ground and could smell the ocean and feel the sea breezes that I could begin to get to know it, to hear what it had to say. But I sense the blue calling, whispering to me across the night…….
See on www.thistonybridge.com