Sample Images
Lazy afternoon \\ day 2
Photography by Fred Frognier
Model : Tatiana \ Cathy \ Stéphanie
Gear : Fuji X-E2 + 35mm 1.4R
©2014, K-pture
See on www.behance.net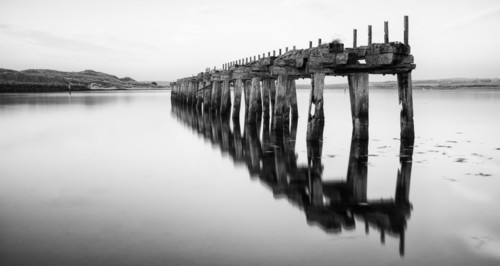 I often receive emails querying the suitability of a particular camera body or lens for landscape photography. To be honest my landscape photography set up is pretty simple and hasn't changed very much over the last few years. I was going to name this article '8 Essential items for Landscape Photography' but considered the days I go out just with the X100s in its leather case. Therefore the following list are the things I normally take with me and my advice is to keep your gear simple and as light as possible. Heading out for a ten kilometre trek over rough ground means is challenging enough so I tend to keep things as minimal as I can……
See on www.flixelpix.com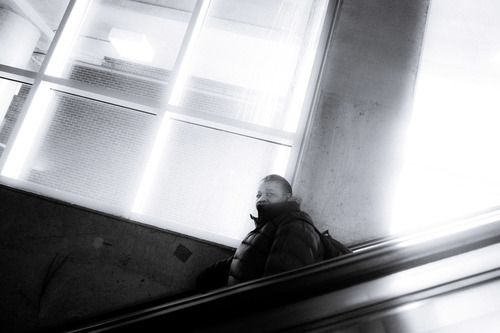 I've started a project that will continue. It's about how and why I make photos and it's on this blog. Apparently some are getting much out of it as some post were made and I have a fair amount of emails. Anyway, here on this post in the here and now with my eye, heart and mind…I'm digging into the XP1 again. One of the things bloggers do to generate income and traffic is to do reviews of popular cameras and lenses etc. I read a few but to be honest, I feel that I don't get the shooters real view as most bloggers have the camera for  a short time and have a responsibility to the supplier to make a review and then, go to the next. So when I write about the XP1 or XE1 or even the GRD4, it's because I am using them for way more than a few days. I also think that anyone reading anything I write expects a certain approach in truthfulness that I try to maintain. I'm not putting anyone down and not building myself up. I'm just explaining that I am a serious photographer and I don't care what someone tells me about how good a camera etc is, I want to find out first hand….and I do! I had the 18mm on the XP1. The lens suits my vision and is about perfect for the street.(Enter all the doom-slayers….it's not that sharp, it's not as good as the ….) I was watching these young kids talking and hugging and stuff. This old guy is right in front of me and he's kinda watching but I can feel he's uneasy. I could feel his anguish in being alone juxtaposed against the young love in front of him. Where does that put me…c'mon…the XP1 got exactly what I was feeling and wanted. sheeeesh…. shooters make photos!……
See on streetshooter.net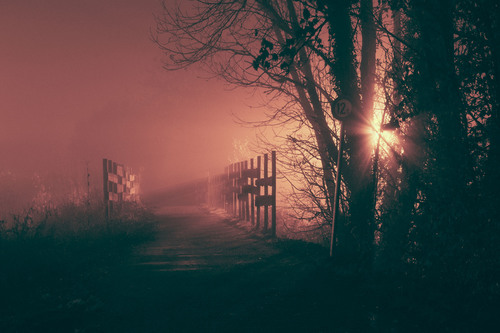 Winter in Belgium is way different in 2013 than it was in 2012. We reached the 15°C when last years it was… -10°C! Therefore, last year's white mantel let place to water, fog and sun. The short days and christmas decorations helped to play with the high iso settings or long exposures. I recently bought the 18-55mm lens. As I never had a wide angle / zoom lens before, (except on this test) it took me a few shots before getting confortable with it. In fact, to tell the truth, I'm still not confortable with it… but at least I now like it. Because, yes, two weeks after I bought it, I tought I would sell it back. Compared to the 35mm 1.4 it wasn't fast enough and I wasn't taking any good picture, neither wide nor zoomed. Now I know a bit better when to use it or not. I know how fast it focuses at 18mm and what to expect from the image stabilisation. Now I know my 35mm is still the best, in low light and how versatile the 18-55mm is. Two more things I prefer about the 35 is it's size and it's marked aperture ring. One more thing. I bought a ND filter for long exposures and wide aperture in full light. The seller told me a 64x would be ok. He was right… and not right. It works for long aperture under a cloudy sky but not on a sunny day. I didn't have the chance to try the wide aperture in full light yet. FYI I put the ND filter on the 35mm……
See more pictures on www.regislessent.com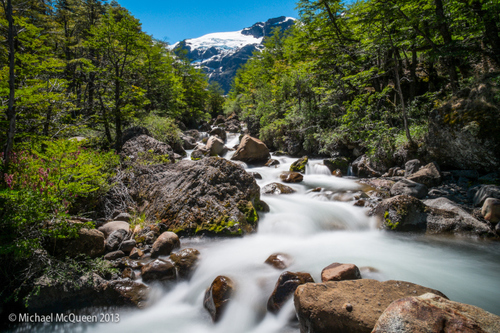 After fighting a cold in Bariloche I fled south hoping to put some serious miles on my motorbike and really get stuck into Patagonia. I re-entered Chile at Futalefew and started my journey on the Carretera Austral, a very well known road for cyclist and motorcyclist. Just after crossing the border I entered the unpredictable environment of Patagonia. It rained, it was windy, it was cold. I found the road to be absolutely terrible, it was like riding on a dried up river bed where some sections the rocks the road was made of were bigger than my head. I persevered and made it to a small road side town La Junta. My boots were full of water, I was cold, wet and shaken to my bones from the road.. I checked into a hotel and the day was over……
See on www.michaelmcqueen.com.au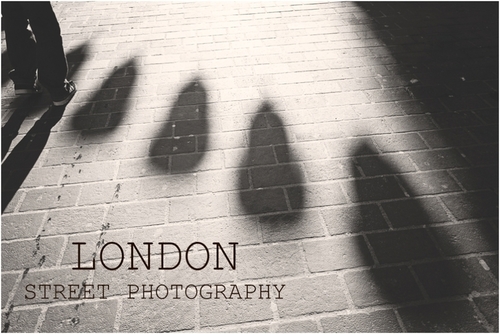 I headed into London on the 1st of February 2014 to meet up with some good friends, Steve & Chris for a chance to hang out, grab some food, have a laugh and to hit the streets for some practise with my newly purchased Fuji X-Pro 1. I have to say that compared to carrying around a Nikon DSLR and a few lenses, it was refreshing to finally have a camera that is lighter and more suited to me, to street photography and a great addition to my weddings. I've only had the camera a few days, so I'm still trying my best to find the best way to use the camera and to what settings work for me, but after shooting all day yesterday with the X-Pro 1 i was blown away by how great this camera really is and how detailed the images were. I only had the 18mm lens that came with the camera and i'm still waiting for the 35mm lens to finally arrive, but i loved the 18mm and throughout the day it makes you work for the image but with clean sharp images. Overall I'm still learning the camera and looking forward to using the X-Pro 1 when i fly to Vegas at the beginning of March and for some more street photography throughout the year, but so far, I'm very happy with the Fuji X-Pro 1…….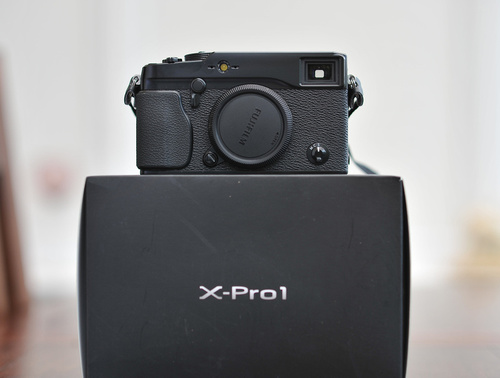 CONCLUSION
The Fujifilm X Pro-1 is pleasure to use. It gives a lightweight, yet high quality photo alternative to a heavy DSLR yet gives little to one in terms of picture quality. Menu and operation quirks aside, the camera has a great sensor and together with the excellent lenses, produces great out of the camera JPG's with little editing required. I love using it. DEFINITELY RECOMMENDED! Here are some wedding photos using the X Pro-1……
See on www.ssvphotography.co.uk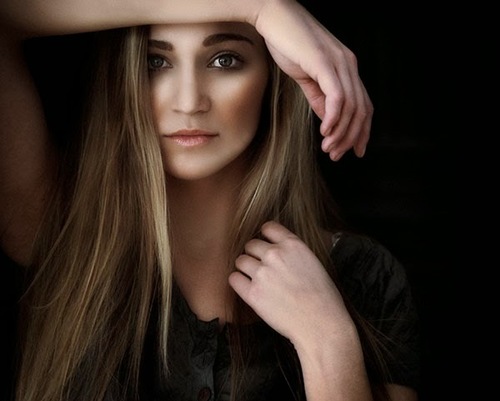 After finishing up a day of lifestyle shooting with one model, I took a little time to take some beauty portraits of her using the Fuji X-E2 with the 35mm Fuji lens, and Leica 50mm Summilux.  All the shots were taken using natural window light. For the two photos below where the models face is lit directly, I placed her in a door opening that allowed a little of the window light to hit just the front of her face, while the background went completely dark. The reddish close-up was lit differently. A description of its lighting is contained in the caption. For the reddish close-up I used a Leica 50mm Summilux lens, in all the others a Fuji 35mm…..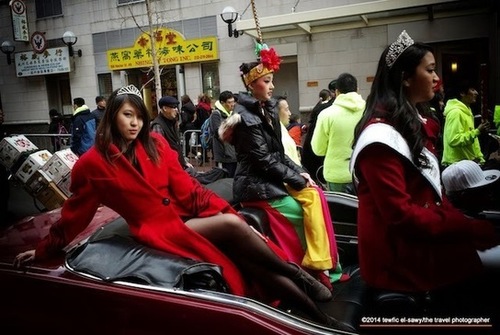 Juggling a Leica M9 and a Fuji X Pro1 during my few hours yesterday in New York City's Chinatown during the celebrations and parades for the Year of the Horse, resulted in having two virtually identical versions of the same scene, as the one above. I wonder if my readers can tell (without peeking at the EXIF) which of the two photographs was made using the Leica M9 or conversely, the Fuji X Pro1? The Leica was coupled with an Elmarit 28mm f2.8, while the Fuji X Pro1 was coupled with a Fujinon 18mm f2.0. There are no prizes…and it's not a poll. It's just a question that I pose …..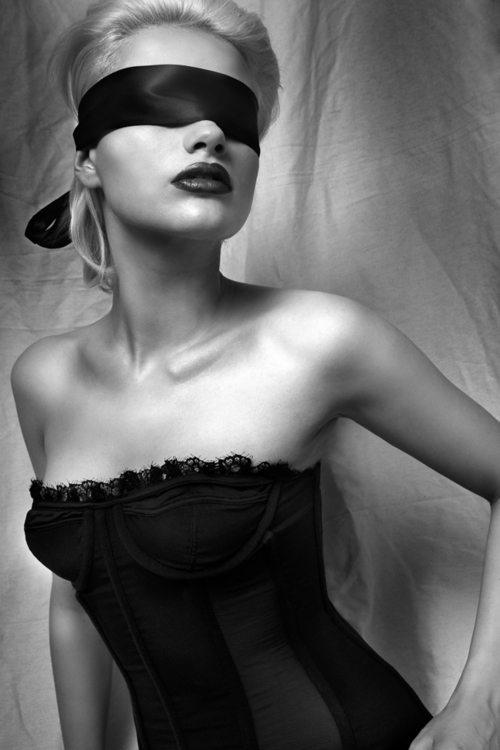 Who Is Dave Kai Piper?

Professional photographer, re-toucher, educator, organizer, Fuji X-Photographer, teacher and one very busy guy. I had the good fortune and pleasure of interviewing the man behind Ideas And Images and got a little insight into what it takes to run and sustain a successful photography business, how he creates the images you see here and much more, read on for all the details!

How would you describe your style?
You promised these questions would be easy! I guess for some people this is a really easy question, but I do struggle with this one. At the moment if someone was to log on to my website they would see a mix of headshots, landscapes, music photography and fashion. During 2013, I started to shoot much more with deeper depth and single lighting, I guess styles change, I feel 2014 will be my beauty year………..
See on www.slrlounge.com