Sample Images
Wales, especially Snowdonia, is a special place for me. My mother was born in Llanberis and grew up amongst the glorious expanse of mountains and landscapes, until economic survival forced her family into the industrial heartlands of England, hundreds of miles east. During my childhood, each summer we would return to Llanberis and the surrounding areas. The landscape and the mythology became ingrained in my very being; each time I return it feels like a homecoming. Even now, if my Taid's (Welsh for Grandad) name is mentioned, it is instantly recognised and greeted with smiles and stories from the locals, a testament to a man who died some 30 years ago. This year, for the first time since I was a teenager, I had the opportunity to visit with my mum, making this excursion even more memorable. We stayed in The Royal Victoria Hotel which sits at the foot of Snowdon and was the scene of many a family wedding. The faded glory of this landmark is reminiscent of Wes Anderson's Grand Budapest Hotel. The stairs creek as you succumb to the complicated corridors filled with cupboards and crevices, romanticised by my own childhood memories……
New York City, Fuji XPro 1 Fujifilm XF 18-55mm f/2.8-4 R LM OIS Zoom Lens, Flatiron Building, Empire State Building, View From Empire State Building……
See on rorylewis.tumblr.com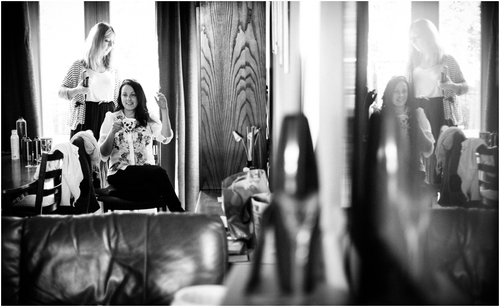 Todays blog post is a little different from usual, being aimed at fellow photographers. Below I've posted a few images from a complete wedding with the Fuji X Pro 1 camera. I've tried to keep away from the technical details, so hopefully everyone can enjoy the photos. The Fuji X Pro 1 is a relatively new camera, that is increasing in popularity, especially with documentary wedding photographers due to its small size and amazing image quality. The camera does have a few quirks, but as already mentioned, I'm not getting into technical with this post, and will let the images speak for themselves instead, which is my way. The first complete wedding I shot using the Fuji X Pro 1 was Lydia and Michael's, the perfect wedding opportunity as it was a lovely small intimate wedding. A relaxed affair, without some of the more 'usual' aspects such as 1st dance. Being unobtrusive was of paramount importance, and I think this little camera helped me achieve that. I used the X Pro 1 at this wedding alongside my trusty Canon 5d Mark III, and I would say about a 3rd of the images handed to Lydia and Michael were shot with the X Pro 1, nearly all using the 35mm lens (approx 50mm equivalent)…….
See on www.adamrileyphotography.com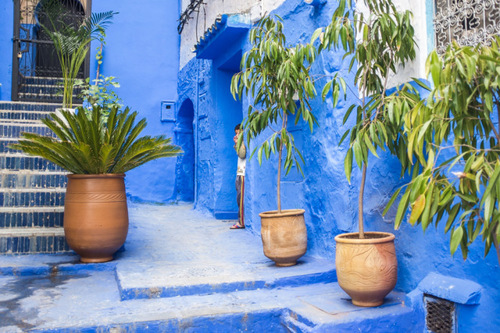 I recently spent a few days in the beautiful country of Morocco, mostly practicing street photography in the medinas (old cities) of Fès, Meknès, Rabat, and Chefchaouen. Compared to Europe or the US, I found that Moroccans are much less enthusiastic about being photographed and I got lots of refusals when I asked for permission and angry looks when I didn't ask and was caught shooting people. I quickly realized that, if I wanted to bring home some candid street scenes, I needed to use a different, more discreet approach that consisted essentially of shooting from the hip while pretending to be looking elsewhere. Here I want to share some information about my technique. Keep in mind that it was the first time I had tried to do this with continuity and consistency, so I made lots of mistakes and won't pretend to teach anyone how to get the best results, but in the end I came home with some good shots, so I must have also been doing something right. First, some words about my equipment. For my street photography, I used either my Fuji X100s or my Fuji X-E2 fitted with the 35mm f/1.4 lens. The X100s has one big advantage for this stealthy approach: it is incredibly silent. You can hear the sound made by the shutter only if the environment is very quiet, a condition that is not typical of a bustling Arab city……….
See on fstoplounge.com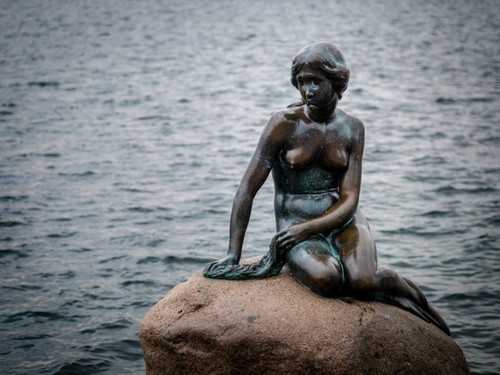 I went to Copenhagen with my partner for a short holiday this April. Copenhagen is a really beautiful city that strikes a good balance between preserving its history and being modern. I've been meaning to see more of Europe for some time now, so it was great to experience a bit of Scandinavia. Denmark is sufficiently different from the UK to be really interesting, but familiar enough to feel comfortable. This is helped particularly by the excellent English most people are able to speak, that makes life so much easier for foreign tourists. We were very lucky with the weather, although it was grey and wet on the day we landed, every other day was glorious sunshine and blue skies. One advantage of the poor weather on the first day, was that when we got to see the famous Little Mermaid statue it wasn't crowded with tourists. A couple of days later when we passed it while doing a canal tour, people were swarming over it like flies. Every cloud has a silver lining as they say!…..
See on lightpriority.net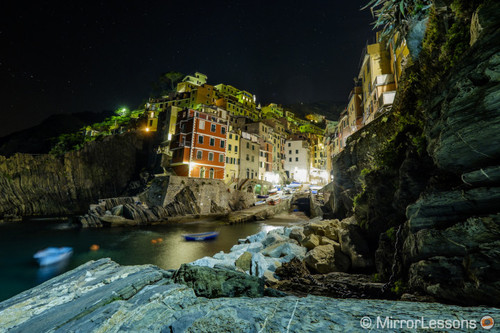 The Cinque Terre (literally the "five lands" in Italian) are five small sea villages located along the Italian Riviera in the Liguria region. The coastline and hills that link them are part of the Cinque Terre National Park and the park itself is a UNESCO world heritage site. The hills are full of vineyards and paths that take you not only to the most well-known villages but also to secondary ones huddled in the hills. One of the characteristics you will appreciate the most is the almost total absence of cars. You have the option of travelling across the lands by train, boat or foot. We chose the latter as we love to walk and it is indeed the best way to discover the area and take photographs. In a matter of minutes, you travel from small colourful villages to massive green hills where you can hear the sound of the sea far away while breathing the fresh air that it brings. This trip was the perfect opportunity to test the new XF 10-24mm f/4 lens from Fuji. It is actually the only lens I brought with me and I was confident that its focal length range would be enough for most compositions (15-36mm equivalent on 35mm format). I occasionally missed having a longer focal length for certain kinds of landscape shots but overall I can say that this lens is a wonderful companion for travel and landscape photography. I also brought the Fujifilm X-T1 which is probably the most popular mirrorless camera on the web right now. So many reviews have been written about it. We had the pleasure to try it the day of the official release back in January but we didn't have the opportunity to take it out on a proper shoot until now……..
See on www.bestmirrorlesscamerareviews.com

---
Fujifilm Fujinon XF10-24mm F4.0
Do you love my work and want to support me? If you're planning on buying camera gear, you can check out above-noted links. Prices remain the same for you, but a small percentage of your purchase value is valued back to me. Thank you!
---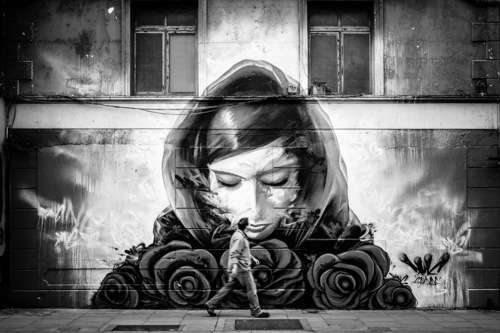 So, back to the streets of Dublin with my little friend the Fuji X100s. Dublin is an amazing city, there is always something happening and it's full with interesting places and people. There is no bad time to go for a photo walk, you just have to grab a camera and do it. The more I do street photography the more I love it. And I hope you will enjoy the following images that I took around Dublin city centre in the last couple of weeks……
See on gaborimages.blogspot.de
What a difference a year makes! Last year when shooting the Vivid Light Festival I went all Old Skool with tripod and filters and tricky exposures but this year, shooting with the Fuji X-Pro1 I decided to go all reportage-style and put my focus, and the fabulous Fuji's 35mm lens on the people attending vivid and their interactions with the Vivid event itself. All the pictures were made with Fujifilm X-Pro1, XF35mmF1.4 R iso at 3200 and givien a little extra pop using the  EF20 Flash set at-1. Camera in aperture priority mode, most shots at F2. With the camera set all I had to do was find my subjects and photograph them; which was not that tricky once I got going. Yes one certainly needs some confidence but I do think the Fuji X-Pro1 looks so different that the very camera itself  'cuts you some extra slack in a crowd'  and I didn't get too many strange or agro looks. Nice! Hope you like my take on Vivid Sydney 2013…..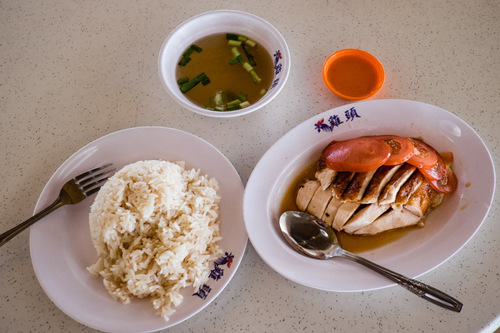 Where in the world can you buy food at a post office? Where can you get a meal at the traffic police station? Where do you have no chance of running a business unless you have a food court attached? Where am I known by the name hello four dollar ? In Singapore food is number one! Singaporeans have two favorite activites, eating and shopping (luckily easily combined). Every other conversation revolves around food. And for a good reason, food here is fantastic, cheap, varied, clean and available 24/7 as there is always a hawker center nearby. A hawker centre is an open air food complex that houses many food stalls serving all kinds of Asian food, and you will find them everywhere in the suburbs of Singapore…….
See on www.flemmingbojensen.com
… why this meaningless talk about the believer, the kafir, the obedient, the sinner, the rightly guided, the misdirected, the Muslim, the pious, the infidel, the fire worshipper? All are like beads in a rosary……

Fujifilm X-Pro1