Sample Images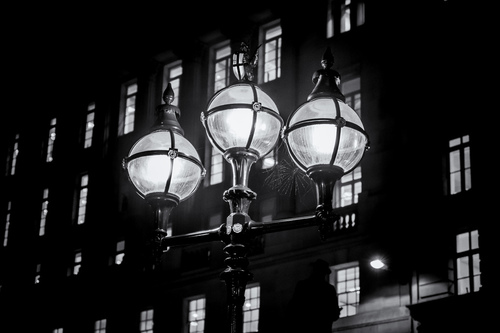 This is a very good lens and should be in any self respecting Fuji X-Pro1 or X-E1 owners bag. It feels solid and is very well screwed together. I've had rubbish weather to test out this lens and I'm upset I cannot replicate the very bright conditions on Sunday when I first road tested the lens. Nonetheless the rubbish weather has enabled me to confirm the lens OIS works well…
Using it with the X-Pro1 OVF takes some getting used to in that the size of the frame is tiny at full zoom. That say, it is perfect for action shots as you can see what is happening around the frame. I didn't mind using it with the OVF in that way but I preferred to use it with the EVF. The lens has a fast and (scarily) quiet auto-focus mechanism and uses an internal focusing system, which means the front element and filter thread does not rotate on focus. Focus speed is very good, much better than any of the primes except the 18mm, and I suspect the original primes will be quietly upgraded to use the linear motors used in this lens over time. However, sometime the 18-55 feels more inaccurate at focusing than the primes. This seems to be some that was addressed in firmware for the primes so I wouldn't be too worried about it right now. The lens is very sharp and compares well with constant aperture zooms I have used. By way of comparison I think it compares favourably to the 12-35 for M43s in that it is almost as quick to focus, is ultra sharp (though the sensor helps here) and the OIS is very good. Also the 12-35 suffers badly from CA on Olympus bodies. The 18-55mm only really loses out because of its aperture – ultimately the 12-35mm is better in low light because of that. Distortion isn't too bad and is only really noticeable for me at 18mm (note, distortion is corrected in body). There is some barreling at 18mm, but no pincushion distortion I noticed at the 55mm setting. Bokeh is very good at 55mm but is a little busy at 18mm. Vignetting is not a problem. Quibbles aside this is a very good lens and is a steal for the £529 I've seen it advertised for. Basically, get it as soon as you can. You won't regret it!
See on sgoldswoblog.wordpress.com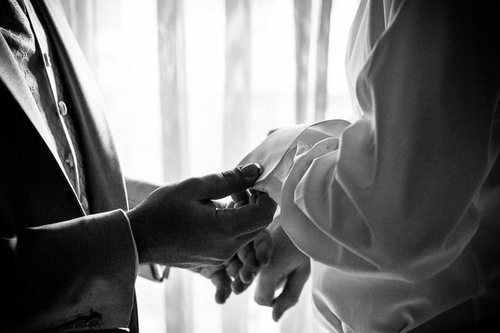 Big weddings, small cameras. Here are the pro tips you need to survive.
…. as always, I learned more in a day's live shooting than you ever can in hours of studying forums, reading manuals or even in safe practise shoots. At one point you just have to make a leap of faith and deal with anything that turns up. None of this is really news but here are my main pieces of advice from the day:
Forget multi shots – I typically leave a Nikon in "continuous low" mode and shoot either single shots or "double taps". In marginal light the second frame is usually sharper. Forget that. On an X-Pro 1 or X-E1 (can I just call them X-CSCs and we'll agree it means this?) the burst mode can lock your camera for a considerable time. Stick to single shots – first shot is the best, right?
You'll need spare batteries. More than you think. An X-CSC goes from "everything is great" to "I don't have enough battery to turn on the low battery warning" in about 2 shots. Change early, change often. In 8 hours' shooting I made it all the way to the 5th battery I had with me. The 16GB cards I had in each camera weren't full.
 The Q button is your friend. I have a number of shooting profiles set up under the quick menu which are identical on both cameras and can swap to my preferred black and white or macro settings at the push of about 4 buttons.
 Auto ISO is not your friend. This has been pointed out all over the web and hopefully Fuji will fix it in a firmware upgrade. The floor setting for shutter speed in auto ISO are way too low. If you shoot auto ISO you will get blurry pictures. I can handhold an X-CSC at slower speeds than a DSLR but still I got blurred pictures if I nudged it to auto ISO.
Strong backlighting can confuse autofocus. When a subject has their back to a bright window I'll often dial in +2 EV of compensation or more on a Nikon. On the Fujis +2 is your max and there seems to be a risk that the autofocus will be wildly out.
I took the EF-20 flashgun. This isn't really versatile enough for me. I shoot a lot of available light (or off camera lit pictures) but when I need flash I need more. I'll look at some other options – there seem to be plenty.
Speaking of flash, the X-E1 hotshoe seems to have a little play in it. I was using a remote trigger to run my Strobeam lights. This has worked perfectly on a number of cameras but if it gets the tiniest knock in the X-E1 then it won't make contact and the lights won't fire. If you're shooting on flash then consider leaving image review set to "on 1.5s" so you can double check. I usually leave it off to avoid confusing myself.
I would have changed to using the X-Pro 1 with flash but for some reason I couldn't get it to fire at all – I know that's my fault. It will be a menu setting.
It's too slow (for me) to change AF point on the fly in a live fire environment. Focus and recompose. Be careful with that at f/1.4….
Fuji need to make a decent portrait lens stat. Sadly it's not yet on their roadmap. If the 18-55 is anything to go by then the 55-200 could be quite nice but at f/4.8 it will be a little "slow" for me. I had the Nikon 105 DC and adapter handy but didn't feel confident nailing focus with it on the day.
See on words.peoplebyryan.com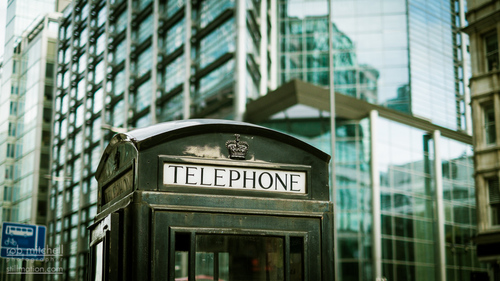 Two Things that were remedied yesterday with a brief trip to London, combined with a few hours of just walking around town and making photos for nobody else but me. I met up with a couple of colleague photographers, Matt and Pete to do nothing more than relax, catch up with life and make photos of the London streets. All 3 of us had our Fujifilm cameras with us. I had my X-Pro1, Pete his X-Pro1 plus X-E1 and Matt his X100. If you haven't yet tried shooting with one of the 'X' series from Fujifilm and are looking for a camera that is different, lighter, less imposing but not as petite as a Micro 4/3 camera, give the one of the X's a go. The image quality is stunning and being slightly bigger than M4/3 cameras, they feel better in the hand. Handling is an acquired taste and can be frustrating when you're handling a DSLR day-in and day-out, but most people who have used an 'X' have enjoyed it. Shooting with a Fujifilm system camera is a breath of fresh air. Simple.

Enough wordage, a few images from my X-Pro1 follow.


See on www.stillmation.com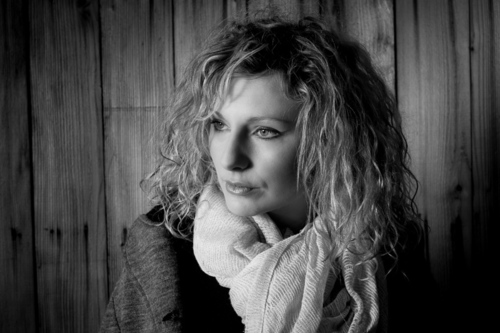 There are worse places to spend your weekend than Paris. Certainly if you are surrounded by fun people with a true passion for photography. I was asked to do a half day workshop by a French photography store called Lovinpix. It's a young company that aims to offer not only equipment but also technical advice and workshops. Their website is only in French at the moment, but they are working hard on an English version. I'm more of an outdoor person than a city guy but I'm always happy to make an exception when it comes to Paris. I just love the vibe of this city. On top of that Paris has been the place to be for photography, pretty much since the invention of the photographic progress. The guys form Lovinpix really want to mix this heritage with a modern approach and I'm happy I could be part of one of their first initiatives. The workshop was about down and dirty guerrilla style photography in the streets of Paris. We started out with a little exercise on mixing flash with ambient light. My French is not too bad but I have very little experience teaching photography in French so that was a bit of a challenge in the beginning. Luckily I was assisted by Nicolas Vallet, who co-founded a French website dedicated to off-camera flash, called Strobi.fr. He helped me finding the right words and his knowledge of the area was very helpful too. Niko is an excellent photographer and has great teaching skills, which was a great advantage for the participants and for myself.
See more picture on bertstephani.com
See on Scoop.it – Fuji X-Pro1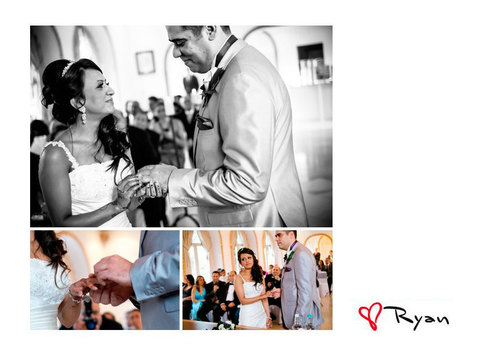 On the most beautiful Autumn day of the year, I headed over to Northbrook Park in Surrey for Kinari and Zaf's wedding. It was kind of an odd feeling when I arrived. For various reasons I hadn't had chance to meet up with Kinari and Zaf before their wedding and we'd done everything by phone and email. But the odd thing was, I knew lots of the people there. There were several people whose wedding I had photographed amongst the guests and all day people kept coming up to me and saying "oh yes, you did my sister's/daughter's/brother's/friend's wedding." Including one couple whose wedding I'd photographed almost exactly 6 years ago. What a lovely warm welcome. Just as well, because the day was beautiful but cold. Beautiful like this…
Jonathan Ryan photographs Kinari and Zaf's wedding at Northbrook Park with a selection of Fuji cameras…

See on peoplebyryan.com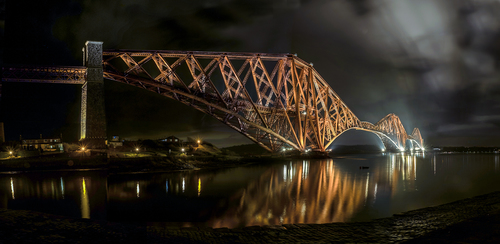 … I have been shooting with the X-Pro1 now for around 6 months and I really do enjoy it as a camera. But when out today it kept erroring when trying to shoot a couple of short movie clips.. This isnt something i often use the camera for as, to be honest its pretty poor at video but it would be nice for it to at least work. Anyone else had this issue? As far as stills go I am really very impressed with the performance across the board. Shooting both raw and Jpeg is currently still the best option. Archiving the raw files for a time when they may out perform the Jpegs but currently Lightroom produces better images from the Pro Standard Jpegs than the RAWs. Although the latitude of the RAW does still out perform the jpeg.
You can see a selection of my photos here…
See on www.thomashogben.co.uk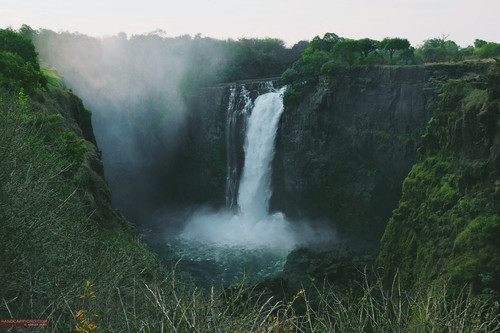 Known to the locals as Mosi Oa Tunya, "The Smoke That Thunders", the Victoria Falls were a sight to behold, even in the dry season when we were there, where the flow of the water was a mere fraction of what one might see during the wet season from November to March. More than double the height of the Niagara Falls, the cascading sheets of water raise a mist that heralds one's arrival to the falls, birthing rainbows and showering visitors with a cool wet spray. Scottish missionary and explorer David Livingstone noted in his diaries upon seeing the falls, "No one can imagine the beauty of the view from anything witnessed in England. It had never been seen before by European eyes; but scenes so lovely must have been gazed upon by angels in their flight."

See on handcarryonly.com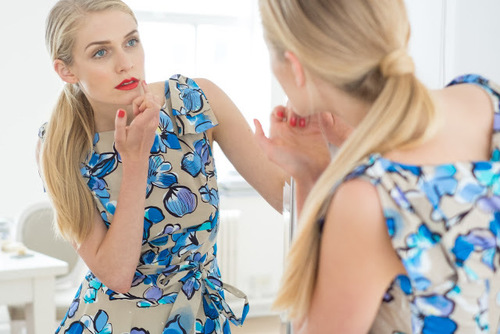 Clean & simple commercial shoot from September, the X-Pro1 handles the natural light in the studio with no sweat, and then there's not much left to do when you have models with flawless skin (Jasmin, Lisa & Rebecca) and a sharp Hair & Makeup team (Mira Parmar and Tina Solberg Torstad)…

See on alexlambrechts.blogspot.fr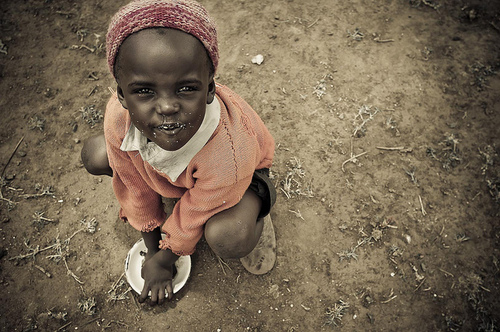 Voici une sélection de la semaine qui nous fait voyager de Paris à Ngong au Kenya pour ensuite nous emmener sur les bancs de Budapest en passant par l'Italie avant de revenir dans notre hexagone. Le tout avec des X10, X-Pro1 et l'indémodable pour de bien nombreuses raisons X100. Encore un grand merci à tous pour vos photographies, cela est toujours un réel plaisir que d'effectuer cette sélection et je vous donne rendez-vous la semaine prochaine pour une nouvelle sélection ainsi que sur le groupeFlickr http://www.flickr.com/groups/fuji-x/
See on www.fuji-x.com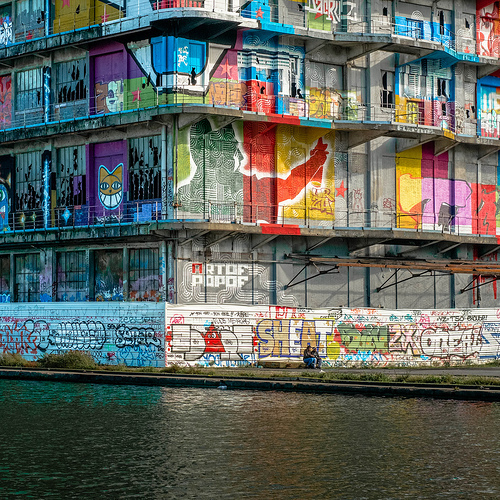 Paris and suburbs in the fall with the x-pro1 by Yann Beauson
See on yannbeauson.wordpress.com