Sample Images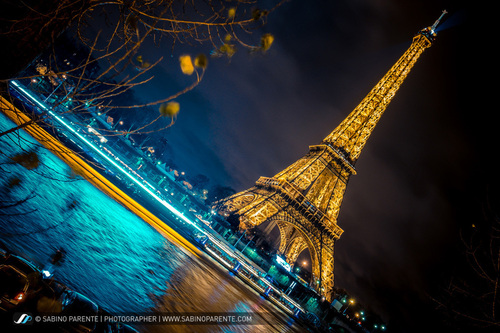 I have been several times in Paris but never had the opportunity to take pictures at the famous Eiffel tower at night. This time was the "reveillons", the new year's eve night and i had the Fuji X-E1 and a tripod with me and the tower was lit up for the celebrations and i could not miss it!….
See on www.sabinoparente.com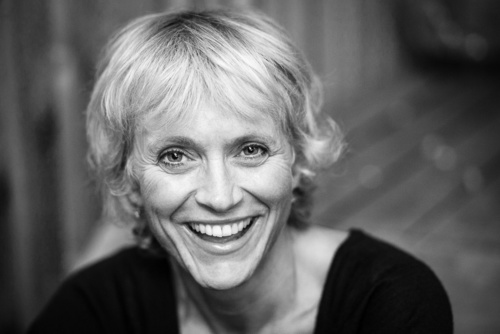 I do social media styled portraits for my friends every year. 2013 was the first time in close to 5 years that I haven't done the images with a DSLR or Medium Format camera. These two samples were made with a Fuji X-Pro1 at ISO 1600 and Canon EOS 5D Mark II at ISO 1250 respectively. Can you tell which is which without looking at the EXIF info at normal web viewing distance?
See on leighmiller.zenfolio.com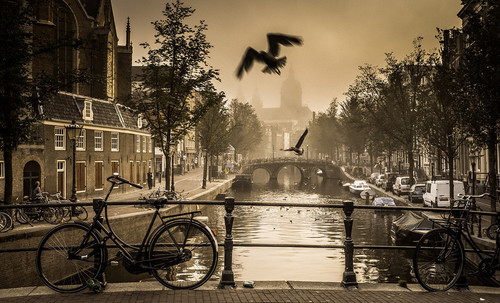 The fuji x100s a.k.a poor man's leika, Hipster hip shooter, Langhorns little lover etc is an amazing camera! A blast from the past with digital refines that simply makes photography fun and professional! The Images below are mainly from Sweden , Denmark and Holland.
See more pictures on www.januslanghorn.com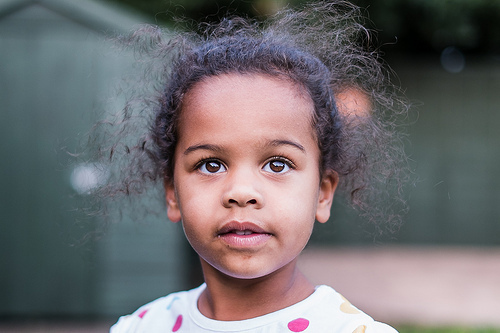 To say I took a while procrastinating over purchasing a micro four thirds/mirrorless camera may be somewhat of an understatement. It took weeks of research, starting with a notion of carrying less kit which grew into an urgency to purchase a back up camera, quickly developing into lusting after Fujifilm's top end X-Pro1. Before I begin to waffle exponentially about my first experiences with the X-Pro1, I'd like to point out that this is unlikely to be one of those in-depth, comprehensive reviews listing the pros and and cons of purchasing such a camera. This whole blog will merely consist of anecdotal musings from a girl who lives and breaths photography. No really, I wake up thinking about photography… I know, that's a bit strange, I'm a bit strange. If you'd like an excellent blow-by-blow account of every feature of the X-Pro1, may I send you over to The Luminous Landscape which goes into intricate detail, the likes of which I'm not even attempting to emulate…..
See on girlbehindthelens.com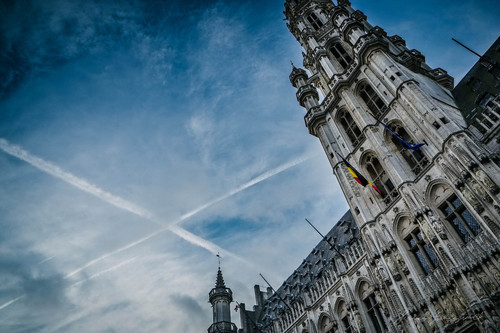 Now that I've finally perfected my workflow for getting the most out of the Fuji X-Trans raw files, I was eager to try it out on a proper project. I was fortunate enough to be able to do some travel photography before Christmas, and my first port of call was the Belgian capital of Brussels. The tightly packed city streets presented an deal opportunity to use a small mirror less camera, and so I headed out one chilly winter morning. Normally, I would take the 35mm, but as the streets in Brussels are pretty tightly packed, I decided to use the 18-55mm instead. Not only would this give me a bit more room on the wide end, but it would also allow me to zoom in to pick out detail where necessary…..
See more pictures on blog.thomasfitzgeraldphotography.com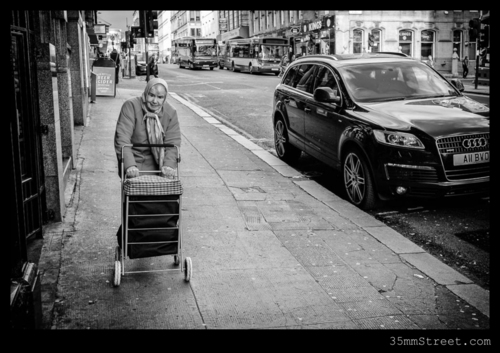 This is a cross post with my blog at Derek Clark Photography for the following reason. When it comes to street photography I've always had my feet planted in the black and white side of the fence as it just looks more interesting to me. It strips away the distraction of colour and narrows the photograph down to composition and content. It also gives street shots a timeless quality. This blog has had only three colour pictures (I think), which were on the earliest posts. Since then it's been B&W all the way and even the post processing has been the exact same home made recipe that I cooked up in Silver Efex Pro way back. But lately I've noticed that some colour street photography has been catching my eye and that's unusual for me. I tend to think colour street shots look a little too bland, but never say never!…..
See more pictures on 35mmstreet.com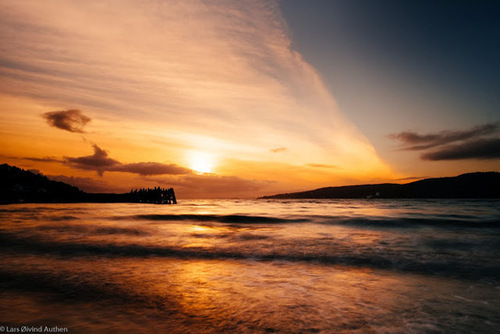 Winter time is here… but where is the snow? Usually we have snow where I live, at least some snow if not perfect skiing conditions. I'm longing to use my 14mm (21mm FF) wide angle lens and take some winter pictures. This is all I got for now.. no snow…..
See on lakeviewman.blogspot.de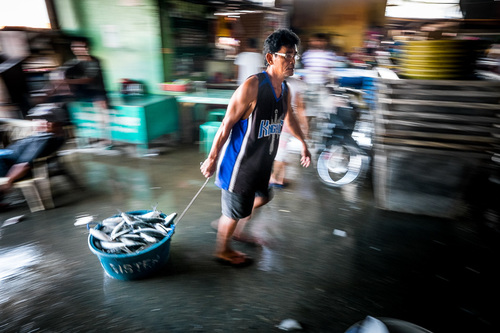 Just days before leaving for Christmas in the Philippines with my in-laws I traded my Canon EOS 5D Mark III for a Fujifilm X-E2, a Fujinon 23 mm f/1.4 and the Fujinon 55-200 f/ 3.5 – 4. If you recall from a previous post I had a few fears about selling my full frame gear and jumping headlong into the X-System cameras. I had heard so much about the X-E2 and how fast the AF was that I decided to risk one 5d MKIII body. I have not been disappointed. In fact, the the contrary, I have been amazed. With only a little over a week or so of use the camera has proven to be quick on the focus and accurate. Is every shot in focus? Nope, but a lot of that has to do with operator error and the lens choice. Using the X-E2 with the 14 mm f/2.8 and the new 23 mm f/1.4 the camera reacts quickly and accurately in most environments. Using the 55-200 mm, well that is another story completely. That lens is razor sharp but incredibly slow to focus. Even in broad daylight it seems to hunt for it's mark. It reminds me a lot of the Canon 85 mm f/1.2 and the troubles that lens had finding its focus…..
See on www.thedigitaltrekker.com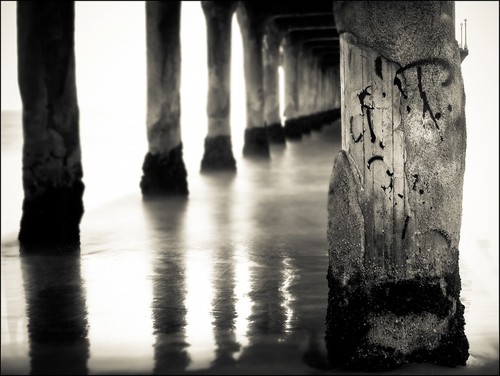 I've considered selling Xpro-1 camera so many times.. Originally selling my Leica M8 to get the Fujifilm camera and being so happy with it now for over a year and a half! Sure I miss the Leica quality, magic and the glass – not really. This camera has everything going for it including the magic of high ISO, light weight, fantastic glass and all the updates that Fuji has made available making the camera a fine tuned machine. This camera has near perfect jpeg conversion from RAW built in! At the time I only had the Fujifilm 35mm f/1.4 and to this day it is my favorite lens combo! I've only recently purchased the Fujifilm XF 18mm f/2 …..
See more pictures on sergeys.us
While in Paris, we visited five places that gave us a bird's eye view of the city; Basilica of the Sacred Heart, Montparnasse Tower, Eiffel Tower, Arc de Triomphe, and Notre Dame Cathedral. Since it was the off season, the only location where we encountered much of a line was at the Eiffel Tower. Instead of waiting in the regular line that would've taken us all the way up by elevator, we opted for the shorter line that required us to take the stairs to the second level before catching the elevator. It was quite a trek up to the second level but well worth it, not only to bypass the longer line, but to get a closer look of the tower itself…..
See more pictures on stephenip.com