Sample Images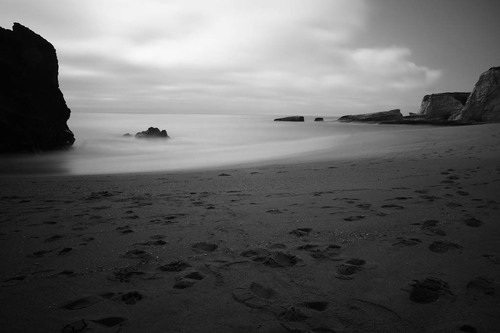 Weekend in the US. My fist experience with long exposure shoots at the pacific cost at the Santa Cruz area.
Fuji X-Pro1 | Fujifilm Fujinon XF 18-55mm f/2.8-4 OIS
See more pictures on www.schwarzweissart.de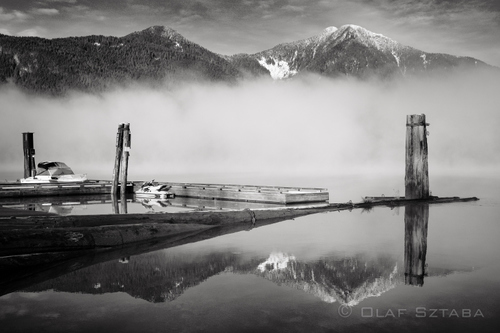 …. the latest addition to the X-series line-up is the XF 23 mm F1.4. The first thing that struck us about this lens was its size. It is even larger than a wide-angle XF 14 mm. When attached to the Fuji X-Pro1 it feels bulky but solid. Its build quality is superb with all-metal mounts and a high-grade barrel. The focus ring is nice and smooth. The only let down is a plastic hood, which feels cheap. One of the most important features of this lens is the traditional aperture ring on the lens barrel. This attribute allows a photographer to have a special connection with the lens when shooting. It not only enriches the photographic experience but let's you indulge in the process of image creation. Kudos to Fuji for going this route! While physical attributes may or may not appeal, image quality is something everyone wants and this lens delivers! Attached to our Fuji X-Pro1, this lens produces razor sharp, three-dimensional imagery. We have been shooting with the best professional-grade glass from Canon (L) and Nikon (ED). We are familiar with Zeiss and Leica lenses. But this Fuji lens is among the best. If you own the Fuji XF 35 mm F1.4 you already know the potential of this lens in the right hands. Like other Fuji X-series lenses, it is corrected for distortion. The resolution is great at 1.4, gets very strong at 2.0, and becomes heavenly between 5.6 and 11. For me personally, the 23 mm focal length is a sweet spot. If I were to choose one focal length to shoot with, that would be it. Not only does it allow you to capture beautiful landscapes and work on documentary photography and streetscapes but you can go ahead and take some creative portraits with it…….
See more pictures on olafphotoblog.com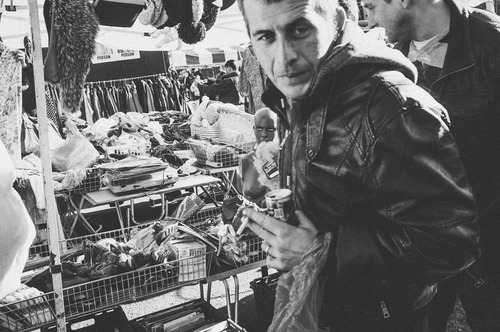 Simon Burgess is a talented photographer based in the Hampshire Village of Nether Wallop. After a recent dose of inspiration, he took to his favorite London markets for a unique project. Armed with a Fuji X100 and Replichrome, film presets for Lightroom, he began creating compelling images, reminiscent of classic film street photography, but updated for the modern era. We caught up with Simon to learn about the markets that inspire him so much, and how Replichrome fits into his post-processing. The Market on Columbia Road kicks into life really early every Sunday morning, when an everyday East End London Street is transformed into a bustling Flower Market. Despite the stallholders shouting prices every opportunity at anyone who appears in need of a bunch of flowers and has money to spend, it's a really relaxed place to spend Sunday morning. There is always good street music, and for people watching there is nowhere better. It's also a great place for vintage and second-hand everythingness. I saw a pile of old Vogue magazines from the '80s, full of great ads all done with film, of course. They made me think that I should try and do a little series from the market using only one lens, a 35mm equivalent on Fuji X100, and everything processed with Replichrome…..
See more pictures on www.gettotallyrad.com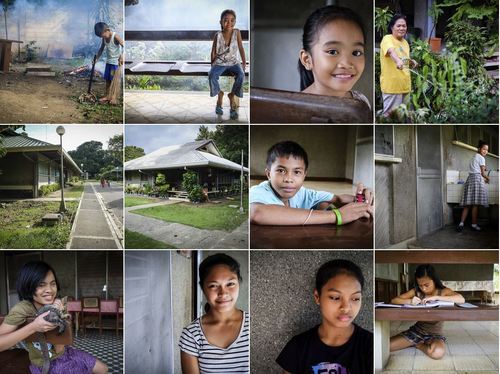 I used the time during the flight from Cebu to Davao to select and edit some of the photos I had shot. I was happy with the results, but decided to do more portraits of the children of SOS Davao. There's a lot going on in the eyes of these kids and I needed to capture as much as possible. Due to my schedule, I could only visit on a school day, so I wasn't able to arrive as early as I would have liked. I shot around the village for a while, just wandering and talking to the kids doing their chores or playing outside. Knocking on doors and going inside, hoping to find a fan to cool down. But it was after school and I knew I had limited time before the light went. I shot mostly outside and started to pick up a posse of the younger kids as I moved around, a few of them demanding I take their photo every minute or two (which I did). A small boy climbed on to my camera bag (which was hanging on my shoulder) and I had no chance of persuading him otherwise. It was hot and humid and the extra weight reminded me how a DSLR kid would have felt and I was thankful for my small Fuji X cameras. I held out as long as possible, but in the end my shoulder faded as fast as the light. I knew I had enough, but I wished I could have had one more day…at least…..
See more pictures on www.kagecollective.com
So firstly, I have to apologise for going missing for so long, a house move and a crazy few months have kept me from updating the blog. Anyway, I'm back and to kick off I'm going to chat about my trips over the summer and how I coped with the x-pro 1 instead of my dslr. My first couple of trips, one to Wales and then one to Spain, I bottled it and took the 5d with me as well, I absolutely didn't need to, the x-pro didn't let me down at all and the longer I use the fuji kit, the more intuitive my way of working with it becomes. This is absolutely crucial for me, I don't even want to think about my kit when I'm working, and the fuji really lends itself to that, I can have everything mapped out on physical buttons so I'm not stuck messing about in menus instead of taking a shot. The absolute best thing about the Fuji x-pro 1 for travel is how compact yet sturdy it is.  The camera feels solid, balances well in your  hand and with a decent sling can be carried around all day without the usual ache from lugging a dslr with a few lenses….
See more pictures on alexlagarejos.blogspot.de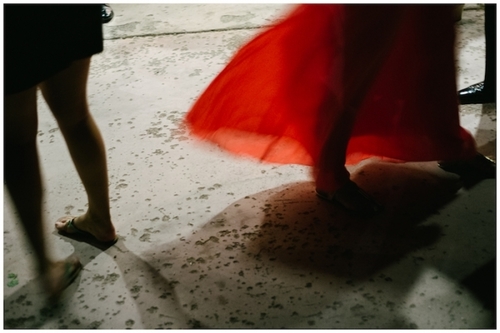 I am really lucky to do what I do for a living and I take it seriouslyl.  A huge risk of creating a business out of a passion is the possibility of repetition or even worse, burn out.  One way that I challenged myself this year was to add a new camera to my bag.  Anyone who has followed my personal work of daily life with my kids knows how much I adore the Fujifilm X Series of cameras, including the X100S and X-Pro1.  I am not a gear-obsessive photographer and I prefer to be as minimalist as possible, but these cameras creates for me an intimate documentary experience that just doesn't feel the same as a typical DSLR.  As I approach the end of the 2013 season of weddings, gathering and reviewing some of my favorite images, I thought I'd showcase just a few that make me even more excited about being a photographer…..
See more pictures on aaroncourter.com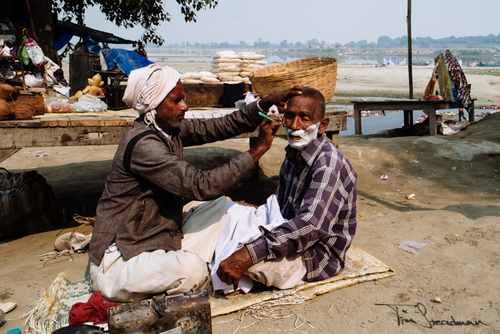 The Yamuna is one of the most sacred rivers in India.  It is the river that graces the foreground of many timeless photos of the Taj Mahal. It is the river that runs through the megalopolis of Delhi and it is strangely one of the last landmarks I consider when thinking of Delhi. I find this odd. Is it possible to think of London without imagining the Thames…Paris without picturing the Seine…New York without the Hudson or East River? I've lived in Delhi for over 3 years and have never strolled the banks of the Yamuna.  I've been to most of Delhi's "Top Ten" and I've  visited many dark corners and colorful monuments recommended by friends.  This is such a huge city full of "undiscovered" places. While searching Google Maps last week for a new niche to visit, I stumbled on the blue streak that runs through Delhi.  OH YEAH, the Yamuna!  Let's go there…..
See more pictures on timsteadmantravel.squarespace.com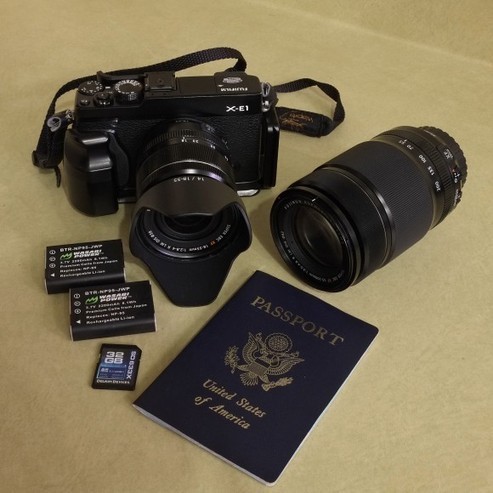 Over the last year, as I have gotten used to a downsized system I've grown a great deal as a photographer and I've come to realize that less complications really does lead to better vision.  I started carrying a smaller system to protect my shoulder and so, at the end of the day, I would feel good instead of dog tired!  I can't express how much I appreciate that Fuji made this system, it is really meeting my needs, and, at least, in my opinion, my work has stepped up several levels.  One thing is certain, I'm having the most fun I've had as a photographer! Now I will admit that I now own almost as much Fuji X system gear in weight as my Nikon stuff!! So where is the weight savings?  I don't carry all of it at one time, unless, it's in the back of the SUV, which is th same way I carry the Nikon stuff! I have, (for now), new stuff keeps coming out, three distinct systems for different kinds of trips. The trip where I want to get great images, but don't want to deal with even a small bag!   I simply love the Fuji X100s and with the 35mm (equiv.) f 2 lens it works for 90% of what I want to shoot! It does good enough for "reasonable" close-ups, and the lens is tack, tack, tack sharp (that means really sharp!!)  I carry  a couple of spare batteries, a couple of chargers in my carry on luggage!  A spare SD card, and I'm set!  I do have a polarizer, but rarely use it on this camera, it just makes such stunning images, I enjoy not having the hassle!  This is my go everywhere, shoot "almost" anything, desert Island camera!…..
See on billfortney.com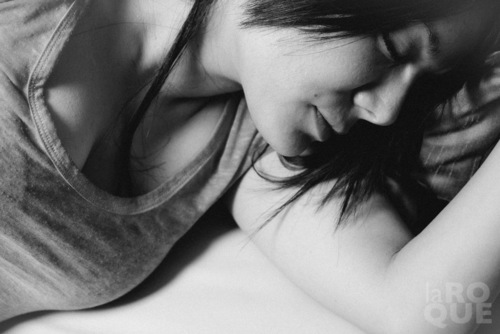 Lately I've somewhat veered away from the technical aspects of photography in the blog, mostly posting short essays in between new Fuji gear reviews. But there is a point at which it might become too self-involved. I do realize that. So today I thought I'd break away from this and do a kind of anatomical review of one of those client shoots I never talk about, tech notes et al. I always ask permission to do it but I usually tend to shy away from posting client assignments. And since I'm usually knee deep in the immediacy of what I'm shooting, after a few months have passed it feels somehow irrelevant; I have a fetish for the here and now… Or maybe the two days ago ;) Last Spring I got a message via Facebook from Aida; she'd apparently been searching for a photographer for quite a long time, had just stumbled on my work and wanted to know if I'd be interested in doing a portrait session with her. We did a back and forth and I proposed that we meet to discuss what she had in mind. I don't do cold sessions, ever — learned that one a long time ago. We had a wonderful time and settled on doing an exterior/interior shoot… But it was March: awful weather, crappy light and not a whole lot of it. Of course, when you don't have a choice you deal with it, you make the best of what's there; but if you can afford to wait, why bother? So we waited. And late April, the Gods of Light rewarded our decision……
See more great pictures on www.laroquephoto.com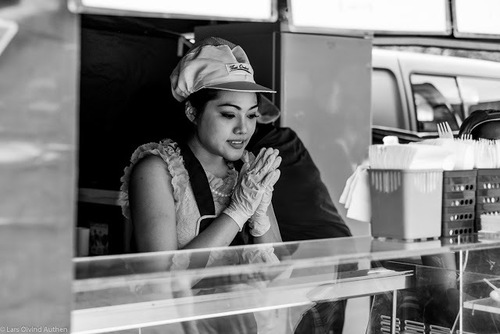 On a dark november's evening like this I miss the Norwegian summer. So after posting lots of pictures from Thailand recently, I thought I'd post some street shots from Norway. These picutres were taken in Oslo during a thai food festival in June 2013 at Youngstorget. Some pictures are from the festival area, others from the streets nearby. Fast autofocus or not, I waited for this situation above to happen, and had already set my focus. I was waiting for one of the adults to move forward to give the street artist money. Then suddenly this girl with the colorfull dress and toy guitar jumped into the frame. Unfortuneatly I cut off the girls leg in the picture, but personally I like this anyway, with him following her with his eyes as she moves forward. I have posted this one before, but then it was the OOC JPEG which had blown out highlights in the background. This version is from the RAW file and post processed in Lightroom 5….
See more pictures on lakeviewman.blogspot.de