Sample Images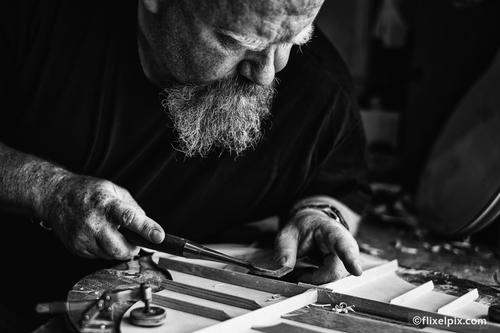 Learning to play guitar is road travelled by many but mastered by only a select few. It is an enduring journey where an obsession with the fine detail is the only route to success. Like mastering playing the guitar the actual construction of an acoustic guitar is an art form in its own right. Unlike playing the instrument few learn how to make a guitar and fewer still master the craft. Avalon Guitars in Newtownards is home to some of the finest guitar luthiers in the world, this bold statement isn't mine but the endorsement of a number of the world's best guitar players. I have been visiting the Avalon guitar factory for over twenty years and the same faces remain, masters of the fine detail they are the unseen artists behind many of the best guitarists and singer songwriters…..
Camera wise I started jumping between the X-Pro1 with 35mm lens and the X-E1 equipped with the 60mm macro. I was shooting wide open (f/1.4 and f/2.4 respectively) in an attempt to create focal points to each image. I was shooting RAW and converting each image to mono to draw out the detail of the woodgrain.
See more black & white pictures on www.flixelpix.com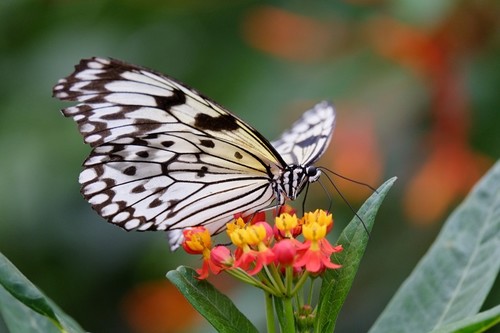 The Fujinon XF 55-200mm F3.5-4.8 R LM OIS is the first telephoto zoom for Fujifilm's X system cameras, and offers an 83-300mm equivalent angle of view. It has built-in optical image stabilization with 4.5 stops claimed benefit, and uses linear stepper motors for silent autofocus. The lens features an (unmarked) aperture control ring, and offers high quality all-metal barrel construction. We're working on expanding our previously-published content on this lens, but for now, click the links below to view our gallery of real-world samples taken in a range of different environments……
See more pictures on www.dpreview.com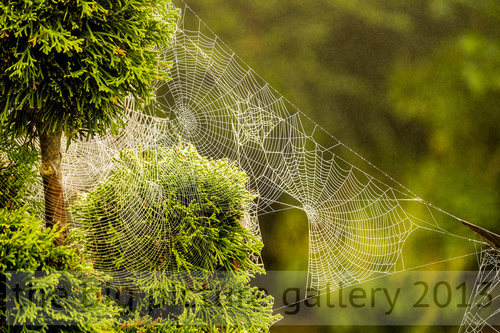 Woke up to find a blanket of fog covering the valley this morning, and a garden covered in dew laden cobwebs. The spiders are so busy I am always amazed to see just how much work goes into a cobweb. The faintest breath of wind and the webs sway, making focus difficult. I shot these pictures this morning using the Fuji 55-200 which offers me better control over background detail as well as precise subject framing. The sun was breaking through but the light was still nice and diffused, I like shooting cobwebs contre jour as you get a nice rimlight on the dew….
See more pictures on www.thebigpicturegallery.com
Kathmandu is a strange mix of Hindu and Buddhist culture. With only a few days to explore my friend Jon and I are sticking around Kathmandu. Our hotel is right across the road from Boudhanath – one of the holiest Buddhist sites in Kathmandu, Nepal. It's also the most photographed spot in the country,  so how do you photograph it in a way completely different than (a) you've done before or (b) like no one else has done? For me, it was trying to look through the obvious and observe what was happening. One of the first things you notice are the masses of people circumnavigating the stupa. I wanted to capture that movement. In fact almost every image of Boudhanath this trip has been about movement. I think it is because there seem to be people everywhere.  I set up my tripod in one of the corners and shot with a slow shutter speed and used the Multiple Exposure feature of the X-Pro1 to show the crowds and the movement….
See on www.thedigitaltrekker.com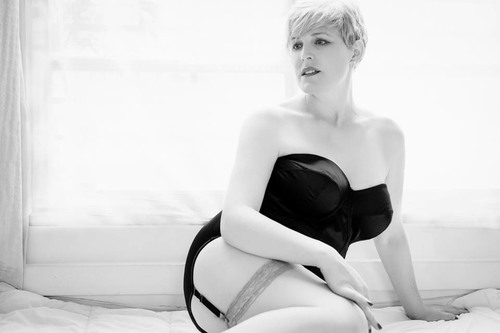 It has been a couple of weeks I have been able to field test the Fuji X-Pro1, and I am already using it as main camera for out work as London Boudoir Photography. I have been in love with that camera for a long time, and now that I can use it regularly I love its concept even more. I have used a specific word, "concept" as it is very important to understand that the Fuji X-Pro1 is not a DSLR and if you expect it to behave like one you will be highly disappointed by it. That said, my journey with this camera had been phenomenal so far, with just few hiccups when I expected it to behave like a DLSR. Lately, I have been looking for a camera that was "less" than my Canon 5DMkII. Don't get me wrong, I don't mean a cheap point and shoot, but a camera that was lighter, less bulky and that would allow me to be more important than the camera itself. When Fabiana had the possibility to have it in her hands, she immediately noticed the difference in weight: its six hundred grams, comprehensive of the lens, were absolutely nothing compared with the almost two kilos of the 5DMkII with a 85mm lens on it. Keep your camera in your hands for hours and hours and you will notice the difference as well! There is also another huge advantage I have found in the Fuji X-Pro1 and its unobtrusiveness: being a left-eye shooter, I have always given my right eye a minor impact in the way I photograph. Now that I use this camera, which is much smaller than the others, I have moved my right eye in the viewfinder; why? That's simple; I use my right eye for checking the exposure, locking the focus and framing, but then I switch all my attention to my left eye. That one sees the real photograph I want! I am still a left-eye shooter, but I can now focus all my attention to my subjects with an eye unobstructed by a viewfinder that limits my ability to see the moment. We specialise in Boudoir Photography, so you have to expect our subjects to be quite intimidated of posing half naked in front of our cameras. A smaller, unobtrusive camera works wonder in lowering the gap and relaxing our customers! This is an A-M-A-Z-I-N-G thing that the Fuji X-Pro1 allows me to do…..
See more pictures on fabyandcarlo.com
In photography, I'm a firm believer in the mushy lump (i.e., the photographer) behind the camera rather than the fanciness of the kit he is shooting with. Great results can be had by just about camera these days but one of the most common questions I get from you guys is regarding my camera gear and workflow for the photos on Handcarry Only. So, instead of replying to each person by email, I figured I might as well write a post about it.

The days of chunky black cameras

For the longest time, since I first started 'serious' photography (meaning: photography as more than a means to 'prove' my participation in various events and holidays), I had been shooting with a SLR camera. First, the Canon 50E (yes, it shoots film), then the digital Canon 10D, Canon 5D and finally, the Canon 5D mark II. I have always appreciated the vast range of lenses available, the good ergonomics, and most of all, the image quality from these big, black, chunky metal boxes. Nevermind that I would often have red welts on my shoulders from lugging these anchors and their requisite variety of (equally heavy) lenses around whilst travelling. One had to suffer for his art right?

Enter the Fujifilm X-Pro1

When I made the decision to go on sabbatical in 2012 to travel to Africa and South America, I started to think long and hard about my willingness to carry my 5D mark II and L lenses on what would be a backpacking trip, probably one involving numerous journeys in sometimes more than a little dodgy buses and nights in hostel dormitories. Also, the sheer weight of the metal and glass, hauled over long distances by foot, might actually do more than a bit to detract from the enjoyment of the trip. With that in mind, and the then recent release of the Fujifilm X-Pro1, I ended up selling my Canon 5D mark II and getting the Fuji. The X-Pro1 promised a DSLR equivalent image quality, with a minimal weight penalty. The fantastic Fujinon primes that launched with the X-Pro1 sealed the deal. I went ahead and bought all three of the initial prime lenses, the XF 18mm f2, the XF 35mm f1.4 and the XF 60mm f2.4 to go with my new Fujifilm X-Pro1, giving me the full frame equivalent focal lengths of 27mm, 52.5mm and 90mm. I would have loved a 35mm equivalent but as of now (April 2013), the 23mm from Fujifilm has let to be released.
Lens cap? What lens cap?
The X-Pro1 and all 3 lenses fit in a beautiful Billingham Hadley Pro with room to spare (for extra batteries, maps, a water bottle, passport, mobile phone, wallet and various other unidentified crumpled pieces of paper which have lingered in the pockets for far too long. I have dispensed with the fiddly lens caps on the 3 Fuji lenses, using only the lens hoods and B+W UV filters for protection.
Post Production Workflow
For a good number of months since I first got the X-Pro1, I shot in jpeg only as my image editor of choice, Aperture, did not support Fujifilm RAF files. At some point, I got tired of waiting and switched to Adobe Lightroom, which despite initial quality concerns with the RAW conversion, supported the RAF files produced by the X-Pro1. By all accounts, Adobe have since improved the quality of the RAW conversions, although I don't pixel peep enough to notice the difference, but I'll just take the word of the internet tech experts for it. I use VSCO Film presets to treat most of the images, as I like the softer, more organic look it affords the digital images, not quite the same but reminiscent of my days shooting film with my favourite stocks like Fujifilm Reala, Provia 100, Velvia 50, NPH 400, Neopan 1600 and Kodak 100VS and Portra series of films. I usually tweak the settings a bit to taste and level out horizons but generally don't spend too much time post processing the images. I believe in ruthless culling of photos, only the relevant ones that tell the story of the destination or my experiences in the place get online. I hate viewing all 534 of someones vacation photos and try my utmost not to put Handcarry Only readers through the ordeal. Let me know if you'd like to know anything else in the comments below and I'll be glad to share.
See more pictures on handcarryonly.com
The sun was shining so we headed up to Hollow Ponds and took a rowing boat out on the water. It was a lot of fun although I had to do all the rowing. A few shots below all processed with VSCO Film 04….
See more pictures on samburtonphoto.com
what a really luck guy I am…
a few days ago I just walked in the local photostore to pick up some equipment for my loewe photobag and while paying couldn't help asking for a delivering date of the fujinon xf27 – the answer came immediate and really unexpected: "yes, we do have one in stock since yesterday!"  BONG :-)) after testing af speed and minimal focus distance with a few shots inside the store it took me another hour of thinking and googling, but then returned back and bought the lens. why did I hesitate? well, I've not been quite sure, if the lens was worth buying or if it's better to wait for the xf23 prime? on the pro side, since I'm not owning a prime lens near the 35mm ff-format, it definitely does fit well in my existing xf-collection (14, 18-55, 60, 55-200). besides that, I assumed, that I can benefit from the pancake size, offering low weight and a "stealth mode"-design due its smallness, which for sure is also practicable for street-photography. the xf35 prime on the other hand will offer two stops more – from f2.8 down to f1.4 – and will certainly play in it's own optical class, providing a different – higher level – playground for us photographers. for those now asking: what about the xf35? I can respond, that I personally prefer the 41mm focal length of the xf27 over the 53mm of the xf35, seeing the latter already more at the beginning of tele. the fact that the xf27 will therefore allow me easier picture composition in every day shooting, destroyed my last doubts……
See more pictures on www.refro.at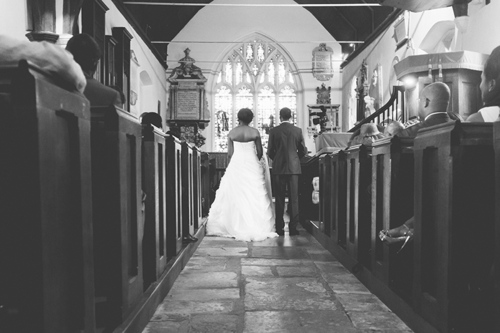 I decided to introduce my travel camera into my wedding kit bag this  season and am loving it! The X100s is a brilliant compliment to my two X-Pro 1s. Things are still in the early stages but it looks so promising.  I am finding that the 35mm focal length is a joy to work with and it compliments the 50mm focal length for a days coverage.

All images in this post are a combination of my x100s and one of my X-Pro 1s with the 35mm 1.4 lens.
See more pictures on vopoku.com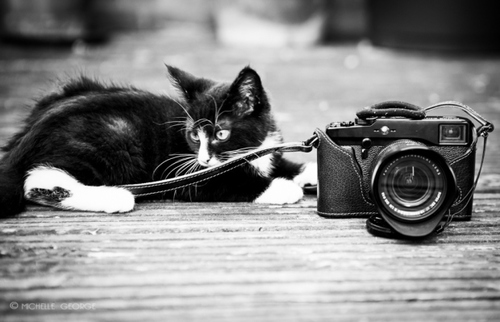 As I'm generally using the Fuji X Pro 1 in controlled environments with either models or actors following my direction what better way to test out the Auto Focus speed and accuracy than to test run it with my new kitten Marlon…as you can guess he's extremely hyperactive and doesn't take direction too well. I mainly took advantage of the fantastic ISO and set it around 500 to 1250 so I could have a fast shutter speed to capture movement…..
See more pictures on creativelondonphotographer.wordpress.com