Sample Images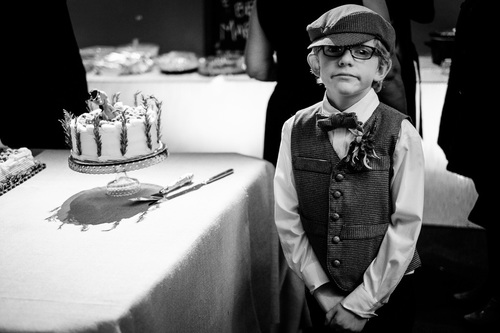 Dawn and Robert have been mar­ried for ten years, and finally had the wed­ding they'd always wanted. Durham fix­tures who I have had the good for­tune to get to know over the past few years, Dawn and Robert are incred­i­bly kind, thought­ful, and charis­matic peo­ple that have assem­bled a fas­ci­nat­ing crowd of friends and fam­ily around them. They also have two great and insanely adorable kids, Cash and Zoe. I was thrilled to attend their wed­ding, see their love, and be sur­rounded by the good folks they've met along the way. Fol­low­ing are some of my favorite pho­tos their spe­cial day. Thanks to Dawn and Bland for invit­ing us to be a part of it!…..
See on markschuelerphoto.com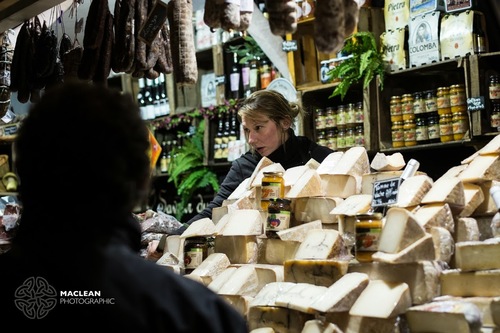 On the Champs Elysee towards the Place de la Concorde is the location for the annual Christmas market.  The stalls line each side of the avenue along with food vendors and a fun fair.  The whole area is lit by thousands upon thousands of Christmas lights, with festive music playing over the speakers along the Champs Elysee; the whole scene is very Christmassy…..
See on macleancomms.blogspot.de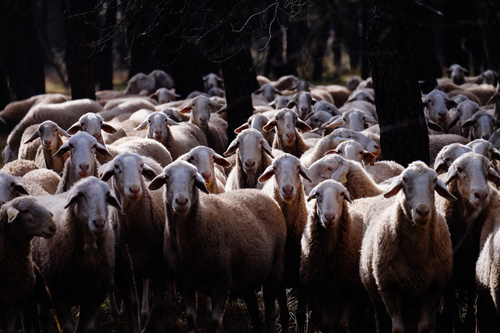 … In an inland Finisterre (end of the earth).
Ramiro (Valladolid, Spain), an inland Finisterre, as Rubén likes to call this little corner of inner Spain. He's chosen this land to settle, to be where Quesería Granja Cantagrullas was to be founded. ¿who is this Rubén? He is a cheesemaker, but not an ordinary one. He masters his job. I've come here with a group of fellow photography enthusiast like me, in a visit organized by Piensa en Foto to know Granja Cantagrullasproject: a life project. Why do I say it's not that easy to find someone like him? Not because in just two years he's started from scratch a project that has led him to be one of the most renowned cheese makers in Spain. It's not because he used to be working for UN (advisor in development projects) with no previous experience in anything related to cheese making at all. Not because, now that many Spanish young people are leaving our country in their quest for a future far from our unemployment huge figures, he's decided to settle in a small corner of the inner lands of Spain. No, I don't even say so cause he's developed his mastery making cheeses working with methods far from the tradition in this part of Spain. Granja Cantagrullas produces cheese with raw sheep's milk with a concept wich is far from the pressed paste cheeses produced in Castile (the region of Spain where Cantagrullas is). The qualities that make Rubén so special are his honesty, his self-confidence, his illusion and passion. And that is infectious…….
See more pictures on www.rafagarciaphoto.com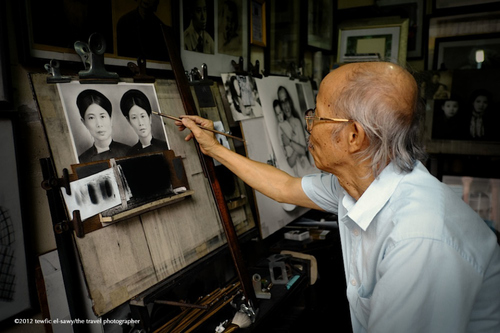 Whenever I think of Hanoi, I especially miss its 36 meandering 13th-century streets of its storied Old Quarter. I read that these streets are almost 1,000-year old, and have a hefty history. They became crowded and lively in the 15th century, and most of them retain their original and ancient architecture. In Vietnamese, phố means street, and Hanoi's 36 streets carry the names of the professions (or guilds) that used to be carried out in them, For example, Phố Hang Bun is the street where vermicelli was made and sold, Phố Hang Ma is where paper was made, Phố Hang Bac is where silver jewelry was found. However, Phố Hàng Ngang means 'horizontal street', and it's where I found Nguyen Bao Nguyen. This artist specialized in drawing and copying old (or damaged) photographs in exquisite details; a painstaking task that takes him many days. I walked over to his store (or atelier) about three times while I was in Hanoi, and on each occasion, I spent an hour or so photographing and watching him draw, paint and fuss about his framed pictures…as well as occasionally meeting with a client. He was very amiable and welcomed my being there with the attitude of one who's used to that kind of attention.
The Portraitist of Phố Hàng Ngang is a series of photographs made with a Fuji X Pro-1/Fujinon 18mm and Leica M9/Elmarit 28mm. It's the sort of short and concise photo narrative that appeals to me…especially that it documents a dying traditional craft such as this one.
See more pictures on thestreetleica.wordpress.com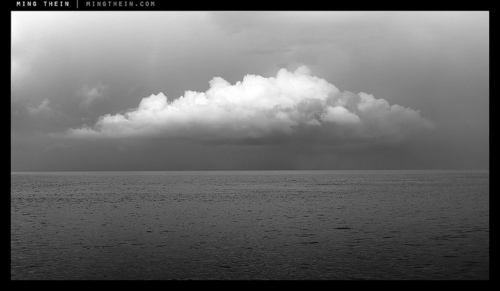 I'll be straight up honest here: I'm not known as a landscape photographer. Far from it, in fact. But that hasn't stopped me from experimenting, and as we all know, experimentation is the key to artistic development and evolution: applying what you learn in one discipline to your others can result in something unique, and vice versa. I think the relationship between landscape, cityscape and architectural photography is pretty obvious. Might I approach a watch or food plating as a landscape in future? Why not! Or treat a landscape as an abstract? Certainly. Let's start – as usual – by throwing the rule book out of the window. Warning: I'm going to make some people very angry here. Forget the rule of thirds, fifths, golden proportion, whatever – if your subject doesn't fit the composition, it doesn't fit. And there's simply no way the rule of thirds can apply universally across multiple aspect ratios; a square will have very different balance properties to a 16:9 cinematic…..
See on blog.mingthein.com
I live in a part of the country which I can love and hate. In winter it can be so brown, with  fields of burnt bushes and grass, it can certainly bring you down. Now with winter over 3 months past, and spring just coming to an end, things are starting to look up. We have a few nice parks in the Jo'burg area, which is where we decided to spend our Sunday afternoon. This one you have to pay to go in, as it is the beautiful botanical gardens, Walter Sisulu. We take our usual picnic gear and head off. It's a strange, cloudy day, with threats of rain on the way we wonder if it is worth paying to go in, only to be rushed out by the dark clouds and some drizzle. We brave it with the hope of a couple hours of trees and birds. Once we've settled down and are ready to just lie down and take in the area, I instead grab my camera and think: 'Let's see if I can get some nice images in a 10-20 meter radius.' This low-cut trunk at a close distance caught my eye, and I wander towards it to take the shot, I go low to shoot and the colours just pop out and scream at me. It hit me; I have found my subjects! …..
See on www.neillsoden.co.za
I took 2 dare decisions last October. First I decided to travel to Vietnam solo and second I ditched my Canon DSLR to travel only with Fujifilm cameras x100s and X-E1. The actual planning of the trip started couple of months back. I was a bit confused where to start the trip south or north of Vietnam and whether to include the middle part of Vietnam. The thing about Vietnam is that everything is possible. Airlines were available and my options were wide open. After some serious research I decided to stick to the north for this trip and leave the other parts for another trip (yes there will be other trips!).  Hanoi, Lao Cai (Sapa & BacHa) and Halong Bay were the areas I visited in this 10 days adventure……
See more pictures on notjustaphoto.me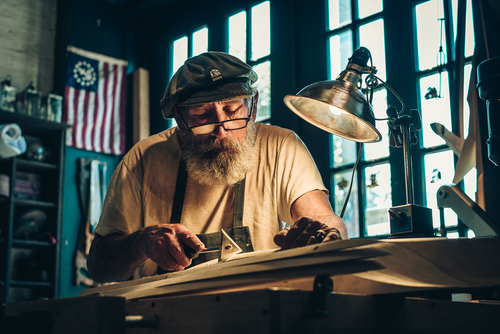 Walking down Fell's Point in Baltimore (USA), I stumbled upon this extraordinary man smoking a cigarette outside of The Preservation Society & Fell's Point Visitor Center which was closed down for the day. After exchanging a few words he offered me to step in to discover and share thoughts about a passion he has been pursuing since turning 9 years old. For the last 51 years, Mr. Jim has been building ship models as a selftaught. As a Vermont native, there is no doubt that wood carving has always been in his very own blood. Never short of fascinating stories, he kept telling me about his personal life experiences and long years serving in the US Marine Corps. At some point he got lucky enough not to land on the Vietnamese coast as his battle ship withdrew from its mission at the very last moment. The war had just ended. As Mr. Jim was working on a boat replica ordered by a famous historian, his sailor stories and life philosophy brought an almost mystical atmosphere to the room……
See more pictures on francoismarclay.squarespace.com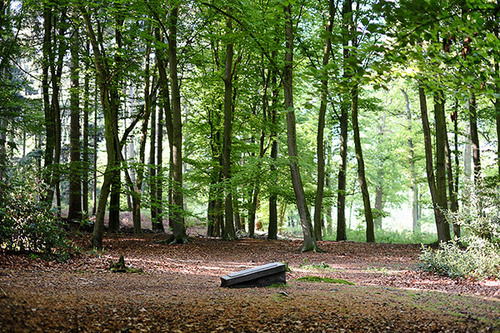 I had been to this location a few times before, 'Landgoed Zegenwerp'. A rather small but impressive forrest on an old estate with tall beech trees just across the river De Dommel but within a kilometer from my house. I knew there should be a grave somewhere on the estate, I'd never seen it but had read about it in a magazine. So one day I decided to look for it. And I found it, just a few meters from where I had been photographing many times before. The grave of a small child from one of the owners in the nineteenth century: baron Willem Arnold Alting Lamoraal van Geusau and his wife Sybilla Hendrina Wilhelmina. And just when I discovered the grave, the sun began to shine and light started pouring into the forrest giving me a magnificent view. I just stood there. Stood there and enjoyed the moment…..
See on robertpaul.exposure.so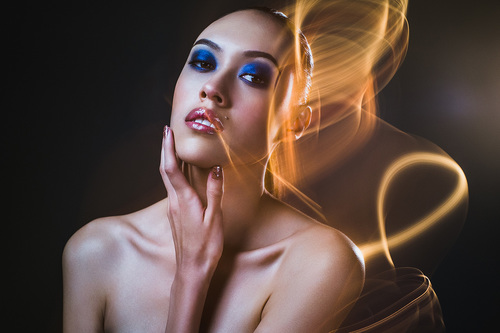 When I bought the Fuji X-Pro1 back in February (2013) I never had any intentions of using it for anything other than a compact walk around camera to be used when I was out with my family, but the question of whether or not I thought it could be used as a working professionals camera was coming at me repeatedly from other photographers, so I decided to give it a test run. Now, there are those of you who are coming here that are more interested in the photos than my thoughts on the X-Pro1, so I'll start off showing those and move onto my thoughts after. All of these images were shot using the Fuji XF 35mm f/1.4 lens, which is a 50mm equivalent when mounted on the X-Pro1. I used mixed lighting sources (flash mixed with constant light) with long exposures (around 2 seconds) to achieve the motion effects. Hair & Makeup by the incredibly talented Mallory McGowan…….
See more great studio pictures on nathanelson.com