Sample Images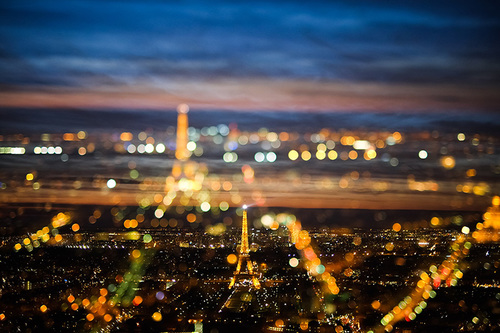 From my reader Vincent:
"I was lucky enough to get my hands on an x100s just before I begun my travels this year and I think it is the single most important photographic equipment I have ever bought. I carry it with me everywhere, it fits into my pockets effortlessly and it just becomes an extension of who I am. As a result of having the x100s in my pocket where ever I go and the travels I have coming up over the next few years, I thought it will be fun to create X-PLR. X-PLR is derived from explore and a play on the X series cameras. My aim is to explore as many different countries and cultures as possible and I will be documenting  99% of my travels with the X100s. X-PLR is still at an experimental phase but I  plan to visit some interesting places, my aim is to document things as I go along, so I am excited to see how things develop over the years…."
See more pictures on vopoku.com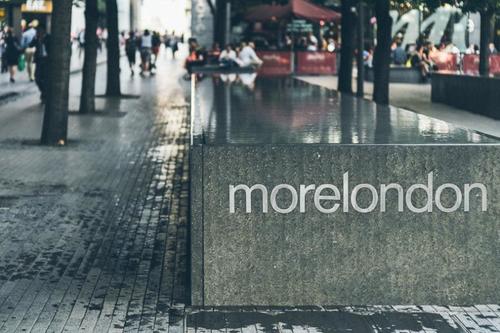 Naja, ich gebe zu, der Titel verspricht mehr als es dann tatsächlich ist. Denn würde ich London mit der x-pro erkunden wollen, bräuchte ich vor allem ein paar mehr Tage vor Ort frei – ich hatte nur einen :(
Also korrigiere ich, nachdem ihr ja alle schon mal bis hierher gekommen seid, und gebe zu, dass ich lediglich ein paar Stunden in der Umgebung der Tower Bridge in London unterwegs war. Die Gegend um die Tube Station "London Bridge" ist eine gelungene Mischung aus moderner und traditioneller englischer Architektur. Da ich das letzte mal mit 12 Jahren bei der Tower Bridge war, war ich neugierig zu sehen, wie sich die Gegend verändert hat. Um ehrlich zu sein, das einzige, was mir bekannt vorkam, war die Tower Bridge (nicht sehr überraschend). Die Gegend scheint mir komplett verändert, aber nun gut, so gut kenne ich London jetzt auch nicht und als ich 12 Jahre alt war, schrieb man noch neunzehnhundert… und nicht 2013.
See more pictures on www.qimago.de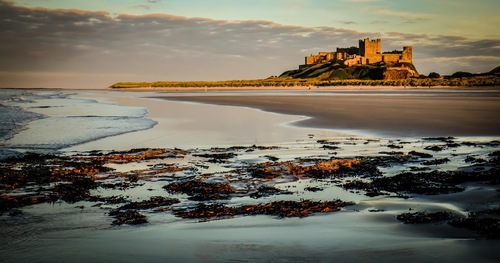 The family holiday this year saw us go to Beadnell in Northumberland, just down the coast from Bamburgh and the famous castle. This would be my first visit taking the X Pro1. All previous visits had ended with me trying to get shots of this iconic scene in the wind and the rain. I hoped that the weather would relent this time and I could try for the classic image, taken from the beach in great light …
I got my wish! My biggest problem was trying to do justice to the light, and keeping other photographers out of the shot!!
See on johnashphoto.blogspot.co.uk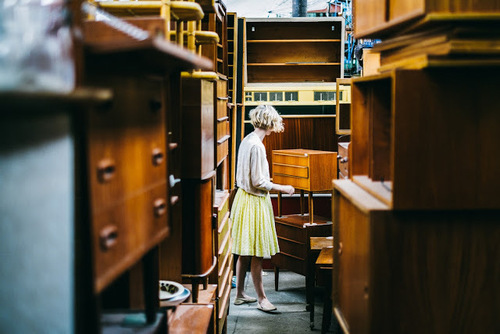 I went to a flea market today and brought my X-Pro1 along. This was an amazing place! It was also a great place to test the high iso of the camera, and I can only say I am hugely imressed. Canon 5d mark II did not do a better job when it comes to high iso.My last camera the Canon 1ds mark III would not have a chance! I also find that with the latest firmware, there is hardly any focussing problems in the dark. That camera is awesome…
See more pictures on louwit.blogspot.de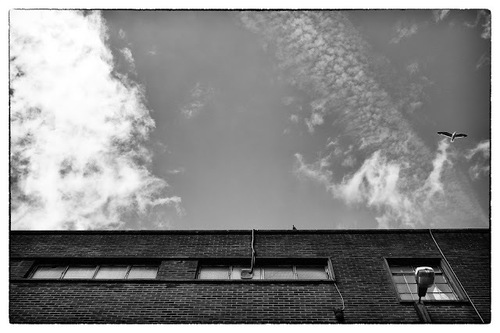 Welcome to the website of award winning Photographers iWorks Photography. Gary Ross is Wedding Photography specialists based in Glasgow Scotland and covering all of the UK and further Destination assignments.
See more pictures on iworksphotographyotherstuff.blogspot.co.uk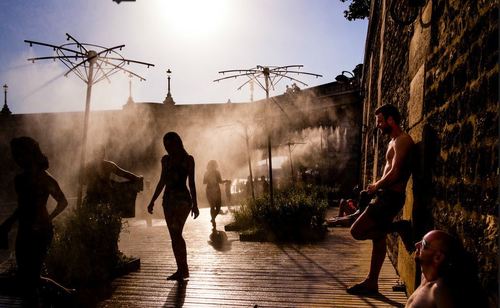 …. recently I spent a few days in Paris and discovered what the French call the 'Paris Plages', the Paris beaches. Every July and August the office of the mayor blocks a stretch of road along the river Seine and converts it to a beach. For those who can't afford to leave the city in summer this beach provides a refuge from the heat, humidity and the tourist masses. I also found the beach to be a great equalizer: in the sand you find the rich and the poor, the Africans and the Europeans, the beautiful and the not-so-beatiful, the old and the young.

While many cities around the world have developed similar concepts, none of them can beat the atmosphere of a warm evening on the stretch of road that is borrowed from traffic for a few weeks in sweltering heat of summer.

All the photos were taken with my Fuji X100s and X-Pro 1 cameras. On the latter I used mainly the 18/2.8 lens, sometimes also the 35/1.4….

See more pictures on www.cabophoto.com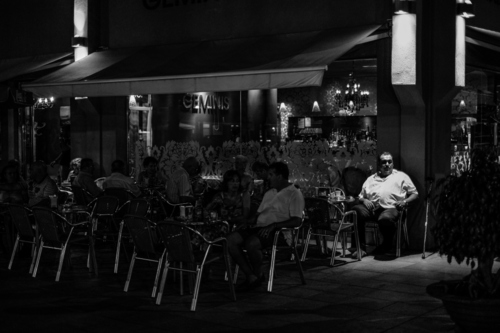 I know I have been a bit absent in updating the blog. The reason for this is twofold; vacation and becoming a house owner. However tiresome the pictures of my new house might be to the general public, some might find my street shots from my vacation more fun. We lived near Lake Vinuela just 40 km outside Malaga in Spain.  The nature was breathtaking, and I'll do a follow up with a post containing landscape photos (Yes the X-Pro1 / x100s works quite well for this too). For now I'll leave you with some street images taken in parts in the countryside, in parts in the streets of Torre Del Mar, and Velez Malaga. All images was taken with the X-Pro1 w/ 35mm f/1.4, or the x100s. Some were converted to black and white in LR. The color versions are processed using VSCO Film Fuji Superia with a cutom yellow tone tweak…..
See more pictures on jonasraskphotography.com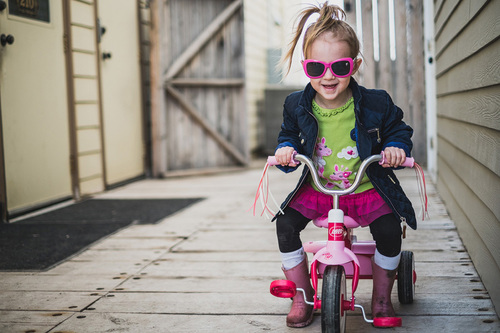 If you're a street or travel photographer, you've likely already read every review out there (and there are about a million) so you already know how this camera operates in those circumstances. I'm not a street or travel photographer, I'm a portrait photographer that operates in controlled environments, but I'm also a father of two, which was the main driving force behind my decision to get this camera. In 2011 I picked up the Fuji x100, and it fell short. The focus was slooooooow, and seeing as I had purchased it to take photos of my daughter (my son had not yet entered the world at that time) and she was entering into that "I just learned how to walk and I am going to tear ass all over the place" phase, I missed 8 out of 10 photos that I wanted to take. Needless to say I sold it to someone who didn't have children……
See more pictures on nathanelsonblog.com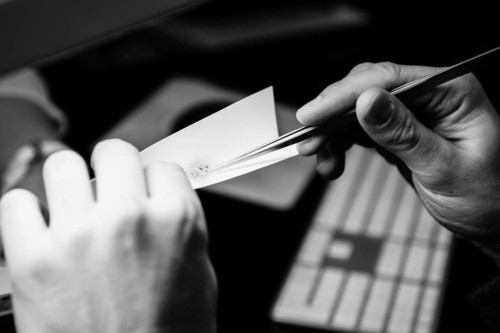 Having the right photography equipment is very important in conveying both the look of the stones and jewelry I photograph, but also in conveying the environments I visit.I've always been interested in photography, more from the travel perspective, and had my start with manual focus film photography at a early age. Today, in the digital age, photographing gems, jewelry, and travel have become a great deal easier. Moreover, having the ability to see what you get  in the LCD panel, right after snapping a shot is really a godsend. For the last few years I have used a combination of equipment, but was never really satisfied with my travel equipment until now. At home, and in the studio I always had a a Nikon DSLR at my side. It's great to have a large ,machine, with wonderful quality, to take shots of jewelry and stones. Because of the slow nature of macro photography, I never needed autofocus to shoot gems and jewelry, and have always defaulted to my old 1970′s nikon 55mm macro lens. This lens, that my dad used for his photos on a film camera, has worked amazingly with my DSLR for digital shots.  It even has a nifty extension tube, which allow bigger and more detailed images from really small objects, and gets me really close to the subject. One of the problems with a DSLRs however is lugging it around all over the place. So as a compromise I always traveled with a compact Canon camera. While good for some types of shots, and very convenient, the image quality never really broke out – especially for macro shooting of small stones, rings, or minerals….
See on michaelabrahamgems.com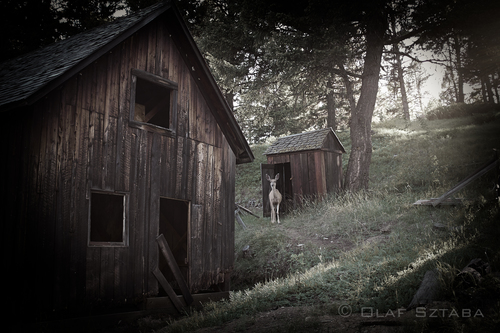 For a long time we have been planning to visit two of Montana's ghost towns, Garnet and Elkhorn. While access to Elkhorn was fairly good, our day trip to Garnet was much more challenging. The main road was closed and we had to take a detour. It was a logging road – narrow, bumpy and poorly marked, hugging a mountain. We really needed an all-terrain vehicle. As a result, our sedan and our patience were put to the test. But all our grumbles evaporated when we arrived. Both towns met our criteria for a ghost town – a secluded old place with difficult access and few people around. As usual we were equipped with the Fuji X-Pro1 plus XF 14mm F2.8 lens and Fuji X100s (we also had the XF 35 & 60mm). The 21mm and 35mm (after conversion) focal length is my favourite way of seeing. Kasia and I really like the "get close and shoot wide" approach, especially while photographing structures and landscapes. Wouldn't you know it – just when we wanted moody clouds and diffused light appropriate for a ghost town, the sun blazed down on both Garnet and Elkhorn. The bright sunshine forced us to look for strong patterns and shadows. We shot most of the photographs without a tripod, allowing full creativity. We crawled, climbed and flung ourselves prone, looking for different perspectives. And because we didn't use a tripod, we could concentrate on composition and light without distraction. Even though you sometimes get slightly fuzzy photos this way, I don't have a problem with that. I have found from experience that most of our best photographs were taken with camera in hand, letting the creative juices flow….
See more pictures on olafphotoblog.com