Sample Images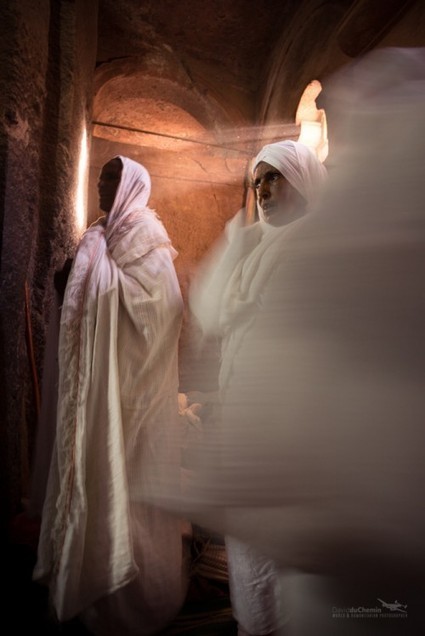 A week ago a group of us landed in Lalibela, Ethiopia about the same time as thousands of orthodox pilgrims were arriving from all over the country. We spent the last week in this high dusty town, walking among the centuries-old churches, all carved from the red rock on which this town sits, and waiting for orthodox Christmas. Unique in ways I've not encountered anywhere else in Africa, Ethiopia is hard to describe to those who haven't been, and Lalibela is even more so. After being exiled to Jerusalem by his brother the king, Prince Lalibela eventually returned to his home with the intention of building an African Jerusalem, and this town – some 2600 meters in the mountainous north of Ethiopia – was where he built it.  Churches here, all intricately carved from the rock, and joined by tunnels and bridges, are alive; they throng with life, the priests and pilgrims moving to the rhythms of a faith practiced here for many centuries. The walls are hung with tapestries, the floors covered in carpets, all of it lit from high carved windows and the odd bare bulb, placed wherever the rock allows. It's crowded and dusty and full of mystery and humanity…..
See more pictures on davidduchemin.com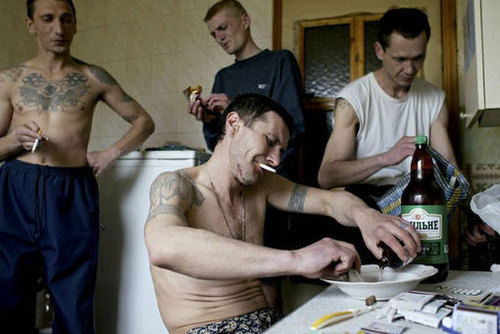 Donald Weber's quest for a compelling story has taken him across the planet, through Africa, eastern Europe, Russia and South America. The Toronto-born shooter has won two World Press Photo Awards, the Lange-Taylor Documentary Prize, completed the Guggenheim and Canada Council fellowships and is a member of the acclaimed VII Photo Agency. After years abroad, the Canadian photojournalist is back living in North America and wrapping up a new project, War Sand. He recently took time from his busy schedule to talk about the project, how he does what he does, and why working at a newspaper is still an awesome job….
See on www.thetyee.ca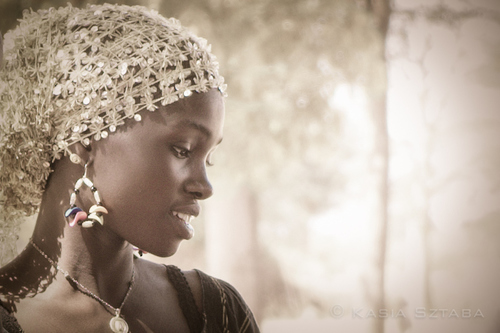 While heading to the ballroom on New Year's Eve, we photographers had a lot of reasons to celebrate: 2013 was a year when many people rediscovered their passion for photography. After years of megapixel wars and an SLR monopoly, last year brought us new tools, which helped to redirect our senses toward image creation and away from technical mumbo-jumbo. Of course, as many of you know, Kasia and I have been shooting exclusively with the Fuji X-series cameras. Since our first interaction with the game-changing X100, to the later-released Fuji X-Pro1, Fuji X-E1 and Fuji X100S, our way of seeing the world has found its camera match. While looking through our 2013 images we couldn't have been more pleased. If there are any flaws or imperfections they could all be ascribed to our failure in the process of crafting an image rather than to any gear limitations…..
See more great pictures on olafphotoblog.com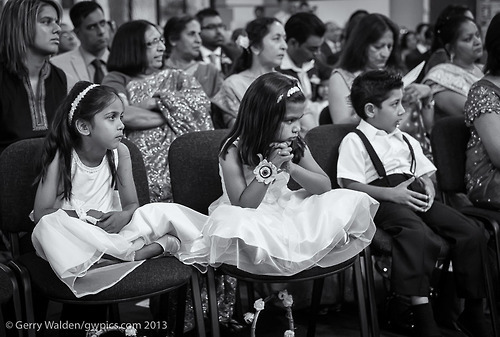 I am a freelance photographer living in Southampton, England. this Tumblr site is dedicated the work I do with the Fujifilm X-Pro1. I have been gradually adding new work to my 'Street Photography' gallery, and there is a slide show you can view by clicking on this link. I hope you enjoy the images, and maybe smile at one or two. I am afraid it appears the slide show may be a bit slow……
See more pictures on gerry-walden.tumblr.com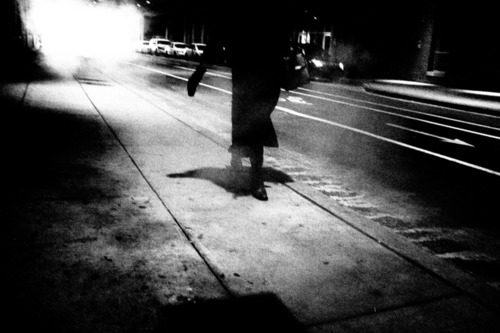 Don't get things wrong now, 20f is cold. I know, I know…my wife Tanya laughs at the Americans and spoiled way of living. So as she walked outside to the garden, it was obvious that America has worked it's way into her mind and heart. She comes back in and says…."You better dress warm because you can't take the cold like me". Well, of course she ran into the living room and got under a blanket to warm up. I smiled and just let her think she's still a Russian Comrade that doesn't flinch in the cold. But she did set the course for the day. See, I am told that I am not the sharpest pencil in the box…(yeah right)….but I know when it's cold. I also know that film will reticulated in cold but sensors aren't as sensitive to weather conditions. So I headed out with the XE1 and 21mm Skopar to just take a nice walk in the more than brisk cold……

See on streetshooter.net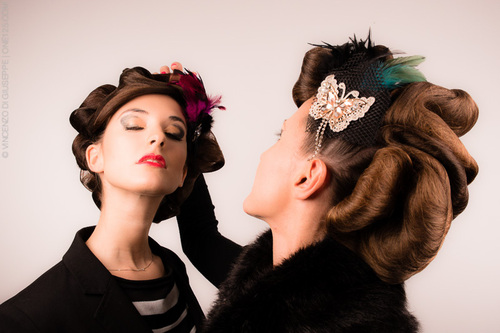 I went a long road since 2003, the year I took photography more seriously. In this ten years I went through many experiences and I discovered that I like making experiments while discovering new areas of photography. Some weeks ago – still in 2013 – a friend of mine called saying "why don't you come and help me with a photo-shoot?". It was a shooting on client's site, an hairstylist, something I never did before… so I jumped in! We planned two days of work on sundays, when the studio is closed. We settled there our lights and gear, that meant four soft-boxes, remotes, tripods, diffusers… definitely a lot of stuff, but the best part was bringing on a fashion assignment my Fuji X-E1, 35mm, 23mm and 18-55 zoom. Yes, it is right, I brought a APS-C system and It was… fashion!
See more pictures on one125.com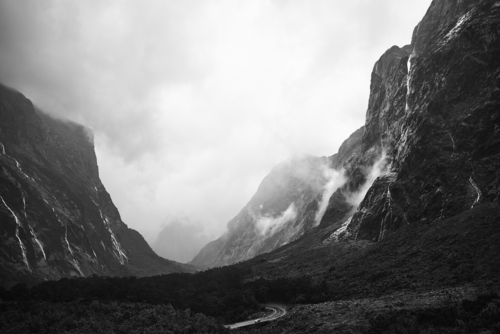 Maybe my wife thought it was funny to book a trip for the close of 2013 without cell phone coverage, or an active internet connection, but having come out the other end feeling the way I do, I totally get it. The experience was definitely worth the withdrawl. Constantly glued to the keyboard and enslaved to the drum of social media's beat was taking its toll. The plan over the break was to head into the New Zealand alpine regions, embarking on another one of the countries great walks: the Kepler. Wandering through beech forest, along lake shores, listening to rolling thunder through the valleys and placing one foot after another, while engulfed in vast valleys and snow capped peaks, is a great way to clear the air and your head. Almost all my nature work comes from the vast and varied landscapes of New Zealand, but the stunning views and painting perfect vistas come at a price. Day one of four on the Kepler was spent amongst native bush; winding into the hills it was a slog in the heat, with nothing but up and more up around every bend, for six very long hours. With a 15 kg pack on your back, bursting at the seams, each step was a mental battle until the trail gave up its bounty and the views pushed the constant reminder of aching hip and knee joints deep into your subconscious……
See more pictures from New Zealand on www.bokeh-monster.com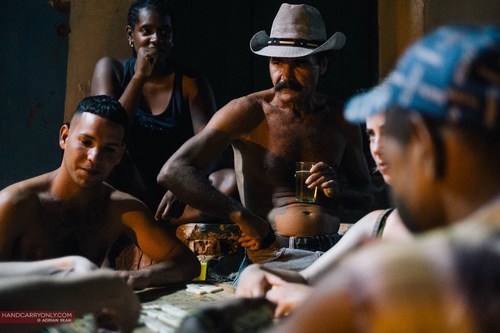 The old cobbled street was proving a bit of a challenge in the dim light, the scattered street lamps casting strange shadows on the peeling colonial era buildings lining either side of the road. Our footsteps were unsure and the uneven ground, still slightly slick with the brief rain that had fallen in the evening, was slippery, hiding puddles of water in the darkness. The sounds of salsa music wafted through the warm, humid night, somewhere round the corner, there must have been a bar with a live band, I could imagine mojitos being downed by the gallon and sweaty, writhing bodies dancing away on a makeshift dance floor. It was Friday night afterall. Just ahead, a group of men huddled round a table, with an occasional excited exclamation or a disappointed groan. They were in the middle of a game of dominos, played on a small wooden table set out by the side of the road. Clearly it was too hot indoors, and life is lived out in the streets in Cuba anyway. The man in the cowboy hat, undoubtedly the alpha male of the group, was obviously playing a bad hand and not liking how the game is going. Taking deep puffs of his cigarette, he looked with a certain amount of disdain at his tiles. He noticed us approaching, our ungainly hobbling on the cobbles must have marked us out as out-of-towners. "¡Ven Ven!" (Come! Come!) he motioned us to his seat and the table, perhaps it was an act of friendship, or perhaps it allowed him a graceful exit from certain defeat, or possibly a combination of both, in any case, an invitation had been extended to join our newfound amigos in their game of dominos. Round the corner, the music had changed to a different beat, the band were playing a cover of 'Chan Chan' by the Buena Vista Social Club. The vocals didn't quite have the exuberance and soul of Ibrahim Ferrer but it was a decent attempt nonetheless. On the old cobbled streets of Trinidad, it was just another Friday night…..
See more pictures on handcarryonly.com
I was about to post this shot with a few others from the same day, but as it's one of a sequence of three, I thought it might be good to have a look at them together to see the reasons one is chosen over the other. A lot of street photography is about one shot. Someone walks toward you, you take the shot and they're gone, never to be repeated ever again. But sometimes you have a chance to fire of two or three. This was one of those times because the dog slowed things down. I  shot this in Glasgow (Scotland) with the X100. It's still my favourite street camera, even though I now have the 23mm f1.4 (35mm full frame) for the X-Pro1. There's just something special about this tiny silent camera. As a side note – the X100s in black was announced yesterday…food for thought…..
See on 35mmstreet.com
Well, I was home again from work because of the snow storm so out comes the camera.  I have been wanting to do an image based on "Ophelia" by John Everett Millais so I knew I would have to shoot an image of myself lying on the floor with camera above on the tripod.  I shot with my Fuji X-Pro1 with the 14mm lens.  I used a ten second timer so I could focus, run like hell, throw myself on the floor and pose fast.   I then created a composite using this image and an image I took at Rockefeller Preserve on New Years Day of  looking down through the ice on Swan Lake. Textures are by Brooke Shaden and the blue iciness was achieved by using the Color Lookup adjustment in Photoshop.  I ran the image through Nik Color Efex 4 and then back to photoshop for some final adjustments.  The image is titled "Beneath the Ice"…..
See on karenjohnsonphotography.wordpress.com

---
Fujifilm Fujinon XF 14mm F2.8
Do you love my work and want to support me? If you're planning on buying camera gear, you can check out above-noted links. Prices remain the same for you, but a small percentage of your purchase value is valued back to me. Thank you!
---