Sample Images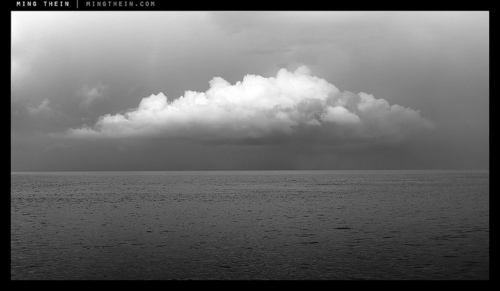 I'll be straight up honest here: I'm not known as a landscape photographer. Far from it, in fact. But that hasn't stopped me from experimenting, and as we all know, experimentation is the key to artistic development and evolution: applying what you learn in one discipline to your others can result in something unique, and vice versa. I think the relationship between landscape, cityscape and architectural photography is pretty obvious. Might I approach a watch or food plating as a landscape in future? Why not! Or treat a landscape as an abstract? Certainly. Let's start – as usual – by throwing the rule book out of the window. Warning: I'm going to make some people very angry here. Forget the rule of thirds, fifths, golden proportion, whatever – if your subject doesn't fit the composition, it doesn't fit. And there's simply no way the rule of thirds can apply universally across multiple aspect ratios; a square will have very different balance properties to a 16:9 cinematic…..
See on blog.mingthein.com
I live in a part of the country which I can love and hate. In winter it can be so brown, with  fields of burnt bushes and grass, it can certainly bring you down. Now with winter over 3 months past, and spring just coming to an end, things are starting to look up. We have a few nice parks in the Jo'burg area, which is where we decided to spend our Sunday afternoon. This one you have to pay to go in, as it is the beautiful botanical gardens, Walter Sisulu. We take our usual picnic gear and head off. It's a strange, cloudy day, with threats of rain on the way we wonder if it is worth paying to go in, only to be rushed out by the dark clouds and some drizzle. We brave it with the hope of a couple hours of trees and birds. Once we've settled down and are ready to just lie down and take in the area, I instead grab my camera and think: 'Let's see if I can get some nice images in a 10-20 meter radius.' This low-cut trunk at a close distance caught my eye, and I wander towards it to take the shot, I go low to shoot and the colours just pop out and scream at me. It hit me; I have found my subjects! …..
See on www.neillsoden.co.za
I took 2 dare decisions last October. First I decided to travel to Vietnam solo and second I ditched my Canon DSLR to travel only with Fujifilm cameras x100s and X-E1. The actual planning of the trip started couple of months back. I was a bit confused where to start the trip south or north of Vietnam and whether to include the middle part of Vietnam. The thing about Vietnam is that everything is possible. Airlines were available and my options were wide open. After some serious research I decided to stick to the north for this trip and leave the other parts for another trip (yes there will be other trips!).  Hanoi, Lao Cai (Sapa & BacHa) and Halong Bay were the areas I visited in this 10 days adventure……
See more pictures on notjustaphoto.me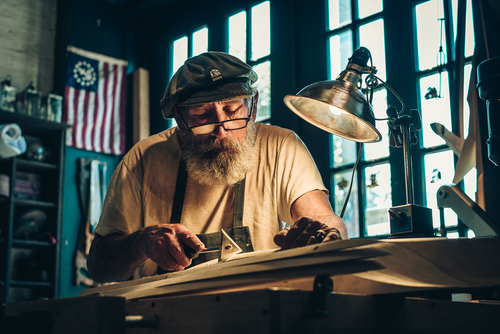 Walking down Fell's Point in Baltimore (USA), I stumbled upon this extraordinary man smoking a cigarette outside of The Preservation Society & Fell's Point Visitor Center which was closed down for the day. After exchanging a few words he offered me to step in to discover and share thoughts about a passion he has been pursuing since turning 9 years old. For the last 51 years, Mr. Jim has been building ship models as a selftaught. As a Vermont native, there is no doubt that wood carving has always been in his very own blood. Never short of fascinating stories, he kept telling me about his personal life experiences and long years serving in the US Marine Corps. At some point he got lucky enough not to land on the Vietnamese coast as his battle ship withdrew from its mission at the very last moment. The war had just ended. As Mr. Jim was working on a boat replica ordered by a famous historian, his sailor stories and life philosophy brought an almost mystical atmosphere to the room……
See more pictures on francoismarclay.squarespace.com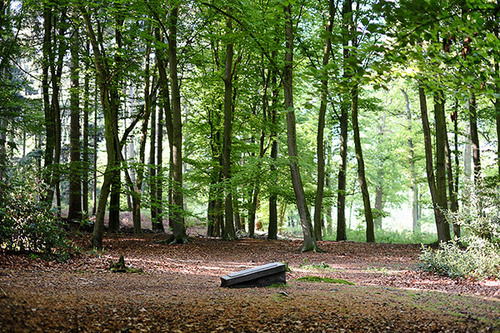 I had been to this location a few times before, 'Landgoed Zegenwerp'. A rather small but impressive forrest on an old estate with tall beech trees just across the river De Dommel but within a kilometer from my house. I knew there should be a grave somewhere on the estate, I'd never seen it but had read about it in a magazine. So one day I decided to look for it. And I found it, just a few meters from where I had been photographing many times before. The grave of a small child from one of the owners in the nineteenth century: baron Willem Arnold Alting Lamoraal van Geusau and his wife Sybilla Hendrina Wilhelmina. And just when I discovered the grave, the sun began to shine and light started pouring into the forrest giving me a magnificent view. I just stood there. Stood there and enjoyed the moment…..
See on robertpaul.exposure.so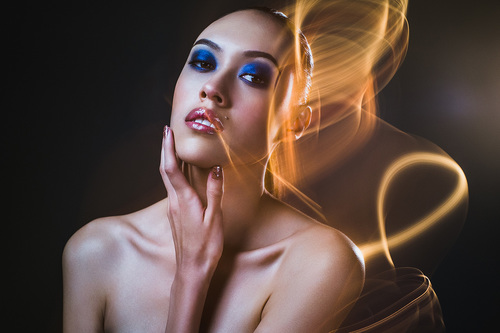 When I bought the Fuji X-Pro1 back in February (2013) I never had any intentions of using it for anything other than a compact walk around camera to be used when I was out with my family, but the question of whether or not I thought it could be used as a working professionals camera was coming at me repeatedly from other photographers, so I decided to give it a test run. Now, there are those of you who are coming here that are more interested in the photos than my thoughts on the X-Pro1, so I'll start off showing those and move onto my thoughts after. All of these images were shot using the Fuji XF 35mm f/1.4 lens, which is a 50mm equivalent when mounted on the X-Pro1. I used mixed lighting sources (flash mixed with constant light) with long exposures (around 2 seconds) to achieve the motion effects. Hair & Makeup by the incredibly talented Mallory McGowan…….
See more great studio pictures on nathanelson.com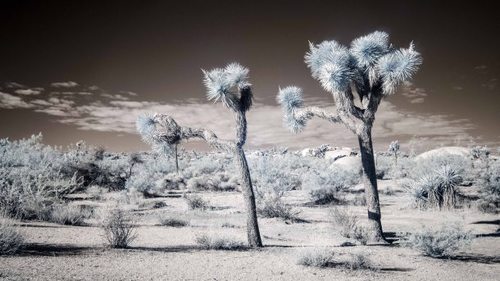 On a recent visit to Los Angeles, I decided to take a solo road trip back to Joshua Tree National Park. The desert park was the staging ground for my first 5D Mark III shoot a couple years ago. This time I wanted to take my X-Pro1 for a real landscape shoot… albeit a relatively short one. Shortly before I booked my tickets to LAX, my cousin Philip mentioned how much he liked some of my recent infrared photography. I think that's when I decided that I would have to try out some out in Joshua Tree….
See more pictures on blog.karimhaddad.com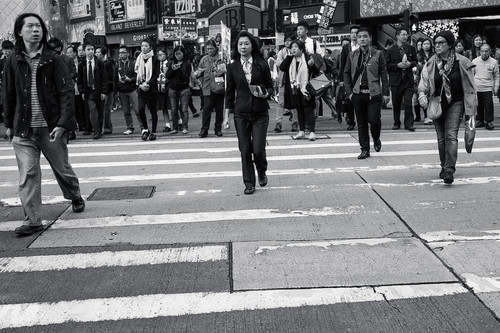 A last test I wanted to do with the Fujifilm X-E2 I had on loan from Fujifilm Middle East, was a Street Photography shoot. Spending 36 hrs in Hong Kong earlier this week, was perfect to see how documenting the streets with the new camera, compares with the Fuji X-E1 !  Fujifilm Middle East also lend me the tiny 27mm 2.8 pancake lens; a great companion for my street photography needs. All images below were shot with this very sharp prime lens. I've written on this blog several times, that Hong Kong is a Street Photography paradise; after New York it is clearly my preferred place to document daily life on the street!….
See on bjornmoerman.blogspot.de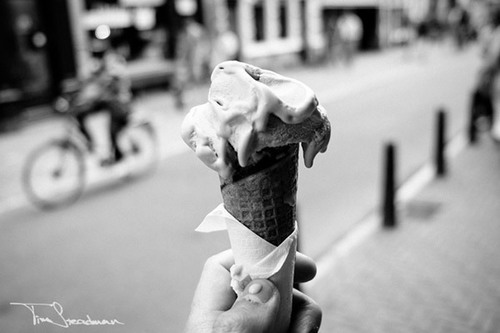 This past July, my wife and I and our 5 month old son took a canal cruise in Amsterdam. Armed with a Fuji X-Pro 1, 18-55mm lens, and a couple shoulders worth of baby and associated paraphernalia, we found our dock, waited in the shade, and boarded a large, flat, and disrespectfully orange canal cruiser. Passing the friendly yet dispirited looking skipper, I noticed how crowded the boat was. The only available seats were under glass. Damn! The glass which protects tourists from the notoriously unpredictable weather of Amsterdam was stubbornly blocking any breeze that was desperately needed on that muggy July day. It was also doubling as a seriously neglected 1″ thick Chinese knock-off Tiffenesque quality lens filter.  We sat down. Annoying thoughts began to surface… Maybe the glass will add a trendy patina to the photos?… Man it is hot… We paid to sit in a floating greenhouse… I turned around. Look at those lucky people in the back with their hair flowing in sync with the cool Netherlandic breeze… Good thing this is a Hop on Hop off boat…
See more pictures on timsteadmantravel.squarespace.com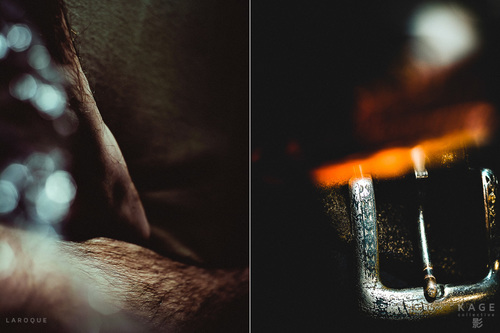 He's thinking of Saul Leiter in a New York blizzard, of dripping shadows brushed across a fedora & women sprawled in their apartments, pale hearts dissolving in the twilight.
He drinks light like liquor & he paints & he paints
& vapours burn his face & stretch his mind.
He sees atrocities in the deep, the white magic of dark corners;
& he sees beauty.
He speaks in nude technicolor echoes
calling mad horses with a long black tongue;
inside/outside, it's all the same —
All a moving canvas,
stilled within a captured frame.
Text and photography by Patrick La Roque
See more pictures on www.kagecollective.com