Sample Images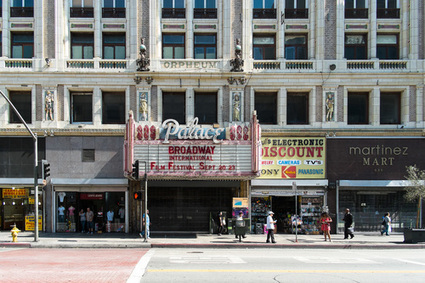 Whenever I am in L.A, I like to take pictures Downtown. The Broadway is one of the oldest streets in L.A and was the main commercial street of Los Angeles, and one of its premier theater districts as well. If you are walking todays Broadway, you can just  imagine how beautiful this part of L.A. has been. Right now it feels pretty fucked up – but there is still the beauty of the old buildings architecture and a very special spirit . For me this part of L.A. was always very inspiring. I have just found out that there is a initiate Bringing back Broadway. I would like to see this part of L.A. back in glance. [FUJI X_PRO1]
See more pictures on nicolestruppert.com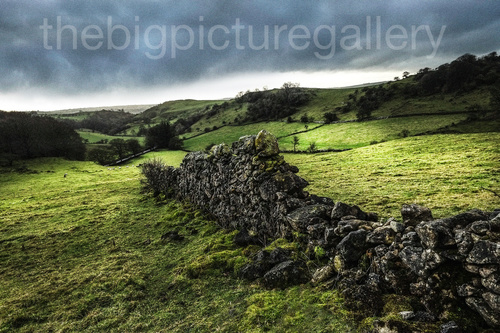 Shooting landscapes in winter is one of the hardest things to do, its usually down to the weather being so changeable. Take yesterday for instance, what started out to be a lovely crisp morning turned sour after lunch. I like shooting in the afternoons, because the quality of light can be so wonderful, plus I hate getting up early doors. I had an idea to go back and shoot at Robin Hoods Stride near Elton, I had been there climbing a few times in the summer, and fell in love with the place, so a trip in winter seemed like a good idea. On the plus side I was driving up through some wonderful dales scenery and had already ticked off some possible locations to shoot. Needless to say the minute I got my gear in the car, the weather started to turn (always the way), still I was commited to getting out, I've had to long a break. On the good side I was also testing out some near gear, a new compact rucksack ideally suited to the X pro gear, and a very nice gitzo carbon fibre tripod. I will be doing a review of these in the weeks to come. So the afternoon went well, I didn't get wet :) and was even treated to a nice rising moon. All images taken on a Fuji X pro 1 using 14mm 55-200mm and a few nd grads and a 10 stop filter…..
See more pictures on www.thebigpicturegallery.com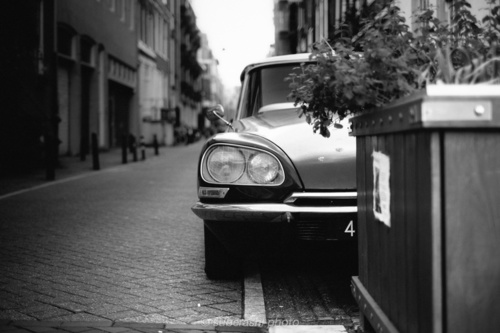 I love Amsterdam thats a fairly well know fact. Great walkable, creative diverse and beautiful place and the perfect spot to test out the Fuji X Pro that I have invested money research and trust into. This isn't a review or tech spec list, you can go look on line for that stuff. I don't have gear envy so tech specs, card tests all that I will leave to others, mainly as I didn't buy the camera to list it's stats and it's the image not the technology that is most key. How did the Fuji engage me? How did it do in conditions I want and need to use it those are the questions and things more key too me. Fitted with the amazing 35mm 1.4 the Fuji shone, I have come from the beast that was the 5d mkii but as amazing a FF camera it was it was never light or discreet. The X Pro looks like a non "pro photographer" camera and thats the trick. Lighter than it looked and on a full day it never felt like it was getting in the way…..
See more pictures on www.suberashi.co.uk
Finally we got a little bit of snow, not enough to go skiing though. But it brightens up the landscape a little bit. Today it was -7 degrees celcius, but the cold wind from the sea made it feel much colder. My "model" for the day was my wife of course. We spent some time outdoors, at Mærrapanna near Fredrikstad. A nice place to go swimming in the summer… in the winter? Well, a cup of hot chocolate always helps…But it's a strange thought that in six months time we will go for a swin here. The sun is visible this south in Norway the whole winter, but it stays pretty low on the horizon. Today sunrise was at 9:02 and sunset was at 15:47. At the darkest day, 21. desember it was rising at 09:12 and setting at 15:17… Still, no reason to complain, go north in Norway and you won't see the sun at all in the winter. The first picture is from the Fujfilm X100s, and the rest is with the Fujifilm X-Pro1 and the XF 14mm lens.
See on lakeviewman.blogspot.de

---
Fujifilm Fujinon XF 14mm F2.8
Do you love my work and want to support me? If you're planning on buying camera gear, you can check out above-noted links. Prices remain the same for you, but a small percentage of your purchase value is valued back to me. Thank you!
---
Wie viele von Euch wissen, arbeite ich als Crewmitglied bei der größten deutschen Fluggesellschaft. Dadurch ergibt sich der Vorteil, dass man Zugang zum Cockpit hat und da wiederum meist die beste Aussicht genießen darf. Die Fenster sind größer, bieten einem einen nahezu 180° Ausblick, und sind so nebenbei oft die saubersten auf dem Flieger. Ich genieße natürlich vor allem die Zeit, in fremden Ländern, Städten und Landschaften auf Erkundung zu gehen. Aber es gibt auch Touren, bei denen man diese aus Zeitgründen einfach nicht erkunden kann oder will. Stichwort Schichtdienst in Kombination mit Jetlag. Das schöne ist dann, dass man über den Wolken fast immer einen wunderschönen Ausblick hat. Besonders an diesen trüben Wintertagen liebe ich immer wieder den Moment, wenn der Flieger abhebt. Oft kommt beim Durchfliegen der Wolkendecke ein Rütteln und Schütteln, bei dem man einfach nur hofft, dass die Ingenieure schon alles richtig gemacht haben am Flugzeug. Das Tageslicht im Flugzeug hat dann gar keine Lust mehr sich zu zeigen. Und dann mit einmal, wenn man die Wolkendecke durchbrochen hat, erwartet einen eine Aussicht, die mir immer wieder den Atem raubt! Klarer Himmel, faszinierende Wolkenformationen und eine Aussicht auf die kleine Erde unter einem. Herrlich! Bilder, wie diese hier unten gezeigten, häufen sich auf meiner Festplatte, und ich bin es dennoch nicht leid, immer und immer wieder diese Schönheit auf dem Kamerasensor einzufangen. Alle hier gezeigten Bilder sind mit entweder mit der Fujifilm x-pro1 oder der x100s entstanden. Vor allem die x100s leistet mir hier hervorragende Dienste, einfach weil Sie so schön klein ist und so immer in meinem Onboard Gepäck ganz leicht zugänglich verstaut werden kann um somit schnell darauf zugreifen zu können……
See on www.qimago.de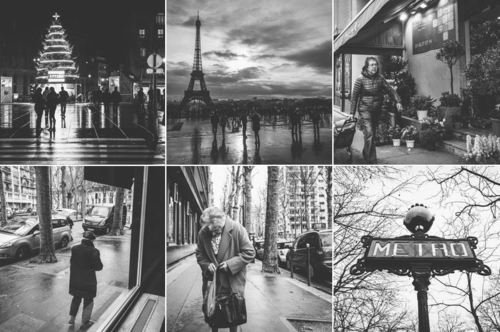 A second set of images from our recent trip to Paris. All taken with the Fuji XF 35mm & 18mm lenses and processed with VSCO Film…..
See on samburtonphoto.com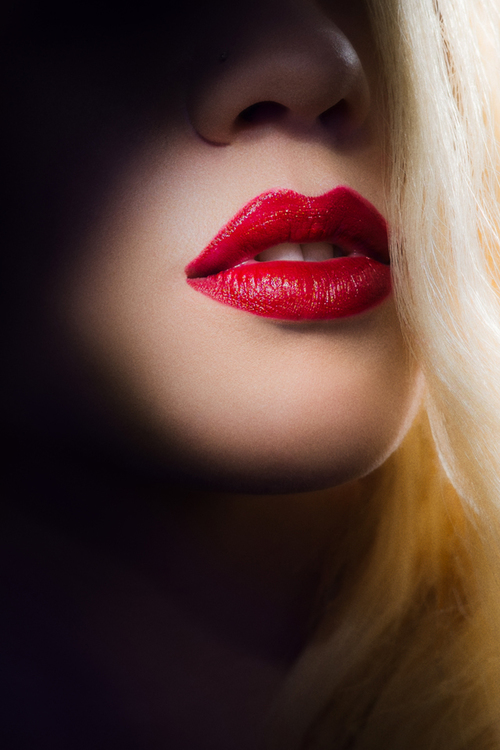 Just a quick post to share some images from recent test shoot with Jasmin. Beauty shots with just one strobe. And a reflector. And a mirror. And then some.. Let's start with the light setup. Which I pretty much stole from some (can't remember the exact one, sorry) Creative Live online workshop that was hosted by Matthew Jordan Smith (he is an extraordinary photographer). Having original ideas is so passé, isn't it?
See on timokoponen.blogspot.de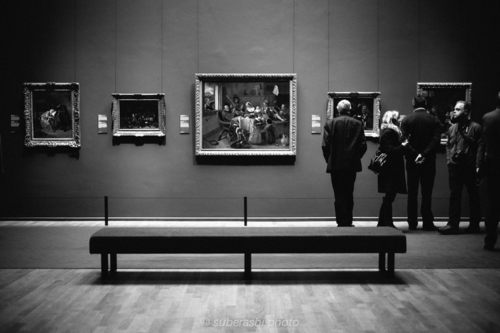 I made the move month or so ago too Fuji, as a Canon user everyone had told me "full frame is best", "DSLR's are real cameras". But I needed a camera that didn't weigh as much as me, didn't make me look like a photo bore and was discreet and powerful enough to work hard. I'm not into the fine nitty gritty of camera tech bluster or how the EXIF compares between formats see to me that just gets in the way of taking photos. Of course those things are important but not my over riding worry. Having a light discreet good low light body was the aim. After reading various thoughts positive and negative I had a play and was sold. The X Pro is a creative tool, I ended up feeling my 5d was becoming a work tool, and to be fair was getting a bit weary of being "that guy" with the big camera round his neck…..
See on www.suberashi.co.uk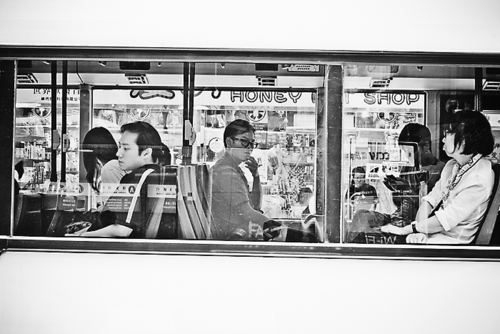 Back in September I was fortune enough to travel to Hongkong again. I just purchased the X-Pro1 with the fantastic 35mm and been renting the brand new 14mm prime lenses. Some pictures straight OOC with no post-production. Others were RAW files developed with Lightroom 3/Silver FX. As many other photo enthusiastics already posting in their blogs, I have to repeat this: the X-System is just fun to use and enjoying to take pictures again (after travelling one year before with my heavy Canon 5D Mark II). Thank you Fujifilm!
See more pictures on mingart.de

---
Fujifilm Fujinon XF 14mm F2.8
Do you love my work and want to support me? If you're planning on buying camera gear, you can check out above-noted links. Prices remain the same for you, but a small percentage of your purchase value is valued back to me. Thank you!
---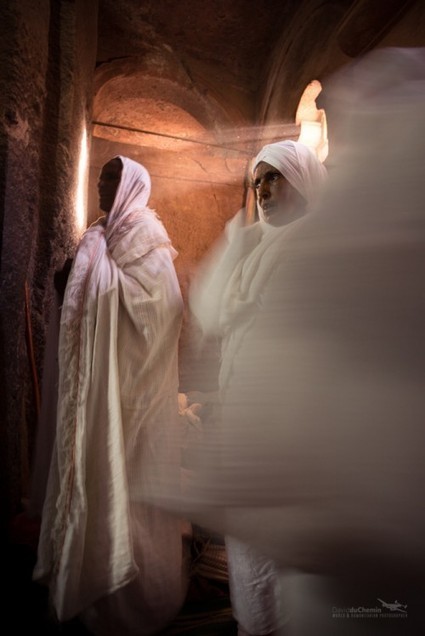 A week ago a group of us landed in Lalibela, Ethiopia about the same time as thousands of orthodox pilgrims were arriving from all over the country. We spent the last week in this high dusty town, walking among the centuries-old churches, all carved from the red rock on which this town sits, and waiting for orthodox Christmas. Unique in ways I've not encountered anywhere else in Africa, Ethiopia is hard to describe to those who haven't been, and Lalibela is even more so. After being exiled to Jerusalem by his brother the king, Prince Lalibela eventually returned to his home with the intention of building an African Jerusalem, and this town – some 2600 meters in the mountainous north of Ethiopia – was where he built it.  Churches here, all intricately carved from the rock, and joined by tunnels and bridges, are alive; they throng with life, the priests and pilgrims moving to the rhythms of a faith practiced here for many centuries. The walls are hung with tapestries, the floors covered in carpets, all of it lit from high carved windows and the odd bare bulb, placed wherever the rock allows. It's crowded and dusty and full of mystery and humanity…..
See more pictures on davidduchemin.com