Sample Images
I didn't have a videographer for today's shoot but I captured some clips during the shoot and shot a little intro, just to show you my set up for the shoot. Hope you enjoy !

See on www.youtube.com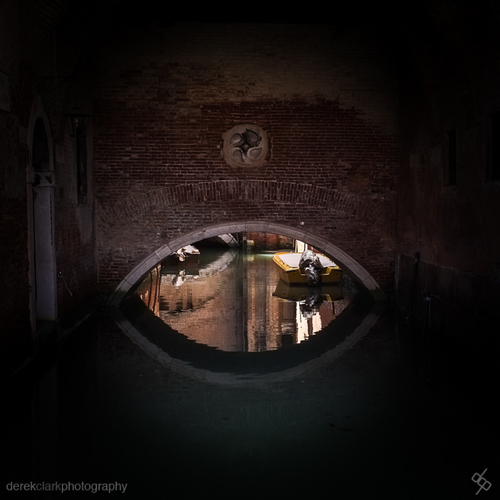 This post is just about showing a few shots from Italy. I have hundreds sitting on my hard drive, so I thought it would be a good idea to throw a few up here. These shots are from Verona, Venice, and Jesolo. They were all taken with either the Fuji X100 with it's built in 23mm f2 lens or the X-Pro1 with the 18mm f2. I'll note which is which at the bottom of the post.
See more pictures on www.derekclarkphotography.com
I was watching the sky last week out of a bedroom window, a storm had just cleared, I watched and took images of it over half an hour or so. Given the restriction on my viewpoint I wanted to see what sort of images i would get over a few days. It was quite challenging, but spending the same amount of time at the window at around the same time of day, made me think quite alot about other people who have a restricted view on the world. Makes you think? All the images were shot with a Fuji X pro 1 and a zuiko 100mm f2.8 lens. The images were all shot as jpegs. The fuji produces such wonderful colour, its very accurate and shows the scene exactly as i saw it. This camera continues to suprise me everyday. So much so in fact that the Nikons are getting very dusty.
See more pictures on www.thebigpicturegallery.com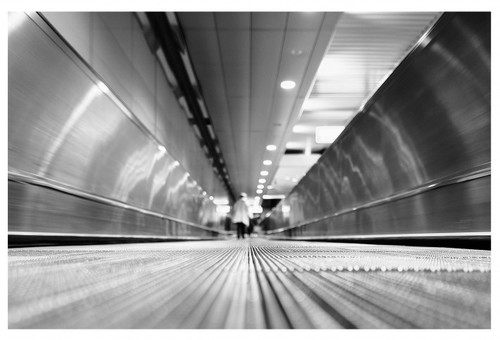 London photographer Dave Kai-Piper, who is an one of the more active members of the Fstoppers Facebook group took off to explore the United States this summer with his Fuji X-Pro1. He traveled super light on his journey and rarely used anything more than natural light to journal his expedition. I love his series that he has slowly been revealing through our FB group so I caught up with him over chat to share some of his work with you guys. Click the jump for photos and a word from Dave. Enjoy!

From DKP:

"The shot in the subway is particularly fun. Shot under under Times Square NYC, this just uses the natural light from the Subway. Being able to really open up the lens to 1.4 /2.8 can really help you work with available light, Playing about with your white balance can also help at times to create interesting lighting. As I think over the gallery, 90% of the images are shot just with natural light. I guess this is mostly due to the shooting style of the X-Pro 1. Most of the time when I am travelling, there is just no time to set up lights or space to carry them. Also, I found that it is quite refreshing to just leave all the kit behind and travel super light. The photograph of Stephanie in the swimming pool was shot using some fill light from an Orbis ringflash. Using the same set up as the cover shot for Photo Professional last year, most of the shot is natural light with a tiny amount of fill being provided from the flash. Having the extra light from the flash does help add a little gloss and shine also….
See more pictures on fstoppers.com


All double exposures shot in-camera with the X-Pro1 and 35mm f/1.4. Processed in Lightroom using VSCO Film 03.
See more pictures on www.laroquephoto.com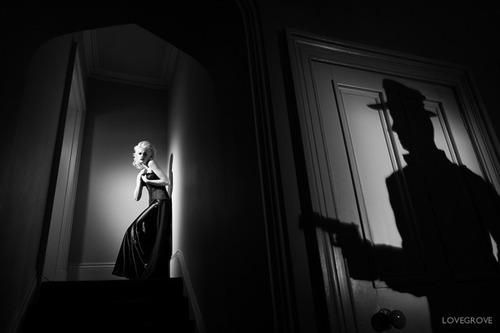 The pictures in this post were shot on my recent 'Film Noir' workshop in Northampton. I've been researching the genre for some 4 months and I was generally unimpressed by the lack of great reference images on Google. It was upon this discovery that I knew I was onto something. The Wikipedia entry for Film noir is "…a cinematic term used primarily to describe stylish Hollywood crime dramas, particularly those that emphasise cynical attitudes and sexual motivations." Hollywood's classical Film Noir period is generally regarded as extending from the early 1940s to the late 1950s however it often depicted scenes from just after the great depression of 1929 – 1933. I've been shooting with a classic Hollywood style since I completed my lighting director training at the BBC way back in 1992. But is has only been since 2008 that I've integrated this style of photography into my lighting and portraiture workshops. The vintage style has been the trigger for this resurgence of interest. I'm not a fan of vintage with Instagram looks or altered colours, however I do predict that pure monochrome Hollywood style portraits like those crafted by Studio Harcourt in Paris will be a future product genre to line the pockets of professional studio based photographers. I'm often asked what makes a portrait 'Hollywood' in style? My answer is the light sources and lighting in general. Vintage Hollywood also needs appropriate hair, make up and fashion styling to complete the look. There is a new genre opportunity that takes classic Hollywood lighting and fuses it with modern fashion styles like the exciting emerging SteamPunk movement. What makes this Hollywood lighting special is the use of traditional spotlights with fresnel lenses and barn doors. These luminaries produce crisp hard light that is controllable using a flood/ spot system and by shaping of the barn doors. That sums up pretty much everything you can't do with studio flash without expensive fresnel adaptors.
The great news with fresnel lensed lighting is it has come of age and is now more convenient and better value than ever before. Arri, 150, 300 and 650 fresnel spotlights cost less than Nikon or Canon Speedlights and even the powerful daylight balanced units from Lupolux are a comparable price, pound for Lumen. The Lupolux spotlights use HMI or LED sources, are cool running, can work off batteries or inverters and produce enough light to use sensible shutter speeds for hand held shooting. This innovation is exciting for stills photographers because we can tap into the kind of lighting that was the reserve of film crews with mega budgets. The numbers in the Lupolux range of lights refer to their equivalent power when compared to tungsten spotlights. All the Lupolux units emit a cool pure daylight balanced light of between 5200k and 5600k depending upon the light. The Lowel and the Arris are warm tungsten balanced lights of 2950k and 3100k respectively and are used primarily after dark when tungsten room lighting becomes the principal light source of the set.

Shoot essentials
Model/ actress: Chloe-Jasmine Whichello
Makeup and hair: Claudia Lucia Spoto
Styling: Chloe-Jasmine Whichello, Lisa Keating and Damien Lovegrove
Location: Pipwell Hall, Northamptonshire
Camera kit: Fujifilm X-Pro1 with 18-55mm OIS f/2.8-4 zoom and 35mm f/1.4 lenses.
Filters: Tiffen Black Pro Mist ¼ on all pictures.
Lights: Arri 150 and Arri 300 junior spotlights. A Lowel iD battery light with lithium power supply. Lupolux DayLED 650 and 1000 spotlights. Lupolux HMI 800 and 1200 Spotlights. …..
See more pictures on www.prophotonut.com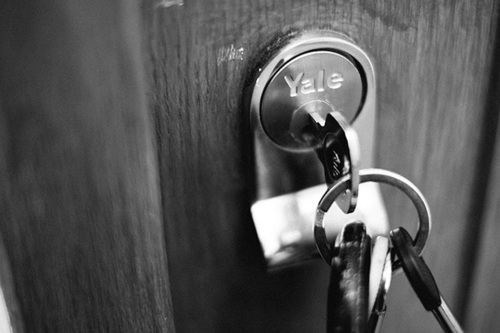 I've had the Fujifilm X-Pro 1 about a week now, so far I'm very pleased with it, battery life isn't great but apart from that this camera is blinding. The main lens I'm using (35mm 1.4 Fujinon) is sharper than my L series lenses and the pics have a great feel to them, it is almost worth noting that the high ISO performance of this little camera is astounding. This camera was bought to replace my old film Nikon FM2 with a 50mm f/1.2 lens which took truly fantastic pictures, this is coming close to that and I no longer have to sit for hours scanning negatives in. The images below are just a few grabs from the past week…..
See on tombarnesphoto.com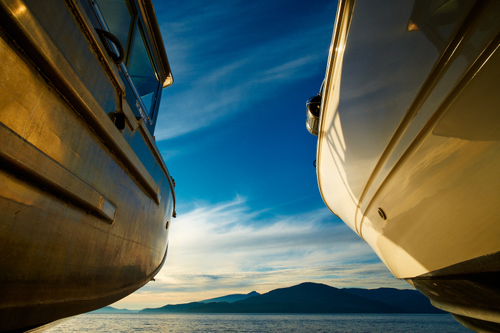 Thank you for all the kind words and comments we received following our last publication "Just Get It." Many of you asked for more samples. All images taken with the Fuji X-Pro1 and the Fujinon XF 14mm F2.8. Processed in Capture One 7 and Lightroom 4.
See on olafphotoblog.com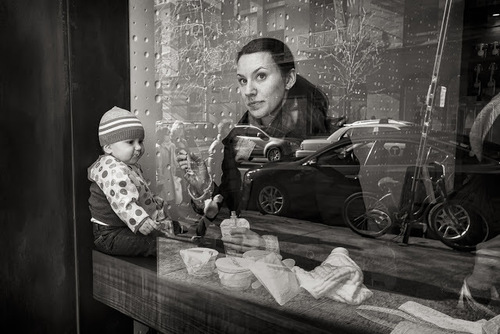 Wow, was it ever cold in New York on Sunday! The wind chill was brutal, but I was itching to try some focus tests and I was blown away by the results. But first some clarification. Hyperfocal distance is the closest distance that a lens will be in focus and still be able to keep focus at infinity reasonably sharp. Zone focusing requires that the lens have distance indications on its barrel for each appropriate aperture setting, thus allowing the photographer to set the range of distances within which any objects will appear reasonably in focus. When I shot film in my Leica M6 I often used zone focusing, but rarely  the hyperfocal distance. With a very wide angle lens, such as the 14mm, I'm shooting to create a perception of great depth, I don't really care that objects in the far distance are out of focus. But when I shoot street, and especially when shooting from the hip, sometimes the autofocus on the camera either doesn't understand what I want to be in focus (it's often an object or person at one side of the frame, while the focus point for the sensor is set for the center of the frame) or the autofocus lag (even at 1/10th second) misses the shot. The first case scenario happens more than I'd like, the second case much less often – so much less that it's not even worth considering.
When I decided to run this test I wanted to err on the side of caution, so I opted to shoot part of the afternoon in autofocus, just to make sure I'd get some good shots to show for my afternoon of braving the cold. The zone focus shots were taken at f8 (less than that would have narrowed the depth of field unacceptable for the test) and 1/250th second, which put my exposures in the high ISO range – not a problem for the X-Pro1 processor. Here's a calculator to play with to discover acceptable in-focus distances. Remember that this calculation has nothing to do with the quality of the lens, the parameters that affect the calculation are the lens focal length, the aperture setting, and the distances involved. All the rest is pure physics and math. If I set my 14mm lens at f8 and the focus at a distance of 4 feet, my nearest acceptable in-focus distance will be a tiny bit over 2 feet away and the farthest will be 243.5 feet. If I set the focus point for 1/2 foot closer, 3.5 feet, that range drops from 1.9 feet to 24.9 feet. So to achieve a difference of about 1/10 foot closer, I'd have to loose about 220 feet in distance. Given the way I shoot, in close, I'd go for the closest possible I can get and still bet some reasonable distance focus. Even at a focus point of 3 feet I can get an acceptable image from 1.75 feet to almost 10 feet. That last zone is probably the best for me. That's why I love using very wide angle lenses. I would suggest to anyone that they play with this calculator to get a feel for how the calculations work, so that out in the field there is a lot less guessing. If you happen to be a math wizard, you might want to make note of these formulae and when your out in the field do your own calculations (while I take the pictures)….
See on genelowinger.blogspot.de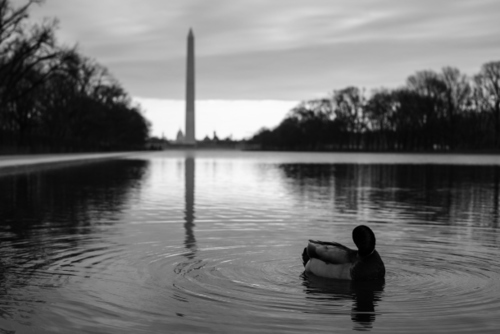 It's not something I'm used to doing. But every now and then, it's good to get out of your comfort zone. Most of my photography so far has been rooted in travel. I've taken quite a few pictures in the DMV, but the majority of them have been urban landscapes near tourist spots. I took my new Fuji out with my 5D recently to the Lincoln Memorial. Both performed splendidly, but there was something special about the look of my Fuji photos, even the ones that weren't necessarily  the best of the shoot. I can't wait to take my new camera with me on a trip overseas. Although the X-Pro1 is not pocket size, it's a lot easier to carry around with than a dSLR. Even after I buy new lenses, I can still carry the whole kit around in a small bag. It also makes me want to take pictures of the most mundane things in my neighborhood that I hadn't bothered to look twice at before. I've started to look around more. I'm not a street photographer by nature, but I can see myself moving further in that direction. It's different. Usually I like to take my time composing shots and exerting as much control as possible. On the streets you have to react quickly and you have very little control over anything. It's not just about shooting in the streets…especially not walls and windows. It's about shooting anywhere in public, anywhere that gives a sense of what life might be like in that time and place. One of the best places for that is any city's public transport system. But for those used to framing photos without people in them, this can all be quite a challenge sometimes. Getting shots of people is tougher than you might think. First and foremost, you need to know your camera – using it should be second nature, as if it was a part of your body. Luckily, the X-Pro1 helps with that. It's only big draw back is the clumsy focal point selection system. Framing shots and getting them in focus can be difficult when you need to move fast. I need to work on my stealth, so I can do my thing without coming off as a weirdo. I don't know whether to smile more, or focus on discretion. The key to taking pictures of people publicly is doing so smoothly. Whether your shooting faces or silhouettes, you need to be like a shadow in the corner. Ideally, you don't want your subject to notice until it's too late. But stealth isn't the only challenge. Movement can also stand between the shooter and the shot he seeks.You can be walking down the street and notice the perfect shot in your peripheral; by the time you get your camera up and fram your shot, it's either too later or you've blown your cover. Other times, your subject is moving in a way that makes it difficult to get the shot. Every now and then you have no control over your motion, like when you're in a moving vehicle. Timing becomes crucial. One of the funnest things about shooting in the streets is the unexpected result. Any shot that conveys the feeling of the moment is usually a keeper (at least in the eyes of the photographer). Not all memorable shots are perfectly framed or well focused. A close up candid of an old wrinkly face is nice, but sometimes a more abstract shot can be just as powerful, especially when it tells a story… no matter how vague……..
See more pictures on blog.karimhaddad.com