Sample Images
See on Scoop.it – Fuji X-Pro1


Before we start here's a little bit about the gripes I had with the lens:
Even though the AF and Manual focusing has been greatly improved with the recent Ver 2.00 firmware update it is still extremely hard to focus either manual or with the AF at close range. I found the closest focusing distance to be around 28cm and it only magnified by 0.5x rather than 1x like my old the Canon EF-S 60mm f/2.8 Macro USM Lens which meant I had to crop a lot of my images to create a macro effect. However as a portrait and beauty lens this is exceptional, the overall image quality and sharpness far outdo the 60mm Canon.
Here are some of the shots I took with the lovely Naomi from Milk Management and my thoughts on each.
See on creativelondonphotographer.wordpress.com
See on Scoop.it – Fuji X-Pro1


Since I got the Fuji X-Pro1, I wanted to try it out at night. Something more interesting than the normal night street photography. The opportunity presented itself when we were asked to photograph a local artist, who wanted to show off his skills. We quickly agreed, and setup a date at Elk Island National Park, which seemed appropriate for these activities. I brought two cameras, my Sony NEX-7, and the Fuji X-Pro1. My wife brought her Canons 5D, and 40D. All tripod up, and ready for action. I have to say, Bryton Keomanivong is pretty damn amazing. The way he was, almost with out any effort, playing with fire hula hoop, and other fire accessories (for which the name escapes me), was simply astonishing. One of the best performances I have witnessed, and was allowed to photograph. Since I had only one tripod, the Sony went to the bag and Fuji came out. I was hoping to freeze some of the action using an off camera flash. I was using my old Canon speed light. The setup worked just as I intended. Fuji X-Pro1 again exceeded my expectations, as did Bryton. You have to check out his Facebook page here: BrytLyght. Here are my shots from that spectacular evening….
See on www.miksmedia.net
See on Scoop.it – Fuji X-Pro1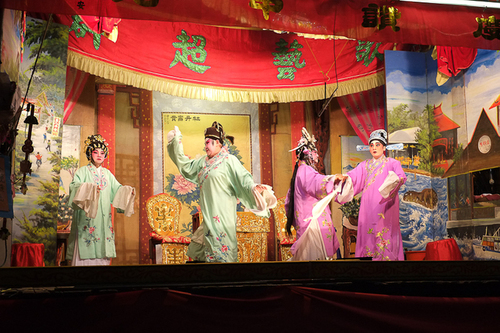 These series of photos are taken during the Ghost Festival, also known as the Hungry Ghost Festival over a period of one month. All photos are taken mainly with the Fuji X-pro1 and a few shots with the Ricoh GRD3. The X-Pro1, together with 35mm F1.4, focus on two core strength of the X system, high ISO and colours. The GRD3 images provide the dark and gritty feel.
A getai ( 歌台) is a live stage performance held during the Chinese Lunar 7th month period or commonly known as the Chinese Ghost Festival. The performances are meant for the spirits and also the living during the Chinese Lunar seventh month. Traditional Getai performances used to be puppet shows or Chinese opera. Modern getai have evolved to include live stage singing supported by laser and big LED screens.
The photos taken of getai mainly focus on the performance and the flamboyant costumes of the performers. The photos taken seek to explore various aspect of the getai, looking not only at costumes, but also at the traditional getai, the back stage setup, the audience, and modern getai performance.
See on lucpher.wordpress.com
See on Scoop.it – Fuji X-Pro1

As basically everyone knows by now, 2 months ago I sold my Nikon D700 and most of my lenses (including my beloved 50mm 1.4) in exchange for the Fuji X-Pro1 and their 35mm 1.4 lens. So since I've been shooting exclusively with it for 2 months now, I thought today would be a good time to update you on my thoughts and opinions of this camera. I'll dive right in. This camera takes better photos than my D700 did. In most cases it takes much better photos than my D700. They're brighter and sharper. There's also basically no vignetting to speak of even at f1.4, which is something I really appreciate. But notice how I said in most cases it takes better photos? The only case where it doesn't take what I would call a "superior" photo would be in super low/horrendous light situations, like rock concerts. The reason I say this is because my D700 was my workhorse. Give that camera any lighting situation, and you would get something usable out of it. I'm not ready to say that's also the case with the X-Pro1. The problem with this isn't its low light performance though, the problem is with its focusing. No, I'm not going to go where so many others have gone before. I'm not going to say this camera focuses too slow, because it doesn't. In most of what we all shoot day to day, how fast of focusing do we honestly need? 99% of my needs are met with the X-Pro1's speed. But let me get back on track – the Fuji X-Pro1 can still hunt for focus sometimes and in a few really rare cases it will still almost refuse to focus on the thing you're pointing it at. This is even after the firmware 2.0 update. That update did do a lot of amazing things performance wise though – really noticeable differences in my opinion. Especially in manual focusing and lens autofocus speed and smoothness. Let me say this – my D700 focused almost perfectly for me. In any light it would hit on the thing I pointed it at – and the simple truth is that the same can't be said for the X-Pro1. I'll be honest and tell you that I recently photographed a blues band in a (really) poorly lit place and I took along (and used) my wife's Nikon D7000 and 50mm 1.8 lens for the entire set. Is that saying a lot about the X-Pro1's downfall? Not really – because I didn't get this camera to shoot concerts. I got it to shoot my life, and when shooting my life, I can't imagine there being a better camera for me. I can take it everywhere and the photos I shoot with it look better than any camera that I've owned before. If I was going to (continue) to shoot live shows for a living I'd have something else, but even if I did, I would still use the X-Pro1 to take with me everywhere and shoot life around me. That's probably the strongest statement to make, is that with so many options out there for gear, I choose the X-Pro1. After 2 months of shooting, I still have to sum it up with this: I love my X-Pro1. Is it perfect? No. Is any camera? But it photographs my life (to my eye) better than anything else has – and that's good enough for me. It has to be about what works for you, and why. That's my philosophy. Note: My personal favorite sets of images I've shot with it so far are here and probably here.
See on dannybligh.tumblr.com
See on Scoop.it – Fuji X-Pro1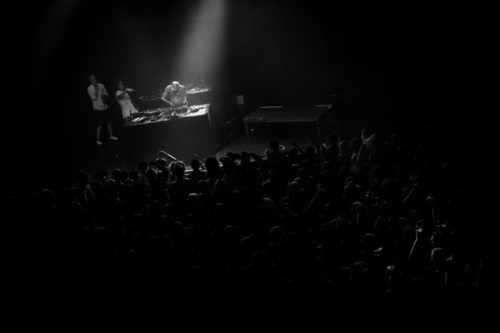 Atribute to Copyflex. Ex stockbroker turned tropical bassy DJ. Because he is awesome. Because Copia Doble Systema releases have been on repeat rotation in the RaveMobile in New Mexico the past month. And because he is the star of my favourite pictures I made for Strøm Festival 2012. Copyflex and Copia Doble Systema. Listen. And look
See on www.flemmingbojensen.com
See on Scoop.it – Fuji X-Pro1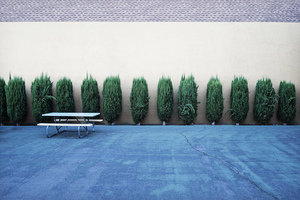 It was a fantastic month of photography, including some travel to New York. It's a joy to travel with my Fuji X-Pro1 and all three primes. To carry the gear, I recently purchased a great new backpack from a fantastic company, Mission Workshop – if you are looking for a stylish, functional backpack, you won't do better. This month, I also re-visited several of my favorite subjects looking for better angles and new compositions. As always, comments and questions welcomed.
One other thing: I've made several prints available for a low cost in my new online store. The prints are available as 6.75″x10″ prints (on 8.5″x11″ paper). The are limited editions (edition of 12), printed on high-quality Museo Silver Rag fine art paper with archival inks. Cost includes shipping.
See on jeffseltzerphotography.com
See on Scoop.it – Fuji X-Pro1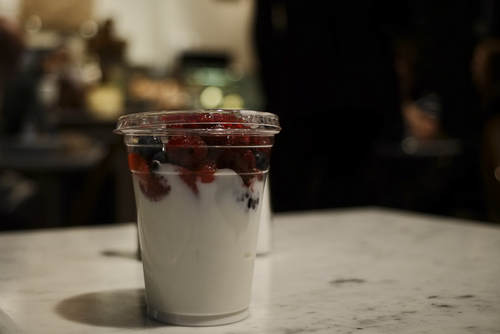 OK! we had one of the best days today in terms of the weather here in the Wash DC area, fall have truly arrived, rising up and stepping out the balcony while coffee is brewing, i got a pleasant surprise. Scanning the horizon, i noticed something was up, this morning seemed different, it was the birds madly chirping with beautiful sounds its seems they all finally came back all at once after being gone all summer, their calls were returned with calls as if to say hey its a beautiful day or at least it will be, funny how nature works if we just take the time to sense it, they tell us so much. The biggest surprise of all was our friends, 2 Finches we aptly named JoJo's Dad and Mum – i thought we had lost them this summer when we had a really sudden bad storm that made big news, none that we had ever seen before in the area in years. A few days after the storm, i noticed JoJo's mum had vanished, she no longer came by the nest they had built right outside our balcony, i had seen JoJo's dad calling madly for JoJo's mum a couple of days after the storm, you can hear the call – this time it was of complete desperation, unusual for these guys, i have seen them gone through having babies and losing them like new parents without a clue over the years, but nothing like this day, the chirping from JoJo's dad was different this time, losing a partner was somehow different, i could see and hear it, for me everything sank watching this guy call and no return call, it broke my heart, if i could wave a magic wand and have JoJo's mum appear i would in a heartbeat. Sad… We watched these guys for years as we have come to consider them as an extension of our own family, that's when it dawned on me what could have happened, JoJo's mum somehow got caught up in the storm and was either dead or something tragic had happened. Soon after that JoJo's dad never returned to the nest, i thought that was the end of our extended family until today.
So to look out the balcony this morning hearing and seeing JoJo's mum and dad together was simply magic! They were both back, what a day this would be, i carried the feeling of joy all day in my mind, thoughts of them just lingered on, hope, hope, hope! It never dies…
With a day like this, i had to get out, me and the family decided to take advantage of this gorgeous day, armed with my X-Pro 1 i decided to mount another Minolta MF lens on the camera, this time it was one I've been skeptical about its performance, somehow from previous tests many of the Minolta 28mm lenses have been in my opinion a mystery, on my Oly Pens it seemed like they had a mind of their own, sometimes they perform incredibly well and other times they leave me simply scratching my head, this happened on the X-Pro 1 as well initially not sure why this is, i thought perhaps it could be the adapter i am using especially the F2.5's something was just never quite right shooting these lenses wide open. I just had a feeling that they should be performing better as they were highly praised and regarded i guess on film bodies. Anyway i was determined since i am writing my experiences on every Minolta lens i own, i would just go ahead and shoot it, boy was i surprised?
See on blog.ikphotography.com
See on Scoop.it – Fuji X-Pro1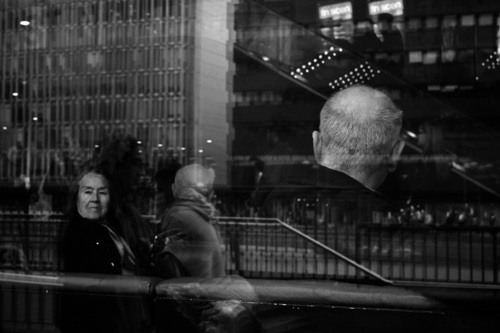 As you might have read before, I am looking for lighter gear for my street shooting. Today, I had the privilege to try out a Fuji X-pro 1 with a 35mm lens. Really nice, even if I only had a very faint idea of how to set the camera properly. It came down to some kind of manual shooting with the camera fighting back with some obscure auto settings I never found the switch for. Anyway – I had a great time shooting with it, and do feel that it´s all about learning the interface to master it. I would have prefered to shoot this try out with Fuji's 18 mm wide angle – the angle I do most of my street photography with – but the 35 mm f1.4 was a really nice lens to use. Sharp at 1.4? Hell yes!

See on sthlmstreet.com
See on Scoop.it – Fuji X-Pro1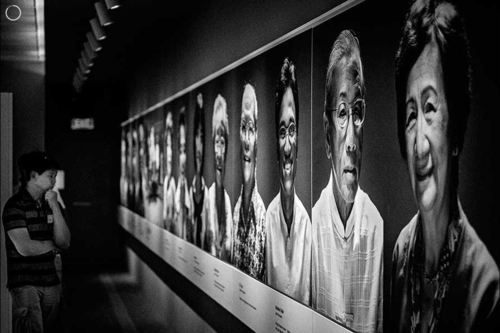 I was recently loaned a Fuji X-Pro1 with a 35mm f1.4 lens (equivalent to 50mm field of view) for a week to try out. I shot lots of photos of my baby girl and brought the camera out for a trial on two mornings. The X-Pro1 is about the size of a Leica M as can be seen from the 2 photos below. It does not feel as solid as the Leica M but is heavy enough to not feel like a toy camera. Like the earlier Fuji X100, I really enjoyed using the hybrid optical viewfinder and found the quality of the images from the camera (even at higher ISOs) excellent. I have done a couple of large prints (18×12″ and 11.5×7.7″) from the camera and am very pleased with the results. The autofocus of the X-Pro1 is not very fast as mentioned by the many reviews available. There definitely is a noticeable lag from when I depress the shutter button to the time the camera obtains a focus lock. That said, I found the autofocus to be very accurate in that it manages to lock onto the area I focus on even in extremely dark environments. The following is a selection of photos from my walkabouts. For the X-Pro1, I did not use aperture or shutter priority. Shutter speeds of 1/125s to 1/500s and apertures of f1.4 to f4 were manually set while shooting, depending on what was being shot. ISO was set to Auto ISO 1600 or 3200; so the camera was still determining the correct exposure by adjusting the ISO on the fly. The RAW files were post processed according to my personal preferences in Lightroom 4.1 and Photoshop (B&W conversion, adding in some grain/noise to some photos and downsizing for the web). Most of the indoor photographs were shot wide open at ISO 1600 to 3200.

See on invisiblephotographer.asia
See on Scoop.it – Fuji X-Pro1

New Zealand Panorama-rama! One feature of many current-model travel camera's is the ability to easily capture panoramic images. In a country like New Zealand, I finally realised the benefit of such an easy to use feature. There's an obvious reason so many films are shot in New Zealand – three-hundred-and-sixty degrees of mind blowing scenery, almost anywhere you stand. A landscape built for panoramic photos. At first, I considered writing an article titled "the entire country of New Zealand in 500 words or less". But then I thought, why not collect some of the panoramic photos I have taken in Aotearoa, and present them in one article? If this New Zealand panorama-rama doesn't make you want to travel to the land of the long white cloud, nothing will. I'm pretty certain it will. In New Zealand, I lived inside a twenty-year old RV (motor home) for about three weeks straight, and travelled all over the South Island. I should mention, I've got a bit of a thing for budget accommodation. Sure, when I last visited UK, I stayed in a 4 star luxury hotel in London. But this certainly wasn't London. It's New Zealand, and for almost a month I traded posh hotels for cosy RV's, and grimey streets for stunning landscapes. I gave up the urban jungle, and got back to nature. Much like my lack of London knowledge (as tactfully pointed out in the comments here), I'm a bit of a novice at landscape photography. But really, how can you go wrong in New Zealand? As with many newer travel cameras, the Fuji X-Pro1 has a really simple-to-use panoramic function. Just stand in one place, hold the shutter down, slowly sweep from left to right, and if you're in New Zealand, you've got yourself one heck of a panoramic photo. Choice, bro. There is just a little bit of camera manual-ness required to get your own pics like these – you don't want a shutter speed too slow, or it will be blurry. You don't want an aperture too large, shallow depth of field makes it more difficult to get a cleanly stitched panorama. Have I lost you? Read the PS below, and all shall become clear. What more can I say about New Zealand? Nothing. These pictures tell you all you need to know. New Zealand is simply incredible, and I really think travelling the South Island was a "journey of a lifetime". But, this week, I'm in London, my favourite city. Only joking! I'm in Kuala Lumpur, Malaysia. I've been using my time in Kuala Lumpur to eat ridiculous meals, and to set up for a journey I am incredibly exited about…
See on www.yomadic.com