Sample Images
So firstly, I have to apologise for going missing for so long, a house move and a crazy few months have kept me from updating the blog. Anyway, I'm back and to kick off I'm going to chat about my trips over the summer and how I coped with the x-pro 1 instead of my dslr. My first couple of trips, one to Wales and then one to Spain, I bottled it and took the 5d with me as well, I absolutely didn't need to, the x-pro didn't let me down at all and the longer I use the fuji kit, the more intuitive my way of working with it becomes. This is absolutely crucial for me, I don't even want to think about my kit when I'm working, and the fuji really lends itself to that, I can have everything mapped out on physical buttons so I'm not stuck messing about in menus instead of taking a shot. The absolute best thing about the Fuji x-pro 1 for travel is how compact yet sturdy it is.  The camera feels solid, balances well in your  hand and with a decent sling can be carried around all day without the usual ache from lugging a dslr with a few lenses….
See more pictures on alexlagarejos.blogspot.de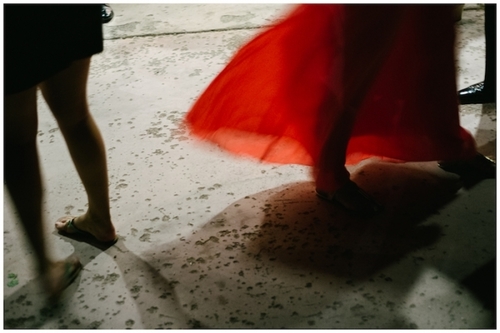 I am really lucky to do what I do for a living and I take it seriouslyl.  A huge risk of creating a business out of a passion is the possibility of repetition or even worse, burn out.  One way that I challenged myself this year was to add a new camera to my bag.  Anyone who has followed my personal work of daily life with my kids knows how much I adore the Fujifilm X Series of cameras, including the X100S and X-Pro1.  I am not a gear-obsessive photographer and I prefer to be as minimalist as possible, but these cameras creates for me an intimate documentary experience that just doesn't feel the same as a typical DSLR.  As I approach the end of the 2013 season of weddings, gathering and reviewing some of my favorite images, I thought I'd showcase just a few that make me even more excited about being a photographer…..
See more pictures on aaroncourter.com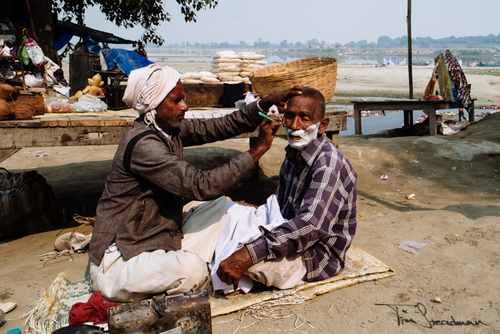 The Yamuna is one of the most sacred rivers in India.  It is the river that graces the foreground of many timeless photos of the Taj Mahal. It is the river that runs through the megalopolis of Delhi and it is strangely one of the last landmarks I consider when thinking of Delhi. I find this odd. Is it possible to think of London without imagining the Thames…Paris without picturing the Seine…New York without the Hudson or East River? I've lived in Delhi for over 3 years and have never strolled the banks of the Yamuna.  I've been to most of Delhi's "Top Ten" and I've  visited many dark corners and colorful monuments recommended by friends.  This is such a huge city full of "undiscovered" places. While searching Google Maps last week for a new niche to visit, I stumbled on the blue streak that runs through Delhi.  OH YEAH, the Yamuna!  Let's go there…..
See more pictures on timsteadmantravel.squarespace.com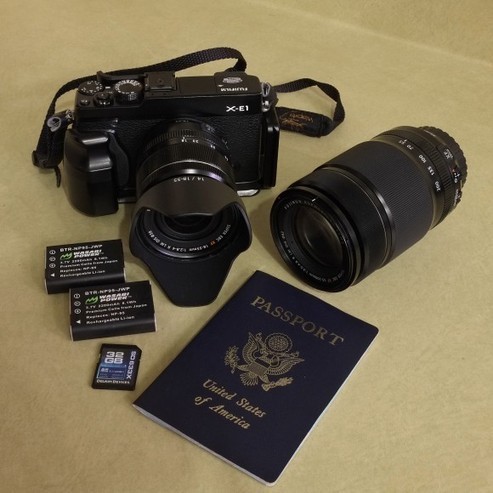 Over the last year, as I have gotten used to a downsized system I've grown a great deal as a photographer and I've come to realize that less complications really does lead to better vision.  I started carrying a smaller system to protect my shoulder and so, at the end of the day, I would feel good instead of dog tired!  I can't express how much I appreciate that Fuji made this system, it is really meeting my needs, and, at least, in my opinion, my work has stepped up several levels.  One thing is certain, I'm having the most fun I've had as a photographer! Now I will admit that I now own almost as much Fuji X system gear in weight as my Nikon stuff!! So where is the weight savings?  I don't carry all of it at one time, unless, it's in the back of the SUV, which is th same way I carry the Nikon stuff! I have, (for now), new stuff keeps coming out, three distinct systems for different kinds of trips. The trip where I want to get great images, but don't want to deal with even a small bag!   I simply love the Fuji X100s and with the 35mm (equiv.) f 2 lens it works for 90% of what I want to shoot! It does good enough for "reasonable" close-ups, and the lens is tack, tack, tack sharp (that means really sharp!!)  I carry  a couple of spare batteries, a couple of chargers in my carry on luggage!  A spare SD card, and I'm set!  I do have a polarizer, but rarely use it on this camera, it just makes such stunning images, I enjoy not having the hassle!  This is my go everywhere, shoot "almost" anything, desert Island camera!…..
See on billfortney.com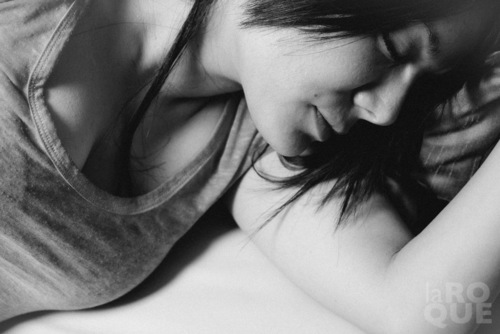 Lately I've somewhat veered away from the technical aspects of photography in the blog, mostly posting short essays in between new Fuji gear reviews. But there is a point at which it might become too self-involved. I do realize that. So today I thought I'd break away from this and do a kind of anatomical review of one of those client shoots I never talk about, tech notes et al. I always ask permission to do it but I usually tend to shy away from posting client assignments. And since I'm usually knee deep in the immediacy of what I'm shooting, after a few months have passed it feels somehow irrelevant; I have a fetish for the here and now… Or maybe the two days ago ;) Last Spring I got a message via Facebook from Aida; she'd apparently been searching for a photographer for quite a long time, had just stumbled on my work and wanted to know if I'd be interested in doing a portrait session with her. We did a back and forth and I proposed that we meet to discuss what she had in mind. I don't do cold sessions, ever — learned that one a long time ago. We had a wonderful time and settled on doing an exterior/interior shoot… But it was March: awful weather, crappy light and not a whole lot of it. Of course, when you don't have a choice you deal with it, you make the best of what's there; but if you can afford to wait, why bother? So we waited. And late April, the Gods of Light rewarded our decision……
See more great pictures on www.laroquephoto.com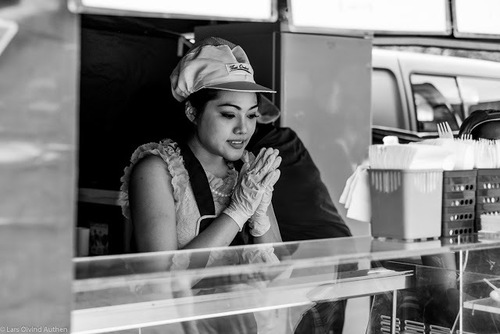 On a dark november's evening like this I miss the Norwegian summer. So after posting lots of pictures from Thailand recently, I thought I'd post some street shots from Norway. These picutres were taken in Oslo during a thai food festival in June 2013 at Youngstorget. Some pictures are from the festival area, others from the streets nearby. Fast autofocus or not, I waited for this situation above to happen, and had already set my focus. I was waiting for one of the adults to move forward to give the street artist money. Then suddenly this girl with the colorfull dress and toy guitar jumped into the frame. Unfortuneatly I cut off the girls leg in the picture, but personally I like this anyway, with him following her with his eyes as she moves forward. I have posted this one before, but then it was the OOC JPEG which had blown out highlights in the background. This version is from the RAW file and post processed in Lightroom 5….
See more pictures on lakeviewman.blogspot.de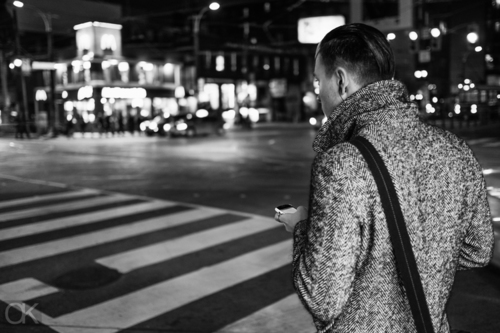 I'm not here to review this camera, only to talk about it from my point of view. If you are looking for technical reviews you will be disappointed. There are way more qualified people out there to give you that, I am not one of them. Instead, I will share my first thoughts on the latest and greatest from the folks over at Fujifilm. I began my Fuji journey by reading the X-E1 review by Kale JF. It was extremely well written and covered everything I need to know about the camera. Kale, who is an official Fuij X Photographer, took the time to advice me and share his love for Fuji. His love and passion shined through his writing, I just had to try this camera! I have now been shooting with cameras from Fuji's X Series for just over a year and, as of today, I cannot imagine using anything else. While some of the initial offering suffered numerous challenges (slow and inaccurate AF, lack of good MF support, inability to set proper Auto-ISO), Fuji listened and refined their cameras time and time again through firmware updates. Thank you Fuji. And boy did that make a difference! Over the course of my ownership of the Fuji X-E1, I saw it progress from something that I had to put up with, to a camera that I could confidently use when out and about……..
See more pictures on www.kammah.ca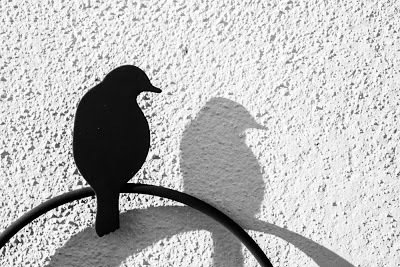 I'm not sure if I need the Fuji 55-200mm lens, obviously I'd love to have it, I just can't afford all the things I want. But I'll definitely get the new 56mm 1.2 lens once it comes out. Meanwhile we are all waiting for it there are plenty of old lenses with similar or longer focal lengths to play with. My choices of vintage glasses are the Helios 58mm f2.0 and the Tokina 135mm f2.8 M42 screw mount lenses. On a Fuji X camera it translates into 87 and 203mm. They both built to last forever, apertures rings are nice to handle, focus ring is smooth on the Tokina, a bit stiff on the Helios, but it produces amazing swirly bokeh effects. Here are a few shots from the last couple of weeks taken with the Fuji X-Pro1 using both lenses…..
See more pictures on gaborimages.blogspot.de
The 35mm lens is one of the most popular focal lengths for photographers because of its versatility in street, reportage, and landscape photography.  For a long time, it was the one lens that was sorely missing in the Fuji XF lineup.  If you wanted a 35mm equivalent lens, you would have to either adapt another manufacturer's lens, purchase the XF 18-55mm zoom or the XF 18mm, which is approximately a 27mm equivalent.  Fuji made a promise a long time ago that they would produce a 35mm equivalent lens, one with an F1.4 aperture no less, and people have been waiting very patiently for Fuji to deliver on this promise.  The wait is finally over: Fuji has finally released the XF 23mm F1.4 R lens, which is one of the most highly anticipated lenses in the XF lineup…..
See more pictures on findingrange.com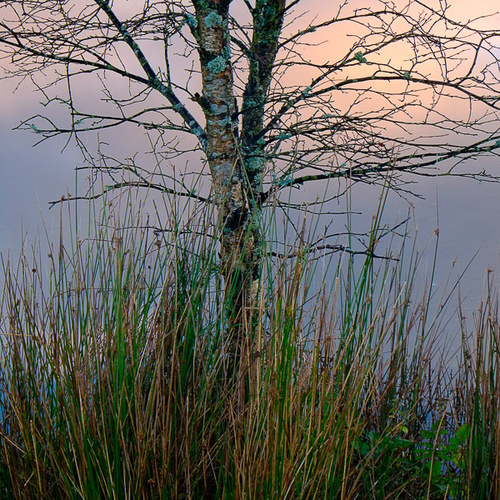 As followers of my work will know, I have been shooting exclusively wit he Fuji X-Pro 1 for about a month now. My main camera is a Canon 5D mk3 (and I also shoot on film with an ancient and much beloved Hasselblad 500C and wooden Zero Image pinhole camera). I bought the Fuji primarily for lightweight travel photography, street photography and as a carry anywhere camera. However, as soon as I started to see the results it produced I was keen to see how it performed in my main shooting environment as a professional – the landscape. First a few caveats. This is not a full frame camera like the 5D mk3, the sensor is smaller and has a lower pixel count. The Fuji has 16 million pixels compared to the Canons 22 million. The aspect ratio of the sensor is the same as the Canon at 3:2. I am also mindful that the range of lenses available for the Fuji is far smaller than for the Canon, but more on this later. So I knew I was not comparing apples with apples……
See on www.dougchinnery.com