Sample Images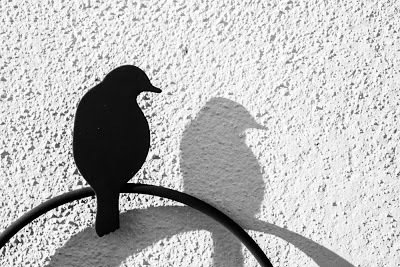 I'm not sure if I need the Fuji 55-200mm lens, obviously I'd love to have it, I just can't afford all the things I want. But I'll definitely get the new 56mm 1.2 lens once it comes out. Meanwhile we are all waiting for it there are plenty of old lenses with similar or longer focal lengths to play with. My choices of vintage glasses are the Helios 58mm f2.0 and the Tokina 135mm f2.8 M42 screw mount lenses. On a Fuji X camera it translates into 87 and 203mm. They both built to last forever, apertures rings are nice to handle, focus ring is smooth on the Tokina, a bit stiff on the Helios, but it produces amazing swirly bokeh effects. Here are a few shots from the last couple of weeks taken with the Fuji X-Pro1 using both lenses…..
See more pictures on gaborimages.blogspot.de
The 35mm lens is one of the most popular focal lengths for photographers because of its versatility in street, reportage, and landscape photography.  For a long time, it was the one lens that was sorely missing in the Fuji XF lineup.  If you wanted a 35mm equivalent lens, you would have to either adapt another manufacturer's lens, purchase the XF 18-55mm zoom or the XF 18mm, which is approximately a 27mm equivalent.  Fuji made a promise a long time ago that they would produce a 35mm equivalent lens, one with an F1.4 aperture no less, and people have been waiting very patiently for Fuji to deliver on this promise.  The wait is finally over: Fuji has finally released the XF 23mm F1.4 R lens, which is one of the most highly anticipated lenses in the XF lineup…..
See more pictures on findingrange.com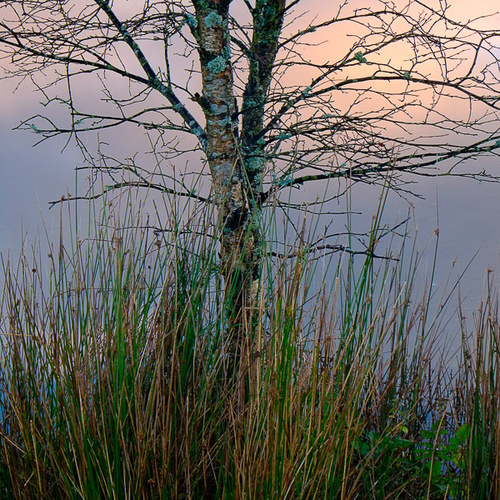 As followers of my work will know, I have been shooting exclusively wit he Fuji X-Pro 1 for about a month now. My main camera is a Canon 5D mk3 (and I also shoot on film with an ancient and much beloved Hasselblad 500C and wooden Zero Image pinhole camera). I bought the Fuji primarily for lightweight travel photography, street photography and as a carry anywhere camera. However, as soon as I started to see the results it produced I was keen to see how it performed in my main shooting environment as a professional – the landscape. First a few caveats. This is not a full frame camera like the 5D mk3, the sensor is smaller and has a lower pixel count. The Fuji has 16 million pixels compared to the Canons 22 million. The aspect ratio of the sensor is the same as the Canon at 3:2. I am also mindful that the range of lenses available for the Fuji is far smaller than for the Canon, but more on this later. So I knew I was not comparing apples with apples……
See on www.dougchinnery.com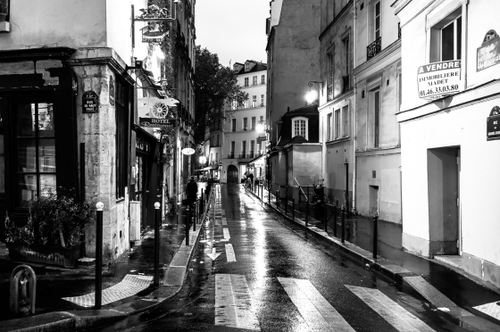 Just made it back from a quick 3-day weekend in Paris. We were out celebrating my grandma's 80th birthday with the family. Paris is always a lovely city to come home to. The lights, the pitoresque streets, the Seine, the cathedrals, the bistros, the boulevards, everything really. You'll just have to live with the traffic I guess. There is a reason world-famous photographers like Cartier-Bresson, Brassai lived here and contemporary photographers like Jay Maisel and Bill Cunningham keep returning here over and over again. Evidently, cleared two days for some much needed street photography. Paris, like any major city in the world lends itself perfectly to street photography. I'm a big advocate of shooting the city or place you live in, because every aspect can be interesting. However, in order for your streetphotography to be interesting, your subject matter needs to be interesting. Subject matter, evidently, are the people or things you photograph. If you live in a place that has very few, to no people, you're going to have a bad time for street photography. That being said, photographers like William Eggleston have had incredible careers photographing the mundane everyday life. But this post is about street photography……
See more pictures on morganmoller.wordpress.com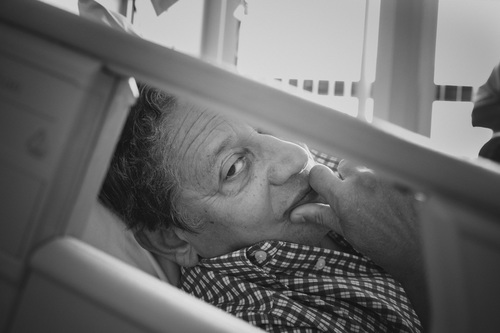 It was a typical Wednesday morning until I received that call. About 10:43am my iPhone rang. It was my mother calling to notify me that that my father had to stay at the hospital and have a neurosurgery consult. I was instantly shocked with disbelief as my father is as healthy as a horse. He's 69 years old but he's the kind of man that hasn't slowed despite having been retired since 65. It turns out my father had been having some slight headaches on the right side of his head for the last few months and really didn't much of them. As a family, we were all going through a trying time as my uncle, my father's younger brother, had been battling cancer for about a year already and he simply attributed the headaches to stress. But my mother, always one to be top of things had requested a doctor's appointment so that my father would go and get an MRI. To the surprise of everyone, the radiologist that interpreted the MRI said my father couldn't go home and he must go see Neurosurgery immediately. My father had been diagnosed with a "subdural hematoma". I suppose we need to define subdural hematoma. A subdural hematoma is bleeding between the space that divides the cranium and the actual brain…….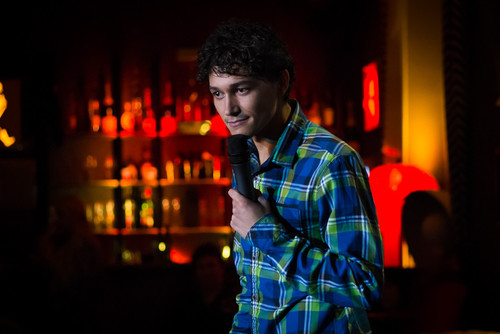 For my recent job – a shooting at the Filmcasino Munich – I decided to take the Fuji X-Pro1 as my only camera. No DSLR back up, so I was a little nervous how the camera will perform. I knew that the conditions would be very challenging, so I only took my fast primes (the FUJINON XF 35mm 1.4 and the XF 60mm 2.4) with me. As the show begun, pretty soon it was clear that there was no chance to shoot much lower than ISO 2500. For this kind of job flash is no really a opportunity because it will ruin most of the low light atmosphere. So let´s have a look at the pictures. You must click on them to enlarge. One last word to focusing: Most of the pictures were taken using autofocus. And yes, sometimes it was hard to focus at all – especially with the XF 60mm. But the XF 35mm lens really was a joy to use (make sure you get the latest firmware for camera end lens!)……
See on www.cleareye-photography.com


This is how Egypt looks like from a window… it may be the window of a cab or a train's one. Maybe you are comfortably seated on a soft first class "armchair". Maybe you are looking outside from a packed metro wagon. It's all shot with X-E1 +35mm (high ISOs, small apertures and fast shutter speed) …
See more pictures on one125.com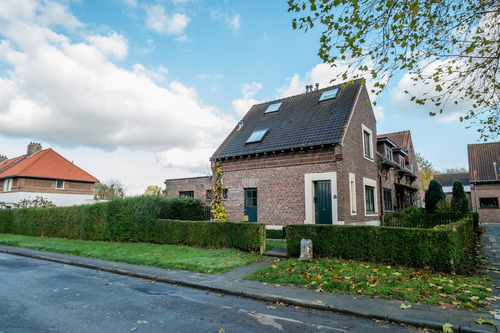 Yesterday, I had the chance to try both the 18-55mm zoom and the 14mm prime. Therefore I thought it might be interesting to publish some pictures to show the difference, in term of field of view, between 18 and 14 mm. In my opinion, those little 4mm make quite a big difference. I like very much the extra dramatic effect the 14mm produces. I warn you, I wasn't there to make a comparision between the lenses. It's just afterwards, looking at the pictures I took, I realized I took nearly the same shots with the two lenses. Therefore, I wasn't exactly on the same spot when I took the different pictures. Anyway, I think it still gives a good idea of the two field of view. On the technical side, I was surprised how the AF of the 18-55 felt so different from the 14mm or the 35mm I own. I would say it's less « brutal » and less noisy. You don't feel the lenses moving while the AF is working like it does on my 35mm. The 18-55 is also slightly heavier than the two others. To end, I'd like to thanks the Wshop in Woluwe (for belgian readers) who lent me the lenses. I think it's great they let you borrow the lenses for a couple of hours for free. As well, it's the only shop I know in Belgium where you can rent the Fuji lenses. Great to choose wisely the lens that suits you the best…….
See on www.regislessent.com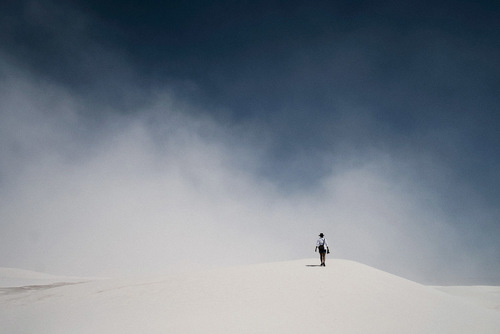 Skyvandrer [Danish: Cloud- or Skywalker]. Walk on clouds. Free. To Live a creative live feeling free. Chasing the dreams of a 10 year old. My time spent in New Mexico is unique in this aspect. Mad mix of unfiltered emotions, freedom, making pictures, filming a documentary. Mad and Magic New Mexico. A long term work-in-progress collection of images from New Mexico and the American South West.
See more great pictures on www.flemmingbojensen.com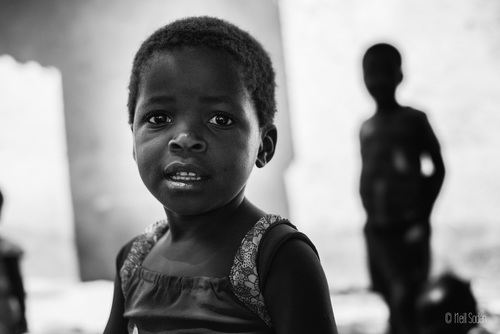 Ubuntu Help-Portrait
I had the pleasure of joining a group of great people in Swaziland as part of the Ubuntu Help-Portrait. I've been wanting to do this since I first heard about it a few years ago. It is a world-wide group where you as a photographer volunteer to go and take portraits of people in need, then the organisation get them printed and a few weeks later the photographers take them and hand them back to the people, all for free. You can read more about it here. The experience was amazing, with a family there accommodating us, organising the whole weekend from start to finish. I take my hat off to them for all the work, kindness and generosity. The place that hit me the most was the feeding centres. The kids get their meals there daily, often not having any other source of proper nutrition. A big percentage of these kids most likely also suffer from HIV/Aids and also could have lost their parents to this terrible disease. For these people, this portrait is just a small moment in their lives that someone actually wanted to capture them in that specific moment, remembering who they are, giving them a sense of self…..
See more pictures on www.neillsoden.co.za