Sample Images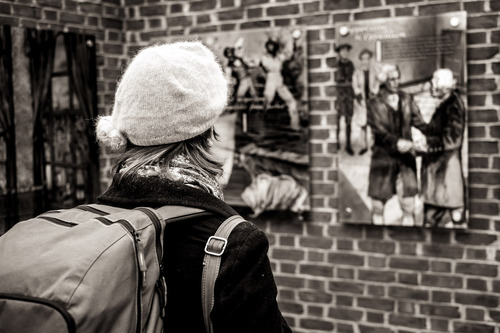 Let me start by saying that some of this was written yesterday and some of it today. Eh…who cares…. I had to get my Dreamcatcher stuff posted first because of such high public demand. Just kidding but not really. These images sell more than anything else from my artsy fartsy collection. These were all made with the XP1 and the 35mm 1.4. It's a chore for me because I don't like the 50mm FOV but yet with the XP1….it's very natural. I use the OVF 90% of the time and the screen the rest and of course somewhere in my demented mathematical equation, the EVF works in. So there's much talk about the new kid on the block. Oh yeah…it's all over the net and all over the world. The Fuji XT1 is going to break records. I don't know which records but I'm told big stuff…wait and see. Well….here in Northeast Philly on Montour Street, in the back room that's converted to an office but nobody works in it just me and it ain't work if you love it but anyway…..here…the XT1 will never make an entrance. It's shunned and not allowed to make a presence. Andre' the XP1 and Ding the XE1 have decided that …we doin' need no stinking camera with a center mounted evf that looks like a SLR from the days long gone but they ain't long gone cause many still like that form but here …. we don't! …..

See on streetshooter.net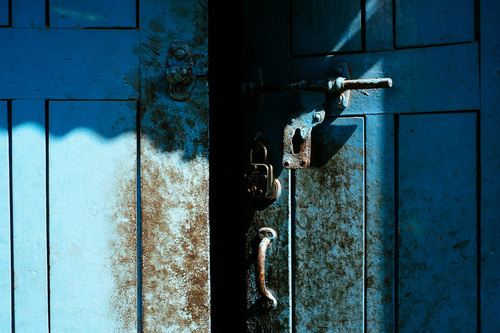 This post is simply about collection of doors that attracts my interest during our recent travel photography trip. They came with various characteristic. Some with stricking colors, while other with seasoned feature. It can be just a simple doors like what we can see in our hometown. Doors with padlock are common in Nepal especially when visiting Bhaktapur & Patan. I haven't done any research about the doors role against local community here in Nepal but I suspect it must be related to Buddhism practice. The way they paint the doors with striking colors, amazingly detailed hand carved woods tells us how important the doors are related into their life. Only the windows and doors are mainly painted or decorated while the other part of the house or building left seasoned. From photographic viewpoint, it is very easy to photograph the doors or windows. There is no need to deal with people so you don't think about your life and death of asking people to photograph them. You can do it even with your phone's camera. No special technique and if you like me, no need to carry any lighting equipment to get this done. Often time when travelling, I will pack as minimal as I could so that I don't clutter my mind of taking care of my gears in my bag while moving around. The less the better……

See on shukurjahar.wordpress.com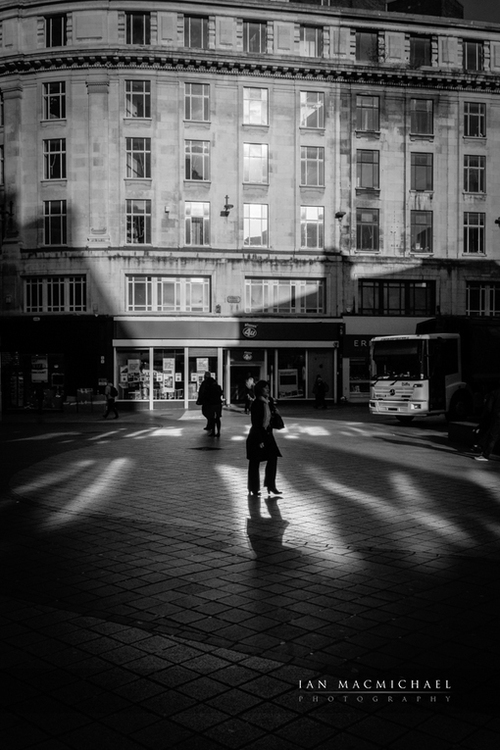 This week, I spent an hour or so around Liverpool City centre along with my Fuji X Pro 1 with the 18-55mm lens. Now, I'm a sucker for all things VSCO make and have had their film presets from pretty much when they first started with them. I was pleased to receive an email from them announcing that they had released Pack 05 with some classic mainstream films emulations. One of the main attractions for me was the inclusion of Kodak 400CN, one of my favorite films (currently in my Nikon FM2!) and a part of the Totally Rad Replichrome set. I have used the Replichrome emulation (and my version of it)  a lot recently, especially on weddings where we have used the Fuji X100s and the X Pro 1. Anyway, here are some images from the "photowalk" all edited with VSCO Pack 05 for Lightroom with a couple of my own tweaks added here and there, but not too many….
See on www.ianmacmichael.co.uk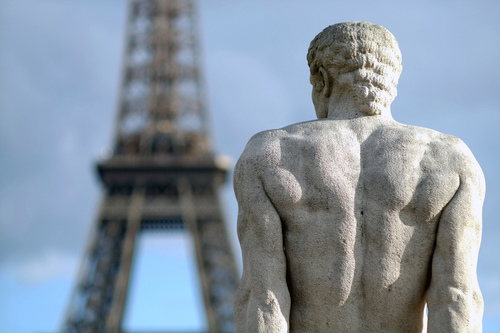 I was in Paris for work and we finalized our meetings around 3pm. That left a few hours of great light on a gorgeous day in France. I grabbed my Fujifilm X-Pro 1, a 8mm, 35mm and 85mm lens a got moving with a few colleagues…….

See on danielincandela.com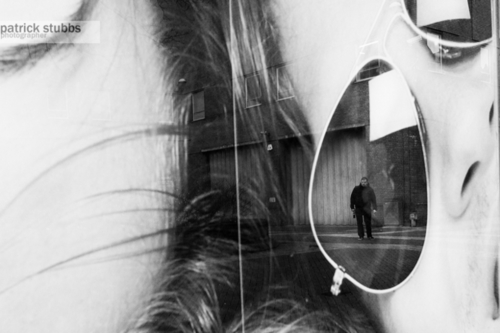 I went for a wander around Lincoln on Monday with the Fuji X-Pro 1 and one lens – the 18mm f2. This a scary lens for street photography for me because it means you sometimes have to get in seriously close – something I'm not totally comfortable with. When you look at some the great photographers and their work documenting daily life, it all looks so easy. It's not! For the first time ever with a digital camera, I shot everything in black & white – usually I'd photograph in colour and then convert. It all felt a bit strange at first, something not quite right, but I loved looking at the back of the screen and seeing the composition in black & white. I had the settings at Monochrome+R for the whole day, and sharpness set to +1. I love the optical viewfinder, so am pushing myself to master this – it's perfect for the general day-to-day, wandering around kind of photography that gives me that photo buzz. Again, strange using it at first, because nothing changes in the viewfinder when you focus – I'm so used to my Canon DSLR's now, and seeing everything snap into focus. But, I just loved using the OVF, it feels right to me and somehow gives me more feeling when taking the shots……

See on www.patrickstubbs.com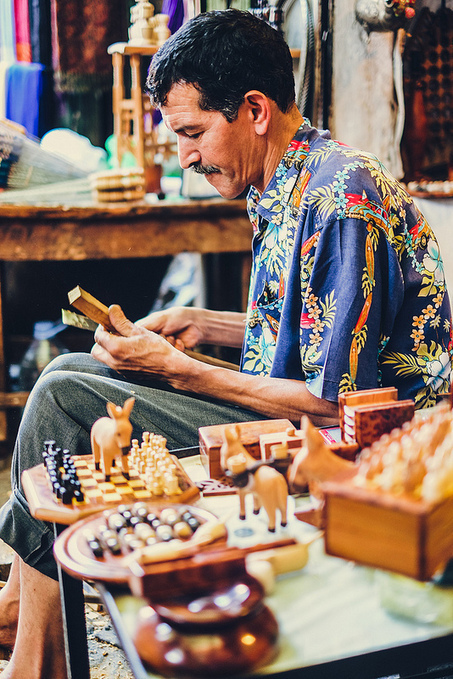 Last summer, Natalie and I took our first trip abroad together to the beautiful country of Morocco. We decided to take the break as early into the summer holidays as possible with Nat being a teacher, we wanted to avoid the usual family-packed places and find somewhere with some culture for us to explore and somewhere street photography would be good to do. Marrakech jumped out at us, so a mere 4 weeks before the term break-up we made a spur of the moment decision one evening and booked it. I tried to pack light, so I took the X-Pro1 (my main street camera at the time) and the 35mm f1.4 Fuji lens – a winning combination in most situations. Though now part of me wishes I'd taken the 18mm as well, but I like to limit myself to one lens and challenge my internal visualisation while shooting……

See on fullframeboy.co.uk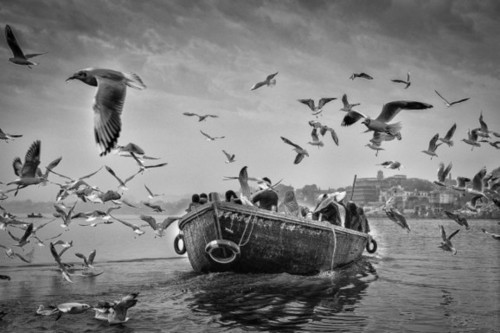 I just came back from a photo trip in Varanasi (Uttar Pradesh, India) and would like to share a few shots of this incredible city. Varanasi (or Banaras) is one of the holiest cities of the Hindu religion. It's mostly known for its Ghats on the banks of the Ganga river. Varanasi is said to be older than history, and frankly speaking it seems true. Going there is like entering another time dimension. It's the dirtiest but also the most beautiful city I've ever seen. To give you an idea of the local mood the nice guy with the skull is an Aghori Kapalik baba, a member of an Hindu sect known to eat pieces of human bodies found in the Ganga. The "fire shot" has been taken at Manikarnika, the most important "open air cremation" Ghat of India. You should however not be afraid by these disturbing aspects of the city; these traditions are part of its magic. Going there is actually quite safe, precautions should of course be taken in terms of health (drinking a glass of Ganga water might not be a good idea), but no particular violence is to be feared……

See on www.stevehuffphoto.com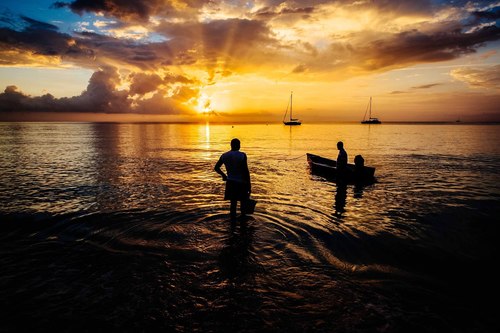 I finally made it out to Jamaica… nearly two months ago!! What can I say? There are plenty of distractions in Miami outside of work that might have played some part in delaying this post. I left on Christmas day to meet a couple friends who were flying in from Baltimore. It was my first (personal) trip to the Caribbean since I moved to Miami. As long as I'm here, I can't complain about all the tropical destinations that are less than three hours away, and I need to do a better job of taking advantage of them. I had been wanting to go to Jamaica for a long time – the beaches and Kingston. Although we were only visiting Montego Bay and Negril on this trip, I still had high expectations. One of the things I was most excited about was my next opportunity to take pictures outside of the US, even if I wasn't able to get a waterproof camera in time. I arrived about an hour before my friends. As soon as I cleared customs at Montego Bay, I went to the bar outside the airport for some Red Stripes and beef patties. I documented that whole experience via my iPhone on Instagram. I was looking forward to doing more of that, but sadly my phone did not survive much longer. It was charging while we were at the hotel getting ready to hit the beach. As we were rushing out I snatched the phone off the table, forgetting to screw in that crucial piece on my waterproof case. About an hour later, as I laid back floating on the water, I pulled the phone out to to take a picture only to notice that the case had been completely flooded with salt water. Not cool… but needless to say, I had brought my X-Pro1 along on the trip……

See on blog.karimhaddad.com
It is always difficult to find even a few moments to post photos and updates when leading a workshop. But we have made it to Pushkar and that means for the participants of the Fujifilm Rajasthan Photo Trek a day of rest. We had two quick days in Delhi exploring my favorite haunts, Nizamuddin and Chandni Chowk in Old Delhi. After that a overnight train trip to Jodhpur, the Blue City of Rajasthan. Our group is diverse in make up – some folks have hardly picked up a camera and others are seasoned photographers. But everyone seems to be hitting it off and finding their groove. I hope by tomorrow or the next day I will be able to post of our participants work, it is quite impressive. The image below shows Piet Van den Eynde leading the group in an impromptu lesson on off-camera lighting. The next image shows the result…….

See on www.thedigitaltrekker.com
I've been exploring astrophotography a bit more with the Fuji X-Pro1 and have been tremendously happy shooting the moon at least.  The next step in the evolution of astrophotography with this camera is to start shooting more deep sky objects.  This is going to require a bit more effort, some tracking tools and some software tricks to make the images that I have in mind. The trick with fainter objects that require telephoto lenses or even telescopes to see is that the earth is rotating pretty fast relative to these faint objects.  Even the moon being close in and shockingly bright (Remember that these images are f/12 aperture equivalent and 1/160 exposure at ISO 200), moves pretty rapidly through your field of view.  Here is a movie of the moon seen through the same setup as the first image.  Now if you imagine a much fainter object that requires much longer exposures (think multiple 30sec exposures equivalent to an hour of imaging time), you are going to need some way to compensate for the rotation of the earth.  More on that in a later post…..
See on prometheus.med.utah.edu