Sample Images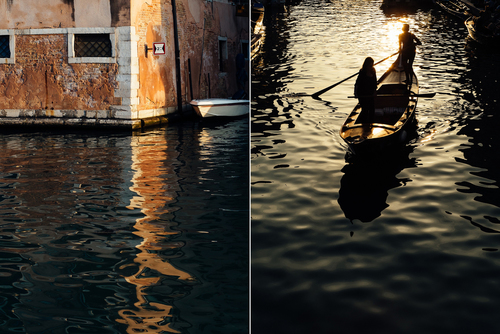 We were lucky enough to spend a long weekend in Venice recently. This was a joint celebration for my mums 60th Birthday and my Aunt taking part in the annual Vogalonga boat race. We have wanted to go to Venice for a long time and were not disappointed. Arriving in Venice is like arriving on a film set. It is like no where else in the world I have been. Its an incredibly beautiful city with lots of culture and amazing architecture. We were treated to four days of perfect weather with blue skies and bright sunshine. Venice is the perfect place just to wonder and get lost. Exploring the alleyways and weaving around the canals is a lot of fun. I took my trusty Xpro1 along to keep the weight down. There were so many incredible sights I didn't know where to point my camera, it really is one of the most photogenic cities I have visited. Here is a selection of my favourite shots from our trip. All taken with the Fuji X-Pro1 with XF 35mm & XF 18mm lenses and edited with VSCO Film……
See on samburtonphoto.com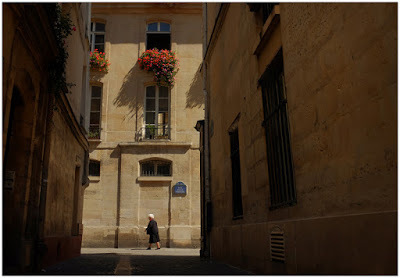 Here's the problem with most travel photography books: they are to some degree disingenuous. They play on the idea that you'd love to be a full-time travel shooter, and build on that desire to point you in a lot of inappropriate directions. I mean, it's cool to know how to shoot for a cover, or how to get in touch with picture buyers for travel mags or how to (try to) sell your work as travel stock. But the reality is that only a very small percentage of people who try will actually make it as travel photographers. Which is why the first thing I did with this new video series was to throw out that assumption. Here's what I went with instead. Travel is a wonderful thing. But it is also a time-compressed, experience-rich period in when the balance between photography and the other parts of your life can be a bit stressed. Most of the time when traveling you are simultaneously serving several masters. You are an individual, experiencing personal growth as a traveler. You are a spouse. You are a parent. And you are a photographer………
See on strobist.blogspot.de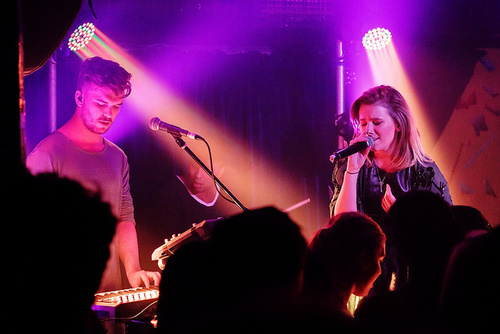 Great show tonight by the young Kiwi band Broods – very impressed with them, I can see why they're touring with Ellie Goulding at the moment (and she's a fan, too). Be proud of them, New Zealand!  They're going to get very big, very fast…..
See on robertcatto.com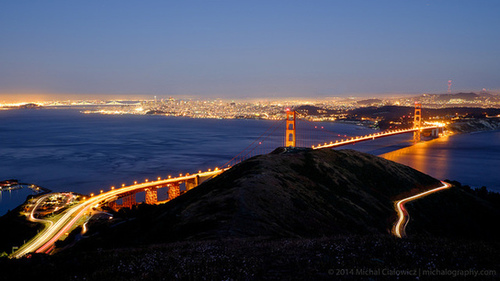 The Fuji X-series of cameras have been some of the most discussed and reviewed cameras of the last two years. Fuji appear to have created a very successful formula that excites both amateur a professional photographers alike: good image quality in a small, reasonably-priced package that has intuitive manual controls. Combine this with a great lens lineup and a solid history of adding features via firmware updates, and one can see why they have become so popular. It's no secret that I shoot primarily with Nikon gear, but I'm certainly not the type to become attached to a particular brand when a better tool for the job exists. Since my Nikon setup is rather large and ungainly to travel with, I decided to give the Fuji X-E2 a try to see if it has what I need in a travel camera. Before we begin, a quick note: I tested the X-E2 with the recently-released 2.0 firmware update which added significant electronic viewfinder (EVF) and autofocus (AF) improvements. Additionally, this is not intended to be an exhaustive review, but more of a short collection of my thoughts about the camera……..
See on www.michalography.com
I'm known for being incredibly picky about the gear I use. Photographers tend to say "it's the photographer, not the camera" and they are right in a way. However, the truth is that the camera either does or doesn't allow you to take the photograph which is in your mind. Would Da Vinci have created the Mona Lisa with finger paints? He might have produced something amazing still, but it wouldn't have been the exact Mona Lisa. My view is that most photographers don't push their equipment all that much. They take photos of relatively static subjects in not very challenging conditions. That's very different to my world. I shoot moving subjects in dark and rainy conditions at very low DOF and I really push my equipment to the limit. I don't want my work to be compromised by the tool used to create it. Some wedding photographers work very differently to me too – they might shoot mostly static subjects with flash at f5.6 all day for example, or they might be totally reportage and take only 300 photos in a day – so even within the wedding photography genre you have a massively mixed bag. So … does the Fuji X-T1 compromise my wedding work? Or does it add to it? Read on ….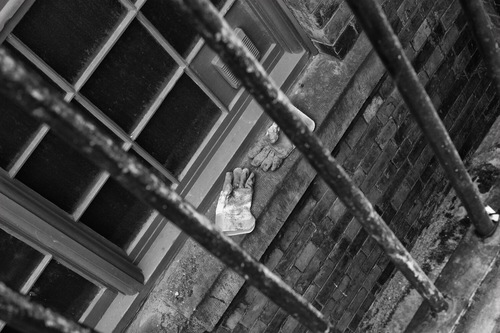 . . . In my previous post I wrote that I'd purchased the XF35 & XF60 Fuji lenses as replacements for the XF18-55mm Zoom. I couldn't wait to put them through their paces and discover if this was indeed the right choice . . . . . . Living as I do in the UK's equivalent of the Australian Outback (the Western Lake District), Street Photography would appear to be an odd choice of hobby. My predicament was recently made all the more unbearable with these two new lenses that desperately needed trying out. Fortunately, a 30 mile trip to Barrow-In-Furness appeared unexpectedly, so I jumped at the chance to spend a couple of hours taking photo's with the new 'tools of the trade'…….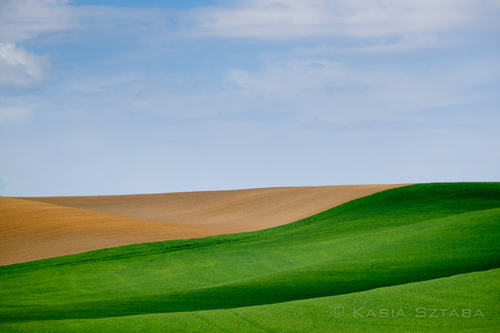 What a great trip it was! In our previous blog entry we shared the first photos from our escapade into the stunning Palouse region of southeastern Washington. Thank you for all your kind comments, shared stories and questions. The most appealing feature of the region is, ironically, the lack of popular spots such as Half Dome in Yosemite or Antelope Canyon in Arizona. The Palouse is for each individual to unravel and photograph. Every corner, every dirt road hides a visual gem to discover and some of them are only visible to you. While we made some preparations before the visit, such as studying excellent maps of Palouse by Teri Lou Danzler (you can get them here), the majority of our images came from exploring small rural dirt roads. The abundance of patterns and stunning visuals offer huge opportunities but you need concentration and strong composition skills. On the topic of composition, the process of elimination is especially important when photographing Palouse…….
See on olafphotoblog.com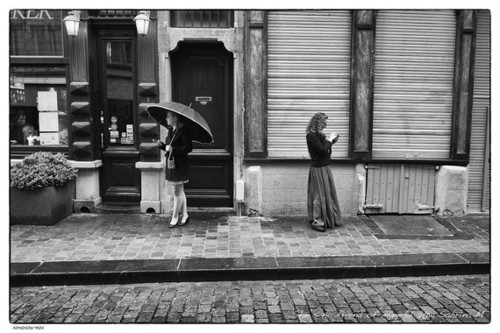 One of the most important things about street photography is to have a keen eye for your surroundings. Sometimes, it's the subtle relationships that make for a great image. Take a quick look at this photo by Flickr user Sabrina M., and you'll notice it has nice framing, strong lines and a pleasing composition. But it's the subtext of the photo — the emotional distance of the two women — that makes it great. The women are standing just a few feet apart, each smoking a cigarette and each seemingly oblivious to the other. It's almost as if they're taking great pains to avoid making eye contact. Are the women using their cell phones because they need to send important texts or is it because it gives them a reason for not making small talk? These are things that Sabrina says went through her mind when she came upon this scene in her hometown of Antwerp, Belgium. This photo was taken near Antwerp's city hall in an area where many of the homes have survived from the 16th Century……..
See on www.huffingtonpost.com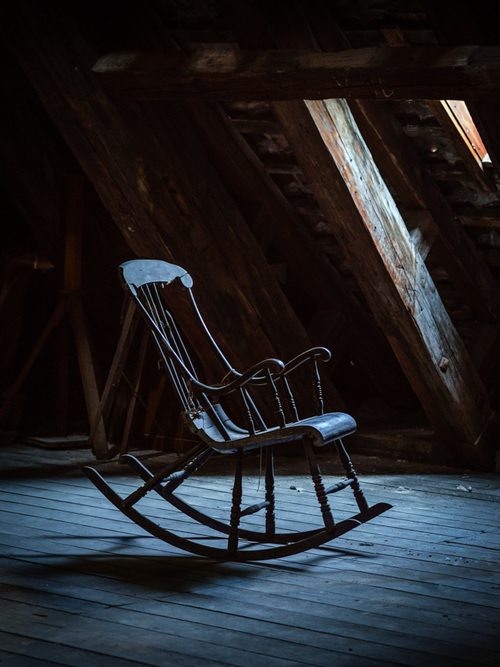 This piece continues my photographic journey around Copenhagen. You can see part 1 by clicking here. Before delving into more photos, let me say a bit about the lenses I took with me. After some deliberation I decided upon the 18, 27 and 60mm primes. That meant leaving the fisheye, 50-230 and my old manual focus optics at home. I think overall the trio I picked out covered 95% of the shooting situations I found myself in. They are all capable performers, their light weight and in particular the small size of the 18 and 27 make them great for travel. You can just put them into a messenger bag or even a coat pocket and blend into the crowd. I've got a great LowerPro backpack that I used to cart my Nikon gear around in, but it's not something I want weighing on my shoulders for hours, especially when walking around all day. The great thing about the Fuji system for travel photography is that it's so compact and lightweight compared to even a small DSLR setup – crucially while still producing top notch results. It's taken awhile for mirrorless cameras to reach this point, but now I know there's no going back…..
See on lightpriority.net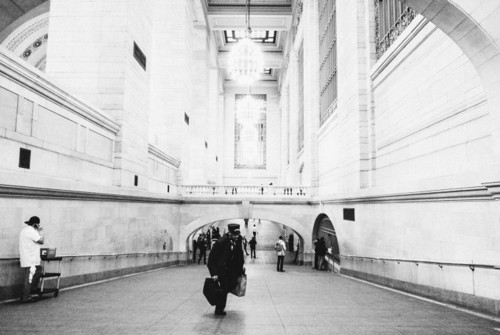 After years of shooting with my Canon 5D and other big camera's I bought a Leica M8.2 a little over a year ago along with two nice Elmarit lenses. In the end, it wasn't for me. I loved shooting with and getting that Leica feeling, but the ISO performances were so bad that I could not justify it. Thought of buying a M9 instead, but even for the extra money I could not just do it. I also bought the Fuji X100S when it came out and loved it. I did sell it after 2 months because the fixed focal length wasn't for me. So I sold everything and bought the Fuji X Pro 1 with the 18mm 2.0 and the 35mm 1.4. Fell in love with it. Wasn't the Leica M but it was what I was looking for. So when I went to New York for the first time in my life (actually flying for the first time in my life after being scared of flying my entire life) I brought the X Pro. One day… I will go back to Leica… but for now… the Fuji helped in capturing the people of New York. Just wanted to share! …….
See on www.stevehuffphoto.com