Sample Images


This is how Egypt looks like from a window… it may be the window of a cab or a train's one. Maybe you are comfortably seated on a soft first class "armchair". Maybe you are looking outside from a packed metro wagon. It's all shot with X-E1 +35mm (high ISOs, small apertures and fast shutter speed) …
See more pictures on one125.com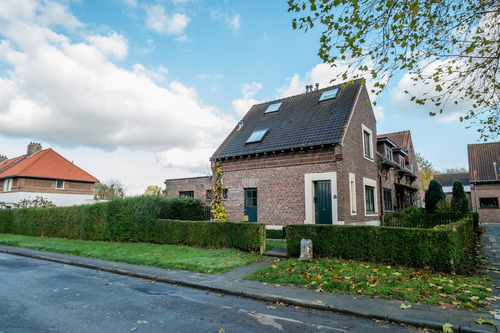 Yesterday, I had the chance to try both the 18-55mm zoom and the 14mm prime. Therefore I thought it might be interesting to publish some pictures to show the difference, in term of field of view, between 18 and 14 mm. In my opinion, those little 4mm make quite a big difference. I like very much the extra dramatic effect the 14mm produces. I warn you, I wasn't there to make a comparision between the lenses. It's just afterwards, looking at the pictures I took, I realized I took nearly the same shots with the two lenses. Therefore, I wasn't exactly on the same spot when I took the different pictures. Anyway, I think it still gives a good idea of the two field of view. On the technical side, I was surprised how the AF of the 18-55 felt so different from the 14mm or the 35mm I own. I would say it's less « brutal » and less noisy. You don't feel the lenses moving while the AF is working like it does on my 35mm. The 18-55 is also slightly heavier than the two others. To end, I'd like to thanks the Wshop in Woluwe (for belgian readers) who lent me the lenses. I think it's great they let you borrow the lenses for a couple of hours for free. As well, it's the only shop I know in Belgium where you can rent the Fuji lenses. Great to choose wisely the lens that suits you the best…….
See on www.regislessent.com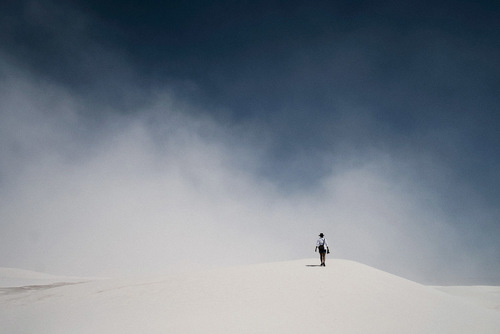 Skyvandrer [Danish: Cloud- or Skywalker]. Walk on clouds. Free. To Live a creative live feeling free. Chasing the dreams of a 10 year old. My time spent in New Mexico is unique in this aspect. Mad mix of unfiltered emotions, freedom, making pictures, filming a documentary. Mad and Magic New Mexico. A long term work-in-progress collection of images from New Mexico and the American South West.
See more great pictures on www.flemmingbojensen.com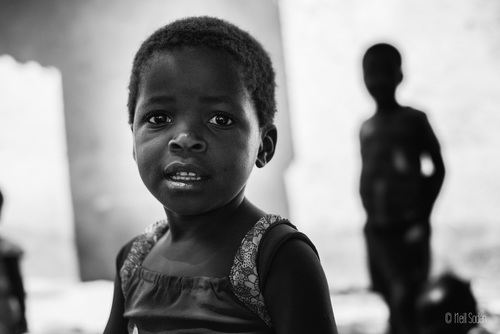 Ubuntu Help-Portrait
I had the pleasure of joining a group of great people in Swaziland as part of the Ubuntu Help-Portrait. I've been wanting to do this since I first heard about it a few years ago. It is a world-wide group where you as a photographer volunteer to go and take portraits of people in need, then the organisation get them printed and a few weeks later the photographers take them and hand them back to the people, all for free. You can read more about it here. The experience was amazing, with a family there accommodating us, organising the whole weekend from start to finish. I take my hat off to them for all the work, kindness and generosity. The place that hit me the most was the feeding centres. The kids get their meals there daily, often not having any other source of proper nutrition. A big percentage of these kids most likely also suffer from HIV/Aids and also could have lost their parents to this terrible disease. For these people, this portrait is just a small moment in their lives that someone actually wanted to capture them in that specific moment, remembering who they are, giving them a sense of self…..
See more pictures on www.neillsoden.co.za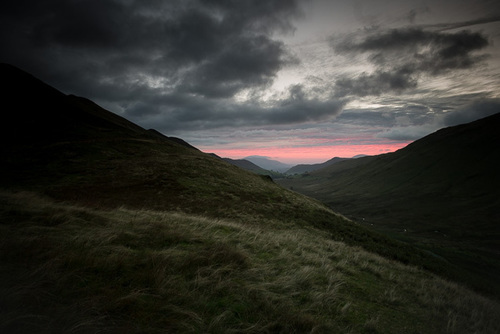 During a cold yet dry weekend in September I had the privilege of exploring the stunning English Lake District in conjunction with Fujifilm and Millican bags. It was a remarkable experience and two months on Millican has released the first of three short films documenting the experiences of three photographers in the Lake District. The photographers Derek Clark, Andrew James and myself embarked on a packed weekend adventure into the breathtaking Lake District landscape each exploring the concept of "Freedom Through Photography". Paradoxically it is amazing just how relaxing a 4am start can be when it is a exploration of the hills and mountains of Newlands Hause. Packing my Millican Christopher bag with a Fujifilm X range camera allowed me to travel light yet still pack the the power of a camera capable of capturing remarkably sharp images in very low light…….
See on www.flixelpix.com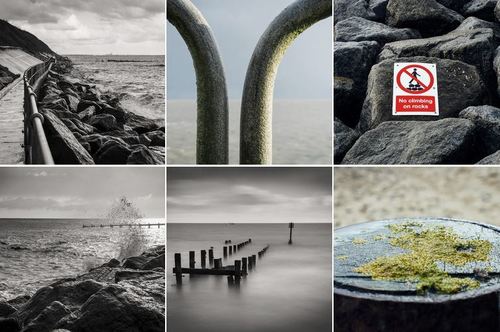 We were at Corton beach for the weekend as Nicola had to check out a hotel for work. We went for a walk along the sea front this morning and i got to take a few shots with my Fuji. It was the first time I was able to test out my b+w 10 stop filter, although I didn't have a remote release so had to keep my finger pressed down. Not an ideal way of taking the shots but a couple turned out ok. The weather wasn't too good, but it made for some moody skies and interesting light. All shots taken with the Fuji X-Pro1 and XF 35mm Lens. Processed with VSCO film and Rebecca Lily presets…..
See on samburton.squarespace.com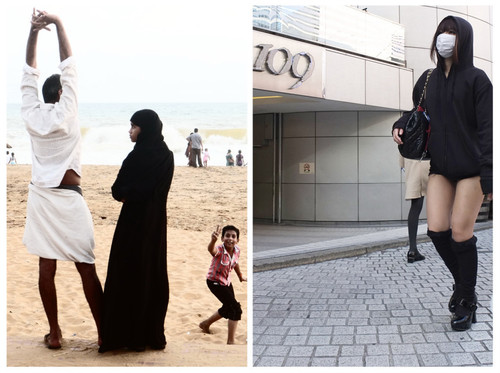 'Upskirting' in India and JapanSome street photography during this year's travel to Japan and India.

Fashion Photography + Street Photography = Better Wedding Photography :)
See more pictures on renegaviola.com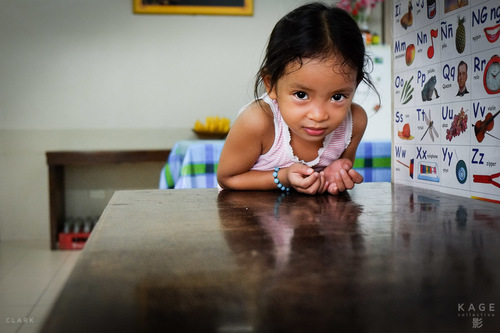 Eight thousand miles of planes, trains and automobiles and I was back in the Philippines after five long years. My task was to visit and photograph the children at two SOS Children's Villages, the first in Cebu and the second in Davao. I had no idea what to expect and as I walked through the main gates I realized that once again the camera, that little box with a piece of glass stuck on the front, had taken me to another place that I would never experience otherwise. It's the best part of being a photographer and I'm so grateful for it. It's been an honour and a privilege to have shot some of the things I have, and standing at those gates, I knew I was about to embark on something very special. SOS is an organization that gives homes to orphaned and underprivileged kids in some of the world's poorest countries. They build villages with homes for these children, look after and educate them until they are ready to go out into the world and have careers and families of their own. Each house has a mother (Nanay) who looks after the children that live there (sometimes as many as 14). There are eight children's Villages in Philippines and I wish I could have visited them all……
See more pictures on www.kagecollective.com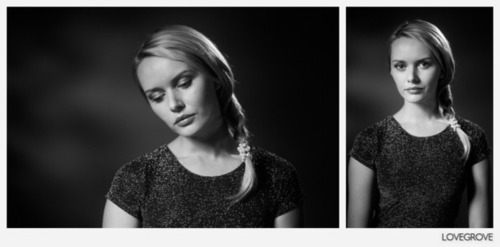 Earlier this week I ran three seminars of three hours each entitled from Concept To Print.  Many years ago, way back in the dying years of the last century, a photographer called Stu Williamson wrote a book with the same title and I borrowed it for this three hour workshop. My aim was to share the simplicity of  creating beautiful images using continuous lighting and a 6ft stretch of hotel wall. I used just one hard light for the bulk of my shooting demonstration and went onto a multi light set up as the session evolved. After the shoot I downloaded the images into Lightroom and tweaked them prior to printing on my aged and slow ink jet printer. Here are a few of the images I shot….
See more pictures on www.prophotonut.com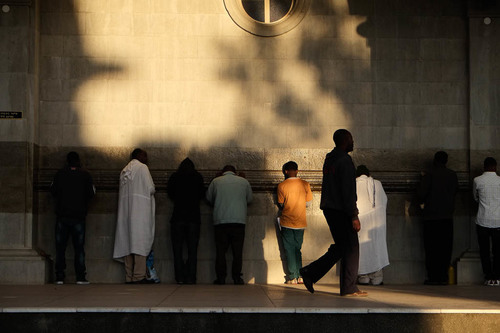 I had a few days' work in Addis Ababa earlier this week, and on the final day I was able to get out and take a few photos. Addis, of course, is one of the oldest cities in Africa, and the capital of the former Ethiopian empire. However, in recent years it has experienced double digit growth, and clearly has aspirations to be a modern African metropolis. 6th November was a religious festival in Ethiopia, and we started off at a modern church in the Bole neighbourhood. In the Ethiopian orthodox system, the church is considered sacred, and worshippers typically offer prayers and kiss the walls and steps before entering. Inside, the faithful prostrate themselves on the carpet of the aisle, palms upturned, before moving to their seats. As I said, this was a modern church, however, and I was very impressed to see the man kneeling next to me take a mobile phone call from his prostrate position. At the front of the church, officials intone a liturgy to which the congregation responds. Many of the worshippers are wrapped in white shawls or cloaks, and many of the men lean on wooden staffs, which, I was told, represent Christ, as well as being something to lean on during the long service……
See more pictures on www.timkelsallphotography.org