Sample Images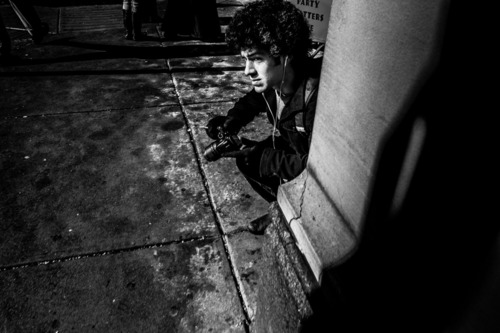 See that guy up there…yeah, yeah…the one in the photo. Well, he's a Philly street shooter named Anthony. As it turns out we are Flickr friends and we met in reality by accident. See, I was walking west on Arch by 13th and he was stooping down like in the photo. I saw him but don't think he saw me cause I'm like this stealth invisible camera toting shooter that no one can see until after the fact. Of course when I get home Tanya calls me an idiot and "Take the damn trash out"! So I raised the XP1 and knowing the 28mm focal length got into position. I clicked and Anthony looked at me. He didn't know I was me and I didn't know he was he. Imagine that…..
See on streetshooter.net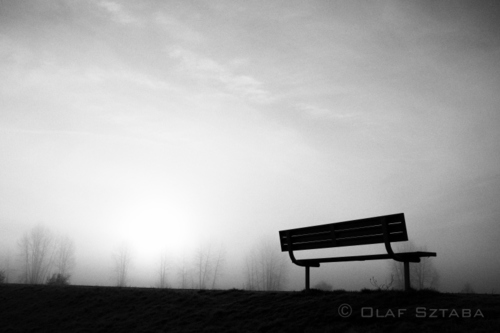 … the release of the X-T1 Fuji addressed two key elements in photography. First and foremost, an extra-large EVF allows you to concentrate on composition, light and subject in a way that is not possible with the optical viewfinder (which we also like to use). You can actually see the image before you take it! Of course, the EVF is not a new idea but it is beyond my comprehension that as of today, neither Nikon nor Canon has implemented this important technology in their leading cameras. Second, access to all-important dials such as shutter speed or exposure compensation is at your fingertips. No, it is not hidden in the menus but in front of you! You can change them without dragging your eyes away from the scene. In sum, a camera doesn't have to have every possible feature — quite the opposite. Give me the best viewfinder on the market and the manual controls at my fingertips and let me do what I love to do – see and paint with light. All the rest is just distraction……
See on olafphotoblog.com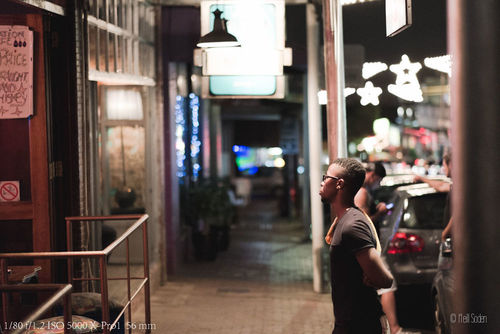 I have not had too much time to post about the X-T1 and even less time to play with the new 56mm, but last night I was out and took the 56mm with me and used it on my trusty X-Pro1. As always, walking anywhere in Jo'burg can feel a little dodgy at times, but Melville has quite a vibe and a very busy nightlife on Thursdays. Which made for a nice opportunity to steal some shots…..
See more pictures on www.neillsoden.co.za
Beautiful as Trinidad is, it would be missing the point simply to visit and the see the 'sights', nothing in particular has been packaged as an attraction, not in the typical tourist sense of the word anyway. The true magic of the place is the atmosphere, the people, the laid-back lifestyle and the fantastically intriguing sample of humanity on offer…..
See more pictures on handcarryonly.com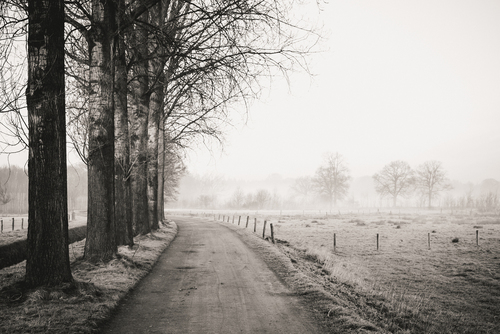 One of the first times out with my new camera and a morning like this with just enough mist and sun..! Timing couldn't be any better. It took about 8 months to have a gorgeous day like this when I got my X-Pro, which was quite frustrating. Mist always has a big part in my photography. I love the look of mist, it's so peaceful and freezes frames even more. It silences sounds, narrows visibility. Best of days are the ones where I wander through the mist on my own, just me and the silence. Chasing fog……
See more pictures on www.byjansen.com
There is an energy in the early hours, in that breath-held half-time between night and day, between dark and light, which cannot be felt at any other turn of the 24-hour spiral. It is alluring, addictive, compelling. Perhaps that is why I like to rise in the mornings at 4:30 and meditate, to sit in the silence and just be, with only the joyous komako (bellbirds) and the wind in the trees for company. Tane and Tawhirimatea, enjoying a moment of brotherly companionship before the day's squabbles begin. Perhaps that is what draws me to make photographs of the land at this time, to wrestle myself free of the seductive pull of the duvet and feather pillows, shake myself awake, dress roughly but warmly (a shower can wait), pack my camera gear, and add a thermos and a packet of gingernut biscuits to the mix. Outside the door, once my truck is packed, I will take a moment to regain the balance and stillness which has evaporated in the bustle of preparation. I will stand in the tonal space between light and dark and breathe, just breathe, attempting to feel the day, to sense its subtler nuances and anything it may be trying to tell me, for the music of the spheres is easier to hear at this time. Of course it is always being transmitted but it takes an accomplished person to hear its signal through the chaos and static of daily life……
See on www.thistonybridge.com
Morocco. The very name of the country always had a mythical meaning for me. Deserts meet mountains in North Africa. Pictures of Tuareg nomads riding in the sand instantly flicker before my eyes. The names of the cities were no less fascinating. Casablanca, of movie fame. Marrakesh, with the red gates and walls. Fes, with the old medina. And the infamous Tangier, once a city where anything went, home to the Beats and spies. Many of my friends have been to Morocco, several have lived there for long periods, everyone highly recommended it. The excitement was high as Charlene and I stood on the top deck of the ferry from Spain, approaching the old port of Tangier in September 2013…..
See on www.flemmingbojensen.com
…. a big part of the job in landscape photography is getting there. That's why the way you pack your gear is crucial. Instead of using a dedicated camera bag, I use an insert that can be placed in any regular backpack or shoulder bag. This particular one is a Horus Bennu HD321022. In this photo, I packed the camera, wide lens, cable release, filter holder assembly, filters, charger and two spare batteries. The filters go in a Cokin plastic case or filter wallet, both available from eBay. As you can see there is plenty of room to spare (and I'd love to fill it with an interchangeable Fuji X system soon ). Using an insert keeps your photography kit discreet and flexible. When it's all packed and folded, it looks like this (note the soda can for size reference)……
See on blog.roycruz.com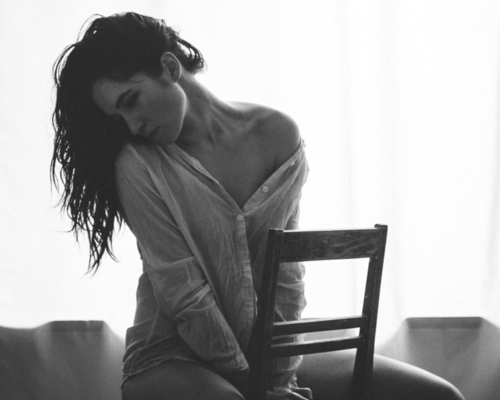 Sharing some new images. And light setups, because everybody loves them, right? I'm not too fond on using strobes when shooting on location. Too much hustle, way too much shit to carry with you. But it is winter, and days are dark, so shooting only with natural light is a bit of stretch. I had a shoot with lovely Iris few weeks ago. I was going for something fashionable and sexy, with kinda laid back, life-style, snapshot feel in the images. There is some nudity, so beware, NSFW after the jump. We started the shoot outdoors. Lighting is simple, one bare speedlight, with 1/2 CTO gel to warm up the light, zoomed to 50mm and shot through tree branches to create some interesting shadows. There are some ambient light mixing in but most of the work is done by the flash. Bare flash and CTO gel create a nice, late afternoon, direct sunlight feel. Shot with Fuji x-pro1 and 60mm macro lens……
See more pictures on timokoponen.blogspot.de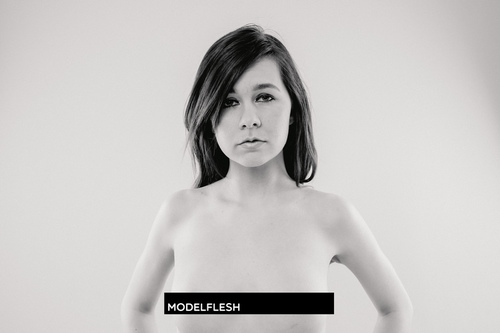 Was invited to spend some time in a studio last week too see how the Fuji X-Pro handled the workload. It was a chance to show the Fuji up against a Nikon D800 which the owner is thinking of changing to a Fuji. And a chance to see if this bad boy can step up to the haters. Used along side a D800 and its owner it did stupid good work, synced with Bowens triggers and a bunch of Nikon Speedlight's it was totally at home. I've called this little set Modelflesh and there probably will be more in this series as it time progresses and allows. Set up was easy the fuji uses flash shoes which can see Nikon triggers so once the metering was done, off we went. Again this was one of those OK impress me moments, and it did straight off the bat. Having dials for ex, shutter and aperture right too had was cool making a adjustments without having to delve into the screen, made you feel more connected to the work……
See on www.suberashi.co.uk