Sample Images


Salzburg train station in Austria. For this trip I mainly used Fujifilm XF 14mm f/2.8.
Post process: Fuji RAW (RAF) + Adobe Lightroom 4 + VSCO PX-70 and PX-680 film simulation + Adobe photoshop for architecture/Barrel Distortion for 14mm lens.
See more pictures on faranstudio.com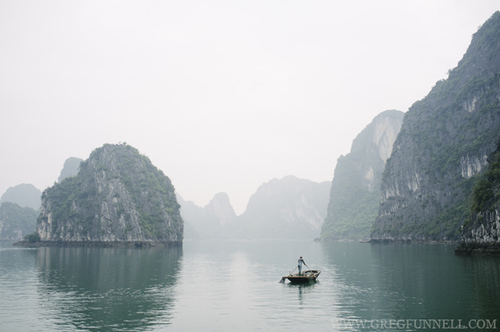 The other day I had to make a call I never wanted to have to make. At 28 I needed to see a chiropractor – some would call it the photographers curse, a curse that unfortunately goes with the territory. Lugging heavy camera gear around, usually with it hanging from the neck, waist or one shoulder eventually takes its toll. This realisation along with some other vague and equally suspicious excuses was one of the reasons I'd been interested getting myself one of Fujifilm's X-Series cameras – the thought of having a camera that was small and light and could maybe even supplement my heavy old SLR was appealing. I knew they would probably never replace my SLR for work but as everyday cameras they seemed to offer a good compromise. In 2011 I bought the Fujifilm x100, a camera I loved to hate, a camera that for me was so nearly there in terms of what I personally was after but somehow not quite. It looked fantastic (for some reason more of an appeal to me than it really should be) and contained pretty much my perfect carry around set-up; packing an equivalent of 35mm f/2 lens. It was almost too silent when it took a photo (to the point where at times I wasn't even sure it had taken) but is small size and discretion were a big plus for me, the whole thing could slip in my pocket and yet it felt good in the hand with a nice weight. The whole manual shutter and aperture operation were a total winner for me. I think Fuji had finally realised that most camera manufacturers seemed to have failed to realise, photographers are creatures of habit, we are by and large dinosaurs, and we like what we know, and what we know works. So many cameras that come on to the market aren't aimed at dinosaurs, they are aimed at the mass consumer. Manual shutter dials and aperture rings disappeared from all but 'pro' cameras because they seemed archaic. This may well be the case but equally they were a tried and tested function that had been the norm for decades, and yet within a matter of years digital cameras had consigned them to the graveyard, much to the annoyance of the dinosaurs. Fuji it seems finally cottoned onto this and their x-series cameras are evidence of that – they're a nod to a system that is tried and tested. Nevertheless with the x100 they still managed to get a few things wrong. They may have designed the hardware well but the internals, the menu system, was a generally nonsensical and the camera had a habit of not responding particularly fast, it was sluggish, not much but just enough, and it acted at time likes a despondent child. Luckily Fuji were a company that actually listened to its customers and the firmware updates did start to tackle these problems…….
See more pictures on www.focus52.blogspot.co.uk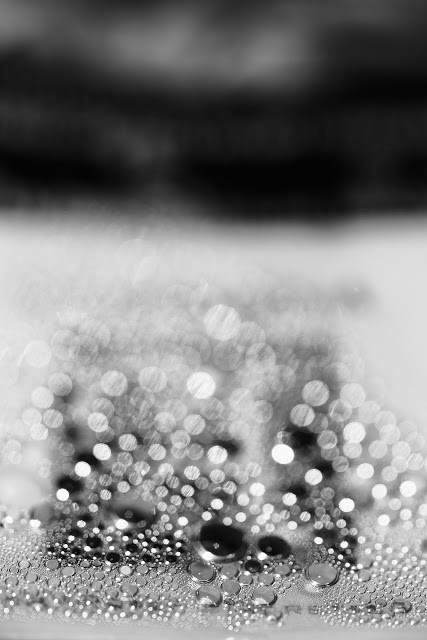 Random Pictures From The Fuji X-Pro1 – Keith Low
See on www.keithlowphoto.com
Since a few month I use a Fuji XPRO1 (before I used a Leica) and I opended this folio – Romain
I like his style and b&w conversion. Thx for sharing your work Romain :-)
See more pictures on www.diaryandmemories.com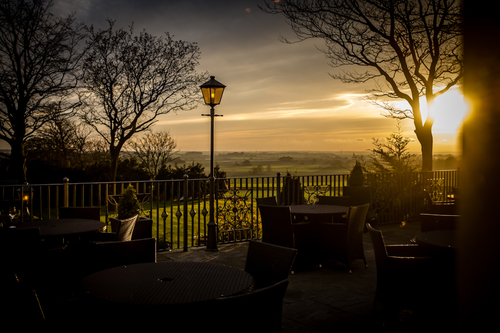 Late last year, I was fortunate to get hold of a Fuji X Pro 1 from Fuji UK for a week and write a review based on my experiences with it. The review was in 2 parts and you can read Part 1 here and Part 2 here. I was so impressed, I fell in love with it, well, not love, but you know what I mean..hopefully! Being so busy in the following weeks, I finally settled down to buy one and heard news of the imminent arrival of the X100s. I decided to hang fire on the X Pro and wait for the X100s. As soon as I could afford it, I sent off for one. After my time with the X Pro 1, it was fairly easy to "get into" using it. However, I simply wasn't expecting or prepared for what I was about to discover. I used it around the house for the first couple of days and just couldn't put it down. I ran the battery flat several times as it was seemingly attached to me! We had a wedding coming up and I decided I loved the X100s so much, I would take it along and see if I could use it confidently in the pressured environment of a full day wedding shoot. Normally, I use a Nikon D3s and mainly a 24-70 2.8 which I l.o.v.e! However, it is heavy, obvious and, well, just big! So my thoughts were…would I be confident to use the X100s over the Nikon? Would it suit our documentary style of photography? What would the reaction of the couple and guests be? Would I feel "less" professional? Would it help with my "tennis/ photographers elbow"??? Anyone other photographers suffer with that? Mine is agony and using the X100s is a blessed relief…..
So, here are my answers, then some images with all the settings for all those who want to pixel peep. As soon as I started shooting the groom prep images, it was hard to stop. it just felt so natural, so "right" and it really did make me feel less obvious. It certainly suits our style of photography, being almost exclusive documentary. The couple didn't really notice it to be honest and it was other guests and "uncle Bobs" who seemed the most interested. In fact, one guest asked me"that's a bit of a comedown isn't it? Not a pro's camera is it?" I just laughed it off and said something about paintbrushes and paper and being able to paint….
I couldn't care less really what people may think or say, as long as the clients trust us to produce emotional and creative documentary wedding photography then a camera is just a tool for me to do that, and the Fuji X100s is a pretty good tool. Is it perfect? Well, have you ever got that "perfect" shot? Is that your fault or the camera's? Oh yea, it will certainly help relieve the pain in the elbow, though I'm not sure it will part of a prescription on the NHS any time soon…imagine that!!  It is a joy to use. I can't help but agree with the reviews by Zack Arias and Bert Stephani…this is the best camera I have used. It's small, feels right, looks right, produces stunning images and feels like an extension of my eye/ mind/ heart/ soul. It's the best, in my opinion, not because of one outright performance factor, but because of the sum of the parts. It really just gets out of the way and allows you to shoot. I had a short street photography trip a couple of days after it arrived and you can see the results on my personal project site A Simple Mind. So much has been the impact so that it has made me think about what my gear bag may contain in the next couple of years. At the moment, I can honestly see us covering complete weddings with a couple of these and maybe an X Pro 1, which I could get for less than the price of, say, a new Nikon D4. The summer is going to go a long way to help making that decision as I use it more and more at weddings…as I'm writing this down, I'm finding it hard to believe I'm saying these things, but there you go. Sometimes, one just knows when something is right, and, for me, the X100s is simply that, right. We'll see what happens over the coming weeks and months…..
See more pictures on ianmacmichaelphotography.blogspot.co.uk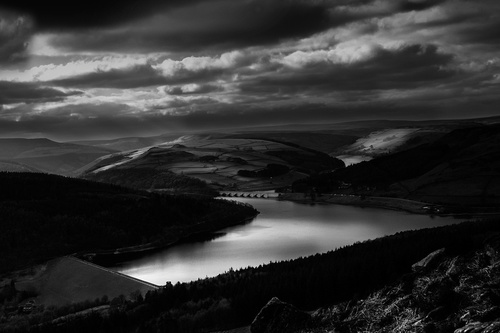 I was out climbing at Bamford Edge last weekend, and witnessed the most fantastic light over the landscape. The sun was behind some quite dramatic clouds. Every so often part of the hills would be lit almost with a giant spotlight. I shot several frames but wasn't happy, and then out came the flashlight again and lit the scene below. A black and white conversion created all the atmoshere I wanted. I have printed this as a 30 x 20 and the quality of the file from the xp1 is fantastic, the subtle rendering of the midtones above the bridge in the middle of the image is fantastic and shows every little nuance. God the Fuji X pro is a delightful machine.
See on www.thebigpicturegallery.com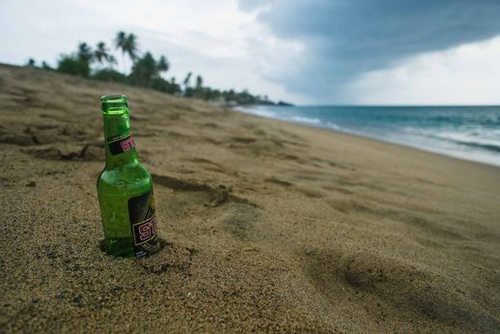 When I told people I was going to Trinidad, a few of them asked me, "what about Tobago?" Of course, my friends and I always planned on visiting both islands during our trip, but "Trinidad & Tobago" is simply too long a name for any country to have, and I'm too lazy to say the whole thing every time I refer to the place. Plus, all I got was one stamp on my passport! I decided to split this series in two mainly because I didn't want it to be too long, but it's just as well. Although the two islands  do have some things in common, overall, they are markedly different. Trinidad is much bigger; it's more like a country, with several grimy urban areas. Tobago is a lot smaller and it caters more to tourists. In fact some of the people we met there, didn't even bother to visit Trinidad. Their loss. We rented a car at the airport from a local business owner whose picture I sincerely regret not taking. He was a big guy who told us not to worry about big companies run by white people, and we were happy to give him our business. We ended up with an old Nissan, a real hoopty… but a solid one that never broke down on us. I waited at the above location as my friends sorted the hotel room. We all ate lunch at said location – chicken, rice, beans, and a local dish called callaloo. We had left Trinidad at noon, and we finally got settled a little past 3pm. The hotel was right on the beach. The only problem is it was a ridiculously long walk from the lobby/car, and there was a wire right in front of our balcony spoling the view. Things could have been much worse. As soon as we got to the beach we were accosted by a local dred trying to peddle his wares… I'm not sure if he actually made them or if that even matters. If any of us had been alone, we probably would have shooed him away, but we ended up talking to AUF for a while. Sure enough, like some typical tourists, all three of us now have a bamboo incense holder with his name engraved on it. Ha! He was not the only person we met on the beach that afternoon. Roger – the other dred pictured below – seemed more reasonable, and he wasn't trying to sell anything special. The big kid on the other hand was all about trying to take us on some fishing expedition. Of course, he failed, repeatedly. There were more… some cool, others not…..

See on blog.karimhaddad.com
Quella che state per leggere è la sintesi di una prova talmente lunga da essere stata suddivisa in due sessioni distinte. La prima, svoltasi nella tarda primavera scorsa ci ha permesso di effettuare una serie di test di studio standard, la valutazione sul corpo macchina e sulla sua ergonomia, ma anche di mettere alla prova la X-Pro 1 su una serie di lavori come un matrimonio, alcuni fotoreport di una serie di eventi, dei ritratti editoriali e più di una sessione di fotografia per così dire street (una piccola selezione di queste immagini è contenuta nella gallery di questo articolo). E' in questa fase che ci siamo fatti una prima idea precisa della natura dell'ammiraglia mirrorless targata Fujifilm, una macchina nata con l'ambizione di sifdare le reflex, perfino nel mercato professionale, proponendosi come alternativa più leggera e meno ingombrante ma capace della medesima qualità, delle eredi digitali del formato 35mm. In questa prima parte di prova abbiamo valutato tutte le funzioni della macchina, dalla sua facilità d'uso a quella dei suoi menu di gestione, passando per tutte le opzioni messe a disposizione come per esempio la doppia esposizione e i preset derivati direttamente da alcune delle pellicole più famose prodotte da Fujifilm come Provia e Velvia. Visto il look retrò in questa prima fase ci siamo inoltre concentrati sulle immagini in bianco e nero con il duplice obiettivo di verificare le prestazioni di una delle caratteristiche peculiari dell'innovativo sensore della X-Pro 1. In questi test sono stati valutati in ugual misura sia i file JPG prodotti con i diversi preset BN, sia i file RAW per analizzare la qualità del file e la sua capacità di resistere agli stress della postpruzione. Ciò che restava da capire era se, al di là di intenzioni e dichiarazioni marketing, la X-Pro 1 potesse davvero competere "sul campo" come una fotocamera professionale. Per questo, d'accordo con Fujifilm Italia, abbiamo programmato un secondo test, ben più impegnativo e della durata di un mese, periodo in cui la piccola Fujifilm è stata scarrozzata su e giù per gli altopiani turchi in compagnia dell'equipaggiamento reflex d'ordinanza, con l'obiettivo di documentare una serie di siti di interesse archeologico, paesaggistico e artistico, come le valli della Cappadocia e i resti di Efeso, Hierapolis e Aphrodisia…..
See more pictures on fotoup.net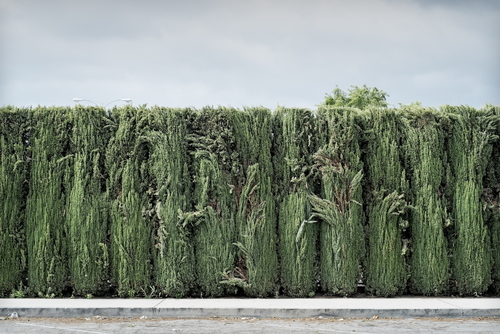 I'm starting a collection of "Outtakes." These are images that I like, but don't seem to fit an existing portfolio. I don't want them to go unnoticed, though. Fuji X-pro1.
See on jeffseltzerphotography.com
Trinity College, founded in 1592, is the sole constituent college of the University of Dublin in Ireland. It is one of the seven ancient universities of Britain and Ireland, as well as Ireland's oldest university. The College's Library is the largest library in Ireland. The main chamber of the old library, the Long Room which you can see in the photographs, was built between 1712 and 1732 and houses the library's oldest books. By the 1850′s the room needed to be expanded as the shelves were filled, and so the roof was raised to accommodate an upper gallery. My wife Rebecca and I had planned to visit this library for a long time, but were never able to make time for it when we went to Dublin. Last week we were finally able to go and take pictures at Trinity College. I shot my Hasselblad outside and then switched to the X-Pro1 inside the library. Rebecca shot this entirely on film with her Contax 645 and I am very excited to see her results as soon as we get the scans back. All the shots below were taken with the Fuji X-Pro1 and the Fujinon 35mm 1.4 lens…..
See on www.johnnypatience.com