Sample Images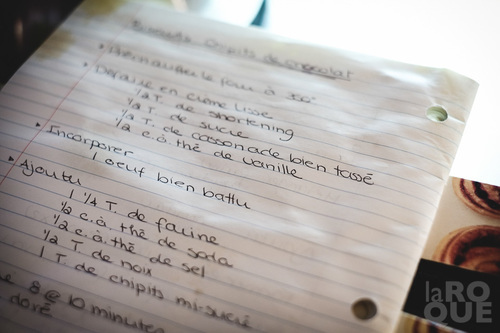 A blog from Montreal area photographer Patrick La Roque. Mainly focusing on essays, Fujifilm X-series cameras and Aperture tips…
… one of my favorite X-Pro1 photographer :-)
He has a really sensitive eye for emotional situations!
See more pictures on www.laroquephoto.com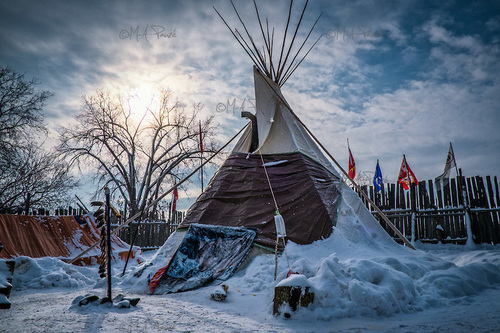 Cree Chief Theresa Spence Protest Camp. The Chief of Attawapiskat is on her 19th and 20th day of fasting to raise attention by Prime Minister Stephen Harper on Poverty and First Nation concern on the new bill C-45. That bill doesn't respect treaties and jeopardize first Nation sovereignty on use of the land, protection of the environment, lakes and rivers. The Bill C-45 has shift the priority of water protection from conservation to economic, at the great despair of native community and environmental groups. Prime Minister Harper refuse to meet her and she said she will go on this hunger strike until he does or she dies. She lives in a tipi, heated with a trapper wood stove, even though winter is well set. This Issue raise a massive mobilization of First Nation Communities all over North America.

On her 20th day of fasting, Chief Theresa Spence go on with her hunger strike. She is getting weaker but her will and spirit are still strong and determined not to stop before Prime minister Stephen Harper agrees to meet her. It took me two days to get access to her even though I was informed she don't meet the press and give anymore interviews. She only meets with first nation visitors. I was joined by three other photojournalists on the afternoon of the last day of 2012. I had met her press agent in the morning and he told me he would try to make me meet her. When he arrived on the campsite, he came to me and took my hand with his both hands and he stared at me for a moment, with a profound and respectful look. I didn't say anything. After a moment, he smiled and said, "You can go in with the next visitors". Then he turn to the other photographers shook their hand and told them they can go in too. When we got inside, she was sitting between three members of the Eabametoong First Nation (Fort Hope, Ontario). Ronnie Beaver took a drum and started to sing a song about the creator giving us all our strength, with the two others. She was holding an eagle feather, didn't sing but listen carefully, like if she needed that strength to soak in her soul. Upon our leaving, I turned to her and bowed my head. She granted me with a smile and wave her hand gently. She is feeding one's spirit.

See more pictures on marcpauze.photoshelter.com
Just before Christmas I spend a long weekend in London, the main reason was to visit as many photographic exhibitions as possible. Friday Day 1 I spent looking around the victoria and albert museum where they have the Light from the Middle East: New Photography exhibition on. Plus all the other exhibits in the victoria and albert museum are well worth seeing. After that I had time to look around the natural history museum, a museum I haven't been to since I was at school. Saturday Day 2 had a delayed start due to 3:30am late night in Camden at the Underworld with some great friends, but I did manage to get to The Tate Modern where they had a William Klein and Daido Moriyama exhibition. Sunday Day 3 was just spent walking around London doing the bit of Christmas street photography using my Fuji x pro 1 and a 18mm F2 lens, here are a few images from my three day London trip, shame the weather was so bad but I did get some great skys, well it is England in December! I would encourage anybody to spend a day or two in London looking around the Art galleries and Museums, most are free to enter.

Peter is a Documentary Wedding Photographer based in Harpenden. Covering weddings, and engagements, in Harpenden, Redbourn, St Albans, Hertfordshire and the surrounding counties. With a non-intrusive reportage style with a mix of contemporary wedding photography.
See more pictures on blog.peterhearlphotography.co.uk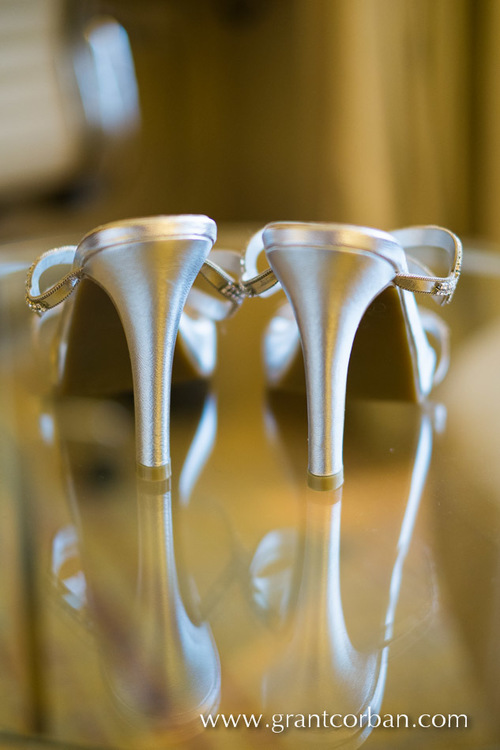 Too early to comment too much on the Fuji X-Pro1 for now but I brought one along with the 35mm lens to a wedding at Passion Road in Ampang to use along side our pro-cameras. I will let the images speak for themselves, but I think I like it.
Grant is a New Zealand professional wedding photographer, based in Malaysia, in high demand for classy, destination, beach, and resort wedding photography worldwide.
See more pictures on www.grantcorban.com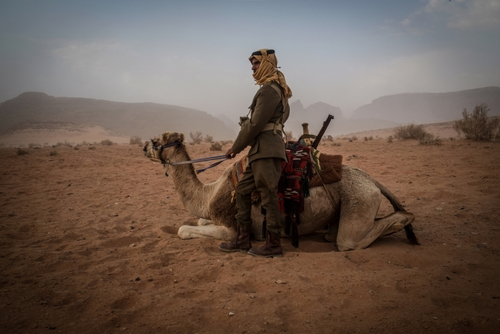 I've been quiet on the blog since Ramadan, but pretty much I moved down to the Jordanian desert and lived there for a couple of months. I was a co-producer on a new Jordanian feature film that promises to take Jordanian cinema to a new level I hope. Most of the photography I have done recently has been on the set of the film and those photos are embargoed till the marketing plan for the film rolls out. Yet I still had the Fuji X-Pro1 with me at all times and I thought i'd share some of the pictures I made with my new favorite camera. Also the good people at Fuji Middle East came through after seeing my work with the camera and have loaned me two lenses (the 35mm & the 60mm Macro) and the Leica lens adapter they make. It's been a pleasure having more than one lens for this camera system and also testing out my Leica glass on the camera, although I got to say, with this camera I'm happy with having an auto focus lens on it. Anyways here are some of the moments i've captured in the past couple of months with as minimal writing as possible. The first series above was shot with the Jordanian Heritage Revival Company, which has a show down in Wadi Rum for tourists, where they recreate a raid on a train from around 1916. Some of the photos were picked up by Jazeera Airways magazine for a story on the company…..

See more pictures on lmajali.wordpress.com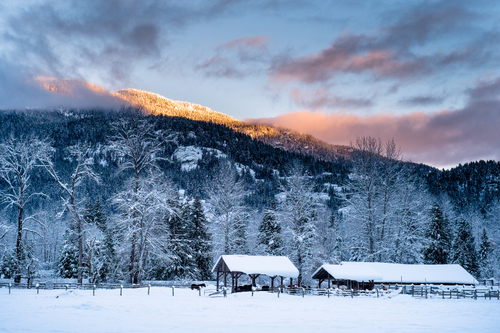 Each time I talk to my friends from Europe about snowless winters in Vancouver they cannot believe it. After all, this is wild white cold Canada, which many people (including myself before I moved here) knew from the National Geographic movies and publications. While the special location makes it rare to experience full-fledged winter in Vancouver (except in the high mountains surrounding Vancouver) just one hour's drive away you can find a true winter wonderland. That is exactly what we wanted to capture when we woke up very early last week and drove nearly two hours north of Vancouver. While sometimes we come back from our photography trips with nothing (we don't process dull images – that's a waste of time!), this time we encountered perfect light. Snow-covered peaks were blanketed with blue, orange and purple clouds. Each time the rising sun found a gap in the clouds, the whole scene came alive once again in different colours and moods. Our tool of choice was the Fuji X-Pro1 with the XF 35mm F1.4 lens. All images were processed in Lightroom 4, sharpening in NIK Sharpener Pro.
See on olafphoto.wordpress.com
So i have had the Fuji XPro-1 camera in my hands for about 5 days now, i instantly fell in love with it. Now i am not really a technical photographer, i know what i like and generally like what i know. So changing my work flow is a challenge ,I use Capture One Pro, a Canon 5D Mk2/3 and a Hassleblad with P65 DigiBack when Budget allows… but for this little box of magic i was going to change my processing ways, but now i dont have to, Capture One will support this beauty. I only have the 18mm lens for now and i don't really like a wide lens, but, i LOVE this… Its simple. This isn't a review, more a proclamation of love. But all this is pointless really so lets look at some picture. (BTW i have never done any street photography so this is a first for me, encouraged by the Fuji XPro-1

See more pictures on roughly365.wordpress.com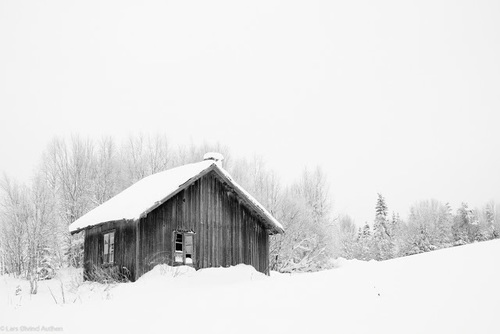 On Christmas day I was out testing my Fujifilm X-pro 1 in a cold condition again. I was out for about 2 hours, and it was – 13 degrees celcius. The camera worked flawlessly. I love using this camera. All of these shots are done with Fujifilm X-pro1 with either the 18mm or 35mm lens (27mm and 53mm full frame). They are JPG shots using the Black&white yellow filter output option. The shots are from the Trysil area in south eastern Norway.
See more pictures on lakeviewman.blogspot.no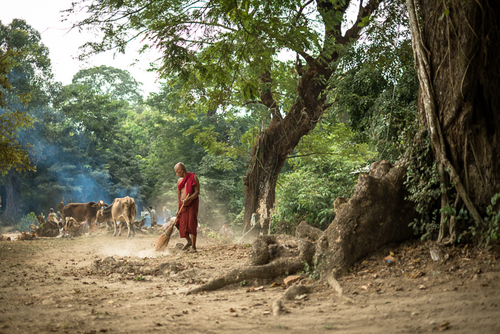 …..
Schon allein der Bildwirkung wegen verwendete ich unterwegs am liebsten das universelle XF 35mm f/1.4 R. Mit Offenblende zeichnet es eine schöne Bildtiefe, die man bei Normalbrennweiten sonst eher an Kleinbildkameras gewohnt ist. Aber auch das XF 18 mm f2.0 R machte viel Freude. Durch seine für den Bildwinkel recht hohe Lichtstärke war es auch während der Dämmerung und in Innenräumen sehr gut verwendbar. Überhaupt meistert die kleine Fuji Situationen mit wenig Licht rasch und spielend. ISO-Werte bis 3200 sind auch bei Nachtmotiven allgemein gut aufgelöst und sehenswert. Eine Performance, die für ähnliche Kameras nicht eben selbstverständlich ist. Etwas langsam erschien mir nur die Schreibgeschwindigkeit der Kamera (mit SanDisk Extreme III, 30MB/s 16GB). Zwar kann man bis zu 6 Bilder pro Sekunde zügig hintereinander aufnehmen, das Abspeichern auch von Einzelaufnahmen, um diese direkt am Display betrachten zu können, dauert jedoch einige Sekunden. Betrachtet man nach dem Ende einer langen Reise gänzlich unvoreingenommen das Material aus der Fuji X-E1 und den dazugehörigen Objektiven, so wird man überrascht sein. Das unkomplizierte Handling, die Einfachheit in der Bedienung und die hohe Qualität der optischen Komponenten wird in den Bildergebnissen sichtbar. Fujis neuentwickelter X-Trans CMOS Sensor zeichnet klare Farben und saubere Strukturen mit einem außergewöhnlichen Dynamikumfang auf. Die Kamera arbeitet schnell und diskret. Das Resultat sind Bilder weit über dem üblichen APS-C Durchschnitt mit bestechender Schärfe, ansprechendem Bokeh und farblicher Brillanz. Trotz einiger Kritikpunkte, bezogen auf das Verhältnis von Preis, Leistung und Gewicht, kann man derzeit wohl nichts besseres kaufen!
See on www.peterlueck.com
To date Adobe Software hasn't come up with reasonable raw processing for the Fuji X-trans sensor. The way the new sensor captures and processes light requires new thinking on their part and as yet Adobe has been satisfied to rework their current formula to produce acceptable, but not outstanding images. The jpeg processing in the Fuji camera can do it, SilkyPix can do it (albeit through a rather arcane user interface), and Phase 1in the beta release of their raw processor – Capture 1 – has apparently been able to do it. I gave a beta version of Capture 1 (which includes updated processing for the X-trans sensor and Fuji X series camera profiles) a test run. If it works as well as touted, I'll have to think long and hard about switching from Lightroom which for me so far has been OK …. just. To have two different cataloging systems – for Lightroom and for Capture 1 – is a bit daunting for me.
Now onto the XP1 and the 18-55 zoom lens. I was out on the streets in New York City yesterday with the intention of shooting most of my images at the 55mm setting with OIS (Optical Image Stabilization) turned on. Previous to my outing yesterday, I discovered information about how the OIS works between the camera and lens, and understanding how to use it affects both image quality and battery life. There is a new setting in Shooting Menu 5 called 'IS Mode' for which there are two settings with descriptive names of IS1 and IS2 – oh so helpful. In the IS1 option OIS is on and running continuously whenever the camera is turned on and a lens which has the OIS functionality is mounted and the function on the lens is acctivated. In the IS2 option OIS is activated only when the shutter is depressed half way before shooting.
Ah me, there's always trade-offs in life, and especially in photography.
If IS1 is selected, the OIS runs continuously which creates a serious drain of battery power. But it also means that the teeny weeny gyroscopes in the lens are always engaged, running, and ready to stabilize without the slightest delay. This, not surprisingly, results in a very large percentage of the images shot in this mode being completely unaffected by lens motion or shake at slow shutter speeds.
If IS2 is selected, the OIS kicks in only when the shutter is depressed half way. So power from the battery for the OIS is used only at that time which, of course, results in a significant saving of battery power. However, in the time it takes for the battery to get the gyros up and running, and to stabilize the image the camera can still fire the shutter if the button is depressed quickly in one continuous motion. This resulted in a significant number of images shot on Friday (in this mode) being not optimal.
Sometimes the story or the expression of the person in an image is significant enough that I process and post it even with its technical shortcomings. So here's what I got from my outing on Friday. The first was shot at 55mm and, with the OIS set to IS2, was one of the few at that focal length that were spot on…..
See full article on genelowinger.blogspot.com