Sample Images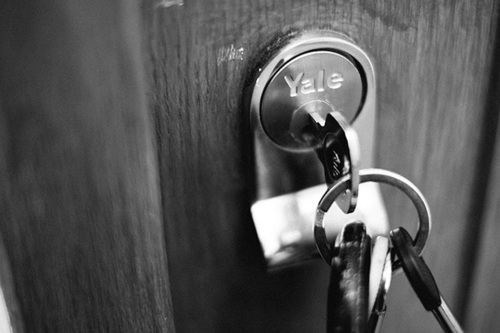 I've had the Fujifilm X-Pro 1 about a week now, so far I'm very pleased with it, battery life isn't great but apart from that this camera is blinding. The main lens I'm using (35mm 1.4 Fujinon) is sharper than my L series lenses and the pics have a great feel to them, it is almost worth noting that the high ISO performance of this little camera is astounding. This camera was bought to replace my old film Nikon FM2 with a 50mm f/1.2 lens which took truly fantastic pictures, this is coming close to that and I no longer have to sit for hours scanning negatives in. The images below are just a few grabs from the past week…..
See on tombarnesphoto.com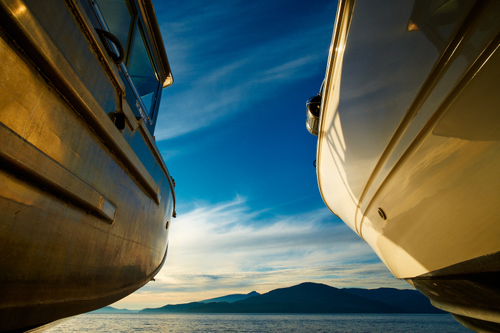 Thank you for all the kind words and comments we received following our last publication "Just Get It." Many of you asked for more samples. All images taken with the Fuji X-Pro1 and the Fujinon XF 14mm F2.8. Processed in Capture One 7 and Lightroom 4.
See on olafphotoblog.com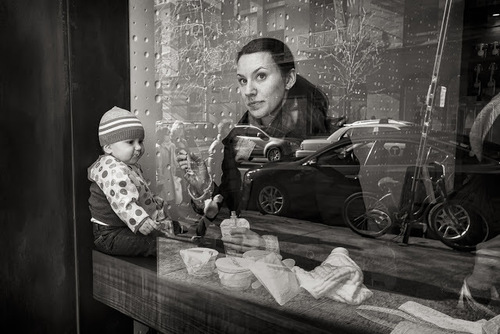 Wow, was it ever cold in New York on Sunday! The wind chill was brutal, but I was itching to try some focus tests and I was blown away by the results. But first some clarification. Hyperfocal distance is the closest distance that a lens will be in focus and still be able to keep focus at infinity reasonably sharp. Zone focusing requires that the lens have distance indications on its barrel for each appropriate aperture setting, thus allowing the photographer to set the range of distances within which any objects will appear reasonably in focus. When I shot film in my Leica M6 I often used zone focusing, but rarely  the hyperfocal distance. With a very wide angle lens, such as the 14mm, I'm shooting to create a perception of great depth, I don't really care that objects in the far distance are out of focus. But when I shoot street, and especially when shooting from the hip, sometimes the autofocus on the camera either doesn't understand what I want to be in focus (it's often an object or person at one side of the frame, while the focus point for the sensor is set for the center of the frame) or the autofocus lag (even at 1/10th second) misses the shot. The first case scenario happens more than I'd like, the second case much less often – so much less that it's not even worth considering.
When I decided to run this test I wanted to err on the side of caution, so I opted to shoot part of the afternoon in autofocus, just to make sure I'd get some good shots to show for my afternoon of braving the cold. The zone focus shots were taken at f8 (less than that would have narrowed the depth of field unacceptable for the test) and 1/250th second, which put my exposures in the high ISO range – not a problem for the X-Pro1 processor. Here's a calculator to play with to discover acceptable in-focus distances. Remember that this calculation has nothing to do with the quality of the lens, the parameters that affect the calculation are the lens focal length, the aperture setting, and the distances involved. All the rest is pure physics and math. If I set my 14mm lens at f8 and the focus at a distance of 4 feet, my nearest acceptable in-focus distance will be a tiny bit over 2 feet away and the farthest will be 243.5 feet. If I set the focus point for 1/2 foot closer, 3.5 feet, that range drops from 1.9 feet to 24.9 feet. So to achieve a difference of about 1/10 foot closer, I'd have to loose about 220 feet in distance. Given the way I shoot, in close, I'd go for the closest possible I can get and still bet some reasonable distance focus. Even at a focus point of 3 feet I can get an acceptable image from 1.75 feet to almost 10 feet. That last zone is probably the best for me. That's why I love using very wide angle lenses. I would suggest to anyone that they play with this calculator to get a feel for how the calculations work, so that out in the field there is a lot less guessing. If you happen to be a math wizard, you might want to make note of these formulae and when your out in the field do your own calculations (while I take the pictures)….
See on genelowinger.blogspot.de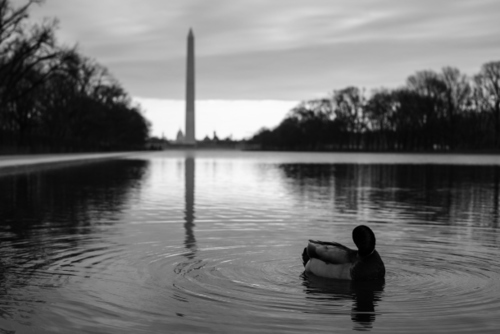 It's not something I'm used to doing. But every now and then, it's good to get out of your comfort zone. Most of my photography so far has been rooted in travel. I've taken quite a few pictures in the DMV, but the majority of them have been urban landscapes near tourist spots. I took my new Fuji out with my 5D recently to the Lincoln Memorial. Both performed splendidly, but there was something special about the look of my Fuji photos, even the ones that weren't necessarily  the best of the shoot. I can't wait to take my new camera with me on a trip overseas. Although the X-Pro1 is not pocket size, it's a lot easier to carry around with than a dSLR. Even after I buy new lenses, I can still carry the whole kit around in a small bag. It also makes me want to take pictures of the most mundane things in my neighborhood that I hadn't bothered to look twice at before. I've started to look around more. I'm not a street photographer by nature, but I can see myself moving further in that direction. It's different. Usually I like to take my time composing shots and exerting as much control as possible. On the streets you have to react quickly and you have very little control over anything. It's not just about shooting in the streets…especially not walls and windows. It's about shooting anywhere in public, anywhere that gives a sense of what life might be like in that time and place. One of the best places for that is any city's public transport system. But for those used to framing photos without people in them, this can all be quite a challenge sometimes. Getting shots of people is tougher than you might think. First and foremost, you need to know your camera – using it should be second nature, as if it was a part of your body. Luckily, the X-Pro1 helps with that. It's only big draw back is the clumsy focal point selection system. Framing shots and getting them in focus can be difficult when you need to move fast. I need to work on my stealth, so I can do my thing without coming off as a weirdo. I don't know whether to smile more, or focus on discretion. The key to taking pictures of people publicly is doing so smoothly. Whether your shooting faces or silhouettes, you need to be like a shadow in the corner. Ideally, you don't want your subject to notice until it's too late. But stealth isn't the only challenge. Movement can also stand between the shooter and the shot he seeks.You can be walking down the street and notice the perfect shot in your peripheral; by the time you get your camera up and fram your shot, it's either too later or you've blown your cover. Other times, your subject is moving in a way that makes it difficult to get the shot. Every now and then you have no control over your motion, like when you're in a moving vehicle. Timing becomes crucial. One of the funnest things about shooting in the streets is the unexpected result. Any shot that conveys the feeling of the moment is usually a keeper (at least in the eyes of the photographer). Not all memorable shots are perfectly framed or well focused. A close up candid of an old wrinkly face is nice, but sometimes a more abstract shot can be just as powerful, especially when it tells a story… no matter how vague……..
See more pictures on blog.karimhaddad.com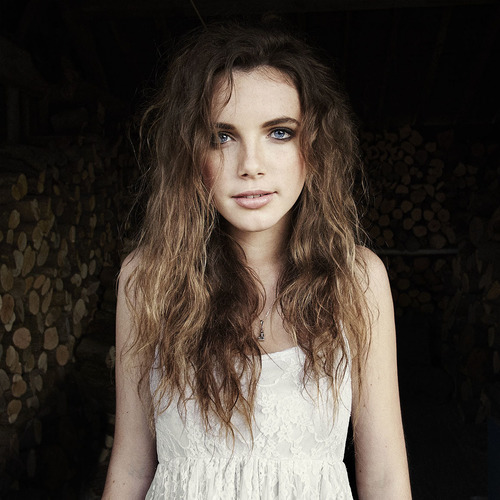 Yesterday I was up before the sun to shoot a music video for a young folk singer/songwriter 'Issy Ferris'. I serendipitously heard her song 'My Treasure' on youtube and knew instantly I HAD to make a music video for it. A lot of emails and production later I found myself on-set at dawn in the beautiful Warwickshire countryside ready to film and photograph this young rising star. I kept the Fuji X-Pro1 in my pocket throughout the day and recorded what was happening on my set! I hope you like the photos as much as I enjoyed the experience. Now this image has impressed me, not only because Issy is stunning and the light is beautiful but because the file is seriously impressive. This single picture has given me massive confidence in the Fuji X-Pro1. The file is of high enough quality to deliver to a client, with a size of 47.5mb processed with Capture One, its not the biggest but for a small camera it certainly is good. The sharpness in the eyes is great, recently I have been struggling with focus roaming the streets, but here with ample daylight and a bit of time its lovely and sharp and didn't struggle to find focus. I chose not to use the Fuji for the press shots on this shoot but now I know I could with confidence should I need to. If I was doing a head shot session or some portraits the X-Pro1 would be the perfect kit, light, portable and very capable as long as you are able!! This backstage portrait was shot with a 18mm lens, I adjusted the perspective slightly in Photoshop to combat the wide angle. I can't wait to shoot some portraits with the 35mm Fujinon lens, it's on the shopping list! Would I swap my Canon Kit for the X-Pro1 kit?? NO….  I find the X-Pro1 to be the perfect camera to have in your kit as a backup/2nd/3rd/4th? camera or for situations you need subtlety.  There are definitely situations where the X-Pro1 is an advantage. I will be shooting my sister's wedding in 2 weeks solely on the Fuji so keep an eye out for that post, I believe in that situation it will be the perfect camera for me to capture some magic moments. Now lets have a look at my behind the scenes images. I must comment on how professional Issy was for a 16 year old. Even running through mud barefoot on a freezing February day! ……
See more pictures on roughly365.wordpress.com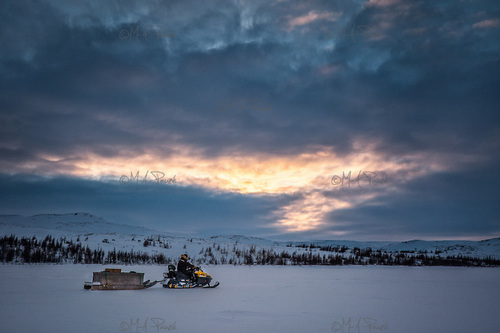 Life in Nunavik also see Qallunaat, "white people", coming for specialty jobs, teachers and nurses. If most do it for one or two years, some stay much longer. Ann, a teacher, has been living up North for the last 25 years. Over the years, she learned her way on the land.
On a snowmobile fishing trip, she is using, with her life partner Andy, inuit fishing technics. One dig a hole in the ice, cover the hole with his head and parka hood and fishes with a line tied to a small wooden stick. When the fisherman sees fishes near is line, he starts to jiggle and if a fish bites, he pulls it out.
Contrary to inuits, qallunats have to buy a provincial and a special territorial inuit fishing permits since the James Bay Convention.
A photo Gallery done in the arctic with the Fuji X-Pro1
See on marcpauze.photoshelter.com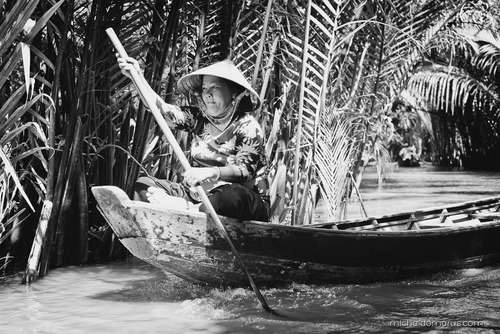 Google Translater (from polish):
Wedding photographer is so disadvantaged creature that summer never has time for anything :) In the 2012 season, I found time to relax until November and went to Vietnam. The trip was organized entirely on your own, plan was to crawl all over the country from north to south. For a moment he was not even on the list of Cambodia, but unfortunately not this time. The last few pictures are thanks to flight, which canceled the direct Warsaw-Hanoi and invited us along the way to Beijing :) For the first time, I decided that I do not take with them the professional photographic equipment. I did not take it no analog. I took a chance and went with the purchased shortly before leaving little thing – Fuji X-E1. All photos are taken with this camera is. By the way, is probably the greatest material ever published. I could share a few posts quite greasy, but the blog is still a wedding, so it will be once and for all (?). It's just a tiny part of what I brought, but even so I think this will take you to review a long time.
Feel free to watch and comment :)
See more pictures on www.michaldomarus.com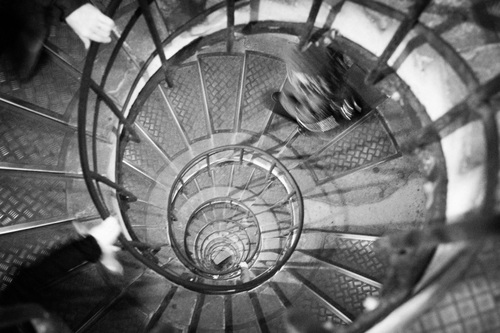 Paris is beautiful.  Whatever the season is. Maybe I like Paris the best in the winter. Less tourists, the foliage is not hiding the beautiful buildings, the wet streets can make nice reflections and the light is soft. On my long walks I certainly am not enjoying to haul around loads of equipment  Ideally my camera gear will fit in a Domke F-803. That results in a Leica M with a few lenses or lately the superb Fuji X-pro1 with the 60mm, 35mm, 18mm and a Voigtlander 15mm. This fits easily in the bag and is so light that I hardly notice carrying it around when I do my photo walks in Paris. The Fuji X-pro1 is even lighter than my Leica M7 and the same is true for its excellent lenses. With the latest firmware update the auto focus is faster than I can do with my Leica. Do the pictures look the same as the analogue ones? No, but the Fuji is the first digital camera I really like and the pictures are different but beautiful.
See more pictures on parisphototours.wordpress.com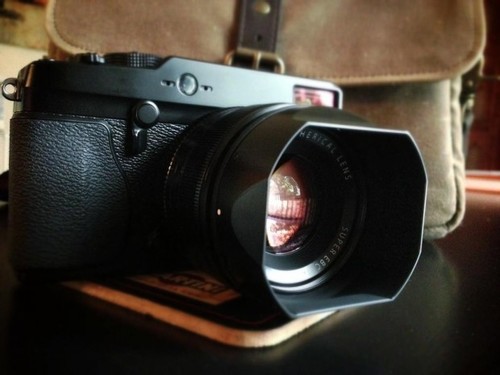 As you know if you listen to On Taking Pictures (and if you don't, now is a perfect time to start), I had been looking for a new camera since I sold my Nikon D300 several months ago. What I've realized, is that it wasn't just a new camera that I was looking for, but rather a renewed connection to and excitement for making pictures. I started with photography in high school at a time when the only way to learn photography was with film. Actually, we had to work up to film, starting instead with photograms, which, looking back, were a wonderful introduction to the medium. A blank sheet of paper, a few leaves or twigs and light; then it was into the darkroom to see the magic. Bathed in the amber glow of the safelights that would become my second home for years to come, I will never forget seeing the image appear before me in the tray of developer. Alchemy. For me, beginning in the darkroom bound me to photography as a process, rather than merely an outcome, something that I think has been lost to a large degree with the advent of digital.

Going back to move forward.

I had looked at all of the DSLR offerings in my price range, but nothing really impressed me. Originally, I had sold my D300 in anticipation of getting the D600. Unfortunately, once I actually got a chance to play with one, it just felt like a full-frame D7000, not that there's anything wrong with that, in fact Nikki does gorgeous work with hers, it just didn't feel like what I was after. A friend suggested the Fuji X-E1, which, on paper, looked very interesting. The Fuji X-series cameras have fantastic sensors, tack sharp lenses and vintage-inspired styling that really appealed to me. After reading far too many reviews and pixel-peeping far too many photographs (not to mention multiple "should I?" or "shouldn't I?" conversations with Bill and Nikki), I ordered an X-E1 with the 35mm f/1.4 and the 18-55mm f/2.8 from B+H. A few days later, I opened the package like a four-year-old on Christmas. Thankfully, there was a little charge on the battery, so I popped on the 18-55mm and started snapping away around my apartment. I liked the styling of the camera straight away, though, if I'm being honest, it did feel a little plasticky; not flimsy, but just not as solid as I was expecting, based on the look of it. The body also felt a little small to me; small enough that my pinky dragged across the baseplate, which I didn't like. Weight and ergonomics aside, the image quality is gorgeous. The JPGs straight out of camera are clean, sharp and, depending on what Film Simulation mode you use, vibrant, smooth, punchy or dramatic. Unfortunately, the unit that I received was defective, only locking focus about 30-40% of the time. At first I thought it was just me or one of the focusing quirks that I had read about that affected both the X-E1 and it's big brother, the X-Pro1 (XP1). But, apparently, this was not the case. Repeated tests on a tripod under constant light with stationary subjects yielded wildly inconsistent results, both in focus and in metering. So, back it went. I was hesitant to simply get another X-E1 for several reasons, so I decided to have a look at the XP1. I think I knew the moment I looked through the viewfinder (and heard the shutter sound) that it would be my next camera…..
See full article on fadedandblurred.com


A series of photos taken with the Fuji X-Pro1 of my morning beach walks at Robert Moses State Park from July through October 2012.
See more pictures on photography.billbryant.com