Sample Images
See on Scoop.it – Fuji X-Pro1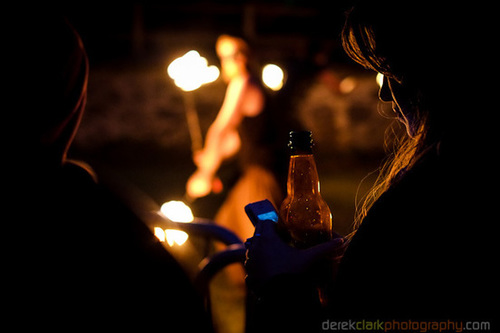 Balladrum Music Festival near Inverness in Scotland is a pretty interesting place and it's full to the brim with interesting people. I was there as a musician playing last on the second stage..
There's no fear at shooting 3200 iso with the X-Pro1! There's also no fear shooting at wide apertures, you just simply compose and let the camera do the rest. This first shot was at f2 and 1/60 of a second. I was shooting the performers in the background playing with fire, but I found the foreground more interesting.
Dereks great black and white shots on his 35mmstreet site:
http://35mmstreet.com/2012/08/23/fujifilm-x-pro1-black-white-at-3200-iso-belladrum-music-festival/
See on Scoop.it – Fuji X-Pro1

Shooting with the Fuji X-Pro1 makes me feel like a kid again. It's just so much damned fun to play with! I've gotten stuck in a rut with it, though. The 18mm Fujinon lens fits my style of shooting and is on the camera 98% of the time. Yesterday I was sitting on the wall at the Apple Store plaza on 58th street and Fifth Avenue, watching all the girls go by (Brother you can't go to jail for what your thinking, or for the woo look in your eye). Just for a change I switched over to the Fujinon 35mm lens, which got me a lot closer to my subjects than I am used to. It was a challenge to get the framing right. Bringing the subject so much closer adds an intensity to the image but also creates some difficulties in how to use surrounding figures and lines to support the composition.

See on genelowinger.blogspot.fr
See on Scoop.it – Fuji X-Pro1

Yann's US travel photography

See on yannbeauson.wordpress.com
See on Scoop.it – Fuji X-Pro1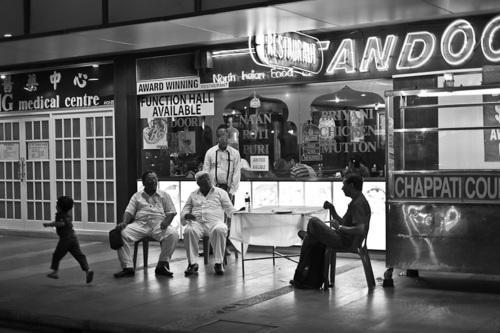 Sample Images by Chi Khing, Pher
Visit also his tumblr Page: http://lucpher.tumblr.com/

See on lucpher.wordpress.com
See on Scoop.it – Fuji X-Pro1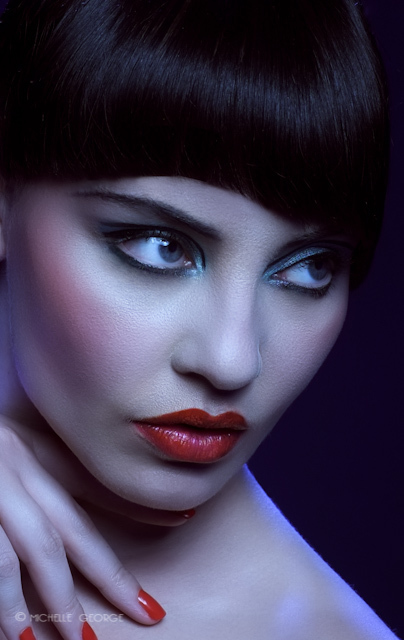 As the affair continues with my fuji X-Pro 1 I've been itching to do some beauty shots. But as I was unable to hire the Fujifilm Fujinon XF-60mm F2.4 R lens I had to make do with my 35mm (obviously this is not standard in beauty photography but my curiosity got the better of me and this is what me and fab model Natalie Kusdemir came up with ….
See on creativelondonphotographer.wordpress.com
See on Scoop.it – Fuji X-Pro1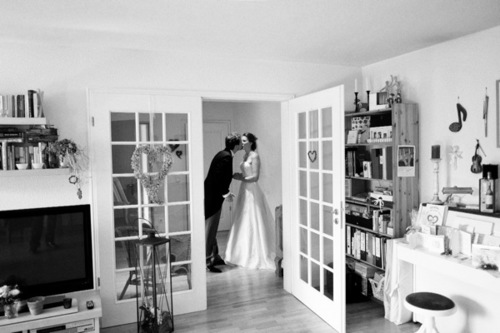 Final thoughts on the Fuji X-Pro 1 and X-100 for wedding documentaries.
Yesterday I photographed a whole wedding documentary only using the two Fuji cameras. I only used the X100 (35mm), the 18mm(27mm) and 35mm(50mm) on the X-Pro1. For backup, I had a second shooter on my side with Nikon gear, so I knew I would be covered or could easily switch system if things don't work out well.
But it did work out very well, so I wanted to share some of my experiences……

See on thomasmarek.blogspot.de
See on Scoop.it – Fuji X-Pro1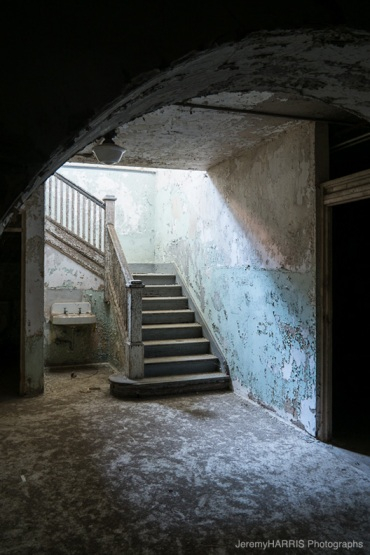 Also known as the Athens Hospital For The Insane was built in 1874 and designed under the Kirkbride Plan by the Architect Levi T. Scofield. The Kirkbride building was abandoned in the early 1990′s and was eventually put to use by the Ohio University. The administration section of the building is now the home of The Kennedy Art Museum.
See on jeremyharrisphotography.wordpress.com
See on Scoop.it – Fuji X-Pro1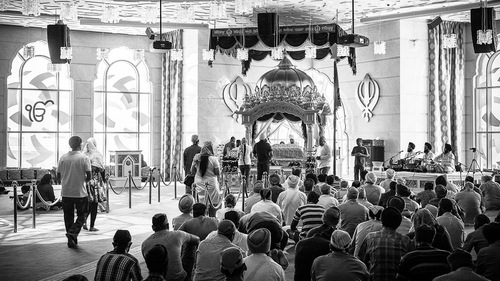 A colleague of mine had been telling me about the new Sikh Temple that just opened in Dubai for a while, and unfortunately, our busy traveling schedules had not coincided until yesterday. It was quite a humbling experience to be able to enter a Gurdwara for the first time, as there was no awkwardness eventhough I clearly looked out of place there. We went upstairs during prayer, followed by a great meal in the downstairs area of the temple, where volunteers serve delicious vegetarian food to anyone that needs it, or visit the temple. Below are some photos I managed to take; did not want to take too many and upset someone!

See on www.stephangeyer.com
See on Scoop.it – Fuji X-Pro1


Une fois n'est pas coutume sur ce photoblog, parlons un peu technique photo. Un billet inspiré par mes 3 semaines au Groeland (un séjour en kayak et en autonomie dans la baie de Disko). Pour ce voyage, 2 appareils avaient rejoint mon sac : mon fidèle Nikon D700 avec le polyvalent 24-120/f4 et, après de nombreuses hésitations, mon récent Fuji Xpro-1 et 2 objectifs (le 18 et le 35). Mon idée était la suivante : privilégier le Nikon, plus endurant, pour les prises de photo depuis le Kayak et le Fuji une fois à terre.
See more pictures:
http://cyrildhenin.photoshelter.com/gallery/Groenland-Selection/G0000Sp9k7OMC5AA/C0000PaJ5t.yelmQ
Google Translation
http://translate.google.com/translate?sl=fr&tl=en&js=n&prev=_t&hl=de&ie=UTF-8&layout=2&eotf=1&u=http%3A%2F%2Fwww.zoneapart.com%2Fphotoblog%2F2012%2F08%2F3-semaines-groenland-fuji-xpro-1%2F&act=url
See on www.zoneapart.com
See on Scoop.it – Fuji X-Pro1

Today some images we shot last week during the glamour workshop with Simone. Shot with the Fuji X pro 1.

These shots were all done with two strobes on the background metering 3 stops over the main light (2.5 is in theory enough but in practice 3 stops makes sure everything is nice and even), remember that is metered reflective, not incident. For the mainlight I used the Elinchrom Maxilight with grid placed behind the model aimed at the surface of the cube and her face. This is a setup that is very nice for this kind of shots and gives a nice edge light on the model.

See on www.frankdoorhof.com