Sample Images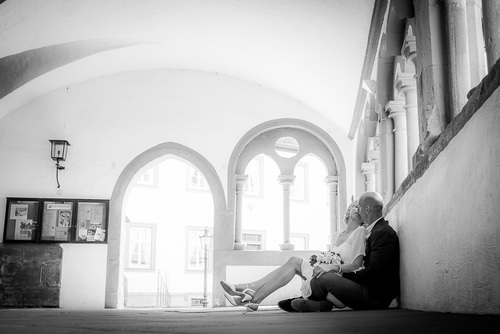 Eigentlich kann ich solche Sprüche wie "die X100s ersetzt alle DSLRs", "die Fuji ist die neue Leica" oder "seit ich die X100s habe, brauche ich keine Vollformatkamera mehr" nicht mehr hören und lesen. Immer wenn eine Kamera vorgestellt wird drehen sich bei vielen Benutzern und Propagandisten dieser Modelle auf einmal alle bisherigen Anforderungen. Scheinbar. Komisch. Für mich ersetzt diese Kamera auf keinen Fall eine Vollformat DSLR und auch auf keinen Fall ein System mit Wechselobjektiven und ordentlichem Blitzsystem. Dennoch ist die "Kleine", wie ich meine X100s immer nenne, eine extrem gute und sehr "geile" Kamera. Der Spaßfaktor beim Fotografieren, das unauffällige agieren damit auf den Straßen und die reduzierung auf das Notwendigste machen die "Kleine" bei mir zu einer wirklichen "immer dabei Kamera"! Sie ersetzt aber keinesfalls eine richtige Vollformat DSLR. Dennoch wollte ich es wissen und habe bei der letzen Hochzeits-Emotionen-Reportage statt meiner zwei Nikon DSLRs nur eine umhängen gehabt und statt der zweiten Nikon D3 die "Kleine" umhängen gehabt und habe versucht damit einen zusätzlichen roten Faden der Hochzeit damit aufzunehmen ohne die Anwendung der Nikon zurückzuschrauben. Versteht Ihr? Bisher zwei Nikon D3 und D3s bei Hochzeiten. Dieses mal nur eine schwere Nikon und dazu die "Kleine", die Fuji X100s im Einsatz. Natürlich war immer eine Ersatz Nikon am Set, da meine liebe Frau ja der Second Shooter (tolles Wort für einen zweiten Fotografierenden Menschen…) mit zwei Nikons, immer in meiner Nähe war und somit für den Fall des Ausfalles meiner D3s sofort eine andere Nikon da gewesen wäre. Wir fotografieren niemals ohne doppelten Boden. Das ist aber nebensache, den in diesem Blogposting soll es mal nur um die X100s gehen. Nachfolgend für Euch mal eine kleine Auswahl an X100s Bildern, die alle mit Lightroom 4.4 bearbeitet und auf SW konvertiert wurden. Bei uns verlässt kein Bild das aus unbearbeitet.
See more pictures on www.digitaler-augenblick.de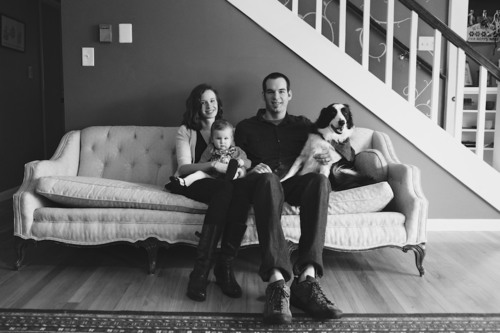 New gallery added. Engagement, family, and maternity sessions all captured with the X-Pro1.
See more pictures on vanearlphotography.com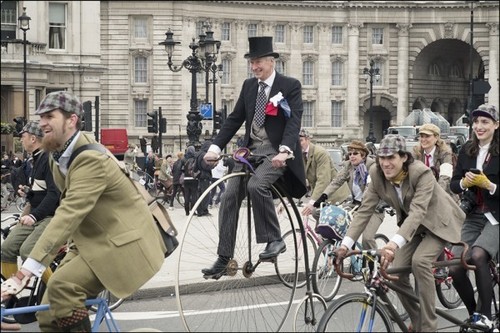 I was shooting around Jermyn Street last year when I was struck by how unstructured our clothes had become particularly for those people not doing white collar jobs.  Sweat tops, sweat pants, overalls, dungarees.  It was all soft and comfortable and easy to move about in but it has also arguably made us soft and sloppy in our posture and gait.  Time was when even factory workers (watch some Mitchell and Kenyon) wore tailored clothes.  Not expensive fabrics of course but the clothes had a structure made up of folds and tucks and pleats all stitched into place all designed to stop us slouching about about.  My father spent a large part of his working life on building sites as a carpenter and I recall him going off to work wearing a dark tweed jacket and heavy wool trousers. The lovely people at Fujifilm UK lent me an X-Pro 1 camera with a 60mm lens and I used the 5th anniversary of The Tweed Run, a sartorial little jaunt through London town on two wheels, as an opportunity to take it for a spin (apologies in advance for the puns). It was all weft and warp.  Before the DuPont family gave us lycra this was the everyday wear of cyclists. 500 riders all in vintage attire with some going the extra mile (again, sorry) with their vintage machines including a penny farthing. Neither age nor gender was a barrier as they rode from Marylebone to Trafalgar Square via Saville Row in their finery.   Most of the participants here would probably be shocked to know that in 1895 someone wrote a List of Don'ts for Women on Bicycles which was published in the New York World newspaper. The woman below (and her partner) had a technical problem and were walking back to the nearest pitstop but not before being stopped several times by tourists to have their photograph taken. I didn't ride (my bike is going for a service) and instead pursued them on foot from Marylebone.  According to their published timetable what should have been a leisurely ride (circa 1910) turned into a sprint which I suspect was an attempt to finish before the predicted downpour so I stuck to fully automatic and let the X-Pro 1 figure everything out …..
See on www.yvessalmon.co.uk
We finally made the trip to Santa Barbara for the weekend.  After over a year of saying that we should, that we would, we did it! My girlfriend graduated from college at UCSB and has a special place in her heart for Santa Barbara.  Having spent one evening there in some forgettable company many years ago, I was eager to see it again through the eyes of someone who had lived some of her formative years here. We stayed at a hotel between East Beach and State Street down by the water and, although the weather was uncooperative for the most part, we spent a great deal of time walking and exploring (well, *I* was exploring – she knew exactly where she was going). I really loved the proximity of everything on State Street:  Fine restaurants, funky bars, cafes, sidewalk bistros, shopping – it's all around you.  The pace emanates a laid back feeling that caused me to slow my usual pace.  To actually FEEL like I was on vacation.  It was a good feeling. The variety of architecture demands your attention.  Given Santa Barbara's history, there is definitely a preponderance of adobe and terra cotta, but throughout the Lower State area there is enough variety to keep your eye entertained and shutter finger itchy.  For neon sign aficionados, there are several examples sprinkled about the area. For this trip, I wanted to be a tourist and to have a light camera close to hand at all times.  The two cameras I brought were (as they have always been) perfect.  I found I preferred the x100 for its wider view and quiet shutter in interior spaces but the X Pro 1 performed admirably when I had it with me.  Images from both cameras are included below.  The X Pro 1 was equipped with the 35mm/1.4. There was so much more to see and to do.  Next time maybe we'll stretch it out by a couple more days.
See more pictures on gimletsandfilm.wordpress.com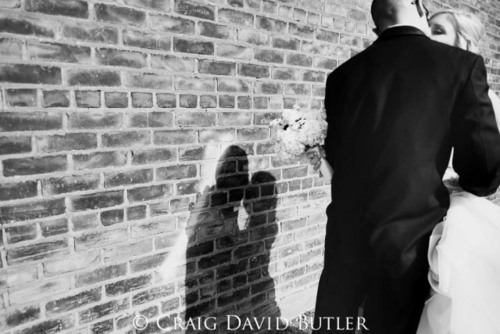 I noticed that I have been using more and more the Fujifilm Xpro-1 at weddings. It was fast becoming my go to camera for Black & White photos and detail shots. I have enjoyed the camera not only for its lightweight and rangefinder profile but also for its image quality. With a 400% Dynamic range option and a huge amount of latitude on the highlight and shadow tones I found very fast the detail it could record was much better than the Canon's I had been using. The noise or grain in low light is very similar to that of film that I had really missed at high ASA (of film). I know many people have talked about whether the camera would be suitable for wedding work with regard to image quality and speed. So below are a few of my findings with this awesome little camera: Quality – The Xpro-1 has incredibly sharp images straight out of the camera. I typically shot every image in raw with a JPG. I have found that the JPGs are awesome and very little tweaking is ever required from the Raw images. The sharp image quality is primarily due to the lack of the low pass filter. The low pass filter helps eliminate moire' from a patterned array of pixels in traditional SLR cameras such as most Canon's and Nikon's. Fuji has a new pattern array which helps eliminate this patterning and ultimately the evidence of moire. Next, in wide apertures such as 1.4 there is no evidence of chromatic aberration (hugely evident in most of Canon's lenses). While it is a 1.5 crop / APS-C sensor the print and image quality is very close if not better than my 5D Mark III. Color – I have used several cameras over the years from Kodak's, Nikon's, Olympus, Fuji's and Canon's. Each were very good in many respects. The Fuji Xpro-1 is the first to nail color almost dead on every time. The image quality is very film like with respect to color and dynamic range, in my opinion. Electronic Viewfinder – One of the features I have loved in this camera is the electronic viewfinder. If you are unfamiliar with this feature it is a small digital display of the image in the viewfinder rather than a pentaprism or reflected image you get from standard SLR cameras both film and digital. Why I love this is it displays the images you will be capturing prior to actually capturing it. The reason why I love this so much is when the image is captured it looks like what I was looking at through the viewfinder. Why I love this so much is I no longer have to look at the image on the back of the camera to check, not that I did that much but it has made the use of the camera much more analogue or film camera like feeling. Speed – As many of you know I am focused on the emotional moments during a wedding day and speed is of the essence as these moments happen so quickly and then are gone. The Xpro-1′s focus speed is much slower than my Canon's and therefore I typically am reaching for the 5DIII for the moments in between. If you have a few moments the Fuji works amazingly well.

See more pictures on cdbsi.net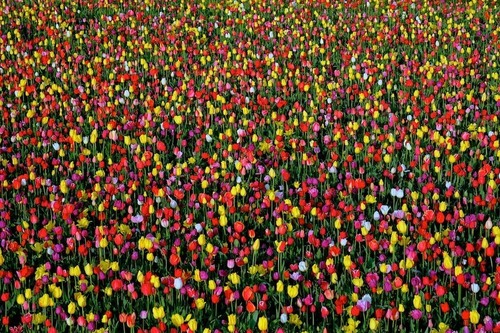 Every spring the Wooden Shoe Tulip Farm in Woodburn, OR holds a festival where visitors can come and enjoy the beauty of their tulip farm. I thought it would be fun to go and have a look this year (my first visit ever and totally not the last!). What I saw was beyond mind blowing. The colors, man. THE COLORS! What a sight. I brought along my Fujifilm X-Pro1 and really wanted to capture the vibrance of the tulips. Hope you enjoy!
See on vanearlphotography.com
Infos
Ca va faire une semaine et demi je que suis à Tokyo. Voici quelques images prises avec le Fuji Xpro 1.  Au début je transportais le D4 avec un 24 1,4, un 50 1,4 et un 85 1,8. Maintenant il reste dans ma chambre et mon épaule me remercie chaque soir.J'ai fait les images cette après midi. Pour donner une idée à ceux qui connaissent Tokyo. Départ pour le Tokyo Metropolitan Government Building, passage par le 45 ème étage des 2 tours (gratuit). Ensuite départ pour Ikebukuro avec la Yamanote line pour rejoindre la tour Sunshine et son observatoire au 60 ème étage (685 Yen).
Technique
Les photos sont prises avec le Fuji Xpro1, avec le 35 mm 1,4 et le 18mm 2. Elles sont passées dans Lightroom pour le noir et blanc. Ajustement des niveaux, courbes, clarté,… Exportation pour le web.
See more pictures on www.nicolaslambert.be
I have had two M42 screw mount Super-Takumars (55mm F1.8 and 135mm F3.5) for a few weeks now. I almost immediately felt home with 55mm Super-Takumar but my initial feels with 135mm one were quite mixed ones. It felt too long for manual focusing with X-Pro1 which do not have any kind of focus peaking to help focusing. I usually use 3x focus magnification to check the proper focus (10x magnification is way too wobbly). Fortunately, i am usually able to get nice focus straight in without using any focus magnification. Now that I have little bit more experience with the 135mm I think it is usable with X-Pro1 but you have to accept increased amount of non-keepers as compared shorter focal length manual focus lenses. I can use it even wide open (f/3.5) indoors in quite dim light and get at least some good and reasonably sharp shots. Not bad. Outdoors it works very nicely with apertures 8-11 or so (of course wide open is nice for bokeh and blur too).
See on jonnenaarala.wordpress.com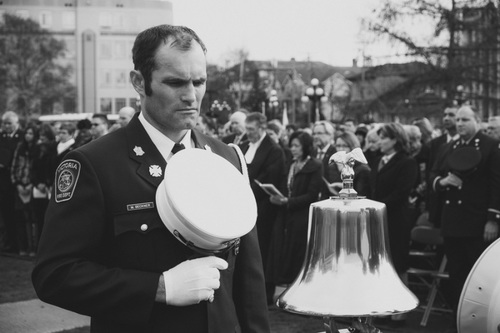 Black and white images shot with my X-Pro 1 "Monochrome" account for much of my photographic output. That includes my work photography.
Somehow, in a world where smartphone photos of dubious quality are uploaded minutes after an event ends, my black and white photos have become a welcome addition to the record of government activity. While I might be shooting an event with a DSLR, often with flash, I also carry my XP1 "Monochrome" with the 35mm or 18mm lens attached. This allows me to capture shots with available light and to work unobtrusively in crowds. Shooting wide open (or close to it) and at high ISO, the XP1 M produces fabulous monochrome images. Of course, unlike shooting with film or with that other, expensive Monochrome camera, I have the colour information available to me, since I shoot RAW. Typically, I set the XP1 M to shoot in "Monochrome" film simulation, whether or not I am also shooting small JPEGs along side of the RAW photos. This provides me with a monochrome image preview, so I get to see the photo in black and white. Once imported into Lightroom, I have multiple options for converting the photos into black and white. Having happily used Silver Effects Pro for a couple of years, I have migrated to VSCO Film because of their great support for X-trans files created with the XP1 M. This method also saves me disc space, as I don't create another file as one does with SEP. Although this might be old news to some, it seems worthwhile to once again demonstrate the superior image quality of the XP1 files, be they "M"onochrome or not.
See more pictures on doncraigphoto.wordpress.com
Let me say right now, I am so not a morning person! I need heavy infusions of coffee, toothpicks to hold my eyes open (until the caffeine kicks in) and a quiet atmosphere to survive early alarms. I have to get up before 6:00 AM for my work days and I need a good reason to crawl out for a sunrise shoot that requires us to  arrive at our location at dark and wait for the light to arrive when I have a precious day off! We got up at an time so obscene that I can't even write it down and were in place while the street lights were still on at our first shooting location this Sunday morning. There was prediction of heavy fog and I love shooting in it so much that I was willing to crawl out of bed and stumble out of the door in search of the elusive stuff. We started our shoot at a local marina and while there was a misty look in the distance….no fog to speak of. In fact, due to the cloud cover there was also no pretty sunrise to alleviate the pain of having gotten out of bed at such a rude hour for no good reason. That's what it felt like at the time anyway! As it turned out the clouds provided us with a wonderful light diffuser for our early morning shoot and unlike us, the fog slept late and instead of arriving as early and dissipating by 8:00 AM (as predicted by the weather folks), it slept late, had coffee and rolled in later in the morning. The wonderful cottony blanket of mist arrived while we were shooting at another waterfront area that we like. Finally it was here! We had a wonderful shoot, a delicious breakfast afterwards and memory cards filled with images to play with on our return home. Bliss!
See more pictures on dougplusrox.com