Sample Images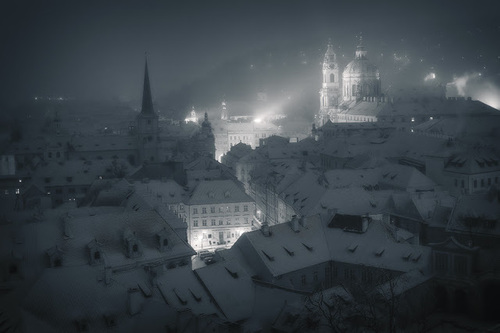 A break was needed or least that is how I thought of it.  Perhaps a little history first.  My journey in photography began at the age of 12.  A few years went by using my father's Retina IIa.   At first I started photographing races at Laguna Seca race track, then some work on the high school newspaper.  After a stint in the Army, I became much more interested and involved in the craft.  Which resulted in building my own darkroom and buying my first Nikon SLR camera system in 1973.
Later on after going to a photographic institute in California, I made my way to Los Angles to work in the commercial photo studios there with the intent to open my own someday.  It was not to be for a number of reasons and I eventually made it back to the San Francisco Bay Area.  Where I immediately got some work doing location scouting for the film industry.  San Francisco being a much filmed at location. At first I thought this would be temporary, but then twenty years went by before  knew it.  As it turned out, it was the right job for me.  No studio overhead to worry about.  Travel not only around California, but to most of the western states and much of the eastern seaboard.  Photographing places, things and people and getting paid for my efforts.  Luck has been with me in this regard. Now I find myself living in the Netherlands, teaching photography courses and shooting a few weddings a year. Back to that "break" I needed.  Prague the capital of the Czech Republic and the historical capital of Bohemia, happens also to be, much like San Francisco a city favored by film makers.  So I decided to go there on a self invented assignment, harkening back to the days of my old job. The difference though was instead of two or three Nikons bodies and assorted lessons, I was going to go "light".  This is where the Fuji X Pro 1 came in.  In addition there was the decision on which lenses to bring.  The choice was eventually narrowed down to the Fujinon 35mm f/1.4, an old Contax/Zeiss 90mm f/2.8 and my latest acquisition, a Voigtlander 50mm Nokton f/1.5.  A lens that I will be doing a later review on.  The whole kit, including accessories and camera bag (see photo) came in at 2.4 kilos /5.3 pounds.
A break was needed or least that is how I thought of it.  Perhaps a little history first.  My journey in photography began at the age of 12.  A few years went by using my father's Retina IIa.   At first I started photographing races at Laguna Seca race track, then some work on the high school newspaper.  After a stint in the Army, I became much more interested and involved in the craft.  Which resulted in building my own darkroom and buying my first Nikon SLR camera system in 1973. Prague is beautiful!  Sort of like being in Yosemite Valley where every where you look, there is another picture waiting to be made.  However it became immediately apparent that I was not the only person who thought so.  Here it is in the end of February, minus temperatures, snowing and every where there are tourists.  Oh well so much for my deserted streets look…..
See more great pictures on gambofoto.blogspot.de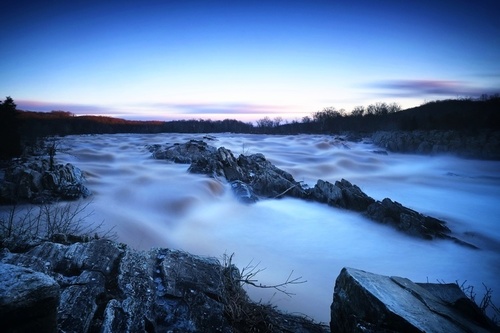 Everyone following me on Instagram knows I've been exploring long exposure landscape photography. Largely new territory for me, so I thought I'd post a little bit about how it's been going. All of these photos have been shot using my X-Pro 1. A terrific camera that I've enjoyed both as an everyday walk about camera and in this case a fully functional, high quality landscape camera.
What do you need?
Let's start with the basics. You'll need a camera, and a set of filters. You can use a screw-in filters, but I would recommend investing in a LEE filter system. What does that mean? You'll screw in an adapter here into your lens, then attach the holder. From there you can insert numerous filters and stack their effects. Here's what this looks like.

Experimentations

Being pretty new to all this, I thought the best thing to do would be to just experiment. Great Falls National Park in Washington DC provided a perfect location to do so….
See on greyscle.com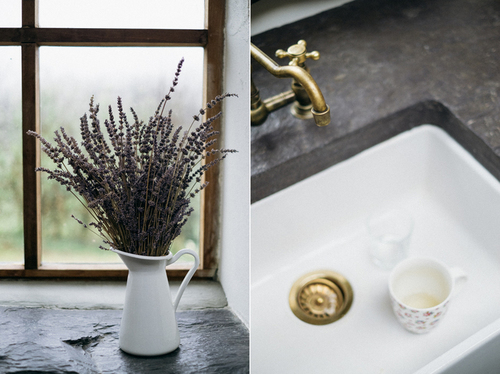 My blog was very quiet for a while, a lot longer than I was hoping for. Much happened photographically over the last couple of months and I ended up selling all of my Nikon gear and buying a Hasselblad 503CW and a Leica M6. I will write more about that in a separate post a little later.
Rebecca and I moved houses recently. From a pretty modern and specious house into something we were always dreaming of, a little old farmhouse close to the sea. This has been a very exciting step for us. Our new house is a lot smaller and a lot more simple. But with all its quirks it is so endearing and a place where we really feel home.
All the shots below were taken with the Fuji X-Pro1 and the Fujinon 35mm 1.4 lens ….
See more pictures on www.johnnypatience.com
All pictures taken with Fujifilm X-E1 and 35mm f/1.4 lens. No tripod, no lamp. This time I shot in RAF+JPG and must admit I am disappointed. It took me a lot more time in Lightroom to recreate the quality of JPG images, which came straight out of the camera. At the same time there was little to no added value from post-processing RAF files. I will wait for LR 4.4 and republish the pictures once again to see if it will bring any significant improvement.
See on www.jakubpuchalski.com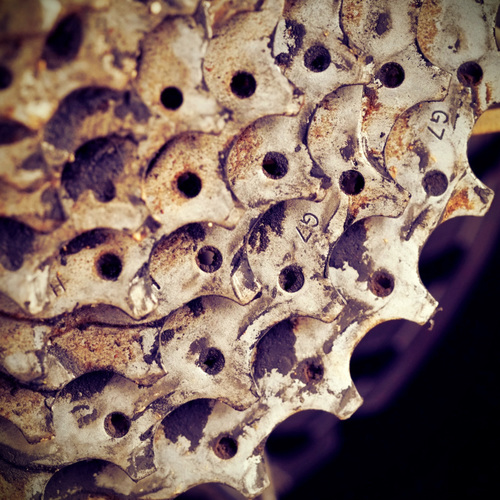 I didn't buy the iPad with the intent of doing any serious work on it. But, with all the Apps being developed for photography, and being away from my computer with images I wanted to process, I thought I would give it a try. I picked up Photoshop Touch a few months back, but never used it. It's actually a pretty powerful app, has a smoother UI, and in some ways is easier to use. In other ways its more difficult, mainly due to the limitations of the iPad. Here's two versions of the same image. The one with the "G7″ right side up was processed in PST. 9 exposures blended together in layers without any other adjustments. The other image was processed in an App I just picked up called "ProHDR". It contains two exposures layered through what they call "HDR import", and then filtered through what they call "xpro". I didn't play around too much in either of these apps, kind of a one shot trial, but I think both are worth exploring more.
See on robertmilici.wordpress.com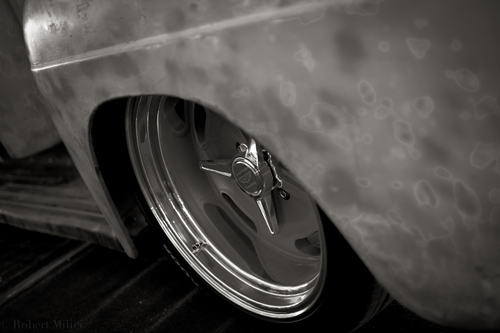 Lots of color at the car show. But, with the IQ of the the X sensor and the Fujinon lenses, you don't need it.


See more pictures on robertmilici.wordpress.com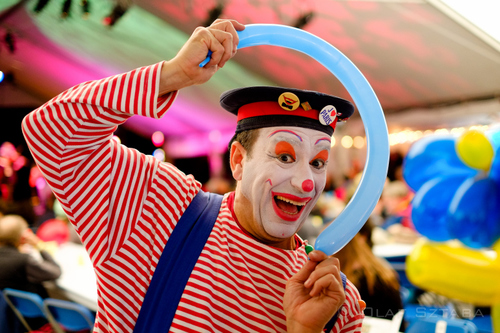 Last weekend I had the chance to visit a "Festival du Bois" in Coquitlam, BC. This festival celebrates French culture with fantastic live performances, exhibits and cuisine. Since I had my Fuji X-Pro1 and XF 35mm F1.4 with me, I took a few images. We usually shoot RAW and process our images with the Capture One Pro 7 and Lightroom 4. However, since many people like to shoot JPGs (for good reasons), we got many inquiries to present some images straight from the camera. Our only comment: to our eye, Fuji has the best Jpegs of all camera manufacturers, period. This is especially true for photographing people – skin tones are just marvellous. See for yourself. All images are jpegs from the camera. Astia (S), Saturation +2, Sharpening +2. WB – Auto, only minor contrast adjustments in Lightroom 4.
See more pictures on olafphotoblog.com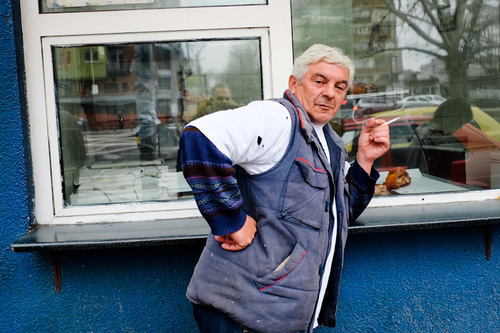 Last time I was in Belgrade, I got bottles of piss thrown at me. Enjoy mate." Despite what it sounded like, that wasn't a warning, as such. "I was in Belgrade in 2010, right wing fascists rioted and torched the city, because pride march was on. Cars were burning outside outside the apartment." That's what two friends told me, when I announced my trip to Serbia. Now that I've been in Belgrade almost a month, I know what the capital city of the former Yugoslavia is like. And, I wish I didn't. Serbians are all too aware that their international reputation may precede them. "They all hate us, they think we're butchers". I'd only met this guy two minutes ago. He opened up his closed bar and poured me a drink. And, he refused my money. Such is the hospitality I have experienced here. Belgrade is a memorable city. A 50 year stint with communism, a three month NATO sponsored bombing campaign in 1999, and a notable millennium or so of history, has created a unique metropolis. Western Europeans think this city is dirty, smoky, and could do with a spruce up. Fortunately, Belgrade is guilty on all three counts. "Those three months in 1999, with the bombs, that was the best time of my life." He poured another drink as I quizzed him about the bombing. It was only 13 years ago that Belgrade was hit, and I could tell by the smile that beamed from his face – he believed what he was saying. Somebody else had told me a similar story – at first the bombing was scary, but before long "you would see the missiles and bombs flying through the air, and you just get used to it". Prince may not have been the only one partying like it was 1999. Apart from the stories of the locals, semi-permanent reminders of this period include a heavily bombed pigeon-pair of modernist communist buildings in the downtown area. The former Ministry of Defense buildings must make it  hard for locals to forget that Belgrade, Serbia, and the entire Balkans region, has a recent history of indescribable horror……..
See more pictures on www.yomadic.com
I have more chance to shot with my new FUJINON XF14mm F2.8 R yesterday. I am beginning to like this lens more and more. I have absolutely no complaint with the image quality. I will just post a few more shots taken yesterday with this new lens. All photos were shot in RAW with Fujifilm X-Pro1 with FUJINON XF14mm F2.8 R. The RAW files were converted with Capture One Pro with further processing in Photoshop CS5 before final output to the web.
See more pictures on rolandlim.wordpress.com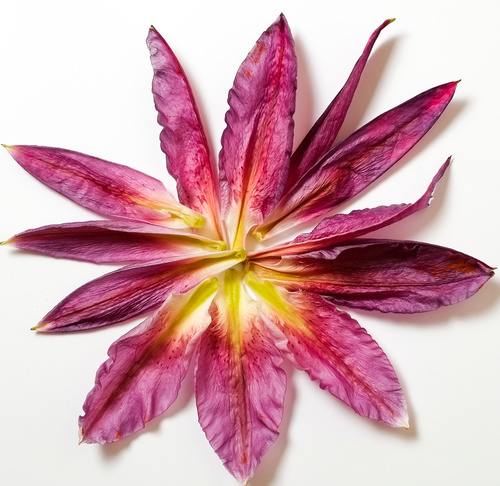 Had been looking at ways to shoot these Lilies for a few days, wanted something different than the standard flower head shot. A few of the heads had not opened so I sort of deconstructed them for this shoot. The lighting was a simple setup, using a Nikon sb800 flash head, in a small portable softbox. Set the flash on manual at 1/125th power. Firing the flash through a yongnuo rf trigger. Shooting with this flash setup could not be simpler set your chosen shutterspeed, needs to be under 250th as the rf trigger doesn't synch above 250th.  Adjust your  aperture and away you go. I placed the softbox as near as I could to soften the light. The film setting was Astia and all images were taken at ISO 200 with the Fuji 35mm.
See more pictures on www.thebigpicturegallery.com