Street Photography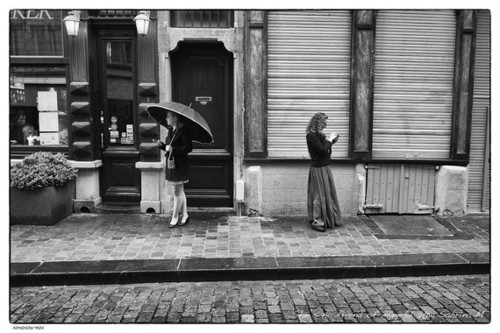 One of the most important things about street photography is to have a keen eye for your surroundings. Sometimes, it's the subtle relationships that make for a great image. Take a quick look at this photo by Flickr user Sabrina M., and you'll notice it has nice framing, strong lines and a pleasing composition. But it's the subtext of the photo — the emotional distance of the two women — that makes it great. The women are standing just a few feet apart, each smoking a cigarette and each seemingly oblivious to the other. It's almost as if they're taking great pains to avoid making eye contact. Are the women using their cell phones because they need to send important texts or is it because it gives them a reason for not making small talk? These are things that Sabrina says went through her mind when she came upon this scene in her hometown of Antwerp, Belgium. This photo was taken near Antwerp's city hall in an area where many of the homes have survived from the 16th Century……..
See on www.huffingtonpost.com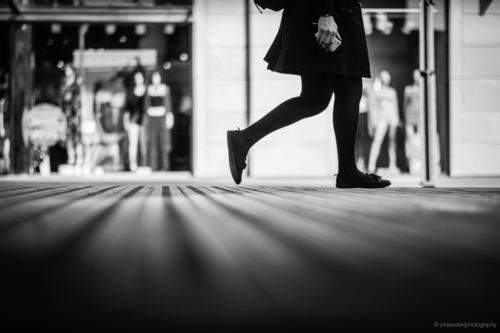 May 2014. Again I have strayed into other areas of photography for a little while. I still shoot street. Below are 14 shots from Århus, Denmark. Captured using the X-Pro1 and the XF 56mm f/1.2 R. This lens is fantastic. Bokeh is so amazing. Focus is fast. And it works so damn well for Narrow DOF street photography. Enjoy…….
See on jonasraskphotography.com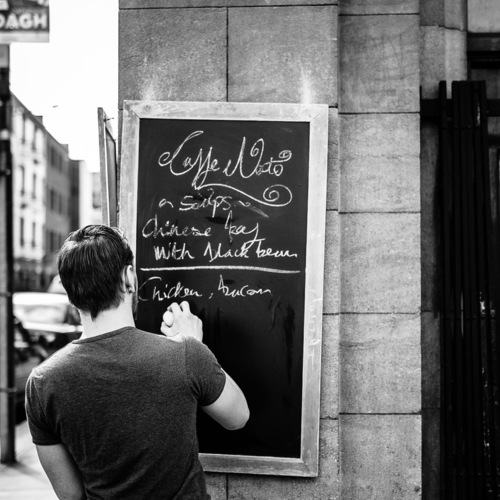 The last couple of months my go to camera for street photography and actually for everything else was the Fuji X100s. As I was getting ready for my next photo walk in the city I checked my equipment and realized that some of the batteries needed to be charged, but the charger just gave up, it didn't work anymore. What to do now, I had a few photo shoot coming up where I was going to use the X100s, but I had only 3 fully charged batteries left, so there goes my little friend back to the bag and I grabbed my old friend, the Fuji X-Pro1 with the 35mm lens. Uh, I missed this beast. And shame on me because of thinking of selling it and get a new X-T1 instead. I'm sure the X-T1 is great and I was really looking forward to try it out but after holding it in my hand for a minute in a camera shop, I still don't know. So we will see if the final nail in the coffin of my Canon kit will be the X-T1 or some other future Fuji camera. (If somebody from Fuji reads this and want to make my decision easier by lending me an X-T1, I wouldn't say no.)…….
See on gaborimages.blogspot.de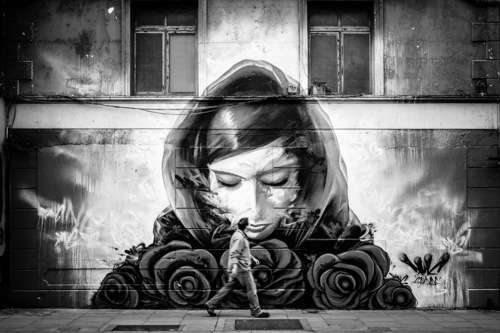 So, back to the streets of Dublin with my little friend the Fuji X100s. Dublin is an amazing city, there is always something happening and it's full with interesting places and people. There is no bad time to go for a photo walk, you just have to grab a camera and do it. The more I do street photography the more I love it. And I hope you will enjoy the following images that I took around Dublin city centre in the last couple of weeks……
See on gaborimages.blogspot.de
What a difference a year makes! Last year when shooting the Vivid Light Festival I went all Old Skool with tripod and filters and tricky exposures but this year, shooting with the Fuji X-Pro1 I decided to go all reportage-style and put my focus, and the fabulous Fuji's 35mm lens on the people attending vivid and their interactions with the Vivid event itself. All the pictures were made with Fujifilm X-Pro1, XF35mmF1.4 R iso at 3200 and givien a little extra pop using the  EF20 Flash set at-1. Camera in aperture priority mode, most shots at F2. With the camera set all I had to do was find my subjects and photograph them; which was not that tricky once I got going. Yes one certainly needs some confidence but I do think the Fuji X-Pro1 looks so different that the very camera itself  'cuts you some extra slack in a crowd'  and I didn't get too many strange or agro looks. Nice! Hope you like my take on Vivid Sydney 2013…..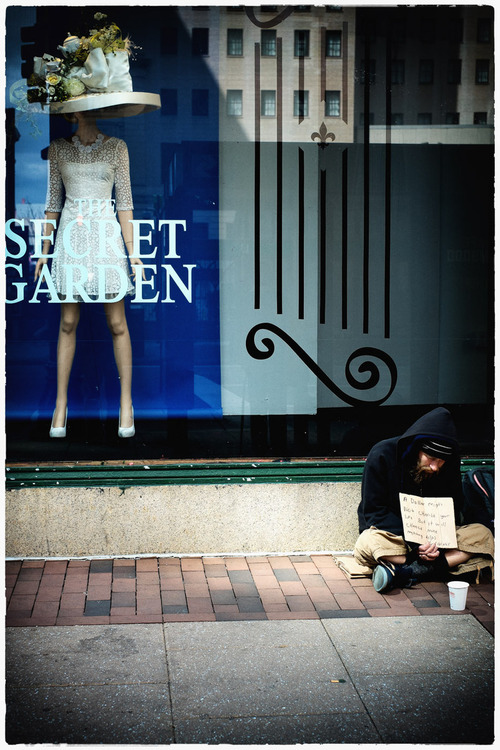 Well, at the last minute I switched bags from the TurnStyle 5 to the Retrospective 5. It just is a little easier to swap cameras from the Retrospective 5. I don't need any Enter & Exit Bag Procedure Intrusions. On the street I adjusted the dividers a little and now everything just works great. So, Andre' has the 23mm on and Garry has the 50mm on and the extra pocket holds the EF-X20 Flash & the 18mm. I'll never use all this stuff out on the street but….if I don't use both cameras, one will go and I know it. So, I need to learn again to depend on using 2 cameras. Besides, what better way to change lenses eh? It was very convenient to swap cameras when I felt like changing Field of Views. It's not hard to take, that I'll say…….
See on streetshooter.net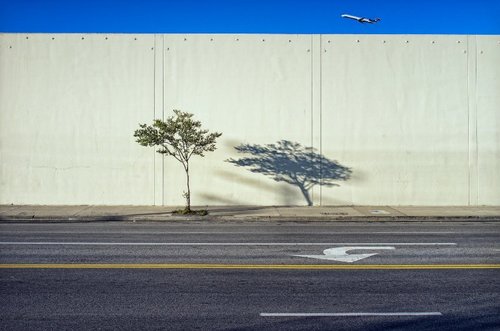 Jeff Seltzer, 43, sucht leere schöne Räume in überfüllten Großstädten. Der US-Amerikaner zeigt auf seinen Fotografien auch gerne Überbleibsel, die Menschen auf Straßen oder Flughafen-Wartehallen hinterlassen haben: Zigarettenstummel, Bremsspuren oder Kritzeleien. Vor allem aber hat er es auf Parkplätze abgesehen. Seltzer wurde in Los Angeles geboren und studierte dann Kommunikation und Rhetorik in San Diego. Er lebt und arbeitet als Fotograf in L. A.
See on www.spiegel.de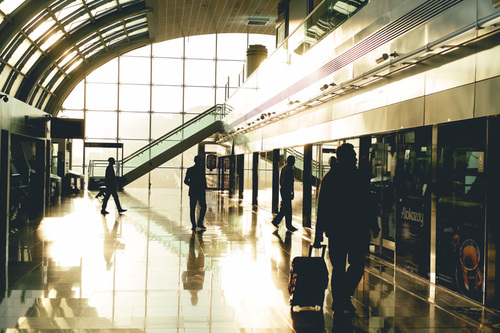 Dubai – the "old Dubai" was interesting.Stories were exchanged & rides along the Dubai creek on ABRAS became an absolute favourite……
See on vopoku.com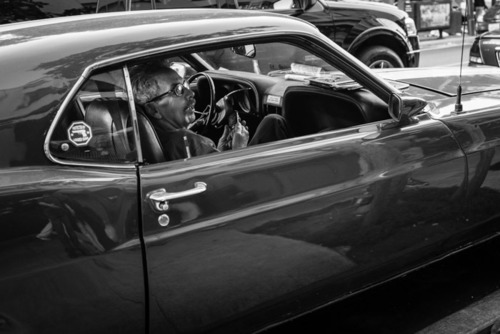 From Haight & Ashbury to Chinatown to North Beach, I truly enjoyed doing street photography in San Francisco last weekend. It was a family vacation, not a photography trip. Although I had my Fuji x100s with me at all times, photography was not the focus of this trip (no pun intended). I still managed to grab a few shots here and there. I'll be back and will most likely lead a photo workshop there in 2015…….
See on valeriejardin.wordpress.com