Street Photography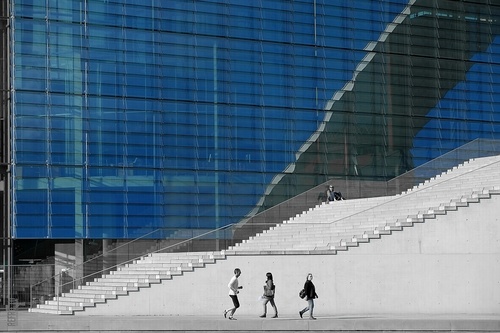 Berlin really is a fascination of it's own. I first fell in love with this city during a 5-day-stay back in 2010, when I visited microsoft's tech ed conference. sadly I had little time during daylight to explore this city, so I promised myself to return soon. during our ski holidays in 2011 we got to know a couple from berlin and stayed in contact since then, which opened up the window for a 3 day visit of my wife after easter in the year after – an opportunity I missed due to a scheduling conflict :( so we had to come back this year in early summer and enjoyed rain and sun both together. returning to already known places (alex, main station, government district, ..) went along with exploring new sites (tempelhof airfield, pergamon museum, kreuzberg-district, "oberbaum"-bridge, boat trip on the river spree, berlin wall)…….
See on www.refro.at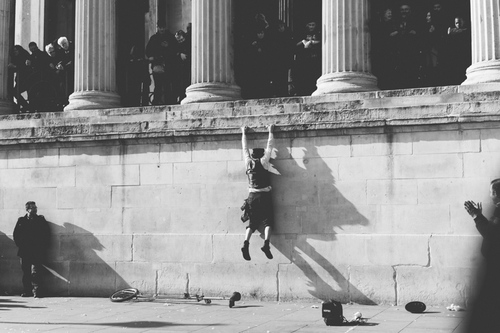 X-PLR | LONDON was shot with the combination of the x-pro 1 + 35mm and the x100s
See more pictures on vopoku.com
Street photography. Something which I've seen and heard about but never really gone into, I like the look of it for sure and the fantastic photos it can produce but one thing has always held me back. The fear! The past weekend I was in London to see Zack Arias and David Hobby talk about their Fujifilm cameras and how they use them, it was a great talk that was followed by lots of beer, but one thing at the talk really interested me and that was the street photography part of Zack's talk. In particular his techniques and tricks for getting street photos, ways of taking shots of people without realising and that you will get caught one time or another but realistically people aren't going to go berserk. So the next day with my Fuji X100 in hand and hangover in my head I headed out to the streets of London, I started with a walk along south bank where I got to find my feet with it, and before long I was employing some of Zack's tricks and tips. Once I had got a bit more comfortable doing this I started to do some street portraiture where I would ask people to pose for me, this is a great confidence booster and a great way to improve your photography, very quick portraits on the fly with available light, really good fun, and a lot less people say no that you would think! After this I headed over to Shoreditch and up Brick Lane, this gave some awesome settings in which to photograph and some cool people to shoot, I would recommend going there as its just awesome! Overall I was really happy with my results from the day and I will be sure to use these techniques next time I go street shooting, which is likely to be this weekend when I'm in paris for Be Street festival, more on this on several future blog posts! Settings wise I used only the Fuji X100 and was mainly shooting on shutter priority, this seemed to work for me and the effect I was trying to go for, so thats Aperture set to 'A' mode and auto iso on up to 3200, then if I wanted some blur I could just click to 1/30th then back to 1/125th for a sharp shot, a very quick way of shooting, great for fleeting moments……
See more pictures on www.colinnichollsphotography.com
What draws you to street photography? And what do you enjoy the most about it?
In retrospect, a documentary about Bruce Gilden was the trigger that got me excited for the genre. Gilden is certainly a photographer who separates street photographers, but his style capturing life on the street is real and gritty. What really impressed me is his loss of distance between himself and his subjects. He is not afraid of being recognized photographing unknown persons, and he is not making a secret of taking a picture.  
One of his statements especially stands out to me:
If you can smell the street by looking at a photo, then you know it 's street photography.
The fascinating and challenging aspect of street photography is that a situation or a picture is developing differently than I may had imagined before. I often have a specific image in mind, but while I wait and watch the surroundings, I discover new stories. Quite often it turns out as a so called snapshot, and other times I keep waiting at a spot until the subject walks in. What I also like about street photography (different than perhaps portrait photography) is that you choose your background first and then wait for people to complete your story. It is a total different approach of getting the one shot. I often don't realize I have some jewels until seeing them on the computer. Street Photography certainly also has something to do with luck. It may happen that a snapshot of an unexpected moment is my photo of the day. To put it like Forrest Gump, street photography is like a box of chocolates for me. You never know what you're going to get…….
See more pictures on www.pictureline.com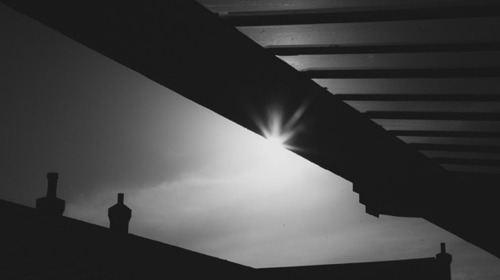 On Friday I met up with Julie Edwards in a café, before putting her FujiFilm X-Pro 1 through its paces as we stalked the streets of Worthing. Julie had kindly agreed to share her knowledge, camera and time with me while we did a little street photography to compare our cameras and their abilities. Julie, a working professional photographer and Nikon shooter, reached into her small bag and brought out the Fujifilm X-Pro1. The first thing I noticed was that it has a retro die-cast aluminium alloy body and is clearly aimed at the DSLR user, being the bridge between the fixed lens mirrorless systems and the chunky DSLR world. Could this be the fabled DSLR killer? Julie has only had the camera for about a month, and already she says it will be her "go to" camera. Although it may not be as fast and work as well in low light as her DSLR, she has used it on a shoot and the client couldn't tell the difference between her usual DSLR images and the ones taken with the X-Pro1. This bodes well and opens up a lot of opportunities. So, with coffee over and done with, it was time to hit the streets, cameras in hand. I popped on my 50mm lens to give me the same focal length as her 35mm (crop factor) although Julie did have the option to go to f/1.4, unlike me. The camera comes with a neck-strap but, much like the Canon EOS-M strap, it is pretty pointless and ends up wrapped around the wrist. :/ ….
See on krysalisphotography.com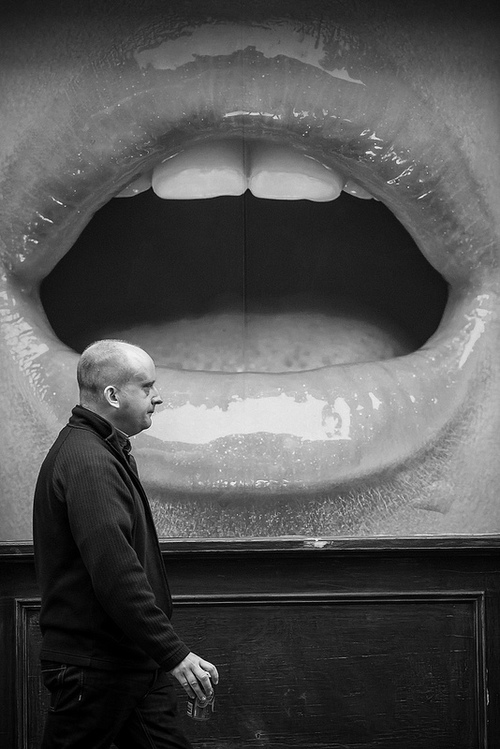 A few weeks ago I went up to London to visit the Photographers gallery and check out the Mass Observation exhibition (excellent – sadly now finished) with my good friend David, and then spent an afternoon introducing him to the fine art of street photography (to which he took to pretty naturally).
tips settings
For the most part I wore my Fuji X-E1 around my wrist using a wrist strap, with my finger on the power switch. Settings were pretty much 1/250th of a second, f4-f8 and auto ISO up to 6400, and manual focused/zone focused so that if I saw something interesting approaching, I could power on, and just raise the camera to my eye and shoot, all within seconds – often without my subject even realising. I used both the 18-55 and the 35 mm, but I really liked being forced to think with my feet within the constraints of the 35mm…….
See on alpower.com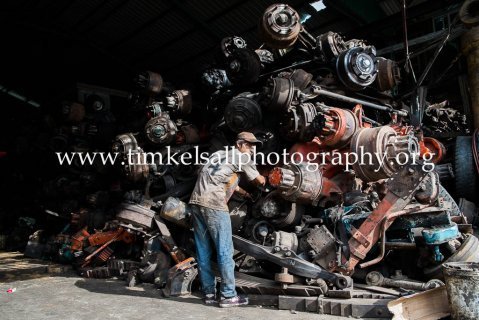 Earlier this year, my friend Rupert Abbott asked me if I wanted to mount an exhibition of my photos at Baitong, his restaurant and meeting space in Phnom Penh. I was a bit hesitant at first, because although I quite like my own photos, I don't necessarily expect anyone else to like them, let alone buy them. However, he put me in touch with Matt Cuenca, an artist who runs the exhibition space at Baitong, and he inspired me to show some of my Phnom Penh street photography. But which shots should I show? I suggested to Matt that I send him a collection of my favourites and that he make a selection around a particular theme. The theme he came back with was 'A day in the life of Phnom Penh', one photo for every hour, dawn to dusk…..
The photos were shot with a Fuji X-Pro 1 and Olympus EM5. I wonder if any of you can tell which is which?
See more pictures on www.timkelsallphotography.org
For me a huge part of photography and in finding a personal style is in learning how to see. It's something that's not easy and takes some time to figure out.  Earlier I was focused on learning how to use the camera and different lenses,  I was focused on learning different processing styles and I was learning how to edit my photos. Through all the practicing I was also learning how to see. I'm constantly in the process of learning how to see and really learning how 'I' see. Learning how 'I' see is what's most important to me because it's how I believe my personal style will come about. It will be my unique take on the world and the things and people who I photograph. Often I will just go out to shoot and just photograph what catches my eye but there are some moments when I will not take a single picture and just watch people. I'll take some pictures with my eyes and mind to practice, to think about and understand why I noticed something or why I would take a picture of it or what angle and framing I would use to best capture a scene or moment. At times it's just observing to get inspired to even shoot a person in the environment or a detail that speaks to me. The question I continue to ask myself is "Why?". Why take this picture? Why am I attracted to certain people and things? What's my message? Why does it interest me? Even when I go through others photographs I'll ask this question to myself. Why do I like it? Why did they take the photo? Why that angle? I'll ask why with regards to possible camera settings and possible focal lengths. This also really helps me to learn more about myself and also the photographer who took the photo. There are other factors in finding my personal style like the cameras I use, the settings I use, the quality of light I use, and many others but I think that learning how "I" see is at the top of the list. I feel that as I continue to learn, experiment and figure this out that my style will continue to evolve and grow but I also feel that it's such a rewarding experience because it is such a challenge…..
http://www.rinziruizphotography.com/blog/2013/2/art-of-observation
See more pictures on streetzen.tumblr.com


Went to Paris for a long weekend, we had great weather and an amazing time, loved walking the streets with my Fuji X-pro trying to capture a little bit of Paris life.
Shot with the Fuji X-pro 1 with the 35mm 1.4 
See more pictures on www.mattwilkinsonphotography.co.uk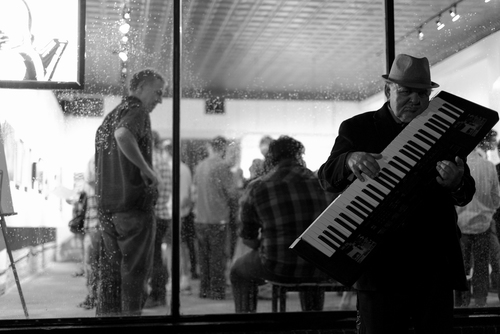 As those who know me personally will know, my digital photographic life has been turned upside-down in recent months by my Fujifilm X100.  This compact, high-quality big-sensor rangefinder-style camera inspired me in ways that no digital camera before was able to do, and completely changed my idea of what the digital side of my workflow should be.  Loving the X100 and wanting to take things to the next step, I have sold off all of my Canon DSLR equipment and have now invested in the X100′s interchangeable-lens big brother, the Fujifilm X-Pro1. I've been shooting with the X-Pro1 and the 35mm (equivalent to a 50mm on a full-frame camera) f/1.4 lens now for several days, and have been continually blown away by the photos I've been getting from it.  I've thrown it into several different situations – portraits, street, concerts, etc. – and have been learning how it behaves and responds.  It's everything I loved about the X100, taken to a new level……
See more pictures on kevinbuchananphoto.com