Street Photography
See on Scoop.it – Fuji X-Pro1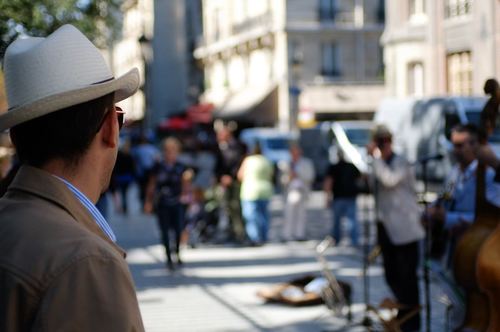 Just a quick review of a day with the fuji xpro1 with a leica like lens for street photography. I've tested it during two day , I've shot around 400 pictures.How to focus? In general the first question about the focusing. With the Xpro1 you have 3 ways to focus : The main screen : you can focus with the main screen, the resolution is high enough to focus precisely, the refresh rate is good even in low light. If you are really closed (less than 1.5m) to your subject and you want a very precise focus you have to use the magnification. The magnification (x10) it's easily accessible by a dial. It zoom on the center of the frame only, I've to admit that x10 is too much with a 35mm (50mm in FF). In street photography with 50mm (FF) you are rarely closely than 1.5 meter so you rarely use the magnification….

See on 500px.com
See on Scoop.it – Fuji X-Pro1

Last week I started my new project "Urban Landscapes", capturing the the symbioses of people, architecture, street life and nature in a city. My main subject for the next weeks will be Hamburg followed by Seattle in the fall / winter. I love to roam the streets with my camera and explore the city in new ways. I usually go for long walks, carrying 2 bodies with a 28mm and a 50mm lens. Sometimes a 35mm. My favorite camera right now is the Fuji X-Pro 1. It's light, has remarkable image quality and is very unobtrusive for shooting on the streets.

See on thomasmarek.blogspot.de
See on Scoop.it – Fuji X-Pro1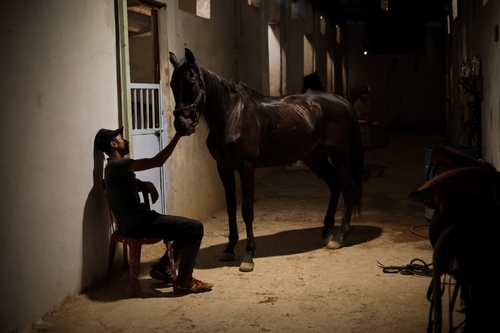 I've been taking my Fuji X-Pro 1 everywhere I go, and I can't stress enough how much better my shoulders feel already. It's a pleasure to shoot with this camera and although I'm just stuck with my 18mm lens at the moment it keeps on forcing me to try and get closer. In this post I'm posting some photos I shot in the past month in Amman, although the first photo was taken in Wadi Rum in a recent trip I took down there. I'll be moving down to the desert very soon for a couple of months where I will be producing a feature film , I'll also be doing the on-set photography so expect an abundance of photos from the desert in the near future. I wish I can post some of the photos from our test shoot but you'll have to wait a bit to see those…embargos are a normal part of any working photographer's life…

See on lmajali.wordpress.com
See on Scoop.it – Fuji X-Pro1

A walk along the shore provides so much subject matter for "street" photographers. Just like on a city street, you've got to have a bit of speed, a bit of luck, and be a bit brave. It's a bit easier though than the city, as people on the beach are relaxed and playful. I wasn't sure the lettering would be visible on the fire pit as the sky was extremely bright. The Fuji Xpro pulled through. Shots like this are a quick camera up, camera down, as you certainly don't want to spend too much time composing or you'll surely be noticed. Later I realized no one was really bothering to look my way. I felt brave at the time though. The evening hours provide nice contrast between the sky and silhouettes of people. The Fuji Xpro metering is so reliable, I know exactly what I'm going to get before each shot. It wasn't blasted out by the heavy sun on the horizon, even though my eyes were…..

See on valiantlight.com
See on Scoop.it – Fuji X-Pro1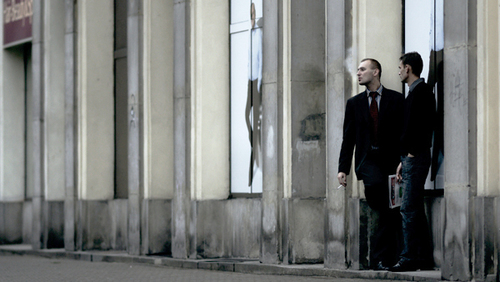 Just as with wildlife photography it is the shots that show behaviour, rather than the pure record pictures, that work best in street photography. To show that behaviour clearly, so that the viewer can recognise what is going on, you have to pick your moment carefully. You have to show the moment in which the action happens.
Decisive moment? This moment is often called 'the decisive moment', but the phrase is so over burdened with history and expectation that I prefer to just call it 'the right moment'.

See on www.wordsonpictures.com
See on Scoop.it – Fuji X-Pro1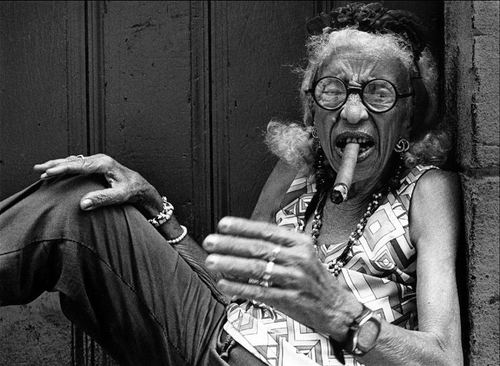 "The photographer is an armed version of the solitary walker reconnoitering, stalking, cruising the urban inferno, the voyeuristic stroller who discovers the city as a landscape of voluptuous extremes." – Susan Sonntag…

See on pinterest.com
See on Scoop.it – Fuji X-Pro1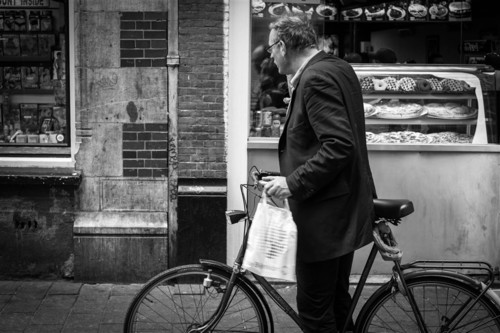 I was able to have an afternoon's worth of relaxed shooting in Amsterdam today, so I thought I'd grab the opportunity. I decided to focus on "tourist" Amsterdam, the area in the old city bordering right on the red light district. This area is completely dominated by cannabis tourism, which is obvious if you look at the type of shops here: either baked goods shops catering to the munchies or shops selling smoking paraphernalia. This area is the venue for stag parties and usually the only part of the city backpacking gap year students experience. Yet it is also one of the oldest and most beautiful parts of the city.

See on forums.dpreview.com
See on Scoop.it – Fuji X-Pro1
The world's greatest photographers reveal the secrets behind their images. A collection of films that uncover the artistic processes of the greatest contemporary photographers from an original perspective. Using images (contact prints, proofs, prints, or slides) with commentary by the artists themselves, the viewer is thrust into the secret universe of creativity and into the heart and method of the evolution of a photographic body of work.
Henri Cartier-Bresson (1908-2004) was a French photographer considered to be the father of modern photojournalism, an early adopter of 35 mm format, and the master of candid photography. He helped develop the "street photography" style that has influenced generations of photographers that followed.
See on www.youtube.com
See on Scoop.it – Fuji X-Pro1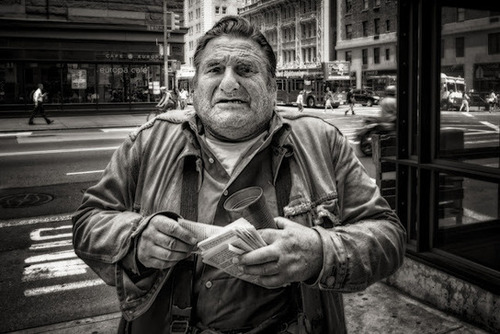 The only lens I have for my Fuji X Pro-1 is the 18mm f2 Fujinon X mount. That makes it effectively a 27.5mm lens with the APS-C sensor. It's just a tiny bit too long for my preferences. When I used my D700 for street shooting it was always mounted with the 24-70mm f2.8 zoom lens, and I rarely zoomed out from 24mm. My favorite lens to use on my Leica M6 was always the 21mm f2.8 which had incredible clarity and wonderful wide angle range. If I had my way, that's the focal length I'd have on the XP1. Rumor has it that the next lenses to be released by Fuji will be a 14mm f2.8 which translates into a 21mm effective focal length, and the first of the zooms for the camera which will be an 18-72mm f4 lens with image stabilization. The 14mm lens would be perfect for my shooting, and if the zoom image quality equals that of the 18mm prime lens, I'd be in lens heaven.

See on genelowinger.blogspot.fr
See on Scoop.it – Fuji X-Pro1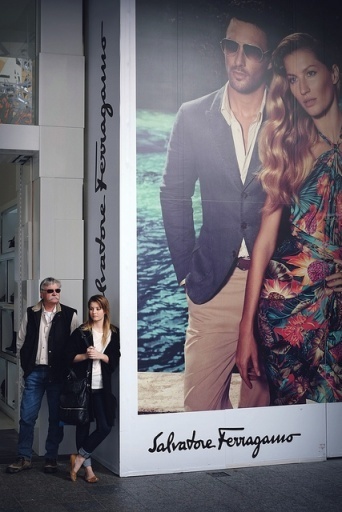 As much as it is a good street photography camera, when using it for portraits, the results are just as pleasing. Personally I like my portraits shots to be on the soft side. Like to take it using aperture f1.4. If the pic is too sharp, I would then post-process it to soften. But as evident in the portraits above, especially with the 35mm f1.4 (comes up to 52mm due crop factor), X-Pro1 makes a good portrait cam too. In part 2 of the blog, will share more of the pictures taken in the night without a flash. If you are not convinced that X-Pro1 makes the travel companion, hopefully by the end of part 2, you will be.

See on oshsnap.wordpress.com