Street Photography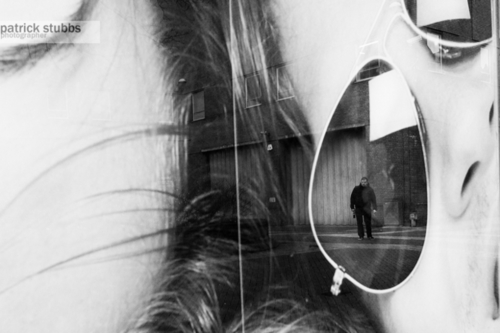 I went for a wander around Lincoln on Monday with the Fuji X-Pro 1 and one lens – the 18mm f2. This a scary lens for street photography for me because it means you sometimes have to get in seriously close – something I'm not totally comfortable with. When you look at some the great photographers and their work documenting daily life, it all looks so easy. It's not! For the first time ever with a digital camera, I shot everything in black & white – usually I'd photograph in colour and then convert. It all felt a bit strange at first, something not quite right, but I loved looking at the back of the screen and seeing the composition in black & white. I had the settings at Monochrome+R for the whole day, and sharpness set to +1. I love the optical viewfinder, so am pushing myself to master this – it's perfect for the general day-to-day, wandering around kind of photography that gives me that photo buzz. Again, strange using it at first, because nothing changes in the viewfinder when you focus – I'm so used to my Canon DSLR's now, and seeing everything snap into focus. But, I just loved using the OVF, it feels right to me and somehow gives me more feeling when taking the shots……

See on www.patrickstubbs.com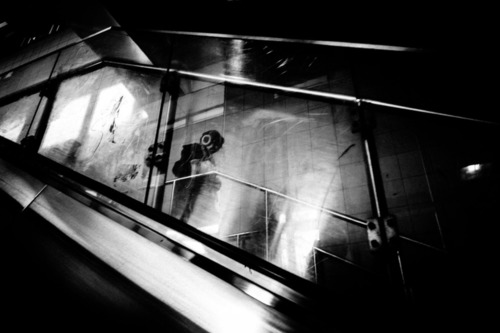 There comes a time where your inner vision tries to meet with your outer vision. Of course at that time when all things just seem to make sense and just work together. Well, let me tell you something! At that time, what you don't need is your camera to have a sense of humor, good or bad. This is why I talk about intrusions and the need to avoid them. The wrong camera at the time of the The Coming of  The Joining and your not going to be happy. Think of it like this……. it's summer time, all over the world, even in The Land of Oz. Your sipping you favorite beverage. Your wife, girl friend, partner whatever just wants you to be happy. "Sure my love, buy as many new cameras as you like. I think it's a great idea." See, in reality, at least the one I'm in…this is a dream come true. Your laying back just so relaxed, that maybe this is even better than Heaven, well…at least here on the earth. Then as you dreaming about the new FUJI XP5 that has a four speed and makes coffee….all the sudden…there's a BUZZ around your head. It won't stop…that nasty mosquito just wants to intrude on the dream and it does. You no longer relax, you wife, spouse, mate, partner etc is yelling at you again because on you computer screen is the new camera you want….
See on streetshooter.net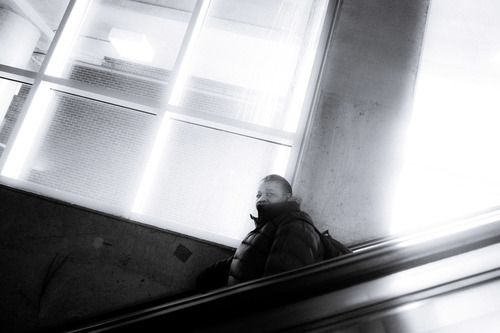 I've started a project that will continue. It's about how and why I make photos and it's on this blog. Apparently some are getting much out of it as some post were made and I have a fair amount of emails. Anyway, here on this post in the here and now with my eye, heart and mind…I'm digging into the XP1 again. One of the things bloggers do to generate income and traffic is to do reviews of popular cameras and lenses etc. I read a few but to be honest, I feel that I don't get the shooters real view as most bloggers have the camera for  a short time and have a responsibility to the supplier to make a review and then, go to the next. So when I write about the XP1 or XE1 or even the GRD4, it's because I am using them for way more than a few days. I also think that anyone reading anything I write expects a certain approach in truthfulness that I try to maintain. I'm not putting anyone down and not building myself up. I'm just explaining that I am a serious photographer and I don't care what someone tells me about how good a camera etc is, I want to find out first hand….and I do! I had the 18mm on the XP1. The lens suits my vision and is about perfect for the street.(Enter all the doom-slayers….it's not that sharp, it's not as good as the ….) I was watching these young kids talking and hugging and stuff. This old guy is right in front of me and he's kinda watching but I can feel he's uneasy. I could feel his anguish in being alone juxtaposed against the young love in front of him. Where does that put me…c'mon…the XP1 got exactly what I was feeling and wanted. sheeeesh…. shooters make photos!……
See on streetshooter.net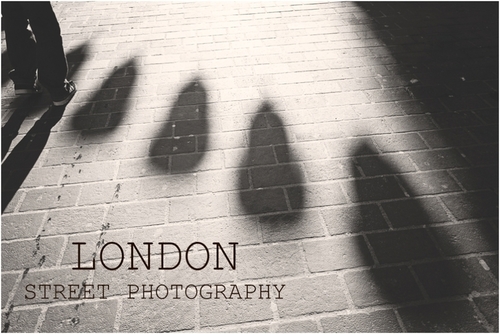 I headed into London on the 1st of February 2014 to meet up with some good friends, Steve & Chris for a chance to hang out, grab some food, have a laugh and to hit the streets for some practise with my newly purchased Fuji X-Pro 1. I have to say that compared to carrying around a Nikon DSLR and a few lenses, it was refreshing to finally have a camera that is lighter and more suited to me, to street photography and a great addition to my weddings. I've only had the camera a few days, so I'm still trying my best to find the best way to use the camera and to what settings work for me, but after shooting all day yesterday with the X-Pro 1 i was blown away by how great this camera really is and how detailed the images were. I only had the 18mm lens that came with the camera and i'm still waiting for the 35mm lens to finally arrive, but i loved the 18mm and throughout the day it makes you work for the image but with clean sharp images. Overall I'm still learning the camera and looking forward to using the X-Pro 1 when i fly to Vegas at the beginning of March and for some more street photography throughout the year, but so far, I'm very happy with the Fuji X-Pro 1…….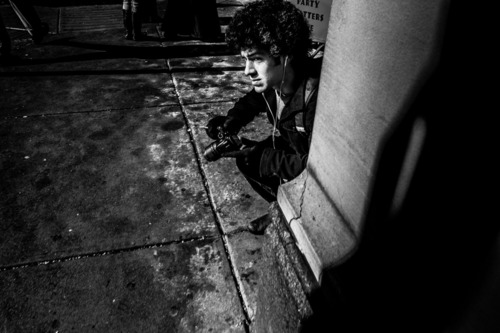 See that guy up there…yeah, yeah…the one in the photo. Well, he's a Philly street shooter named Anthony. As it turns out we are Flickr friends and we met in reality by accident. See, I was walking west on Arch by 13th and he was stooping down like in the photo. I saw him but don't think he saw me cause I'm like this stealth invisible camera toting shooter that no one can see until after the fact. Of course when I get home Tanya calls me an idiot and "Take the damn trash out"! So I raised the XP1 and knowing the 28mm focal length got into position. I clicked and Anthony looked at me. He didn't know I was me and I didn't know he was he. Imagine that…..
See on streetshooter.net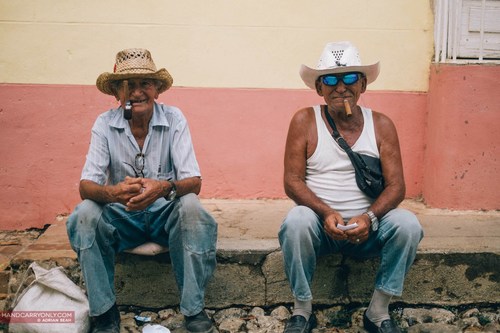 In what turned out to be our favourite city in Cuba, we found ourselves in Trinidad. Immediately, we could sense a distinctively different vibe when we got off the bus, apart from the initial surge of jiniteros elbowing and jostling their way towards us at the bus station, touting the 'best room in Trinidad', we were, just a street corner away from the initial fray, pretty much left alone for the rest of our stay in the city. Trinidad is a city frozen in time, colonial architecture liberally scattered throughout its cobbled streets and squares, quite insulated from the relentless march of modernity. Located in the province of Sancti Spiritus, Trinidad and its neighbouring Valle de los Ingenios is a UNESCO listed site. Once a prosperous city fuelled by the sugar mills surrounding it, Trinidad is now a shadow of its former glory but no less beautiful, albeit in a slightly dilapidated and tragic way. Named in honour of the Holy Trinity, Santísima Trinidad, or more commonly, just Trinidad, is bordered on the North by the mountainous El Escambray and situated by the edge of the Carribean Sea. Whist the rest of Cuba is not in any way lacking old colonial buildings, there was something especially authentic about the ones in Trinidad. From sprawling old colonial palaces and plazas to crumbling structures of sugar mills from a different time, everywhere you looked, its was like looking through a time portal. Rooting through our (humble) possessions, we liberated a few ballpoint pens, three coloured pencils, a purple nylon sling bag, some Japanese cartoon stickers, two chocolate bars and a bag of candy and gave them away during the course of our stay there. Local kids were the main recipients and seemed immensely grateful, despite the modesty of our offerings. Seeing how thankful they were made me really guilty for the times I've hoarded inordinate amounts of junk in my life prior to the travels, all the things you were convinced you needed but ended up in one cupboard or another, forgotten and neglected. I made a mental resolution to consume less and tread more lightly in my life going forward…….
See more pictures on handcarryonly.com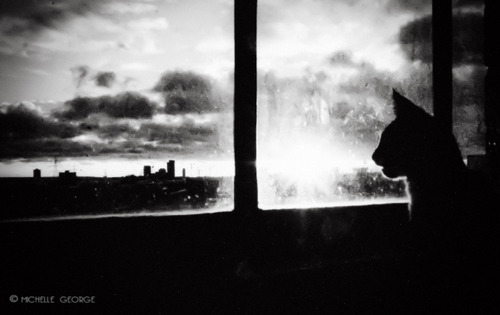 As those of you that follow my blog will remember I first fell in love with the Fuji X pro 1 back in June 2012. Originally my aim was to use it for street photography but as the years progressed it somehow took over from my Canon 5d Mark ii and is now the camera I use most for commissioned work. However after giving myself a bit of extra time off this holiday season I decided to venture out into my Home town of London and take a few snaps. Admittedly it's been a while since I've taken any street photographs (the last time was New York 2012) so forgive me if I'm a bit rusty around the edges…..
See more pictures on creativelondonphotographer.wordpress.com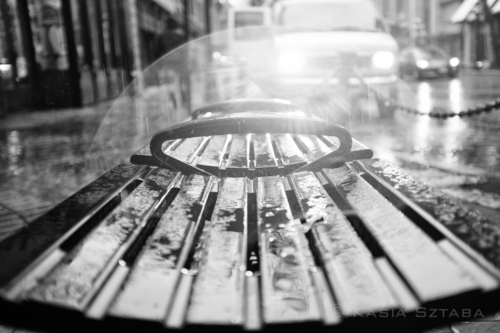 If you live in Vancouver, you have to embrace rain as part of daily life. In fact, the winter months are usually associated with non-stop rain, sometimes for weeks. Such generosity in terms of wet weather could be viewed as a nightmare for a photographer … or it could be a great opportunity to challenge your photographic vision. In fact, Kasia and I promised ourselves that this year we would try to see differently and reach for hard and uncomfortable. As a result, last Saturday while drinking our early morning coffee and looking at the droplets of rain on our window, we decided to have a photographic date with rain. Here are a few images from our rainy rendezvous……
See more pictures on olafphotoblog.com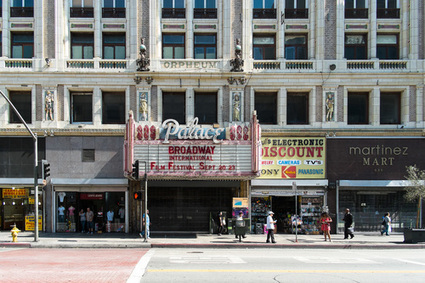 Whenever I am in L.A, I like to take pictures Downtown. The Broadway is one of the oldest streets in L.A and was the main commercial street of Los Angeles, and one of its premier theater districts as well. If you are walking todays Broadway, you can just  imagine how beautiful this part of L.A. has been. Right now it feels pretty fucked up – but there is still the beauty of the old buildings architecture and a very special spirit . For me this part of L.A. was always very inspiring. I have just found out that there is a initiate Bringing back Broadway. I would like to see this part of L.A. back in glance. [FUJI X_PRO1]
See more pictures on nicolestruppert.com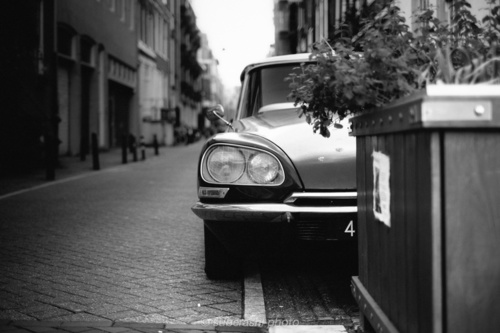 I love Amsterdam thats a fairly well know fact. Great walkable, creative diverse and beautiful place and the perfect spot to test out the Fuji X Pro that I have invested money research and trust into. This isn't a review or tech spec list, you can go look on line for that stuff. I don't have gear envy so tech specs, card tests all that I will leave to others, mainly as I didn't buy the camera to list it's stats and it's the image not the technology that is most key. How did the Fuji engage me? How did it do in conditions I want and need to use it those are the questions and things more key too me. Fitted with the amazing 35mm 1.4 the Fuji shone, I have come from the beast that was the 5d mkii but as amazing a FF camera it was it was never light or discreet. The X Pro looks like a non "pro photographer" camera and thats the trick. Lighter than it looked and on a full day it never felt like it was getting in the way…..
See more pictures on www.suberashi.co.uk