Street Photography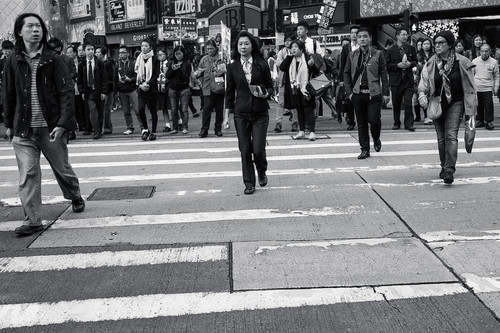 A last test I wanted to do with the Fujifilm X-E2 I had on loan from Fujifilm Middle East, was a Street Photography shoot. Spending 36 hrs in Hong Kong earlier this week, was perfect to see how documenting the streets with the new camera, compares with the Fuji X-E1 !  Fujifilm Middle East also lend me the tiny 27mm 2.8 pancake lens; a great companion for my street photography needs. All images below were shot with this very sharp prime lens. I've written on this blog several times, that Hong Kong is a Street Photography paradise; after New York it is clearly my preferred place to document daily life on the street!….
See on bjornmoerman.blogspot.de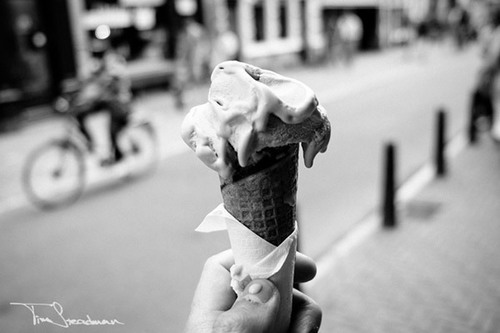 This past July, my wife and I and our 5 month old son took a canal cruise in Amsterdam. Armed with a Fuji X-Pro 1, 18-55mm lens, and a couple shoulders worth of baby and associated paraphernalia, we found our dock, waited in the shade, and boarded a large, flat, and disrespectfully orange canal cruiser. Passing the friendly yet dispirited looking skipper, I noticed how crowded the boat was. The only available seats were under glass. Damn! The glass which protects tourists from the notoriously unpredictable weather of Amsterdam was stubbornly blocking any breeze that was desperately needed on that muggy July day. It was also doubling as a seriously neglected 1″ thick Chinese knock-off Tiffenesque quality lens filter.  We sat down. Annoying thoughts began to surface… Maybe the glass will add a trendy patina to the photos?… Man it is hot… We paid to sit in a floating greenhouse… I turned around. Look at those lucky people in the back with their hair flowing in sync with the cool Netherlandic breeze… Good thing this is a Hop on Hop off boat…
See more pictures on timsteadmantravel.squarespace.com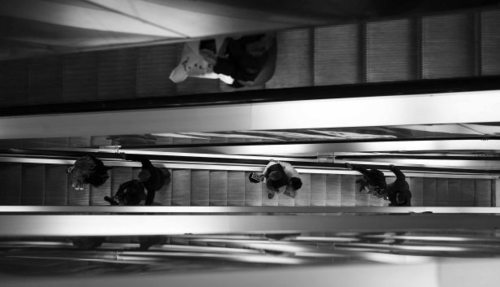 On this weekend that just past, I visited Stockholm for some work at the "Stockholm International Horse Show". It's a big show every year held in the Globe Arena, right in the middle of Stockholm. Riders and people from all over Europe visits and it's always good vibes. Here is some of my documentary from my trip back and forth to our capital. Enjoy! All photos below are captured with X-pro1, Fujinon 35mm f/1,4 and Jupiter-8 50mm f/2. RAW-files processed in LR4.
See more pictures on hersgardphotography.wordpress.com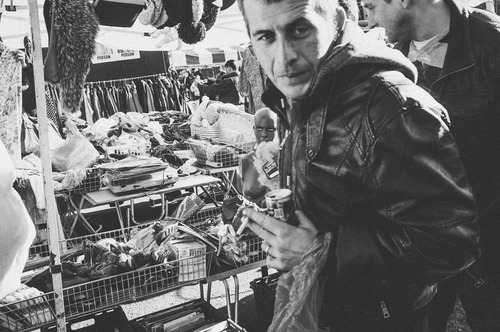 Simon Burgess is a talented photographer based in the Hampshire Village of Nether Wallop. After a recent dose of inspiration, he took to his favorite London markets for a unique project. Armed with a Fuji X100 and Replichrome, film presets for Lightroom, he began creating compelling images, reminiscent of classic film street photography, but updated for the modern era. We caught up with Simon to learn about the markets that inspire him so much, and how Replichrome fits into his post-processing. The Market on Columbia Road kicks into life really early every Sunday morning, when an everyday East End London Street is transformed into a bustling Flower Market. Despite the stallholders shouting prices every opportunity at anyone who appears in need of a bunch of flowers and has money to spend, it's a really relaxed place to spend Sunday morning. There is always good street music, and for people watching there is nowhere better. It's also a great place for vintage and second-hand everythingness. I saw a pile of old Vogue magazines from the '80s, full of great ads all done with film, of course. They made me think that I should try and do a little series from the market using only one lens, a 35mm equivalent on Fuji X100, and everything processed with Replichrome…..
See more pictures on www.gettotallyrad.com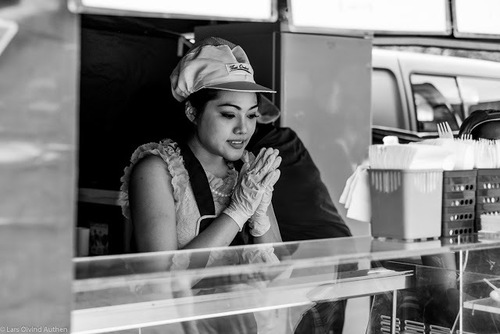 On a dark november's evening like this I miss the Norwegian summer. So after posting lots of pictures from Thailand recently, I thought I'd post some street shots from Norway. These picutres were taken in Oslo during a thai food festival in June 2013 at Youngstorget. Some pictures are from the festival area, others from the streets nearby. Fast autofocus or not, I waited for this situation above to happen, and had already set my focus. I was waiting for one of the adults to move forward to give the street artist money. Then suddenly this girl with the colorfull dress and toy guitar jumped into the frame. Unfortuneatly I cut off the girls leg in the picture, but personally I like this anyway, with him following her with his eyes as she moves forward. I have posted this one before, but then it was the OOC JPEG which had blown out highlights in the background. This version is from the RAW file and post processed in Lightroom 5….
See more pictures on lakeviewman.blogspot.de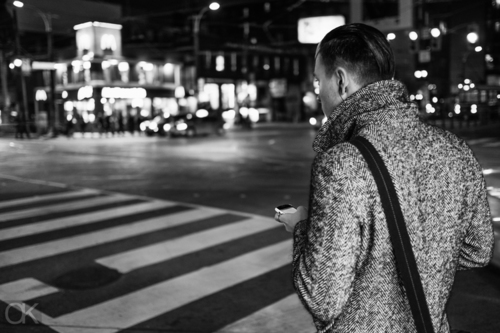 I'm not here to review this camera, only to talk about it from my point of view. If you are looking for technical reviews you will be disappointed. There are way more qualified people out there to give you that, I am not one of them. Instead, I will share my first thoughts on the latest and greatest from the folks over at Fujifilm. I began my Fuji journey by reading the X-E1 review by Kale JF. It was extremely well written and covered everything I need to know about the camera. Kale, who is an official Fuij X Photographer, took the time to advice me and share his love for Fuji. His love and passion shined through his writing, I just had to try this camera! I have now been shooting with cameras from Fuji's X Series for just over a year and, as of today, I cannot imagine using anything else. While some of the initial offering suffered numerous challenges (slow and inaccurate AF, lack of good MF support, inability to set proper Auto-ISO), Fuji listened and refined their cameras time and time again through firmware updates. Thank you Fuji. And boy did that make a difference! Over the course of my ownership of the Fuji X-E1, I saw it progress from something that I had to put up with, to a camera that I could confidently use when out and about……..
See more pictures on www.kammah.ca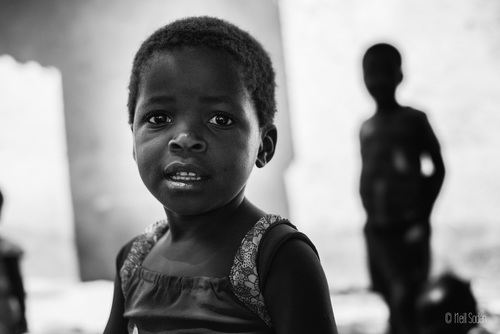 Ubuntu Help-Portrait
I had the pleasure of joining a group of great people in Swaziland as part of the Ubuntu Help-Portrait. I've been wanting to do this since I first heard about it a few years ago. It is a world-wide group where you as a photographer volunteer to go and take portraits of people in need, then the organisation get them printed and a few weeks later the photographers take them and hand them back to the people, all for free. You can read more about it here. The experience was amazing, with a family there accommodating us, organising the whole weekend from start to finish. I take my hat off to them for all the work, kindness and generosity. The place that hit me the most was the feeding centres. The kids get their meals there daily, often not having any other source of proper nutrition. A big percentage of these kids most likely also suffer from HIV/Aids and also could have lost their parents to this terrible disease. For these people, this portrait is just a small moment in their lives that someone actually wanted to capture them in that specific moment, remembering who they are, giving them a sense of self…..
See more pictures on www.neillsoden.co.za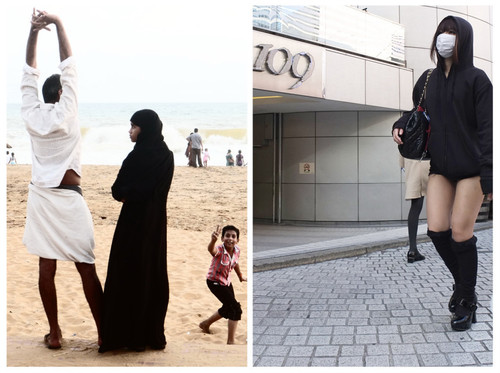 'Upskirting' in India and JapanSome street photography during this year's travel to Japan and India.

Fashion Photography + Street Photography = Better Wedding Photography :)
See more pictures on renegaviola.com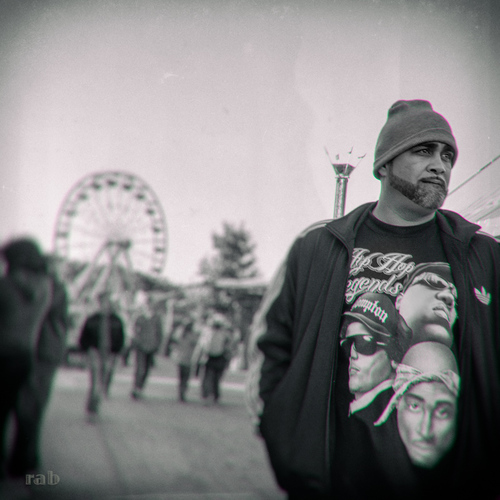 I've started this blog to focus solely on my street photography with my Fujifilm X cameras. I've had an X-Pro1 for about a year (although didn't really start using it for street work until about 6 months ago on a trip to New York). About 10 days ago I got an X100s, and am absolutely in love with it.  I'll mainly be posting original content on this blog, will may also reblog some other X street photography that I come across….
See more picturres on lifeonxstreet.tumblr.com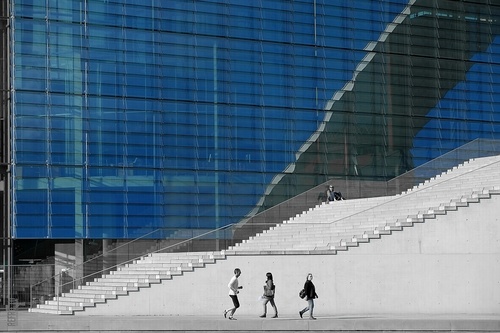 Berlin really is a fascination of it's own. I first fell in love with this city during a 5-day-stay back in 2010, when I visited microsoft's tech ed conference. sadly I had little time during daylight to explore this city, so I promised myself to return soon. during our ski holidays in 2011 we got to know a couple from berlin and stayed in contact since then, which opened up the window for a 3 day visit of my wife after easter in the year after – an opportunity I missed due to a scheduling conflict :( so we had to come back this year in early summer and enjoyed rain and sun both together. returning to already known places (alex, main station, government district, ..) went along with exploring new sites (tempelhof airfield, pergamon museum, kreuzberg-district, "oberbaum"-bridge, boat trip on the river spree, berlin wall)…….
See on www.refro.at