Travel Photography
Readers of my facebook page will be well aware that last month, Laura and I were travelling around Vietnam. The purpose of the trip wasn't travel photography in Vietnam, but to explore and meet people from this fabulous country, eat some nice food, and drink some good cocktails. That is exactly what we did and along the way I tried to capture the spirit and essence of the country as best as I could through the viewfinder. I took along my Fuji XPro 1, and despite meeting the concrete from a decent height on two occasions, it performed admirably, and I thoroughly enjoyed not lugging around a large SLR and a selection of heavy lenses! Laura carried the Fuji x20 and I hope to blog some of her images soon, as I've had many requests for further images with this little camera since my review a few weeks ago.

Vietnam is a country featuring a multitude of very different landscapes and ways of living, making it a photographer's dream in terms of capturing varied images within one trip. However each area had its own set of challenges when it came to shooting. We started our trip in the capital, Hanoi. It is the definition of 'hustle and bustle', with street sellers galore, and more scooters than you can imagine. Interesting photo opportunities are in abundance but the difficulty then lies in finding a 'clean' shot, some early morning starts were definitely required here! Conversely, the idyllic hill town of Bac Ha, which we reached via an interesting overnight train has a more simple way of life – buffalo's are used to plough the fields, and double up as commuter vehicles for the kids! Here, we were challenged by the weather as thick mist often covered the beautiful landscape. However the times when it lifted slightly added an extra layer of 'rustic charm' to the images captured. From here we hopped on a junk around the karst islands of Halong Bay, seeing some spectacular landscapes, before flying to the more commercialised Hoi An, which still manages to retains its charm and was one of our favourite places. A quick stop over in the westernised and modern Ho Chi Minh (formally Saigon), before a rain filled visit to the waterways and floating markets of the Mekong Delta. Finally we chilled out on the beaches around the stunning island of Phu Quoc – enjoying warm waters, sun and a few beers!

From the bustling cities, to the colourful hill tribes, we enjoyed; green tea with builders, crazy scooter rides, lost wedding rings (mine!), flying fish, pigs on bus roofs, frogs legs, beautiful sunrises and lots more. We visited as much of Vietnam as possible and had an amazing time. We met lots of lovely locals and equally lovely fellow travellers,  I can highly recommend a visit to this happy, colourful, friendly, interesting and lively place!

The common thread throughout the trip was the interaction between the locals, strong family bonds and close knit communities, working and socialising together. As I take a similar approach to my travel photography as that for my wedding photography, focussing on the people and telling a story with my images was my photographic aim. I took a fair few shots during the trip, and have narrowed it down to my favourite 50 that represent the country and its people…

See more pictures on www.adamrileyphotography.com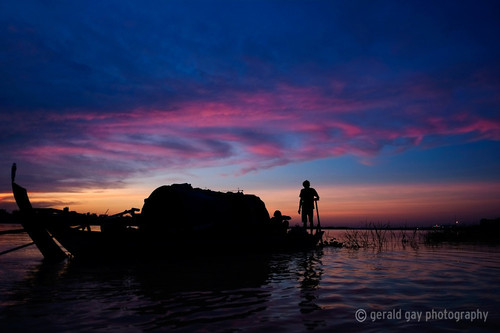 It's been a little over a year since Fuji released the X-Pro 1 – a Leica for the rest of us. It paid homage to the great rangefinder type cameras of yesteryears. Although digital, it was the first camera that handled like it was a film camera with files that were incredibly film-like. The familiar manual, mechanical-like controls were a delight for those who began with pre-autofocus film cameras. The X-Pro 1′s output was also unexpected. The colour reproduction is so true to life that it amazes me even today. The camera comes with simulations of Fuji's great films like Velvia, Provia, Astia, colour negative & b/w. With the X-E1 as a second body and just waiting for the 55-300mm zoom to come, my X bag will be all set for more great photography.
See more pictures on 500px.com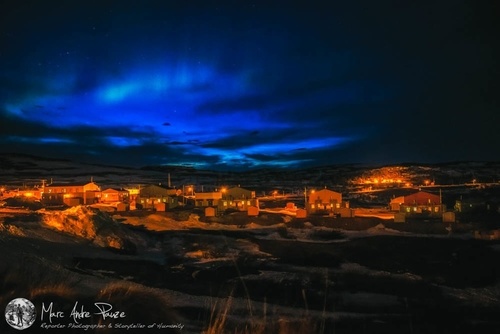 This week was a special mix of satisfaction, surprise and anger. First I went for a walk at 23h30 and was in awe under the sky still lit, helped by some Aurora Borealis. Then the next day, I saw the Inuit version of "The Hockey Night in Canada" as young boys were playing in the streets despite the ferocious cold wind. The anger came with a letter from Getty Images wich I describe in a precedent post. After having spent most of the week-end questioning myself about the Getty Issue and decided to fight back, I went on a walk without any other goal than observing and exploring, as I often do. I stumble upon this little Inuk, who can't wait any longer to make sand castle. A few feet away, the sea ice is still covering part of the bay, although it is shattered and flowing slowly to the Ungava. Wanting to see how much ice was left, I climb a nearby mountain and walked over to the big bay. Here're a few pictures from the week and from this climb. Although summer seems a long way, the small boy on the beach was already in his summer play. No more time to waste. Text & Photographs © Marc-André Pauzé – all rights reserved. You can diffuse and share on your social media using the buttons on the upper left side of the window, but the use of the picture is restricted through Stipple. Make sure you link back to this site and credit the author. Please forgive if there are any grammatical errors, my main language is french. To see the pictures in maximum size, click on one of them and change using the arrows of your keyboards or by clicking on the right edge of the picture…..
See on waseyaimages.net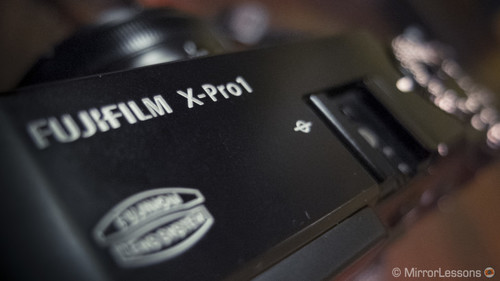 Since a few days isn't enough time to write a review with a capital "R", I thought it would be more interesting to share my initial thoughts about the camera and the X system in general. The Fuji X-Pro 1 is one of the cameras that has deeply captured my interest since its release, and now that I've had the chance to test it, I'm trying to figure out if it is a system that I could embrace for my personal projects or work. I had the chance to play around with it two weekends ago. Heather and I went to Genova in the Liguria region, chasing the sun, as the weather is very unpredictable these days in northern Italy. Luckily for us, the day was wonderful and I was able test the camera along many of the small streets of the old city, as well as along the Costa Ligure. Genova is a very interesting city to photograph: the old part of town consists of very small and narrow streets that create contrasted scenes where shadows are sliced in half. An inspiring way to begin my photographic day. My initial feeling when holding the X Pro 1 for the first time was actually strange, because I found it bigger than I had expected. After several years of DSLR shooting, I shouldn't have been surprised, but at the same time I had become so used to the small size of the Olympus OM-D and the Fuji X100s that all of a sudden, the X-Pro 1 looked like a big camera to me! But it only took a few hours to get used to it, and to realize it isn't that big in the end. The size, the design, and the "philosophy" behind it clearly reminds me of another camera, the Leica M series. It is clear to me that Fujifilm wants to offer a professional system in a smaller and cheaper package without compromise in terms of sensor and lens quality. Of course, there are many differences between the two systems and since I am not a Leica expert, I won't go in that direction. For me, it is enough to say that the "Pro" term used to name this camera is substantiated by the camera itself: it is solid, feels nice and steady in my hand, and has an all metal build. From the first test shots after unboxing the camera, you recognize that this camera exudes quality … and isn't half bad to look at as well! ….
See more pictures on www.bestmirrorlesscamerareviews.com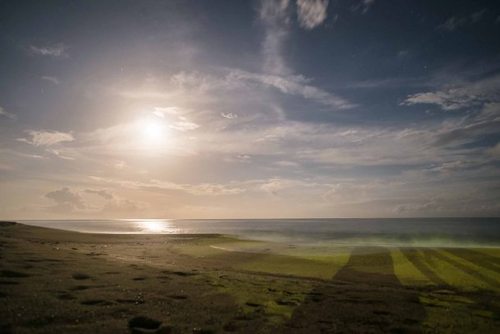 I've had my X-Pro1 for about five months now, and I'd like to think I've put it to good use. Up until recently, all I had was the 35mm lens, which I'm very fond of. I've been wanting a wider lens for a while, but I was torn between Fuji's 18mm and the 14mm. The difference in focal length was only one of the reasons I chose the XF 14mm 2.8 R. I first put it to use on my trip to Trinidad & Tobago. My very first shots were taken at Reagan National Airport, but I used it quite a bit throughout the whole trip. When my friends and I got to the beach, I had the 14mm locked in. I wasn't too pleased with a lot of the shots I got, but one of the main reasons for that was the overcast weather.  At first, I wasn't sure whether or not the lens or the weather were to blame, but now I'm sure it was the latter. I took many other pictures in Trinidad, mostly on the beach. Unfortunately, I didn't do any street photography on the entire trip, but when we got the beach in Tobago, I put the 14mm to the test once again. Unfortunately, the weather wasn't cooperating as much as I would have liked, but I still think I got some good shots. The 14mm was often my lens of choice during the trip, not because I preferred it to the 35mm, but because I wanted to put it to the test as much as possible. But while I was shooting with it, I sometimes found myself wishing I had the other lens on. The opposite wasn't true as often. Don't get me wrong, the 14mm is a great lens, but the 35mm has it beat when it comes to image quality. The larger aperture surely has something to do with it, but that can't be all. I'm no technical expert when it comes to lenses – I just go by what I see. The shot below was taken a little past 3am. It's an 8.5 second exposure that was shot wide open at 2.8. I was trying to shoot the moon, and my friends' shadows got in the way. When we saw the image in the viewfinder, we decided to position ourselves in the shot. The results were pretty cool……..
PROS:
nice and wide with very little distortion
great bokeh when shooting objects up close
distance and depth of field indicator
smooth manual focus ring
superior image quality
solid build and feel
great lens hood
CONS:
price $900
somewhat heavy
outside gathers dust very easily
not always as sharp as one would like
sometimes yields problems with blown highlights and shadows
CONCLUSION: 
This is a great lens, although I'm still not sure that I wouldn't have been better off with the 18mm. I'm all about the image quality, and it seems the 14mm might lag slightly behind in that regard. But the extra width and other features make up for the slight difference in sharpness between the two lenses. The images shot with the 14mm look great and they're virtually free of distortion. Manual focusing is very smooth, and the sliding ring that reveals a distance and depth-of-field indicator is a very useful feature. The 35mm is still my preferred lens of the two, and although it is my choice for a walk-around lens, I will be using the 14mm a lot more in the weeks and months ahead. I'm looking forward to seeing what it can do with sweeping landscapes and on the streets. Of course I'll be sharing the results. I don't think I'll be buying anymore lenses anytime soon.
See more on blog.karimhaddad.com


Salzburg train station in Austria. For this trip I mainly used Fujifilm XF 14mm f/2.8.
Post process: Fuji RAW (RAF) + Adobe Lightroom 4 + VSCO PX-70 and PX-680 film simulation + Adobe photoshop for architecture/Barrel Distortion for 14mm lens.
See more pictures on faranstudio.com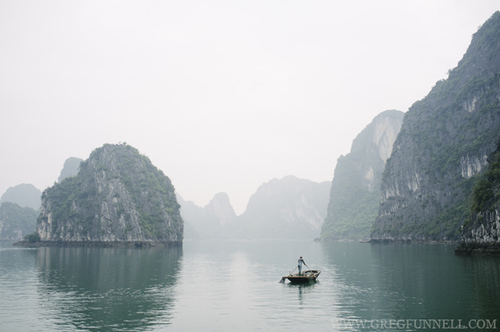 The other day I had to make a call I never wanted to have to make. At 28 I needed to see a chiropractor – some would call it the photographers curse, a curse that unfortunately goes with the territory. Lugging heavy camera gear around, usually with it hanging from the neck, waist or one shoulder eventually takes its toll. This realisation along with some other vague and equally suspicious excuses was one of the reasons I'd been interested getting myself one of Fujifilm's X-Series cameras – the thought of having a camera that was small and light and could maybe even supplement my heavy old SLR was appealing. I knew they would probably never replace my SLR for work but as everyday cameras they seemed to offer a good compromise. In 2011 I bought the Fujifilm x100, a camera I loved to hate, a camera that for me was so nearly there in terms of what I personally was after but somehow not quite. It looked fantastic (for some reason more of an appeal to me than it really should be) and contained pretty much my perfect carry around set-up; packing an equivalent of 35mm f/2 lens. It was almost too silent when it took a photo (to the point where at times I wasn't even sure it had taken) but is small size and discretion were a big plus for me, the whole thing could slip in my pocket and yet it felt good in the hand with a nice weight. The whole manual shutter and aperture operation were a total winner for me. I think Fuji had finally realised that most camera manufacturers seemed to have failed to realise, photographers are creatures of habit, we are by and large dinosaurs, and we like what we know, and what we know works. So many cameras that come on to the market aren't aimed at dinosaurs, they are aimed at the mass consumer. Manual shutter dials and aperture rings disappeared from all but 'pro' cameras because they seemed archaic. This may well be the case but equally they were a tried and tested function that had been the norm for decades, and yet within a matter of years digital cameras had consigned them to the graveyard, much to the annoyance of the dinosaurs. Fuji it seems finally cottoned onto this and their x-series cameras are evidence of that – they're a nod to a system that is tried and tested. Nevertheless with the x100 they still managed to get a few things wrong. They may have designed the hardware well but the internals, the menu system, was a generally nonsensical and the camera had a habit of not responding particularly fast, it was sluggish, not much but just enough, and it acted at time likes a despondent child. Luckily Fuji were a company that actually listened to its customers and the firmware updates did start to tackle these problems…….
See more pictures on www.focus52.blogspot.co.uk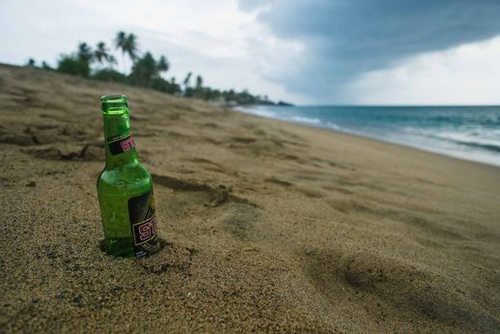 When I told people I was going to Trinidad, a few of them asked me, "what about Tobago?" Of course, my friends and I always planned on visiting both islands during our trip, but "Trinidad & Tobago" is simply too long a name for any country to have, and I'm too lazy to say the whole thing every time I refer to the place. Plus, all I got was one stamp on my passport! I decided to split this series in two mainly because I didn't want it to be too long, but it's just as well. Although the two islands  do have some things in common, overall, they are markedly different. Trinidad is much bigger; it's more like a country, with several grimy urban areas. Tobago is a lot smaller and it caters more to tourists. In fact some of the people we met there, didn't even bother to visit Trinidad. Their loss. We rented a car at the airport from a local business owner whose picture I sincerely regret not taking. He was a big guy who told us not to worry about big companies run by white people, and we were happy to give him our business. We ended up with an old Nissan, a real hoopty… but a solid one that never broke down on us. I waited at the above location as my friends sorted the hotel room. We all ate lunch at said location – chicken, rice, beans, and a local dish called callaloo. We had left Trinidad at noon, and we finally got settled a little past 3pm. The hotel was right on the beach. The only problem is it was a ridiculously long walk from the lobby/car, and there was a wire right in front of our balcony spoling the view. Things could have been much worse. As soon as we got to the beach we were accosted by a local dred trying to peddle his wares… I'm not sure if he actually made them or if that even matters. If any of us had been alone, we probably would have shooed him away, but we ended up talking to AUF for a while. Sure enough, like some typical tourists, all three of us now have a bamboo incense holder with his name engraved on it. Ha! He was not the only person we met on the beach that afternoon. Roger – the other dred pictured below – seemed more reasonable, and he wasn't trying to sell anything special. The big kid on the other hand was all about trying to take us on some fishing expedition. Of course, he failed, repeatedly. There were more… some cool, others not…..

See on blog.karimhaddad.com
Quella che state per leggere è la sintesi di una prova talmente lunga da essere stata suddivisa in due sessioni distinte. La prima, svoltasi nella tarda primavera scorsa ci ha permesso di effettuare una serie di test di studio standard, la valutazione sul corpo macchina e sulla sua ergonomia, ma anche di mettere alla prova la X-Pro 1 su una serie di lavori come un matrimonio, alcuni fotoreport di una serie di eventi, dei ritratti editoriali e più di una sessione di fotografia per così dire street (una piccola selezione di queste immagini è contenuta nella gallery di questo articolo). E' in questa fase che ci siamo fatti una prima idea precisa della natura dell'ammiraglia mirrorless targata Fujifilm, una macchina nata con l'ambizione di sifdare le reflex, perfino nel mercato professionale, proponendosi come alternativa più leggera e meno ingombrante ma capace della medesima qualità, delle eredi digitali del formato 35mm. In questa prima parte di prova abbiamo valutato tutte le funzioni della macchina, dalla sua facilità d'uso a quella dei suoi menu di gestione, passando per tutte le opzioni messe a disposizione come per esempio la doppia esposizione e i preset derivati direttamente da alcune delle pellicole più famose prodotte da Fujifilm come Provia e Velvia. Visto il look retrò in questa prima fase ci siamo inoltre concentrati sulle immagini in bianco e nero con il duplice obiettivo di verificare le prestazioni di una delle caratteristiche peculiari dell'innovativo sensore della X-Pro 1. In questi test sono stati valutati in ugual misura sia i file JPG prodotti con i diversi preset BN, sia i file RAW per analizzare la qualità del file e la sua capacità di resistere agli stress della postpruzione. Ciò che restava da capire era se, al di là di intenzioni e dichiarazioni marketing, la X-Pro 1 potesse davvero competere "sul campo" come una fotocamera professionale. Per questo, d'accordo con Fujifilm Italia, abbiamo programmato un secondo test, ben più impegnativo e della durata di un mese, periodo in cui la piccola Fujifilm è stata scarrozzata su e giù per gli altopiani turchi in compagnia dell'equipaggiamento reflex d'ordinanza, con l'obiettivo di documentare una serie di siti di interesse archeologico, paesaggistico e artistico, come le valli della Cappadocia e i resti di Efeso, Hierapolis e Aphrodisia…..
See more pictures on fotoup.net
Infos
Ca va faire une semaine et demi je que suis à Tokyo. Voici quelques images prises avec le Fuji Xpro 1.  Au début je transportais le D4 avec un 24 1,4, un 50 1,4 et un 85 1,8. Maintenant il reste dans ma chambre et mon épaule me remercie chaque soir.J'ai fait les images cette après midi. Pour donner une idée à ceux qui connaissent Tokyo. Départ pour le Tokyo Metropolitan Government Building, passage par le 45 ème étage des 2 tours (gratuit). Ensuite départ pour Ikebukuro avec la Yamanote line pour rejoindre la tour Sunshine et son observatoire au 60 ème étage (685 Yen).
Technique
Les photos sont prises avec le Fuji Xpro1, avec le 35 mm 1,4 et le 18mm 2. Elles sont passées dans Lightroom pour le noir et blanc. Ajustement des niveaux, courbes, clarté,… Exportation pour le web.
See more pictures on www.nicolaslambert.be