Travel Photography
This Coffee Shop was one of my best experiences ever in my life. It's located in Shibuya district. It was a magical place where we visited after a long walk in Tokyo. We loved it so much that in my whole trip in Japan I was eager to go back to Tokyo, just to visit this place. It's like escaping in time in a way you never experienced. Initially I've read this place in the book "The Blue Bottle Craft of Coffee". I didn't know that my Hotel was just next to this coffee shop until I've fired Google Maps. The Coffee itself was very dense. The barista spent something like 15-20 minutes just to prepare the Nel Drip. He used the kettle in a way I've never saw. It was like he was counting every single drop, slowly. He didn't weighted the beans either. It was like he was born with that particular skill……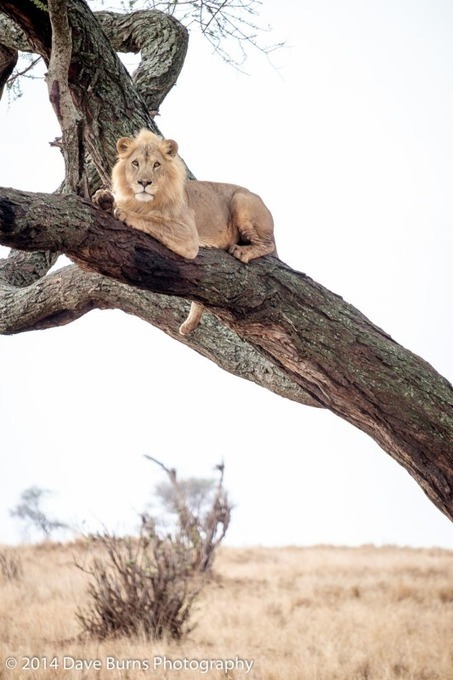 In a recent post, I described the kit I took on the most recent photo tour I led to Africa. The kit included the Fuji X-T1 and in this post, I'm going to talk about my impressions of using that X-T1 in the field, how well it performed, and whether I would bring it again. At the end is a gallery of images I made with the X-T1. When I told some people I was bringing the X-T1 on safari, they shook their heads. While people love their X-T1's, there's general consensus that it's not suitable for sports or wildlife photography – anything with fast action. And for those who follow online forums and Facebook groups and are familiar with the challenges many people face with the X-T1, much of this article will be predictable. That's probably a good thing: ultimately I just want my systems to be better and if Fuji is already aware of their gear's good and bad points, that increases the likelihood that they're already working on improving them. And that's a good thing because I'm biased: I want this gear to work well since it has many great points and ultimately my goal is to change my kit to use gear that is lighter and smaller than my current gear. My standard safari kit for several years has included the Canon 5D Mark III and that is my benchmark for the X-T1. I may not need the X-T1 to measure up to the 5D3 in all areas but there are a few areas of functionality that are critical to successful shooting on safari…….
Thomas Menk defines himself as a fine art photographer, a designer, a philosopher, a composer, a father, a learner and a human being. He is undoubtedly all of those, but he's also an official Fujifilm X-Photographer and the curator of a growing and popular collection of links to blog posts and web pages about the Fuji X series of cameras. Based on my interaction with him, he seems to me a soft-spoken, humble gentleman that is not going to be changed by his popularity. If you read his answers, I am sure you will agree with me.
F Stop Lounge: Tell us a bit about you and your photography.
Thomas Menk: I am an entrepreneur with different sectors of activity and companies. Photography was and is my passion since more than 20 years. Through various exhibitions in galleries and in my own gallery my photography work became a lucrative sideline in recent years, so now I need a new hobby :) My focus is in landscape and travel photography. However, I also love street photography – but without people ;-) As a landscape and nature photographer, I think that people even disturb the peace and harmony of the composition. Nevertheless, I find it very nice to find places in towns without people and hold them. Sometimes quite a challenge. Photography is a nice balance to my other activities and I love the luxury of not having to earn my living with this…….
Read more on: www.fstoplounge.com
This was my third trip to Iceland. My intent was to take some pics, reflect, and submit to some geographic OCD. My first trip to Iceland included eight glorious days driving the Ring Road. Three years later I returned with my family so they could experience this beautiful country and landscape. They got to experience a lot of the south coast along with the usual Geysir > Gullfoss > Þingvellir circuit. New to me on this family trip was a visit to the Snæfellsnes. So on my map of Iceland I had completed the big circle and several peninsulas, but there was one major region left unseen: The Westfjords. And it bothered me that to have a whole region unexplored. I flew from Boston arriving midnight at Keflavik, walked over to the Airport Hotel and grabbed a room for the night. After a good night's sleep and an Icelandic breakfast of breads, meats, cheeses, muesli and yogurt, I walked back to the airport to and picked up my rental car. My destination was Ísafjörður, far to the north…….
Westfjords Day 1: Keflavik to Ísafjörður
Westfjords Day 2: Ísafjörður and Villages
Wesfjords Day 3: Ísafjörður to Látrabjarg
Source: photo.stjeanm.com
Aufgenommen wurden alle Fotos mit einer Fuji X-T1.Dazu das XC 50-230, XC 18-55, XF 10-24, XF 35 und XF 60.Einige sind JPEG aus der Kamera, einige sind in Lightroom aus RAW's entwickelt.Für mich das ideale System…fotografieren macht wieder Spaß! Wir erreichen unseren Anschlussflug und landen in Evenes dann doch noch pünktlich genug um den Leihwagen knapp vor Geschäftsschluss in Empfang nehmen zu dürfen.Der Weg nach Stamsund ist allerdings nicht – wie von Google berechnet – in 2 Stunden geschafft.3,5 Stunden werden es und wir erreichen unsere Unterkunft um 23:30 – es ist taghell ….
Source: mschaa.exposure.co
Ok, the tittle says it all and the city is still Dublin. When I go for a photo walk I normally use my little X100s, that's is the camera I always have with me. Although it took a little while to get use to it, I was always a 50mm guy, rather than 35mm, but now I love to shoot streets with both focal lengths. What about the 56mm f1.2 lens that I acquired last summer. Well so far I used it for weddings, portraits and product shots, but not during my photo walks. And I love this lens, it's fast, super sharp, still small and doesn't weight a ton. It's probably not people's first choice for street photography, on Fuji's APS-C sensor it translates into 85mm, but needles to say I really enjoyed using it on the streets. The last couple of occasions I headed into the city I limited myself to the Fuji X-T1 with the aforementioned lens attached to it and here are some of the results from this experiment, they are also part of my Streets of Dublin collection. Enjoy. …..
Cuba, an interesting mixture of beauty, problems, friendly people, culture and complex history. There are 11 million people living in Cuba, 2 million are living in Havana. Many cities, such as Cienfuegos, Camagüey and Santiago de Cuba exists of many squares and churches. But compared to Havana, the other cities are small towns. It's huge, vibrant and easy to stay a week there without getting bored. Cuban people are very friendly and love to talk. Although there are many mixed races, I didn't notice any racism. Life is tough enough without it. The more you drive west, the richer the country appears. You'll see nicer cars, better clothes, better food and bigger stores. Go east and you'll go more rural. You'll see more donkeys, smaller buildings and also poorer people unfortunately……..
Source: tjeerd.me
Es ist 22.30 Uhr, ich sitze nach über 30 Stunden auf den Beinen im Hotel und kann es immer noch kaum glauben. Es schien immer in so weiter Ferne, doch die letzten Wochen vergingen sehr schnell, und der Termin für unser Abenteuer rückte immer näher. Heute, bzw gestern war es dann endlich so weit. Wir fuhren mit dem Auto nach Frankfurt, bestiegen dort den Flieger nach Taipei/Taiwan, unseren Zwischenstopp auf dem Weg nach Hanoi/Vietnam. Der ganze Weg verlief komplett entspannt und reibungslos, auch wenn ein Sonnenuntergang um 15 Uhr schon etwas komisch ist. Dennoch war der Flug einfach nur zermürbend. Irgendwann will man einfach nur noch aufstehen und sich etwas bewegen. Der Zwischenstopp war besonders frustrierend, da wir fast an Hanoi vorbei geflogen sind. Taipei ist gute 2000 km weiter im Westen. Aber das war so einfach viel günstiger als ein Direktflug. Über den Wolken schien die Sonne dermaßen stark, dass die Reflektor der Wolken einfach nur strahlend weiß war. Unter den Wolken jedoch stellte sich die Wolkendecke als sehr dicht und grau heraus. Es war zwar nicht kalt, Aber auch nicht so warm, wie erwartet. Außerdem nieselte es ab und an ein wenig. Aber wir sind ja nicht aus Zucker und Kummer in Deutschland gewöhnt………
Source: gambajo.wordpress.com
Days before my trip to Taiwan with my wife and daughter; I was cracking my head on which lens to bring for this 9 days trip. On my daughter's front; she is also cracking her head on which 2 precious stuff toys she is allowed to bring along to Taiwan. I am the type of photographer; that will hate myself if I don't have the right lens when its needed. At the same time; I can't possibly bring all. So my final decision; the Fuji XT-1 with 4 lenses. 10-24mm, 23mm, 56mm and 55-200mm. All this gears into a Billlingham Hadley shoulder bag plus space for 2 diapers, wet wipes, candy, 4 magic pens and 3 sheets of papers for Summer to draw when needed. We arrived at about 730pm at Madison Taipei Hotel after slightly more then 4 hours flight from Singapore. As we were checking in; to my horror, I realized I left one small luggage at the taxi stand at the airport! Inside the luggage there is one laptop and 2 lenses! The wonderful hotel staff, Irene Fang; is the person to look for when one have a dire situation to handle. She called the airport staff to trace for my lost luggage and arrange the hotel's regular taxi to drive there to collect the luggage
back. What a way to start my holiday! When all the dust is settled down, Irene leads us to our hotel room; which is on level 12. She surprises us with a room upgrade! Suddenly I feel my holiday is really starting! A beautiful one……..
Source: ivanjoshualoh.wordpress.com
Left to rot and desintegrate…
I went to France a few weeks ago, in first instance to photograph decaying naval ships awaiting their final destination cfr the scrapyard. See my previous post " Final destination" for this : http://am-fotografie.blogspot.be/2014/10/final-destination.html. But France has more to offer of course and has also a few ship cemetaries where ships are left to rot and desintegrate. A lust for the photographic eye if you are into decay, water and clouds… Anyhow, being there I visited 3 such cemetaries : Le Fret, Rostellec and Camaret-sur-mer. In Le Fret only a few carcasses, in Camaret-sur-mer the ships a placed in such a place to be considered as a touristic attraction and then we have Rostellec that is the most photogenic place of the 3 with the biggest choice of decay. As I later saw, it was forbidden to go near the wrecks … but my French isn't that good so I didn't understand the sign ;) For the more adventurous "infiltration" of the Navy ships I opted for my Fuji X-E1 coupled with only the 18-55mm kitlens and my choice was just the same here, my Nikon D600 remaining in the car as merely backup camera…as it often does or not to say always these days. So much for the little story, now on to the pictures…..
Source: am-fotografie.blogspot.be