Travel Photography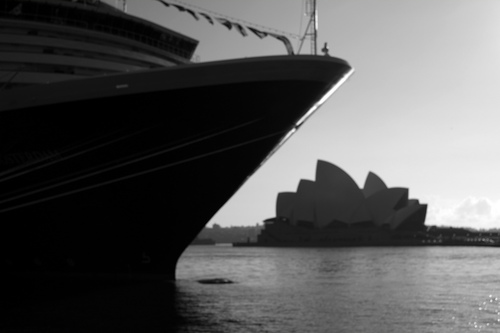 In all my travels, Sydney has been the toughest opponent when it comes to jet lag. It will lull you to sleep, then dump cold water on you at 2am. This time I played it differently. You can't fall asleep if you don't stop moving. I landed in Sydney from LAX at 7am. I grabbed my camera and walked around a very quiet city, and for some reason, I chose to only shoot in black and white. I guess I wanted to see the city in a new way. There is something special about a city just waking up……
See on danielincandela.com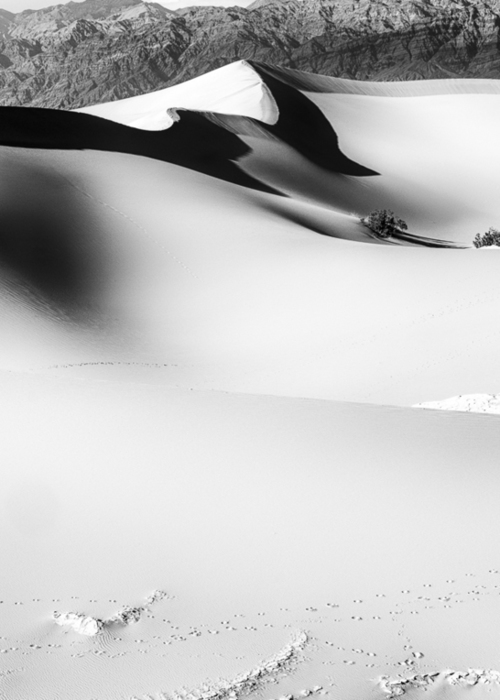 Vor gut zwei Wochen habe ich mich von meinem geliebtem Voigtländer Nokton 50mm f1.5 getrennt und mir anstatt das viel gelobte Fujinon xf 56mm f1.2 gekauft. Die in etwa eine halbe Blende mehr ist natürlich schön, tatsächlich war dies aber nicht der Hauptgrund, weshalb ich wechselte. Ich bin nicht so der Offenblende-Fanatiker. Klar benutze ich gerne große Blendenöffnungen, auch als gestalterisches Mittel, jedoch habe ich meist die Erfahrung gemacht, dass mir die Bildergebnisse bei den Objektiven, die ich so in meiner Laufbahn hatte, bei offener Blende selten zusagten. Ich blende oft ein bis zwei ganze Blendenstufen ab, sodass ich sehr oft bei Blende 2.8 lande. Letztlich war es vor allem der fehlende Autofokus des Voigtländer Objektivs, welcher mich zum Fujinon greifen ließ. Das manuelle Fokussieren macht mir schon viel Spass, aber es gab doch immer wieder mal Momente, wo ich den Autofokus eben doch vermisst hatte. Bis zum Erscheinen des Fujinon 56mm gab es auch keine Autofokusalternativen für ein schönes Portraitglas. Kurz vor meinem Death Valley Trip kam dann das Objektiv bei mir an. Ich hatte gute zwei Wochen Zeit dieses Objektiv in all den Bereichen zu testen, die mich persönlich interessieren (Außer für Street, aber da mag ich so lange Brennweiten eh nicht!). Von Portrait über Landschaft bis hin zu Architektur habe ich es benutzt……..
See on www.qimago.de
Another trip, another opportunity. Rumour had it that the backstreets of China are not safe, and when I questioned why and what made them so, I received no real answer, just hearsay. So I figured with nothing to lose, expect for maybe a camera and lens, I had the perfect adventure planned. You may remember the last trip I took to Asia's streets, where the resulting images were far too reserved and not true to my intimate style. So amped up on oolong tea, and camera in hand, I was ready to step into the ring for round two. It can be tricky communicating why you want to make a strangers street portrait, even when you speak the language, but when all you have is an award winning smile and sign language there are many shots which unfortunately will slip away. Although on the street I was warmly welcomed by those wanting to practice their English, as soon as the camera came out they were singing a very different tune. Thankfully, I could not understand the angry yells and possible cussing which followed me down the street when I just went for it, but that is not to say that everyone was adverse to the idea. Some welcomed the camera and had a good giggle while I taught them posing 101 and performed my dance……

See on www.bokeh-monster.com
I've had the XE-2 for about 3 months now. I've put it through its paces, and I find that I pick it up more than my Nikons now. When I first picked it up, I had a D3s and D800 and was looking for something smaller for every-day use. It was perfect. I sold my D3s and picked up a Df hoping for a similar experience. I absolutely love the Df as well, but the XE-2 is just easy. I love the fact that I can take a picture on the XE-2, transfer it to my iPhone, pop it into VSCO or Snapseed, and have an awesome shot ready to toss on Instagram in a minute or two. I have taken more keepers with the XE-2 in the past 3 months than I have with my Nikons. Not to say I don't use the Nikons or that I can't make great images with them. I still carry one of them plus a couple lenses with me wherever I go since I only have the Fuji 35mm f1.4. In the case of this trip, I kept the Df with an 85mm and the D800 with a 35mm on the passenger seat next to the XE-2. I just didn't use them as much. So here are my favourite images from 10 days in Norway, taken with the XE-2……
See on mfergusson.exposure.so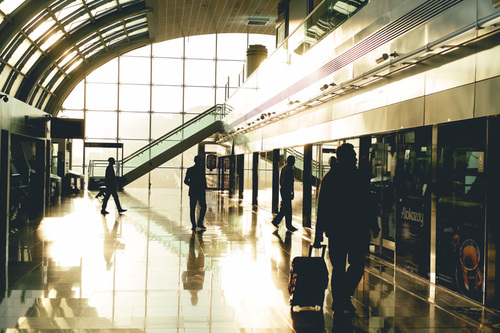 Dubai – the "old Dubai" was interesting.Stories were exchanged & rides along the Dubai creek on ABRAS became an absolute favourite……
See on vopoku.com
Schon seit langem wollte ich mir das Death Valley anschauen. Letzte Woche war es endlich soweit. Ich musste beruflich nach Los Angeles und hatte diesmal sogar einen Tag mehr als üblich frei. Ich hatte somit zwei ganze Tage und drei Nächte zur freien Verfügung. Die Fahrt von Los Angeles ins Death Valley dauert in etwa vier bis fünf Stunden. Bei der Fahrt durch das Valley sollte man zumindest weitere zwei bis drei Stunden Fahrtzeit einplanen. Berücksichtigt man die Rückreise, verbringt man wenigstens 13 Stunden im Auto. Aber das, was sich einem bei der Ankunft bietet, entlohnt alle Mühe und ist untertrieben ausgedrückt sehr imposant. Die Weite, die sich aus kilometerlangen Ebenen und hohen Bergen bildet, ist atemberaubend und im fotografischen Bild nur schwer festzuhalten. Hilfe naht: Ich habe sehr oft die sehr geniale Panorama-Aufnahmefunktion der x-series Kameras benutzt…….
See more pictures on www.qimago.de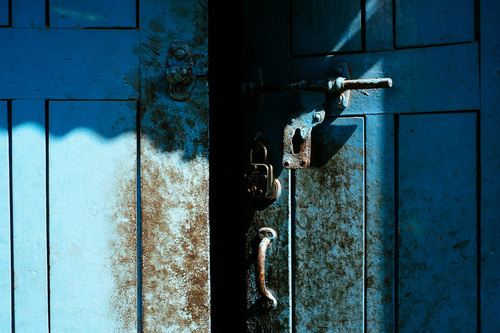 This post is simply about collection of doors that attracts my interest during our recent travel photography trip. They came with various characteristic. Some with stricking colors, while other with seasoned feature. It can be just a simple doors like what we can see in our hometown. Doors with padlock are common in Nepal especially when visiting Bhaktapur & Patan. I haven't done any research about the doors role against local community here in Nepal but I suspect it must be related to Buddhism practice. The way they paint the doors with striking colors, amazingly detailed hand carved woods tells us how important the doors are related into their life. Only the windows and doors are mainly painted or decorated while the other part of the house or building left seasoned. From photographic viewpoint, it is very easy to photograph the doors or windows. There is no need to deal with people so you don't think about your life and death of asking people to photograph them. You can do it even with your phone's camera. No special technique and if you like me, no need to carry any lighting equipment to get this done. Often time when travelling, I will pack as minimal as I could so that I don't clutter my mind of taking care of my gears in my bag while moving around. The less the better……

See on shukurjahar.wordpress.com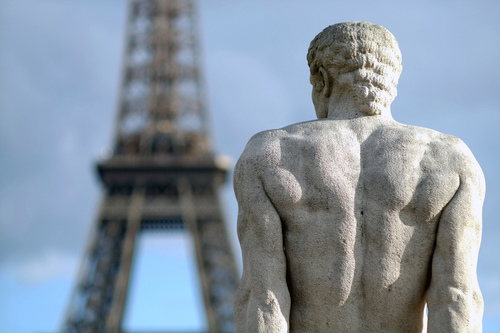 I was in Paris for work and we finalized our meetings around 3pm. That left a few hours of great light on a gorgeous day in France. I grabbed my Fujifilm X-Pro 1, a 8mm, 35mm and 85mm lens a got moving with a few colleagues…….

See on danielincandela.com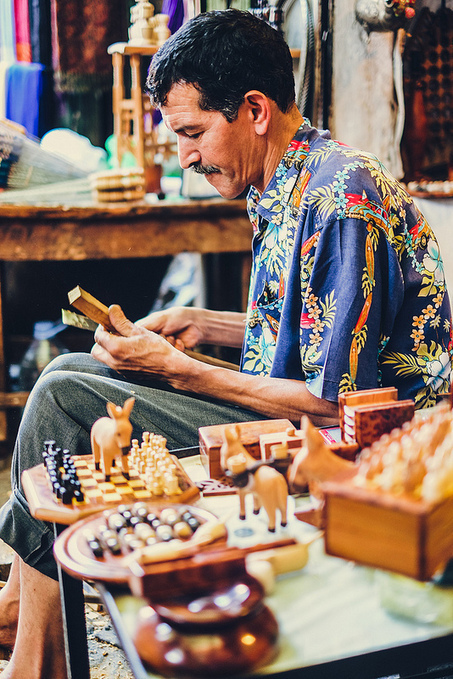 Last summer, Natalie and I took our first trip abroad together to the beautiful country of Morocco. We decided to take the break as early into the summer holidays as possible with Nat being a teacher, we wanted to avoid the usual family-packed places and find somewhere with some culture for us to explore and somewhere street photography would be good to do. Marrakech jumped out at us, so a mere 4 weeks before the term break-up we made a spur of the moment decision one evening and booked it. I tried to pack light, so I took the X-Pro1 (my main street camera at the time) and the 35mm f1.4 Fuji lens – a winning combination in most situations. Though now part of me wishes I'd taken the 18mm as well, but I like to limit myself to one lens and challenge my internal visualisation while shooting……

See on fullframeboy.co.uk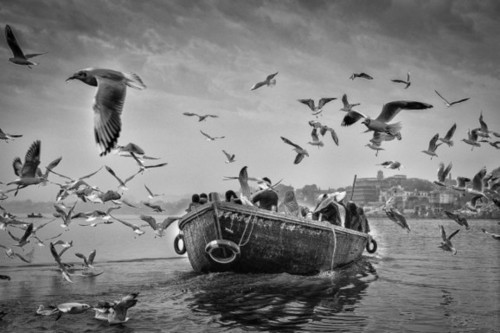 I just came back from a photo trip in Varanasi (Uttar Pradesh, India) and would like to share a few shots of this incredible city. Varanasi (or Banaras) is one of the holiest cities of the Hindu religion. It's mostly known for its Ghats on the banks of the Ganga river. Varanasi is said to be older than history, and frankly speaking it seems true. Going there is like entering another time dimension. It's the dirtiest but also the most beautiful city I've ever seen. To give you an idea of the local mood the nice guy with the skull is an Aghori Kapalik baba, a member of an Hindu sect known to eat pieces of human bodies found in the Ganga. The "fire shot" has been taken at Manikarnika, the most important "open air cremation" Ghat of India. You should however not be afraid by these disturbing aspects of the city; these traditions are part of its magic. Going there is actually quite safe, precautions should of course be taken in terms of health (drinking a glass of Ganga water might not be a good idea), but no particular violence is to be feared……

See on www.stevehuffphoto.com