Travel Photography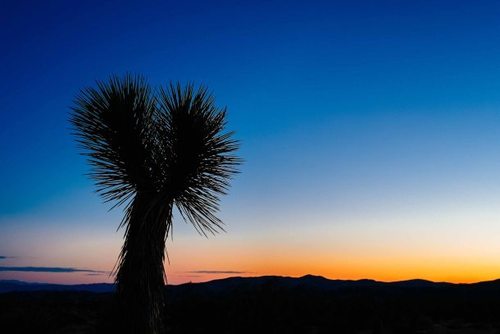 It was my first real opportunity for landscape photography with the X-Pro1. I already shared some infrared shots from my recent trip to Joshua Tree National Park.  It was my second time there; the first was in the spring of 2012 shortly after I bought my 5D Mark III – also the site of my first landscape shoot with that camera. Once again, going to Joshua Tree was an opportunity for some well-needed alone time. It was the day after Thanksgiving and I was in Los Angeles to see my family. After driving for about three hours, I finally made it to the park on Friday afternoon, knowing I would have to leave less than 24 hours later. So I didn't have much time… and to make matters worse, it started raining as soon as I got past the gate. I kept driving until I found a good place to stop and shoot. After I found what might have been an ideal spot, I decided to keep driving until the rain stopped (not a very good idea in hindsight). Eventually the rain did stop though, so I pulled over somewhere. As soon as I had fired off a few shots, the rain started coming down again…..
See more pictures on blog.karimhaddad.com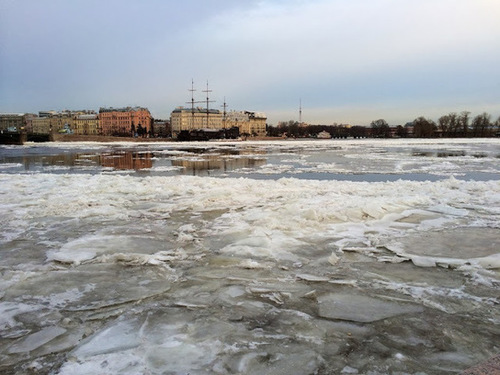 Last weekend I was performing with bass player Kurt Holzkämper in St. Petersburg. It was a blast being on stage with our tap&bass show again. And St. Petersburg is truly a beautiful city. Here are a few pics I shot in-between performing and teaching a workshop. The photos were shot with an Fuji xpro 1 and an iphone 5s…..
See more pictures on thomasmarek.blogspot.de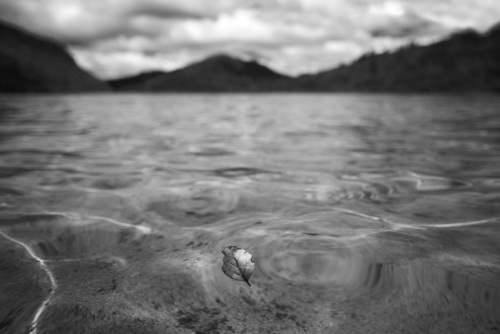 You may have noticed I had a break from writing blog posts and street portraiture (I think it has been almost two weeks since my last piece went online). With x-mas approaching so quickly and the new year looming my energy levels are officially at an all time low (I imagine I am not the only one feeling this way at the moment), so in a desperate need of a little get away we hit the road driving. 7hrs from home, after driving along gravel roads, barely escaping death defying drops, surprise football sized road boulders and live stock running wild, we arrived at close to midnight at Lake Waikaremoana with five friends to conquer another one of New Zealand's great walks. A three day trip heading into the hills reaching 1100m above sea level, and then descending down following the lakes edge for the last two days, battling sandfly armies. For this trip I threw my trusty XPRO1 and favourite X series lenses in my pack (14mm, 35mm, 60mm Macro) and hit the trails expecting very little. When walking through the forest from sunrise to sunset the majority of the day suffers from poor lighting, which most often governs the quality of images one can produce. But if you keep your eyes peeled amongst the chaos there are always brief opportunities if you are quick. I do not have alot to write on the experience as these trips are my way of switching off. When the most important thing for three days is just placing one foot after another, all modern day stresses leave your mind and refresh the senses. So I will let a few of my favourite images from the journey do the rest of the talking for me…..
See more pictures on www.bokeh-monster.com
After some time with family and friends here, I have headed out on my own, just me, my motorcycle and my cameras. After much deliberation I decided to head south first, this means a couple of things.. 1. its heading into summer here so I'm not going to be freezing my a$$ off the whole time and 2. TORRES DEL PAINE or known best to some as Patagonia up first. Now when I say first, it's gonna take me awhile to get there, it's almost 2500Km away from me still, but I feel I will be taking the most scenic route there. Buying my motorcycle in Concepcion and riding to my cousins house in Los Angeles (not the one with the big HOLLYWOOD sign * that i once climbed *) and right now I'm in a city called Temuco. While in Los Angeles I went on a small adventure to a National Park. Laguna del Laja. Approaching the park the scenery was amazing, just a straight road heading towards a snow patched volcano. The park started out with huge gorges with green forest and an in season wild yellow flower, once in the park a mere 10min drive on the gravel road the sights changed drastically! It was turning into this black volcanic scape the trees were gone as were the flowers, it was just black everything…..
See more pictures on www.michaelmcqueen.com.au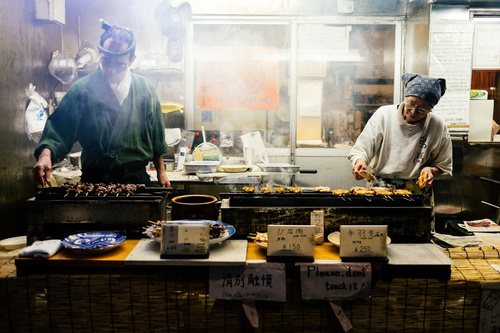 Just finished uploading the images to my portfolio from my first visit to Tokyo. Such an amazing city! This time i only brought the X-E2 and the following lenses 14mm, 23mm, 35 and 55-200mm. Compared to my X-Pro1 i would say that the much improved EVF and the faster AF were the main things i noticed in real life shooting. I did shoot at high ISO:s a lot (3200-6400) I really like organic feel of the noise the x-trans sensor produces, very filmlike. All the images are processed in Lightroom 5.3 with VSCO presets…..
See more pictures on www.ishoot.se
Seeing as this is the third morning in the row that I've woken up at 3am, it's safe to say that I'm still on Paris time. Speaking of Paris, what a beautiful city, eleven days and I feel like we only scratched the surface. Of all the cities I've visited, Paris is definitely the most photogenic. Funny thing is I feel like I hit a wall sometime during our trip, the photographic wall. The one that makes me want to put down the camera. The one that has made it hard for me to look at my images from the trip. And the one that has kept me from posting anything on the blog. It happens every year, so I know it'll pass. Only a matter of time. Luckily, I did some editing in Paris so here are a few random images from our visit…..
See on stephenip.com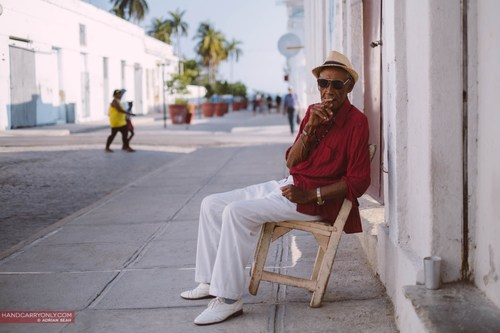 The sticky heat lingered in the afternoon air like a damp blanket, stifling and energy-sapping. It was midday, and the streets were quiet. The few people ambling about-children in the school uniforms, topless men with sun weathered skin hauling large sacks, all keeping close to the pastel coloured buildings, trying to stay within the thin sliver of shade provided by the low rise houses lining either side of the street. Children with homemade toys, constructed out of string and other rudimentary materials play on the streets, oblivious to the heat, whilst men are huddled around low tables by the walkways, lost in games of chess and dominos. Cienfuegos, Cuba's Perla del Sur (Pearl of the South), is a somewhat sleepy town, sharing her name with Camilo Cienfuegos, national hero and one of the key figures of the Cuban revolution. Founded in 1819 (curiously, the same year Sir Stamford Raffles founded my homeland of Singapore) by French immigrants, the city retains its distinctively French vibe in its street layout and architecture. Wrapped around Bahia de Cienfuegos, a stunning natural bay, the historic city centre is a UNESCO listed World Heritage Site…..
See more pictures on handcarryonly.com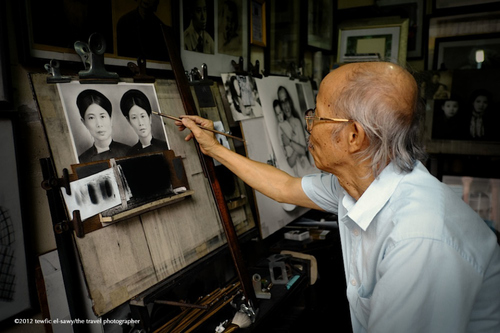 Whenever I think of Hanoi, I especially miss its 36 meandering 13th-century streets of its storied Old Quarter. I read that these streets are almost 1,000-year old, and have a hefty history. They became crowded and lively in the 15th century, and most of them retain their original and ancient architecture. In Vietnamese, phố means street, and Hanoi's 36 streets carry the names of the professions (or guilds) that used to be carried out in them, For example, Phố Hang Bun is the street where vermicelli was made and sold, Phố Hang Ma is where paper was made, Phố Hang Bac is where silver jewelry was found. However, Phố Hàng Ngang means 'horizontal street', and it's where I found Nguyen Bao Nguyen. This artist specialized in drawing and copying old (or damaged) photographs in exquisite details; a painstaking task that takes him many days. I walked over to his store (or atelier) about three times while I was in Hanoi, and on each occasion, I spent an hour or so photographing and watching him draw, paint and fuss about his framed pictures…as well as occasionally meeting with a client. He was very amiable and welcomed my being there with the attitude of one who's used to that kind of attention.
The Portraitist of Phố Hàng Ngang is a series of photographs made with a Fuji X Pro-1/Fujinon 18mm and Leica M9/Elmarit 28mm. It's the sort of short and concise photo narrative that appeals to me…especially that it documents a dying traditional craft such as this one.
See more pictures on thestreetleica.wordpress.com
I took 2 dare decisions last October. First I decided to travel to Vietnam solo and second I ditched my Canon DSLR to travel only with Fujifilm cameras x100s and X-E1. The actual planning of the trip started couple of months back. I was a bit confused where to start the trip south or north of Vietnam and whether to include the middle part of Vietnam. The thing about Vietnam is that everything is possible. Airlines were available and my options were wide open. After some serious research I decided to stick to the north for this trip and leave the other parts for another trip (yes there will be other trips!).  Hanoi, Lao Cai (Sapa & BacHa) and Halong Bay were the areas I visited in this 10 days adventure……
See more pictures on notjustaphoto.me