Travel Photography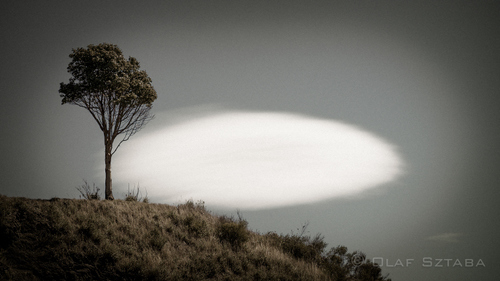 We have driven along the Oregon Coast several times in the past few years. Unfortunately, each time we encountered blue skies and strong sun, which in our view didn't do justice to the beauty of this magnificent place. Finally, this time we had one morning during which the coastal scenery presented itself at its best. Patches of fog blanketed giant rock structures, which occasionally received a larger dose of filtered light. As usual, I took a few initial exposures and checked all the data on our Fuji X-Pro1 paired with the XF 14mm F2.8 and Fuji X100s. The cameras were choosing apertures between 5.6 and 8 with shutter speeds fast enough for me to shoot from the hand. This allowed me to walk around freely, letting the camera do all the technical work. I could keep all my attention on the beautiful scenery, composition and light. Even in a place of such a beauty, one requires concentration and focus. Maybe it is just me but my approach to photography is very personal and methodical. While taking photos I like to concentrate on a subject, visualize and compose it in my mind before I take out my camera. If taken seriously, this mental effort doesn't tolerate any distractions – whether it is a discussion, loud noise or even a telephone conversation. Not only did we walk around, climbing some rocks to find a different perspective, but also worked hard to eliminate "waste" from the frame. In most cases, it requires walking back and forth (we shoot primes only), sometimes repeatedly to make the right decision. I don't press the shutter button until I am confident this is the photo I want to capture…..
See more pictures on olafphotoblog.com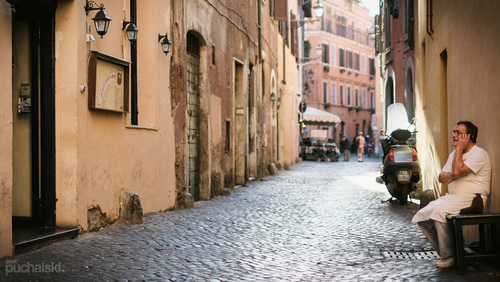 In the recent years, a new popular way of spending weekends has arisen here in Europe. With the introduction of so called cheap or low fare airlines going to Rome for a dinner in an authentic Italian pizzeria is easier than ever before, even if you live thousand kilometers away. Not to mention the access to great new photography opportunities. All pictures taken /last weekend/ with Fujifilm X-E1 and 35mm f/1.4 lens….
See on www.jakubpuchalski.com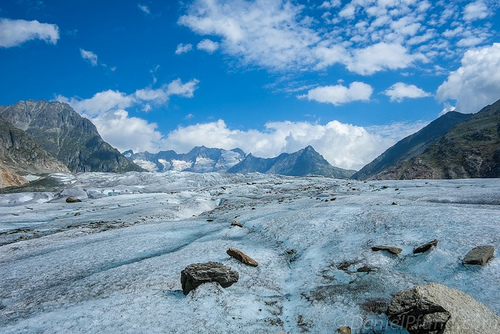 I had the chance to spend a couple of days in the Riederalp region, home to the Aletsch Glacier, next to Bettmeralp (see map at bottom). For me, this is one of the most beautiful region in Switzerland. On the first day, we took the train from Geneva to Sierre and had a great lunch there before heading to Brigue. We then took another train for just a small ride to Morel, where we took the cable car to Riederalp. The views riding up to Riederalp are already breath-taking. Rideralp is one of the few no-cars mountain resorts in Switzerland. Finally from there, we walked about 30 minutes to reach our final destination: the Villa Cassel. Villa Cassel is a big mansion built between 1900-1902 by an english banker, Sir Ernest Cassel, which now belongs to Pronatura, a non-profit organisation working to protect the environment…..
See more pictures on blog.danielpfund.com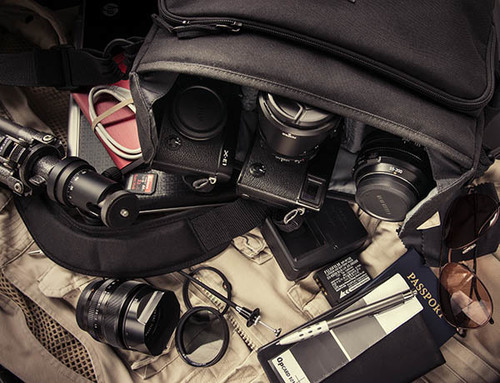 Like many of you, I have been speculating on what my travel gadget bag would look like if I decided to take only a Fuji X-series with me. Makes sense to speculate as the Fuji X system continues to expand to a point where it can be as compete as many pro DSLR systems that have been around for a long time. Nice thing about the Fuji X is how small it is in comparison. By the end of this year the super-wide angle zoom should be available along with the 23mm f/1.4 and a Zeiss macro so we will have a lot of equipment options available to us. Up until now, I have often taken a Fuji X-Pro1 along with me on trips, but only as a backup camera to a complete Nikon system. I would use the Fuji on those occasions where I wanted to walk around casually and not be encumbered with too much stuff.  A few of my friends along with many readers of this blog have mentioned looking forward to travelling with just a light weight Fuji system instead of a heavy DSLR. That is what started me thinking about what such a system would look like for me…..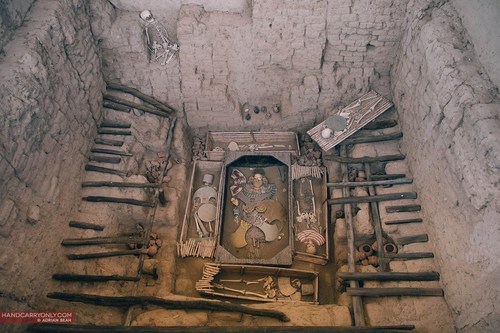 Chiclayo and Trujillo in Northern Peru was a blur of ancient civilisations, pyramids and royal tombs. Contrary to popular knowledge, Peru was not only about the Inca civilisation, there was a whole string of prior civilisations that left their own indelible mark on the history and culture of present day Peru. Amongst the long string of people who have lived in Peru since ancient times, the Chavin, Paracas, Moche, Nazca, Tiahuanaco, Wari and Chimu people all came and went before the arrival of the Inca. Northern Peru is strewn with the remnants of their once great civilisations. Pyramids worn down into sandy lumps, impossibly elaborate royal tombs of ancient rulers like the Tomb of the Lord of Sipan, ancient temples and whole cities bear witness to the ingenuity of the ancient peoples. They also offer an insight into the lives, technology, beliefs and superstitions of these peoples. At some point, I lost track of what was built by the Moche and what was built by the Chimu, or the characteristics of Wari pottery as it all blended into one great big historical slurry for me. What was absolutely fascinating to me however, was the fact that many of the ancient civilisations, many separated by vast geographical distances and sometimes hundreds or thousands of years, have in their building of monuments representing their gods and beliefs, resulted in pyramids of one form or another….
See more pictures on handcarryonly.com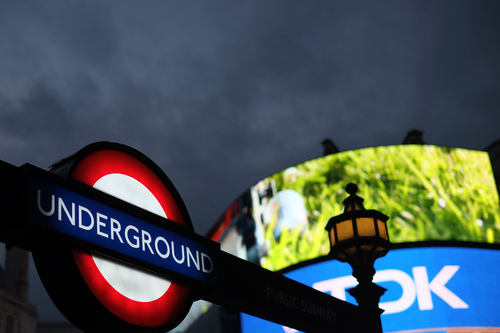 I had good timing in buying a camera. It's allowed me to experiment in two quite opposite locations; Los Angeles and now London. London offers oodles of charming, unpredictable sun light and ever changing weather. I'm here for work shooting a video. Part of this assignment requires b-roll capture of the city. How lucky that I have to be in these wonderful locations. Of course I'll bring my own camera… Enjoy some of my shots as I explored London and all of its intricacies. All of these were shot with a Fujifilm X-Pro 1 and a 35mm lens….
See more pictures on danielincandela.com
Kathmandu is a strange mix of Hindu and Buddhist culture. With only a few days to explore my friend Jon and I are sticking around Kathmandu. Our hotel is right across the road from Boudhanath – one of the holiest Buddhist sites in Kathmandu, Nepal. It's also the most photographed spot in the country,  so how do you photograph it in a way completely different than (a) you've done before or (b) like no one else has done? For me, it was trying to look through the obvious and observe what was happening. One of the first things you notice are the masses of people circumnavigating the stupa. I wanted to capture that movement. In fact almost every image of Boudhanath this trip has been about movement. I think it is because there seem to be people everywhere.  I set up my tripod in one of the corners and shot with a slow shutter speed and used the Multiple Exposure feature of the X-Pro1 to show the crowds and the movement….
See on www.thedigitaltrekker.com
In photography, I'm a firm believer in the mushy lump (i.e., the photographer) behind the camera rather than the fanciness of the kit he is shooting with. Great results can be had by just about camera these days but one of the most common questions I get from you guys is regarding my camera gear and workflow for the photos on Handcarry Only. So, instead of replying to each person by email, I figured I might as well write a post about it.

The days of chunky black cameras

For the longest time, since I first started 'serious' photography (meaning: photography as more than a means to 'prove' my participation in various events and holidays), I had been shooting with a SLR camera. First, the Canon 50E (yes, it shoots film), then the digital Canon 10D, Canon 5D and finally, the Canon 5D mark II. I have always appreciated the vast range of lenses available, the good ergonomics, and most of all, the image quality from these big, black, chunky metal boxes. Nevermind that I would often have red welts on my shoulders from lugging these anchors and their requisite variety of (equally heavy) lenses around whilst travelling. One had to suffer for his art right?

Enter the Fujifilm X-Pro1

When I made the decision to go on sabbatical in 2012 to travel to Africa and South America, I started to think long and hard about my willingness to carry my 5D mark II and L lenses on what would be a backpacking trip, probably one involving numerous journeys in sometimes more than a little dodgy buses and nights in hostel dormitories. Also, the sheer weight of the metal and glass, hauled over long distances by foot, might actually do more than a bit to detract from the enjoyment of the trip. With that in mind, and the then recent release of the Fujifilm X-Pro1, I ended up selling my Canon 5D mark II and getting the Fuji. The X-Pro1 promised a DSLR equivalent image quality, with a minimal weight penalty. The fantastic Fujinon primes that launched with the X-Pro1 sealed the deal. I went ahead and bought all three of the initial prime lenses, the XF 18mm f2, the XF 35mm f1.4 and the XF 60mm f2.4 to go with my new Fujifilm X-Pro1, giving me the full frame equivalent focal lengths of 27mm, 52.5mm and 90mm. I would have loved a 35mm equivalent but as of now (April 2013), the 23mm from Fujifilm has let to be released.
Lens cap? What lens cap?
The X-Pro1 and all 3 lenses fit in a beautiful Billingham Hadley Pro with room to spare (for extra batteries, maps, a water bottle, passport, mobile phone, wallet and various other unidentified crumpled pieces of paper which have lingered in the pockets for far too long. I have dispensed with the fiddly lens caps on the 3 Fuji lenses, using only the lens hoods and B+W UV filters for protection.
Post Production Workflow
For a good number of months since I first got the X-Pro1, I shot in jpeg only as my image editor of choice, Aperture, did not support Fujifilm RAF files. At some point, I got tired of waiting and switched to Adobe Lightroom, which despite initial quality concerns with the RAW conversion, supported the RAF files produced by the X-Pro1. By all accounts, Adobe have since improved the quality of the RAW conversions, although I don't pixel peep enough to notice the difference, but I'll just take the word of the internet tech experts for it. I use VSCO Film presets to treat most of the images, as I like the softer, more organic look it affords the digital images, not quite the same but reminiscent of my days shooting film with my favourite stocks like Fujifilm Reala, Provia 100, Velvia 50, NPH 400, Neopan 1600 and Kodak 100VS and Portra series of films. I usually tweak the settings a bit to taste and level out horizons but generally don't spend too much time post processing the images. I believe in ruthless culling of photos, only the relevant ones that tell the story of the destination or my experiences in the place get online. I hate viewing all 534 of someones vacation photos and try my utmost not to put Handcarry Only readers through the ordeal. Let me know if you'd like to know anything else in the comments below and I'll be glad to share.
See more pictures on handcarryonly.com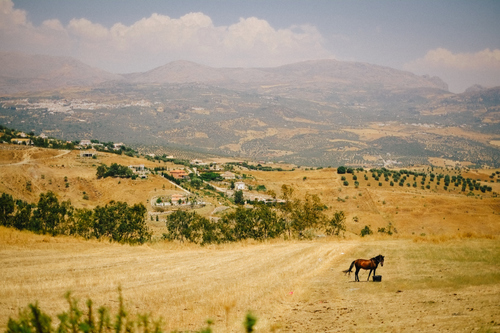 As I promised in my Streets of Andalusia post, I am posting some landscape shots today. This is NOT my photographic territory, so please bear with me on this one. What I did find, is that Even though I only had simple prime glass with set focal lenghts I found both the X-Pro1 and in particular the x100s quite good cameras for landscape photos. Again, around dusk, the X-Trans sensor with its High ISO capabilities does NOT disappoint. So there you have it. Some landscape shots taken mainly around the Lake Vinuela area…..
See more pictures on jonasraskphotography.com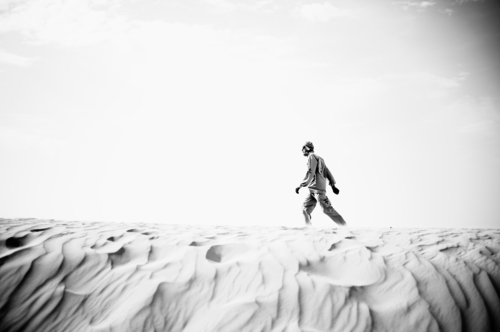 Fuji X-Pro1 black & white shots in Tunesia by Moritz Winkler
See more pictures on nighlines.tumblr.com