Travel Photography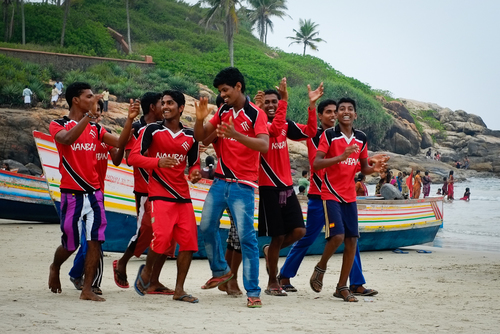 On Christmas Day 2012 I had the pleasure of being in Kovalam, in the Indian state Kerala. Christmas Day is indeed celebrated in India. In Kovalam fishermen and their families met at the beach to hang out, have fun and enjoy the Season. The beach was literally invaded by colourful fishing boats with loads of happy families. I believe a lot of them came from the Vizhinjam Fishing Harbour just south of this beach. I was caught by all the colours and smiles.
See more pictures on nesellis.dk
A hop, skip and jump (ok, 4 hour bus ride) from the world famous Rio de Janeiro along the Costa Verde (Green Coast) of Brazil lies the little UNESCO heritage town of Paraty, sometimes spelt Parati, but always pronounced Para-Chee. A little piece of Portugal in tropical Brazil, Paraty was a blast from the past, chock full of old colonial architecture, cobbled streets, horse drawn carriages and old men peddling sweets in carts. A port town, Paraty is decidedly working class, and the simple, almost rough hewn architecture reflects that fact. In the 1800s when gold was still flowing from the mines up in Minas Gerais, Paraty was the port the Portuguese used to ferry the loot out of the country and to imperial coffers in Lisbon. When that gold dried up, Paraty fell in importance and faded into the annals of history, a mass exodus left the town almost empty, but it also meant that the buildings remained preserved in time without too much degradation all these years.
A relatively small town, Paraty can be covered by foot, and we spent few days there wandering about the cobbled lanes an amidst the beautiful buildings with their trademark windows. Late afternoons were spent sipping Agua de Coco on the beach, with Samba blaring from tinny speakers hung up in the trees on the sand. After our crazy time in São Paulo and Rio de Janeiro, it seemed a rather stark contrast that nobody seemed to be in any kind of hurry in Paraty.
And it suited us just fine.

See more pictures on handcarryonly.com
For a short period of time, one week perhaps, I have felt the pleasure and sorrow of being the winner of the 2012 National Geographic Photo contest and being later disqualified.If you are interested here is the story: "National Geographic, how I won and lost the contest in less than one second"
In any case this proves that the FUJI X-pro 1 is more than capable of reaching all kind of high summits in the photographic world.
This photograph was taken at Asi Gaht, Varanasi, more or less 5:45 am. I usually stay next to this precise Gaht when in Varanasi. I just had finished my leading my last expedition to India with Nomad Photo Expedition. This said, I obviously know the place :-) . The extraordinary thing about the ghats is their tremendous transformation which lies on the level of the Ganges. On this opportunity – one month ago- the level was low and, unfortunately, the image, from the steps of the Gaht, was not very pleasant: mud, garbage, etc… I decided to go down, next to the Ganges.
Even with the  XPRO-1 outstanding low light performance, I did not want to risk the picture and decided not to go beyond 2.500 ISO. This shot was done with the 18mm (27 mm equivalent) 1/8th of a second , 2.0 f.  As you will surely understand, the low speed made the things even more difficult. As well as the mixture of lights: I had to put together threee sources of light, a moving scenario and all this with only twenty minutes of "good" lighting. My main concern was to decide on the exposure. In theory I should have set everything to a right hand side histogram to prevent the grain should I need to work later on the picture with LR or PS. My decision was -and I think that it was, for once, the right one- to underexpose (you do not have time for a serious measuring) two stops less than what my "multi-I don't knowwhat " exposure setting was telling me, in order to prevent as much overexposure on the candle lights as possible. I knew that the candles would be out of range if I did not underexpose.  The different sources of light were a bit tricky: candels, lamps from a nearby street, the night. And the fog, wich is also an issue as it reflects the light, normally fools the meter readings which will, again underexpose. I keep visiting the Gaht each morning, early in the morning and at dawn, with my camera, a Fuji X-pro1, and two prime lenses: a 18 mm  and the 35 mm. I feel more at ease with the wide.
At this early time, before dawn, you have barely time for, perhaps, four to five different framings as the light that I want lasts for no more than 20 minutes. It is quite stressing to decide the setting depending on the things that are happening around you: lights, candles, people, specially knowing  that there is not much time left and everything will disappear as people move and change position continuously.
On this opportunity, suddenly, a big group of pilgrims, obviously coming from villages (they are more prone to be photographed) came into the Gaht. I literally run to fight for my position in the middle of the mass. I have lately discovered that the " I am a professional photographer" approach works far better than the "shy" approach: cameras, tripods, lens bags, an Indiana Jones hat :-) . With the poor light and the mass, people have little time to care about me: they came to Varanasi for their ritual morning bath, they are not in the mood of loosing their time arguing or discussing with an -obvious- foreigner in disguise (disguised as a photographer). All this to advance that I was well before the "final" shot at the place. Probably at 5:00 am for the "final" shot taken at 5:45 am.
This was possibly the 6th shot in the same position. I set the tripod, decided on the frame and light and, using my mechanical shooter, (Fuji Xpro1 does not have an electronic shooter !), and not looking through the camera, (as in old good time) I shoot..
Read more on: http://harryfisch.blogspot.com.es/2013/01/national-geographic-how-i-won-and-lost.html
Harry Fisch, polyglot and originally a lawyer and businessman, has been a photographer for more years than he cares to remember. He has photographically documented more than 27 countries through which he has traveled , concentrating since 2002, on Asia, especially Thailand, Cambodia, Laos, Vietnam, Nepal and India.

See full article on harryfisch.blogspot.com.es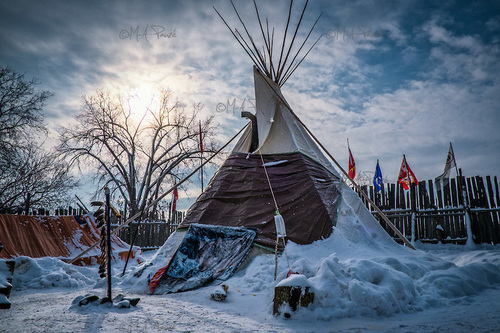 Cree Chief Theresa Spence Protest Camp. The Chief of Attawapiskat is on her 19th and 20th day of fasting to raise attention by Prime Minister Stephen Harper on Poverty and First Nation concern on the new bill C-45. That bill doesn't respect treaties and jeopardize first Nation sovereignty on use of the land, protection of the environment, lakes and rivers. The Bill C-45 has shift the priority of water protection from conservation to economic, at the great despair of native community and environmental groups. Prime Minister Harper refuse to meet her and she said she will go on this hunger strike until he does or she dies. She lives in a tipi, heated with a trapper wood stove, even though winter is well set. This Issue raise a massive mobilization of First Nation Communities all over North America.

On her 20th day of fasting, Chief Theresa Spence go on with her hunger strike. She is getting weaker but her will and spirit are still strong and determined not to stop before Prime minister Stephen Harper agrees to meet her. It took me two days to get access to her even though I was informed she don't meet the press and give anymore interviews. She only meets with first nation visitors. I was joined by three other photojournalists on the afternoon of the last day of 2012. I had met her press agent in the morning and he told me he would try to make me meet her. When he arrived on the campsite, he came to me and took my hand with his both hands and he stared at me for a moment, with a profound and respectful look. I didn't say anything. After a moment, he smiled and said, "You can go in with the next visitors". Then he turn to the other photographers shook their hand and told them they can go in too. When we got inside, she was sitting between three members of the Eabametoong First Nation (Fort Hope, Ontario). Ronnie Beaver took a drum and started to sing a song about the creator giving us all our strength, with the two others. She was holding an eagle feather, didn't sing but listen carefully, like if she needed that strength to soak in her soul. Upon our leaving, I turned to her and bowed my head. She granted me with a smile and wave her hand gently. She is feeding one's spirit.

See more pictures on marcpauze.photoshelter.com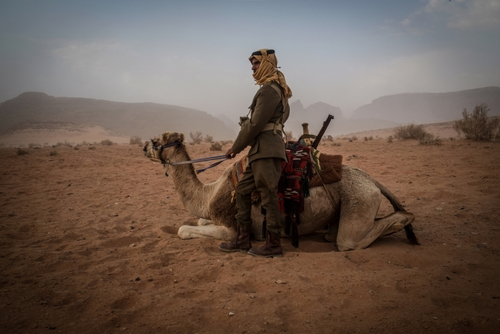 I've been quiet on the blog since Ramadan, but pretty much I moved down to the Jordanian desert and lived there for a couple of months. I was a co-producer on a new Jordanian feature film that promises to take Jordanian cinema to a new level I hope. Most of the photography I have done recently has been on the set of the film and those photos are embargoed till the marketing plan for the film rolls out. Yet I still had the Fuji X-Pro1 with me at all times and I thought i'd share some of the pictures I made with my new favorite camera. Also the good people at Fuji Middle East came through after seeing my work with the camera and have loaned me two lenses (the 35mm & the 60mm Macro) and the Leica lens adapter they make. It's been a pleasure having more than one lens for this camera system and also testing out my Leica glass on the camera, although I got to say, with this camera I'm happy with having an auto focus lens on it. Anyways here are some of the moments i've captured in the past couple of months with as minimal writing as possible. The first series above was shot with the Jordanian Heritage Revival Company, which has a show down in Wadi Rum for tourists, where they recreate a raid on a train from around 1916. Some of the photos were picked up by Jazeera Airways magazine for a story on the company…..

See more pictures on lmajali.wordpress.com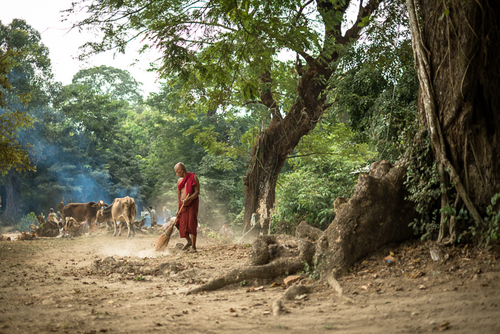 …..
Schon allein der Bildwirkung wegen verwendete ich unterwegs am liebsten das universelle XF 35mm f/1.4 R. Mit Offenblende zeichnet es eine schöne Bildtiefe, die man bei Normalbrennweiten sonst eher an Kleinbildkameras gewohnt ist. Aber auch das XF 18 mm f2.0 R machte viel Freude. Durch seine für den Bildwinkel recht hohe Lichtstärke war es auch während der Dämmerung und in Innenräumen sehr gut verwendbar. Überhaupt meistert die kleine Fuji Situationen mit wenig Licht rasch und spielend. ISO-Werte bis 3200 sind auch bei Nachtmotiven allgemein gut aufgelöst und sehenswert. Eine Performance, die für ähnliche Kameras nicht eben selbstverständlich ist. Etwas langsam erschien mir nur die Schreibgeschwindigkeit der Kamera (mit SanDisk Extreme III, 30MB/s 16GB). Zwar kann man bis zu 6 Bilder pro Sekunde zügig hintereinander aufnehmen, das Abspeichern auch von Einzelaufnahmen, um diese direkt am Display betrachten zu können, dauert jedoch einige Sekunden. Betrachtet man nach dem Ende einer langen Reise gänzlich unvoreingenommen das Material aus der Fuji X-E1 und den dazugehörigen Objektiven, so wird man überrascht sein. Das unkomplizierte Handling, die Einfachheit in der Bedienung und die hohe Qualität der optischen Komponenten wird in den Bildergebnissen sichtbar. Fujis neuentwickelter X-Trans CMOS Sensor zeichnet klare Farben und saubere Strukturen mit einem außergewöhnlichen Dynamikumfang auf. Die Kamera arbeitet schnell und diskret. Das Resultat sind Bilder weit über dem üblichen APS-C Durchschnitt mit bestechender Schärfe, ansprechendem Bokeh und farblicher Brillanz. Trotz einiger Kritikpunkte, bezogen auf das Verhältnis von Preis, Leistung und Gewicht, kann man derzeit wohl nichts besseres kaufen!
See on www.peterlueck.com
So kurz vor Weihnachten wurde ich von meiner Firma für einen schnellen Stop nach Chicago geschickt. Das passte alles so gut zusammen! So konnte ich noch schnell die letzten Weihnachtseinkäufe tätigen, und da ich leider nur bis 5 Uhr morgens schlafen konnte, nutzte ich die Zeit, um durch die fast menschenleeren Strassen rund um die Michigan Ave zu wandern, bis endlich die ersten Konsumtempel aufmachten. So ohne die Tausenden von Menschen auf der Strasse will ich sogar sagen, dass Chicago eine richtig (!!!) schöne Stadt ist!
Ich wünsche Euch allen eine besinnliche Weihnachtszeit und einen guten Rutsch in ein noch besseres neues Jahr für uns alle!

See on www.qimago.de
For years I shot with Canon DSLRs. From the D30 to the 20D to the 5D. I always had a lightweight set of primes – last holding the Canon 24/2.8, 35/2, 50/1.4, and 100/f2. This setup weighed a touch over 2 kilograms. The Fuji X-Pro1 with the Fujinon 18/2, 35/1.4, and 60/2.4 weighs less than a kilogram. Half as much. You really feel that kilo after several hours on your feet with the gear hanging off your shoulder. Which is is the primary reason I made the switch from DSLR to mirrorless. The other reasons are detailed here. Now, is the X-Pro1 the greatest travel camera made? Of course not. There is no greatest travel camera. The greatest travel camera would be some full-frame mirrorless lightning-AF body with a nice selection of compact, high quality, and weather-sealed lenses. Something like this may be available in a few years – but I prefer taking photos to waiting. So what makes the X-Pro1 a great travel camera for today? Well, it's a very light setup for the quality. The lenses are high caliber, light, and compact.  The image quality is good enough for fairly large prints, even at higher sensitivity. The OVF is both comfortable to shoot with and much more energy efficient than an EVF. Still, this is a theoretical list. How does it perform on a real trip? That's when you discover that batteries don't last long enough, dust appears every time you switch lenses, and the camera freezes up at awkward times. I just got back from a trip from China, taking over 1700 photos over two weeks. After a lot of culling I ended up with about 120 photos to display. I also learned a lot about how the camera performs in cold and dirty conditions – in short, very well. It never had any weird glitches. The core controls are easy to use, even with heavy gloves on. Two batteries gets you through a few hundred pictures with a lot of chimping….
See more pictures on www.dmcgaughey.com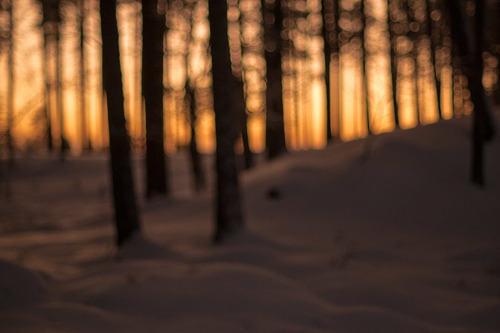 "From 11th. of August 2012 I starting to shoot with Fuji X-Pro1 and four lenses." Juha Periniva
Great pictures by Juha Periniva from Finland – enjoy!
See more pictures on lapinluonto.kuvat.fi
The Travel Photographer Does Leica & X Pro-1 …..
Tewfic El-Sawy is a NYC-based travel photographer, photo-expeditions leader, multimedia teacher, and a pontificator :-)
See more pictures on thestreetleica.wordpress.com