Travel Photography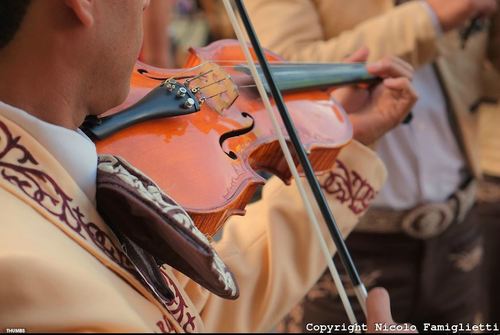 This gallery features color images of Guanajuato, Mexico. Once a small mining town known for boozed-fueled carousing, Guanajuato, Mexico gradually grew to first a villa and then an extremely wealthy city with a cathedral and some 35 churches, many of which were destroyed and never rebuilt following the devastating floods that were once an integral part of the city's history. Today, the city is the bureaucratic center of the state of Guanajuato and a tourist Mecca for visitors from near and far. Street performers, sporting elaborate theatrical make-up and costumes, some homemade and some professionally prepared, and looking to cash in on the tourist dollar, are a common sight in the city's streets. Some of those artists as well as other aspects of a city many consider to be the prettiest in Mexico are featured in this gallery. All images featured in this gallery were captured with the Fujifilm X-E1……
See on eyeniccolo.photoshelter.com
A few months back, I got to travel to one of the most culturally rich countries in the world, India. I was sent there for work, though the purpose was mainly to learn from people I work with in my current role. It was 6 full weeks of work, travel, and the worse part of it – being away from my family. Still, I relished in this rare opportunity as I knew I could go around places during the 6 weeks, get to know more about India, it's culture, it's places, and it's people. I've had a lot of interesting places I got to: Gardens, Temples, more Temples, and even more Temples, that were fascinating in so many different aspects. We got to go around Bangalore, go to Mysore, Shravanabelagola and Belur. We of course wanted to swing by Delhi and take a trip north to see the Taj Majal – but plans didn't push through. Some other time maybe. :) I brought my Fuji X-E1 along with the Fuji 35/1.4 and Zeiss 50/1.7. I could remember a few years back during my trip in Singapore, I was a DSLR user back then, and after bringing it the first day, it was just left in the hotel for the next days as my back and shoulders were already hurting. I never had this experience with the Fuji X. It's really something you can bring wherever, and you'd be able to focus on taking photos instead of thinking about where the next stop is so you can get some rest on your sore back…….
See on mikeangphoto.blogspot.de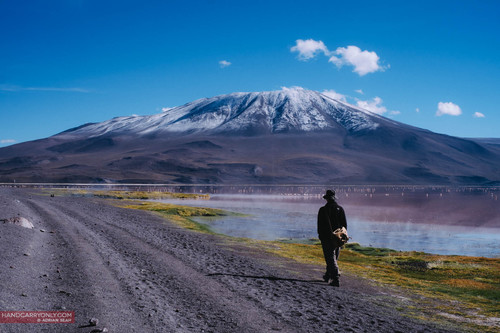 Roughly ten months ago, we embarked on this round the world journey. Backpacks stuffed, camera at the ready, and hearts full of anticipation. I had left my job to take off on this trip, this flight of fancy, travelling Africa and South America, not quite sure of what to expect but certain that the sudden plunge into uncertainty would beat the dreary routine that had been gnawing away at me for a while. I still enjoyed my job, but something was missing, creative batteries needed recharging and a two week break wasn't going to cut it this time. Something a bit more drastic was in order. Something that would jolt me out of my comfort zone, in other words, one for the bucket list. At least, we figured, it would be exciting. And exciting it was, along with awe-inspiring, eye-opening, routine-killing, perspective-changing, adrenaline-pumping, and at times, heart-breaking and tiring, but never boring. Whether it was being offloaded from a bus at midnight in a pitch black town, or being the only outsiders revelling with the locals at a South African township, or driving on a road with more potholes than tarmac, or playing dominos by the side of a road in Cuba, many adjectives could be used to describe our experience but 'boring', certainly wasn't one of them…….
See on handcarryonly.com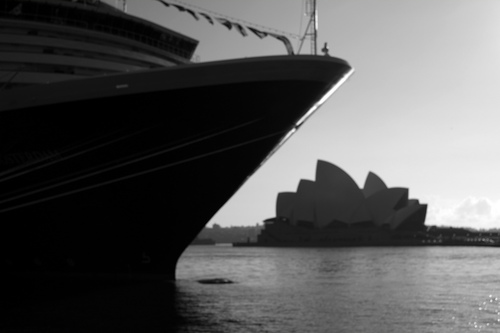 In all my travels, Sydney has been the toughest opponent when it comes to jet lag. It will lull you to sleep, then dump cold water on you at 2am. This time I played it differently. You can't fall asleep if you don't stop moving. I landed in Sydney from LAX at 7am. I grabbed my camera and walked around a very quiet city, and for some reason, I chose to only shoot in black and white. I guess I wanted to see the city in a new way. There is something special about a city just waking up……
See on danielincandela.com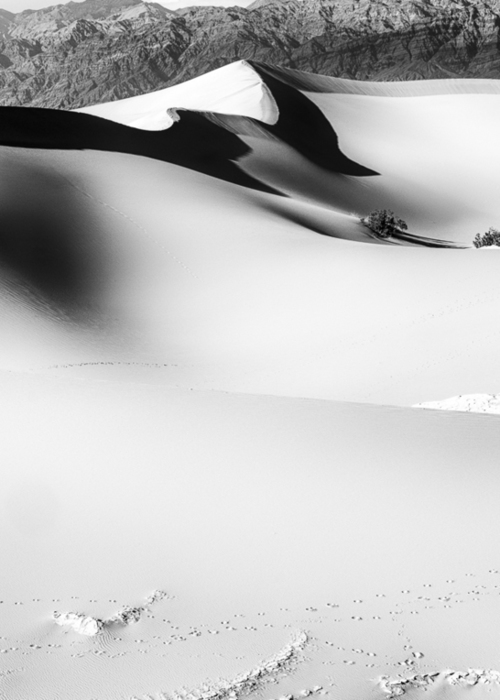 Vor gut zwei Wochen habe ich mich von meinem geliebtem Voigtländer Nokton 50mm f1.5 getrennt und mir anstatt das viel gelobte Fujinon xf 56mm f1.2 gekauft. Die in etwa eine halbe Blende mehr ist natürlich schön, tatsächlich war dies aber nicht der Hauptgrund, weshalb ich wechselte. Ich bin nicht so der Offenblende-Fanatiker. Klar benutze ich gerne große Blendenöffnungen, auch als gestalterisches Mittel, jedoch habe ich meist die Erfahrung gemacht, dass mir die Bildergebnisse bei den Objektiven, die ich so in meiner Laufbahn hatte, bei offener Blende selten zusagten. Ich blende oft ein bis zwei ganze Blendenstufen ab, sodass ich sehr oft bei Blende 2.8 lande. Letztlich war es vor allem der fehlende Autofokus des Voigtländer Objektivs, welcher mich zum Fujinon greifen ließ. Das manuelle Fokussieren macht mir schon viel Spass, aber es gab doch immer wieder mal Momente, wo ich den Autofokus eben doch vermisst hatte. Bis zum Erscheinen des Fujinon 56mm gab es auch keine Autofokusalternativen für ein schönes Portraitglas. Kurz vor meinem Death Valley Trip kam dann das Objektiv bei mir an. Ich hatte gute zwei Wochen Zeit dieses Objektiv in all den Bereichen zu testen, die mich persönlich interessieren (Außer für Street, aber da mag ich so lange Brennweiten eh nicht!). Von Portrait über Landschaft bis hin zu Architektur habe ich es benutzt……..
See on www.qimago.de
Another trip, another opportunity. Rumour had it that the backstreets of China are not safe, and when I questioned why and what made them so, I received no real answer, just hearsay. So I figured with nothing to lose, expect for maybe a camera and lens, I had the perfect adventure planned. You may remember the last trip I took to Asia's streets, where the resulting images were far too reserved and not true to my intimate style. So amped up on oolong tea, and camera in hand, I was ready to step into the ring for round two. It can be tricky communicating why you want to make a strangers street portrait, even when you speak the language, but when all you have is an award winning smile and sign language there are many shots which unfortunately will slip away. Although on the street I was warmly welcomed by those wanting to practice their English, as soon as the camera came out they were singing a very different tune. Thankfully, I could not understand the angry yells and possible cussing which followed me down the street when I just went for it, but that is not to say that everyone was adverse to the idea. Some welcomed the camera and had a good giggle while I taught them posing 101 and performed my dance……

See on www.bokeh-monster.com
I've had the XE-2 for about 3 months now. I've put it through its paces, and I find that I pick it up more than my Nikons now. When I first picked it up, I had a D3s and D800 and was looking for something smaller for every-day use. It was perfect. I sold my D3s and picked up a Df hoping for a similar experience. I absolutely love the Df as well, but the XE-2 is just easy. I love the fact that I can take a picture on the XE-2, transfer it to my iPhone, pop it into VSCO or Snapseed, and have an awesome shot ready to toss on Instagram in a minute or two. I have taken more keepers with the XE-2 in the past 3 months than I have with my Nikons. Not to say I don't use the Nikons or that I can't make great images with them. I still carry one of them plus a couple lenses with me wherever I go since I only have the Fuji 35mm f1.4. In the case of this trip, I kept the Df with an 85mm and the D800 with a 35mm on the passenger seat next to the XE-2. I just didn't use them as much. So here are my favourite images from 10 days in Norway, taken with the XE-2……
See on mfergusson.exposure.so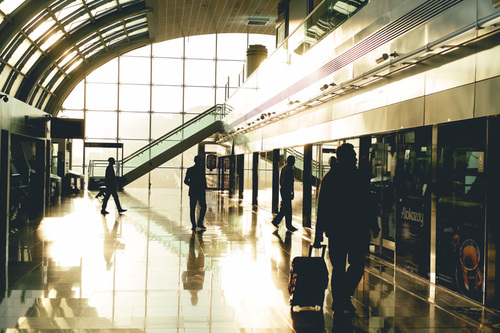 Dubai – the "old Dubai" was interesting.Stories were exchanged & rides along the Dubai creek on ABRAS became an absolute favourite……
See on vopoku.com
Schon seit langem wollte ich mir das Death Valley anschauen. Letzte Woche war es endlich soweit. Ich musste beruflich nach Los Angeles und hatte diesmal sogar einen Tag mehr als üblich frei. Ich hatte somit zwei ganze Tage und drei Nächte zur freien Verfügung. Die Fahrt von Los Angeles ins Death Valley dauert in etwa vier bis fünf Stunden. Bei der Fahrt durch das Valley sollte man zumindest weitere zwei bis drei Stunden Fahrtzeit einplanen. Berücksichtigt man die Rückreise, verbringt man wenigstens 13 Stunden im Auto. Aber das, was sich einem bei der Ankunft bietet, entlohnt alle Mühe und ist untertrieben ausgedrückt sehr imposant. Die Weite, die sich aus kilometerlangen Ebenen und hohen Bergen bildet, ist atemberaubend und im fotografischen Bild nur schwer festzuhalten. Hilfe naht: Ich habe sehr oft die sehr geniale Panorama-Aufnahmefunktion der x-series Kameras benutzt…….
See more pictures on www.qimago.de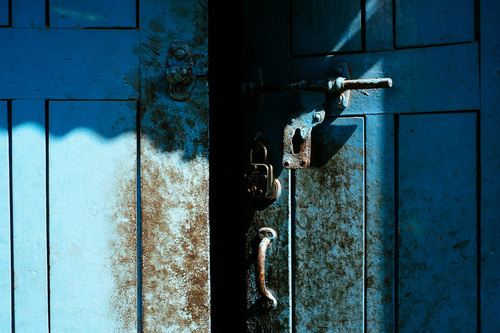 This post is simply about collection of doors that attracts my interest during our recent travel photography trip. They came with various characteristic. Some with stricking colors, while other with seasoned feature. It can be just a simple doors like what we can see in our hometown. Doors with padlock are common in Nepal especially when visiting Bhaktapur & Patan. I haven't done any research about the doors role against local community here in Nepal but I suspect it must be related to Buddhism practice. The way they paint the doors with striking colors, amazingly detailed hand carved woods tells us how important the doors are related into their life. Only the windows and doors are mainly painted or decorated while the other part of the house or building left seasoned. From photographic viewpoint, it is very easy to photograph the doors or windows. There is no need to deal with people so you don't think about your life and death of asking people to photograph them. You can do it even with your phone's camera. No special technique and if you like me, no need to carry any lighting equipment to get this done. Often time when travelling, I will pack as minimal as I could so that I don't clutter my mind of taking care of my gears in my bag while moving around. The less the better……

See on shukurjahar.wordpress.com