Travel Photography
For years I shot with Canon DSLRs. From the D30 to the 20D to the 5D. I always had a lightweight set of primes – last holding the Canon 24/2.8, 35/2, 50/1.4, and 100/f2. This setup weighed a touch over 2 kilograms. The Fuji X-Pro1 with the Fujinon 18/2, 35/1.4, and 60/2.4 weighs less than a kilogram. Half as much. You really feel that kilo after several hours on your feet with the gear hanging off your shoulder. Which is is the primary reason I made the switch from DSLR to mirrorless. The other reasons are detailed here. Now, is the X-Pro1 the greatest travel camera made? Of course not. There is no greatest travel camera. The greatest travel camera would be some full-frame mirrorless lightning-AF body with a nice selection of compact, high quality, and weather-sealed lenses. Something like this may be available in a few years – but I prefer taking photos to waiting. So what makes the X-Pro1 a great travel camera for today? Well, it's a very light setup for the quality. The lenses are high caliber, light, and compact.  The image quality is good enough for fairly large prints, even at higher sensitivity. The OVF is both comfortable to shoot with and much more energy efficient than an EVF. Still, this is a theoretical list. How does it perform on a real trip? That's when you discover that batteries don't last long enough, dust appears every time you switch lenses, and the camera freezes up at awkward times. I just got back from a trip from China, taking over 1700 photos over two weeks. After a lot of culling I ended up with about 120 photos to display. I also learned a lot about how the camera performs in cold and dirty conditions – in short, very well. It never had any weird glitches. The core controls are easy to use, even with heavy gloves on. Two batteries gets you through a few hundred pictures with a lot of chimping….
See more pictures on www.dmcgaughey.com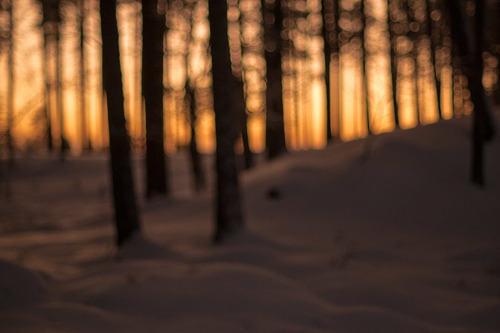 "From 11th. of August 2012 I starting to shoot with Fuji X-Pro1 and four lenses." Juha Periniva
Great pictures by Juha Periniva from Finland – enjoy!
See more pictures on lapinluonto.kuvat.fi
The Travel Photographer Does Leica & X Pro-1 …..
Tewfic El-Sawy is a NYC-based travel photographer, photo-expeditions leader, multimedia teacher, and a pontificator :-)
See more pictures on thestreetleica.wordpress.com
Home to the largest carnival in the world, the fabled Carnaval and set enviably amongst the stunning natural surrounds of Guanabara Bay, Rio de Janeiro is the most visited city in South America. The stomping ground of the rich and famous as well as the more budget constrained traveller, Rio was the next stop for us after São Paulo along the well worn tourist trail..
We prepared for our arrival in Rio by watching José Padilha's Tropa de Elite (gang violence in Rio and the elite police squad tasked to combat them), City of God (gang violence in the Cicade de Deus suburb of Rio) and Rio, the animated feature. Not sure to expect drug lords with AK-47s ruling the streets and street kids toting handguns or colourful macaws singing and dancing along to a Samba beat when we arrived, we got off the bus with expectations for pretty much both ends of the spectrum.
I have to report that fortunately (unfortunately?) we saw neither, the few macaws that we saw at Jardim Botanico were gorged full on bananas and lazily preening themselves, they could hardly be bothered to fly, let alone sing and dance, and the kids we saw on the beach were more interested in selling us Caipirinhas than crack coccaine. We hear that things have been cleaned up significantly in recents times, ostensibly for the upcoming World Cup and Olympics and that favelas, traditionally the hotbed of crime, had mostly been 'pacified'.
Caipirinhas for 5 reals on the beach anyone?
See full article and more pictures on handcarryonly.com
British photographer Craig Easton has been announced as the overall winner of the Travel Photographer of the Year (TPOTY) 2012 competition. Craig beat entrants from over 90 countries to win the world's leading travel photography competition with four evocative, moody images of the 'dreich' – an old Scottish word to describe wet, miserable, dank weather – and an elegant series of four striking silhouettes of people in Paris. The New Talent award went to Alessandra Meniconzi (Switzerland), while 15-year-old Samuel Fisch (USA) has been named Young Travel Photographer of the Year.
See on www.photographyblog.com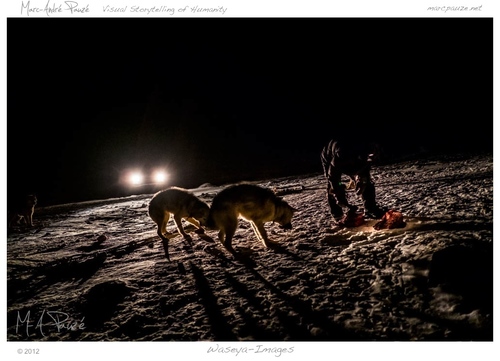 At the end of the day, on the now iced shore of the Hudson Strait, the dogs are hungry. They are chained on the edge of the village because they are inuit dogs sleds, specially trained for the hard life of traditional sled pulling and race. As the sunset below the mountains, the cold and dark night sets.
Johnny Angnatuk from Quaqtaq drive his truck to get near the pack. He comes to feed them and they know it. They pull on their chain, anxious to see what he is bringing.
Tonight, it's going to be frozen seal meat. He cut big piece with his ax and the dog get their share.
Johnny has been training his team for five years for the Ivakkak race, a traditional dog sledding race of 300-500 km in the harsh winter of Nunavik. Not satisfied with his last year performance because of a too young team, he hopes that they will be stronger this year, led by the big "Kajuk" (The Brown one).
See on waseyaimages.net

I am very excited about my second trip to Nepal. In 2010, I had opportunity to visit the country for the first time and I made it up to Kalapattar just across the valley from Everest. This time I decided to visit Annapurna base camp which is the second most popular destination after Everest base camp. I am doing it off season, in winter so I am hoping for less tourists and more snow. Let's see how it comes together. I'll be on the road for 15 days and mainly following the traditional trek route. I am quite happy that I will be joined by my friend and guide from 2010, Agasta. He is a great guy with extensive trekking experience and knowledgeable about mountains and people. He also speak many of the dialects used by people in mountains. It would be possible to do this all by myself but I don't need to be a hero and besides, altitude sickness can strike anybody, even a seasoned mountaineer, so it is good to have somebody around especially somebody who speak the local language……
See on framinghands.com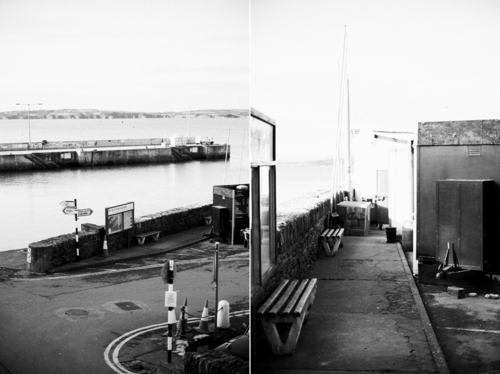 Baltimore is a cozy little village in western County Cork, Ireland. It is the main village in the parish of Rath and the Islands, the southernmost parish in Ireland. It is the main ferry port to Sherkin Island, Cape Clear Island and the eastern side of Roaring Water Bay (Loch Trasna) and Carbery's Hundred Isles. And mostly, it's only about 10 Minutes away from where we live.
The last time Rebecca and I went to Baltimore was in August 2012. This time it was completely quiet. No tourists around, only a couple of locals and some fishermen. I liked the atmosphere a lot.
All the shots below were taken with the Fuji X-Pro1 and the Fujinon 35mm 1.4 lens
See more pictures on www.johnnypatience.com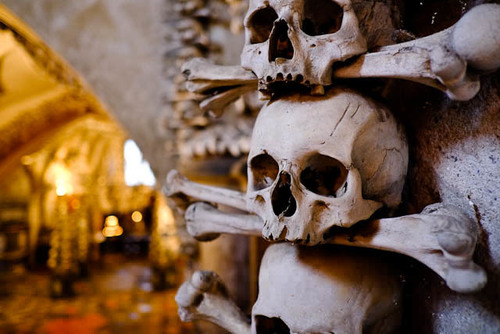 The Sedlec Ossuary- or "Bone Church", located in the town of Kutna Hora, an hour or so from Prague, is amazing for two reasons. First, it's decorated with the bones of 70,000 dead plague infected humans. Second, Sedlec Ossuary was the subject of an article I did on the very first day of Yomadic. And well, that first post is the only page on Yomadic where nobody left a single comment. I took this to heart. There was only one thing to do. A couple of weeks ago, I returned to the Sedlec Ossuary, to redeem myself.
The prospect of re-visiting the Sedlec Ossuary, in the unassuming town of Kutna Hora, reminded me that I need to get back to China. I'm digressing, but remind me to tell you about the whole China tours incident of 2006. I have unfinished business in China, lets just leave it at that. For today, it's all about human bones.
That first Sedlec Ossuary article was entirely presented with grainy, moody, good old fashioned black and white film (film that was produced locally in the Czech Republic no less). I felt the result perfectly complimented the mood of the somewhat macabre and mysterious Sedlec Ossuary. This time around, I used my Fuji Xpro1, a digital camera. But, it almost didn't work out this way.
See more pictures on www.yomadic.com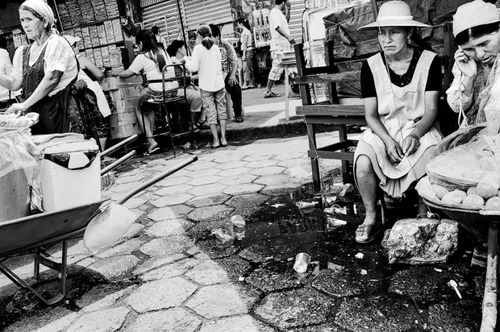 Bolivia, Santa Cruz de la Sierra, December 2011. The camera stares at, grins at me lying on my hostel bed in tropical heat–I shoot angry glares back. The camera has been kicking my butt every day for some weeks and I hate it right now. Despise photography. But I need to pick it up and go create something. Need an outlet. A dark storm hovers in my mind, I am depressed, all purpose seems lost and recent events including a suicide made me fall in a black hole devoid of all light. I walk the world feeling completely disconnected from human life. Despising myself and my existence. As always, light this bright casts some very dark shadows. Despite an abundance of sun light in tropical Santa Cruz I have been in the shadows for days. I like extremes–I seek extremes. Fitting then I guess, that I am in the darkest of moods in the brightest of warm tropical weather. Get out. Walk. Standing still never worked for me. Must keep moving. Or shadows catch up. Grab the damn camera and walk, walk the streets of this hot, weird and interesting melting pot of a city. Get out of this hostel from hell. Walk, damn legs, walk. A market appears. A gigantic chaotic market bigger than any market I have seen in Asia or anywhere else. A world inside a world. No hiding here. Not a single gringo in sight anywhere. I break out the camera. Channel my darkness into looking, seeing, shooting, making images…..

Memories are funny. These words are written about a year after the images were made. And I want to return to Bolivia. Have been on my mind recently. Calls me back. It is one of the hardest places to work in that I have experienced. I was in a dark, dark place for the 10 days I was there. But it was a very interesting place filled with awesome people and places of contrast and extremes. That's why I want to return of course. The challenge. And I need the extremes. To create. To feel alive.
See on www.flemmingbojensen.com