Travel Photography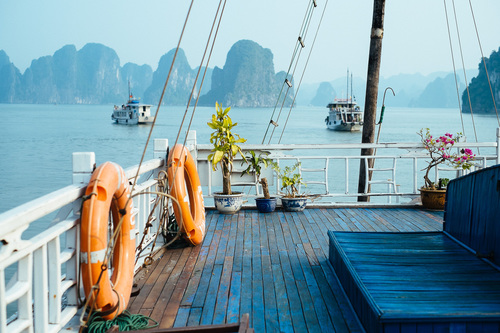 I was the first one who walked upstairs and enjoyed the beautiful scenery. The view was fantastic but what I loved even more was the have a couple of quiet and peaceful minutes on the upper deck of our boat. This is my third trip to Asia. I can remember how I felt before the first one. I was nervous because of the high population density of the places I will see. I go there for business so the only places I usually see are the big cities like Hanoi, Saigon ( HCMC ), Bangkok, Manila or Jakarta. These are all mega cities with more inhabitants than the small country where I was born and live. I lived in Vienna for almost 20 years but Vienna is a city of just 1.7 million, if you add its surroundings it´s 2.5. In the list of the biggest 200 metropolitan areas Vienna ranks 179. In this list Jakarta is second with almost 30 million. Manila made it in the Top10 too. There are a couple of other lists on the internet and there is no standard to tell what a city is and to determine the number of its inhabitants. But it doesn't matter. These cities are really big and can be overwhelming…..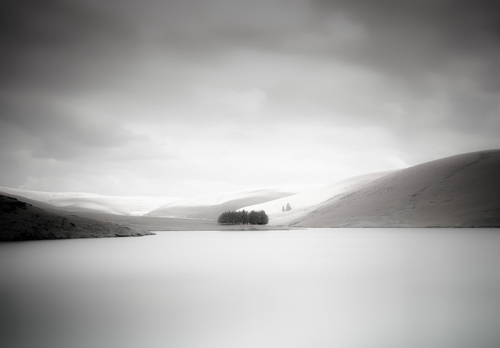 So myself and good buddy James Watson hit the good country of Wales for a long over due road trip. Heading over to the Elan Valley an estate which forms home to number of Dams and reservoirs which service the city of Birmingham and the West Midlands. Wales os a special place indeed, everything is BIG sky, mountains, lakes and then the engineering feats of the dams the plan, just too have fun escape the mids and try some stuff out so some long exposure was going to go down with a 10 stop filter the xpro some glass and some sweets……
See on www.suberashi.co.uk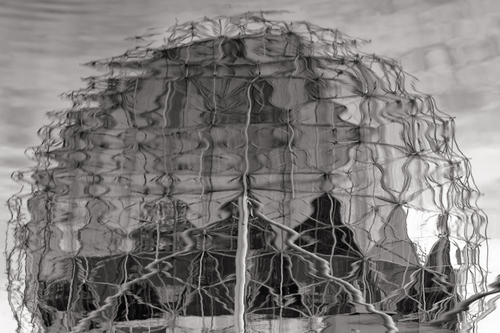 Last weekend we left home at 4:30 AM to capture Vancouver at its best. The hourly weather forecast was right and we encountered very contrasty weather conditions with stunningly rich skies and beautiful light. All we had to worry about was composition. It is something we spend a lot of time working on in the field. This is especially challenging in an urban environment when you have so many elements competing for the spot inside your frame. Pre-visualization, positioning of the camera and a rigorous elimination process are essential. In this post we would like to share with you B&W images shot with the Fuji X-T1 coupled with XF 14mm F2.8 & 56mm F1.2 lenses. We also worked with our Fuji X100S……
See on olafphotoblog.com
Wales, especially Snowdonia, is a special place for me. My mother was born in Llanberis and grew up amongst the glorious expanse of mountains and landscapes, until economic survival forced her family into the industrial heartlands of England, hundreds of miles east. During my childhood, each summer we would return to Llanberis and the surrounding areas. The landscape and the mythology became ingrained in my very being; each time I return it feels like a homecoming. Even now, if my Taid's (Welsh for Grandad) name is mentioned, it is instantly recognised and greeted with smiles and stories from the locals, a testament to a man who died some 30 years ago. This year, for the first time since I was a teenager, I had the opportunity to visit with my mum, making this excursion even more memorable. We stayed in The Royal Victoria Hotel which sits at the foot of Snowdon and was the scene of many a family wedding. The faded glory of this landmark is reminiscent of Wes Anderson's Grand Budapest Hotel. The stairs creek as you succumb to the complicated corridors filled with cupboards and crevices, romanticised by my own childhood memories……
New York City, Fuji XPro 1 Fujifilm XF 18-55mm f/2.8-4 R LM OIS Zoom Lens, Flatiron Building, Empire State Building, View From Empire State Building……
See on rorylewis.tumblr.com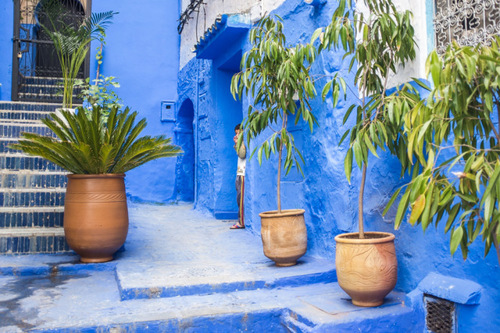 I recently spent a few days in the beautiful country of Morocco, mostly practicing street photography in the medinas (old cities) of Fès, Meknès, Rabat, and Chefchaouen. Compared to Europe or the US, I found that Moroccans are much less enthusiastic about being photographed and I got lots of refusals when I asked for permission and angry looks when I didn't ask and was caught shooting people. I quickly realized that, if I wanted to bring home some candid street scenes, I needed to use a different, more discreet approach that consisted essentially of shooting from the hip while pretending to be looking elsewhere. Here I want to share some information about my technique. Keep in mind that it was the first time I had tried to do this with continuity and consistency, so I made lots of mistakes and won't pretend to teach anyone how to get the best results, but in the end I came home with some good shots, so I must have also been doing something right. First, some words about my equipment. For my street photography, I used either my Fuji X100s or my Fuji X-E2 fitted with the 35mm f/1.4 lens. The X100s has one big advantage for this stealthy approach: it is incredibly silent. You can hear the sound made by the shutter only if the environment is very quiet, a condition that is not typical of a bustling Arab city……….
See on fstoplounge.com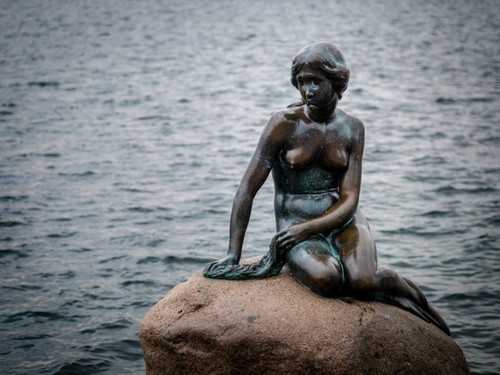 I went to Copenhagen with my partner for a short holiday this April. Copenhagen is a really beautiful city that strikes a good balance between preserving its history and being modern. I've been meaning to see more of Europe for some time now, so it was great to experience a bit of Scandinavia. Denmark is sufficiently different from the UK to be really interesting, but familiar enough to feel comfortable. This is helped particularly by the excellent English most people are able to speak, that makes life so much easier for foreign tourists. We were very lucky with the weather, although it was grey and wet on the day we landed, every other day was glorious sunshine and blue skies. One advantage of the poor weather on the first day, was that when we got to see the famous Little Mermaid statue it wasn't crowded with tourists. A couple of days later when we passed it while doing a canal tour, people were swarming over it like flies. Every cloud has a silver lining as they say!…..
See on lightpriority.net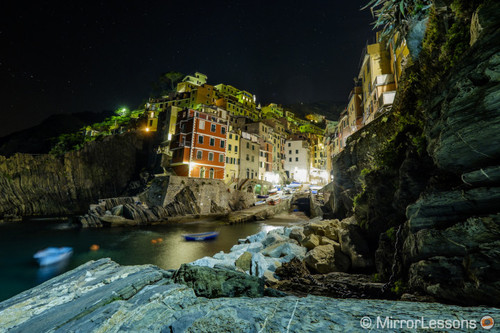 The Cinque Terre (literally the "five lands" in Italian) are five small sea villages located along the Italian Riviera in the Liguria region. The coastline and hills that link them are part of the Cinque Terre National Park and the park itself is a UNESCO world heritage site. The hills are full of vineyards and paths that take you not only to the most well-known villages but also to secondary ones huddled in the hills. One of the characteristics you will appreciate the most is the almost total absence of cars. You have the option of travelling across the lands by train, boat or foot. We chose the latter as we love to walk and it is indeed the best way to discover the area and take photographs. In a matter of minutes, you travel from small colourful villages to massive green hills where you can hear the sound of the sea far away while breathing the fresh air that it brings. This trip was the perfect opportunity to test the new XF 10-24mm f/4 lens from Fuji. It is actually the only lens I brought with me and I was confident that its focal length range would be enough for most compositions (15-36mm equivalent on 35mm format). I occasionally missed having a longer focal length for certain kinds of landscape shots but overall I can say that this lens is a wonderful companion for travel and landscape photography. I also brought the Fujifilm X-T1 which is probably the most popular mirrorless camera on the web right now. So many reviews have been written about it. We had the pleasure to try it the day of the official release back in January but we didn't have the opportunity to take it out on a proper shoot until now……..
… why this meaningless talk about the believer, the kafir, the obedient, the sinner, the rightly guided, the misdirected, the Muslim, the pious, the infidel, the fire worshipper? All are like beads in a rosary……

Fujifilm X-Pro1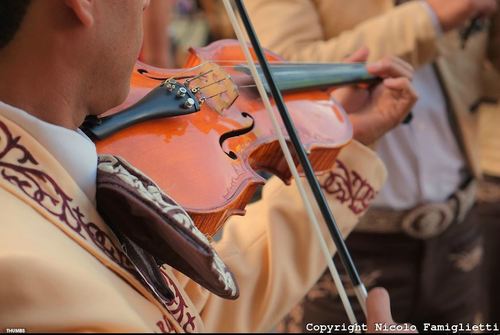 This gallery features color images of Guanajuato, Mexico. Once a small mining town known for boozed-fueled carousing, Guanajuato, Mexico gradually grew to first a villa and then an extremely wealthy city with a cathedral and some 35 churches, many of which were destroyed and never rebuilt following the devastating floods that were once an integral part of the city's history. Today, the city is the bureaucratic center of the state of Guanajuato and a tourist Mecca for visitors from near and far. Street performers, sporting elaborate theatrical make-up and costumes, some homemade and some professionally prepared, and looking to cash in on the tourist dollar, are a common sight in the city's streets. Some of those artists as well as other aspects of a city many consider to be the prettiest in Mexico are featured in this gallery. All images featured in this gallery were captured with the Fujifilm X-E1……
See on eyeniccolo.photoshelter.com