Wedding Photography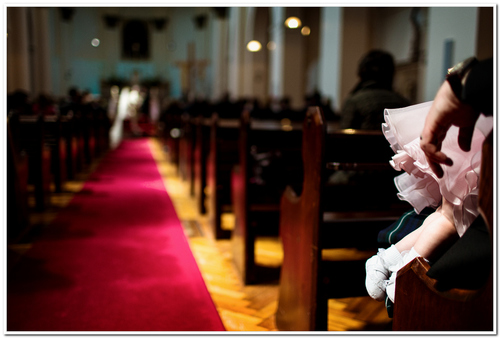 The second of my three weddings in three days was the wedding photography at Botleys Mansion of Liz and Iain. The day started for me at Sacred Heart Catholic Church in Teddington where a piper welcomed the guests into this lovely big church. Ceremony and congratulations completed, we took the 30 minute drive up to Botleys Mansion where, it has to be said, the weather was truly splendid – all day. Botleys Mansion is one of my favourite wedding venues and a popular on in Surrey too.  On this day, Iain and Liz's guests could explore the grounds and gardens before heading inside for some dinner and dancing……
See great pictures on www.kevinmullinsphotography.co.uk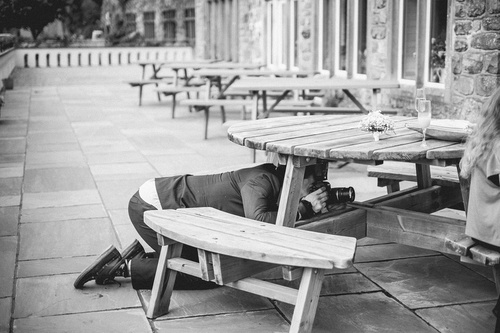 One thing I have always had the back of my mind is shooting a full wedding with an XE1 / Xpro1, fuji haven't quite got there with the lens selection for me to really try this just yet but I can see the future fast approaching [56mm!]. The other day i got the chance to take on a second shooting job at a wedding in monmouth, fuji in hand I set out for some experimentation. I've mentioned second shooting on here before, that is being the second photographer at the wedding, this has several advantages and is great for learning and pushing the bar. Being the primary photographer you have certain commitments, that is a commitment to deliver a service and product that reflects your abilities, this leaves little room for experiments as after all it's someones wedding day. I would never be so bold as to try out a new technique or piece of equipment until I was sure I had enough quality images to complete the assignment. This is where second shooting comes in, there is very little pressure and as such you can experiment and try new techniques, that if they fail or look unimpressive you haven't jeopardised someones wedding photography. I was working along side Richard Walton, a photographer that I have worked with before, as always his energy and creativity shone through which is great to see. With Rich taking the posed shots and main photographs for the day I could try out some new ideas, the main one for this wedding being shooting with the Fuji XE1 exclusively. Ever since I started using the XE1 and 35mm 1.4 lens for wedding photography I have been confident of shooting an entire wedding with it, but also dreading letting go of the reach and comfort of my DSLR thus the reason for usually using them both. But at this wedding it was fuji all the way, and I am really pleased with the results. There were times I wished for more reach, faster focus and an optical viewfinder but being limited to one focal length and travelling light allowed my creativity to come through, I have to move much closer to people to fill the frame and compensate for the slightly sluggish autofocus of the XE1……..
See more pictures on www.colinnichollsphotography.com
These bad boys did not let me down once! No focus problems, or anything. Not only did I get a lot of great shots with these, my shoulders and arms were just fine when I got home after the wedding reception. Earlier on my body would be a mess after shooting for a couple of hours with a Canon 1ds mark III, but now I could run around shooting and not feel a thing. I love the dual strap (cheap Q double strap from ebay) and u bought some new connecters, more in Black Rapid style, because the plates that comes with the Q strap are way to massive for the X-Pro1.
Fun fact/observation:
I thought that I got a lot of attention from the guests, when shooting with a huge Canon camera and a 70-200mm f2.8 lens, but no! – Try walking around with two of these beauties and you will see what attention is. Before when guest were asking and talking to me about my gear, they were like: "Oh, yeah… I got a Canon as well" (note: I had a Canon 1ds mark III, not some Rebel). Now guests were like: "What is that camera?! IT IS SO COOL!" Here I am thinking a black X-Pro1 is a stealthy camera…. it's not! ….
See more pictures on louwit.blogspot.dk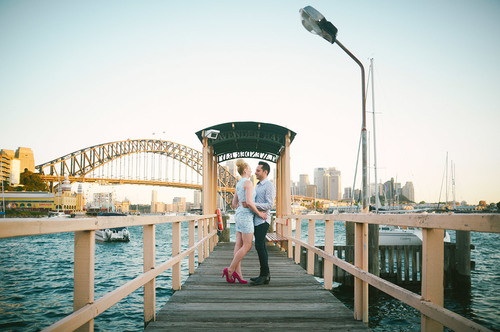 What a beautiful day it was to shoot Kel and Mil's engagement at Luna Park, Sydney. The weather forecaster said there will be 90% chance of rain. Well it turned out, the rain stayed away and the gods gave us beautiful blue skies and sunny weather! I couldn't have asked for a better day. Kel and Mil are such a fun couple to shoot. We headed for Luna Park, Sydney because I felt it reflected their fun and colorful personalities. I won't say much what they have plans on their wedding day but I for one cannot wait to shoot it. It will be something different and creatively challenging. The shoot was also the first time I decided to use the Fuji Xpro 1 (with 35mm 1.4 and 18-55) and X100 cameras. I won't go into technical details since you can just google these but these 2 cameras performed really well. The AF system which I feared would be to slow actually performed quite admirably – even when I was shooting towards the sun for the awesome sun flare look. It's still by no means a speed freak and won't replace my Canon DSLR for weddings but I won't hesitate to use these on engagement shoots again. Nice and small, great tack sharp lenses (even wide open) and gorgeous color rendition make this a perfect camera where you can slow down and concentrate on shooting…..
See more pictures on www.corralphotography.com.au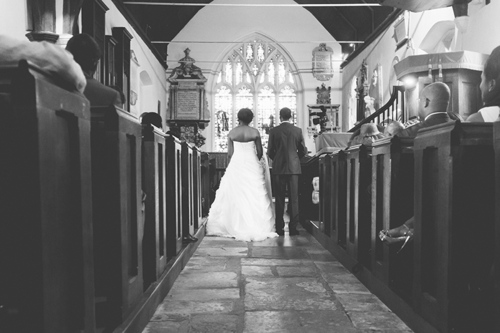 I decided to introduce my travel camera into my wedding kit bag this  season and am loving it! The X100s is a brilliant compliment to my two X-Pro 1s. Things are still in the early stages but it looks so promising.  I am finding that the 35mm focal length is a joy to work with and it compliments the 50mm focal length for a days coverage.

All images in this post are a combination of my x100s and one of my X-Pro 1s with the 35mm 1.4 lens.
See more pictures on vopoku.com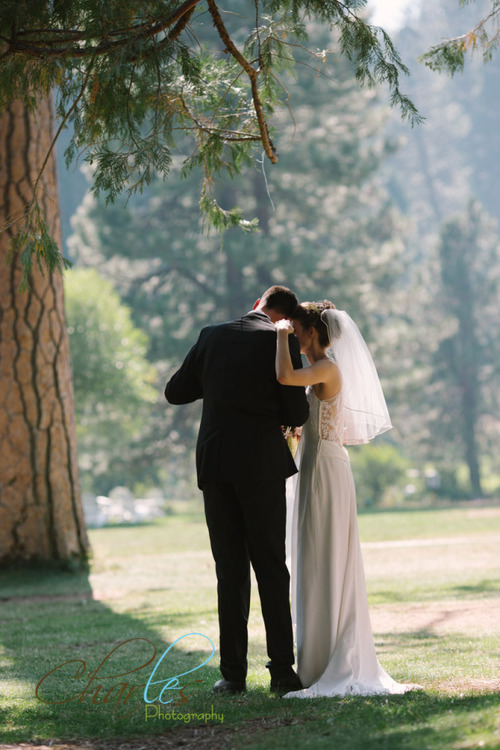 I met Heather when I photographed Sara's wedding in Bellingham, Washington. She was a bridesmaids at that time and when she got engaged I was ecstatic that she wanted me to photograph her wedding too! I was even more excited that it was going to take place in Yosemite. I had spent a year living and working there during my college days so that place is very dear to me. The wedding took place amongst the tall trees on the lawn of the charming Wawona Hotel. Have a peek at the pictures from the day. Congratulations Heather and Drew! …
See more pictures on followcharles.me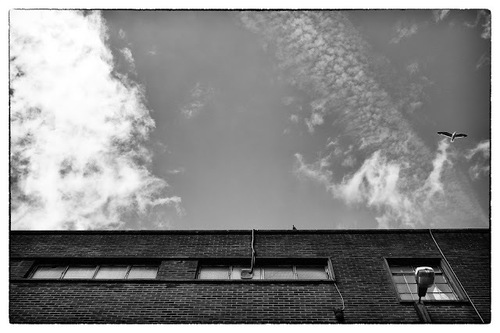 Welcome to the website of award winning Photographers iWorks Photography. Gary Ross is Wedding Photography specialists based in Glasgow Scotland and covering all of the UK and further Destination assignments.
See more pictures on iworksphotographyotherstuff.blogspot.co.uk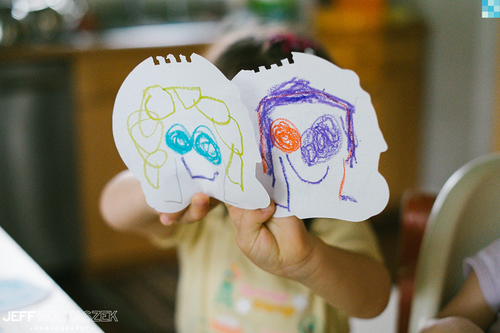 It was 1995, I found myself in a dark red lit room and the smell of fixer and developer seemed to intoxicate me. This was the Shawnee High School photo lab and I literally fell in love with photography. Using Minolta and Canon film cameras that I could "borrow" for several days and shoot skateboarding pictures of my friends was awesome. And, the film was free too!!  I eventually landed at a photography school where shooting on film cameras was still what was happening. 35mm, medium format, 4×5. I owned and used them all over the years and didn't think I was missing out on anything. Until I bought my first digital camera…a Canon 10d digital camera. Being able to use autofocus and shoot many more images quickly changed the way I did things and pretty much everything else in the industry. It was an incredible breakthrough in technology but something changed that was not positive. I began to learn to shoot excessively, because I could, without slowing down and putting thought into the photograph. I wasn't limited to just 36 frames any more and I was a shooting machine and still am to a certain extent. Ok, lets fast forward here a bit. I'm a commercial editorial photographer, and wedding photographer, in Philadelphia and I pretty much found myself using my canon dslr for paying jobs only. I rarely brought my cameras to family events, on trips, or really with me at all. Why? Because they are huge systems, cumbersome, and they make you a bit of a target in public scenarios. They are amazing cameras that can deliver very fast tack sharp images but I don't really need that capability in the day to day. So, I found myself shooting for jobs only. I'm not a fan of iPhone photography so this portable option wasn't ever an option for me. And, that where this little wonder called the Fuji X-Pro 1 comes in. I'm only owned it a few weeks now, and still putting it through its paces, but I'm super excited with the possabilities of this little camera…..
See on www.jeffwojtaszekphoto.com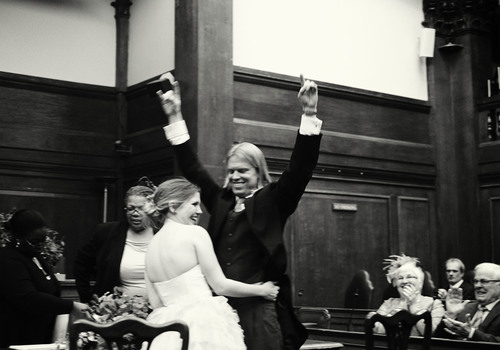 Should have got this post up sooner, but better late than never. Yup that's right, I did a whole wedding with just the Fuji X-Pro1, start to drunken finish. Yes it was my sisters wedding so I didn't have as many pressures, but she didn't book a photographer and left it all to me (almost all of it)! The good thing is, she is really happy with her photos! (not just because she is my sister apparently).  I shall start with what is my probably my favorite photo from the day! The beauty of the X-Pro1 is its small and light. So small and light that for this I didn't even have it in a bag, I just had it on a strap around my neck. So what did I have in my kit that day you may ask? Well it consisted of: Fuji X-Pro1, fujinon 18mm, fujinon 35mm, Fuji EF-X20 Flash. That was all… The lens that was off the camera just about squeezed into my suit pocket, so portable its amazing…
See more pictures on roughly365.wordpress.com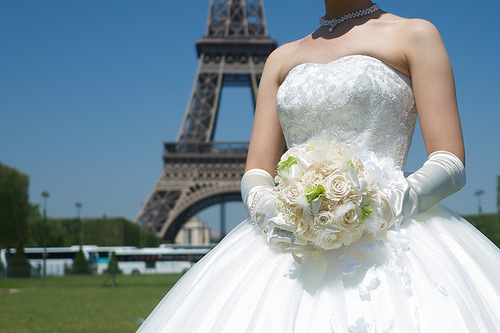 Quelle drôle d'idée que de traverser presque la moitié de la planète pour venir se marier à paris devant la tour Eiffel. Je dois avouer que la scène avait quelque chose de surréaliste, j'ai saisi l'occasion pour faire un reportage du reportage…
Ces photos ont été faites avec mon Fuji X-pro1 et ses 3 objectifs 18, 35 et 60mm à focales fixes. Le boitier Fuji est particulièrement agréable à utiliser dans ce genre de situation, lorsque l'on veut faire des photos sur le vif, il arrive que de devoir changer d'objectif à la volée soit un peut pénalisant, mais quel plaisir de pouvoir travailler à de grandes ouvertures pour parfaitement détacher les différents personnages…..
See more pictures on www.loeil2fred.com