Wedding Photography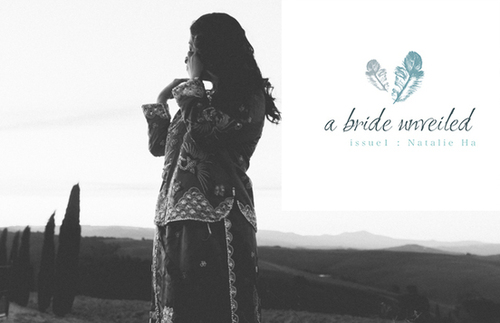 My parents are Chinese, they were born in China, where they lived for a few years and then they moved to Vietnam where they spent a lot of their years. They had to make a run for it when the war started, my mum and dad split the children up, they had five children at the time, dad took the boys and mum took the girls. My mum made it to L.A and my dad went to Hong Kong, and they had to somehow find a way to meet each other again. Eventually my dad also made it to L.A, him and my mum met up and they moved to England. They pretty much trekked around Asia, then to L.A (where they could have settled down) then they moved to England, where I was born……..
See on beautifulblissbridal.com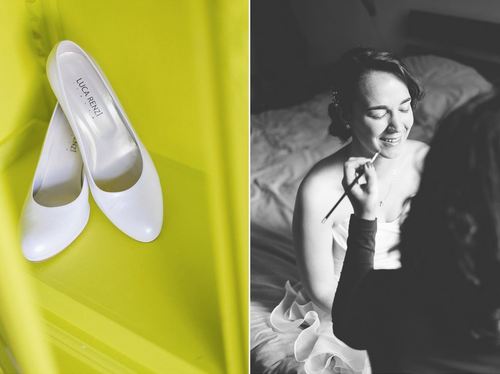 After getting to know the XT1 (and XF56) for a couple of weeks I felt confident enough to challenge myself to try and use it as a primary body. I would still use my 5DIII but I didn't want to give the XT1 the role of backup/secondary. I wanted to see if it could perform as the primary-body in the near future. The main reason why it is difficult to just change camera's is that the couple has booked you more than a year in advance based on a portfolio shot entirely with full frame bodies & fast primes. So I wanted to be careful not to have a different style or feeling towards my pictures just because the camera has changed. Yes, the photographer makes the picture, not the camera , yada yada …. but there is no denying that the XT1 is a different animal and it has an impact on your photography. It also takes some courage to leave behind what you have loved & known for all these years. Yet, that is part of the excitement of the X series. It challenges you!…..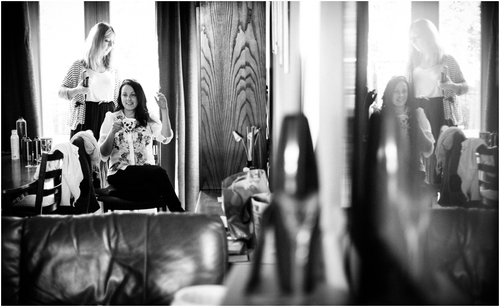 Todays blog post is a little different from usual, being aimed at fellow photographers. Below I've posted a few images from a complete wedding with the Fuji X Pro 1 camera. I've tried to keep away from the technical details, so hopefully everyone can enjoy the photos. The Fuji X Pro 1 is a relatively new camera, that is increasing in popularity, especially with documentary wedding photographers due to its small size and amazing image quality. The camera does have a few quirks, but as already mentioned, I'm not getting into technical with this post, and will let the images speak for themselves instead, which is my way. The first complete wedding I shot using the Fuji X Pro 1 was Lydia and Michael's, the perfect wedding opportunity as it was a lovely small intimate wedding. A relaxed affair, without some of the more 'usual' aspects such as 1st dance. Being unobtrusive was of paramount importance, and I think this little camera helped me achieve that. I used the X Pro 1 at this wedding alongside my trusty Canon 5d Mark III, and I would say about a 3rd of the images handed to Lydia and Michael were shot with the X Pro 1, nearly all using the 35mm lens (approx 50mm equivalent)…….
See on www.adamrileyphotography.com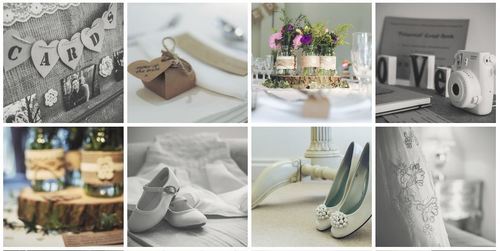 I had the pleasure of meeting Matt and Clare back in January for their engagement shoot at Centre Parcs in Thetford it was a lovely sunny day and their wedding on Thursday, at the picturesque Woodhall Manor near Ipswich was no different. The entire event was held within the grounds of the manor, from the bridal preparations to the last dance, so it was nice not to have to travel to different locations. The rooms looked stunning and the service was held in the beautiful gardens of the estate, Clare had done a fantastic job with the table decorations with a lovely little touch of a Fuji instax for people to take photos, stick them in the guest book and write a little message. Matt and his best man's speeches had everyone laughing and equally moving them. The whole day was a complete success, I had an amazing time and met some great people, so thank you Matt and Clare for asking me to be apart of your special day to capture those special moments……
Le mot de la fin
">Je me demandais si ce Fujinon XF 56mm 1.2 parviendrait à remplacer et prendre le dessus sur le Nikkor 85mm 1.4G que j'aimais tant. La réponse est oui. Le 56mm est le parfait exemple du savoir-faire de Fujifilm en terme d'optiques. Petit, discret, relativement léger, performant et rapide. Le bokeh est magnifique même s'il reste en peu en dessous de celui du 85mm Nikkor. Un must have.

See on blog.k-pture.com

---
Fujifilm Fujinon XF 56mm F1.2
Do you love my work and want to support me? If you're planning on buying camera gear, you can check out above-noted links. Prices remain the same for you, but a small percentage of your purchase value is valued back to me. Thank you!
---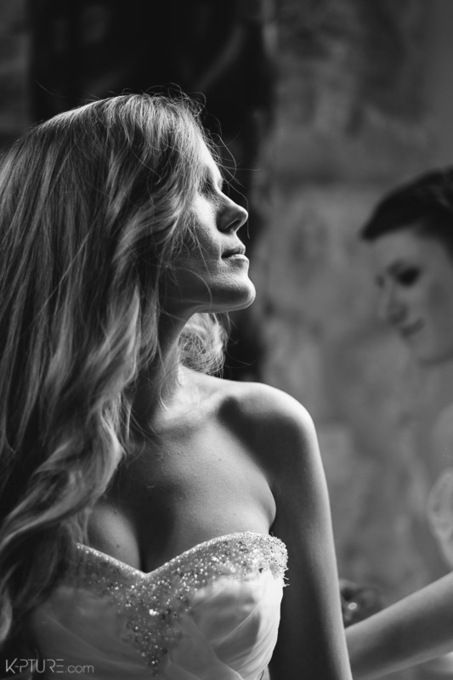 Il y a des couples avec lesquels ont sait que ça va être cool. Voici un aperçu du mariage d'Emilie & Dimitri
Lieu : Château du bois d'Arlon
Photos : K-pture
Matériel : Fuji X-T1 + 14mm 2.8 + 23mm 1.4 + 35mm 1.4 + 56mm 1.2
See on blog.k-pture.com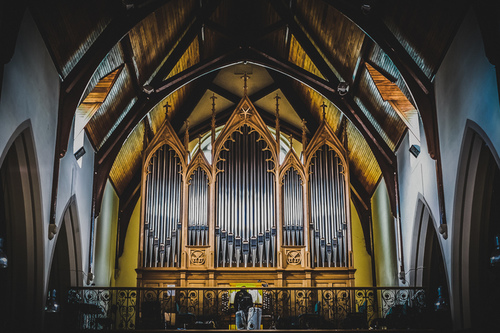 It's been a few months now since I made the choice to go full Fuji when photographing weddings, the choice was one I was thinking about ever since getting my hands on the XE1 and the 35mm lens, after having this along side a Canon 5Dii I was thinking how I would be happy doing a whole wedding using only this lens and camera. Since then I've invested in a full bag of fuji gear which I'm using at every wedding now, its light, small and gives incredible image quality, it also helps me remain inconspicuous when shooting, as I'm a documentary photographer I don't want to be waving massive lenses about attracting loads of attention…..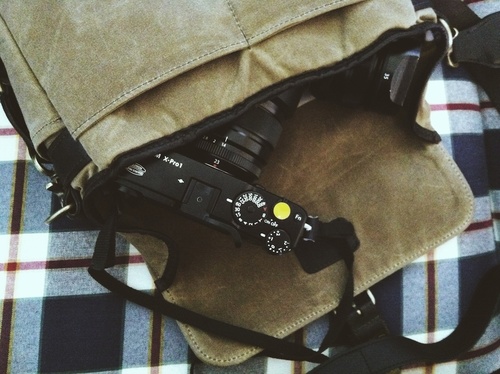 Is the Fuji X-Pro1 a camera suitable for wedding photojournalism photography?
I don't like talking about equipment. As you surely know, in good photography the camera itself has really low importance. However I would like to talk about a camera who have brought to me (again and more) the joy to take images. Put it together an excellent lens lineup and you have the Fujifilm X Series. Briefly, I found this camera to be a joy of use thanks to the light weight, the silent and smooth operation and the ability to completely make me invisible, and this is a very important aspect for wedding photojournalism. The AF operation is good enough for capturing everything happens in a wedding day, from running kids to the first dance with low light. The only disappoint is the slow buffer operation that makes this camera not so good for those photographers who like "spray and pray". This flaw was finally an advantage for me, I improved my way of shooting, letting me concentrate more to achieve the best image for that moment…..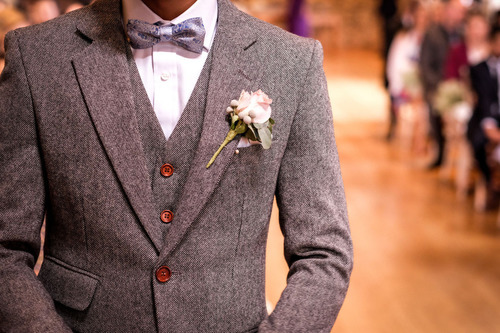 Following my earlier blog article, here's a more in-depth post with my thoughts on the new Fujifilm X-T1 after several weeks of use. All the wedding photography in this post has been made using the Fuji X-T1 and 56mm 1.2 R Fujinon lens, producing JPEGs then processed in Lightroom.  I'd like to make it very clear that I have absolutely no interest in talking about every little technical aspect of this camera because let's be honest, there are a plethora of those online already – they're also pretty dull! I'm afraid I won't be talking about how many frames per second of continuous shooting you could achieve or the finest details about it's much mentioned viewfinder (suffice to say it is very nice). What I will discuss amongst other things however is the Fuji's ability to perform in real-life situations and whether it can actually be a main camera in a professional wedding photographer's kit bag, possibly replacing a high-end digital SLR. That's certainly the main question on my mind and I'm positive I'm not the only one thinking this…….
See on www.allisterfreeman.co.uk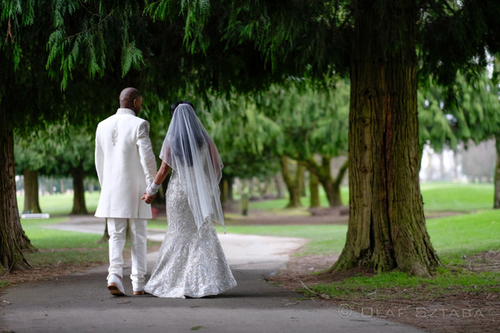 While we view ourselves as landscape and fine art photographers, we don't shy from other areas of photography. Quite the contrary! While photographing landscapes we usually travel to less popular locations, enjoy the serenity of the mornings and take our time to focus on the scene. As a result the majority of our work is being done in isolation. While we cherish those moments, sometimes we want to challenge ourselves with different genres of photography. One of them is wedding photography. While wedding photographers sometimes receive a bad rap from their peers, we hold many wedding photographers in high regard. It is a very demanding business, which requires the highest skills, especially in composition and lighting. The part that attracts us the most is the interaction with people and seeing their reactions and emotions. So to take a break from our usual work, Kasia and I occasionally photograph a wedding. Recently, we had the chance to photograph a stunning ceremony with the X-T1, X-Pro1, X100S and XF 35mm F1.4 and the latest 56mm F1.2 lens. In fact we took nearly 70% of all images during the day with the XF 56mm F1.2. After reviewing our material, we both agreed that this is the best, sharpest X-series lens from Fuji ever, and one of the best we have ever shot with. But see for yourself. All the images are JPEGs straight from the camera. Notice the beautiful skin tones, bohen and colour rendition. For the father's portrait we used Westcott IceLight. All images below, except the groom getting dressed (X-Pro1 & XF 35mm F1.4), were taken with the Fujifilm X-T1 and XF 56mm F1.2………
See on olafphotoblog.com

---
Fujifilm Fujinon XF 56mm F1.2
Do you love my work and want to support me? If you're planning on buying camera gear, you can check out above-noted links. Prices remain the same for you, but a small percentage of your purchase value is valued back to me. Thank you!
---