Wedding Photography
…. its been nearly 8 months since I got my hands on the X-T1 and I have used this camera under all possible conditions. I've shot weddings, baptisms, concerts, fashion, babies, street, wildlife with a 300mm Nikkor and a Kiwi adapter, lightning strikes under rain and wind, landscapes, long exposures and the list goes on. The Fuji X-T1 for my needs is the perfect tool. It may at times find it hard to grab focus when being pushed to its limits under some extreme lighting conditions such as very low light or bright light directly behind the subject but this is a very rare situation, in the last 8 months i only remember a couple of times when this has happened. Would a DSLR have done better – maybe, but overall, the X-T1's performance has left me more than satisfied. The future is looking bright for the Fuji X series of cameras.
Source: www.johncaz.net

---
Fuji X-T1
Do you love my work and want to support me? If you're planning on buying camera gear, you can check out above-noted links. Prices remain the same for you, but a small percentage of your purchase value is valued back to me. Thank you!
---
Specifications on paper look good and all but real world use is where its at (or at least for me anyway). You have no doubt heard of the Fujifilm X-T1 and you are probably here because you want to know how well it performs. Not on paper. Not just image quality. But the whole package. Disclaimer: The opinions expressed in the following Fujifilm X-T1 review are that of my own alone. No third party has endorsed or paid/requested for the following comments. I am by no means a professional reviewer. The following article describes my experiences with the Fujifilm X-T1 as a professional wedding photographer. Worry not, this will not read like an infomercial. We've all seen Fujifilm's endorsements. They're cringeworthy. To some, I am an indecisive gear whore who would be a better photographer if I settled on something. Others have described me elsewhere as a nobody. Nevertheless, I hope the following comments will help you in your decision making process……..
Source: www.danielkcheung.com
Another wedding photography post today. Again I was asked by a very dear friend of mine (Also being the best colleague in the world) to take photos at her wedding. I was also invited as guest, so I had double roles to fill! Again the images was taken using the x-pro1 with the 35mm f/1.4, the X-T1 with the 56mm f/1.2 and the trusty x100s. I wish Thomas and Gitte all the happiness in the world…….
Source: jonasraskphotography.com
So we are in July, ALREADY! Half of the year is over – "Time is the only currency that you can spend, but never make." Here is a snapshot of my 2014 so far. Thanks to everyone that has been part of it, let's see what the rest of the year brings. p.s : I will be catching up on some blogging soon  :)
Source: vopoku.com
Yesterday I assisted in the coverage of the wedding of Samantha & Richard Demko which was held at Chiddingstone Castle Kent.   From the minute I arrived I knew this was a very very special wedding, no expense spared…the Bridal party were stunning, and Samantha the bride was mind glowingly beautiful.  She had a glow about her that only a woman in love could radiate.  I get to see so many stressed brides, Samantha certainly wan't one of them – she had everything planned to the tee.   The weather was looking unsettled during the bridal preparations, and it looked to thwart an outside wedding which they had planned….in the end the sun did good and followed was a beautiful ceremony held in the Orangery to the rear of the castle in the quaint gardens. Here are few images I made from the day, as always my X-Pro1 is performing flawlessly- discrete, understated and always a conversation piece. Sam & Rich if you are reading this I mean it when I say "It was pleasure to be part of your big day" – the boys and girls were immaculately turned out and everyone made me feel very welcome to be your photographer….
Source: www.stevewoodphotographer.com
Il y a un peu plus de quatre mois, j'ai décidé de switcher de Nikon (D4) à Fuji (X-T1). Depuis ce moment, pour certains, je suis devenu un profond imbécile, un amateur, un fou et/ou un original (les murs ont des oreilles); et pour d'autres, je suis devenu un héro. Peu importe, je m'en fous de ce que les gens pensent de moi (vous devriez essayer, on vit mieux). L'important pour moi est d'avoir trouvé chaussure à mon pied. Certains aiment les grosses bottes renforcées, très lourdes et peu élégantes. D'autres aiment les chaussures anglaises faites à la main, en cuir et très coûteuses. Certains ont des besoins en fonction du métier qu'ils exercent. Un ouvrier sur chantier ne va pas porter des tongues. L'important est de trouver l'outil qui vous convienne en fonction de vos besoin. Dans mon cas, en tant que photographe, le Fujifilm X-T1 me sied parfaitement et répond à mes besoins…….
Source: blog.k-pture.com
I'm known for being incredibly picky about the gear I use. Photographers tend to say "it's the photographer, not the camera" and they are right in a way. However, the truth is that the camera either does or doesn't allow you to take the photograph which is in your mind. Would Da Vinci have created the Mona Lisa with finger paints? He might have produced something amazing still, but it wouldn't have been the exact Mona Lisa. My view is that most photographers don't push their equipment all that much. They take photos of relatively static subjects in not very challenging conditions. That's very different to my world. I shoot moving subjects in dark and rainy conditions at very low DOF and I really push my equipment to the limit. I don't want my work to be compromised by the tool used to create it. Some wedding photographers work very differently to me too – they might shoot mostly static subjects with flash at f5.6 all day for example, or they might be totally reportage and take only 300 photos in a day – so even within the wedding photography genre you have a massively mixed bag. So … does the Fuji X-T1 compromise my wedding work? Or does it add to it? Read on ….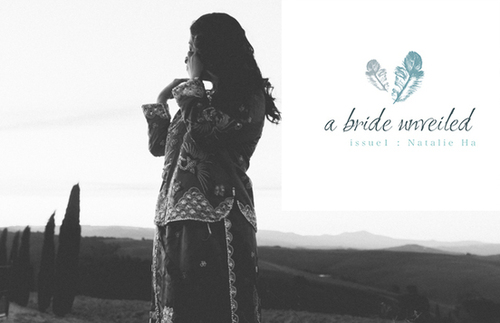 My parents are Chinese, they were born in China, where they lived for a few years and then they moved to Vietnam where they spent a lot of their years. They had to make a run for it when the war started, my mum and dad split the children up, they had five children at the time, dad took the boys and mum took the girls. My mum made it to L.A and my dad went to Hong Kong, and they had to somehow find a way to meet each other again. Eventually my dad also made it to L.A, him and my mum met up and they moved to England. They pretty much trekked around Asia, then to L.A (where they could have settled down) then they moved to England, where I was born……..
See on beautifulblissbridal.com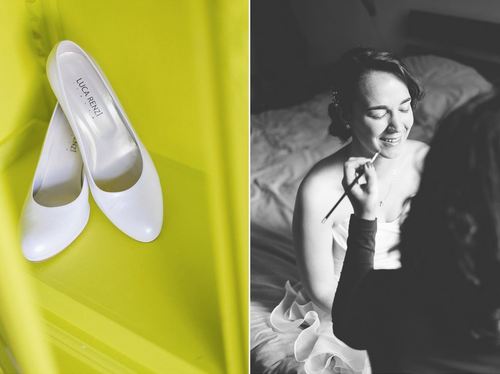 After getting to know the XT1 (and XF56) for a couple of weeks I felt confident enough to challenge myself to try and use it as a primary body. I would still use my 5DIII but I didn't want to give the XT1 the role of backup/secondary. I wanted to see if it could perform as the primary-body in the near future. The main reason why it is difficult to just change camera's is that the couple has booked you more than a year in advance based on a portfolio shot entirely with full frame bodies & fast primes. So I wanted to be careful not to have a different style or feeling towards my pictures just because the camera has changed. Yes, the photographer makes the picture, not the camera , yada yada …. but there is no denying that the XT1 is a different animal and it has an impact on your photography. It also takes some courage to leave behind what you have loved & known for all these years. Yet, that is part of the excitement of the X series. It challenges you!…..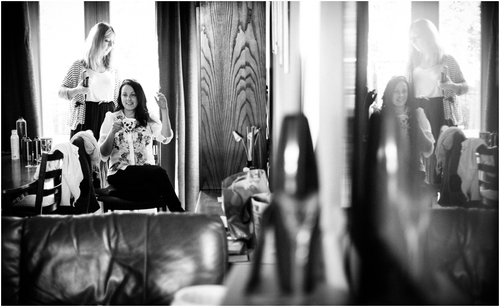 Todays blog post is a little different from usual, being aimed at fellow photographers. Below I've posted a few images from a complete wedding with the Fuji X Pro 1 camera. I've tried to keep away from the technical details, so hopefully everyone can enjoy the photos. The Fuji X Pro 1 is a relatively new camera, that is increasing in popularity, especially with documentary wedding photographers due to its small size and amazing image quality. The camera does have a few quirks, but as already mentioned, I'm not getting into technical with this post, and will let the images speak for themselves instead, which is my way. The first complete wedding I shot using the Fuji X Pro 1 was Lydia and Michael's, the perfect wedding opportunity as it was a lovely small intimate wedding. A relaxed affair, without some of the more 'usual' aspects such as 1st dance. Being unobtrusive was of paramount importance, and I think this little camera helped me achieve that. I used the X Pro 1 at this wedding alongside my trusty Canon 5d Mark III, and I would say about a 3rd of the images handed to Lydia and Michael were shot with the X Pro 1, nearly all using the 35mm lens (approx 50mm equivalent)…….
See on www.adamrileyphotography.com