Wedding Photography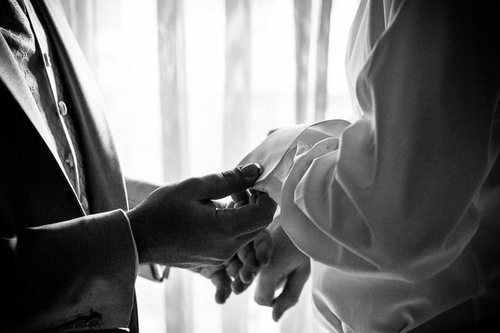 Big weddings, small cameras. Here are the pro tips you need to survive.
…. as always, I learned more in a day's live shooting than you ever can in hours of studying forums, reading manuals or even in safe practise shoots. At one point you just have to make a leap of faith and deal with anything that turns up. None of this is really news but here are my main pieces of advice from the day:
Forget multi shots – I typically leave a Nikon in "continuous low" mode and shoot either single shots or "double taps". In marginal light the second frame is usually sharper. Forget that. On an X-Pro 1 or X-E1 (can I just call them X-CSCs and we'll agree it means this?) the burst mode can lock your camera for a considerable time. Stick to single shots – first shot is the best, right?
You'll need spare batteries. More than you think. An X-CSC goes from "everything is great" to "I don't have enough battery to turn on the low battery warning" in about 2 shots. Change early, change often. In 8 hours' shooting I made it all the way to the 5th battery I had with me. The 16GB cards I had in each camera weren't full.
 The Q button is your friend. I have a number of shooting profiles set up under the quick menu which are identical on both cameras and can swap to my preferred black and white or macro settings at the push of about 4 buttons.
 Auto ISO is not your friend. This has been pointed out all over the web and hopefully Fuji will fix it in a firmware upgrade. The floor setting for shutter speed in auto ISO are way too low. If you shoot auto ISO you will get blurry pictures. I can handhold an X-CSC at slower speeds than a DSLR but still I got blurred pictures if I nudged it to auto ISO.
Strong backlighting can confuse autofocus. When a subject has their back to a bright window I'll often dial in +2 EV of compensation or more on a Nikon. On the Fujis +2 is your max and there seems to be a risk that the autofocus will be wildly out.
I took the EF-20 flashgun. This isn't really versatile enough for me. I shoot a lot of available light (or off camera lit pictures) but when I need flash I need more. I'll look at some other options – there seem to be plenty.
Speaking of flash, the X-E1 hotshoe seems to have a little play in it. I was using a remote trigger to run my Strobeam lights. This has worked perfectly on a number of cameras but if it gets the tiniest knock in the X-E1 then it won't make contact and the lights won't fire. If you're shooting on flash then consider leaving image review set to "on 1.5s" so you can double check. I usually leave it off to avoid confusing myself.
I would have changed to using the X-Pro 1 with flash but for some reason I couldn't get it to fire at all – I know that's my fault. It will be a menu setting.
It's too slow (for me) to change AF point on the fly in a live fire environment. Focus and recompose. Be careful with that at f/1.4….
Fuji need to make a decent portrait lens stat. Sadly it's not yet on their roadmap. If the 18-55 is anything to go by then the 55-200 could be quite nice but at f/4.8 it will be a little "slow" for me. I had the Nikon 105 DC and adapter handy but didn't feel confident nailing focus with it on the day.
See on words.peoplebyryan.com
See on Scoop.it – Fuji X-Pro1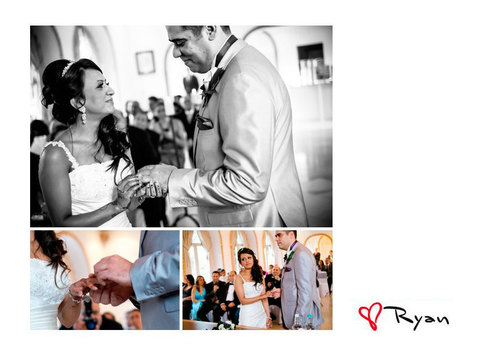 On the most beautiful Autumn day of the year, I headed over to Northbrook Park in Surrey for Kinari and Zaf's wedding. It was kind of an odd feeling when I arrived. For various reasons I hadn't had chance to meet up with Kinari and Zaf before their wedding and we'd done everything by phone and email. But the odd thing was, I knew lots of the people there. There were several people whose wedding I had photographed amongst the guests and all day people kept coming up to me and saying "oh yes, you did my sister's/daughter's/brother's/friend's wedding." Including one couple whose wedding I'd photographed almost exactly 6 years ago. What a lovely warm welcome. Just as well, because the day was beautiful but cold. Beautiful like this…
Jonathan Ryan photographs Kinari and Zaf's wedding at Northbrook Park with a selection of Fuji cameras…

See on peoplebyryan.com
See on Scoop.it – Fuji X-Pro1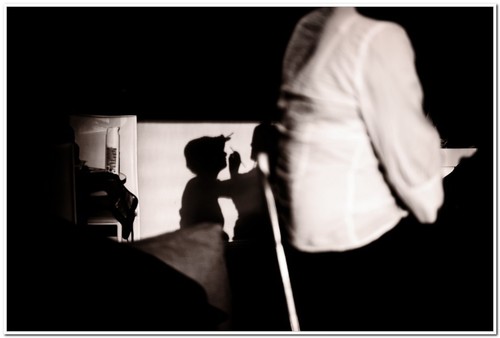 A week or so back I shot another wedding predominately with my Fuji X-Pro1 system. I've just got to the editing stage and wanted to pop up a couple of images that struck me and explain why; The first image was shot with the 60mm macro lens. I love this lens, and in fact, I think it produces the best optically out of the three prime lenses available. It's pin sharp and in macro mode it produces incredibly clear close up images. I've been taking it along to weddings with me for a while and have used it occasionally but rarely in anger. Focusing of this lens is relatively slow (which makes sense considering it's a macro lens) but I wanted to use it in this situation as I was quite a distance away from the bride during the preparation photography. I've shot this in JPG and and decreased the exposure compensation to remove most of the clutter in the background (there was bright streaming light on the brides face from a window at the front). I shot a whole sequence of wedding preparation photographs using the lens and I remain immensely satisfied with this lens. The second image was shot on the 35mm lens. Again, I've used the exposure compensation to a certain extent to affect the structure of the image. I've cleaned up a few more elements in the background to make the image stronger still (I think). I'll be sharing a lot more images from this wedding when I blog it later in the month but in the meantime the Fuji X-Pro1 remains a reliable workhorse for me as a wedding photographer. I've yet to see the X-E1 but the reviews so far are also very impressive.
See on Scoop.it – Fuji X-Pro1


I've now been using my Fuji X-Pro1 for around six moths professionally. Initially, I was commissioned by Professional Photographer magazine to test and review Fuji's (then) latest addition to their X-Series camera range. I was so taken by the camera, that I got one straight away, along with the three lenses that were initially on offer. I'm a professional wedding photographer by trade and I specifically shoot in a reportage or documentary wedding photography style and the Fuji X-Pro1 seemed like a perfect tool for that job at the time. I already had the Fuji X100 which I also loved, and also used at weddings. However, there was always the nagging feeling that the X100 just wasn't quite up to the mark for professional wedding photography – specifically the inability to change the lenses. I still have my X100, it's battered and bruised and well loved. It's my go-everywhere camera and I don't intend to part with it, but when the Fuji X-Pro1 came along I was very excited by the opportunity that it gave me to compact the equipment I used, make it lighter and allow me to get in closer than ever before whilst still being as unobtrusive as possible. I recently took ownership of a Canon 1DX and whilst that is an amazing camera in it's own right, it won't be replacing my X-Pro1 at weddings. This won't be a full technical review – you can find many of those on the Internet or indeed an more in depth review in my article at Professional Photographer magazine. This is more a findings overview, along with some pictures……
See on www.kevinmullinsphotography.co.uk
See on Scoop.it – Fuji X-Pro1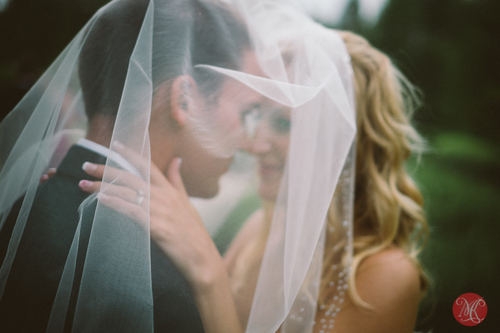 So the big day has arrived for Cheryl and Dan. I was shooting along with Randy Pond Photography. It is so much easier to cover a wedding, knowing that you can completely rely on your friend and partner. This wedding was wonderful. It was held at the Devonian Gardens, west of Edmonton. It's a very popular place for weddings. I used the Fuji X-Pro1 as the main camera and my Canon 5D as a backup…. yes a bit silly maybe, but it worked out great. Fuji can definitely deliver the quality. Here are some images from that beautiful day.
See on www.miksmedia.net
See on Scoop.it – Fuji X-Pro1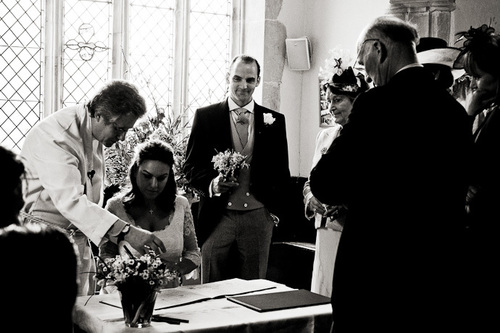 I've been using the Fuji X-Pro1 regularly since it was released in March. It has been the camera I go to first for personal work (including the birth of my second son), and at most weddings I have shot since then as well. Today Fuji released v2 of the firmware for the camera and lenses, and in doing so they addressed the main issue that I – and users in general it seems – had with the camera: it's focussing. It had never been quick to focus, but I mainly found it to be accurate except for when the light levels really dropped. The slower speed didn't bother me greatly as I always try to slow down when working anyway. I considered the Fuji to be more related to using a manual focussing rangefinder, than a complete SLR replacement. All change now…..

See on www.andyrapkins.co.uk
See on Scoop.it – Fuji X-Pro1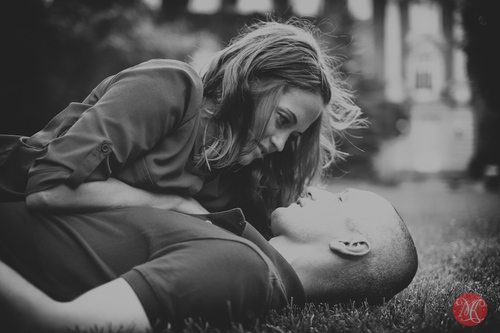 For wedding photography, I have partnered with a friend of mine, Randy Pond, from Randy Pond Photography. We have been shooting weddings for about 2 years now. For this lovely couple engagement session, I thought it would be great to try out off camera flash with my Fuji X-Pro1. I wasn't disappointed. Using Radio Poppers JrX system as the main source for triggering my Canon flash, I had full control of the flash power remotely. The only bad design on the Radio Poppers JrX system is the fact that camera unit has the antenna protruding from the bottom of the unit, making it impossible to attach to the hot shoe of the X-Pro1. Luckily the Fuji camera has a PC sync port on the side, and I could connect the transmitter part to it. It does not look very nice, as the transmitter hangs down from the camera by a wire, but it works. You just have to pay special attention no to loose it. Otherwise everything worked flawlessly. I could easily change the power of the Canon flash right from the camera (actually the trasmitter). But, let's forget the technical mumbo jumbo, and concentrate on Lori and Rob. They are a great couple and the engagement session went wonderfully. I really can't wait for their wedding day!

See on www.miksmedia.net
See on Scoop.it – Fuji X-Pro1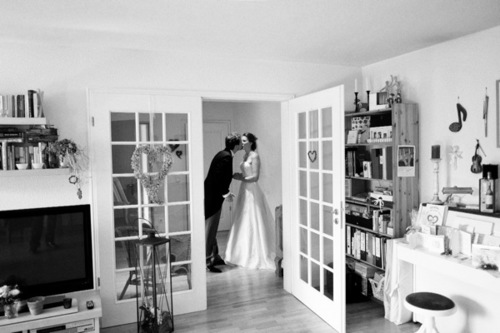 Final thoughts on the Fuji X-Pro 1 and X-100 for wedding documentaries.
Yesterday I photographed a whole wedding documentary only using the two Fuji cameras. I only used the X100 (35mm), the 18mm(27mm) and 35mm(50mm) on the X-Pro1. For backup, I had a second shooter on my side with Nikon gear, so I knew I would be covered or could easily switch system if things don't work out well.
But it did work out very well, so I wanted to share some of my experiences……

See on thomasmarek.blogspot.de
See on Scoop.it – Fuji X-Pro1

Megumi and Jeremy are such a lovely couple and they are a total pleasure to be around. They are going to be such awesome parents! Also, I think it should be mandatory from now on that every maternity session should include a shoulder rub for the mama-to-be from the dad-to-be, amiright? There little one is due mid-August.
All images shot with the Fuji X-Pro1 and 35mm f1.4, edited in Aperture 3 with vscofilm.

See on vanearlphotography.com
See on Scoop.it – Fuji X-Pro1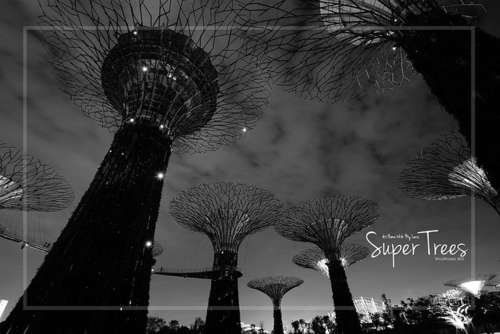 Let me be straight. I love my Fujifilm X100. Despite the fact that people think that I am shallow, I will normally look to the innards and how I use the tools effectively. Seriously nothing beats the direct controls afforded by cameras of yesteryears. Aperture ring on the camera barrel, shutter speed dial on the right edge of the camera top plate. Left hand changes aperture and right hand changes shutter speed and controls the shutter. Quick, fast, accurate and to the point. I would say the form or in this case the dials, dictates how the camera looks like. Good old retro look won't get things done quickly through buttons alone or in some cases it comes with dials. Aperture rings and dials together are the better deal.

See on wilzworkz.wordpress.com