Tips and Tricks
As good as X-Trans sensors are in terms of performance, most software makers have had some trouble with demosaicing the slightly unusual RAW files in the past. Adobe Photoshop Lightroom has been noticeably trailing behind in this regard even back when version 5 was introduced, as I found out in the review. That's not brilliant given that X-Trans has been around for, what, almost three years now? To be completely fair, the paint-like rendering isn't as much of an issue in most cases as one might think, and yet I can't help but wish Lightroom was able to render X-Trans RAW files at least as well as Fujifilm does with its in-camera conversion. After all, superior technical image quality is the whole point of RAW, and Lightroom should certainly deliver. So the question is – does it? Since the X-E2 has permanently taken residence in my camera bag and is now my second tool, if not quite the first one yet, I am very curious to see how my favorite RAW converter will perform. Careful, now. I am about to get technical…….
Source: photographylife.com

---
Fuji X-T1 Graphite Silver
Do you love my work and want to support me? If you're planning on buying camera gear, you can check out above-noted links. Prices remain the same for you, but a small percentage of your purchase value is valued back to me. Thank you!
---
…. a big part of the job in landscape photography is getting there. That's why the way you pack your gear is crucial. Instead of using a dedicated camera bag, I use an insert that can be placed in any regular backpack or shoulder bag. This particular one is a Horus Bennu HD321022. In this photo, I packed the camera, wide lens, cable release, filter holder assembly, filters, charger and two spare batteries. The filters go in a Cokin plastic case or filter wallet, both available from eBay. As you can see there is plenty of room to spare (and I'd love to fill it with an interchangeable Fuji X system soon ). Using an insert keeps your photography kit discreet and flexible. When it's all packed and folded, it looks like this (note the soda can for size reference)……
See on blog.roycruz.com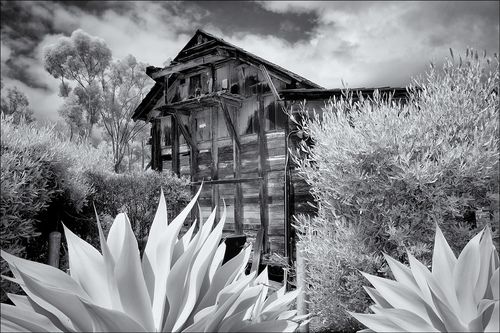 Whilst looking into dark glass (ND Filters) – I came across a number of examples of metering anomalies with the X-Pro1, that suggested to me that this camera was seeing Infrared light, as well as visible light. This was an exciting revelation. A camera that shoots IR out of the box, without requiring permanent internal filter modifications is a great tool for a whole new field of photography. One quick way to find to – buy an IR filter, and try it out. The filter in question is the Hoya R72 – a rather specialist filter designed to block visible light, and allow IR wavelengths above 720 nm to pass through to the sensor……
See on f-sunny.com
I put together a short tutorial video on processing the Fuji RAW files using ACR, in order to give people a starting point for their own RAW file post processing. PP on X-Trans files is different to other Bayer sensor derived images, so yur existing PP may not get you the desired results from the get-go. This video walks you through the import of the RAW file, and processing using the controls in ACR to get a clean, sharp, well exposed image file in Photoshop/LightRoom……
See on f-sunny.com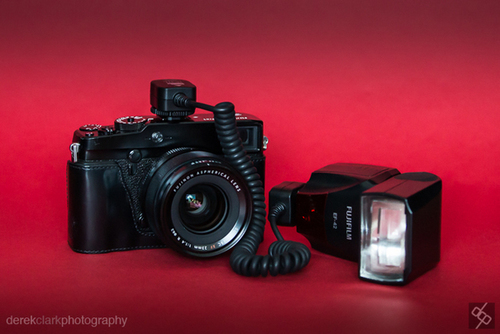 What Is TTL
I'll start part 2 (part 1 is HERE) by describing what TTL actually is. Feel free to skip this part if you already know this. Back in the good old film days a lot of flash guns had a small calculator in the form of a chart or a small disk that rotated. These things basically calculated what setting worked for the Guide Number of the flash you were using. I had a Vivitar 283 back in the early 80′s, which was one of the most popular and reliable guns of it's time. It had a dial built into the hinge of the bounce head (photo left). You set the dial to whatever ASA/Din number your film was (now called ISO) and the dial told you what distance you would cover with the varies apertures. The coloured sections corresponded to a dial on the front of the camera. It all goes a bit hazy after that…it was a long time ago. But I do remember having a cable that plugged into the front of the gun to use it off the camera.Fast forward to today and we have much more sophisticated flashes that talk to the camera and vice versa. The camera takes it's exposure reading through the lens (TTL) and tells the flash the information it needs to know. The flash then works out how much power it needs to put out to achieve a good exposure. The flash gun can also let you know via it's display if the right exposure was obtained……
The reason I put together the first article was to try and provide a solution to a "problem" ; the problem being when using the Optical Viewfinder the auto focus on Fujifilm X-series cameras "is a joke, even when the focus box turns green, nearly half of the shots are out of focus."  Due to this "problem" some users sold their cameras and others shoot exclusively with the Electronic Viewfinder – as its autofocus is "more accurate than that of the Optical Viewfinder's". However, the camera has only one real focus box, so if the autofocus is inaccurate when using the OVF, then it should also be inaccurate when using the EVF. If the focus box is the same in both the OVF and the EVF, then why does the OVF tend to miss the point we focus on? When we look through the viewfinder in OVF mode – this is what we should see by default…..
See on vopoku.com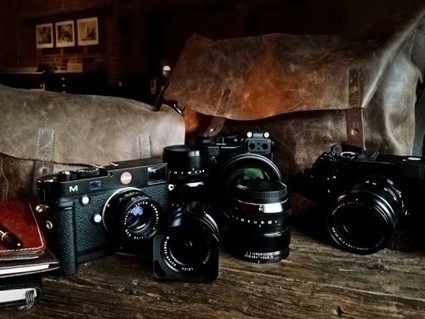 In a couple days I fly to Africa for almost 6 weeks. A week in Lalibela, Ethiopia, then to Kenya to spend 10 ten days in my beloved Maasai Mara to take my mother on her first safari, and then to Zanzibar for over two weeks to get my scuba certification and spend time with my camera in the water. And I'm doing it all with smaller mirrorless cameras. Not an SLR in my kit. I'm quite comfortable with my Fuji XE-1, and because I'm not one to chase fast-moving predators, I think the 55-200 lens will give me all the reach I need,  but I've also got a rangefinder that's new to me and I'm already nervous about the learning curve. It's a bit of a rag-tag kit, but I'm excited about how much lighter this is allowing me to travel, without having to sacrifice image quality…..
See on davidduchemin.com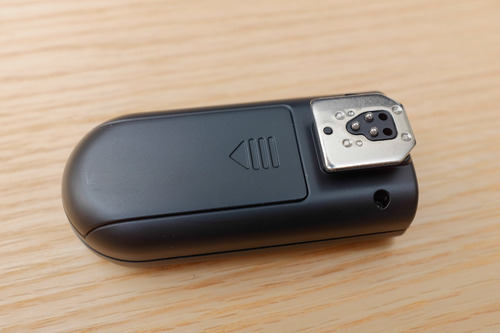 A few months ago, I ditched all my Nikon lenses and my D800, and switched entirely to Fuji X-Pro1 and a Fuji X100S. One of the things that I missed was having a wireless trigger (i used to use PocketWizard Flex TT5/AC3 combo). I bought the Yongnuo 603C having read somewhere that it works with X100S camera, and it indeed worked well. Now, when I tried to do a quick photoshoot for the wife with the X-Pro1, that's when I got frustrated. It would trigger, but it was erratic and would not be synced to the shutter. I was dismayed that I may have wasted my precious $$ on a crap trigger…..
See on idocumentmods.com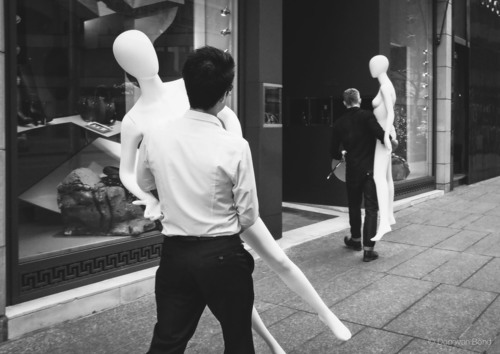 I hadn't visited Engadget in about 4 years, but when I saw "A Guide to Street Photography" on Twitter receiving praise, I decided to check it out. The series is very good, and I recommend checking it out, but I lean heavily towards Antonio Olmos' dark art of manual exposure, and Matt Stuart's manners and autofocus. Matt talks about hyperfocal distance and how he uses it for street photography. I loved how simple it sounded (to implement, not become proficient at) so I thought I would give it a shot. A few days ago, I set out on the streets of Toronto and spent a good 6+ hours wandering and a lot of shooting. A lot. Unlike Matt, I'm not a Leica shooter. I don't expect I ever will be. That's probably because I've never actually touched a Leica camera, but I can't even come close to justifying that sort of price when excellent and relatively tiny cameras like the Fuji X100S are available. The only trouble I had with this camera is people actually did notice it, some even stopped me to ask if I was shooting 35mm film. I'm convinced the more retro-looking silver has a lot to do with that and it's something I hope to remedy next year after the rumoured black X100S is announced at CES, but I'm getting way off course here. I'm relatively new to street photography. In fact, by almost every measure, I'm a total novice. I've really only been shooting street since July when I got the X100S. Zone focusing is also foreign territory for me. The kind of shooting I'd done to date simply didn't require it. With candid street photography, every half second counts so anything that promises I don't have to focus (as much), I'm going to try……
See more pictures on donovanbond.co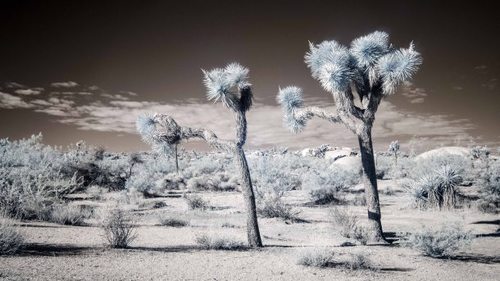 On a recent visit to Los Angeles, I decided to take a solo road trip back to Joshua Tree National Park. The desert park was the staging ground for my first 5D Mark III shoot a couple years ago. This time I wanted to take my X-Pro1 for a real landscape shoot… albeit a relatively short one. Shortly before I booked my tickets to LAX, my cousin Philip mentioned how much he liked some of my recent infrared photography. I think that's when I decided that I would have to try out some out in Joshua Tree….
See more pictures on blog.karimhaddad.com