Tips and Tricks
See on Scoop.it – Fuji X-Pro1

So many people try to win the contest and too many of them fail. So, are there any secret ways how to become a winner? How to win photo contest and let the whole world admire your work of art? Why not figure that out right away?
See on digital-photography-school.com
See on Scoop.it – Fuji X-Pro1

When I first started shooting street photography, I was always frustrated that my autofocus would always be too slow to capture the decisive moment. After trudging around the internet, I was first introduced to the idea of "zone focusing" by Markus Hartel on his blog. For those of you who aren't familiar with zone focusing you essentially use a high f-stop number with a deep depth of field (f/16 or f/11) and have your camera pre-focused to a certain distance to get your photos in-focus. This is beneficial because although modern autofocusing systems are quite good, they are not 100% reliable. Using zone focusing when shooting street photography allows you to get far more keepers.
See on erickimphotography.com
See on Scoop.it – Fuji X-Pro1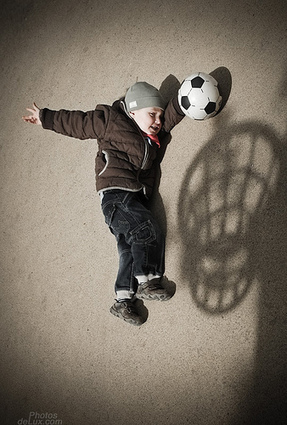 The X-Pro 1 uses contrast detection autofocus (CDAF) compared to phase detection autofocus that is usually found in DSLR cameras. As I have shown in an earlyer post, I like to photograph at minimum aperture to create a shallow depth of field. And in those situations perfect AF lock is essential for good results. The advantage of contrast detection is, that it is very accurate when it locks onto the target. On my phase detection DSLR camera I have gotten used to pushing the shutter half way for 2-3 times before I trust that the AF locked correctly onto the subject.
So is the X-Pro 1 useless for moving subjects? Not at all! You just have to approach things differently to get good results! Here are my tips to get the best results from the X-Pro 1…..

See on fujixfiles.blogspot.de
See on Scoop.it – Fuji X-Pro1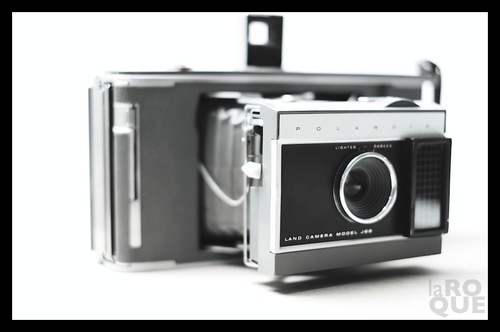 …While on the subject of the X-Pro1 and studio work: I've shot quite a few sessions with it now and it works quite well. It does however require some adjustments, especially when shooting kids or other… let's say less cooperating subjects. I've found I can't rely on the AF keeping up the way it would on a DSLR. By the time you've achieved focus, the shot is most certainly lost. The most effective method I've found is to use manual focus and rely on similar distances to the subject at smaller apertures. I use the EVF to set everything up and switch to the OVF when I start shooting, to avoid lag. It works, although I'm still not yet as comfortable with the camera in that setting as I am with the DSLR. I'm used to reacting very quickly in a portrait session and the X-Pro1 doesn't always follow. This slowing down is something I've come to love for most of what I do but in certain specific contexts it's requiring me to rethink how I shoot. It's an adaptation…
See on www.laroquephoto.com
See on Scoop.it – Fuji X-Pro1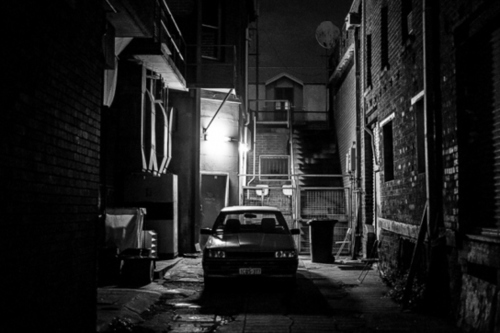 You don't need carrots to see in the dark – you simply need a Fujifilm X-Pro 1. Hopefully the photos and story show just how this camera performs in low light when using high ISO – no need for those carrots anymore! The soles of my shoes were wearing thin. Darkness surrounded me, I was now in the back streets of Fremantle. Rain was softly falling wetting my brow as I clutched my Fujifilm X-Pro 1 protecting it from the unknown surrounds. My backpack felt light as I picked up my pace. The sound of crackling leaves burst into the air as I stepped along the long cobbled paved path. Winter still had a hold on the air as I grasped my jacket ensuring zips were closed. The engineered 35mm lens was fixed tight onto the camera and my ISO control was set to extremely high. As I gazed around me the leaves on the trees were hanging onto flexing branches desperate not to fall.
See on Scoop.it – Fuji X-Pro1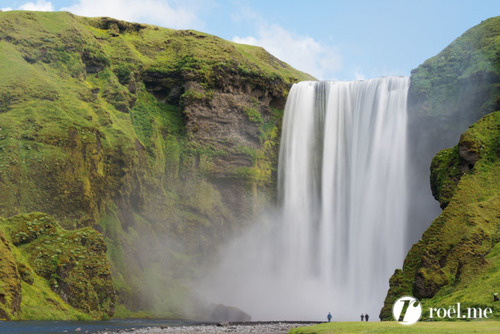 For years I have always wanted to visit Iceland. Many photographers who have been there before are mesmerized by its diverse landscape and staggering natural beauty. There are glaciers, mountains, fjords, wide black beaches and many active volcanoes… It is simply a feast for your eyes and soul…
As I doing some commercial work during my visit, I brought three different camera systems with me to Iceland. They consisted of:
Nikon D800 kit – Nikon V1 and FT1 kit – Fujifilm X-Pro1 kit

See on roel.me
See on Scoop.it – Fuji X-Pro1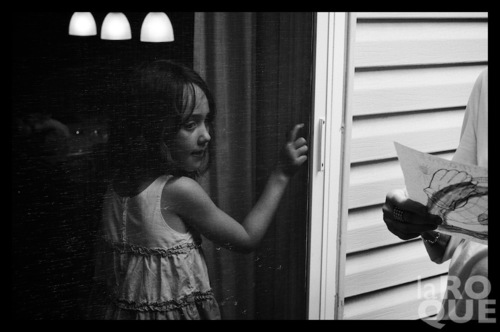 I've never hidden the fact that my images are all extensively post-processed. I've written about it several times. Which doesn't mean I fundamentally alter the nature of the original captures or distort the reality I witnessed. But I do enhance it. I do make it fit into my perception, an interpretation of what I had in mind when I took the shot in the first place. To me this is what photography's all about, beyond choosing the moment, the angle, the exposure… It's a holistic process, all a means to an end. Besides, we're always spinning reality in some way, no matter how honest we pretend to be. Otherwise we'd be nothing more than glorified security cams. I can generally anticipate the final processed look of a digital image the same way film photographers could predict the effect of their chosen film stock and lab process. They knew what loading Kodachrome was going to mean. They knew how pushed Tri-X would turn out, how it would affect the end result and they shot accordingly.

See on www.laroquephoto.com
See on Scoop.it – Fuji X-Pro1

The woman in the image is the Danish model Ann we had taken with us to Sicily in May 2011 for the Overgaard Advanced Workshop. So in this case I know her but it is not a staged photograph.
She had a very nice wardrobe with her and the first evening after we had arrived we went out to have dinner araound 19:00 and she was waring this outfit. I noticed that when a tall blond woman elegantly dressed walked in the streets of Palermo, the men would stop what they were doing and admire the woman with respect.
Thorsten Overgaard is a Danish feature writer and photographer who contributes stories and unique branding to magazines, newspapers and companies through exclusive and positive articles and photos.
See on overgaard.dk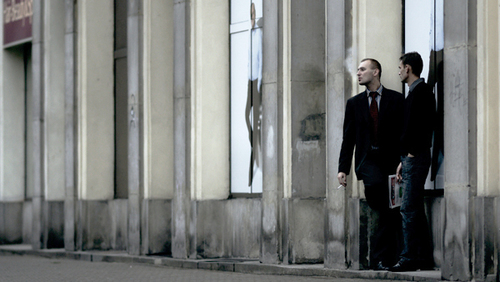 Just as with wildlife photography it is the shots that show behaviour, rather than the pure record pictures, that work best in street photography. To show that behaviour clearly, so that the viewer can recognise what is going on, you have to pick your moment carefully. You have to show the moment in which the action happens.
Decisive moment? This moment is often called 'the decisive moment', but the phrase is so over burdened with history and expectation that I prefer to just call it 'the right moment'.
See on www.wordsonpictures.com
See on Scoop.it – Fuji X-Pro1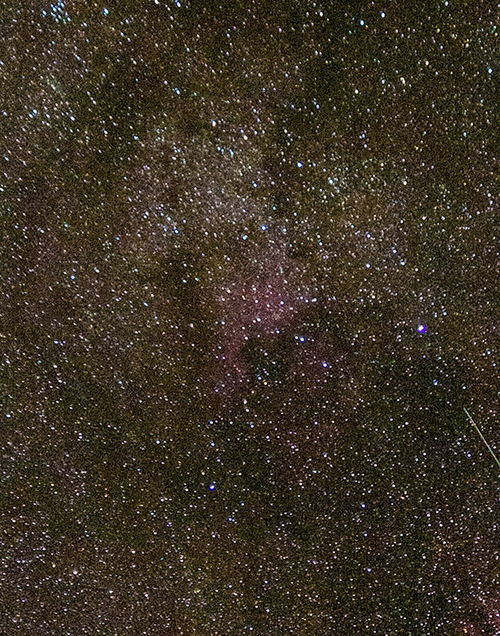 Last week I wrote about my dislike for the Fuji X-Pro1, but that's not to say it's an objectively-bad camera. My personal take on the image quality is that it gets a solid B or B+. I grade on an absolute scale, not relative to other cameras in the same size/price range, so this is fair praise. In particular, its low light performance seems pretty good. The Fuji is probably not better than other cameras of the current generation, but that's a big improvement over my four-year old Olympus. What this really speaks to is the overall state of digital photography today. To put it technically, Fuji's low light abilities are effin' unbelievable.