Tips and Tricks
See on Scoop.it – Fuji X-Pro1

With the X-Pro1 I can go places I can't normally go with my heavy equipment and take photographs that are still relevant," says Christian who has been shooting landscapes for 18 years. There's nothing I don't like about this camera…The thing I love about the X-Pro1 is the size and the fact that you can get really good quality pictures. Landscapes have to be sharp and detailed and the X-Pro1 has all that.
See on Scoop.it – Fuji X-Pro1

Portraits with the Fuji X-Pro1: Just before the weekend I received my Fujifilm Fujinon XF 60mm f/2.4 R Macro Lens for use with the X-Pro1. Although I'd used the lens before for my reviews, it was the one lens of the original three that Fuji released that I hadn't yet got hold of to keep for my self. It arrived just before this weekends wedding so I didn't have time get used to it before the wedding. I took it out on Sunday whilst in the kitchen with the kids. These are literally the first two shots I took with the 60mm lens.
See on Scoop.it – Fuji X-Pro1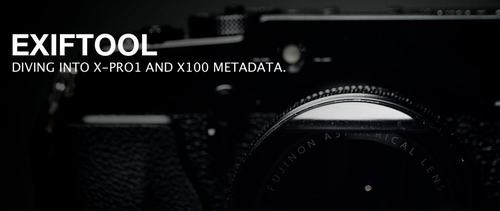 I'd always been rather satisfied with Aperture 3's metadata views until I started shooting the X100. Why? Because the EXIF data in Aperture doesn't include Fuji's proprietary film simulation info (available in JPEG mode). And while it was frustrating on the X100, it's become more of an issue with the X-Pro1 since I tend to play with these a lot more, especially the two Pro-Neg simulations which I've become quite fond of. In fact, my studio preset is based on Pro-Neg Std (with raw as a backup).

See on www.laroquephoto.com
See on Scoop.it – Fuji X-Pro1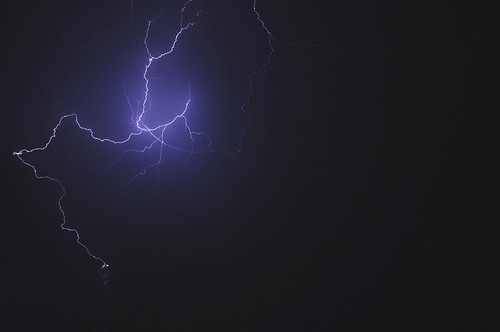 We had a very ambitious storm last night, and where there's a storm, there's often lightning. Nasim has a detailed article written on "How to Photograph Lightning", so if you hear there's a storm coming in your area and you want to grab some amazing shots of it, Nasim's extensive article will help you be prepared from the start.

See on mansurovs.com
See on Scoop.it – Fuji X-Pro1

Question: Is there a setting you leave on most?
Answer: My main way of shooting the x100 and xPro-1 is completely different than how I shoot my other cameras on jobs. Here's how my X cams are typically set up…
See on zarias.tumblr.com
See on Scoop.it – Fuji X-Pro1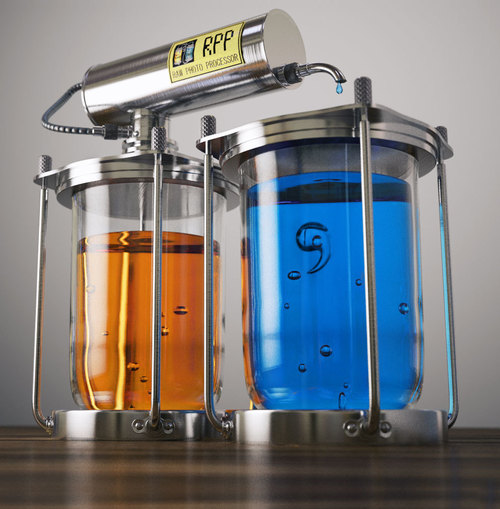 RPP is a Universal application that works on all G4 and higher PowerPC and all Intel based Macs with Mac OS 10.4, 10.5, 10.6 and 10.7.
Version 4.6.0 released
New features in 4.6.0:
• Added support for Sony RX100, A37, A65, NEX-F3; Fuji X-Pro1; Samsung NX200; Nikon D800E, P7100; Leica M Monochrome;
• Added support for lossless DNG compression (LR4 uses it now).
• New profiles for Panasonic G2, G3, GH1, GH2, GX1, GF1,GF2,GF3, GF5, LX5; Pentax K-x, K-5, K-r, K-7; Samsung NX*; Nikon D300S, D7000, D5100, D3200, D3100, J1, V1, D800, D4; Canon 5DMkIII; Sony NEX*, SLT*; Leica M9;
• Added new batch mode, button Run Batch in History window (see chapter Batch Processing Mode).
• Added Settings Selector to menu Settings (see chapter Workflow Helpers).
• Double click in preview window alternates zoom-to-fit on and off.
• New Diagnostic item in the Help menu. Use it to substantiate your emails with any complains.
• Fixed many bugs, added new ones.

See on www.raw-photo-processor.com
See on Scoop.it – Fuji X-Pro1
Jon from Robert White Photographic show the Fuji X Pro 1 with the M adaptor for Leica Voigtlander and Zeiss M mount lenses.
The Fuji X- Pro mount adapter that allows the use of a wide variety of M Mount lenses on the X Mount camera body. It is built with a three-part structure that uses optimum materials for each of the components, to accommodate perfect fitting with high precision.
The adapter also features electronic contacts for communicating signals with the camera body and a function button to allow users to easily choose necessary settings and functions. The bright frame, shown in the Optical Viewfinder mode, changes according to the defined focal length for easy shooting.
See on www.youtube.com
See on Scoop.it – Fuji X-Pro1

I had only half an hour to walk along the Thames and grab a few shots. All pictures were taken with Fujifilm X-Pro1 set to ISO 6400.
See on www.jakubpuchalski.com
See on Scoop.it – Fuji X-Pro1

When it comes to street photography, it is easy to get caught-up in the hype of new cameras, spending too much time on blogs, and not enough time out shooting. I think one of the most difficult things in street photography is to find enough time to shoot and being able to also relax when out on the streets. I suffer lack of focus, obsession about gear, and also not enough time out shooting on the streets. It is a battle I constantly fight with myself to change. If you ever felt that you have had difficulty finding focus in street photography, hopefully this advice I will share will help you.

See on erickimphotography.com
See on Scoop.it – Fuji X-Pro1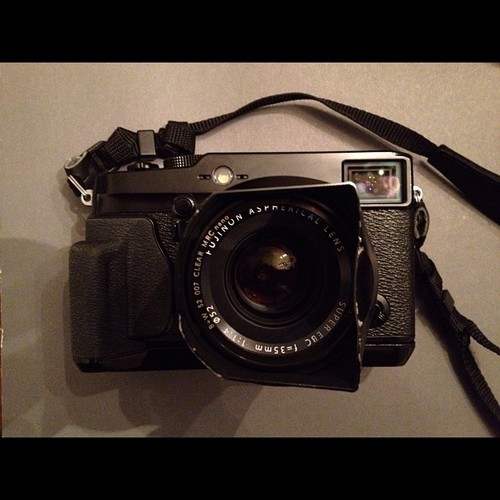 Lessons of the day :-)
1) Do not take a pictures of motorcycle gang members without asking persmision first.
2) The Fuji X-Pro1 can take a slam to the pavement and brush it off like they were school kids on bikes.
3) I'll never go back to Canon or Nikon.
Visit Jason`s website: