Tips and Tricks
See on Scoop.it – Fuji X-Pro1
Personally, coming from a Canon EOS 40D, 60D and 7D I think the autofocus on the X-Pro1 is quick for what type of camera it actually is. It seems like the X-Pro1 is receiving a lot of criticism regarding the autofocus speed, but I'm thinking that this is because of too high expectations from people which are moving away from DSLR's (Phase Detection AF) to a mirrorless and more compact camera with contrast based autofocus. Is it really that sluggish? I personally don't think so.
See on www.youtube.com
See on Scoop.it – Fuji X-Pro1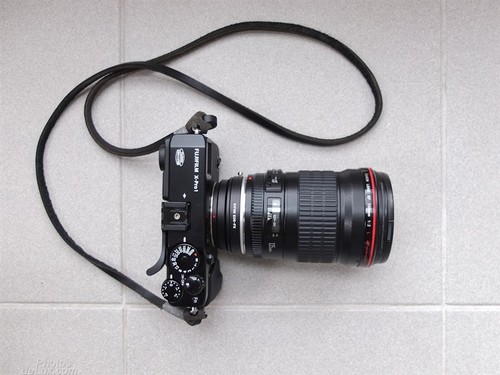 Smatty continued his test of the Kipon Canon EF to Fuji XF lens adapter on last weekend.
Canon EF 85mm f/1.8 -
Canon EF 135mm f/2 L and
Canon EF 70-200mm F4 IS L plus TC 1.4x II
Question:
How do you adjust the aperture on an EF lens attached to the XP1? I have an FD adapter, and I got it because my FD lens has a manual Aperture ring, I assumed EF wouldn't be compatible since it's an electronically controlled aperture…
Answer:
So you can only use the Canon lenses at its wides aperture when connecting to the adapter. If you want to stop down there is a workaround by connecting it to your Canon camera, set the desired aperture, press the DOF preview buttton and pull the lens off while you still press the DOF preview button.
Smatty's Website http://www.PhotosdeLux.com

See on forums.dpreview.com
See on Scoop.it – Fuji X-Pro1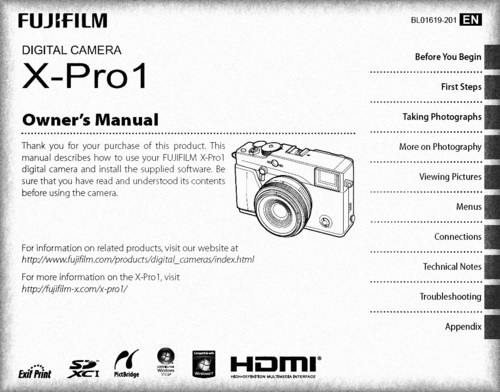 Page 30: Silent Mode
In situations in which camera sounds or lights may be unwelcome, press the DISP/BACK button for a second, or select ON for a SILENT MODE in the setup menu (note that silent mode is not available during movie playback). The camera speaker, flash, and AF-assist illuminator/self-timer lamp turn off and flash and volume settings can not be adjusted.
See on Scoop.it – Fuji X-Pro1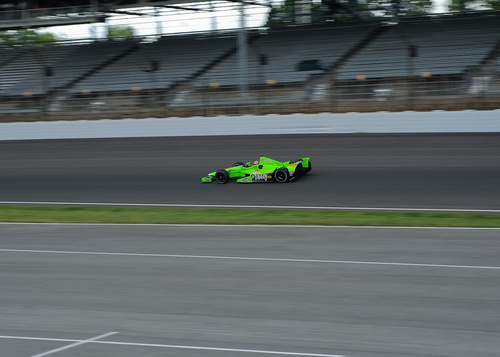 Well I made it to the Indianapolis Motor Speedway for "Happy Hour" today. For those of you who are racing illiterate. Happy hour is the last hour of practice when the shade comes over the track and the lap times are usually the fastest of the day. This is my first time of the season seeing the new cars and engines. Normally I work one race before the Indy 500 gets here. Not this year. So after a weekend of soccer pictures off to the Speedway to see what this Fuji X Pro 1 can do with Indy Cars.
See on atokarzphoto.zenfolio.com
See on Scoop.it – Fuji X-Pro1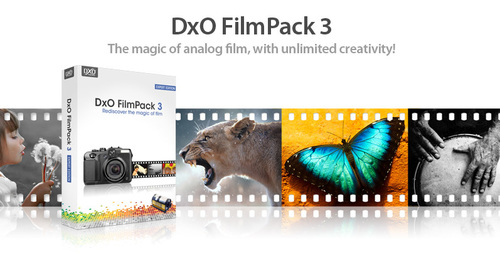 DxO Labs have released an update to DxO FilmPack, which adds compatibility with Adobe Photoshop CS6. Allowing users to apply the aesthetic signatures of dozens of films or one of 25 creative renderings to their digital photos, DxO FilmPack v3.2.2 is compatible with DxO Optics Pro 6 & 7, Aperture 3, Lightroom 3 & 4, Photoshop Elements 9 & 10, Photoshop CS3, CS4, CS5 and now CS6. Additionally, it is also available as a standalone application that runs in both 32 and 64 bits under MacOS and Windows.
See on www.photographyblog.com
See on Scoop.it – Fuji X-Pro1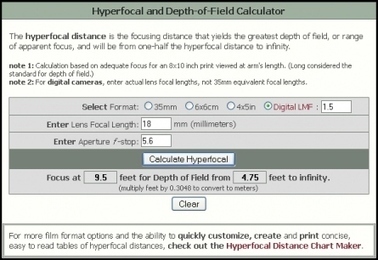 Like photography itself, the issue of image quality can be addressed either simply or with great complexity… depending on one's personal proclivities. One way that "pixel peepers" analyze image quality before buying a new digital camera is by squinting at enlarged patches of competing models' images taken at various ISOs.

See on camerau.wordpress.com
See on Scoop.it – Fuji X-Pro1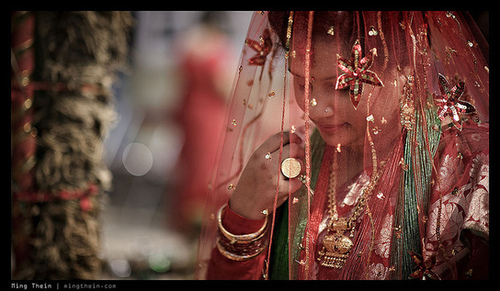 Introduction: This has been one of, if perhaps not the most difficult essay to write so far: it concerns a topic that's fundamentally important for all serious photographers, yet is extremely difficult to define in a strict technical sense due to its very nature. It's the only essay I've had to stop and start writing several times because I penned myself into a corner. What you read is the culmination of many sessions and days of work. I hope you find it useful.

See on blog.mingthein.com
See on Scoop.it – Fuji X-Pro1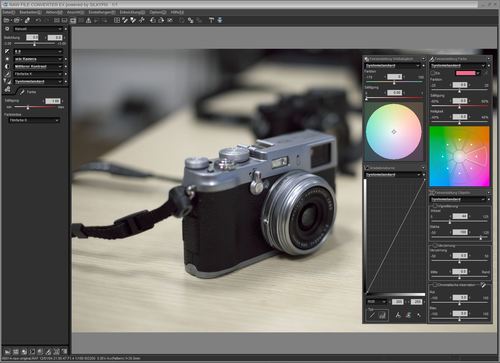 Silkypix is versatile imaging software bundled with recent Panasonic, Samsung and Fuji cameras. While it will process both RAW and JPG images, some reviewers have scorned it just because it is a little different, rather than take the time to find out how to use it. Most of those differences, including its sequential layout of tools, result in a simple, effective work flow with excellent results and image
quality. Here are some helpful tutorials on how to get the most out of Silkypix.

See on photo.computerwyse.com
See on Scoop.it – Fuji X-Pro1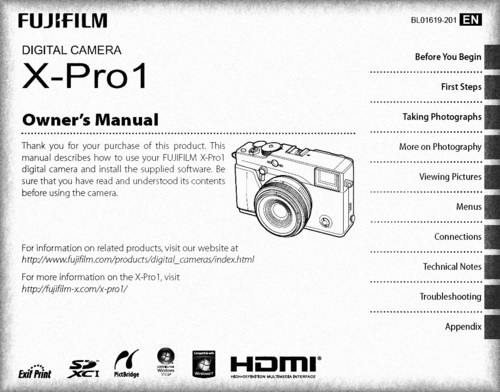 Page 24: Program Shift
If desired, you can press the selector left or right to other combinations of shutter speed and aperture without altering exposure.
(NOT available if AUTO selected for ISO or DYNAMIC RANGE and flash TTL auto)
See on Scoop.it – Fuji X-Pro1
Learn how to take close up photographs with professional photographer and teacher, Jackie Ranken. Jackie talks about macro photography and using a macro lens creatively. Works also perfect with the X-Pro1 ;-)
See on www.youtube.com