Tips and Tricks

This is an official guidebook for the premium interchangeable lens camera, FUJIFILM X-Pro1. It is intended to help users enjoy photography even more with tips on how to use each of the various functions. It also includes an interview of photographer Mr.Yoichi Sone on the spectaculars of X-Pro1 and a gallery of his works from Macao. The guidebook will also provide users with instructions on how to use the attached RAW file converter, RAW FILE CONVERTER EX powered by SILKYPIX®.
See on fujifilm-x.com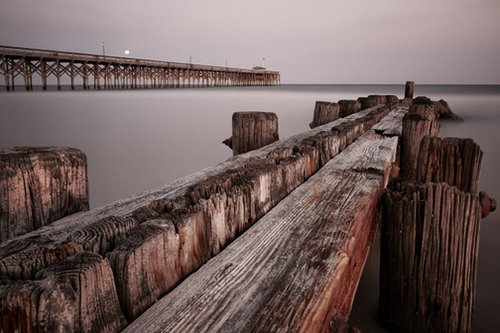 The long exposure game, is one of compromises: fighting too little light, balancing the moon and its reflections, cameras and lenses, camera meter or external meter! Long exposures are one of the more difficult photographic styles and one that takes experience and patience to master.  As such, the photographer needs every helpful trick that they can gather into their bag of tricks in order to generate, stunning etherial images! …..
See tutorial on markhilliardatelier.wordpress.com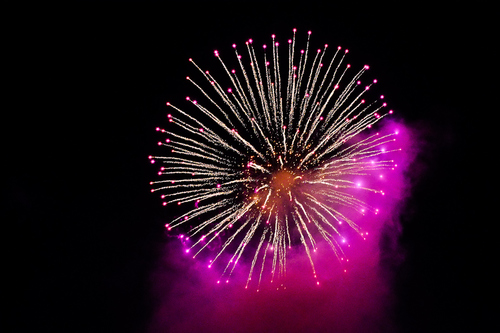 Most techniques for photographing fireworks typically involves the mounting of the camera on a tripod and setting a slow shutter speed to capture the streaks of light. With the Xpro-1 and 35mm 1.4, I decided to try something different, setting the ISO to 5000, and aperture to F7 and shutter to 125. I attempt to capture the new year fireworks at Marina Bay in Singapore hand holding the camera. That's right, no tripod or slow shutter speed, handheld shots this time round….

See on lucpher.wordpress.com
To date Adobe Software hasn't come up with reasonable raw processing for the Fuji X-trans sensor. The way the new sensor captures and processes light requires new thinking on their part and as yet Adobe has been satisfied to rework their current formula to produce acceptable, but not outstanding images. The jpeg processing in the Fuji camera can do it, SilkyPix can do it (albeit through a rather arcane user interface), and Phase 1in the beta release of their raw processor – Capture 1 – has apparently been able to do it. I gave a beta version of Capture 1 (which includes updated processing for the X-trans sensor and Fuji X series camera profiles) a test run. If it works as well as touted, I'll have to think long and hard about switching from Lightroom which for me so far has been OK …. just. To have two different cataloging systems – for Lightroom and for Capture 1 – is a bit daunting for me.
Now onto the XP1 and the 18-55 zoom lens. I was out on the streets in New York City yesterday with the intention of shooting most of my images at the 55mm setting with OIS (Optical Image Stabilization) turned on. Previous to my outing yesterday, I discovered information about how the OIS works between the camera and lens, and understanding how to use it affects both image quality and battery life. There is a new setting in Shooting Menu 5 called 'IS Mode' for which there are two settings with descriptive names of IS1 and IS2 – oh so helpful. In the IS1 option OIS is on and running continuously whenever the camera is turned on and a lens which has the OIS functionality is mounted and the function on the lens is acctivated. In the IS2 option OIS is activated only when the shutter is depressed half way before shooting.
Ah me, there's always trade-offs in life, and especially in photography.
If IS1 is selected, the OIS runs continuously which creates a serious drain of battery power. But it also means that the teeny weeny gyroscopes in the lens are always engaged, running, and ready to stabilize without the slightest delay. This, not surprisingly, results in a very large percentage of the images shot in this mode being completely unaffected by lens motion or shake at slow shutter speeds.
If IS2 is selected, the OIS kicks in only when the shutter is depressed half way. So power from the battery for the OIS is used only at that time which, of course, results in a significant saving of battery power. However, in the time it takes for the battery to get the gyros up and running, and to stabilize the image the camera can still fire the shutter if the button is depressed quickly in one continuous motion. This resulted in a significant number of images shot on Friday (in this mode) being not optimal.
Sometimes the story or the expression of the person in an image is significant enough that I process and post it even with its technical shortcomings. So here's what I got from my outing on Friday. The first was shot at 55mm and, with the OIS set to IS2, was one of the few at that focal length that were spot on…..
See full article on genelowinger.blogspot.com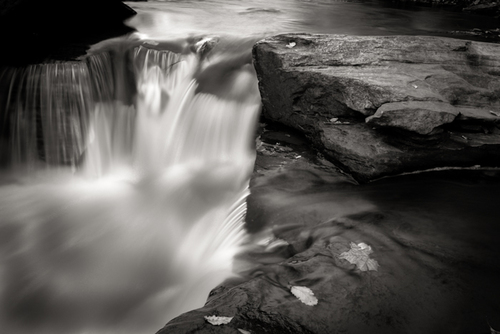 I've really enjoyed working on my long exposure photography technique. I wrote about it here recently. The image above is another long exposure image of moving water on Vickery Creek in Roswell, Georgia. I've taken a number of long exposure images in my day but it's only been recently that I've tried to make images that have some artistic value, particularly in the realm of black & white images. That means I've spent time focusing on the proper balance of tone across the image and I've ensured that there is detail and texture in the water. Since the eye is immediately drawn to the brightest part of an image, nothing detracts more from an otherwise fantastic image than blown out highlights in the water.
Long Exposure Photography Equipment and Processing
For this image, I used the tripod mounted Fuji X-Pro 1 with the Fuji XF 18mm F/2.0 lens. In addition, I used a 6 stop B+W Neutral Density filter to allow me to slow the exposure down. Exposure was +1/3 of a stop for 3.5 seconds at F/8 and ISO 200. One of the great things about a tripod is that it really slows down the composition effort when making a photograph. I've found that while it can be a pain to lug the tripod around, my images tend to be better because I have to slow down and concentrate more on what I'm creating. This image was processed through Lightroom 4 where I applied a preset for black & white long exposures.
See full artiecle on www.fstopguy.com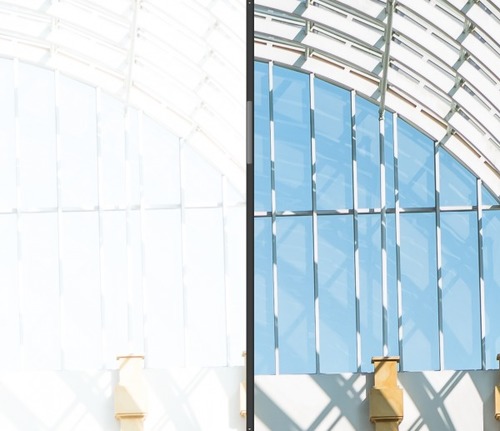 As many of you know that owned the Fuji X-Pro 1 almost the day the camera arrived to the shelves of any camera store. I'm still amazed at how well the camera performs against any DSLR (I even sold my 5D MKII as the files were inferior to the X-pro files), but there is the ever struggles with the RAF RAW files from the X-pro that no RAW editor can convert the files properly. Capture One is saying that C1 7 will be fully taking advantage of the sensor shortly, but in the mean time I still use Adobe Lightroom to convert my files.

Here is a great example of how much highlight recovery the X-pro has in terms of it's dynamic range. I've heard that the X-pro was better as recovering highlight vs pushing shadows. So I thought lets test this out at the mall with a skylight rooftop. I've shot the image at with the 35mm, f/4, and 800 ISO. From Lightroom you can see that I've blown out more than 50% of the roof top and parts of the walls. After working on the image in Lightroom you can see in the before after picture how much you can pull from the blown highlights. I'll say again and again to anyone looking to purchase this camera, the images that you get are truly rewarding!
See on www.hfortysixit.com


Finally here's part 1 of this new series of video tutorial on my B&W post production techniques.

Part 1 is a general introduction to my B&W workflow applied on the easiest type of subjects: seascapes:)

Part 2 will follow within a week and will go into detail how I apply these techniques to architectural subjects. Learn how to create those single spear like single clouds yourself and how to create rich silvery tones.

Part 3 is all about complex Selective Gradient Masking techniques applied to complex subjects like automobiles.

For now, here\s part 1. Unfortunately the sound isn't too good, I'll be using a new professional microphone for part 2, just so you know! Note that this part 1 will be available to anyone but part 2 and further will only be available to people who have attended one of my workshops.
See on vimeo.com
Summary: When I come back from a reportage or an exploration, there is a crucial process to begin in organizing my work as a documentary photographer. I must recover my digital photographs, install them on multiples hard drives, store and organize the management of the files and metadatas (captions, keywords, ©) and to optimize and tone my images before showing them to the world.In most case, we have learned this workflow with a lot of mistakes. One of us had the brilliant idea to produce a wonderful piece of work where he explain all his workflow in a clear and digestible format.
Gavin Gough, a professional travel photographer has just made available a magnificent learning product in a pdf, but also supplementing the book with Lightroom Presets, links to video teaching and more to make all this an easy and comprehensible process. From all the books I have read, and there was many, believe me, none where that well made and designed. If that book had been around, I know a girlfriend who would have spent much less time watching me learn all this from scratches.
"The photographer's Workflow" has 130 pages of clear and easy to understand informations on the post-production work of a professional photographer. It is available to download from the links down here, for 30$. And for those that will order it on december 6 and 7 and will use the coupon code photowork20, will benefit an instant bonus and will have it for an introductory rate of 20$.
You can order it from this links
See Marc-André's article on waseyaimages.net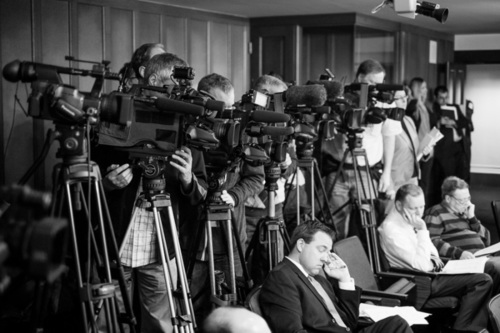 While shooting at a recent press conference, I realized that I have made some adjustments to how I focus the X-P1. So, along with adding the latest firmware updates to my Fuji X-Pro1 and XF lenses, I have also updated my focusing technique slightly to speed up automated Manual Focus. Normally while shooting in MF, I use the AF-L button to quickly focus on the subject and then hit the command dial to zoom in on the focus area. In this view, I adjust the focus by manually rotating the lens focus ring. This works well enough, but I have found with the 60mm lens in particular, the initial attempt to focus, especially using the OVF, can take longer than I would like. A faster way to use this technique seems to be to reverse the focusing operation. First I hit the command dial for the zoomed preview of the area I want to be in focus and then I hit the AF-L button. The camera, again particularly with the longer focal length of the 60mm lens, snaps onto focus quickly and consistently. Then I can half-press the shutter release or hit the command dial to return to the normal view for composing and shooting. I was also using the X-100 during the event and this technique worked with it as well. Great to have both Fuji cameras to shoot work events, particularly with available light. Thank you Fuji for producing such great, fast lenses. But don't you think it's time to release the 23mm and long zoom? I do!!!
See on doncraigphoto.wordpress.com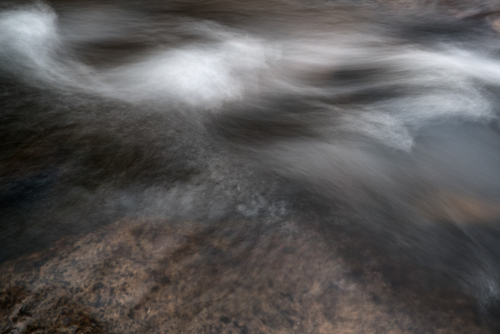 I spent a good part of the afternoon on "Black Friday" avoiding the crowds of crazy shoppers that were out and about by hanging out at the Little River Canyon National Preserve near Fort Payne, Alabama. My primary purpose was to make long exposure images in and around the canyon. One of the images I came away with was this abstract photo I'll call "The River".

The process of making this abstract photo
One of my objectives in honing my long exposure photography skills is to work on my creativity, particularly as it relates to abstract photos. Abstract images allow people to have a variety of perceptions and interpretations of an individual photo. Long exposures lend themselves easily to the creation of abstract photos. One of the areas of opportunity in long exposure images of water involves ensuring that there is sufficient texture to the water. Too often, long exposures of water have highlights that are blown out and consequently contain no data available to correct when post processing. I typically under expose by 1/3 to 2/3 of a stop to maintain that detail. Then in post processing, I'll bring the exposure back up in the other areas keeping the detail and texture in the moving water intact. This has worked consistently well for me.

Equipment and Processing
For this image, I used the Fujifilm X-Pro1 and the XF 18mm f/2 lens. Exposure was 5 seconds at f/8 and ISO 200. I processed the RAW image through Lightroom; did some minimal cropping and then boosted the contrast selectively in Color Efex Pro to further bring out the texture in the water.

See on www.fstopguy.com