Tips and Tricks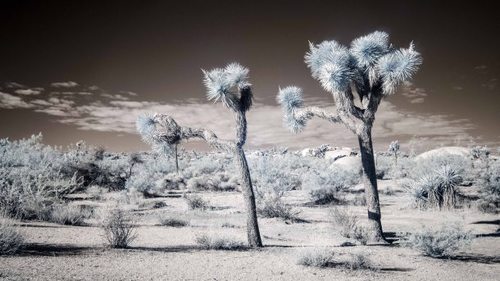 On a recent visit to Los Angeles, I decided to take a solo road trip back to Joshua Tree National Park. The desert park was the staging ground for my first 5D Mark III shoot a couple years ago. This time I wanted to take my X-Pro1 for a real landscape shoot… albeit a relatively short one. Shortly before I booked my tickets to LAX, my cousin Philip mentioned how much he liked some of my recent infrared photography. I think that's when I decided that I would have to try out some out in Joshua Tree….
See more pictures on blog.karimhaddad.com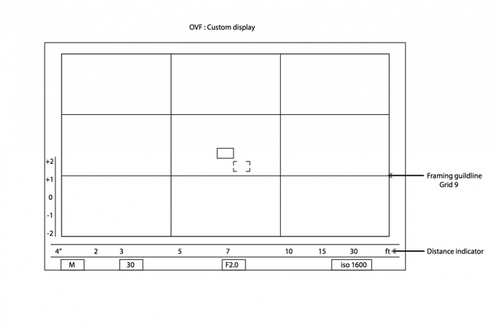 I shoot fujifilm exclusively; I use two X-Pro 1's and a X100s for my wedding work and travels. This set up works for me, however there was a learning curve involved, as the concept of these X-Cameras were different from the D-SLR's that I was used to. The biggest challenge I faced was learning how these cameras acquired focus, I spent hours online seeking relevant information and even more time applying what I read and testing things out. YES, they actually do focus, they just do it differently to my old D700 and a friend's 5D2 I had right next to it for comparison. As a result of the information I gathered and my personal experience over the last 8 months, I decided to put this article together and I hope that fellow X-Photographers out there and those considering buying one of these cameras might find it useful. Like Zack Arias, I believe that the Optical Viewfinder is a big deal on these cameras. The hybrid viewfinder is innovative and each mode serves a purpose, i.e for close ups where the Electronic Viewfinder is the better option. Nevertheless, I find myself using the Optical Viewfinder 90% of the time, I truly love it. The focus on this article will be focusing with these cameras (X-Pro 1 & X100s) with the Optical Viewfinder…….
See on vopoku.com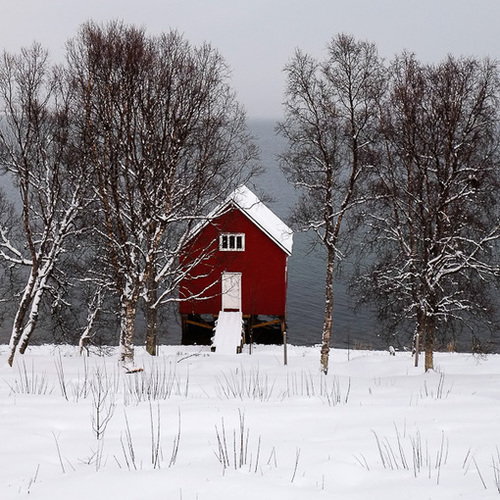 I recently had the chance to take the Fuji X-Pro 1 with me on a workshop I was co-leading up above the arctic circle in the far north of Norway. I thought this would be an ideal opportunity to see how the camera performed in extreme conditions. I also had with me a newly delivered 23mm f1.4 Fuji lens to try out too. The images in this article were all made on the trip and all but the aurora shot are jpegs straight or virtually straight from the camera. If you followed my trip reports from the expedition you will have seen most of these images before (sorry!), but the aurora image with the 23mm lens is new, as are one or two of the others. The idea of testing the lens here was to see how it performed shooting the "Northern Lights", the Aurora Borealis, if we had a chance to see it. In theory the fast f1.4 aperture would make it ideal but I was also interested to test the sharpness of the lens and also to get a feel for its width, which although 23mm works out at about 35mm as a full-frame DSLR equivalent…..
See more pictures on www.dougchinnery.com
For those of you that know my photography, you know I don't take a lot of pictures of people. But, I do take personal images, especially of my beautiful older daughter. Before I sold-off my Canon gear, my "go to" portrait lenses were the 85L or even the 135L. Those were amazing lenses, especially on a full frame 5D. But, shooting with them was not an intimate experience – I felt detached from my subject, not part of the action. I was far away using a big, intimidating tool. One of the things I love about the X-Pro1 is that it's small, unobtrusive, and non-intimidating. It lets me get close to my daughter and be more spontaneous with the images I make. And, that's why I like using the Optical Viewfinder (OVF) so much. It keeps me close and lets me frame images in a more natural way. I can see not only what's in the frame, but what's not in the frame – I feel part of what's happening. I see my daughter with my own eyes – not through an electronic interpretation of her. It's not artificial. It feels intimate and real. The OVF is definitely more difficult to use when it comes to nailing the focus point, particularly when I shoot wide open. But, it didn't take long before I became comfortable with the process. For me, the OVF is the only reason for me to stick with the X-Pro1…..
See more pictures on jeffseltzerphotography.com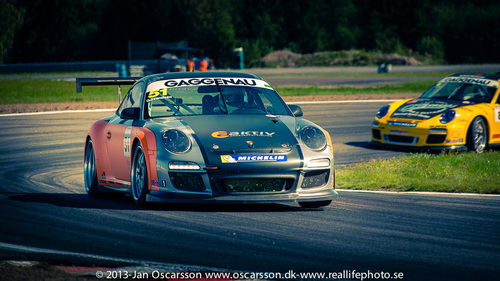 Bold statement? I don't think so. Ok, first off, I know that the Fuji X-Pro1 and the rest of the X-serie cameras don't behave like a Nikon D4 with top of the line Nikkor lenses! How do I know? Because I shoot Nikon D4 with top of the line Nikkor lenses daily. I love my Nikon cameras, truly love them. They are, without a doubt, the best cameras on the market today for what I shoot. There are of course photographers that may require higher resolution from their cameras but I don't have the need for more megapixels. On my Epson printer I print large images, 44 inches (111 cm) on the short side from my Nikon D3 and D4 files. No problem at all. The only thing that bothers me with my Nikon gear is the weight and bulk of the system, don't get me wrong, I still love shooting with the Nikon gear but after a 12 hour day I'm not so much in love with carrying it around. So this summer I started to look for something with a smaller footprint and Fuji Sweden kindly lent me the Fuji X-Pro1 and a set of lenses. For a month I shot with the Fuji gear and starting out I had to learn how to shoot with it as the shooting experience of the X-pro1 is nothing like the D4. Not bad just different. Actually I had the X-pro on loan twice, first a week or two in the beginning of the summer. This was before the most recent firmware update was released, and during that time I didn't really have time to shoot much with it. I mostly fiddled around with it at home shooting the family, so I sent it back to Fuji and was promised to get it back in the start of August. The second time I received the camera and lenses I had already planned lot's of cool stuff to shoot with it. So for about 4-5 weeks I shot pretty much everything I usually shoot whit my Nikon gear. This time the most recent firmware was installed in both the X-Pro1 and lenses…..
See more action shots on www.oscarsson.dk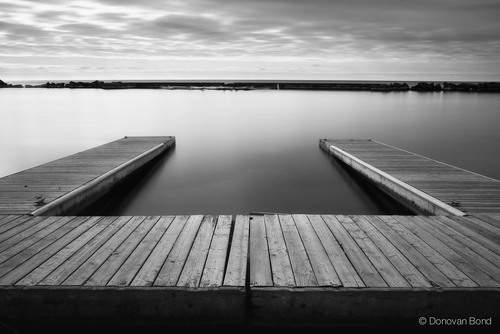 Long exposure photography is my favourite. I love the effect it creates with water and clouds, and it might be the last kind of photography that can't natively be done with your smartphone, yet. I recently (finally) had a chance to put the X100S through its paces for long exposure photography and I came away very impressed. Here's why…….
See on donovanbond.co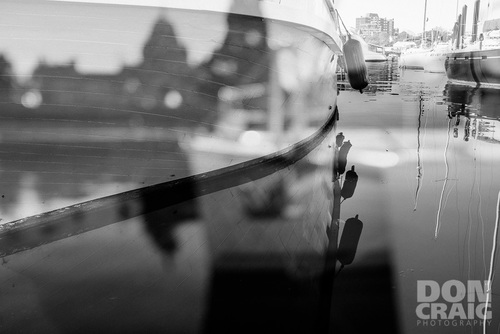 Yesterday, I had the XF23mm lens to use and I made the first group of photos. Today, I had to return it to Fujifilm Canada, so I switched to my X100s to make the images in the second group. Although, I doubt that there is any difference in image quality, I did notice a big difference in working with the XP1, with the XF23mm lens, and the X100s. First of all, I love having the distance scale on the lens barrel of the XF23mm. Yesterday, I adjusted distance and aperture frequently without looking in the viewfinder, just by looking at the lens markings. Nice. Also, I missed the faster shutter speed available with the first camera/lens combo over the X100s. As I was working by shooting my first shot at f/8.0 and in focus and the second shot as wide open as I could, I frequently was shooting at f/4.0 today, when yesterday I was shooting at f/2.0 or 2.8. This resulted in a very big difference in depth of field. To be honest, I don't know if one set of images is better than the other, but it was surprising how different the shooting experience was from the XF23mm to the X100s. OK. Back to making photos……..
See more pictures on doncraigphoto.com
I'm probably not your typical wedding photographer and I only shoot a maximum of ten weddings a year. Wedding photography jobs used to be a substantial part of my paid work when I started out. I found out that I absolutely loved this challenging type of photography (and I still do) but only if I don't shoot a ton of weddings. Wedding photography doesn't mix very well with the family agenda if the rest of the family is into a 5 days of school/work + 2 days of weekend rhythm. It's not just the often 14+ hours days, it's also that I'm usually in recovery mode, the day after, thus being unavailable for the family for the whole weekend. A wedding is too important to shoot on experience alone in my opinion. If I shoot a wedding I want to give it my all and tell the story of this day to my very best ability. That means that it requires a lot of energy, an amount of energy that I can't bring up weekend after weekend. I have some friends that are able to do this for 30 weddings a year and I really admire them for it but I just can't do it. So that's another reason why I don't shoot more than 10 weddings a year.  The final reason for the limited amount of weddings is that I need to do it my way. I probably turn down more potential wedding clients than I accept. I know that this may sound pretentious and arrogant but it isn't. I want to do the best job that I possibly can, but that's something I can only do with the right clients. I don't care how they look or how expensive their wedding is but there needs to be a connection and a high degree of trust. So again, I'm probably not a typical wedding photographer and I don't consider nor aspire to be an expert in this genre. But as I shot a wedding last weekend I thought I'd share with you how I approach a wedding in a series of blogposts. Let's start of with the gear…..
See more pictures on confessionsxl.com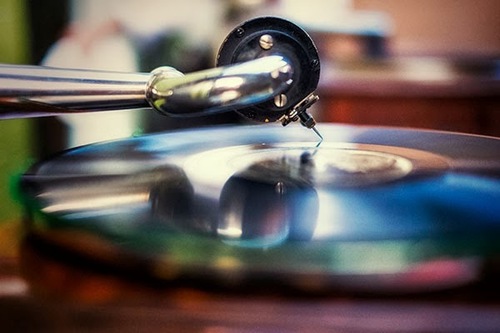 The traditional method of shooting close-up photographs is with a macro lens mounted on the camera, and, no doubt about it, this method provides the highest image quality when this is what is required. True macro lenses focus from infinity down to a 1:1 reproduction and are noted for their high resolution and lack of distortion. Fuji has a 60mm macro in its line up of lenses and Zeiss is planning to add a 50mm to the mix shortly. For precision macro work, this would be the way to go. Sometimes, however, I like to break the mold and move into some more innovative ways of shooting close-ups. The procedure is simple, but the results can often be visually interesting and, for me, more exciting creatively. The first part of my equation is to use a very fast aperture lens, usually a normal of portrait focal length, although sometimes I have used an extremely long telephoto for even more dramatic effects. I use the lens wide open, typically at f/1.4. Used in close at this aperture the lens is going to produce an exceptionally shallow depth of field…..
So the forecast was looking good for some autumn landscapes. The plan was to visit Dovedale early around 6.30am.Shoot some atmospheric hill images. Forecast had said early morning mist that would burn off with the morning sun. Perfect for me. However the morning just got worse, with low cloud and drizzle. Revert to plan b, so did some long exposures of the River Dove, actually the weather for this was perfect, nothing worse when doing long exposure shots than the sun shining and creating specular highlights. My exposures were showing 4 mins at times, which is quite a long time considering your balancing precariously on bits of rock in the middle of a fast flowing Derbyshire river. All images taken with the X pro 1 14mm, 18mm, and the 55-200 zoom. Tripod mounted with attached 10 stop filter. Its great for shooting moving water…..
See on www.thebigpicturegallery.com