Tips and Tricks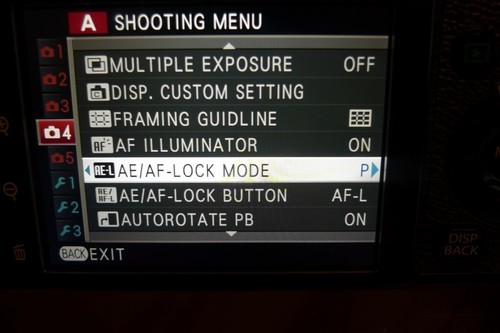 What is back button focus and why should you care?
I switched to using the back button (AE-L AF-L) to focus my camera a few months ago and can honestly say i could never go back to the traditional way of auto focusing using your shutter button. It will take a little getting used to at first, but if you stick with it, i can promise you will feel the same way i do. So what is it exactly? In the traditional way of auto focusing your camera, you would half press the shutter, which engages the auto focus system, get the camera to lock focus, and then take the picture by pressing the shutter button all the way down. Ok i am not undermining your intelligence by stating the obvious here, but i wanted to set a baseline for our discussion. With back button focus, you essentially disassociate the function of auto focusing your camera from the function of taking the actual image. You use two buttons instead of one which on the surface may seem quite odd and less efficient but works wonders once you get used to it. Things look even peachier (yes i said peachier) with the X-Pro-1 because the genius minds over at Fuji, know their ergonomics, and placed the buttons in a fantastic place. We will get to that in a minute, first lets continue exploring the idea of back button focus. Here is why you should care about this, and possibly give it a try….
See on paulsamolukphotography.com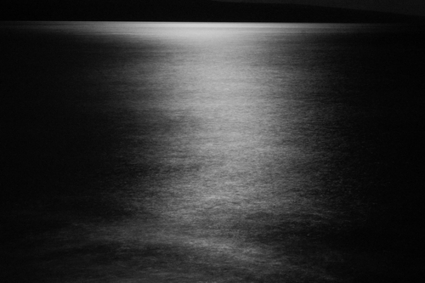 I recently returned from Maui where I tried to branch out a bit from my usual photography style. I brought along a great travel tripod from MeFoto, my trusty Fuji X-Pro1 with 60mm, 35mm, and 18mm lenses, and a relatively inexpensive cable release. I also brought a 10-stop ND filter. I took shots during sunset, dusk, and moonlight.
To help with exposure,  I downloaded a great iPhone app called LongTime (just search for it) that helps calculate the proper exposure considering an ND filter – the way it works is that you (1) choose the filter being used; (2) choose the metered exposure without the attached filter; then (3) the app tells you what the exposure time will be with the filter attached.
So, for example, if you meter a scene without the filter that shows 1/15 shutter speed, you just tell the app you are using a 10-stop ND filter, dial-in 1/15 and it tells you that the shutter speed for a proper exposure with the 10-stop filter is 1m. Pretty slick.
For sure, the most difficult part of the photography sessions was dealing with all the sand on the beach while adjusting tripod, changing lenses (wish I had the 18-55 zoom), and taking the ND filter on and off. Add to this the fact that I really don't know much about proper landscape composition, along with vacationers walking in front of your camera without a clue…well, it was challenging…..
See on jeffseltzerphotography.com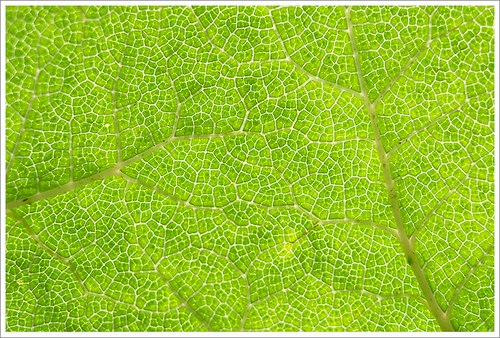 I'm not a "flower" guy. Really not. If I love mountain, nature, trees, green fields, I really don't care about the flowers. Ok, it's here and there, bringing an interesting touch of color, but that's it. I've never been either a "macro" guy. Simply because it's not the kind of photos I like to take. So you can imagine my disappointment when I had to visit an "arboretum". "Being dragged into" is more close from what happened. Anyway. If I had to go, better take a camera with me, which was the x-pro 1 with the 35mm and the 18mm. Traveling light, not really motivated and you probably know what I'm talking about. If you don't like the place where you are, you'll find most of the scenes boring, and you won't even consider pulling your cam out of its bag. It's with this kind of thoughts that I arrived in a quite nice and neat park, showing a billion of varieties of trees, vegetables, flowers, plants, grass, bonsais, etc, etc. It's when the first comment about how nice was the [insert a Latin-botanic plant name here] came, that I started to play with the x-pro just to keep my hands away from some innocent leaf. I realized that The macro mode was never switched on before, and that "flowers" would be an interesting motionless subject to give it a try (Did I already mention that I'm really NOT a "macro" guy ?). First, switching to macro mode will automatically activated the EVF. I'm not that used to the EVF and I've learned at the same time how to cope with the slight lag you can have during movement. Hopefully, the wind was quite low that day and the flowers were barely dancing. But the EVF gives also the interesting possibility to reduce drastically the size of the AF spot (AF button + wheel). This helps a lot, and is probably something I'll try in other situations…..
See more pictures on www.403error.org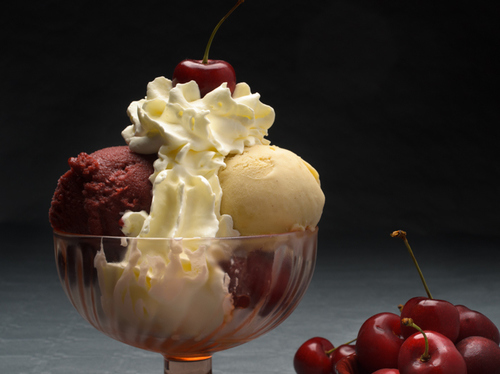 A friend of mine recently launched an Artisan Ice Cream company and it is really taking off for him at the moment. No doubt the hot weather helps, but the real attractions are the way the ice cream is made, from scratch with full cream jersey milk and 100% natural ingredients, and the flavours: Thyme and Honey, Ras Al Hanout, Vervain to mention just three. I then there are the chocolate and ginger ice cream cakes, man they are to die for. He is putting together his website and advertising and asked me to take product shots. We planned out two mornings for shooting at the Scaramouche parlour as it was not practical to shoot in my small studio. Ice cream has two problems. The first is from a photographic perspective it is not visually exciting. To avoid bland images you need to use lighting that emphasises shape and texture while adding some styling that does not detract from the core product. The second is that it melts, and in 30+ degrees it melts fast. So you don't have much time to mess about with lighting. I decided on a simple one light set up as shown below. The soft box creates a large light source relative to the size of the product and so minimises specular highlights. By putting it slightly behind and above the product I can get enough direction on the light to pick out  the texture of the ice cream. The reflectors allow me fill in shadows as required……
See on wideanglecafe.wordpress.com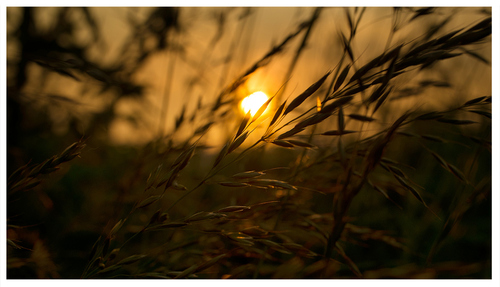 This is a short blog about Lee Filters, 3 Legged Thing and Fuji, and how these companies changed the way I shoot. I run a company called Ideas & Images. We provide both images and ideas to who ever wishes or wants them. Mostly we work within the Fashion world, the slow world of the landscape photographer seemed so far away…….
A while ago, I had a lovely e-mail from a lovely company who make Filters.
Lee Filters popped down to see me and left me with a set of filters specifically designed for CSC cameras.  The Seven5 System filters are smaller than the normal 100mm system. The  Filter Holder is designed for the compact system cameras and can hold the Lee Seven5 75x90mm filters. Lee also have a range of adapters for all the Fuji & Zeiss lenses. (The Zeiss pictured below is 52mm where as the 18 -55 lens is 58mm. Most of the lenses have different filter sizes).  Being a more from the fashion world, I had NEVER used a filter in my life that was a not a screw on style ND, a Polariser or generic camera filter. Seeing how they worked and how they could be used to shoot fashion would be fun (more on that here). Aside from filters and fashion for a moment though. I wanted to explain how 3 Legged thing and Lee Filters changed the way I use the Fuji. I have documented already how the Fuji changed what I shoot. This is the Landscape version of that story……
See on www.davepiper.org.uk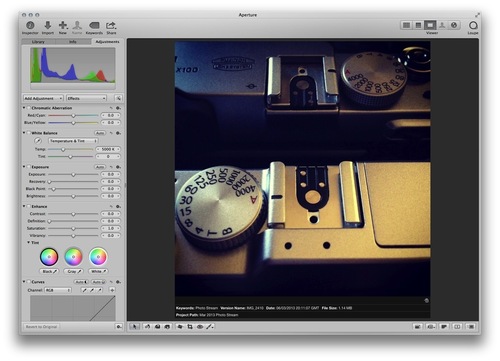 A little while ago Apple finally added support for the Fuji X-Trans series of cameras into Aperture. With their non-bayer sensor design I had previously been skeptical that it would ever happen, but as an owner of a Fuji XE-1 I was delighted that it did. The quality of Aperture's conversion was a little difficult to quantify at first. On the one hand it seems to render detail and colour much better than other converters, particularly Lightroom, and it doesn't suffer from the fractal pattern issue that Lightroom conversions seem to suffer from in fine detail. On the other hand the control of moire is not great, and you can get some pretty bad patterns and colour noise depending on the source material. Since it came out, I've been going back and forward on whether or not I prefer it to Lightroom….
See on theapertureblog.com
I see lots of questions regarding moving from a DSLR to the Fuji X pro system, whilst I have moved fully into the Fuji camp and have been extremly happy with my choice, many will be somewhat disappointed with the system. The Fuji Xpro 1 is a visual delight, and engineered to a really high standard, the image delivery is incredible, colour accuracy is superb. The recent firmware upgrades are a welcome addition, (these really should have been implemented a long time ago). Just having the ability to quickly change focus area on the thumbpad is joyous. I usually see the grumbles about autofocus speed to be the main gripe, and one that leads folk to stay with the DSLR. However if you persevere and learn how to use the camera, learn how to overcome its focus issues, you will be so pleased with the image results. Once focus is found its totally bang on. I have always loved Fuji for their approach to applying their knowledge gained in film development, and applying this to their digital camera systems. The jpegs are faultless, I looked at raw files and found no real gains to be had by using raw mode, this applies only to my thinking and I am not wishing to create a raw/jpeg debate. It suits my workflow. I remain totally in love with the system, but sometimes get quite infuriated at Fuji seemingly lack of understanding when it comes to camera ergonomics. Why produce a lovely little handgrip, that leaves you no access to the battery/card chamber, go figure!! Generally speaking the niggles I have with this little beauty are forgiven when I see the results from the Xtrans sensor printed as a 40×30 print…..
See on www.thebigpicturegallery.com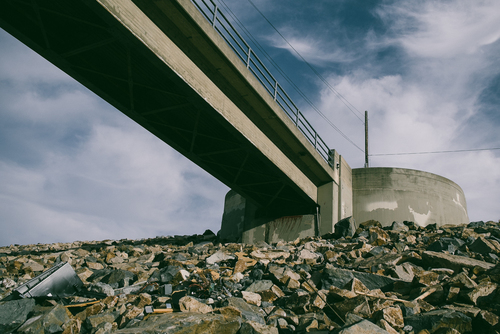 I've been using VSCO Film 02 for a week now and so far I like the results of the images I processed using the presets. Only time will tell whether or not I grow tired of the look the presets produce. The nice thing about the film pack and accompanying toolkits, however, is that they make it easy to dial back on "the look". The adjustments bundled into the film pack and two toolkits for Lightroom each have various versions which let me fine tune my edits quickly and easily. After a week, one of the biggest benefits I've noticed is that the presets speed up the editing process while allowing me to maintain a high level of consistency from image to image. True, I could have saved my money and created presets myself that gave me the look I was after. But sometimes, it's worth the investment to let someone else do part of the work for you, especially when they do it as well as VSCO has done here. Here's a set of images I shot yesterday and edited using the Fuji Superia 100 preset. For comparison, I also included the JPEGs processed by the Fujifilm X-Pro1 using the built in Astia film simulation mode. (For each set of images, the RAW files edited using VSCO Film are on top while the out of camera JPEGs are on the bottom.) ….
See more pictures on stephenip.com
Custom settings can be an extension of the film simulations, adding another layer to your jpgs, or they can be set up to give you the best preview of your RAW files, enabling you to make better exposure decisions. I show you how to set them up, use them effectively and some of my favourite settings for your Fuji X cameras….
See on www.youtube.com
I am a massive fan of long exposure photography and the only issue I have ever faced with my X100/X100s was the challenge of capturing long exposure photographs during the day light hours. I tried a few 49mm variable filters with little or no success and because the X100s system is all about simplicity the idea of struggling with step-up or step-down adaptors to attach an ND filter just didn't make sense. To this end I found the X100s was my main everyday camera but I had to pack another system if I was planning long exposure captures. Welcome the Lee Seven5 Micro System. When it comes to filters Lee are the gold standard and their recently released Seven5 micro filter system now includes an option for Fujifilm's X100 and X100s cameras. I should also make it clear at this point the Lee Seven5 micro system isn't just for the X100s and I plan to employ it with the X-Pro1 with various lenses……

See on www.flixelpix.com