Tips and Tricks
See on Scoop.it – Fuji X-Pro1
Comparison of out of camera Fuji JPEG with RAW file processed using Adobe Camera Raw into Photoshop CS6 (Mac).
There has been much discussion around this topic online – so I figured I post a video of my basic ACR workflow for people to view.
Applies to the X-Pro1, but also any ACR raw file processing. This gets me to the point where I then use NIK filters, so it's not a final product, but the end of RAW processing. Should apply to Photoshop and Lightroom.
See on www.youtube.com
See on Scoop.it – Fuji X-Pro1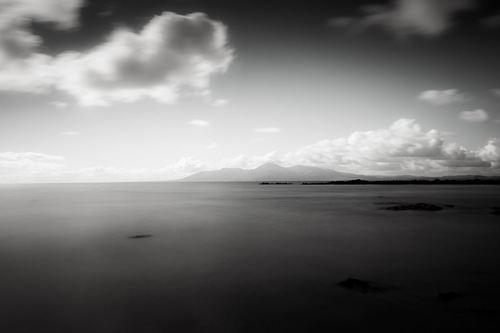 The Fujifilm X-Pro1 is a remarkable versatile camera that can jump from capturing long exposure images to close up macros with very little user intervention. I headed out to St. John's Point Lighthouse to try and capture it at low tide. I was late. I certainly had a bit more access than I normally have but the tide comes in a rapid rate. The was a bright day so I employed the techniques outlined in the long exposure ebook to try and cope with high levels of light but still be able to smooth out the sea. I also decided to go around the Lighthouse and view the Mournes from across the bay. It was a remarkably quiet and clear day, the mountains seemed closer than normal and almost in front of the clouds. I jumped around between the Fujinon 18mm and 35mm lenses throughout the visit.
All photographs were shot with the X-Pro1 and either the 18mm or 35mm lenses, check the EXIF out on flickr if you want to know more.
If you are interested in Long Exposure Photography then do please check out the eBook on http://www.flixelpix.com/featured/the-long-exposure-photography-ebook/

See on www.flixelpix.com
See on Scoop.it – Fuji X-Pro1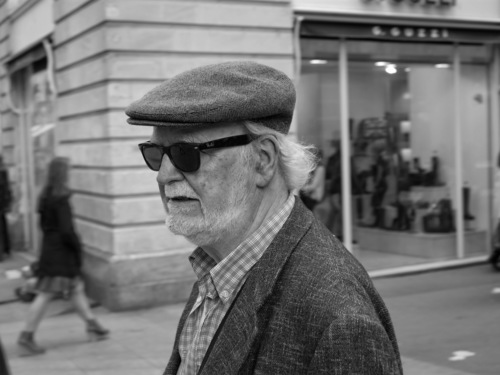 Yesterday I went out to practice some zone focussing techniques with the Fujifilm X-Pro1 and Fujinon XF 35mm f1.4 R lens. I set the body to manually focus the lens, and set the lens to be focused a little under the 1.5m mark. I initially set the aperture to F5.6 and increased it to F4. I had auto ISO enabled, and set the shutter speed to either 1/250, 1/500 or 1/1000. It was quite a bright day, so some shots were initially over exposed when using a shutter speed of 1/250, so before I knew it I just left the shutter speed at 1/1000 and let auto ISO do all the work. Leaving the shutter speed set to 1/1000 and having a modest apertures size of F4 seemed to work as a good compromise. Even if I was in a dark area the auto ISO would set around 1200, so the images were still not noisy at that ISO level. Some shots were out of focus as I didn't judge the focal distance perfectly, although some of them I still like, so they are added to this post. Next time I may set the aperture to F8 so I have a wider depth of field in focus.
See on www.robertwisbey.net
See on Scoop.it – Fuji X-Pro1

One of the overwhelmingly popular requests I seem to get is for an article on lighting – specifically, how I achieve what I achieve with my images. This article will be the first in a series of five, covering various aspects of lighting and deconstructing the source. It'll also serve as a useful prelude to my studio lighting workshop tomorrow.
Before we do that, it's important to establish a baseline: if you don't know what it is you're using, then it's going to be both time consuming to explain, and difficult to understand. Thus, we're going to begin with an explanation – a quick 101, really – of common lighting sources, tools and modifiers – and an explanation of what they're useful for, and how one would deploy them. Please excuse the crude line drawings; I don't have a lot of these objects myself, hence a lack of source images. We'll go down the list in alphabetical order….

See on blog.mingthein.com
See on Scoop.it – Fuji X-Pro1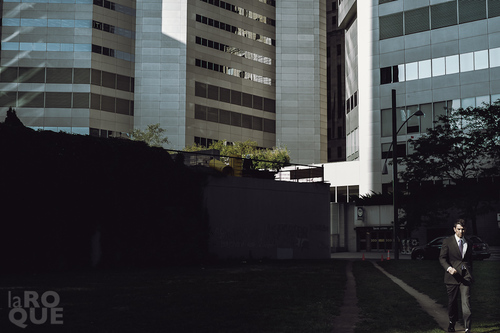 Back in January I told you my New Year's resolution would be More and Better. On some levels I think I'm on my way to accomplishing or at least approaching the goal I set for myself. Although the road ahead is often longer than we initially anticipate. I've made some very important decisions about what I want to be doing with my photography, the gear I want to use and the overarching philosophy behind it all. I'm writing tons of stuff down, trying to define how I see things to force myself into applying those principles in my work. I've come to realize that sometimes, to get ahead, you need to look reality in the eye and not be afraid to cut cords. And so with a fair amount of sadness I've made a profound decision that will probably surprise most of you: I'm moving to Lightroom. Yes. For real this time. In fact, I'm already settled. Everything you've seen here for the past three weeks (starting with the Feather post) was edited in Lightroom 4.1. And while I initially thought of keeping Aperture as my DAM using the workflow I'd described a few months ago, I quickly came to the conclusion that this would be more hassle than it was worth. So all new shoots are now being ingested directly into Lightroom. Is it as elegant as Aperture? No. But I'm adjusting and actually finding things I enjoy. Publish Services for one. The linear Modules approach goes against my natural way of thinking but cleaning the default UI and learning some shortcuts has made it somewhat less painful. I only wish we could customize the keyboard commands to make the transition easier….
See on www.laroquephoto.com
See on Scoop.it – Fuji X-Pro1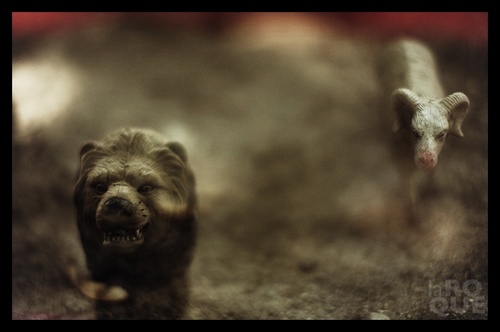 These toys we picked up at a garage sale earlier this summer were lying around the kid's sandbox in the backyard. The "scene" looked like an alternate reality, some sort of epic battle out of The Lion, the Witch and the Wardrobe. Switched on the X-Pro1's mutiple exposure mode and went to town.

See on www.laroquephoto.com
See on Scoop.it – Fuji X-Pro1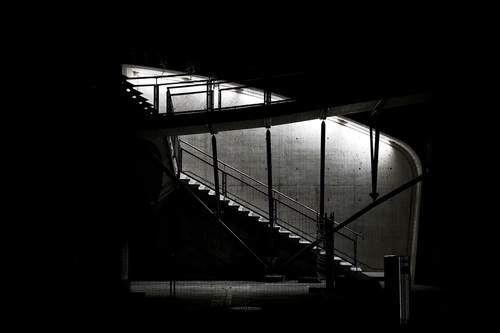 Google Translater
http://translate.google.com/translate?sl=de&tl=en&js=n&prev=_t&hl=de&ie=UTF-8&layout=2&eotf=1&u=http%3A%2F%2Fleichtscharf.de%2Ffotografie%2Fzurich-nighttime-fuji-x-pro1-high-iso%2F%23&act=url
Nach dem ersten Sneak Peek aus Zürichs Nacht ist nun endlich die Serie fertig. Entstanden alles auf dem Rückweg von einem Abend­essen zum Hotel. Ich ging zu Fuss, vernach­läs­sigte das Taxi. Denn: Ich hatte meine neue Fuji X-Pro1 dabei.
Ergo hab ich mir das 35/1.4er geschnappt, Blende (meist 1.4, ab und 2.0) und ISO (meist 1.600 oder 3.200) fixiert. Der Belich­tungs­zeit ließ ich dann mal freies Spiel. Und bevor die Schlauen um die Ecke kommen:
Ja, ich weiß, dass das nicht optimal für die Bild­qua­lität ist. Besser wäre sowohl Blende als auch Belich­tungs­zeit fix. Aber ich hatte gute Gründe für dieses Setup. Natürlich.
1.) So umgeht man den Quirk mit dem Auto-ISO bei X-Pro1.
2.) Ich wollte einfach mal die X-Pro1 bei hohen ISOs testen. 6.400 kannte ich schon, geht — nutze ich aber nur in Ausnahmefällen.
3.) Ich hatte 4 Spritz intus. Da denkt es sich im Drei­klang Blende — Belich­tungs­zeit — ISO einfach nicht mehr so leicht.
See on leichtscharf.de
See on Scoop.it – Fuji X-Pro1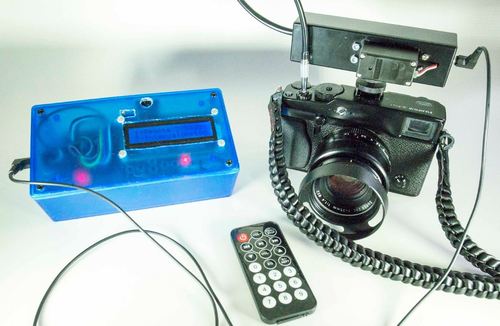 With a few tiny changes it can be used with almost any camera with a threaded shutter button for a mechanical shutter release.
As well as my XP1 and X100 I've also got it working with my M9. The difference between one camera and another is the amount by which the cable needs to travel to trip the shutter – it varies considerably from one camera to another. The M9, foe example has a much longer release stroke that either of the Fuji cameras. Adapting the unit for different cameras is simply a matter of reprofiling the cam fitted to the servo and / or changing a few lines of code.
I experimented with quite a lot of different approaches before settling on the IR remote trigger. I had originally intended to use a radio release but the programming ultimately defeated me (for the time being). I also wanted an approach which freed the unit from a computer or laptop – hence the lcd display and IR keypad. Driving the unit directly from a laptop would have been easier.
All in all, a very satisfying project – almost as much fun as actually taking pictures!!
http://www.flickr.com/photos/gdallask/sets/72157631271629502/

See on forums.dpreview.com
See on Scoop.it – Fuji X-Pro1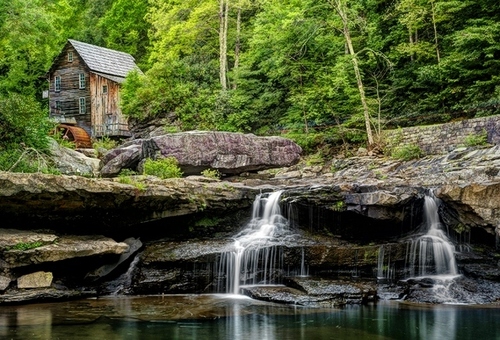 While the main focus was shooting in Infrared and its associated post processing, I needed to provide loaner IR camera systems to those who did not yet own one, so even though I own three IR systems I was forced to shoot color! The sky each day was free of clouds and very bright, so if I wished to photograph in color I was forced most of the time to shoot HDR images in order to overcome the dynamic range of the day! A lot of the time I was able to successfully capture an image with The X Pro 1 in a single shot like the one shown here on the right of the Glade Creek Mill. But the norm was indeed HDR. The X Pro 1 camera has an unfair advantage over most other camera systems, it has a wider dynamic range and can capture more image data!
See on Scoop.it – Fuji X-Pro1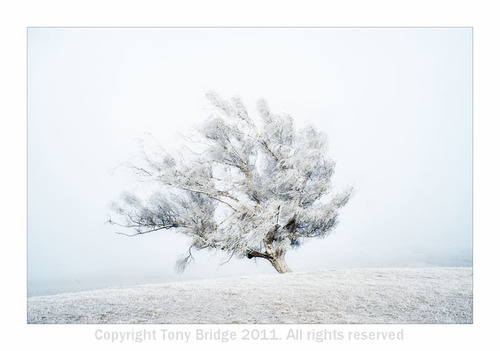 This week's blog posts are kind of in two parts: having owned the X pro for a couple of months now, I have had plenty of time to get to know it, and for it to get to know me. I suspect we have reached the point where we have an amicable accommodation, and as a result it has become my daily. I now find that I really only get out the Big Boys Toy when there is a job for it to do (grand landscape, studio portraiture and the like). For the rest of the time my XPro-1 follows me everywhere. And, having had time to get to know its little foibles, I have come to a sense of how it works for me, and the way I like it to sit be set up. When I wrote my formal review, one or two of the people who came and visited the blog asked me what my settings were. I did not share these at the time, since I was still working them out for myself. But now I have had time to consolidate the way that I work, I would like to share this with you.

See on www.thistonybridge.com