Fuji X-Pro2
If you're anything like me, a few weeks out of the country constitutes the need for something slightly more robust than an iPhone camera. No single camera, however, ever seems to cut the cake. On an average trip, my go-to kit tends to include a DSLR, at least 3 lenses, a quick-action 35mm EOS camera, and my trusted Leica M3. Not to mention the packs of film that are a required companion. But for leisurely travel, it's too much. Sure, having my primary "home" kit gives me the luxury of shooting exactly how I would like. But the effort and energy of carrying said kit doesn't quite pay off. Enter Fuji. Fujifilm first introduced the X-Pro1 in 2012 as the first of its kind in mirrorless interchangeable-lens cameras……
Source: Classfare – Fujifilm X-Pro2
Wie man sich sicher denken kann, sollte dieser dritte Teil meiner Gedanken über die Fuji X-Pro2 eigentlich den Untertitel "The Beauty and the Beast" tragen – einzig: there is no Beast! Zumindest nicht so, wie ich es erwartet hätte und beispielsweise mit der ersten X-100 auch selbst erlebt habe. Zur X-Pro1 kann ich nicht so viel sagen, außer dass mir schon nach wenigen Augenblicken klar war, dass wir getrennte Wege gehen werden. Da waren mir ganz eindeutig zu viele zu offensichtliche Schwachstellen ersichtlich, um einen Kauf zu rechtfertigen… und das sehe ich auch heute noch so. Mittlerweile finde ich den recht hohen Grad an Perfektion der X-Pro2 allerdings fast etwas schade, denn das Beast wäre natürlich auch interessant gewesen. So kann ich – wer nicht weiter lesen mag, kann auch hier aufhören – zusammenfassend sagen: sehr viel Licht und wenig Schatten bei immer noch eigenem Charakter, aber ohne nerviges Rumgezicke! In der Übersetzung: Die Kamera liefert! Quasi immer! Und ist dabei ein wunderschönes Werkzeug und in vielerlei Hinsicht auch sehr modern und überlegt ausgelegt (Sensor, Prozessor, etc.)……
Source: Fuji X-Pro2 – More Beauty, less Beast! – Peter Poete Photography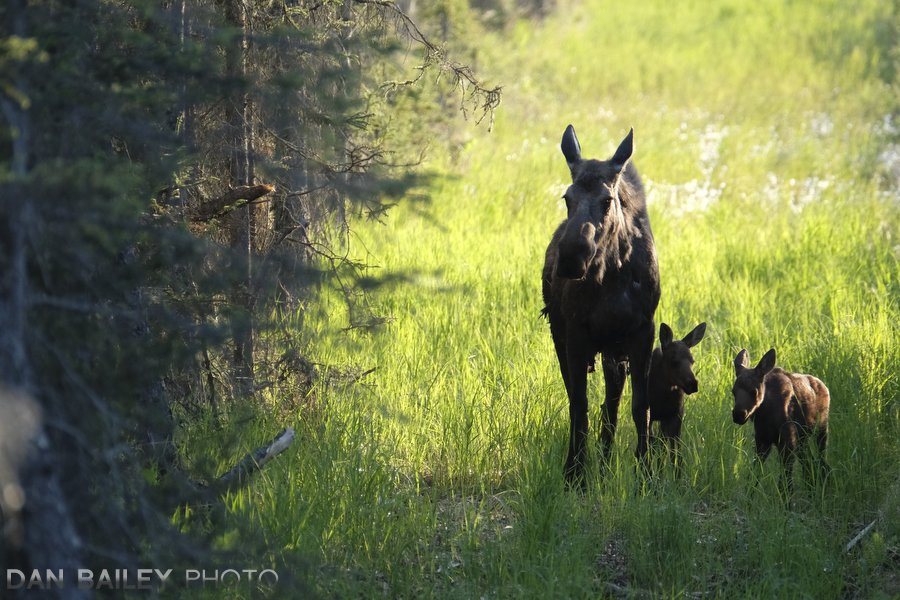 Well, good news! Adobe updated both Lightroom CC and Photoshop CC this month, and it looks like Adobe has dramatically improved their X-Trans processing capabilities. It's not something they announced, but after a few tests, I'm pleased to report that both programs now produce much shaper conversions of Fujifilm RAW files, and they've even added color profiles for the new Acros black and white film simulation that were included in the X-Pro 2. Adobe apps automatically apply their own standard Adobe color profile to any RAW file. This means the Fuji film sim you chose for that picture is erased once you open the file in Photoshop or Lightroom. However, you can reapply whatever Fuji color profile you wish under the "Camera Calibration" tab in both programs. Note, they're not perfect reproductions of the actual Fuji film simulations, but they're pretty close…..
Source: 06-24-2016 – Good News for Fujifilm Shooters! – Adobe Updates Lightroom and Photoshop
The Canadian Rocky Mountains are only an hour or so from my home here in Alberta. I definitely do not take advantage of how close they are. That needs to change. And yes.. I say that all the time. I booked a heli tour with my friend & fellow photographer, Cody Priebe, to shoot some aerial shots of the mountains that I have observed at a distance my entire life. A word of caution.. I would not recommend booking a helicopter tour if your intention is photography unless the company is geared towards photographers. You will find that the time slots will not be ideal (at 9am ours was the earliest we could book) and you will be shooting through the dirty, curved plexiglass windows. I learned a custom flight time and the removal of doors is a privilege saved for those photographers 'vetted' by the provincial tourism board.. aka social media influencers. So armed with polarizers for window reflections & the full expectation that the light would be harsh, we set out to the mountain skies. This is where the ground meets the sky…….
Those of you who have followed my scribbles for any length of time will readily recognise that I have a few, shall we say, personal foibles that surface from time to time. My preference for an OVF and the rangefinder form factor, for example, and my aversion to screens that tilt and respond to touch. One of my longest lasting and most practical pecadillos is an aversion to lugging around any more than I have to. It was with this in mind that at the weekend I went to the Cranleigh Show in leafy Surrey.  The show has been running now for some seventy years and in many respects is a delightful anachronism. It is a country show that still places the emphasis upon the livestock and agriculture—not on "country clothing", hot-tubs and assorted "rural lifestyle" accessories for urban escapees. As such it is a great place for people-watching and for candid portraiture.  There is a real feeling of permanence about an event like this and the bedrock is the people who attend both as spectators and as organisers, competitors and judges…….
Source: Travelling light with the inexpensive Fujinon XC 50-230mm — macfilos
Four months on and 12 wedding's now covered using the Fuji Xpro2, many of my reader's have read my reviews about my experiences using this mirrorless camera and checked out the images I have posted, well I thought I would provide an update and a few more photos from a recent wedding taken just outside the City of Bath. I'll do my best to provide as many hands on details as possible however as usual please don't expect a comprehensive article, this blog will run through the positive and yes some of the more frustrating challenges I have experienced whist using and loving the Xpro2 camera…….
Source: Fuji Xpro2 – four month's on — Stunning Wedding Photography Somerset, Bath and Bristol
Through my short time of shooting I've always been faced with the question "What camera do you shoot with?". When I had my Canon T3i, I hated this question, I felt answering it honestly would cause other photographers to think I was less of a professional. I didn't know much about the business then, I just knew my camera was one of the cheaper ones, I myself felt inadequate, and because my camera was considered a consumer option I rarely shot with it. After a few months went by I noticed the Canon 60D starting to significantly drop in price, I was able to pick one up a second-hand unit for $500. The first thing I noticed was that it had the dial on the left-hand side of the camera, I remember someone telling me that only the professional cameras had that option, so I was ready to take over the world at that point.At the time I didn't know this too was an APS-C sensor, I thought I was walking around with top quality, and my lens collection was A+ as well. I had the Sigma 18-35 f/1.8 and the Canon 24-105, I was covered in every area and my images were great for my level of experience……
Source: It's Not Your Camera, It's Your Lens: How Glass Can Change Your Perspective — KeenanRIVALS
A few months ago back in March I finally got my hands on the much anticipated Fujifilm X-Pro2 camera. For most photographers that aren't familiar with the hype that was surrounding it's release, you've been spared the crowd noise that came with it. Shortly following it's release the reviews started coming in thick and fast and the camera is still being and will continue being reviewed by photographers that perhaps want to give it some more time before drawing any detailed final conclusions. I'm not going to review this camera in any in-depth way at all as most reputable… photographers and photography sites with an interest in the Fujifilm system seem to have done a fairly good job of testing and reviewing it. So as a conceptual portrait photographer, this is more a brief evaluation of the camera and how it fits into my workflow…….
Source: Bill Gekas Photography Blog: X-Pro2… a brief evaluation.
Several months ago, I posted an article describing my predicament choosing between two different systems, m43 and Fuji-X. This post, which became quite popular with blog visitors, concluded in indecision. The truth is though, that even at that point, the wheels were already turning, and the situation has since been resolved. Fuji-X is now the system I'm using practically exclusively ("practically": I'll use another camera for testing or in a special occasion only). It goes without saying that no such change happens overnight. My turn to Fuji happened progressively and I could say that the system was "growing on me". Which meant using it more and more, catching myself taking a Fuji instead of an Olympus with me,  to the point where Olympus became my second, "backup" system. I was surprised when I checked the keeper photos, even before the article was written. I was already shooting so much more with Fuji and didn't even realizing it.  From there on, it really became a moot point to "force" myself using Olympus; as a result all of my kit was gradually sold or is on sale……
Source: My full switch to Fuji-X: resolution of a gear dilemma, and the X-Pro2 two month user report — Eyes Unclouded
Rinzi is the photographer who influenced my cross-over from the Olympus OMD to Fuji-X Series cameras and I am very grateful for all his kind advice and for his work being a source of inspiration too. He is a master of light and his manipulation of it and understanding of it in his street photography should be a point if reference for any photographer wanting to excel in this field. His almost celestial and spiritually reflective approach to his work is very reminiscent of Trent Parke and his black and white photographs from his Dream Life and Beyond series. I am thrilled to have him take the X-pert 53mm interview. Here is Rinzi's X-pert 53…..
Source: Rinzi Ruiz — 53mm