Firmware & Software
As many of my long time readers know I've spent quite a bit of time going back and forward between different raw converters trying to get the best out of Fuji's X-Trans files. While I use Lightroom as my main photo management and digital darkroom application, I've found that whet it comes to images from Fuji's cameras you can get better results from a third party converter. In the past I've looked at both Iridient Developer and Photo Ninja, and for a while I preferred Iridient Developer. Lately, I've been giving Photo Ninja another workout, and after using it for a while now, and having come up with some new default sharpening settings, I'm absolutely loving the results I'm getting…….
Hey streettogs, I just put together some free street photography film presets. These are designed to simulate the look of Kodak Portra 400, Fujifilm Velvia 400, and Fujifilm Neopan 1600 (discontinued, but you can still get Neopan 400). The previews above are on the Ricoh GRD V.
The Portra 400 look is a more neutral film-like color preset.
The Fuji Velvia 400 look is a high-saturation and contrasty preset.
The Neopan 1600 look is a high-contrast black and white and grainy preset.
These should work with all versions of Lightroom (but work best in Lightroom 5). They are optimized for the Fujifilm X-series cameras (like the Fuji x100s and Fuji XT-1) but should work decently with modifications with all cameras…….
See on erickimphotography.com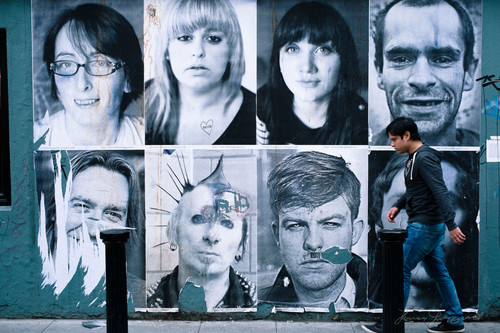 Replichrome is a set of film emulation presets for Lightroom and Adobe Camera Raw developed by Totally Rad. Recently Totally Rad launched the second set in the Replichrome series, Replichrome II. The first set was designed to emulate print film, so as you can imagine the second set is designed to emulate slide film. Replichrome II includes presets for Fuji™, Agfa™ and Kodak™ slide films. It is important to understand, that despite being a set of presets for Lightroom, this is a true emulation tool. By making use of Lightroom's ability to use custom colour profiles, Totally Rad has used scanned film to profile individual film stocks and then combined them with profiles for various digital cameras to create a close emulation of various types of film. It is this use of the colour profiles that separate Replichrome from other Lightroom presets. The other major company to use this technique is VSCO film. People often complain about the cost of these presets, but there is a substantial amount of work involved in profiling various film stocks, not to mention the cost of the equipment involved to do this properly…..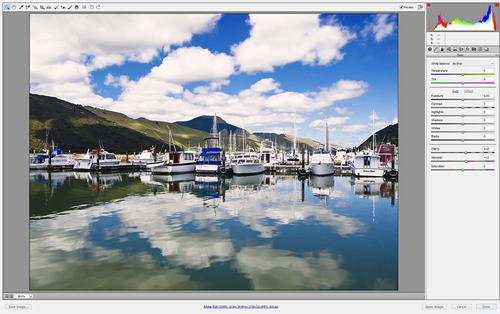 For Fuji users:
Fujifilm Tele Conversion Lens TCL-X100 support.
Fixed issue with Fujifilm X-T1 raw images appearing too bright at high ISO settings when using Dynamic Range 200% and 400%. Unfortunately, this fix may affect the appearance of existing images captured with this combination of settings.
See on www.dpreview.com
My good friend and talented photographer Gary Tyson from F8 Photography in Hong Kong has recently put together a very helpful video on how to convert Fujifilm X-T1 RAW files into black & white with Lightroom 5.4 and Silver Efex Pro 2. If you are unfamiliar with post-processing your street photography into black & white, the instructions is a great starting point for any camera. You can also download my black & white Neopan 1600 for Lightroom here. You can download all my Lightroom presets for free here…….
See on erickimphotography.com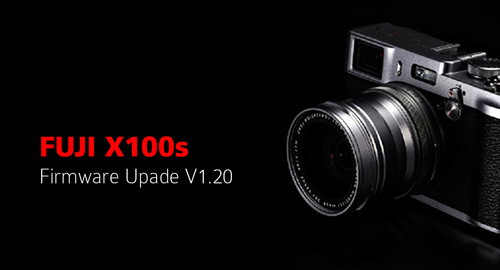 The firmware update Ver.1.20 from ver.1.10 incorporates the following issue:
Addition of the function for TELE CONVERSION LENS TCL-X1001. Change of shooting menu

Current : WIDE CONVERSION LENS > ON / OFF
New : CONVERSION LENS >WIDE / TELE / OFF2. When "TELE" is selected in the "CONVERSION LENS" menu, the size of the Bright frame in the Optical Viewfinder will switch to shooting area for the TELE CONVERSION LENS…..
See on www.fujifilm.com
While I was wrong that there would be a major upgrade to Lightroom this week, I was right in my suspicions that something was coming. It turns out that not only did Adobe release an upgrade to the desktop version, but they also released "Lightroom Mobile", an iPad based companion app that uses smart previews and Adobe's cloud services to sync selected collections and perform ratings and edits on your iPad which sync back to your main Library. This was demoed a while ago, and it's good to see it released. It's first thing in the morning here in Ireland, so I'm still gathering all the news about this, (and downloading it as we speak!). I'll be trying it myself later today, but for now, here's a selection of some of the coverage of this:
Lightroom Mobile is now available on the App Store. You need Lightroom 5.4 to power the synchronisation. It's not available in the "check for updates" link inside Lightroom yet, but you can download it manually from Adobe. This release also adds support for the Fuji XT–1 and the Fuji colour profiles that were in the Camera Raw beta…..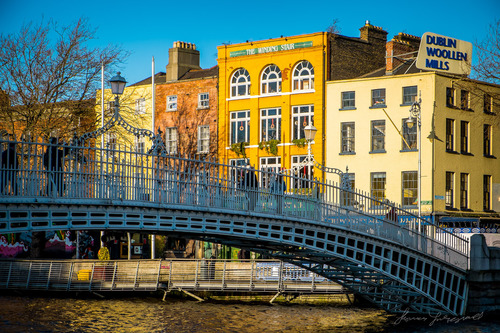 A while ago I posted some sharpening presets for sharpening images taken with one of Fujifilm's X Series of cameras in Lightroom. I was attempting to find a way to minimise some of Lightroom's idiosyncrasies when it comes to X-Trans processing. They were well received and people seemed to like them. Since then I've kept working on it and I've been continuing my quest to get the best out of X-Trans files. While I've been focusing on using third party applications in recent blog posts, I've still been working behind the scenes on best practices if you're just using Lightroom……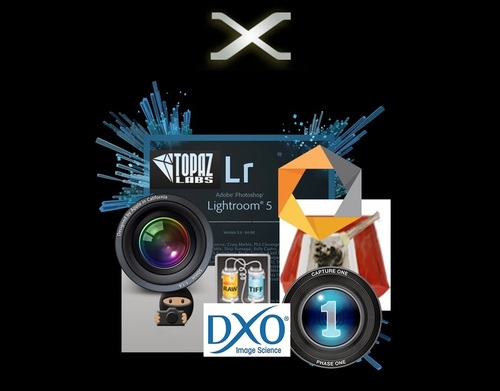 I was using Lightroom since its first iteration and it worked well with all my cameras and files. Until I acquired Fujifilm X-Pro1. I quickly realized that ACR demosaicing (Lightroom's raw de-coding engine, same as in CS/Photoshop) is not the best choice for x-trans raw files. There are much better raw converters on the market, but Lightroom is still, arguably, the best digital asset management system. I was asking myself, how can I combine the power of LR asset management with the best demosaicing algorithms? After spending hours of testing of various configurations I finally came up with the workflow that works well for me and my x-trans raw files. I am using it for 4 months now and feel comfortable to share with you. I will illustrate my workflow using LR+Iridient Developer integration, albeit the same integration works well with Capture One Express,  Aperture or Photo Ninja. As the matter of fact I have all of them and they all are integrated into the same workflow. Here is my setup and step by step instructions. My workflow always starts and ends in Adobe Lightroom. So why Lightroom? I chose this particular product as my main Digital Asset Management system for many reasons but mostly because the combination of…….
See on vkphotoblog.blogspot.de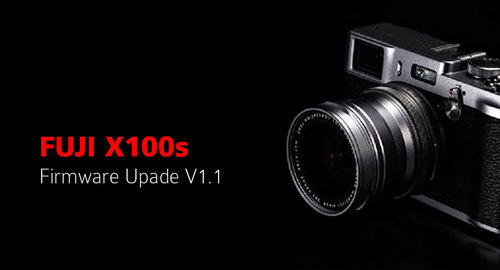 The firmware update Ver.1.10 from Ver. 1.03 incorporates the following issues:
Regarding operations of items below from 1 through 4, refer to "X100S New Features Guide" in this website. X100S New Features Guide (PDF: 345KB)
New functionality allowing you to edit image file names
An image file name (DSCF***) is automatically allocated to each picture when shooting, this can now be changed to your file name of choice.* This added functionality is useful when organizing the images after shooting, and sorting the images into groups. * It can be changed to a 4-letter file name when selecting "sRGB" and a 3-letter file name when selecting "Adobe RGB" for the color space.
See the exposure setting in live-view and histogram
The images and histogram will reflect current exposure levels (with the shutter speed and aperture set during manual exposure also displayed on the image). In scenarios where the live view and the final shot will appear differently, eg: when using flash, this setting can be turned off.
Change of numbering for images shot using continuous shooting
When shooting using continuous shooting, only the first image is currently displayed in full screen and subsequent frames are displayed in small on the bottom right, and the file number was set as "S+7-digit number". With the new firmware, all frames in continuous shooting are displayed as full screen shots in playback. The file number has also been altered to follow numerically as per standard single shots, thereby allowing uniform management of images after shooting.
Aperture and shutter speed can be changed once AE lock is selected
The aperture or shutter speed can be changed while maintaining exposure (EV value) with the AE lock button. The photographer has the ability to tweak settings down to the very last moment before shooting.
Improvement of RAW file conversion function
When developing RAF images in-camera using the built-in RAW file converter, the firmware upgrade improves the flow by taking you back to the original RAF image once the conversion has been done, whereas before it left you with the converted JPG file on screen and the user had to go back to the next RAF file manually.
Improve the cover range and accuracy of the bright frame in the OVF
By maintaining the position of the bright frame with corrected parallax during AF lock, the shooting range can be checked even when letting go of the release. *When use AE-L/AF-L button with the setting of "AE & AF ON/OFF SWITCH" in AE/AF-LOCK MODE and "AF LOCK ONLY" or "AE/AF LOCK" in AE/AF-LOCK BUTTON in SHOOTING MENU.
See on www.fujifilm.com