Firmware & Software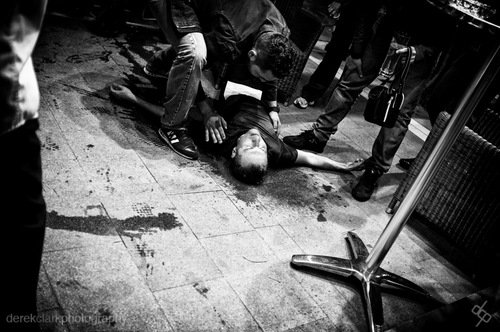 The release of firmware 2.0 for the X100 was a very welcome present from Fuji that a lot of people thought wouldn't happen. They've replaced the X100 for the X100s, so why would they update an older model and give it a bit of what entices people to upgrade. Because they're Fuji, that's why. So on the morning v2.0 was released, I got ready for the upgrade by playing around with the focus so that I could compare the difference after upgrading. I got my Fuji branded 4gb card that I keep just for firmware updates and reformatted it in the camera. I put an original Fuji battery, fresh from a full overnight charge, into the camera. I then put the downloaded file on the SD card (checking that the file size matched the download page) and placed it into the camera. After the ritual was complete and I started the update. I placed the camera on the desk to avoid pressing anything and watched the progress bar on the LCD move from right to left. But just after about quarter of the way through, the LCD went dark. It had never done this before, but I left it for a few minutes incase it was a new way updates worked. Nothing, Nada, Wala. I picked my X100 up and lightly half pressed the shutter button, expecting to see the camera coming out of sleep mode. The write lamp on the back blinked red and I knew something was wrong. I turned it off and then back on, but the same thing, nothing but the blink of a light on half pressing the shutter. My X100 was dead. This was an ex-X100…..


FUJIFILM Corporation (President: Shigehiro Nakajima) will be releasing firmware upgrades for its premium X-E1, X100S and X-E2 models to enhance operability and functionality. This latest firmware upgrade is being released in response to customer demand and will offer users the chance to update their models to incorporate functionality available on the most recent X series cameras launched in October 2013. Fujifilm is striving to keep the level of technology offered on these products as up to date as possible so that purchasers of the X series models will have greater longevity of use.
[Release date of the new firmware]
19th December 2013 (Thu.) GMT 05:00/JST 14:00
[Firmware version]
FUJIFILM X-E1 : Ver.2.10
FUJIFILM X100S : Ver.1.10
FUJIFILM X-E2 : Ver.1.10
[Contents of the firmware update]
For an overview of improvements to each model please refer to the list below.
<Updates now available for the X-E1, X100S and X-E2>
New fuctionality allowing you to edit image filenames
An image filename (DSCF***) is automatically allocated to each picture when shooting, this can now be changed to your filename of choice.* This added functionality is useful when organising the images after shooting, and sorting the images into groups. * It can be changed to a 4-letter filename when selecting "sRGB" and a 3-letter filename when selecting "Adobe RGB" for the color space.
Improvement of RAW file conversion function
When developing RAF images in-camera using the built-in RAW file converter, the firmware upgrade improves the flow by taking you back to the original RAF image once the conversion has been done, whereas before it left you with the converted JPG file on screen and the user had to go back to the next RAF file manually.<Updates available for the X-E1 and X100S>
See the exposure setting in live-view and histogram
The images and histogram will reflect current exposure levels (with the shutter speed and aperture set during manual exposure also displayed on the image). In scenarios where the live view and the final shot will appear differently, eg: when using flash, this setting can be turned off.
Change of numbering for images shot using continuous shooting
When shooting using continuous shooting, only the first image is currently displayed in full screen and subsequent frames are displayed in small on the bottom right, and the file number was set as "S+7-digit number". With the new firmware, all frames in continuous shooting are displayed as full screen shots in playback. The file number has also been altered to follow numerically as per standard single shots, thereby allowing uniform management of images after shooting.
Aperture and shutter speed can be changed once AE lock is selected
The aperture or shutter speed can be changed while maintaining exposure (EV value) with the AE lock button. The photographer has the ability to tweak settings down to the very last moment before shooting.<Updates available for the X-E1>
The default and maximum sensitivity and minimum shutter speed can be set when ISO AUTO is selected
When selecting "AUTO" in the ISO setting, users can also set standard ISO, Maximum ISO and a low-speed shutter limit. The Low-speed shutter limit has been extended to 1/500 seconds.<Updates available for the X100S>
Improve the cover range and accuracy of the bright frame in the OVF
By maintaining the position of the bright frame with parallax compensation during AF lock, the shooting area can be checked even when letting go of the shutter release.
Please visit the following URL for details on other changes.
[Firmware download]
http://www.fujifilm.com/support/digital_cameras/software/
** This firmware is exclusive to the FUJIFILM X-E1, X100S and X-E2. Firmware is software that controls the camera body.
See on www.fujifilm.com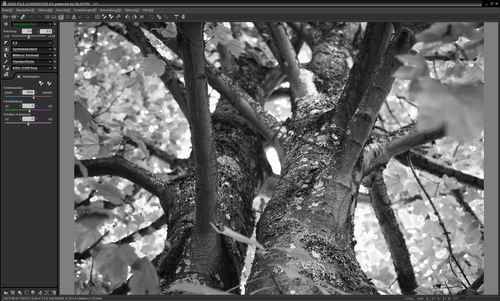 The firmware update Ver.3.2.17.0 incorporates the following issues:
Image quality is improved for models in which "X-Trans CMOS sensor" or "X-Trans CMOS Ⅱ sensor" is incorporated.
Applicable models for the raw file converter are added as follows

FUJIFILM X-M1 / X100S / X20
FinePix F900EXR / HS50EXR / SL1000
See on www.fujifilm.com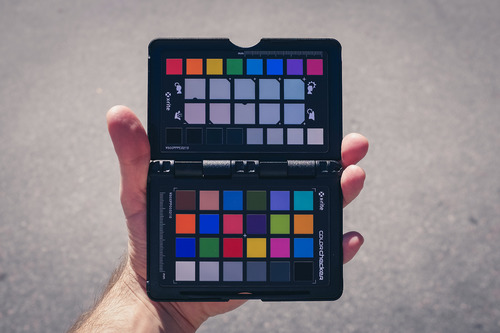 Ever since I replaced my trusty old X100 with its newer incarnation, the X100S, I have been struggling with color rendition in Lightroom, which is my weapon of choice when editing RAW files. A while ago, Apple released an update to their Digital Camera RAW software (native RAW support in OS X) with support for the X100S and I found its color rendition of X100S RAW files much nicer right out of the box than what Adobe was offering me. For some time, I exported 16-bit TIF files from Apple's Preview.app and imported them into Lightroom and continued to edit my photos in there, but this quickly became cumbersome and consumed quite a lot of extra disk space. I placed a request in the Adobe forums to address this bad rendition of X100S colors and got a reply from a fellow user that pointed out to me that this probably wasn't Adobe's fault to begin with, since they didn't bundle a specific camera profile for the X100S, and that I could create my own profile using a standardized color checker, which would probably get the colors right. Enough said, I ordered one, made my own profile and here we are. Today I do not feel the need to do the detour through Apple's Preview.app just in order to get a good starting point with colors and I can keep an undestructive workflow within Lightroom. Feel free to try it out, but keep in mind this profile was made for my camera and that custom profiles may differ a bit from camera to camera. I've also included a bunch of presets I use frequently together with the X100S……
Thx Fredrik for sharing your presets :-)
See on fredrikaverpil.tumblr.com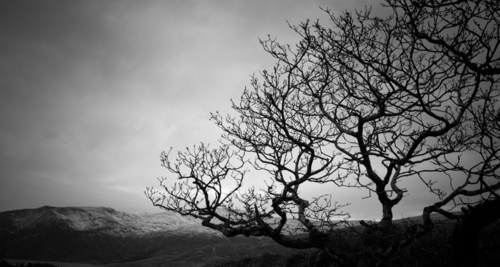 Well it is here, Adobe have released version 5 of their brilliant Photoshop Lightroom photo management and editing software.
I have been using Lightroom from the initial beta and have watched it grow from strength to strength. Just over a year ago I celebrated the release of Lightroom 4 which brought with it considerable improvement in image quality, especially when it comes down to image noise.
Lightroom 5 brings a strong focus on the photographer's workflow and some of the new tools really are brilliant, I suspect even less time in Photoshop as a result of the 'advanced healing brush' alone.
It is now possible to paint out larger areas of an image for correction but the big bonus is the fact you can be much more accurate. For example in this image I had to use a large circle to remove a bird yet the new brush means I can create a smaller circle and heal only the pixels necessary.
The vertical straightening tool is particularly intelligent in auto mode. This image was taken at the bottom of a waterfall at a slightly skewed angle to ensure all of the fall is in the shot. Lightroom was able to bring the wall forward to correct the vertical perspective…..
See on www.flixelpix.com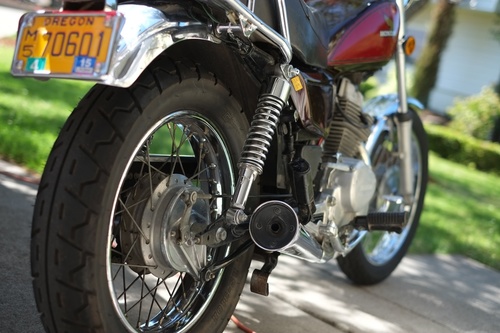 Curious about how the Fuji X series camera actually stores in the RAW (RAF) file, and how Fuji's DR mode affects the RAW file, I decided to dig into the RAW file a bit to see what I could discover. My tests here were produced using my FujiFilm XE-1, but the results should be identical to the other Fuji X cameras including the X-Pro1, X100, and X100s. The measured values and histograms were produced using RawDigger….
An important observation here is that even though stops of light are logarithmic (one stop is a doubling of light) the CMOS sensor measure light in a linear fashion and the RAW file records those values in a linear value scale. The effect is that tones in the upper-most stop of light can be described by nearly 1500 different variations, whereas tones in the lowest measured stop of light can only be described by two possible values – on or off. Because there are so many variations in the upper stops of light they can be described as "creamy" with smooth transitions from one color to another, whereas colors deep in the shadows with few variations can be describe as "crunchy."….
See on www.adrielhenderson.com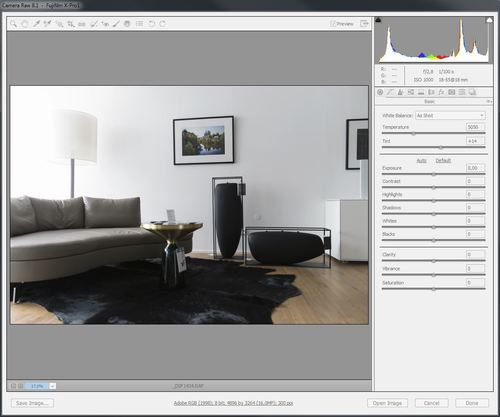 Camera Raw 8.1 is now available as a final release through the update mechanism in Photoshop CS6.  This release provides support for HiDPI capable displays, new camera and lens support and address bugs that were introduced in previous versions of Camera Raw.  Customers of previous versions of Photoshop can utilize DNG Converter 8.1 to receive raw file support for newly added cameras. Photoshop CS6 customers traditionally have received camera updates through Camera Raw 7.x releases.  This is the first time that we are providing camera support through a version of the camera raw plug-in that is a whole version number greater than the version of Camera Raw that shipped with a specific version of Photoshop. (Photoshop CS6 shipped with ACR7 and now we're providing support to CS6 with ACR8.)  As mentioned here, this change allows us to be consistent with our past policy of providing raw support for currently shipping products. However, when ACR8 is hosted by Photoshop CS6, it will not offer any of the new features described in Photoshop CC marketing materials for ACR8…..
Bugs Corrected in Camera Raw 8.1- Occasionally the Fill Light adjustment introduced artifacts. This only occurred when processing an image using the PV2010 process version.- When using the Red Eye removal tool, setting red eye darken to 100% would lighten the adjustment instead of darkening it.- Reduced the default amount of sharpening applied to images taken with the Fuji X100s camera.
New Camera Support in the Camera Raw 8.1:
Hasselblad H5D-60
Olympus PEN E-P5
Olympus PEN E-PL6
Phase One IQ260*
Ricoh GR
Panasonic LUMIX DMC-G6
Panasonic LUMIX DMC-LF1
See on blogs.adobe.com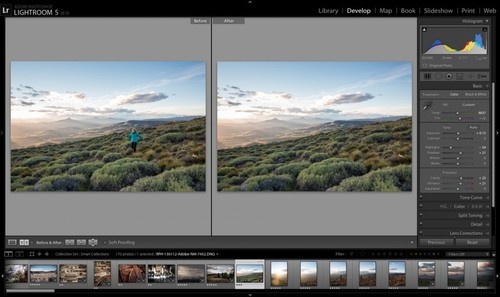 The Lightroom team is proud to announce the availability of Lightroom 5 as a standalone license and as part of Creative Cloud! Lightroom 5 is now available to try or buy on Adobe.com, and as a free update to Creative Cloud members. A number of you downloaded Lightroom 5 beta, and we are thankful for the valuable feedback that you provided during the last couple of months. Thanks to your input on our public forums, we've made more than 400 tweaks since releasing Lightroom 5 beta. It truly was a team effort that we can all be proud of. Thank you. Lightroom 5 has all of your favorite features from Lightroom 5 beta including the Advanced Healing Brush, Upright, Radial Filter, Smart Previews, improved photo book creation, and slideshows that mix video and still images. The final version of Lightroom 5 also contains several new updates including more than 400 bug fixes, the ability to share photos using the Behance Publish Service and an expanded range on the Radial Filter's feather slider….
See on blogs.adobe.com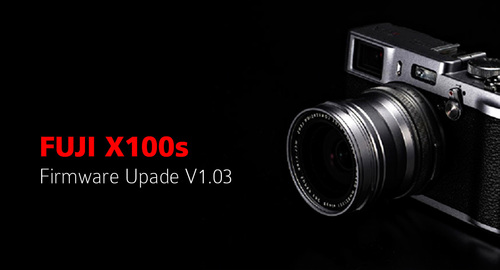 The firmware update Ver.1.03 from Ver.1.02 incorporates the following issues:
The phenomenon is fixed that in rare cases a grainy image like TV fuzz could appear on LCD under a certain shooting condition.
See on www.fujifilm.com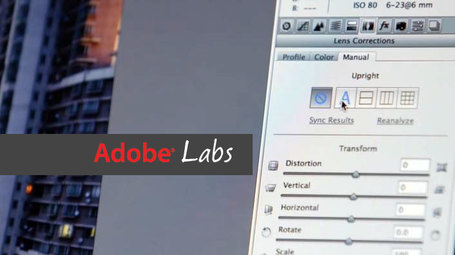 Adobe Photoshop Camera Raw 8.1 (for Photshop CS6) provides new camera and lens profile support for Camera Raw Users. The fresh revision boasts support for HiDPI monitors, new cameras and lens profiles. This is the first time that a major version (8.x) of the plug-in provides update for the previous major build (7.x). However, this ensures continued RAW support for Photoshop CS6 customers.
Keep in mind that the Camera RAW 8 for Photoshop CS6 will not provide users the new features promoted in any of the marketing materials Photoshop Creative Cloud….
See on labs.adobe.com