Firmware & Software
It's hard to remember now, but was actually back in September of 2010, that Fujifilm, abandoned the hybrid Fujifilm imager/Nikon Body template that it had been following since the early 2000's, and introduced a new and intriguing digital camera that hearkened back to rangefinder cameras of the past.  This camera, known as the X 100, was introduced as a premium product for the discerning photographer. It was a beautiful camera, and its design evoked an emotional response from older photographers, who could recall an earlier age when camera settings were set by turning dials, and aperture rings.   It featured, a fast , sharp fixed focus lens, and an excellent imager.   It had the effect of reducing photography,which had been increasingly complicated by burgeoning technology, back to its essence. But it was a deeply flawed product at its introduction……..
Source: henrysmithscottage.com

---
Fujifilm X100s
Do you love my work and want to support me? If you're planning on buying camera gear, you can check out above-noted links. Prices remain the same for you, but a small percentage of your purchase value is valued back to me. Thank you!
---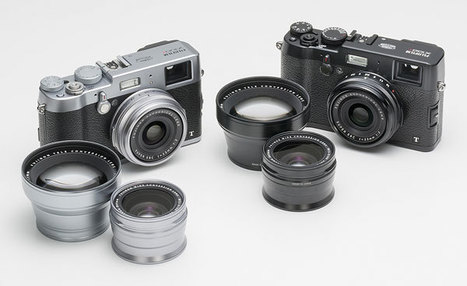 But [for example], while we have provided firmware upgrades for the X100S many times, now we have the X100T, we're finished, no firmware upgrades [for the X100S] anymore. Makoto Oishi
Continuing my series of executive interviews from the recent CP+ 2015 show in Yokohama Japan, I met with Mr. Makoto Oishi from the Sales & Marketing Division, Optical Device & Electronic Imaging Products Division at Fujifilm Corp. Topics for discussion included the company's X-mount mirrorless camera plans, first and third-party glass for X-mount cameras, and Fuji's unusually generous firmware update philosophy. Perhaps most interesting to me, though, was an insight into how Fuji sees 4K video capture and its place in the market — doubly so when Oishi-san turned the tables and I briefly became the interviewee, sharing my own thoughts on the adoption of ultra high-def video.
(As always, we've done some editing to the dialog to remove conversational glitches and make the text scan better. Places where we've inserted a word or changed the phrasing for better readability are enclosed in square braces and italicized. So, too, are comments of my own, reading between the lines of the discussion.) ……
Source: www.imaging-resource.com

---
Fuji X100S
Do you love my work and want to support me? If you're planning on buying camera gear, you can check out above-noted links. Prices remain the same for you, but a small percentage of your purchase value is valued back to me. Thank you!
---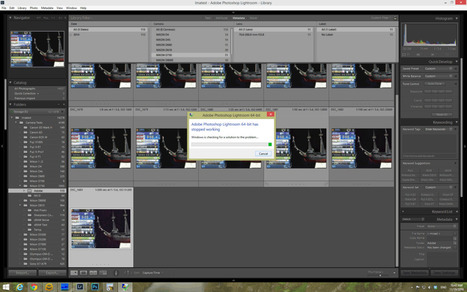 I will be honest, I am not a fan of Adobe as a company. I never liked their business model: their practice of gobbling up competition (sometimes out of fear), their Creative Cloud extortion and their sleazy management that only cares about their next quarter revenues. But most of all, I never liked Adobe's poor software development practices. In my past tech life, Adobe products were always a big pain due to numerous security holes and huge, frequent updates. In fact, Adobe has been notoriously bad with releasing poorly tested software with too many security holes. In 2011, Adobe dominated Kaspersky Lab's top ten PC vulnerabilities list, with "extremely critical" security vulnerabilities that allowed attackers to gain access to computer systems and execute arbitrary code. These security vulnerabilities spanned several Adobe products, which most PCs had at the time and even today: Adobe Reader and Adobe Flash Player. No wonder Apple did not want to support flash in its iOS (which thankfully resulted in the slow demise of the Adobe Flash), since Flash was a very badly written, resource intensive platform to begin with. Although Steve Jobs mostly blamed Adobe Flash for being a PC-era platform, two of the biggest reasons why Flash support was excluded from iOS were in fact related to security and stability concerns……..
Source: photographylife.com
Today Adobe released Photoshop CC 2014.2, this post covers the updates to this amazing release, there will be upcoming posts covering some of the items in much more detail. Creative Cloud Libraries. This new addition to the Creative Cloud will allow you to download graphics from the Adobe Market and have them available to inside both Illustrator and Photoshop. The Libraries panel also allows you to add fonts, graphics, PSD's, colours etc all within the Photoshop and Illustrators. Any content here will be synced automatically to your Creative Cloud storage area. This feature is a wonderful enhancement if you have ever wanted to have a global set of favourites to your workflow. Of course you can create new libraries at any time to organise your content based on your preference……
Source: blogs.adobe.com
Tonality Pro Verdict
There's no doubt that there is a lot of functionality here for quite a modest stake. The ability to use layers to stack effects and the texture overlays make it possible to get lots of creative effects. Some of the film emulation presets look pretty much like the others, but there are enough presets across the board to give you specific effects that suit everything from portraits to landscapes and HDR projects. It's also a bonus that a number of effects actually use colour as well as mono. The app is fast at providing previews and has a lot of different looks it can bring to your projects. It's not as wide ranging as Alien Skin's Exposure but then it is a great deal cheaper and easily represents the best budget option for those wanting stylish or grungy black and white conversions.
Source: www.ephotozine.com
In this special episode of Adobe Creative Cloud TV, Terry White shows off the NEW features in the October 2014 release of Photoshop CC…..
Source: www.youtube.com
As many of my long time readers know I've spent quite a bit of time going back and forward between different raw converters trying to get the best out of Fuji's X-Trans files. While I use Lightroom as my main photo management and digital darkroom application, I've found that whet it comes to images from Fuji's cameras you can get better results from a third party converter. In the past I've looked at both Iridient Developer and Photo Ninja, and for a while I preferred Iridient Developer. Lately, I've been giving Photo Ninja another workout, and after using it for a while now, and having come up with some new default sharpening settings, I'm absolutely loving the results I'm getting…….
Hey streettogs, I just put together some free street photography film presets. These are designed to simulate the look of Kodak Portra 400, Fujifilm Velvia 400, and Fujifilm Neopan 1600 (discontinued, but you can still get Neopan 400). The previews above are on the Ricoh GRD V.
The Portra 400 look is a more neutral film-like color preset.
The Fuji Velvia 400 look is a high-saturation and contrasty preset.
The Neopan 1600 look is a high-contrast black and white and grainy preset.
These should work with all versions of Lightroom (but work best in Lightroom 5). They are optimized for the Fujifilm X-series cameras (like the Fuji x100s and Fuji XT-1) but should work decently with modifications with all cameras…….
See on erickimphotography.com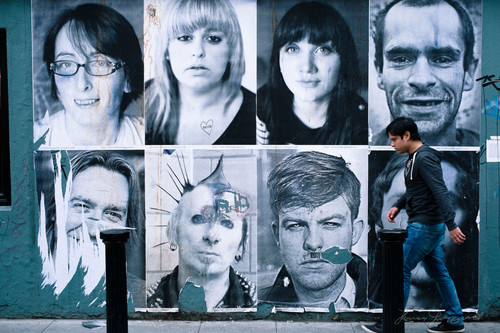 Replichrome is a set of film emulation presets for Lightroom and Adobe Camera Raw developed by Totally Rad. Recently Totally Rad launched the second set in the Replichrome series, Replichrome II. The first set was designed to emulate print film, so as you can imagine the second set is designed to emulate slide film. Replichrome II includes presets for Fuji™, Agfa™ and Kodak™ slide films. It is important to understand, that despite being a set of presets for Lightroom, this is a true emulation tool. By making use of Lightroom's ability to use custom colour profiles, Totally Rad has used scanned film to profile individual film stocks and then combined them with profiles for various digital cameras to create a close emulation of various types of film. It is this use of the colour profiles that separate Replichrome from other Lightroom presets. The other major company to use this technique is VSCO film. People often complain about the cost of these presets, but there is a substantial amount of work involved in profiling various film stocks, not to mention the cost of the equipment involved to do this properly…..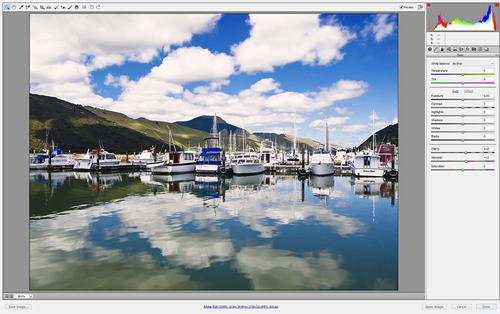 For Fuji users:
Fujifilm Tele Conversion Lens TCL-X100 support.
Fixed issue with Fujifilm X-T1 raw images appearing too bright at high ISO settings when using Dynamic Range 200% and 400%. Unfortunately, this fix may affect the appearance of existing images captured with this combination of settings.
See on www.dpreview.com