Sample Images
Normally you do not see much in the way of Long Exposure  photography in the Infrared world.  The reason is that it is necessary to use Neutral Density filters (ND) to cut down the amount of light reaching the sensor to enable very long shutter speeds.  The infrared spectrum will reduce the the effective value of any ND filter that you attach to your lens from between 20% to 30%.  Have you ever taken a photograph of a person wearing a pair of sunglasses in infrared and noticed that they are totally clear?  This is the effect that I am talking about.   The general rule is that the cheaper filters suffer much greater loss in infrared and the variable ND filters do not work well at all (yes, even the expensive Singh Ray). Should you desire to pursue this style of photography I strongly suggest that you purchase and use B+W ND filters which loose around 20%.  I am also told that Lee filters do not loose too much effect as well but I have not yet tested them even though I own them all…….
I was in San Francisco recently doing some street photography with my friend Doug Kaye. Here are a couple of grab shots – one on rollerblades, the other on a skateboard. Both images shot with my Fujifilm X100S. For more images from the day, see my album on Flickr……
Source: inmenlo.com
The photo workshop continues. We are all having so much fun roaming the streets of Paris for miles every day. Spending a week with people who share the same passion for photography is so awesome. I don't shoot much when I teach a workshop but I grab a shot here and there with my little Fuji x100s whenever the opportunity arises. Do you have any favorites in the series below? Please leave a comment :)
Source: valeriejardin.wordpress.com
As much as I love film and my analog cameras, I'm as fond of my Fuji X100s as well.  Last year on a trip to Savannah, Georgia the Fuji X100s was my only camera with me. The low light capabilities of the X100s is phenomenal, really clean even without using the noise reduction feature in camera.  I do have a  favorite technique for setting a moody exposure that is really fun to use in low light.  You can read about my technique here. All images are with the Fujifilm X100s……….
See on blog.billmccarroll.com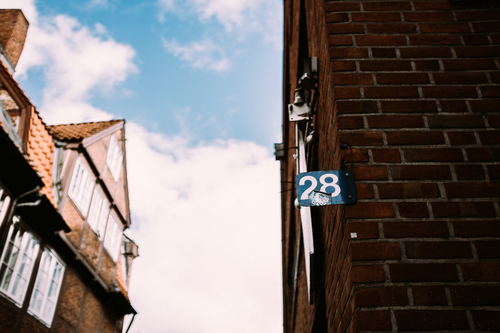 I stayed one night in Hamburg with my girlfriend last weekend and left the Mark 2 at home to only take a few snaps with the Fujifilm X100s. So all these shots are exclusively taken with this small camera. I'm still pretty impressed about what you can get out of it. Especially the night shots! I don't think, the ISO-performance of the 5D Mark 2 is that good. I was on a pretty short timeframe so i didn't see much and snapped a lot in the hotel – which was amazing by the way! It's called "Hotel Volksschule" and apparently built into an old school building. It really has a very nice style with modern furniture inside of red brick walls……..
See on www.sandbox-photos.com
I was a little nervous before arriving in New York that I had only brought my Fuji cameras, leaving my Canon 5D MkII and lenses at home.  The part the made me nervous was not being able to get extra wide angle shots of street scenes and skyscrapers.  I had to think through my shots a little bit more, some times walk a little further, and know that I may have to sacrifice a few shots along the way.  What I gained was a new perspective on travel photography, more thoughtful and composed images, and a back that wasn't sore at the end of the day.  Below is how our day progressed and some of my favorite images I captured along the way. We decided to fly in on Thursday morning, drops the bags at the hotel, and then hit the subway to start our "photo walk."  Our first stop was the World Trade Center Memorial, and if you ever get the opportunity you should definitely go.  There was a line, which moved quickly, and we were in the memorial in no time at all……..
See on www.theyellowbelt.com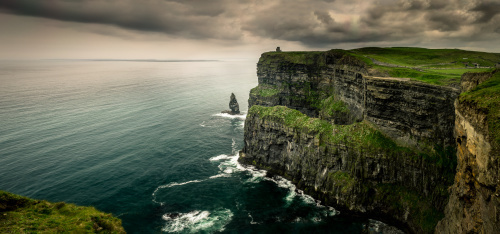 The light was perfect, overcast sky with some scattered dramatic clouds.  A slight mist in the air, occasionally some rain. These are the conditions that get my synapses firing. It was a perfect time to photograph the cliffs of Moher. The Cliffs are an impressive sight, all I can say is that my images don't do them justice. I didn't just go to the Cliffs of Moher the bus stopped at numerous places on the way. Including the limestone fields. I didn't realize the most of the Burren national park is limestone, Its amazing. I'm keeping the post short today.  Check out the images they will tell you more than my words can…….
See on kollinodannel.wordpress.com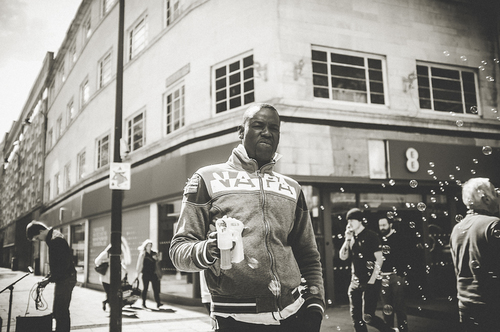 I've been out recently on the streets of Cardiff with the aim to get some more street photography done with the Fuji X100, as I've mentioned before this has got to be one of the best cameras for street photography as the silent shutter, small size and retro look mean you don't draw attention to yourself and can get very close to your subjects. Slowly my skills as a street photographer have been developing and I'm constantly learning new methods to get great images as well as improving my confidence in what I'm willing to shoot. I thought I'd use this blog post to give out a few tips which I have learnt and a few facts about street photography that might help you out or give you that boost to go out and give it a try. A few of these tips I learnt from the awesome Zack Arias so go check his work out here, he's a great photographer…….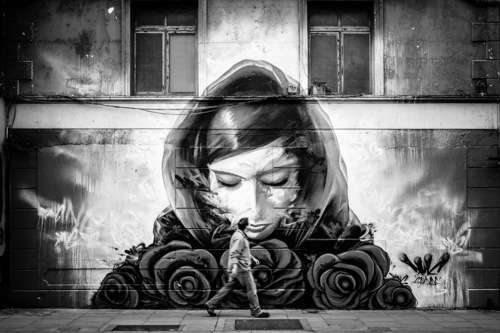 So, back to the streets of Dublin with my little friend the Fuji X100s. Dublin is an amazing city, there is always something happening and it's full with interesting places and people. There is no bad time to go for a photo walk, you just have to grab a camera and do it. The more I do street photography the more I love it. And I hope you will enjoy the following images that I took around Dublin city centre in the last couple of weeks……
See on gaborimages.blogspot.de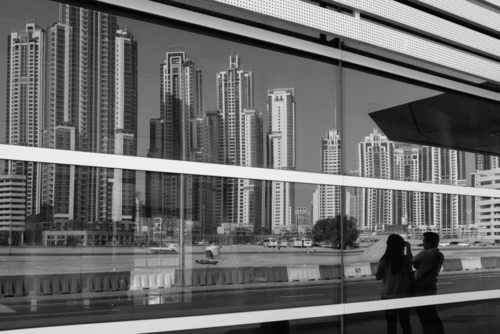 I got so much feedback after my Barcelona Posting where people asked me how I process my B&W pictures. I have been in Dubai last week and used this trip to shoot some B&W images. It was my first trip to the Middle East and I loved it. I honestly have to admit that I didn't do lots of people street photography cause I wanted to respect the culture. Of course I could have asked – but I do prefer getting the most out of my picture – the real private moment. The x100s is a beautiful camera – especially for Black & White photography. Most of the time I shoot RAW & jpeg. The jpegs are great out of the x100s but the RAWs have more information and if I am having a "gold keeper" I want to get the best quality out of my picture. Here are my settings for the Black & White pictures with the x100s …..
See on nicolestruppert.com