Sample Images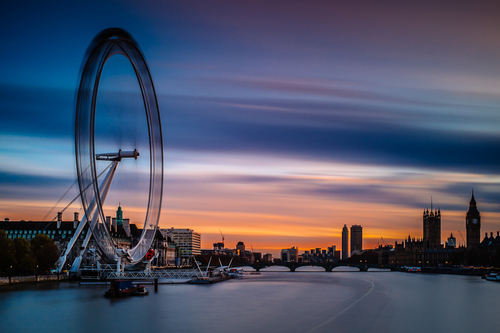 Over the past six months, the Fujifilm X00S has traveled with me to San Diego, Seattle, Paris, London, and New York. During these trips, I've used it to shoot everything from snapshots to long exposures. Having used the X100S extensively as a travel camera, I wanted to share my general impressions on using it for travel photography.
What's Good for Travel Photography
I shared my thoughts on the Fujifilm X100 a year ago, and all the things I loved about the X100 also hold true for the X100S. The small size, the excellent image quality, and the ease of use are all things that made the X100 an excellent travel camera. With the X100S, Fuji has managed to make a good thing even better. The speed of the camera has been improved all around, the resolution of the electronic viewfinder has been increased, and the sensor has been upgraded to an X-Trans CMOS II sensor. Each of these improvements have made the X100S an even better travel camera than the original X100. In addition to all the technological goodness, there are two other reasons why I find the X100 and X100S to be ideal for travel photography. The first is the simplicity that these cameras bring to my photography. By limiting myself to one focal length (sometimes two with the Wide Conversion Lens), I am able to focus more on the images I create and less on the gear I use. This in turn makes it easier for me to be in the moment and enjoy the places we visit. The second reason these cameras make ideal travel companions is because the  leaf shutter they use are nearly silent. Without having to worry about the sound produced by a traditional shutter, I can capture images that I would normally pass up. Since the X100 and X100S are so small and stealthy, I find that I am also able to get quite close to my subjects without really being noticed…..
See on stephenip.com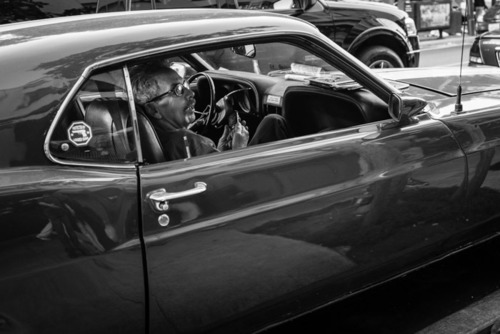 From Haight & Ashbury to Chinatown to North Beach, I truly enjoyed doing street photography in San Francisco last weekend. It was a family vacation, not a photography trip. Although I had my Fuji x100s with me at all times, photography was not the focus of this trip (no pun intended). I still managed to grab a few shots here and there. I'll be back and will most likely lead a photo workshop there in 2015…….
See on valeriejardin.wordpress.com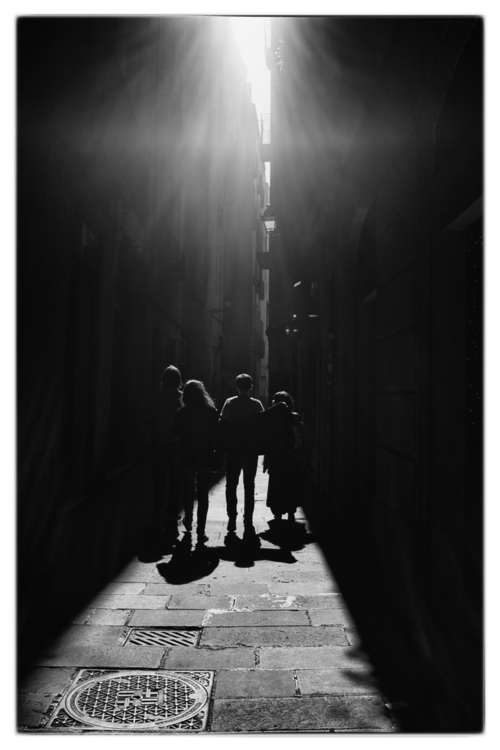 My year has just started from the photography point of view. After my shoulder surgery I am ready to travel again and explore new places. I thought it would be nice to share some insights about the places I travel. I try to give u the best tips for photography spots and other insights. So here is my first review on Barcelona. It was my second visit to Barcelona  – time was pretty tight, cause I spent just the weekend there but I tried to make the best out of it. I don't want to get into details about sightseeing places – I am sure this will be on your list when u travel anyway. I highly recommend the beach area of Barcelona. Best time is in the morning – then the place is not too crowded and there is already much to see. Young and older people are coming together for a chat, to bike, skate or just stroll around. This area is fantastic for street photographers – the light is incredible and a perfect spot to catch some nice shots or just have a drink and enjoy the surrounding. Don't miss to walk around the little streets next to the beach area. This area is incredible beautiful and reminded me a bit of Napoli in Italy…….
Schon seit langem wollte ich mir das Death Valley anschauen. Letzte Woche war es endlich soweit. Ich musste beruflich nach Los Angeles und hatte diesmal sogar einen Tag mehr als üblich frei. Ich hatte somit zwei ganze Tage und drei Nächte zur freien Verfügung. Die Fahrt von Los Angeles ins Death Valley dauert in etwa vier bis fünf Stunden. Bei der Fahrt durch das Valley sollte man zumindest weitere zwei bis drei Stunden Fahrtzeit einplanen. Berücksichtigt man die Rückreise, verbringt man wenigstens 13 Stunden im Auto. Aber das, was sich einem bei der Ankunft bietet, entlohnt alle Mühe und ist untertrieben ausgedrückt sehr imposant. Die Weite, die sich aus kilometerlangen Ebenen und hohen Bergen bildet, ist atemberaubend und im fotografischen Bild nur schwer festzuhalten. Hilfe naht: Ich habe sehr oft die sehr geniale Panorama-Aufnahmefunktion der x-series Kameras benutzt…….
See more pictures on www.qimago.de
The past weekend I was in Barcelona. It was my first trip after my shoulder surgery and I was very excited how I can handle to photograph again. First goal was to travel light. I left my Nikon D800e at home and took just my Fuji x100s.  The x100s was the perfect companion, light, fast and nearly perfect for all situations. I love this little camera more and more… I got some really nice shots Saturday morning at the beach. The mediterranean mood, the sun and the easy beach life felt so good after the long grey wintertime……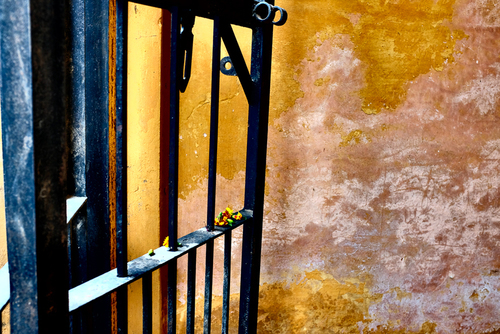 Normally I avoid any in camera filters when making photos with my bigger cameras. My preference is shot in RAW and leave any processing, like conversions to black and white, until later, when I load the images into Lightroom. But, I've been intrigued by the in camera options available with the FujiFilm x-series cameras. The X-Pro1 and X100s have better onboard film emulations than any other camera I've tried. Certainly, if you are a fan of the old Fuji film stock, like Velvia, Provia and Astia, then the camera can deliver surprisingly good images, in JPEG format. And, the black and white conversions, especially when mimicking the effect of a red or yellow filter are also surprisingly good. Although, I haven't been tempted by the feature another trick hiding in the X100s menu has captured my imagination, the Advanced Filters…….
See on fernandogros.com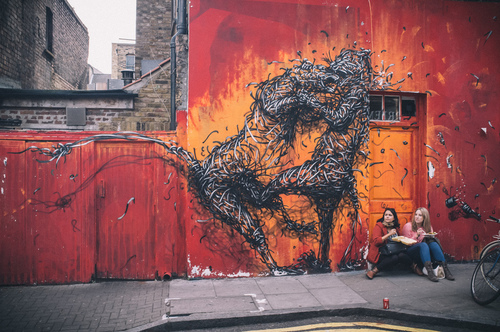 The past weekend I was in London to see Zack Arias and David Hobby talk about their Fujifilm cameras and how they use them, it was a great talk that was followed by lots of beer, but one thing at the talk really interested me and that was the street photography part of Zack's talk. In particular his techniques and tricks for getting street photos, ways of taking shots of people without realising and that you will get caught one time or another but realistically people aren't going to go berserk. So the next day with my Fuji X100 in hand and hangover in my head I headed out to the streets of London, I started with a walk along south bank where I got to find my feet with it, and before long I was employing some of Zack's tricks and tips. Once I had got a bit more comfortable doing this I started to do some street portraiture where I would ask people to pose for me, this is a great confidence booster and a great way to improve your photography, very quick portraits on the fly with available light, really good fun, and a lot less people say no that you would think…..
See more pictures on www.colinnichollsphotography.com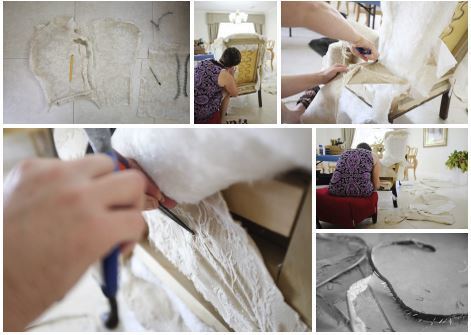 Okay, so after the images sunk in a little over the past week, I have my verdict. Fuji is the bomb diggity in all senses. If you would have to personify it I would say Mia Thermopolis from The Princess Diaries. At first sight, just an ordinary girl. Then you talk with her and get to know her quirks until you understand her and learn her ways. From then on out, you're just amazed at what she's capable of and BOOM she's a princess or something. Anyways, as stated before, I ran into Zack Arias's post about the X100s from a couple months back and decided that I'd rent it over the weekend for the South Beach Wine and Food Festival (SOBEWFF) since it would be perfect! It was light weight and was suppose to perform in all aspects of a long day…….

See on theglezzdaily.wordpress.com
What a question. Well to be honest I cannot answer this question for you. But I can tell you what I like about black and white photography and how I post process my photographs to give them "my" look. Why do I like black and white photographs? It´s all about the motive! It is not the color that is catching the eye, it is the motive. It is the story the photographer is trying to tell us. Reduced to black and white! What I want to show you with this post is how easy it is to get stunning results out of a picture that in color looks good but is nothing that spectacular. Motives that you have seen many times before but this time the catch your eye. It´s simple! You can use Adobe Lightroom if you have this software. Or as I do most of the time Nik Silver Efex Pro2. I love the Nik software tools. They are so simple to use and the results are awesome……

See on stockografie.de
I was debating really hard whether or not to take the X100S as my only camera to Iceland, a once-in-a-lifetime type trip. What made the decision easier was that I had already ditched my APS-C DSLR gear to try to focus on the X100S and to get some new inspiration. I brought the wide angle adapter with me too. I've already posted a similar thread on dpreview where it generated a lot of discussion about skill. However, I would rather make a post here showing what I was able to do with the X100S in inclement weather. I think it performed pretty well given the circumstances and my skill was the limiting factor. I've decided it doesn't really suit my style and I've sold it, but I still like what I was able to get from it. I think trying it out was a success overall. I'm still getting through many of my shots and I'm uploading them slowly to my flickr…..

See on www.fujix-forum.com