Sample Images
It was Sue's birthday. She gathered us in a big house in Llanberis in North Wales and gave us our orders. We were to climb Mount Snowdon. It was to be her final peak to climb in her list of modestly sized UK mountains to climb before thirty. My fingers crossed for the weather, I picked up my ever-so-light X100, put on my mighty-fine Brasher boots (thanks again mum!) and made sure that at least one of us was stocked up with Kendal Mint Cake. The only problem, I was labouring under a titanic hangover combined with a horribly early morning. Last night's twin celebration of Sue's birthday and the birth of my best friend's first baby left me completely shattered. Or as the Welsh would say, 'Wedi blino!'….

See on petetakespictures.com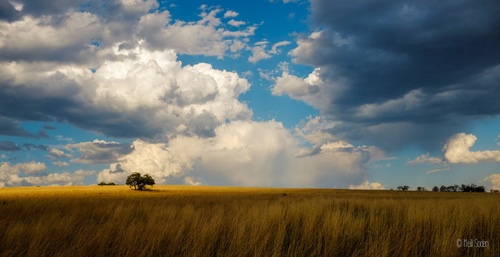 The colours of the Fujifilm cameras are just amazing and I really like the tones, so I've been forcing my self to shoot in jpeg only. The few benefits to this.
Colour/Film simulations on Fuji camera are just brilliant, can't say that enough
Less editing required, more time shooting
And good reason to make less mistakes in exposure, and say fix it later in post
Still working out which film simulation I like the most, I have found Astia to be a bit to bluish on darker skin tone, but does produce great looking skies.
All shot with X100S
See more pictures on www.neillsoden.co.za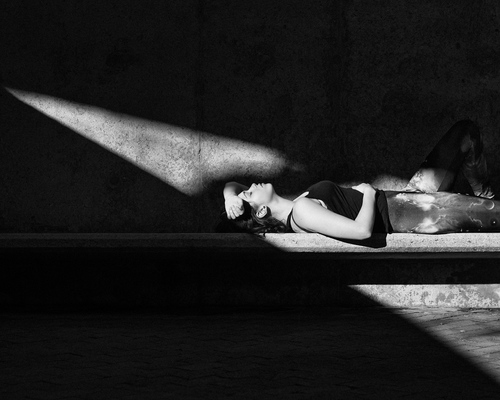 Street Photography. The Definitive Moment. I've been obsessed with the genre since I started shooting the small mirrorless Fuji X series.
I love street photography for many of the same reasons I initially loved landscape photography. It teaches me to see. Instead of seeing the amazing wonders of nature, it makes me see the wonders in people and towns around me. The human moments that transcend time. The shadows that interplay with architectural elements in certain light……
See more great pictures on rodneyboles.com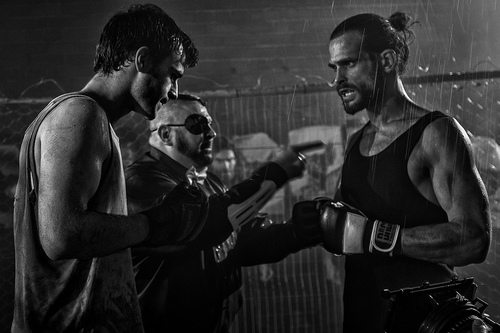 In December 2012 I received my first X100s, a pre-production camera and was tasked to capture some images of Northern Ireland in advance of the world launch in February. As a big Fujifilm X100 fan I was obviously excited to see how the latest release performed and boy did it perform!  I posted my first "Hands on the X100s" post in January and since then little camera has gone literally everywhere with me……

Conclusion:
The X100s is a powerhouse of portability and style. It is capable of capturing images that are sharp with magnetically appealing colour rendition and dynamic range. My X100s goes everywhere, it has captured plenty of images I would have missed  if I was reliant on having a digital SLR system packed. In a split second the camera is ready and capturing images whether it be live music, detailed long exposures, panoramas or just everyday documentary. I pack a second battery, the lens hood and the Lee system but rarely have I had to call on the second battery when on a day shoot. I love the X100s and after a year of shooting it still holds the same excitement it offered on day one. I can't recommend it enough.
See more pictures on www.flixelpix.com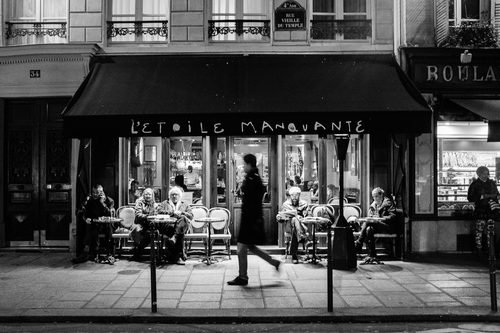 We're a few days into my first visit to Paris and I must admit that I've been a bit overwhelmed photographically thus far. Everything about this iconic city, from the Eiffel Tower to the cafe-lined streets is truly photogenic. As I finally begin to edit my images from the past few days, I'm finding that I prefer many of them in black & white. It's not so much that they look better in black & white, but rather that they just feel right that way….
See more pictures on stephenip.com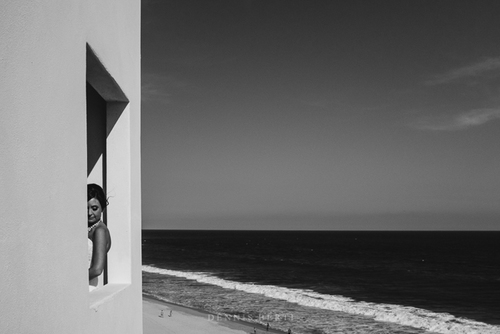 People ask me which are my goals as a wedding photographer? Or what am I expecting from the photographs i take? Everyone has a different approach talking about the direction of their own jobs or the way they just work with their clients. Well, in my case my highest priority is to make my brides very happy. Because is also what makes me happy. First of all is to exceeded their expectations when they gave me the huge responsibility to shoot one of the most important days on their life, they are trusting me. Plus the fact they choose me between many other great photographers, I can't ask for more. but there is also  the deep pleasure to take pictures just for to take it. The joy to click the shutter and feeling very good about it, grateful to have one of the best job in the world. But I really believe this happiness/pleasure/joy could be shared with other friends photographers too. Shooting a wedding for me is always a pleasure and I'm always excited, but in a raw world this is just a job (a great job). What about when a colleague ask you for some help or just for kindness to share an experience with him without any compensation? Until today I did it a few times and I will do it again, because feels nice to create something without commitments and overall doing what i love most: Photography! There is not nothing better than shoot just for fun, having the time to experiment new stuffs, techniques, ideas etc, or in my case trying the new camera: the Fujifilm x100s….
See more great images on dennisberti.com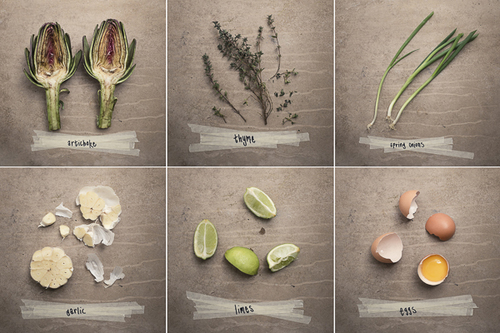 It's been an awesome past two weeks with the Fuji x100s – wow is all I can say! A huge shout out to the kind folks at Fujifilm South Africa for letting me test this specimen out. I want to stress that this is by no means a technical review; there are plenty of resources out there that cover those aspects in-depth. I will however, highlight a few things I found interesting and thoroughly enjoyed about this camera. After looking forward to shooting with the Fuji x100s for so long, I'll admit that I was slightly bummed -within the first five minutes of switching the device on I wanted to toss it against the wall… There – I said it… One can forget just how accustomed you become to using a DSLR, which I can pretty much operate with my eyes closed. After fumbling around with the controls and dials for a little while it all clicked (ha – pardon the pun). I was particularly impressed with the menu layout and the Q button (a real life saver); which allows you to access some of the most used controls. Anyway, rocky start aside, the x100s has a quick learning curve and is ergonomically very logically laid out. The amount of customization is astounding; in a couple of minutes everything was set up to my specifications. It was at that very moment that a gold ray of light shone upon me and the x100s (A-Ha moment possibly). This suddenly felt like a photographer's camera. I managed to set up three different custom profiles that I could access on the fly. I got pretty close to my usual Photoshop look just by tweaking white balance and curves clippings. If you prefer the old-school vibe there are three focusing modes to choose from; standard, split screen and the Jedi-like focus peaking mode – which is the best thing ever. Accessing the menu without removing your eye from the viewfinder is genius thanks to the optical viewfinder (OVF), which is good news for all you chimpers out there – no one will ever know your secret antics…..
See on www.dylanswart.com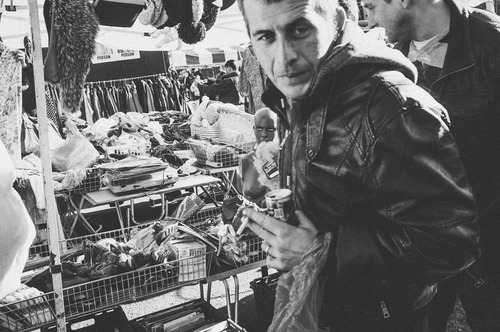 Simon Burgess is a talented photographer based in the Hampshire Village of Nether Wallop. After a recent dose of inspiration, he took to his favorite London markets for a unique project. Armed with a Fuji X100 and Replichrome, film presets for Lightroom, he began creating compelling images, reminiscent of classic film street photography, but updated for the modern era. We caught up with Simon to learn about the markets that inspire him so much, and how Replichrome fits into his post-processing. The Market on Columbia Road kicks into life really early every Sunday morning, when an everyday East End London Street is transformed into a bustling Flower Market. Despite the stallholders shouting prices every opportunity at anyone who appears in need of a bunch of flowers and has money to spend, it's a really relaxed place to spend Sunday morning. There is always good street music, and for people watching there is nowhere better. It's also a great place for vintage and second-hand everythingness. I saw a pile of old Vogue magazines from the '80s, full of great ads all done with film, of course. They made me think that I should try and do a little series from the market using only one lens, a 35mm equivalent on Fuji X100, and everything processed with Replichrome…..
See more pictures on www.gettotallyrad.com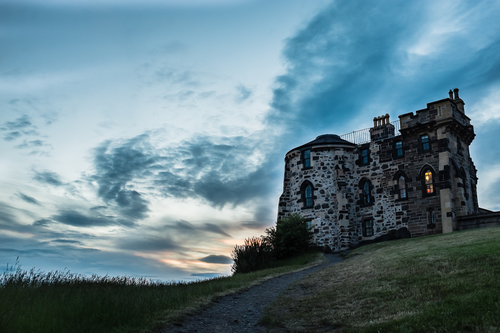 This post is really special to me and has been a long time in the making, so I do hope with all my heart you like it as much as I do. Benny, my best friend, and I have quite a bit in common: a.o. our love for our families, photography, whisky and Scotland. He recently was blessed with a second child, the lovely Lucy, baby-sister to the now 3 y.o. absolutely adorable Jules. In order to celebrate our birthdays (both in July, only about two weeks apart), we decided to take a short trip together in June to the amazing city of Edinburgh. The main focus of this trip was to have a brilliant time, combining sightseeing, photography and various culinary expeditions ;-) Equipment-wise, we both traveled (relatively) light. I had only packed the Fuji X100S and the Fuji X-E1 w/ the XF60mm lens, while Benny brought his Sony Alpha 77 and (my constant infatuation with the X-series cameras may have something to do with this) his newly acquired Fuji X-20 :-) Usually preferring zoom lenses for this kind of adventure, I was quite a bit nervous at the thought of having to rely exclusively on the 23mm fixed X100S lens, with the 60mm X-E1 as a backup for some light tele shots. I can't tell you how many times in the week preceding our trip I packed the excellent XF18-55mm lens, only to remove it from the bag a couple of minutes later. No safety net! …..
See more pictures on www.oliglod.com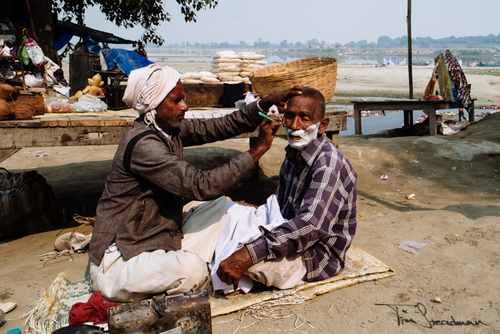 The Yamuna is one of the most sacred rivers in India.  It is the river that graces the foreground of many timeless photos of the Taj Mahal. It is the river that runs through the megalopolis of Delhi and it is strangely one of the last landmarks I consider when thinking of Delhi. I find this odd. Is it possible to think of London without imagining the Thames…Paris without picturing the Seine…New York without the Hudson or East River? I've lived in Delhi for over 3 years and have never strolled the banks of the Yamuna.  I've been to most of Delhi's "Top Ten" and I've  visited many dark corners and colorful monuments recommended by friends.  This is such a huge city full of "undiscovered" places. While searching Google Maps last week for a new niche to visit, I stumbled on the blue streak that runs through Delhi.  OH YEAH, the Yamuna!  Let's go there…..
See more pictures on timsteadmantravel.squarespace.com