Sample Images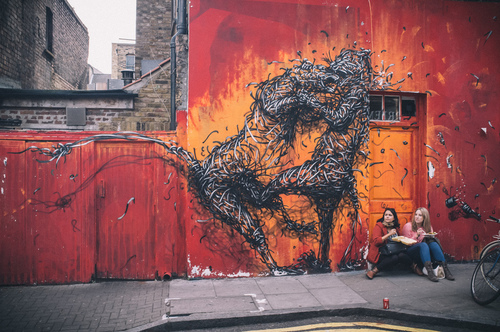 The past weekend I was in London to see Zack Arias and David Hobby talk about their Fujifilm cameras and how they use them, it was a great talk that was followed by lots of beer, but one thing at the talk really interested me and that was the street photography part of Zack's talk. In particular his techniques and tricks for getting street photos, ways of taking shots of people without realising and that you will get caught one time or another but realistically people aren't going to go berserk. So the next day with my Fuji X100 in hand and hangover in my head I headed out to the streets of London, I started with a walk along south bank where I got to find my feet with it, and before long I was employing some of Zack's tricks and tips. Once I had got a bit more comfortable doing this I started to do some street portraiture where I would ask people to pose for me, this is a great confidence booster and a great way to improve your photography, very quick portraits on the fly with available light, really good fun, and a lot less people say no that you would think…..
See more pictures on www.colinnichollsphotography.com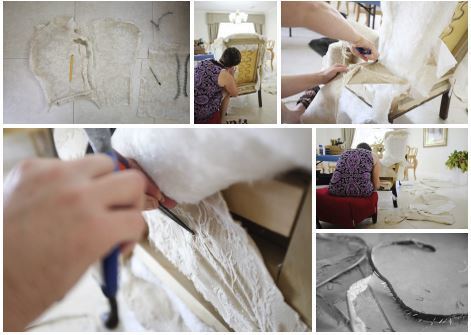 Okay, so after the images sunk in a little over the past week, I have my verdict. Fuji is the bomb diggity in all senses. If you would have to personify it I would say Mia Thermopolis from The Princess Diaries. At first sight, just an ordinary girl. Then you talk with her and get to know her quirks until you understand her and learn her ways. From then on out, you're just amazed at what she's capable of and BOOM she's a princess or something. Anyways, as stated before, I ran into Zack Arias's post about the X100s from a couple months back and decided that I'd rent it over the weekend for the South Beach Wine and Food Festival (SOBEWFF) since it would be perfect! It was light weight and was suppose to perform in all aspects of a long day…….

See on theglezzdaily.wordpress.com
What a question. Well to be honest I cannot answer this question for you. But I can tell you what I like about black and white photography and how I post process my photographs to give them "my" look. Why do I like black and white photographs? It´s all about the motive! It is not the color that is catching the eye, it is the motive. It is the story the photographer is trying to tell us. Reduced to black and white! What I want to show you with this post is how easy it is to get stunning results out of a picture that in color looks good but is nothing that spectacular. Motives that you have seen many times before but this time the catch your eye. It´s simple! You can use Adobe Lightroom if you have this software. Or as I do most of the time Nik Silver Efex Pro2. I love the Nik software tools. They are so simple to use and the results are awesome……

See on stockografie.de
I was debating really hard whether or not to take the X100S as my only camera to Iceland, a once-in-a-lifetime type trip. What made the decision easier was that I had already ditched my APS-C DSLR gear to try to focus on the X100S and to get some new inspiration. I brought the wide angle adapter with me too. I've already posted a similar thread on dpreview where it generated a lot of discussion about skill. However, I would rather make a post here showing what I was able to do with the X100S in inclement weather. I think it performed pretty well given the circumstances and my skill was the limiting factor. I've decided it doesn't really suit my style and I've sold it, but I still like what I was able to get from it. I think trying it out was a success overall. I'm still getting through many of my shots and I'm uploading them slowly to my flickr…..

See on www.fujix-forum.com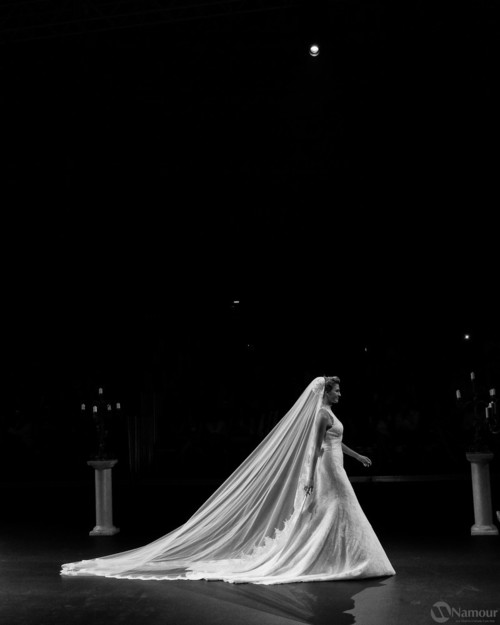 Fui convidado para um evento da marca de vestidos Nova Noivas e levei despretensiosamente minha Fuji X100S comigo. Na hora do desfile não resisti, liguei minha câmera e aproveitei a luz incrível que prepararam na passarela. Com ISO 2000, velocidade em 250 e abertura a f/5.6 fiz a maioria das fotografias. O foco rápido pois tinha uma situação de contraste perfeita. Editei as imagens cortando em proporção 4/3, e mesmo em tamanho menor ainda mantive qualidade. Processei muito pouco as imagens em JPEG originais, dando aspecto do filme preto e branco da Fuji Neopan Across 100…..

See on www.ehnamour.com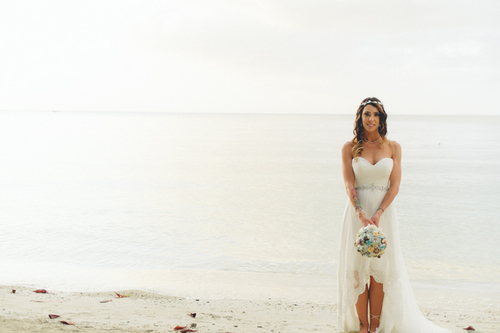 Man, I love an adventure! I have had some incredible experiences in my lifetime, and this is right up there with the best of them. Ashley & Garrett, you guys are the coolest – way beyond anything I could have imagined; still not as cool as Rachel & Jeje though. It was an honour to spend the past week in Jamaica together with you, your kids, and your family & friends – we had fun! It is going to be very difficult to express such an awesome experience and my hope is that these photographs repay your trust and faith in me. This. Is. Just. A. Preview. And YES Ash, I will be your BFF, so long as Garrett is ok with it. Boom!
See more great pictures on vopoku.com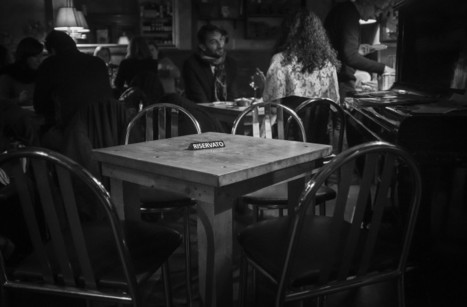 I finally had the chance to lay my hulking hands on the beautiful Fujifilm X100s, the camera over which I have been drooling night and day for the last year or so. The camera that I always wanted but couldn't absolutely afford (25 years old freelance photographer here, remember?). The camera that one of my favorite photographers of all times, Zack Arias, described as the "DSLR killer". The camera that would surprise the hell out of me, but of course I didn't know it yet. On January 9th, Fujifilm Italia agreed to be the main sponsor for my next big project, unCOMMON:Wheels , and I'll be using only Fujifilm cameras while biking from the southernmost to the northernmost point of Japan starting from March 5th. They also agreed to send me a Fuji X100s a couple of months in advance for me to get acquainted with their system and cameras. Needless to say, I felt like a kid on christmas morning: the freaking happiest I could ever be! And with this new toy in my hands, I did the only thing someone can do when they are in such a hype : take selfies in public toilets with it!…….
See more pictures on www.stevehuffphoto.com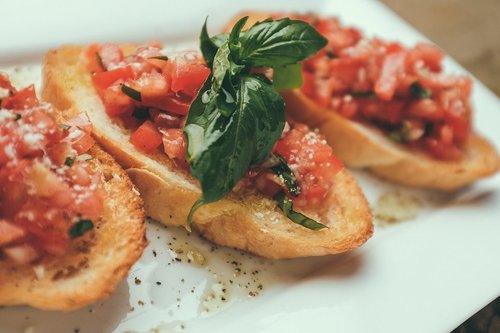 Again, zero experience with paid food photography and Fujifilm X100s as my only workhorse camera. When I was doing my research, I haven't found any real life test of a X100 or a 23(35)mm lens for a food photography, which is now my main motivation why I'm writing this post. Write a blog you wanna read, right? Since the restaurant cooks mainly in italian style, I knew I want honest, rustic&homemade feel to the pictures so for lighting I've used one old Profoto PRO-81 head with a 4ft octa from behind (I've read that that's the easiest way to make food look shiny&moist) with a white foamboard reflector as a front-fill and a raw wood planks as a background. (The restaurant doesn't have any good backgrounds or window light so that's why I went this way)…..
See more pictures on pavels.cz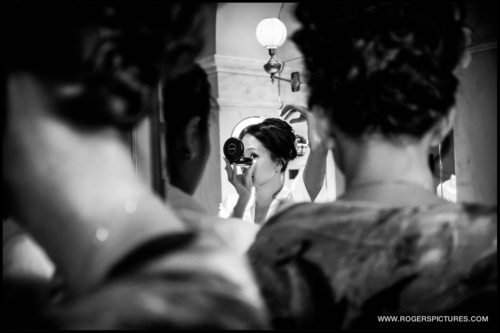 There was a good response after last weeks post giving some examples of how I've used the Fuji X100S mirrorless camera whilst photographing a wedding, so I thought I'd post a few more pictures. Again, these are mainly from the preparation and drinks reception, points in the day when I can take my time to concentrate on the composition and not worry too much about being 'reactionary'. One of the things I love about using this tiny camera is the fast f/2.0 fixed 23mm lens. Because the sensor is smaller than a traditional 35mm DSLR, the equivalent focal length is 35mm, and the images have slightly more depth of field than a f/2.0 lens would have on it's larger cousin. But for a camera this small, the shallow depth of field is still almost unique. I use that feature a lot in my compositions, framing the subject with natural elements, the depth of field drawing the viewers attention to the subject with less distraction…..
See more pictures on www.rogerspictures.com
Having rented the Fujinon WCL-X100 Wide Conversion Lens for our trip to New York, I thought I would use it for a few long exposures during an afternoon visit to the Dumbo area in Brooklyn. As the sun began to set, I set up the X100S, conversion lens, and a 10 stop ND filter to shoot the Brooklyn and Manhattan bridges. The good thing about the conversion lens is that the filter thread is the same size as the X100S. This meant that I didn't have to buy an additional step up ring to use my ND filter. The bad thing is that you need to tell the camera the lens is mounted to get the right Exif data. Not a huge deal, but I did find myself constantly forgetting to switch this setting on and off during our trip. Aside from that though, I have no complaints about the Wide Conversion Lens…..
See on stephenip.com