Sample Images
At last …. Heading out to the Lake District taking the camper I knew I would be able to find the perfect time and location for a spot of long exposure shooting. The plan was to stick faithfully to the 1Camera1Lens project however I was not able to take the normal 35mm Fujifilm XE1 combination after finding out that the sensor in this camera was very dirty. I have never cleaned a sensor before so I ordered a lens cleaning kit and waited for delivery. Unfortunately it turned up on the day we were due to leave for Lake Holiday. I did not want to rush this procedure for fear of damaging my XE 1. I took the decision to leave the XE1 at home and take the Fujifilm X100. (My old sole mate). The 10stop Hoya filter will fit all of my lenses as I have a group of conversion rings so I can swap 39mm up to 52mm if needed. So how did it go take a look after the page break…….
Source: simonpeckham.com
In the summer of 1982 I was stationed in Okinawa, Japan, as a U.S. Marine. My unit trained in mainland a couple times per year, giving me the opportunity to visit Tokyo. It was this point in my life that I discovered photography, and purchased my first 35mm SLR camera, a Yashica if I remember right. The city was a never ending playground for photography, and I went through many rolls of film, learning to use my new toy. Looking back now I wish that I had taken more photos……..
Source: thomasalanphoto.com
Here's the second set of images that I shot with my X100s while in Paris. The first set of images were shot in Italy which can be seen in this post: http://www.dpreview.com/forums/post/54391556 Thanks for looking…..
Source: www.dpreview.com
Just came back home to L.A. after 3 weeks in Italy and France. Had a fantastic time and loved every moment of the culture, food, architecture and history. Only brought the X100S plus three batteries and could not have been more pleased. Here are a few images from Italy and I'll post some shots from France when I can go through them. Thanks for looking! Note: The Pompeii tattoo image is on the arm of our tour guide in front of the tattoos location with Mt.Vesuvius in the background. She was born in the area and is an archeologist who has excavated Pompeii. Her knowledge was immense and an incredible guide and I thought it would be fun to capture this image. The image of the large painted flower door with two rusting rings is from Venice. I thought it looked liked John Lennon……
Source: www.dpreview.com
Normally you do not see much in the way of Long Exposure  photography in the Infrared world.  The reason is that it is necessary to use Neutral Density filters (ND) to cut down the amount of light reaching the sensor to enable very long shutter speeds.  The infrared spectrum will reduce the the effective value of any ND filter that you attach to your lens from between 20% to 30%.  Have you ever taken a photograph of a person wearing a pair of sunglasses in infrared and noticed that they are totally clear?  This is the effect that I am talking about.   The general rule is that the cheaper filters suffer much greater loss in infrared and the variable ND filters do not work well at all (yes, even the expensive Singh Ray). Should you desire to pursue this style of photography I strongly suggest that you purchase and use B+W ND filters which loose around 20%.  I am also told that Lee filters do not loose too much effect as well but I have not yet tested them even though I own them all…….
I was in San Francisco recently doing some street photography with my friend Doug Kaye. Here are a couple of grab shots – one on rollerblades, the other on a skateboard. Both images shot with my Fujifilm X100S. For more images from the day, see my album on Flickr……
Source: inmenlo.com
The photo workshop continues. We are all having so much fun roaming the streets of Paris for miles every day. Spending a week with people who share the same passion for photography is so awesome. I don't shoot much when I teach a workshop but I grab a shot here and there with my little Fuji x100s whenever the opportunity arises. Do you have any favorites in the series below? Please leave a comment :)
Source: valeriejardin.wordpress.com
As much as I love film and my analog cameras, I'm as fond of my Fuji X100s as well.  Last year on a trip to Savannah, Georgia the Fuji X100s was my only camera with me. The low light capabilities of the X100s is phenomenal, really clean even without using the noise reduction feature in camera.  I do have a  favorite technique for setting a moody exposure that is really fun to use in low light.  You can read about my technique here. All images are with the Fujifilm X100s……….
See on blog.billmccarroll.com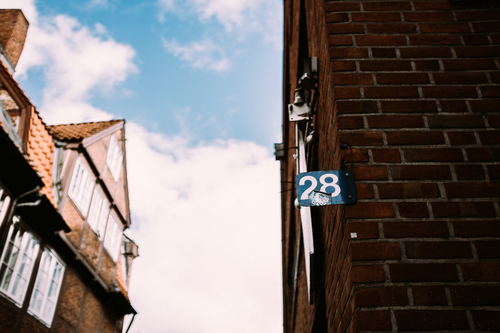 I stayed one night in Hamburg with my girlfriend last weekend and left the Mark 2 at home to only take a few snaps with the Fujifilm X100s. So all these shots are exclusively taken with this small camera. I'm still pretty impressed about what you can get out of it. Especially the night shots! I don't think, the ISO-performance of the 5D Mark 2 is that good. I was on a pretty short timeframe so i didn't see much and snapped a lot in the hotel – which was amazing by the way! It's called "Hotel Volksschule" and apparently built into an old school building. It really has a very nice style with modern furniture inside of red brick walls……..
See on www.sandbox-photos.com
I was a little nervous before arriving in New York that I had only brought my Fuji cameras, leaving my Canon 5D MkII and lenses at home.  The part the made me nervous was not being able to get extra wide angle shots of street scenes and skyscrapers.  I had to think through my shots a little bit more, some times walk a little further, and know that I may have to sacrifice a few shots along the way.  What I gained was a new perspective on travel photography, more thoughtful and composed images, and a back that wasn't sore at the end of the day.  Below is how our day progressed and some of my favorite images I captured along the way. We decided to fly in on Thursday morning, drops the bags at the hotel, and then hit the subway to start our "photo walk."  Our first stop was the World Trade Center Memorial, and if you ever get the opportunity you should definitely go.  There was a line, which moved quickly, and we were in the memorial in no time at all……..
See on www.theyellowbelt.com