XF 16-55mm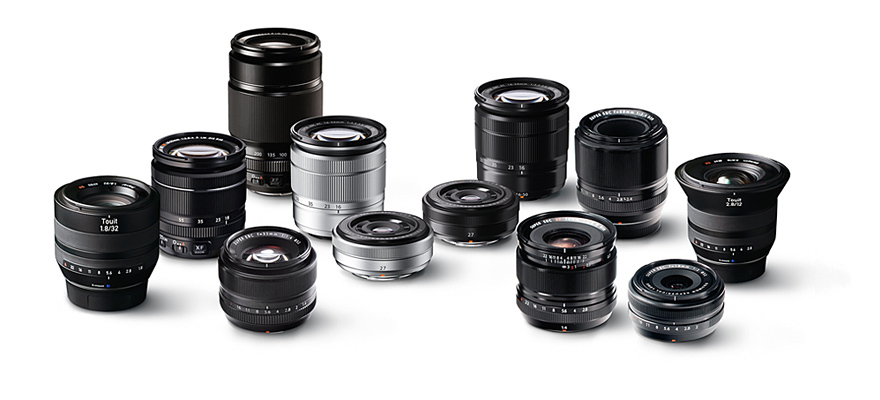 | | | | | |
| --- | --- | --- | --- | --- |
| XF14mmF2.8 R | Ver.3.11 | Improvement of tracking function of parallax correction in the OVF | | |
| XF16mmF1.4 R WR | Ver.1.01 | Improvement of tracking function of parallax correction in the OVF | | |
| XF18mmF2 R | Ver.3.11 | Improvement of tracking function of parallax correction in the OVF | | |
| XF23mmF1.4 R | Ver.1.01 | Improvement of tracking function of parallax correction in the OVF | | |
| XF27mmF2.8 | Ver.1.11 | Improvement of tracking function of parallax correction in the OVF | | |
| XF35mmF1.4 R | Ver.3.11 | Improvement of tracking function of parallax correction in the OVF | | |
| XF60mmF2.4 R Macro | Ver.3.11 | Improvement of tracking function of parallax correction in the OVF | | |
| XF10-24mmF4 R OIS | Ver.1.11 | Improvement of tracking function of parallax correction in the OVF | | |
| XF16-55mmF2.8 R LM WR | Ver.1.12 | Improvement of tracking function of parallax correction in the OVF | | |
| XF18-55mmF2.8-4 R LM OIS | Ver.3.21 | Improvement of tracking function of parallax correction in the OVF | | |
| XF18-135mmF3.5-5.6 R LM OIS WR | Ver.1.11 | Improvement of tracking function of parallax correction in the OVF | | |
| XC16-50mmF3.5-5.6 OIS II | Ver.1.11 | Improvement of tracking function of parallax correction in the OVF | | |
Source: Fujifilm Lenses Updates

Which lens is best for travel or city photography?
Easy quick question, very complicated long answer. When visiting a new country, or city, there are so many photography opportunities. If it's raining I usually try to shoot interiors (wide lens) or I play with water reflection. In the middle of the day I explore markets and shopping areas for some street photography (35-50mm quick lens). For sunset and sunrise I look for some nice viewpoints. I may need the zoom for some details or action photography. And what about the night photography. Gee, a long day of work LOL. I love primes (lenses with single focal length). Why? Because I have the best quality together with the best value. There is only one issue, the legs are my zoom and sometime they are not long enough. Beside, I have to carry and change them through the day. Sometime I decide to leave 1 or 2 in the hotel room, with the risk that I won't find them again. Yeah, security is always an issue and I don't usually go to the 5 stars hotels, not to say they are less or more secure……..
Source: Fuji XF 16-55 f/2.8 for travel and city photography – MEL365 is Travel photography
Did I mention I grabbed the 35/2 Fuji WR as soon as I was done writing that post the other day?? Sorry either way well, it came today. I thought I would do a seriously quick comparison for anyone out there that has the 18-55 and has an itch to grab a 35 prime normal lens for their kit. You may or may not be surprised by the results. Take them for what they're worth but I don't see a whole lot I didn't expect. Oh shit, not frigging flowers. Sorry about that too. Nobody but the plants around at the moment. I'm supposed to be working on client stuff right now but just had to blow out a few frames under non-clinical conditions before I get on a train tomorrow and play hooky for the better part of a week. Unlike last time I ski-dattled I'll be making tons of pictures on this mini-trip out of town. I think…..
Source: Fuji 35 f/2 v. 18-55/XF
With an equivalent focal length of 24-84mm on a full frame and a constant aperture of f2.8 the XF16-55mm falls in the same category as other 24-70mm lenses including the prestigious Canon 24-70mm f2.8 L lens which many consider as the pinnacle of this focal range and is also seen as the benchmark for others to follow. Can Fuji's XF16-55mm keep up with the heavyweights? As readers of my blog will know, my reviews are not focused on numbers or colour charts (no pixel peeping here), they are based on real world examples of everyday practical use absent of studio lighting and other sophisticated equipment. Before we start I just want to put out a disclaimer that this review (as with my previous and future reviews) is my own, I am not endorsed or paid by Fuji to post these reviews. Now that that's out of the way lets get on with the review……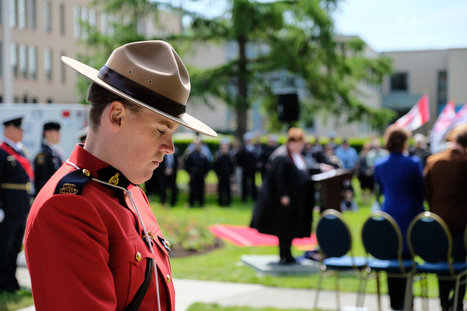 Since January, work has been busy. It's so busy that one might think there will be an election in a little over a year. One might think that. For the past few years, I have been using prime lenses on a couple of bodies and on occasion the excellent XF50-140mm zoom, while shooting work events. This works well, however, I often found myself wanting to be shooting tighter or wider than I could in the position I found myself. I recently made my life at work a little easier. I picked up the XF16-55mm f/2.8 mid-range zoom from Fujifilm. I just couldn't resist the convenience of using one mid-range zoom on one body. For most events, I can now get by with one X-Pro 2 and the XF16-55mm lens. Plus flash, but more on that later……
Source: doncraigphoto.com
I have to be honest, I didn't really like this lens until about 24hrs ago… It always seemed to be too big and when compared to the wonderful prime lenses on offer it didn't offer as good low light capabilities, particularly as it doesn't feature OIS. This all sounds pretty damming right? These were the main reasons for this lens to either stay in the camera bag or not come out on day trips. All of that subsequently changed upon reviewing the photos taken with the XF16-55mm F2.8 WR over the past year. Three months in Malaysian Borneo, six months in Costa Rica, and more recently trips to Scotland and France. For a lens that I didn't really warm to it has travelled with me for most of the year. The primary reasons for this is its versatility and weather resistance sealing (WR). But now I've reviewed the files in more detail, especially files which were skipped over after importing them to Lightroom, I'm starting the understand the real potential of this lens. Fast, accurate autofocus and superb image quality, across a very helpful focal range……….
Source: www.bencherryphotos.com
Fight sports: One of the fastest growing sports categories in the world, and for good reason! As a martial artist who's trained a wide variety of different disciplines, I have a tremendous level of respect for the men and women who devote so much of themselves to competing. The hours upon hours of intense training in and out of the gym, the dietary restrictions, and of course, the mental preparation required to step into the ring or cage and engage in an often brutal and satisfying few rounds of high level martial arts expertise are things reserved for a select part of the world's population. Then there's the recovery that comes after the fight… But enough of the philosophical banter. As a massive advocate for the capabilities of the FujiFilm XT-1 and its always improving FREE firmware upgrades, the testing of the XF16-55 R LM WR was an itch that was in well need of a scratch…..
Source: www.caveiraphotography.com
While I love a lot of things about this camera, with all of the offerings in Fujifilm's X-Series line up, I still scratch my head and wonder why this model exists. A big chunk of its cost is related to its hybrid viewfinder which allows a practical electronic viewfinder and an utterly useless rangefinder style optical viewfinder. Yes, if you are a masochists and enjoy seeing the barrel of your lens and your thumb when viewing optically for an image that looks nothing like what you'll actually capture, then I guess it makes sense for you. However, anyone in their right mind is going to switch to the excellent electronic viewfinder and get an image that actually represents the photo you'll actually be taking. I felt this way then and 4 years later I still find this style of optical rangefinder viewfinder to be an artifact from photography's past that should be long forgotten. I see no point in not being able to see through the lens and see what happens when I turn the focus ring or zoom (although this camera does at least have an overlay to help with that)…….
Source: www.ronmartblog.com
As my followers know, I am not a technical guy, and my reviews don't have this profile. As a pro photographer I use the gear, use a lot. I shoot weddings, but also fashion, runways, portraits, editorial and street. When I talk about a lens or body I give my personal feelings about it, the usability, my perceptions and how is the final results printed on a photographic paper. This is what I did with this lens, the XF16-55mm f/2.8 WR. An equivalent of a 24-84mm on full frame. Many mirrorless users ask me about the size and weight of this lens. Yes, for a mirrorless standard it is big and heavy, with 23.10 oz (655 g). But if you compare to a Canon 24-70 ll f/2.8 (28.40 oz  or 805 g), the Nikon 24-70 f/2.8 VR (2.35 lb or 1070 g) and the Nikon 24-70 f/2.8 (1.98 lb or 900 g), you will see the difference. Also the price is an important thing to take note, specially if you compare to the equivalent lenses. When I think about this lens, after some months of using, I think about versatility……..
Source: ehnamour.com
I tested Fuji's 16-55mm f/2.8 zoom when it first came out, and wrote a review of it where I praised the versatility of its design for myriad uses, and noted that it was one of the few zooms I know where the optics are as good as a prime lens. What I hadn't done was pick one up for myself, pretty much because I would use if for lifestyle and I already had most of the faster aperture Fuji primes and this zoom would be redundant. With the advent of the new Fuji X-Pro2, however, I see myself needing a zoom with superior optics to match the upgraded IQ of its new 24mp sensor. Fuji's latest rebate offers tempted me to pick up the zoom this week. A 16-55mm (24-83mm equivalent) focal length is a very versatile zoom lens that has been the staple of photographers ever since zooms became available………