Leica M
…. the Leica 75mm F1.4 Summilux-M's optical design is a derivative of the Leica 50mm Noctilux-M of the time. Dr. Mandler is generally considered as placing a high value on a lens' character – how it draws a scene. Common traits amongst Dr. Mandler lenses are smooth bokeh and the famed Leica glow. The 75mm Summilux is said to be Dr. Walter Mandler's favorite lens. Dr. Karbe's lenses are well known for their resolving capabilities and optical corrections, such as APO's. Some would say in his quest for technical exactness, Dr. Karbe is willing forsake optical aesthetics – some insights from a 2008 interview. Just as there are different optical philosophies, the 75mm Summilux-M has several personalities as well. Shot at F1.4 the lens is soft, but exhibits the Leica glow so many Leica fans seek. At F2-F2.8 the 75mm Summilux-M sharpens up, but still retains a pleasing bokeh. At F5.6-F8 the 75mm Summilux-M is very sharp and easily out-resolves the Leica M-240's 24 MP sensor. I have good and bad days the 75mm Summilux…..
See on www.pebbleplace.com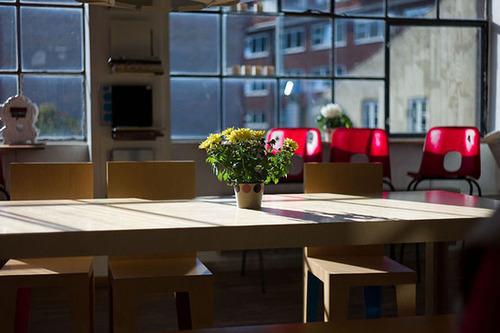 I got the Leica M9 43 hours after the release in New York on September 9, 2009 at 9:09 AM, and since then I've been shooting it a lot. My Leica M9 had shot more than 4,000 frames the first week where (I was doing long assignments every day and shot it on continious) and it has been in the frontline more than the Leica Digilux 2 and Leica R9/DMR ever since. The Leica M9 changed the way I work after a few months back in 2009. I realized I could do erverything with this small camera that I used to have a trolley of Leica dSLR camreas for. It changed my setup from a trolley of gear to a camera over the shoulder. By the time I got the Leica M 240 (also known as Leica M10) in March 2013, my main Leica M9 had shot more than 150,000 frames (or an average of 119 photos a day). I started off with this page a few weeks after I had gotten the Leica M9, and since then it's just developed into a 18+ page long ongoing journal as camera review and user report, written over more than three years of continious use of the Leica M9 as my main camera. If you have just gotten the Leica M9, Leica M9-P or Leica M-E you may find page 12 useful as it contains my most recent settings based on 60,000+ photos taken witht he Leica M9. Particular on this page 1 there is a section about Adobe Lightroom 2 and camera profiles which is not as current as the advice on page 12 that deals with Lightroom 3 workflow…….

See on www.overgaard.dk

Berlin-based jewrelry designer Florian Huhoff designed this Leica M3 ring for a friend, who requested one more for a friend … and if he didn't know before, Slorian must have realized real love has no boundaries. We all want one to symbolize real love and a important relationship. Price is around 190 Euro and made for women and men, after measurements…..
See on www.overgaard.dk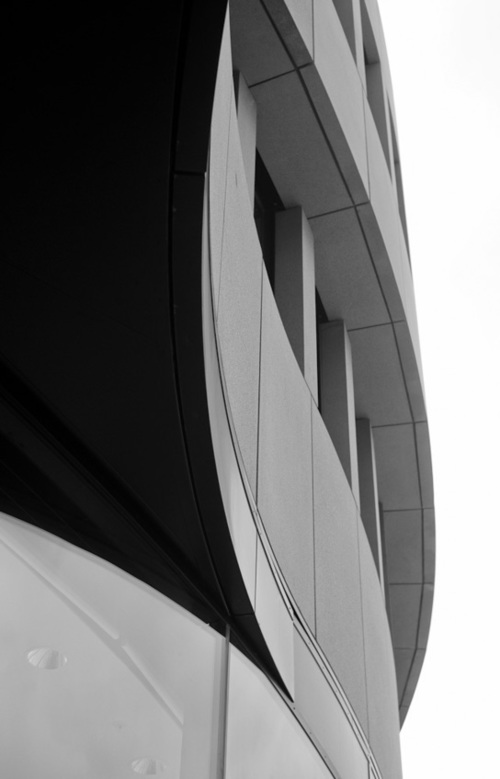 This week Ms. Wagner will be the last Leica employee watching over the old factory in Solms. Everybody else has moved to the new factory in Wetzlar, the "Leica Campus" in monochrome and a few pops of red, with stunningly large bright windows and lots of fresh air, inside and outside.A few days ago Joy and I visited the new factory in Wetzlar, and decided to visit the old one as well. Just for a final goodbye. I can say without reservation that I was the last customer ever to visit the factory in Solms. When I came in, everything looked as it usually does. The receptionist, Ms. Wagner behind the big red counter and Mr. Schermuly and Mr. Hartmann behind the glass wall, manning the Leica Store. The trained eye would notice that the "Leica Tree" behind the glass wall to the conference room was ripped for it's fruits; 100 years of Leica camera models had now been taken down and moved to the new factory. I already felt the nostalgia. I never really enjoyed the Leica Tree, but now I already missed this familiar piece of display……

See on overgaard.dk
Gavin Mills (GM), Olaf Willoughby (OW) and Stephen Cosh (SC), three Leica M-System shooters, founded The Leica Meet in August 2013. Today, there are nearly 2,000 members across 50+ countries. Meet the Leica Meet, a new blog interview series, will feature members' work. Olaf will be talking with group members about their favorite bodies of work; how and why they got started, their creative choices and mistakes and learnings along the way. Stay tuned for the first interview with Edward Goldberg. It shows a side of Central Park, New York City few of us have ever seen. Below, Olaf, Stephen and Gavin share the story behind The Leica Meet and what's in store for the future. Q: What inspired the founding of The Leica Meet? GM: Actually, in a way, it was an American! A friend who's also a Leica photographer was visiting London and suggested going out with a few friends for a photo walk. These friends invited a few others, who in turn invited a few more and the Leica […]
See on blog.leica-camera.com
The Leica M (Type 240) not suited for sports photography? Forum member Nick de Marco proves the opposite with impressive images and video: He had the opportunity to photograph the Super Muay Thai Championship at Koko venue in Camden. Muay Thai Campionship with Leica M. Nick captured the pictures with a Leica M (type 240) and a Summicron f/2 28 mm ASPH. at ISO 1600. The lack of autofocus he didn't perceived as disturbing because to photograph the fast punches it would have rather appear delaying and irritating. The results are impressive in any case. Here are some sample shots of the photo shoot…….
See on www.l-camera-forum.com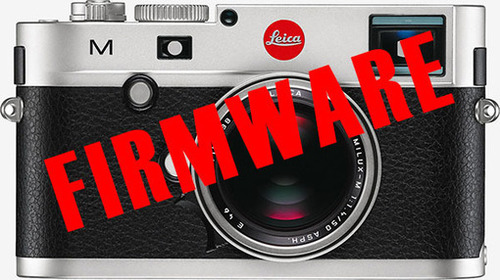 The last firmware update for the Leica M (Type 240) was v2.0.0.12 released in December, 2013 and that was mostly an "internal" update, with no visible end-user changes. There's been talk for some time now that changes to the behavior of Auto-ISO were set to drop but we have yet to see that materialize. There are now some fresh rumblings of a firmware update coming, promising more "feature requests." The timing could be interesting with a Leica special event looming on April 24th… Perhaps May 24th (how apropos). What else might we expect? …..
See on lavidaleica.com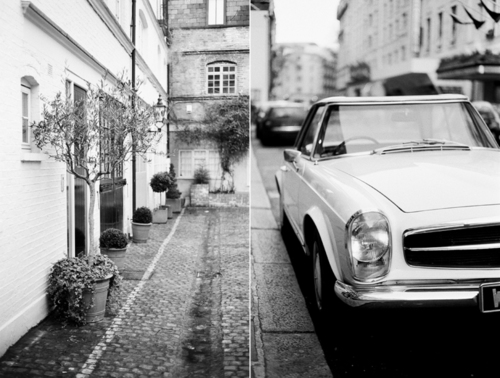 This was our first trip to London together and we really enjoyed every minute of it. London is a very beautiful place and we both liked the feel of it a lot. It's very open and multicultural, very modern but also has a lot of the old European traditions and charm you would expect in a city with that heritage. It was fun meeting up with so many nice people and fellow photographers. The atmosphere during the photo walk was very relaxed and inviting. Afterwards everyone met up for a nice dinner in a local pub. I was amazed by the variety of photographers participating, the amount of friends made and the interesting conversations shared. I'm already looking forward to the next LNDNWLK which will hopefully take place in late summer this year. This trip was also a little bit of an experiment for me. I had just sold my Fuji X-Pro1 a few weeks before and this was my first time traveling with just my film cameras. I brought both my Leicas with me and shot Portra 400 NC (expired) in my MP and Tri-X 400 in my M2. My exposures on the M2 were pure guesswork and I was really amazed by what Tri-X could handle. I exposed in a range from "-2″ to "+4″ stops and every single shot came out ok without having to push or pull…..
See on www.johnnypatience.com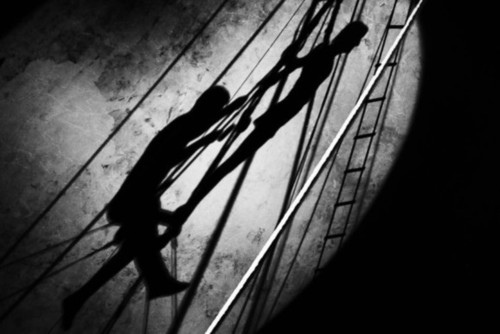 During the Christmas and New Year period, Trier, the oldest city of Germany, traditionally is hosting a circus with a non-permanent tent and a non-permanent group of artists. http://weihnachtscircus-trier.romanza-circusproduction.de. All shows during this period are sold out. Children get exited about the glamor of the world of the Salvini-Clowns, the Sevriukov family with their flying trapezes, Andy Ortmann with his exotic animals and many other artists. So last January I have been with my family to one of the shows. A fotoshooting was of course my main interrest, and I had prepared my Leica M240 with a 90mm f2.8 Elmarit-M lens. Although I was a bit sceptical about the low light performance of this lens, the final results that I achieved were surprisingly good…..
See on www.stevehuffphoto.com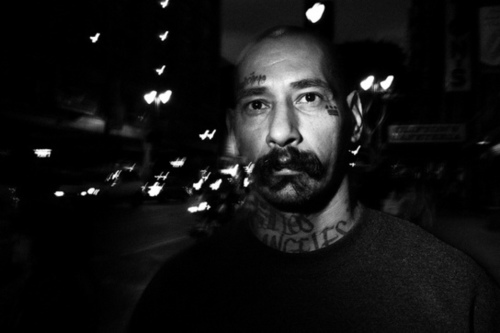 A great collection of Black and White photos taken with the fantastic Leica M9 – Leica m9 photos -The photography blog by Jean-Michel Leclercq.
See on blog.jmleclercq.com