Leica M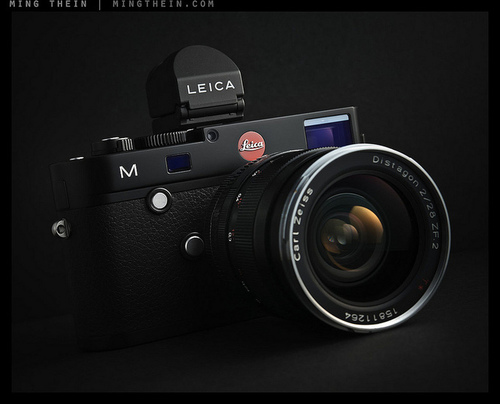 Previously in October 2012, I had a chance to handle the M Typ 240 (I'm going to call it the M 240 from hereon in) back at the Kuala Lumpur launch event, and produce a quick preview (that can be found here). At that point, the camera was a very early functioning prototype – yet the improvement over the M9 was clear. There was of course no way to get images onto a PC for review; the SD card was glued in and the grip had no USB ports. Frustratingly, things appeared pretty good on the new (and larger) rear LCD. But we all know that such small and limited-gamut monitors are not a good way to determine image quality at all; I was thus itching to get my hands on a camera, or at very least, some good files to play around with. I'm not really a fan of long waits to availability – whilst it's nice to know what's in the works, I'd rather not have to wait six or more months before I can actually buy one. By then, the world might just have moved on….
See on blog.mingthein.com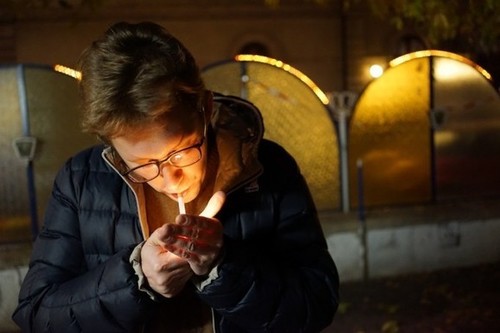 I started being more serious about photography when buying my first Canon DSLR (20D) a few years back and then upgraded to the 5DMII. After 3 years of good use, my neck started feeling bad (especially with the 35 f1.4) so in 2011, my wife convinced me to cut my arm in order to be able to afford the M9-P… I am not the type of guy who always buys the latest stuff, but since I've had 2 important failures in less than 2 years on the M9-P (wrong exposure + sensor dead), I decided to go for the Sony A7R. By chance it came out just when I had the 2nd failure and Leica lend me another M9-P during the 4-6 months repair time (no joke…). As a consequence, I had the opportunity to benchmark both. The goal of this article is not to say that M bodies are crap in terms of quality because it's certainly not the case and not everybody had the same (bad) experience as I did…..
See on www.stevehuffphoto.com
Three years ago Leica revealed the M8, its first digital rangefinder. The M8 looked similar to the film M7 but was a completely new body, with a 27 x 18 mm (1.3x FOV crop) 10 megapixel Kodak CCD sensor and no resolution-sapping anti-alias filter. However it wasn't all plain sailing, all modern digital cameras feature a glass UV/IR filter in front of the sensor, and in the case of the M8 the design was particularly thin (just 0.5 mm) which turned out, in production, not to be strong enough. We along with several other testers noted this issue, and soon Leica were producing screw-on UV/IR filters for their lenses in order to eliminate the effects of such spectral pollution. In September 2008 came a subtle update; the M8.2 was identical from a sensor and imaging sub-system point of view but added a few new features; a quiet metal shutter, discrete shutter re-cock, snapshot mode, sapphire crystal cover glass for the LCD and most importantly the 'stealthy' black Leica dot…..
See on www.dpreview.com
As a Leica M user since the 1960's I've found the birth of a new M to be a cause for celebration. The new M240 in particular, because I was one of a small group who, early in the process, were privy to Leica's design intentions for the M. I even made a few feature suggestions which ended up in the final product. It was therefore with not a little sadness that due to my being in Mexico this past winter I was unable to be part of the M's alpha test program. (Getting a prototype M legally through Mexican customs was a process that I had no patience for. Life really is too short for such nonsense). So, all I could do was talk to my friends about it, including Sean Reid of Reidreviews, who was part of the process. But then, when I returned to Toronto in the spring and a promised M review sample still hadn't shown up, I decided that if the mountain wouldn't come to me, I would go to it. Sean lives in Vermont, and we decided to meet half way between there and Toronto, in upstate New York. Mark Dubovoy had just purchased his new M a couple of weeks prior, and when he heard about our plans to get together decided to fly up from California and join us. Chris Sanderson our video producer was with me on the drive to Ithaca, and we ended up spending a couple of days filming a field shoot with the Leica M, and we also produced a wide-ranging round-table discussion about the new M and non-SLR cameras in general. There's a revolution going on, and we wanted to put our finger on its pulse. This video will appear in an upcoming edition of The Video Journal. Watch for it…..
See on www.luminous-landscape.com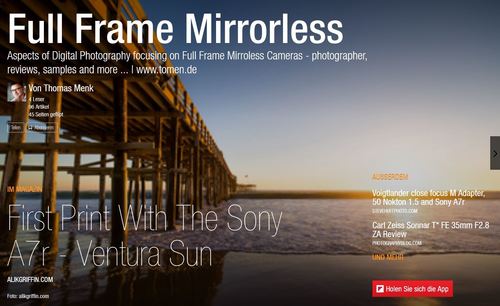 If you are interest on Full Frame Mirrorless News at Flipboard, please subscribe my new FULL FRAME MIRRORLESS magazine :-) Main themes are: Aspects of Digital Photography focusing on FULL FRAME MIRRORLESS SYLSTEMS like Leica M, Sony A7/A7r and soon Fuji. Stories, reports, reviews and pictures of great photographers from around the world shooting with Full Frame Mirrless Cameras. Flipboard is an app that aggregates news and other content and presents it in a personalized magazine-like format. It is available for iPad, iPhone, Android, NOOK, Kindle Fire and new: Windows 8.1. You can visit flipboard.com for more information on the features and functionality of the Flipboard app.
See on flipboard.com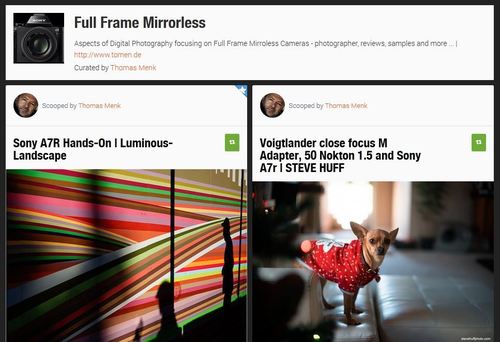 Visit my new Content Curation about Full Frame Mirrorless Cameras at Scoop.it. Starting my curation with Leica M and Sony A7/A7r but I think we will see a lot of new small and affortable products in 2014 (and a first mirrorless full frame camera by Fuji ;) ). Stay curious about it and join my side :-)
See on www.scoop.it