action shots
I was chatting to fellow photographer Matt Widgery over coffee recently. We had been having a little X-pro2 test day. I had let him take my camera out for some shooting when the test had been cut short by the rain. We were chatting in a coffee shop whilst sheltering from the sudden shower. There, we were pondering if the Fuji X-Pro2 would be any good on a fast action shoot. Matt was fairly sure it would do it, I was not so convinced. I suggested what was needed was a proper field test. A real life actual job, where heads would roll should you not be able to deliver the goods. As it happened, I had a couple of overseas shoots coming up that would certainly fit the bill. They would be frantic, dangerous and with zero margins for error. It was then that he sort of challenged me to do it. As I say, I was not sure this was the right camera for the job. Don't get me wrong, I really like the Fujifilm cameras, but with primes, as a travel camera system. However, on the journey home, I found myself thinking maybe I should give it a go. So it was then I decided hey why not, after all, what's the worst the can happen, eh…….
Source: Fujifilm X-Pro2 Mini Review – Can it be used for action? – Phil m
A few weeks back i took the Fuji X-Pro2 for a testdrive at Rugby Zwolle. I had the camera in my bag for just a few days, and this was the first serious test if the fuji would be able to catch the faster sports . Fuji has not disappointed me. Good weather and good light caused the fuji no effort to follow the subject. I mainly photographed with the XF50-140 to C (continuous) with AF at some point and zone-focusing, alternating with high speed burst and single shot AF. Eventually i made more use of single point focus because of the focus control, in zone focusing the focus occasionally missed on the subject, especially when there are several subjects appear in the zone. It is important that you can quickly switch between your focus points. This can be done through the proper allocation of the FN buttons. Fuji shows it's capable for this kind of photography , thereby, it is an advantage that the set, and fuji lens, beats my old (already sold) Canon kit by weight easy. A few hours with the fuji is so not a punishment……
Source: Rugby met de Fujifilm X-Pro2 – Edwin Goed Fotografie Fotograaf Zwolle
Fight sports: One of the fastest growing sports categories in the world, and for good reason! As a martial artist who's trained a wide variety of different disciplines, I have a tremendous level of respect for the men and women who devote so much of themselves to competing. The hours upon hours of intense training in and out of the gym, the dietary restrictions, and of course, the mental preparation required to step into the ring or cage and engage in an often brutal and satisfying few rounds of high level martial arts expertise are things reserved for a select part of the world's population. Then there's the recovery that comes after the fight… But enough of the philosophical banter. As a massive advocate for the capabilities of the FujiFilm XT-1 and its always improving FREE firmware upgrades, the testing of the XF16-55 R LM WR was an itch that was in well need of a scratch…..
Source: www.caveiraphotography.com
A couple more Texas Stars games have passed since my initial writeup on using the Fujifilm X-T1 as a sports camera for covering pro hockey. I concluded my thoughts on the first experience by saying that the verdict was still out on the X-T1 as a sole camera for a fast paced sport like hockey. The little X-T1 didn't perform terribly by any means that first game and since my Fujifilm rep was kind enough to let me keep a copy of the 50-140mm lens over the holidays, I decided to use it at a couple more games last week.  In total, I have 3 full pro hockey games under my belt using only the X-T1. Here is what I've learned…….
Source: www.michaelconnellphoto.com

---
Fuji X-T1
Do you love my work and want to support me? If you're planning on buying camera gear, you can check out above-noted links. Prices remain the same for you, but a small percentage of your purchase value is valued back to me. Thank you!
---
Lightning fast and responsive AF systems that take hundreds, if not thousands of shots on a single charge are a must have for many photographers. Typically such a combo is only ever found in high end DSLR systems that have a bulking mass, particularly when battery grips and the 'must have' 70-200 zoom lens are attached.  Prior to owning the FujiFilm XT-1 two of the most sought after pieces of information I Googled before purchasing it were how well it performed in fast-paced sports situations and whether or not the battery was as 'bad' as many proclaimed. Coming from a Canon rig (7D and 6D) I was used to very solid cameras that did well on the sports field and provided high IQ in low light and responsive focusing. So, with just over a week of experience into the very talked about XT-1, how has it performed so far in comparison? ……
Source: www.caveiraphotography.com

---
Fuji X-T1
Do you love my work and want to support me? If you're planning on buying camera gear, you can check out above-noted links. Prices remain the same for you, but a small percentage of your purchase value is valued back to me. Thank you!
---
Third Kozara MTB marathon took place yesterday organized by Austronet-procycling club from Prijedor who commissioned me to cover it. I was a bit nervous knowing the limitations of my equipment and on edge to borrow some different camera just in case. But… I didn't. I decided to try out my Fuji and to find out how big are my own limitations. Anybody who ever tried to shoot with Fuji X-Pro 1 had to notice it's superb quality but in the same time it's lame AF performance. Fuji did a great thing by upgrading camera firmware constantly but still… X-Pro1 isn't made for action and sports photography. Or maybe it is…? I'm quite satisfied with the final result. I relied on a well known recipe: scout a few locations few hours before the start, calculate your time well, get out of the way, set some lights, make test shots, PREFOCUS (this was the most important part), and wait……..
Source: igormotl.com
I've been hibernating away from motorsports for a while now. Like a fat grub I've cocooned myself away in a ball of work and doughnuts. I got to emerge today, not as a beautiful butterfly but more one of those gross grey looking moths that are uncomfortably too big to ignore. It's also really been the first time I've given the Fujifilm XT-1 a good run at action. Manuel Goria and I headed out to the rocky Beverley countryside before dawn today to capture some natural terrain motocross. Honestly I've been a bit doubtful on the Fujis abilities. I've used to X100 and XPro-1 and neither were even close enough to being sports cameras. But that's not really why you would own one. They are more the jazz record to your drum and bass. The XT-1 however seems to be getting closer, maybe a nice solid breakbeat. It's still got a lot of quirks, especially coming from a Canon DSLR system. The EVF is a fraction jagged and the shutter lag is still ever present. It's faster than the old models, but still you have to fire the shutter a little before you are hoping to frame the image. Not much, just a little…….
Source: www.brianwhite.com.au
I've posted a few pictures here from my outing to the NSC Velodrome in Blaine, MN. I was out mostly for fun and to support my friends racing. I had been inspired a while back by some track racing images from my internet photography and bike friend Wade out in California. I finally made the trek out to Blaine, MN and shot the opening round of Thursday Night Lights track racing. What an incredible evening and joyous night. After showing up, I went and filled the paperwork out, signed my liability waiver and got my volunteer vest. I did this so that I could shoot from the infield. I received instruction as well as some warning about where the pace motorcycle exits the track. The key things were that I could not get too close to the track and you can't obstruct the officials point of view.   OK.. Got it. Now let's get to shooting. Gear – I shot two cameras; the Fuji XT1 and the Olympus OMD EM1. I had a back pack full of gear but this is what I ended up shooting with for 99% of the night……..
Source: olyallthetime.com
In my opinion, there are two ways to evaluate the autofocus of a camera. The first is to leave everything to the camera. You point and shoot in some situations and you see how the camera software/hardware behaves. The second way is to understand how the camera works in order to get the most out of it. This requires not only more patience and time, but also the presence of various, and sometimes difficult, conditions to truly understand what the limits are. A couple of weeks ago, The Camera Store released an interesting comparison video between the four MILC cameras that claim to have the fastest AF in the world. The Fujifilm X-T1 proved to be the least efficient of the four. Is it bad? That all depends on how you choose to interprete these results. In that particular video, for example, the fact that the OM-D E-M1 was the best of the four for continuous AF tracking and buffer capabilities was, in my opinion, a far more interesting result than the final ranking itself…….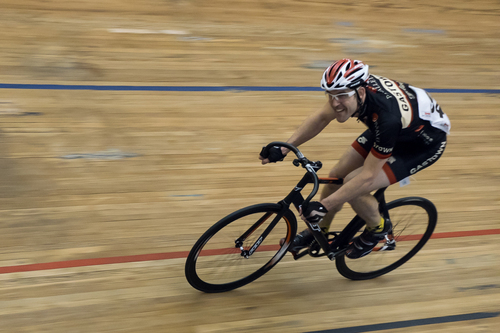 It's been a few months now since I made the choice to go full Fuji when photographing weddings, the choice was one I was thinking about ever since getting my hands on the XE1 and the 35mm lens, after having this along side a Canon 5Dii I was thinking how I would be happy doing a whole wedding using only this lens and camera. Since then I've invested in a full bag of fuji gear which I'm using at every wedding now, its light, small and gives incredible image quality, it also helps me remain inconspicuous when shooting, as I'm a documentary photographer I don't want to be waving massive lenses about attracting loads of attention…..
See on joengphotography.com