Alain Briot
This essay is the first in a series of essays focused on my work.  I thought it best to start the series with a description of my philosophy in regards to art and photography.  The following essays will focus on explaining specific aspects of my work, namely how I approach and use color, form, composition, light and so on.  Each of these essays will describe the aspects of art and landscape photography that are essential to my work and therefore particularly important to me. I like great gear but I am aware that improving gear means getting better gear, not creating better art. Quite simply better gear equals better resolution, sharpness, dynamic range, stability, functions and other technical qualities.  Better gear does not equal better art or more interesting photographs.  Better knowledge of art and photography equals better art and more interesting photographs…….
Source: luminous-landscape.com

---
Fujinon XF Lenses
Do you love my work and want to support me? If you're planning on buying camera gear, you can check out above-noted links. Prices remain the same for you, but a small percentage of your purchase value is valued back to me. Thank you!
---
 I originally purchased this camera because of the reasons mentioned in the introduction, namely that it is an elegant camera with a pleasing retro look which is practical, lightweight and able to create quality images handheld. However, as I worked with it something surprising happened. I started creating images I was excited about. I had ideas for images I did not have before. I started finding excitement in subjects I previously considered mundane, or for which I had no vision. The simplicity of the camera did that. The X100s is a simple camera with a fixed lens that makes me focus on taking photographs rather than on what gear I am going to use. It brings me back to thinking about photographs, instead of thinking about my equipment. It renews my vision and focuses my attention on the image rather than on the gear. Small and lightweight, I forget I am carrying it until I want to make a photograph. The camera is almost transparent. It lets the photograph come through and the vision free to express itself, renewed and fresh. As such it fosters a return to the fundamentals, to what photography is about……..
See on www.luminous-landscape.com
See on Scoop.it – Fuji X-Pro1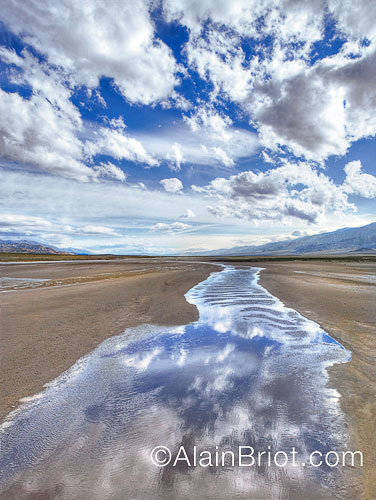 I believe that that in order to make meaningful photographs, learning the art of seeing and vision is as important as learning craft and technique. After over 15 years of major advances in digital photography, there is a need for artistically-inclined photographers to focus on the artistic aspects of photography, to the essence of seeing and personal expression, and to the fundamental aspects of photography as an art.
See on www.luminous-landscape.com