Anthony Tokarz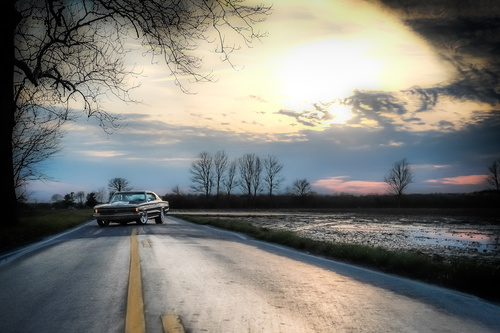 Well it has been awhile since I blogged. The back has been acting up preventing me from doing more. So feeling a bit better I have had a chance to update. These past few weeks have been busy photographing Spring sports leagues and some other stuff. Some of it has been pretty darn cool. I had a client that was interested in my services for getting images of his 66 Dodge Charger that is going up for auction. Now this is no ordinary Charger. This thing is amazing. You can hear the Hemi coming blocks away. He says it is time for the car to move on. I just wish it would move on in my direction! The fun part was seeing my youngest son get a ride in the car. Of course there was a burnout involved. You should have seen the smile on his face. I could not get a picture because they were following me to the location. Here is two of the pictures being used for the auction site and then some fun ones on a country road. Of course I used my Fuji X-Pro 1 for all the shooting and the trusty 35mm lens. I love the way Fuji keeps on updating the firmware. It makes for a new camera all over again. Lighting was provided by a Buff Einstein to counter the sun.
See more pictures on atokarzphoto.zenfolio.com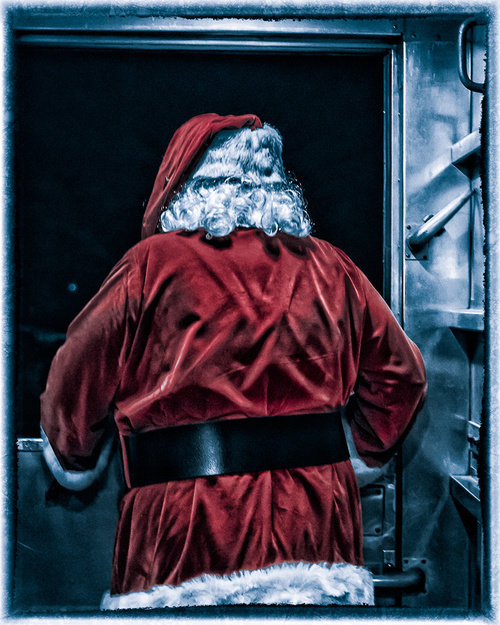 I am back with another blog post. About a month ago I purchased the Samyang 8mm lens for the Fuji X series. My first impression of the lens are most favorable. Without getting technical. Its a good lens for the price having a nice solid feel when holding. Image quality is very good. No complaints really. If you are on the fence, JUMP!, you will like it.

When setting up the X-Pro 1 ( I assume the new camera body X-E1 settings are also the same). You want to make the following adjustments in the menus.
Shoot without lens to "On"
Mount adapter setting, select "lens 5 or 6" and adjust to 8mm. Someone please correct me if I am wrong on this. However by doing this the camera body will recognize the 8mm as a default setting when no other Fuji lens is connected.
Set servo motor to "M" not "S" or "C"
With fisheye its all EVF not OVF for viewing and composition.
One of my clients is the Indiana Transportation Museum. This year they had asked me to make a few runs to the North Pole with Santa. The images will be used for future marketing. So I made two runs on the Polar Bear Express covering Santa. This guy Santa, is BUSY! I decided to do a day run and then a night run. For the day I used my Nikon D300 and fill flash. Very conservative setup making sure I got some fill light into the subjects. BUT for the night run I knew what I wanted to achieve and the Nikon D300 was not going to do it. Out comes the most wonderful Fuji X-Pro 1. I wanted to get the mood using the ambient light. These are 1930s rail cars with very dark lighting. There were six cars on this Polar Bear Express with about 175 passengers per trip. The lighting was very different in each car.
All settings were in Manual. I kept the ISO at 6400 and tried to keep the shutter speed above 1/125 because a bunch of old rail cars doing 20 mph gets very bumpy and I was getting blur below this shutter speed as we bounced around. Fun stuff, great challenge.
I got exactly what I was looking for. For one of the very first times, everything for the evening was shot in RAW. Usually I just shoot in the JPEG film modes. But for this trip I wanted to have the benefit of pulling detail out if needed. Side note, I used Lightroom for the RAW processing. Worked just fine for me. To many picky people out there. As you look at the images, the answer is yes, you are seeing correctly. The train tracks do go down the center of a street. The cars have to get out of the way. As the train approaches the town square, all the stop lights go to red and the train slowly moves through the center of town. Very cool sight to see.

So to all a very Merry Christmas, and yes there is a North Pole, I saw it!

See on atokarzphoto.zenfolio.com
See on Scoop.it – Fuji X-Pro1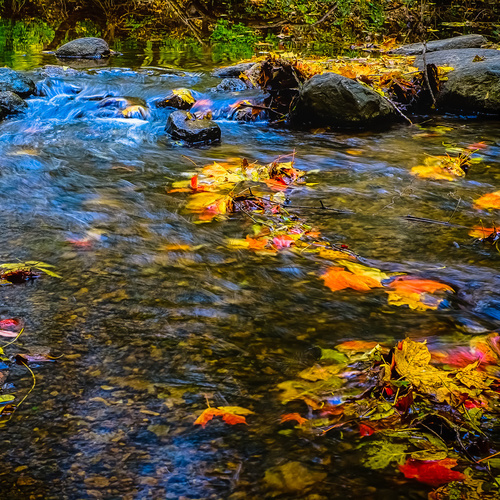 Well the new Fuji firmware updates have been installed and we are a click-in away. Some areas of the USA have just some beautiful areas to capture the Fall colors. Central Indiana is not one of them! Especially this year we have had the drought and extreme heat. So when the colors started to arrive I was not sure what we would have. Well we had about 4 days of golden and brown color. Fortunately we had perfect weather to go view the beauty. Recently I have had two things slow me down. One is back problems and the other is a camera that demands my time. Anyone know which camera that is? I just can not move around as much anymore, which means I do get more blurry images. So I started using a Benro travel tripod for most everything I shoot with the X-Pro1. Including my portrait sessions. For the price the tripod can't be beat. Its aluminum. I just can not see an advantage to carbon for the price. So again, I am shooting all these images in Vivid film JPEG. Looking at the images below I have been shooting exposure bracketing and post processing in NIK software suite of HDR and Color Efex Pro for final output. I do live in Lightroom and NIK software. However one of the companies that has recently peaked my interest is On One Software with their new 7 suite. I may have to give that a try once it arrives at the end of this month. Another item I am interested in is the Samyang 8mm wide angle. For the price the web reviews sound very promising. So maybe you will see my review of these coming products in my X-Pro1 imaging. Now on to the images.
See on atokarzphoto.zenfolio.com
See on Scoop.it – Fuji X-Pro1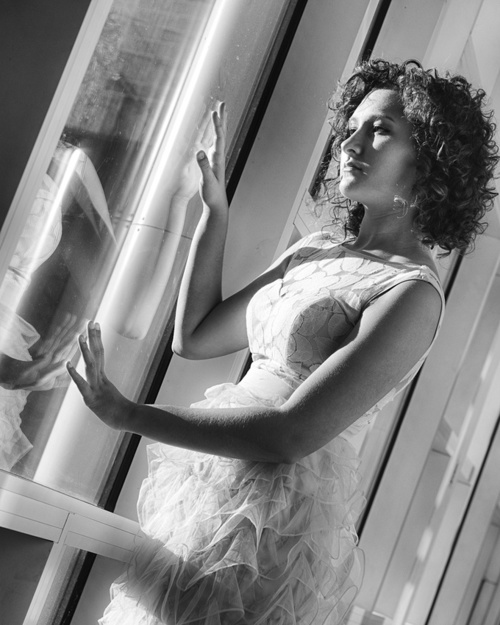 Today was education day. I had not taken a class in a long time. Seeing that Sandy Puc was coming through Indianapolis, I looked at my schedule and made it happen. Being that this was a hands on workshop, question to myself, what gear will I bring. These types of classes are always fun. The sponsor bring all their goodies for us children, umm I mean Professional Photographers, to play with. For my portrait work I have moved almost exclusively to the X Pro 1 camera system. My Nikon gear has moved to my events and group work. Now the timing could not have been better. Tuesday morning arrives and the first thing I do is update the Fuji firmware to version 2. I think its great how Fuji keeps the updates coming. But gosh guys, do you have to wipe all the setting after every update? ANNOYING. That alone has stopped me from making a whole bunch of custom settings knowing they may not be there long. So I show up at the Sandy Puc class with my small bag carrying the X Pro 1, 35mm and 60mm lens. Everyone else is toting their Canon and 70-200 lens around. When its my turn at the first model I rip out the camera and everyone goes HUH? What the hell is that? For the next ten minutes I spend answering questions. Funny…..
See on atokarzphoto.zenfolio.com
See on Scoop.it – Fuji X-Pro1

Well its summer and that means air shows around the country. Indianapolis has a nice one that has been running in its current form for over 15 years now. About every three to four years I attend. Doing it yearly gets to old. This year the Thunderbirds were in town. Knowing the flight line and the distance to the action, I was not going to get the flyby shots with the X Pro1. This is normally reserved for my Nikon gear. I was not going to lug two camera systems around to cover all aspects.
See on atokarzphoto.zenfolio.com
See on Scoop.it – Fuji X-Pro1

I have seen it all, weather wise, at the Indy 500. This year it was heat. Not Indiana heat but Texas heat. Man it was HOT for the race. Track temp was over 130F. If you have read my previous post you are aware of my goal to see how the X-Pro 1 capture action. No it is not a high end sports camera. But it does a good job with action. You have to adjust for the way this camera works. So to end this series of discussion I have included images from race day at the Indy 500.
See on atokarzphoto.zenfolio.com
See on Scoop.it – Fuji X-Pro1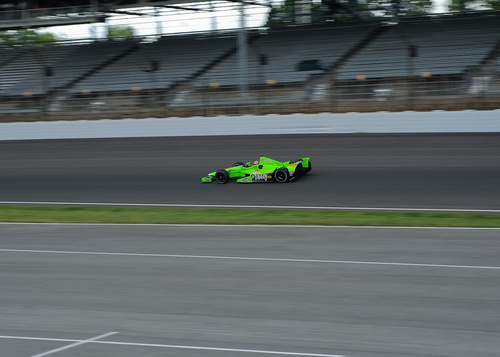 Well I made it to the Indianapolis Motor Speedway for "Happy Hour" today. For those of you who are racing illiterate. Happy hour is the last hour of practice when the shade comes over the track and the lap times are usually the fastest of the day. This is my first time of the season seeing the new cars and engines. Normally I work one race before the Indy 500 gets here. Not this year. So after a weekend of soccer pictures off to the Speedway to see what this Fuji X Pro 1 can do with Indy Cars.
See on atokarzphoto.zenfolio.com
See on Scoop.it – Fuji X-Pro1

If you are here reading this you like many others are interested in this new Fuji X Pro 1 camera system. I have read what it can and can not do. What is good and what is bad. Many, many people writing about this camera. This is part one with more action images to follow. Ending with images from the Indy 500. More on that later.
See on atokarzphoto.zenfolio.com